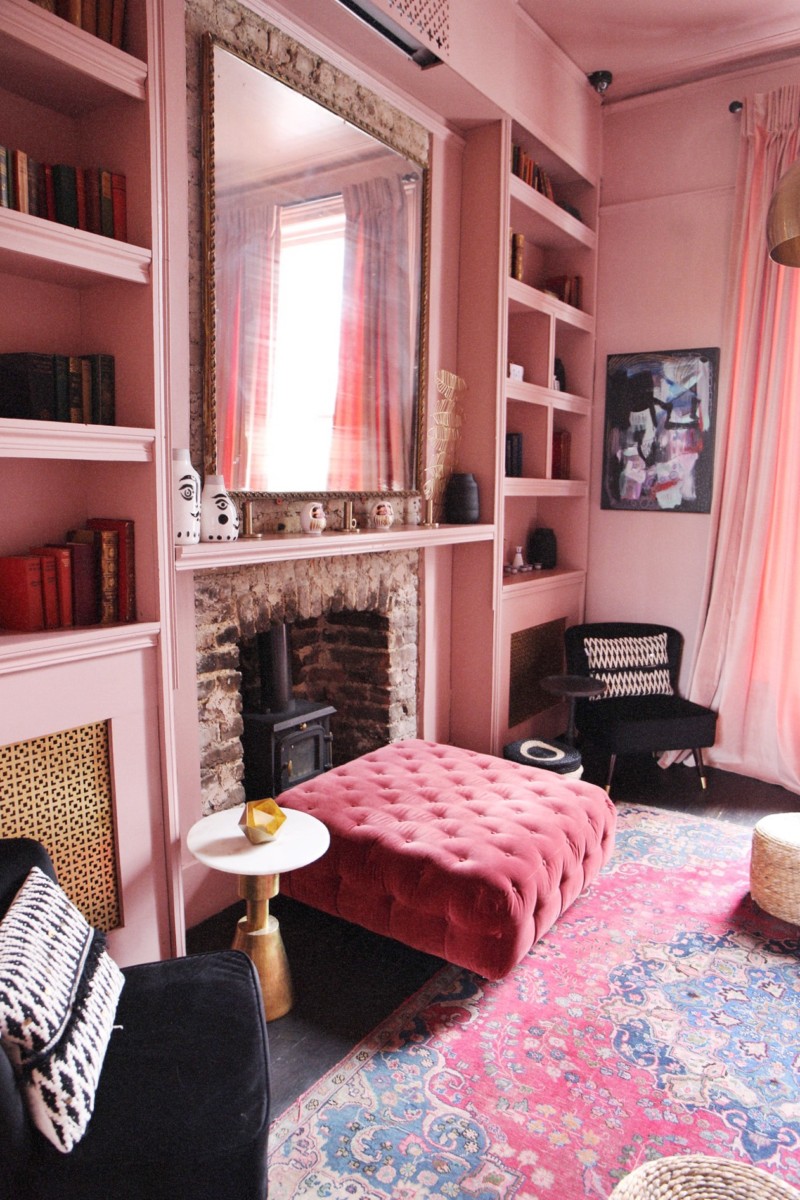 The team behind the great foodie spot on Golborne Road, 108 Garage, has a new venue a few doors down in the form of Southam Street. AA Gill referred to chef Chris Denny as 'the kind of chef who only comes along once in a lifetime' and so it's worth the trip out West to see what his next venture brings.
Occupying the site that used to be West Thirty Six, it's the same impressive three story building where each floor is housing a different style of food & drink. Downstairs it's a sleek affair and all of the cooking is focused on grilling and smoking. The best bbq techniques are deployed on the range of meat, fish and veggie dishes with the use of the Japanese robata grill and a Big Green Egg.
Walk up the first flight of stairs and you'll come to an instagrammers dream bar, where a 'millennial pink' room houses a fully stocked champagne bar. Explore further up the property, which feels distinctly like you've been allowed to wander around a very cool house party designed by an interior designer with an eye for quirkiness, you'll hit the dedicated raw japenese restaurant; with it's own sake bar no less! Next up, it's a dedicated tequila and mezcal bar on the top floor, sitting in a room filled with taxidermy and covered in pleasing palm tree print wallpaper and luxurious green velvet seating. With all of this going on, it's easy to see why this place is making its mark on the locals and adding another notch to Golborne Road's foodie bedpost. We popped in on a quiet Saturday for brunch and I would head back again just for the marmite butter alone that accompanied by eggs and avocado. I look forward to heading back to take in each floor, so let's hope it's here to stay!
You can book online at Southam Street here, but due to it's location at the far end of Golborne Road, it doesn't seem to be hugely busy in the day and so you should be fine to walk in and grab a table if you're in the area. Bon appetit!
LMNH x