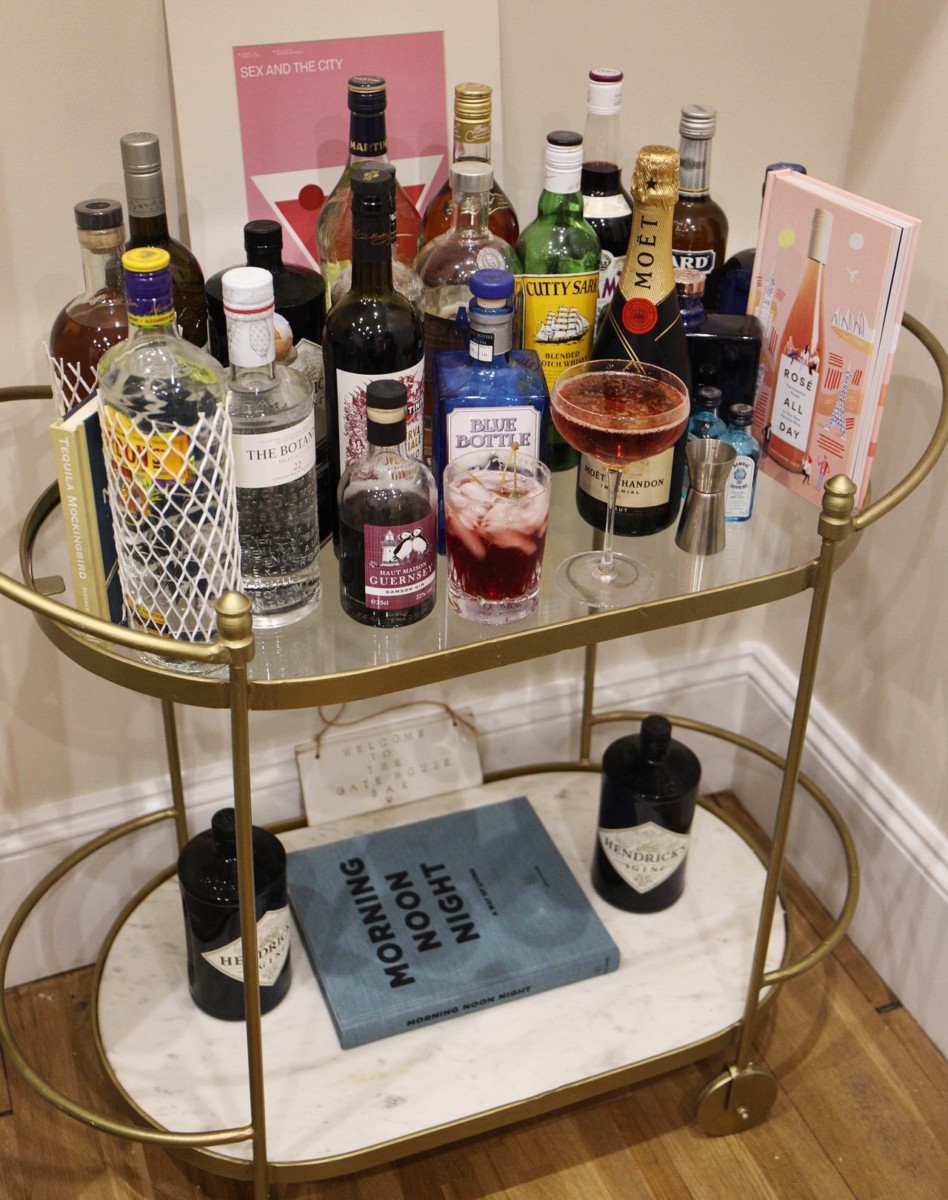 This year we're hosting Christmas in our new house for the in-laws and so it's inevitably sparked numerous hours scouring Pinterest for fun and innovative festive-themed food and drink!
With a new drinks trolley taking pride of place in our kitchen, I have been experimenting with some festive cocktails and thought I'd share a couple with you here, using some of my favourite spirits.
DAMSON GIN FIZZ 
First up, it's a gin based cocktail (of course). For anyone that doesn't know me, I'm a major gin fan. Hot, cold, infused with rosemary, or served with a slice of cucumber or a splash of elderflower – any which way you name it, I will drink it!
Throughout the years I've tried and tested so many brands and now always come back to a few favourites. One of these gins of choice is from my local home island of Guernsey; Blue Bottle Gin is brewed locally on the island but you can also get your hands on it online easily from Amazon and other sites. It's a heady gin with a mix of juniper, nutmeg and pepper and works really well in cocktails or just alongside some tonic (and fresh cracked pepper) for a delicious G&T. I thought I'd mix it up for Christmas by adding it into a Damson Gin Fizz – it's a slightly different take on a Sloe Gin fizz (but you can also replace the Damson with Sloe gin if you wish and the drink works just as well).
This recipe serves one.
15ml gin
15ml damson or sloe gin
15ml lemon
5ml sugar
Champagne, prosecco or cava, to top up (anything will do, so long as it's not too sweet)
Lemon twist, to garnish
Put all the ingredients apart from the fizz in a cocktail shaker, shake over cubed ice for a good 10 seconds, then strain into a champagne flute. Top with your fizz of choice, garnish with a lemon twist and serve – voila!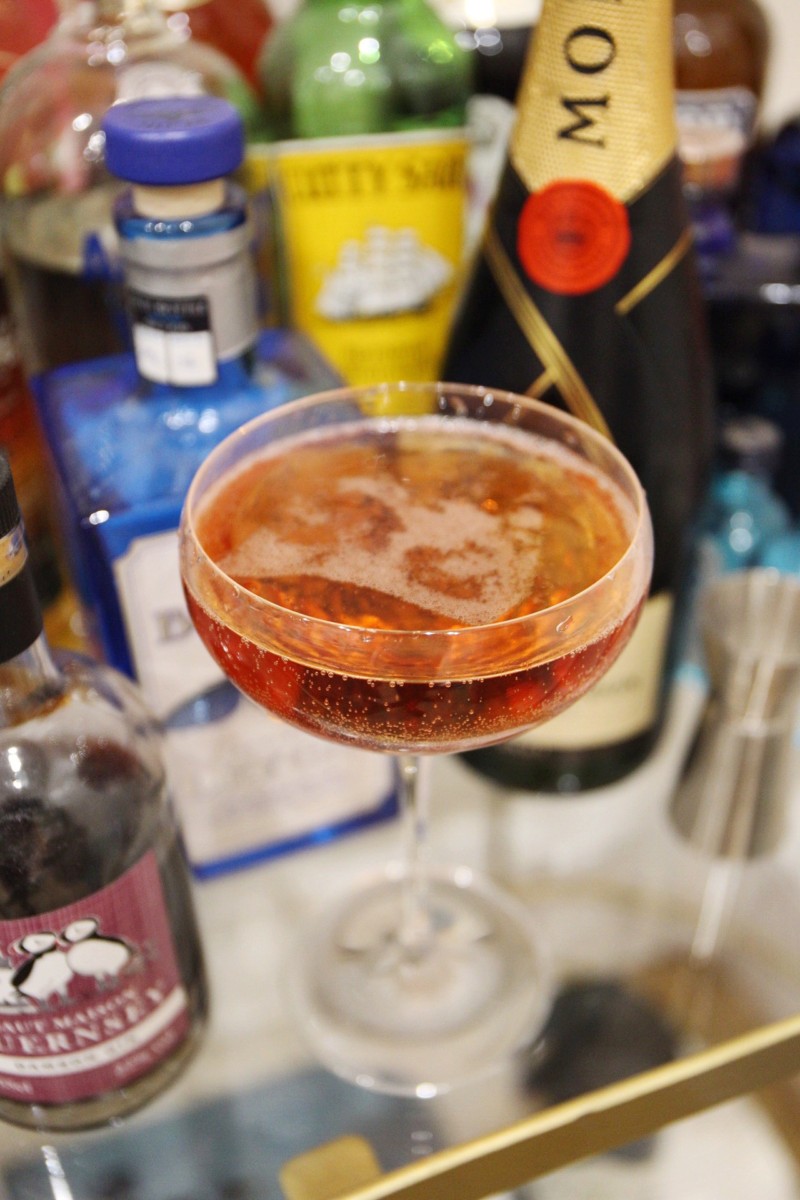 FESTIVE RUBINO & TONIC
My husband is a huge Martini fan and so when I was kindly gifted the new Martini Riserva Speciale Rubino (the new Vermouth from the iconic brand), I whipped up a festive aperitif from the ingredients. This rich-bitter, woody and herbal drink is served with tonic and caperberrys – refreshing and festive in equal measure, it's the perfect drink to serve before the arrival of the canapes on Christmas Eve or Boxing Day.
This recipe also serves one.
1 part Martini Riserva Speciale Rubino
1 part tonic water (I adore Fever Tree tonics personally, but any ol' tonic water will do!)
Fill your tumbler glass with ice and fill half with the Martini and half with the tonic. Stir gently and garnish with a caper berry.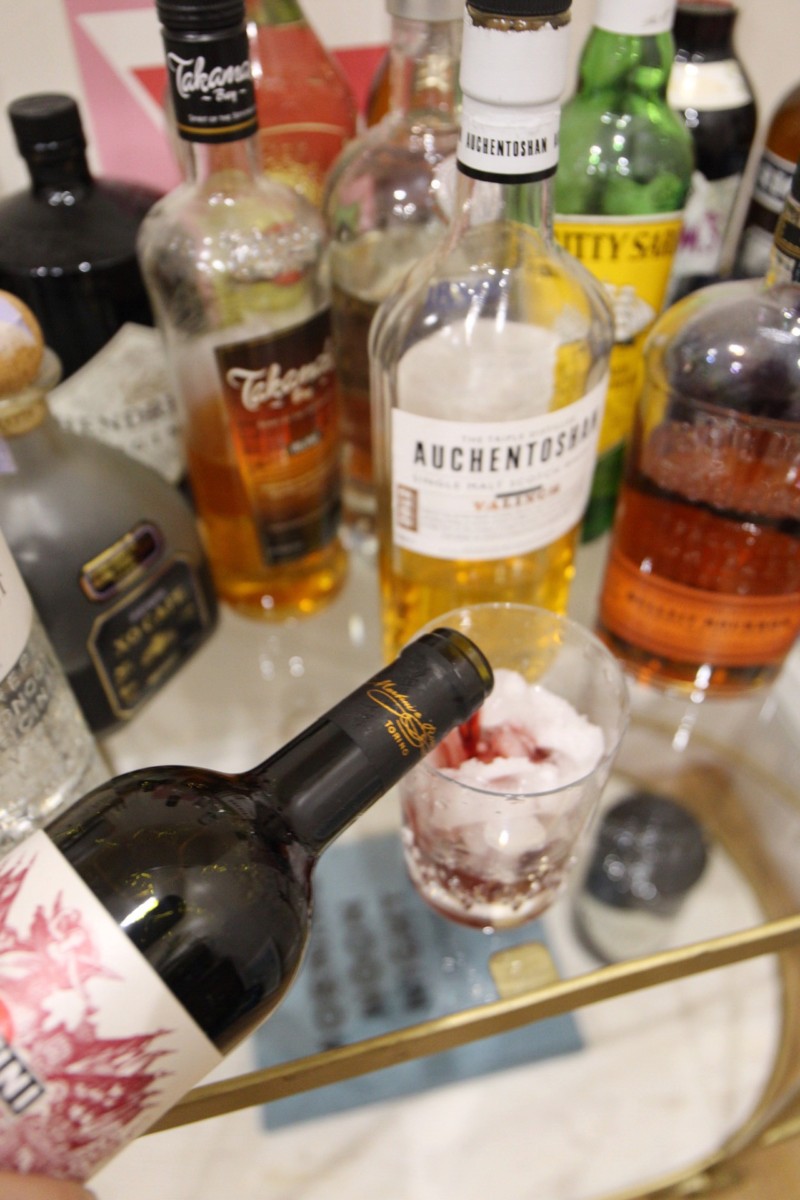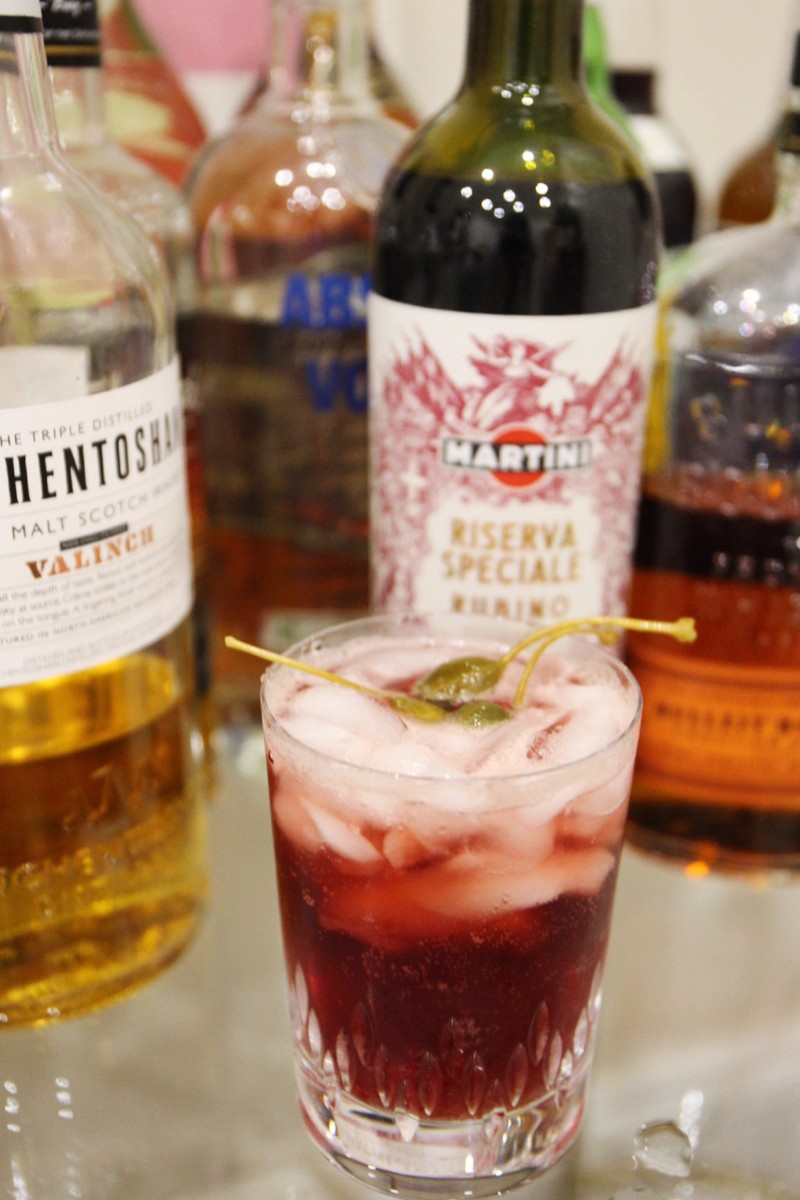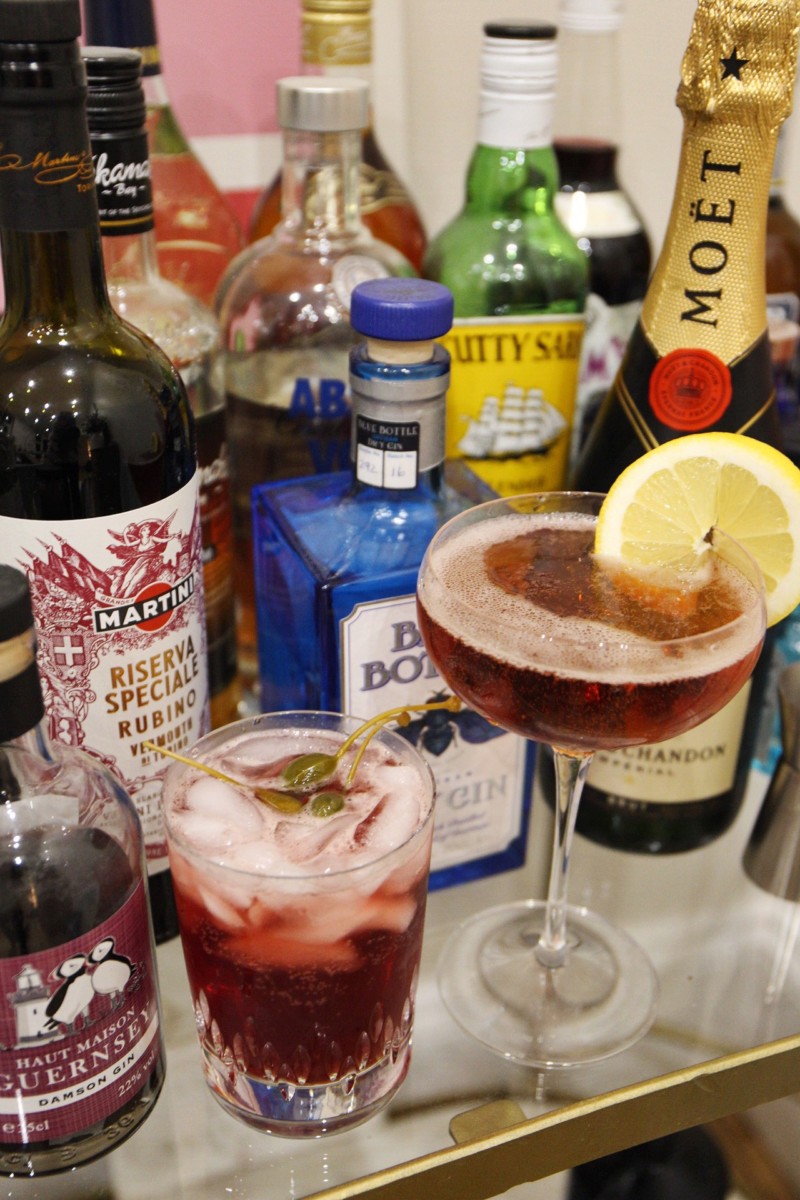 Happy cocktail making – and a very Merry Christmas!
LMNH x