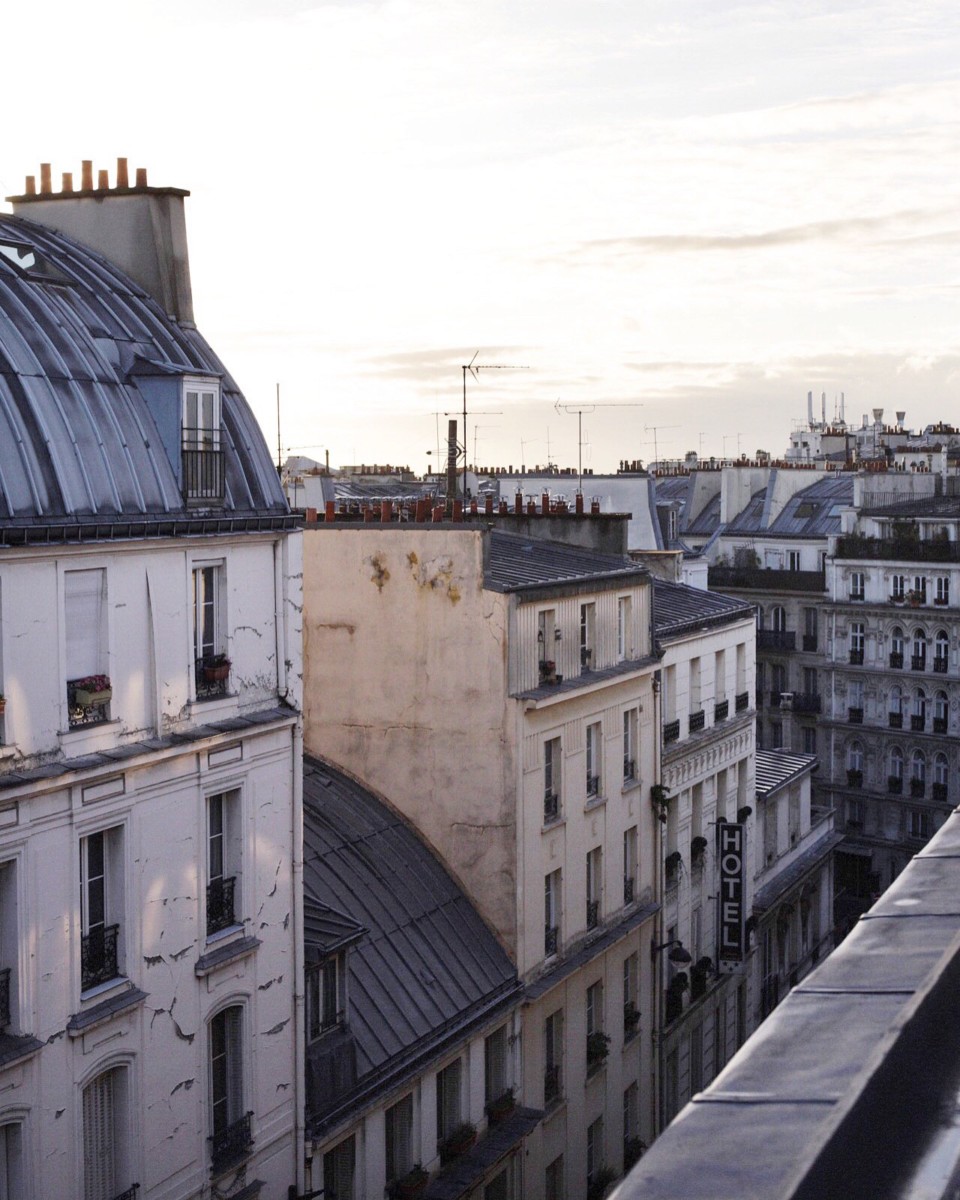 For this year's annual trip to Paris, Dan and I decided to split our long weekend by booking into a couple of different hotels – we love to mix up where we stay and explore while in the city so we chose two relatively new spots in the Pigalle area and the Montorgueil neighbourhood. We absolutely loved both of the hotels and so I wanted to share below a review of each of them, hopefully providing some inspiration for your next Parisian getaway.
THE HOXTON
The Hoxton's newest hotel is in Paris and she's a real beauty. Housed in an incredible 18th century building in the 2nd arrondisement of the city, there's a stunning conservatory-style lobby as you enter the hotel that plays with the balance of inside & outside – filled with sumptuous velvet sofas and lounge chairs and lined with a long bar for coffee or wine. To say it's impressive is an understatement! Staircases are also a real feature of the hotel, especially the one in the lounge / library room in the centre of the hotel as you check in, that leads to a hidden little cocktail bar.
The rooms are split into four categories (Shoebox, Cosy, Roomy and Biggy) and we had booked in for a Cosy room. The bedroom was beautiful with a huge comfy bespoke chevron timber bed and a stunning tiled bathroom to die for, but sadly we had a bit of noise in our room due to being above the courtyard in the evening so when booking, try and request one that doesn't look over the courtyard.
From scoffing delicious scrambled eggs in the all-day bistro restaurant Rivie, to grabbing a coffee and reading the paper in the lobby, and to sampling the delicious Moroccan-inspired cocktails upstairs at the mezzanine bar Jacques Bar, there's something for everyone at The Hoxton and I can't wait to return. You can check out their website here for room rates and to book online.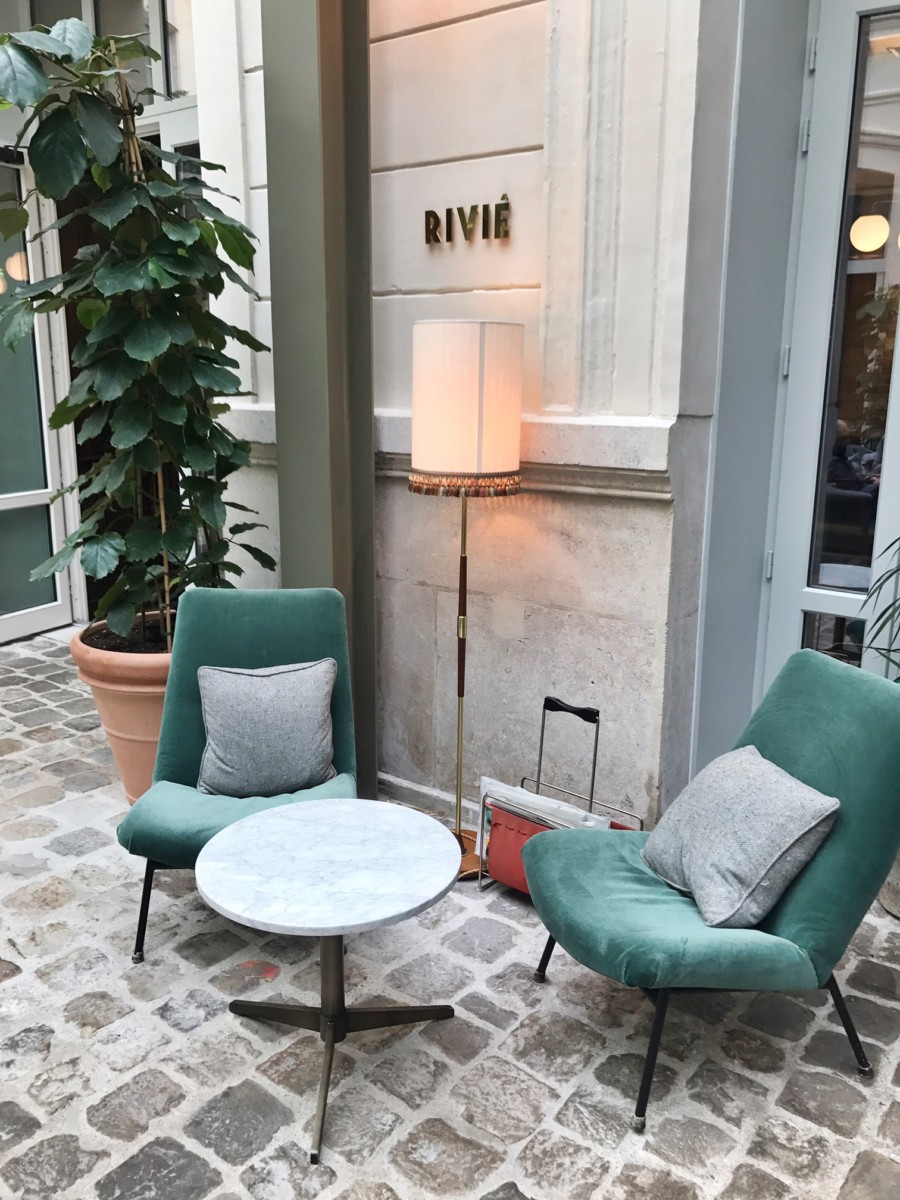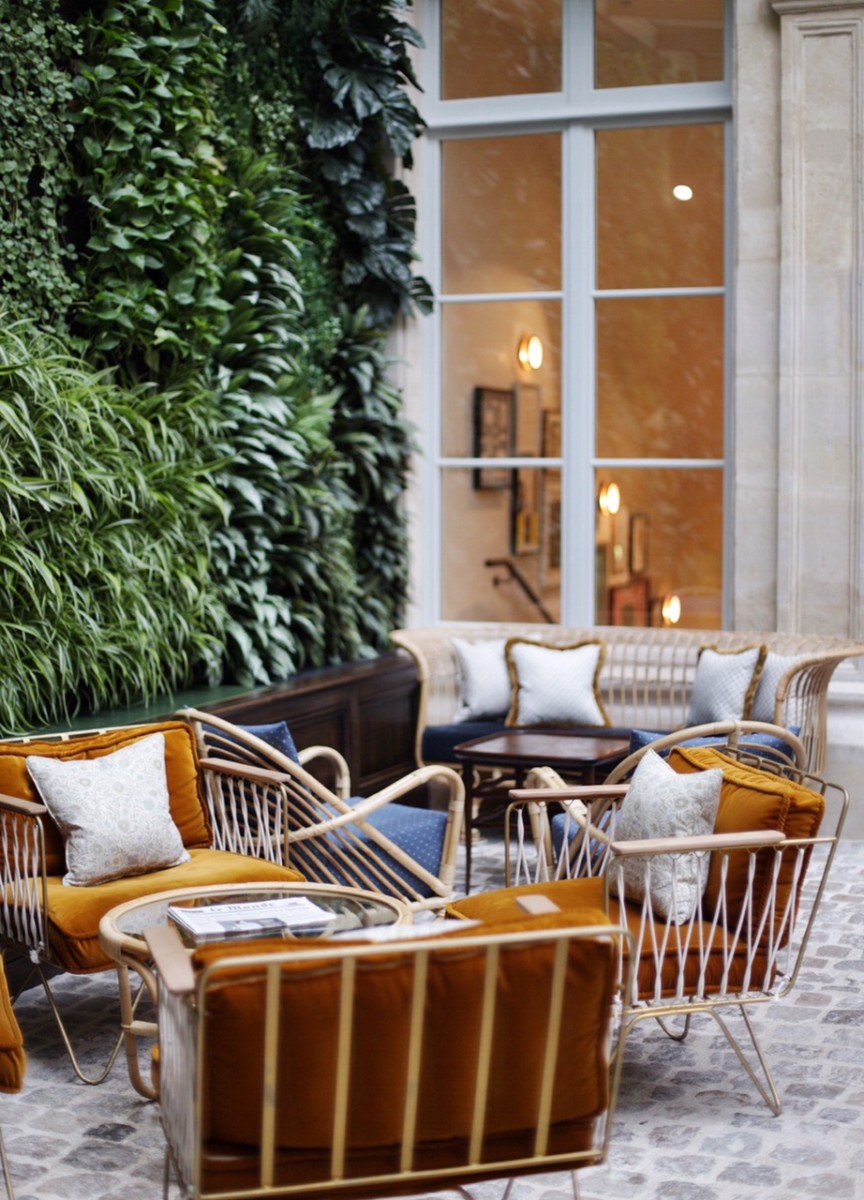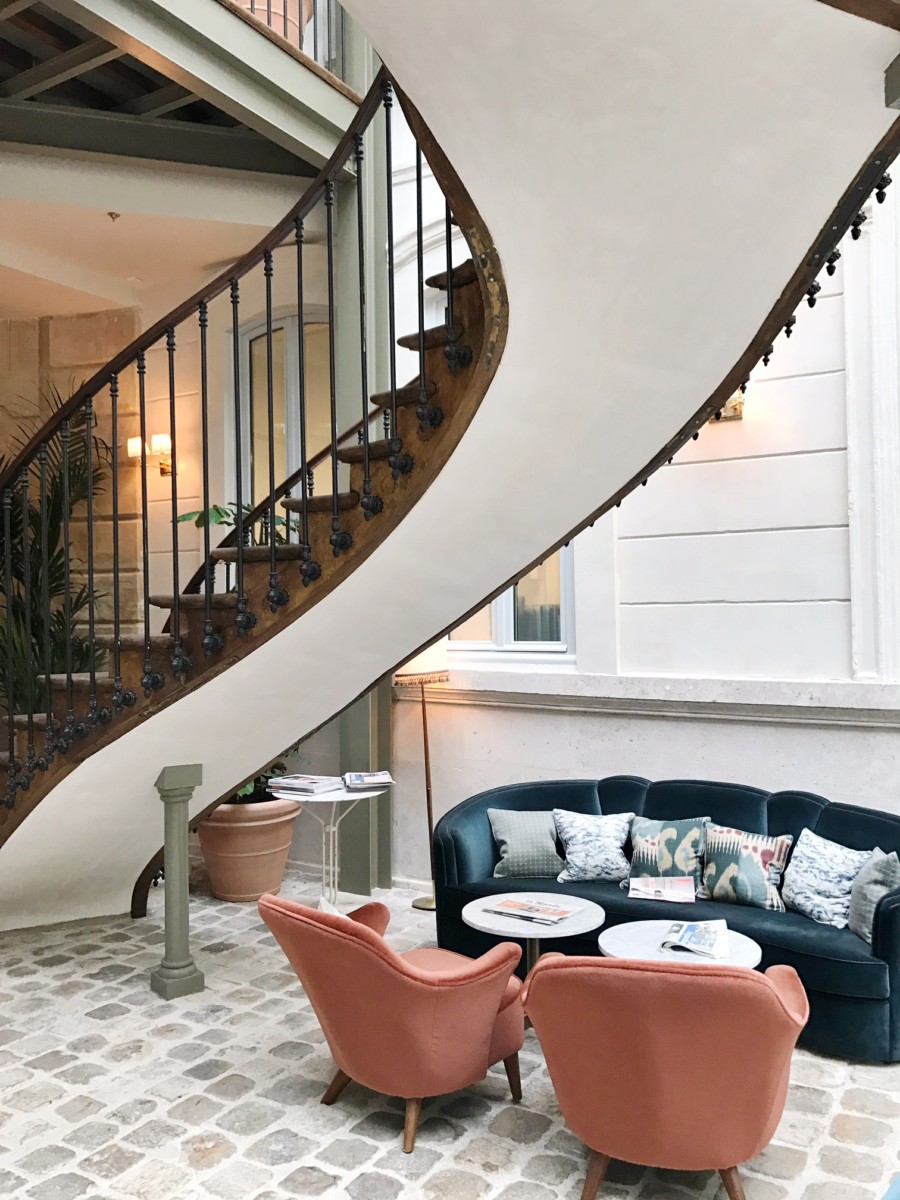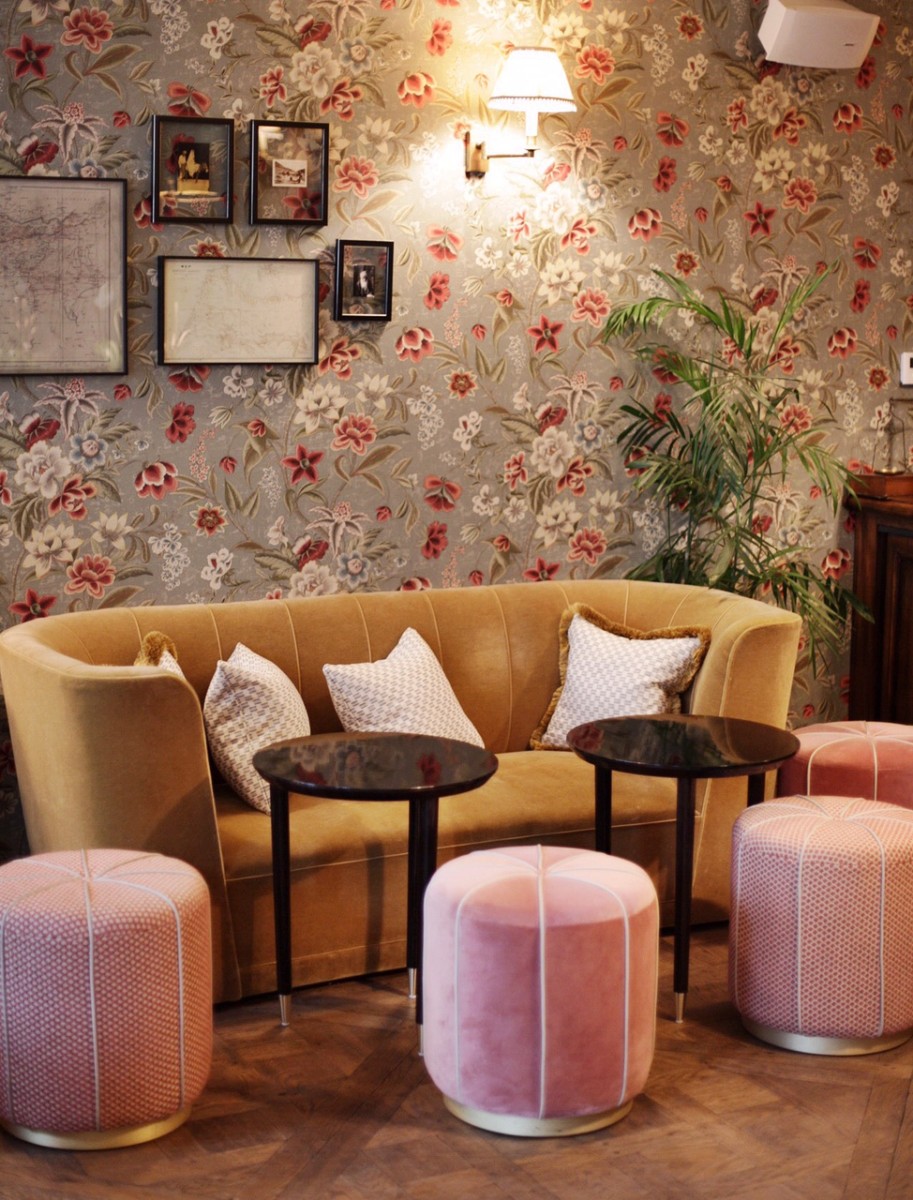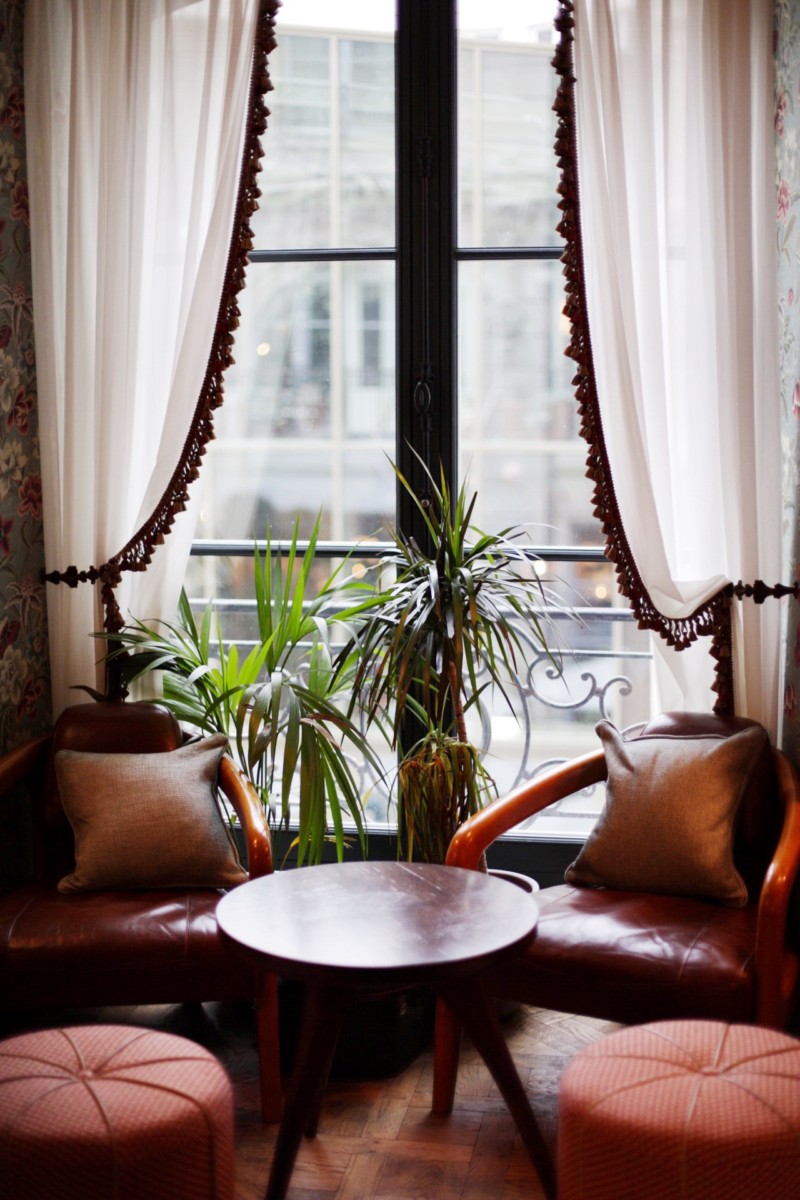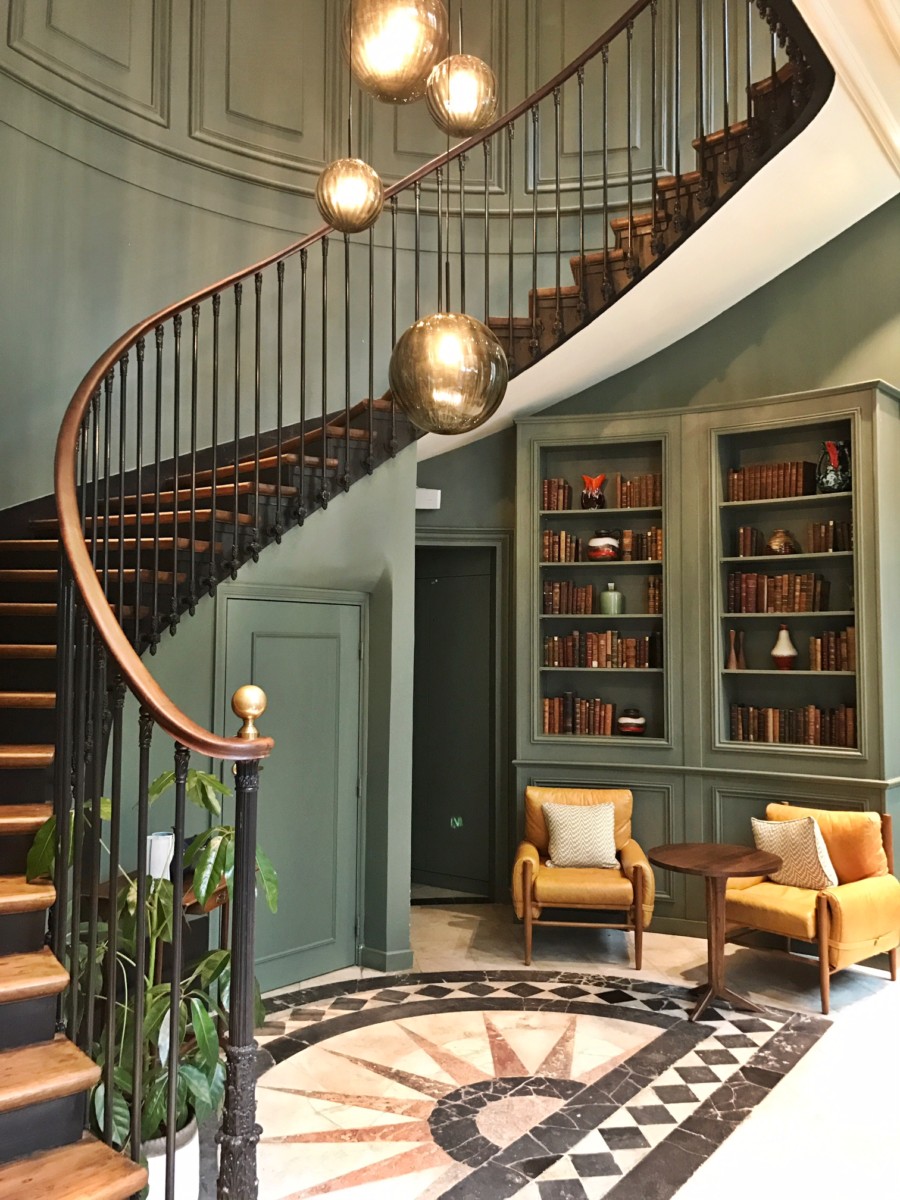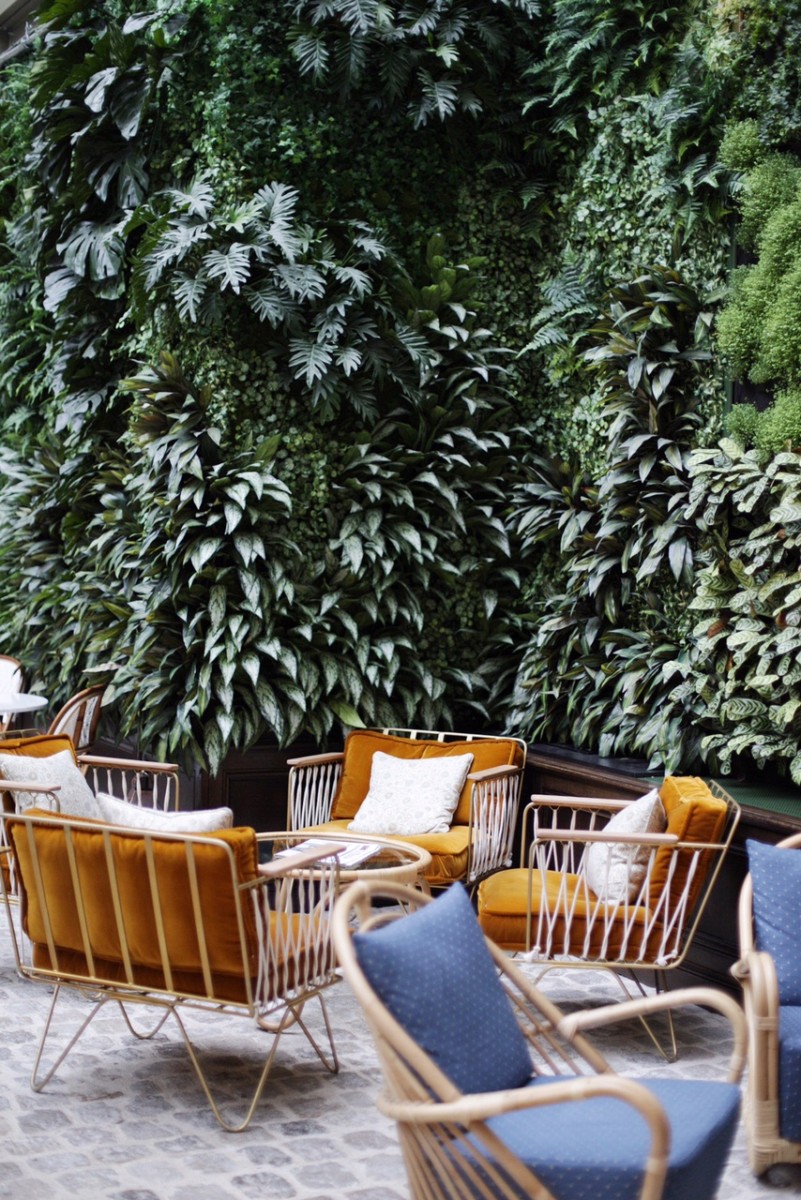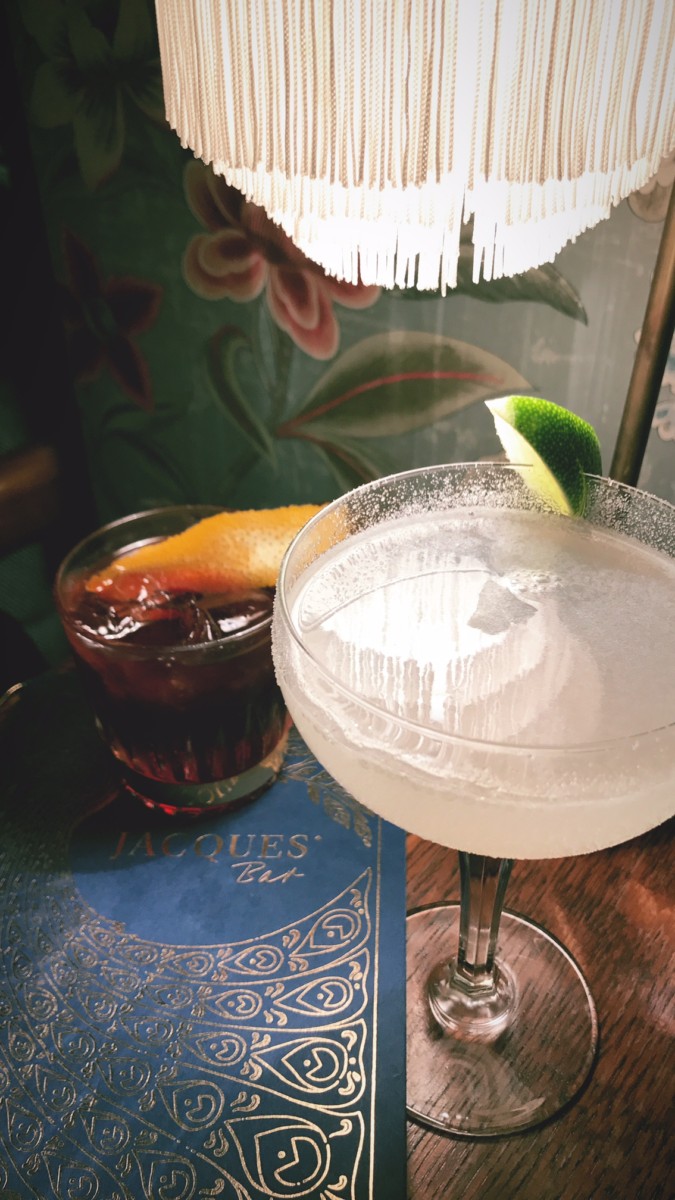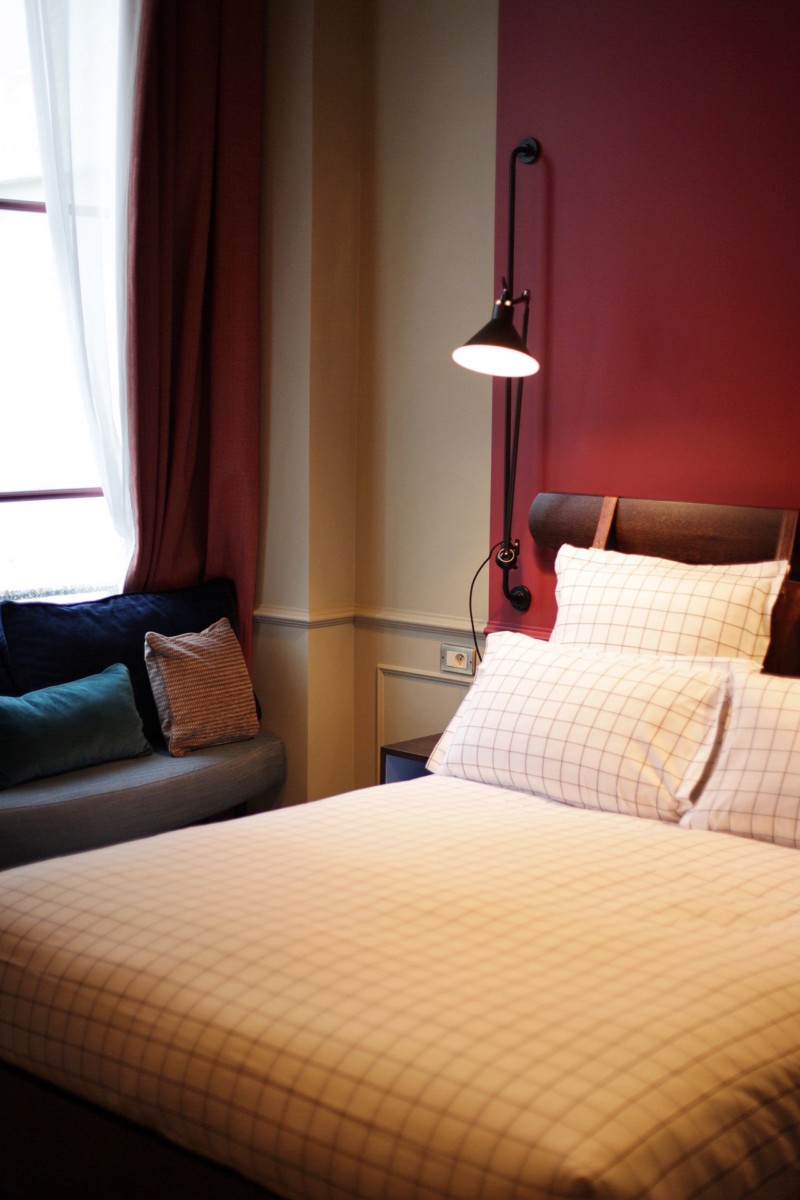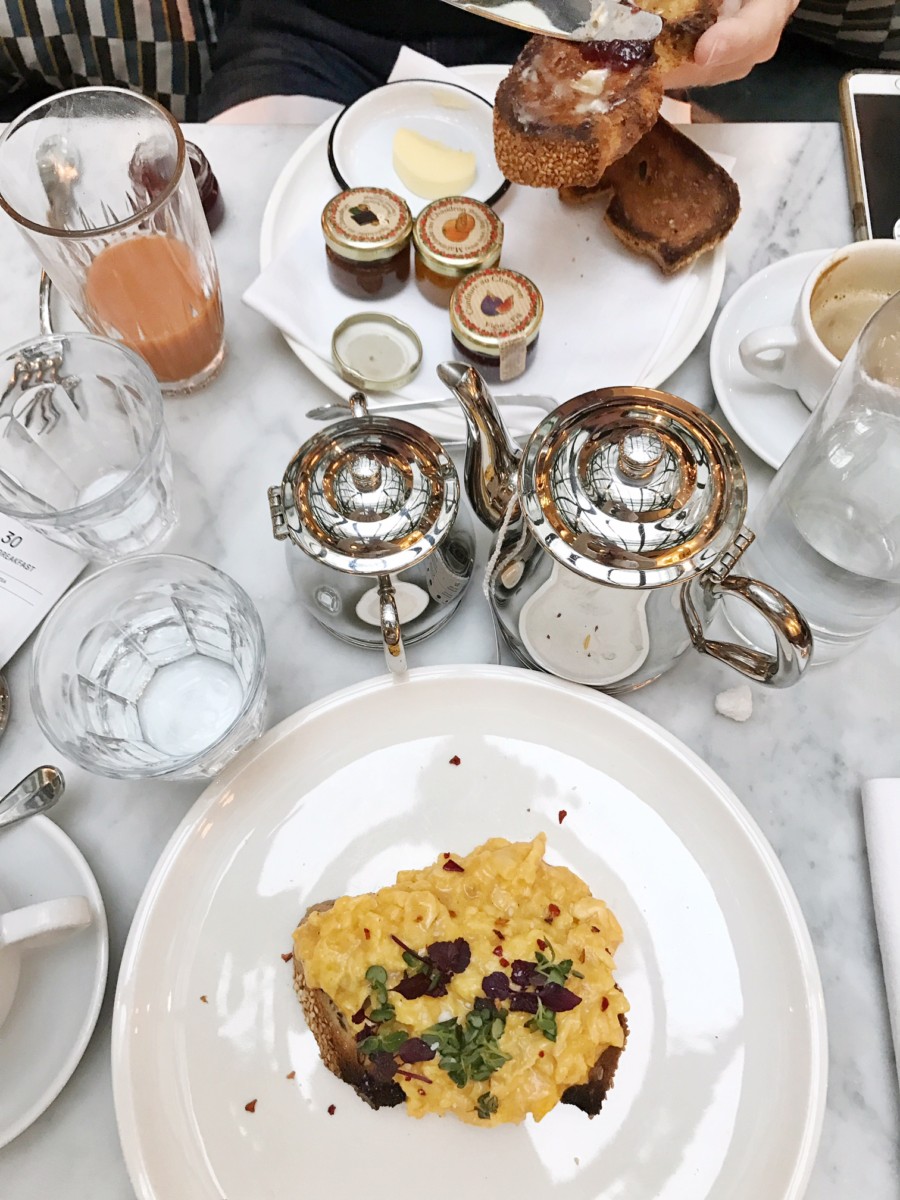 LE PIGALLE
Ten minutes north of The Hoxton, into the grittier 9th Arrondisement, you'll find Le Pigalle (an area which is fast becoming one of my favourites in the whole of Paris).
Le Pigalle prides itself as being a true neighbourhood hotel – attracting artists, musicians and adventurers and it's chic as hell. It's a place where people can easily just meet for a coffee or party until 3am with any number of the guest DJ's who put on nights in the bar.
I had booked in for Pigalle 15 room, but we were very kindly upgraded on arrival to one of the Pigalle 35 suites. The room had a picture perfect view of the Parisian rooftops overlooking the southern slopes of Montmatre and I loved the little details that we were greeted with on arrival. Branded stationary and Le Lebo fragrances were placed around the room, with their own branded cocktails in teeny bottles sat atop a turntable stacked with a rare selection of historic vinyl – a clever nod to the area's musical past and spirit of rock'n'roll luxury. An in-room iPad is connected to detail all the local area favourites you might want to visit on your stay and it's from this iPad that you can order room service. We took full advance of this to order up one of their delicious breakfast trays on a sleepy Sunday morning – Parisian perfection…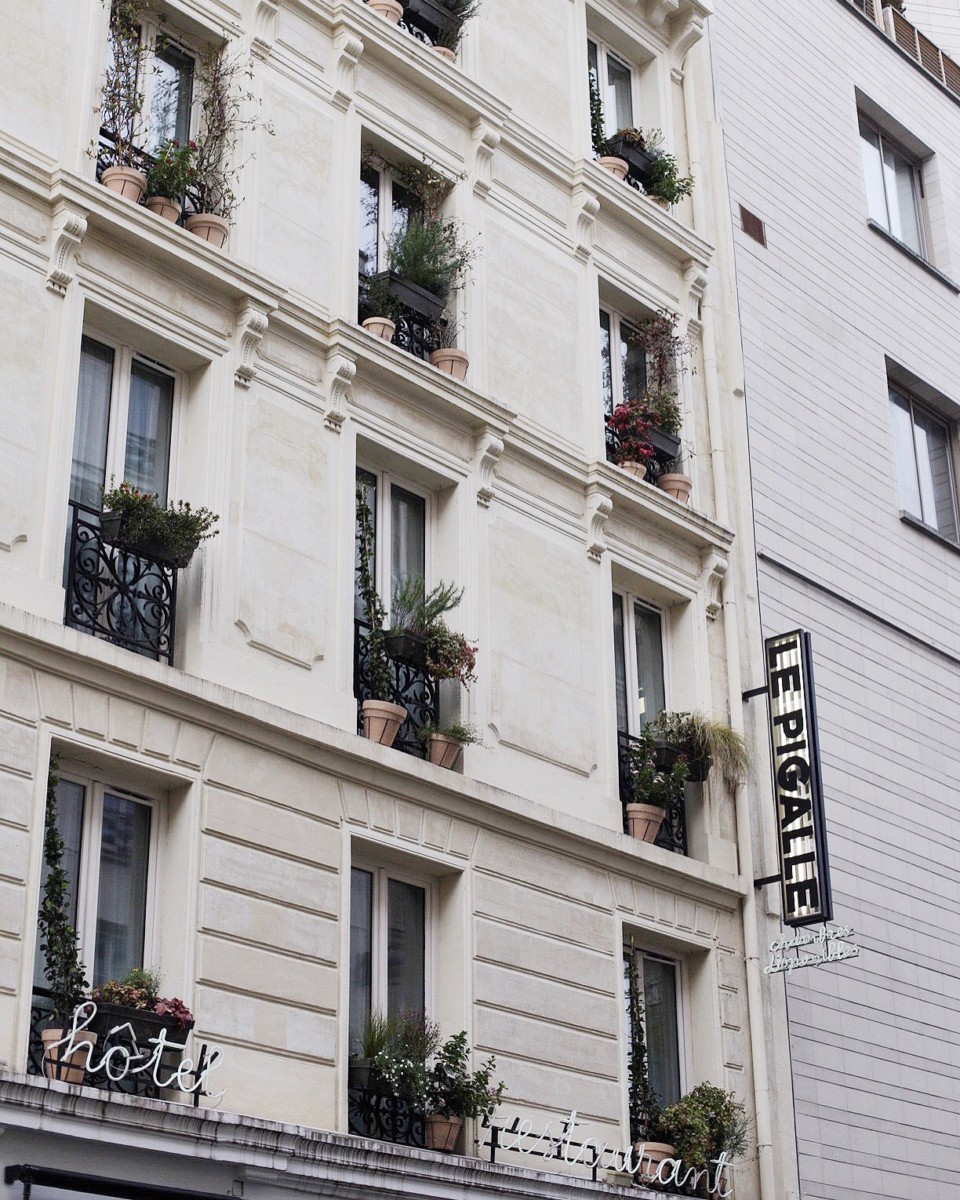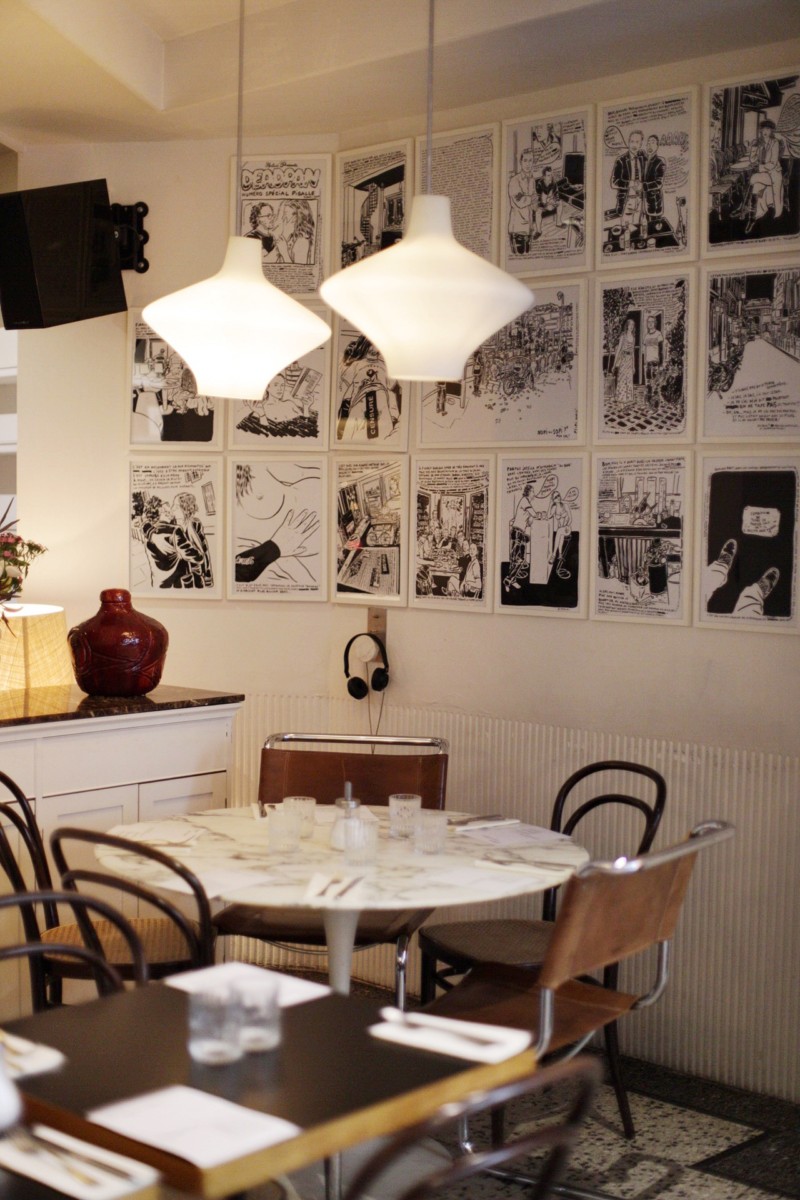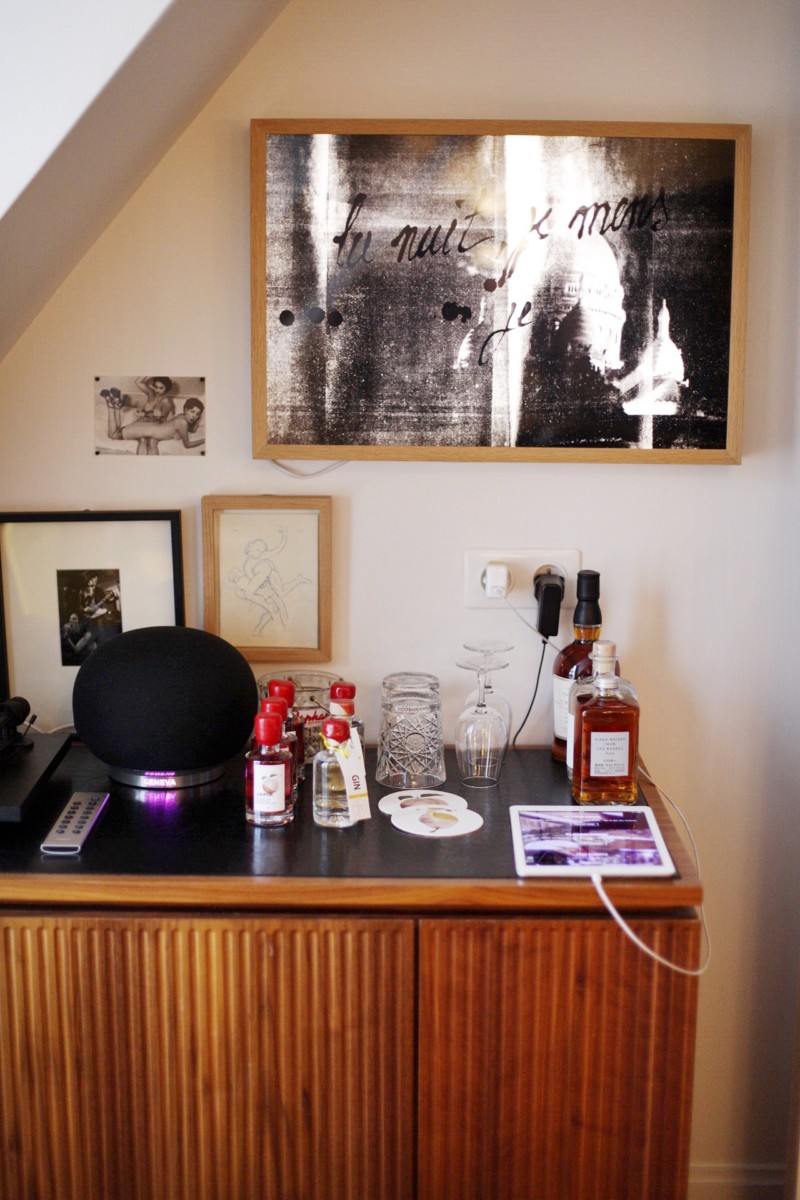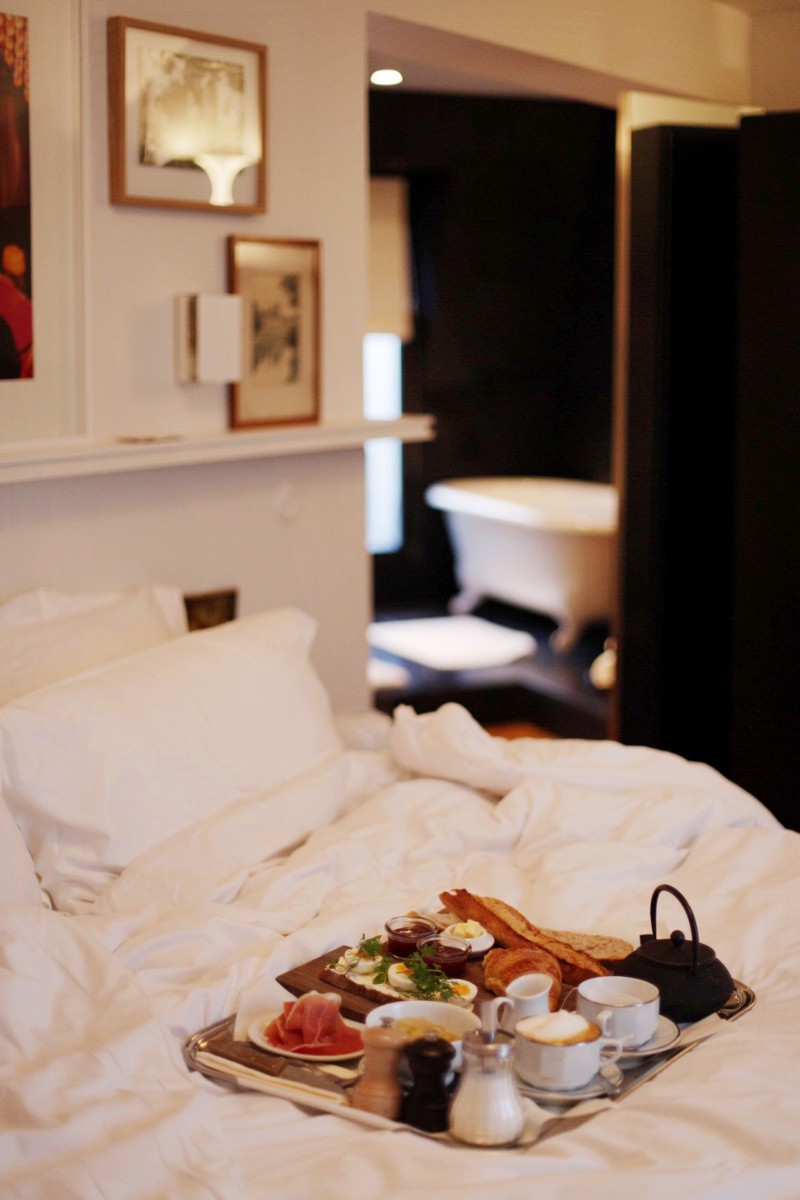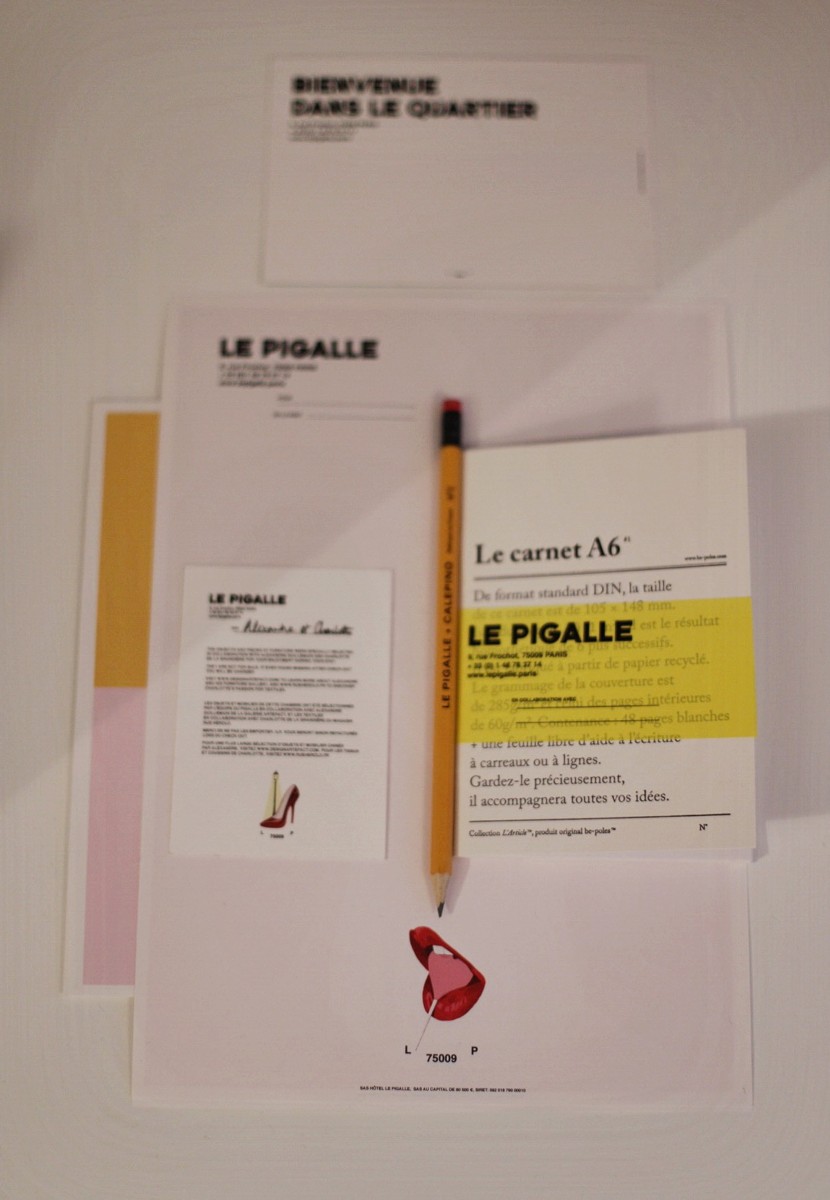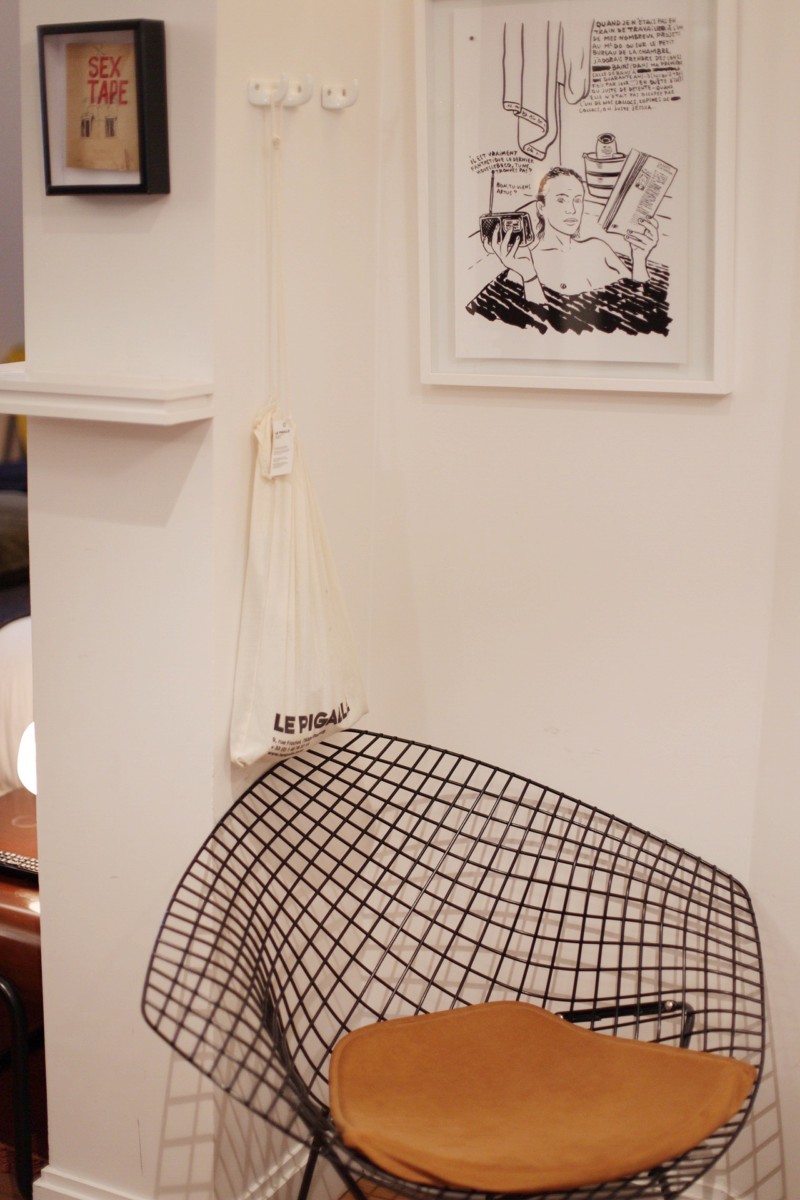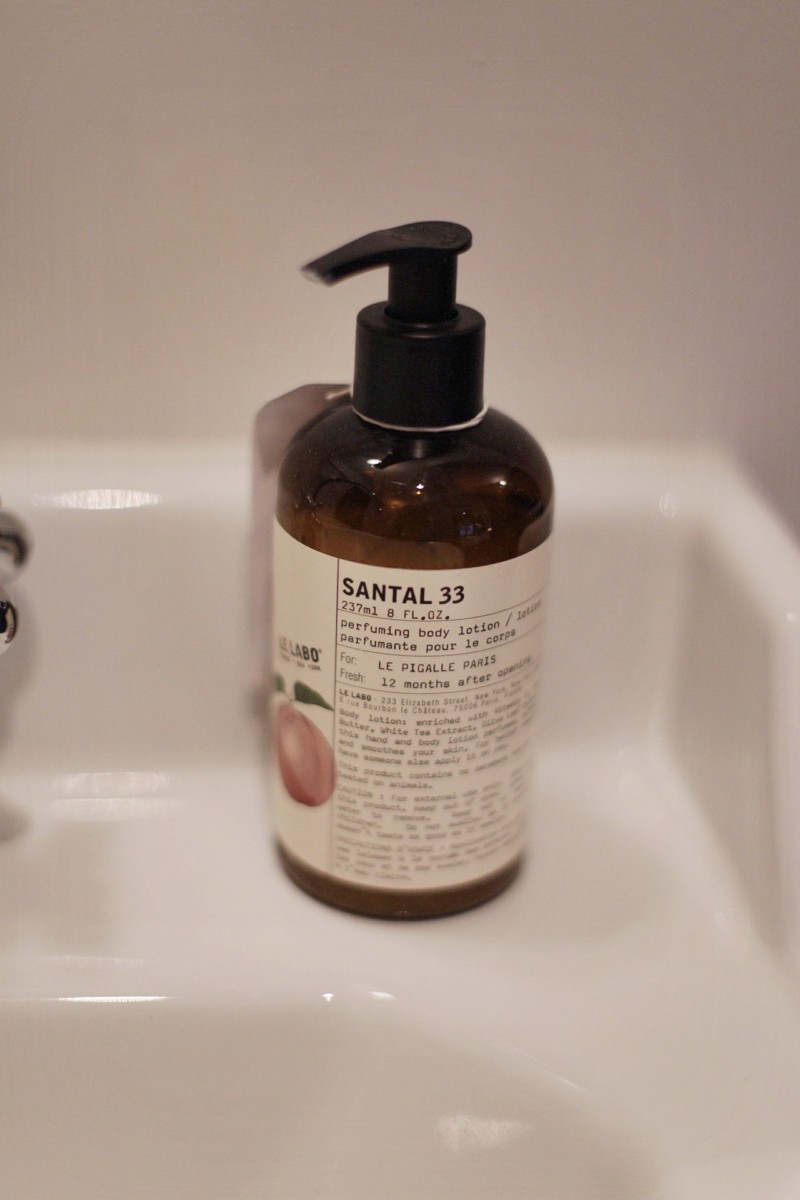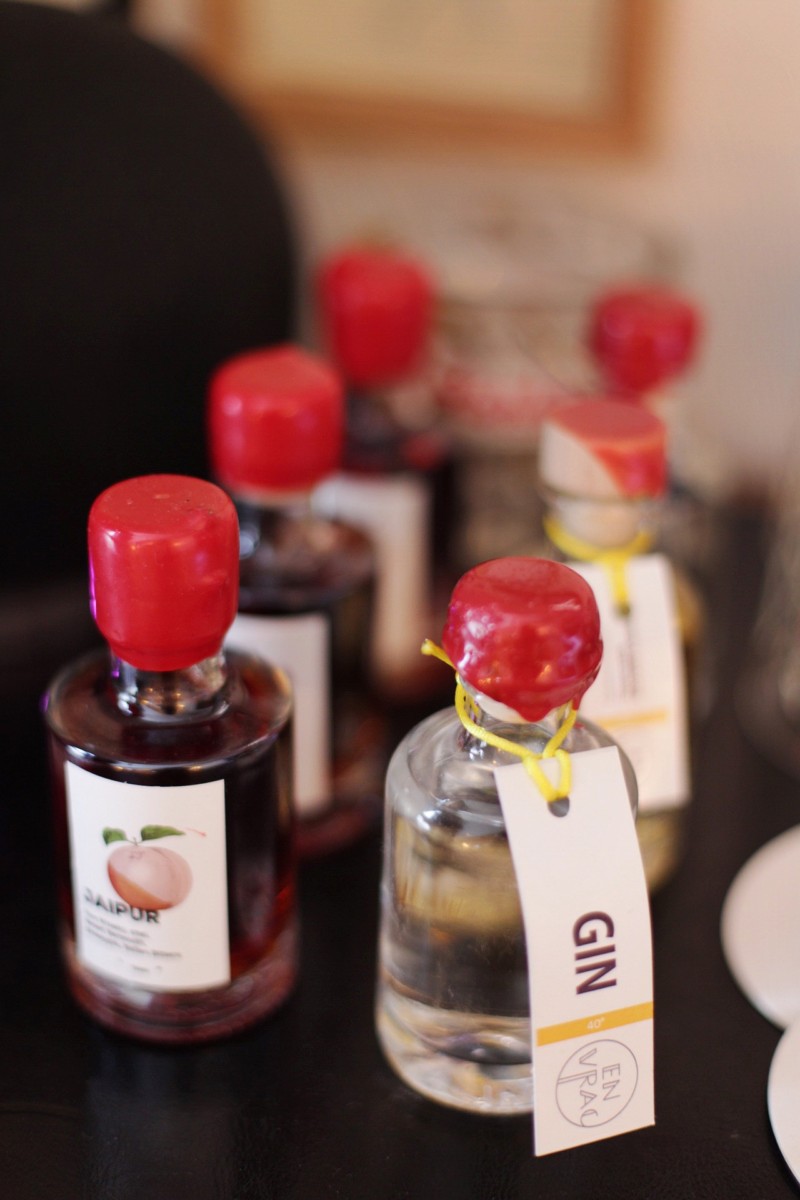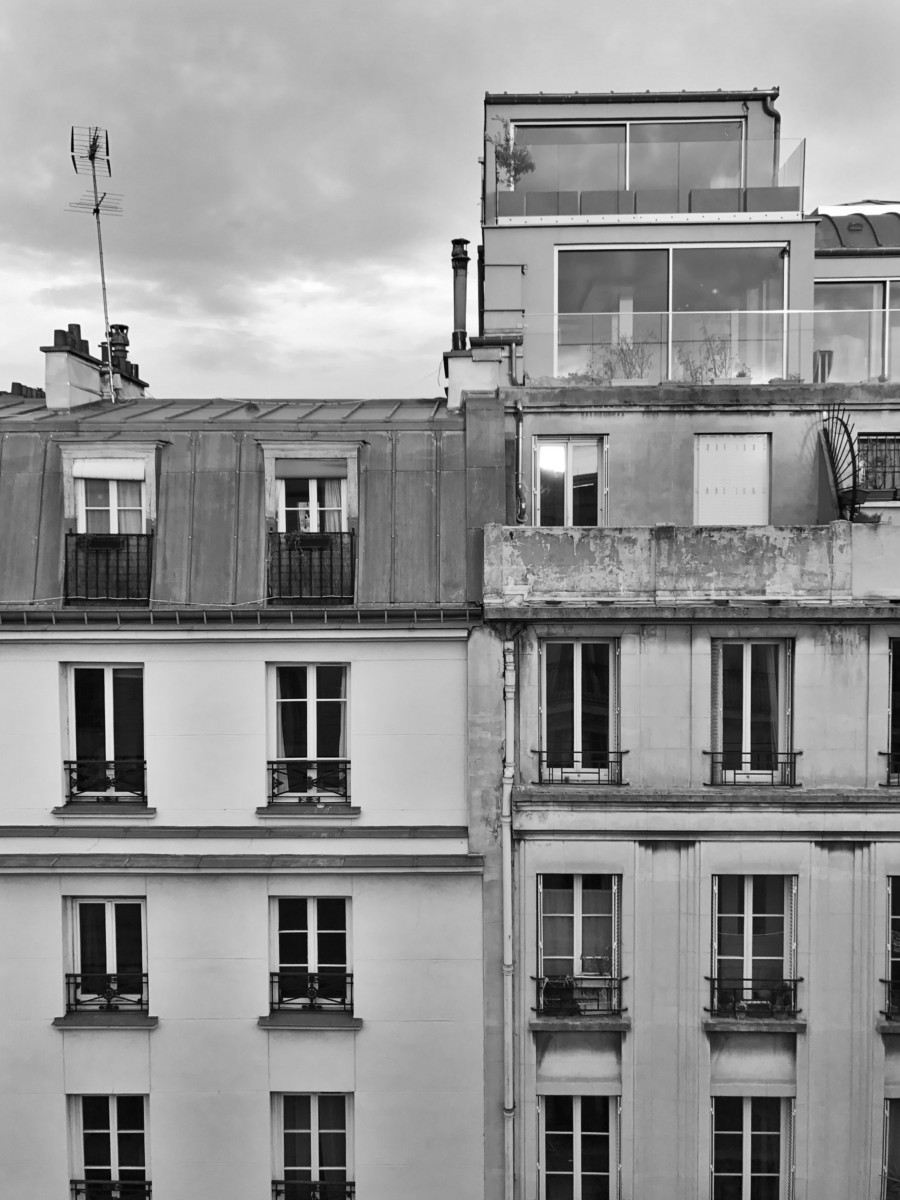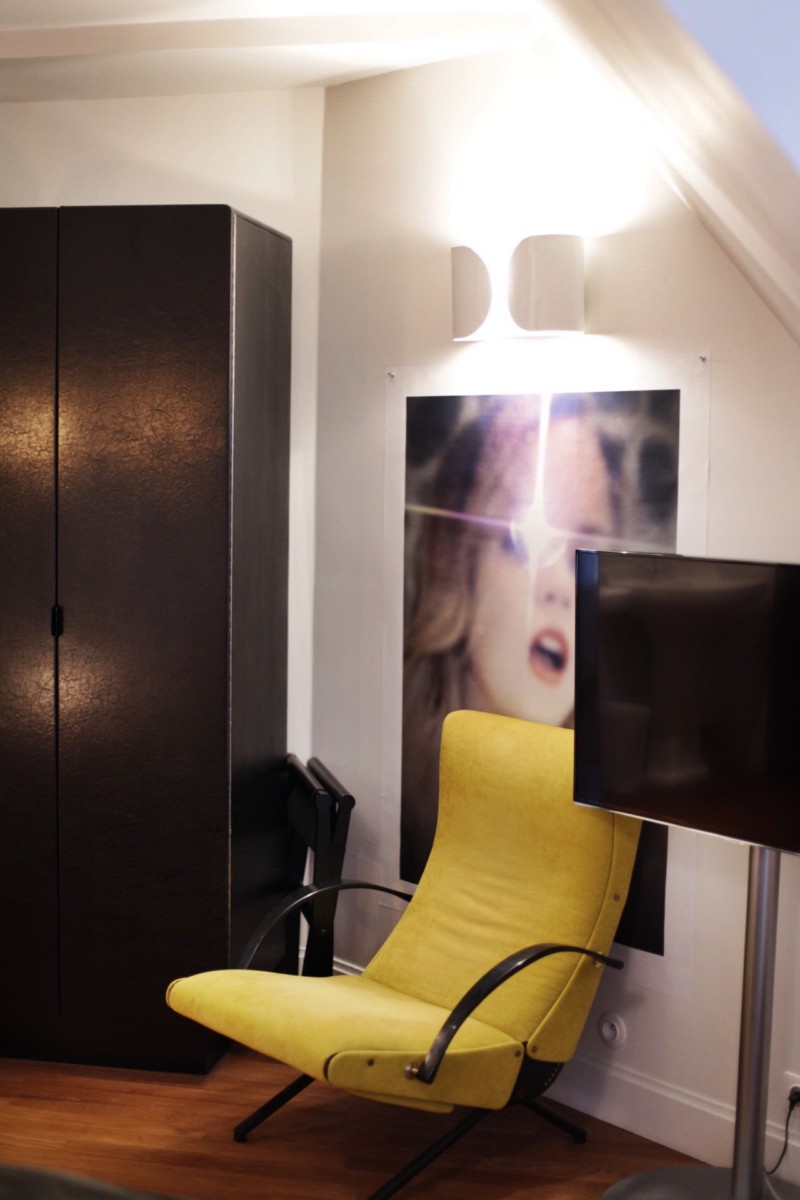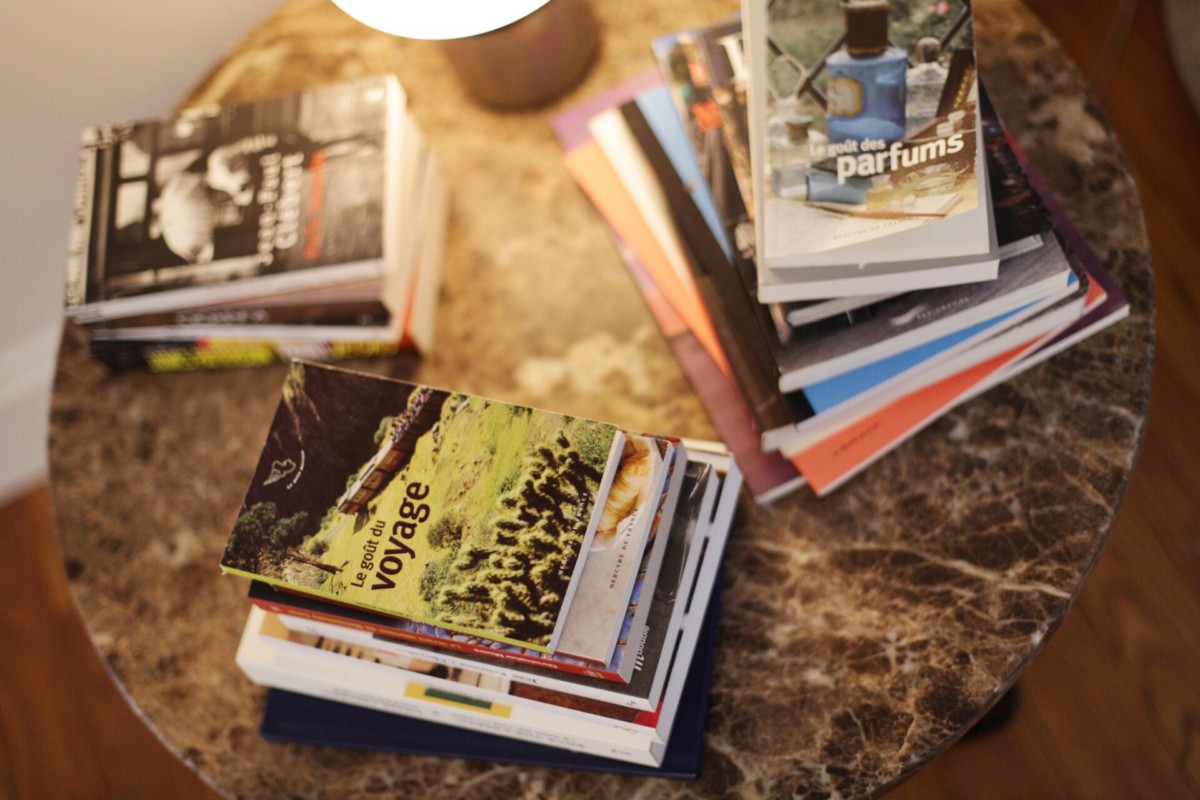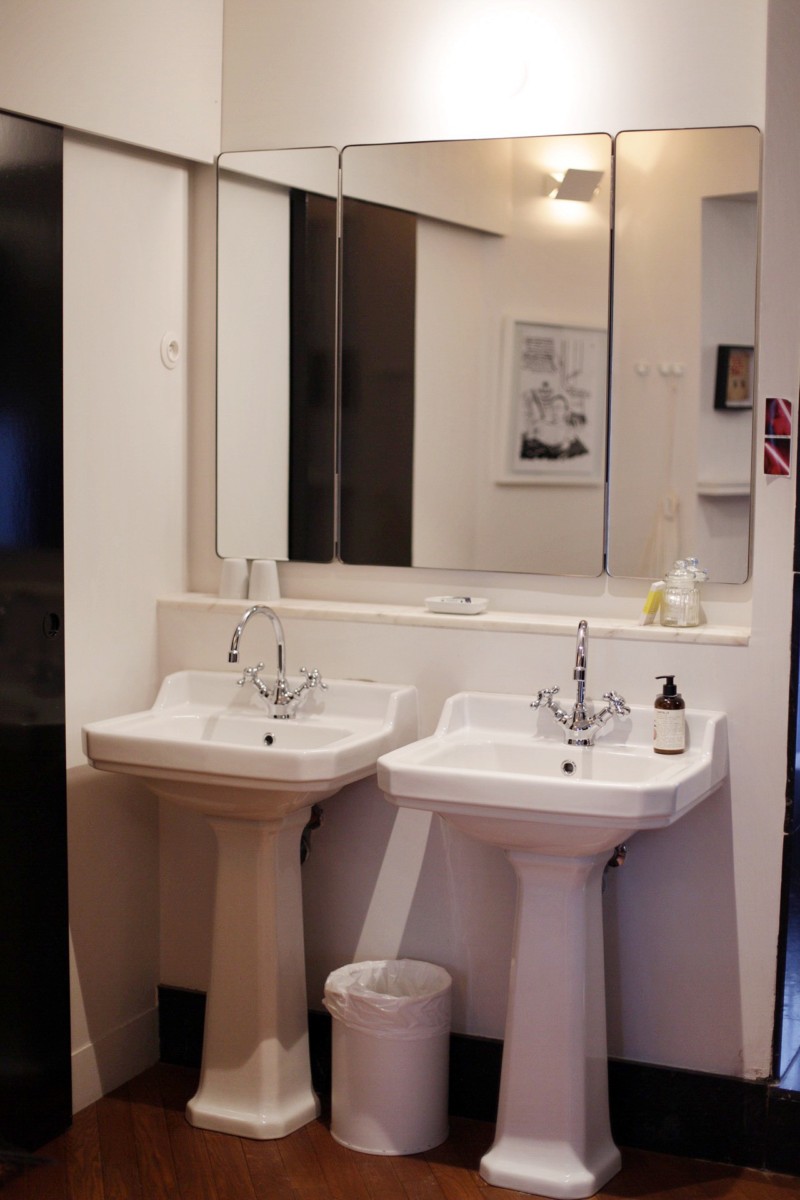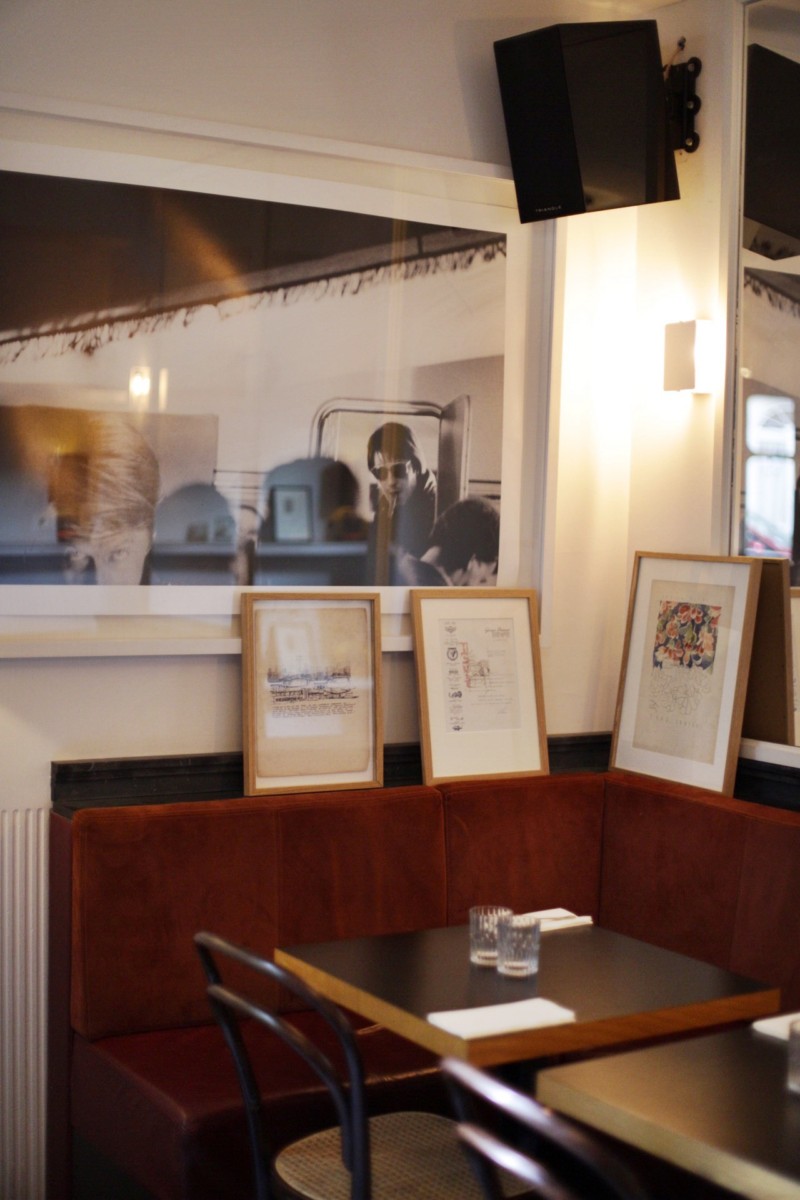 Perfectly situated at the south of Montmatre, Le Pigalle is a great base to explore more of Northern Paris. I'd highly recommend Hotel Amour for dinner in the neighbourhood or lunch at Buvette – both delicious.
You can book in for a stay at Le Pigalle online here. More from Paris coming up prochaine semaine!
LMNH x