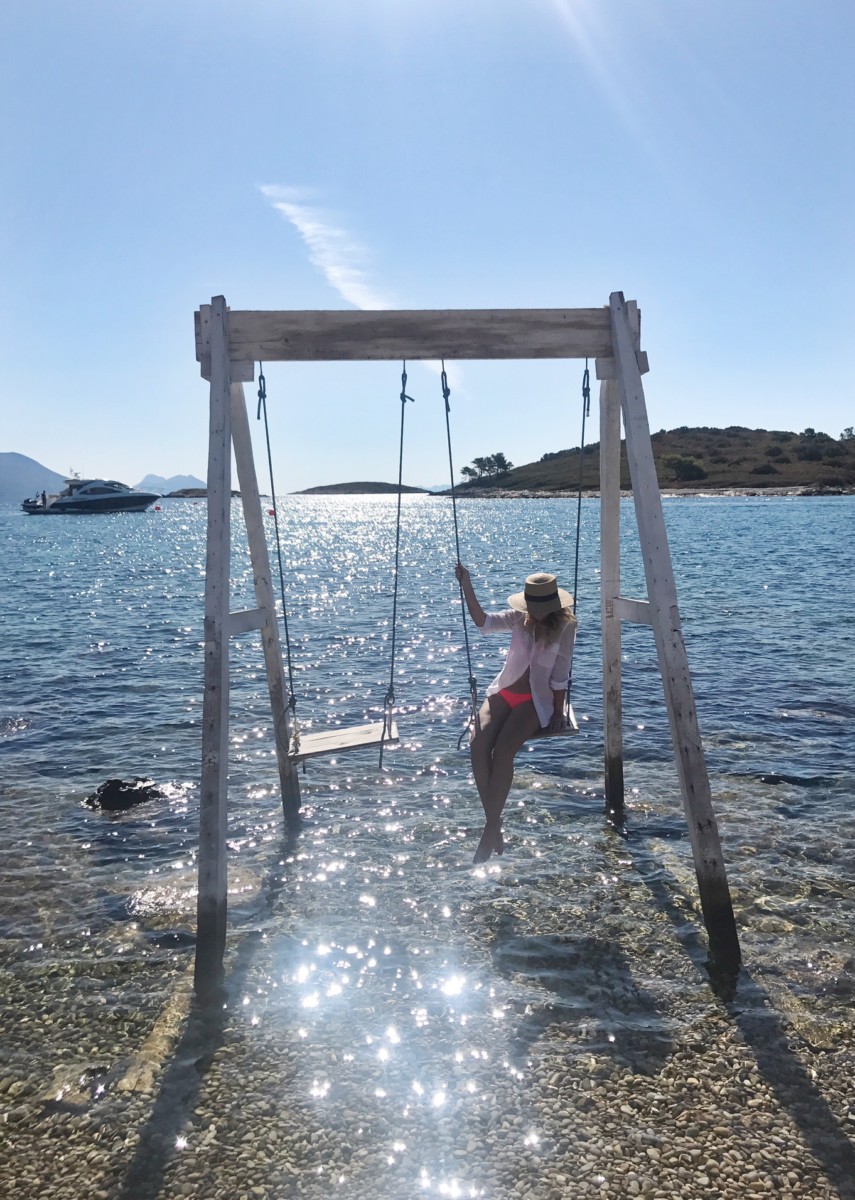 I was lucky enough to head to Croatia with family earlier this month for a few days of sun and relaxation. I've visited Dubrovnik before for work but this was our first time venturing further along the coast and I found myself mesmerized by the sheer amount of places to explore and almost overwhelmed by all of the tiny, secret places Croatia has to offer.
We didn't even scratch the surface on our lovely, restful family trip but we did discover one place that I just had to share with you guys. Welcome to Moro Beach Stupe.
Located on a tiny rock of an island, in between Korčula town and Orebić, on the southern coast of the Pelješac Peninsula, you'll find this little piece of paradise. It's fairly new as this is it's first season in Croatia and so I can only imagine it will start to become more and more popular over the next few months ahead of next summer.
Moro Beach is a stop-off spot for many of the yachts and boats that dot the Croatian seas and we saw many boats drop anchor and come onshore for a cocktail and a bite to eat. You can also visit if you're not sailing however, like we did, by just calling up the number on their Facebook page (website coming soon) and arranging a pick up point. There you'll be picked up by a little grey speedboat and taken to this little island haven that is dotted with white sunbeds, chairs in old sailboats, oversized paddleboards and a swing in the middle of the sea – all essential items while on holiday, am I right?!
We headed over for a morning for some breakfast (delicious cheesy scrambled eggs and pastries with fresh mimosas) and a paddleboard on the calm waters, but I can imagine this place would be just as dreamy for a cold glass of Whispering Angel rosé overlooking the sunset in the evening with a group of friends or as a romantic date.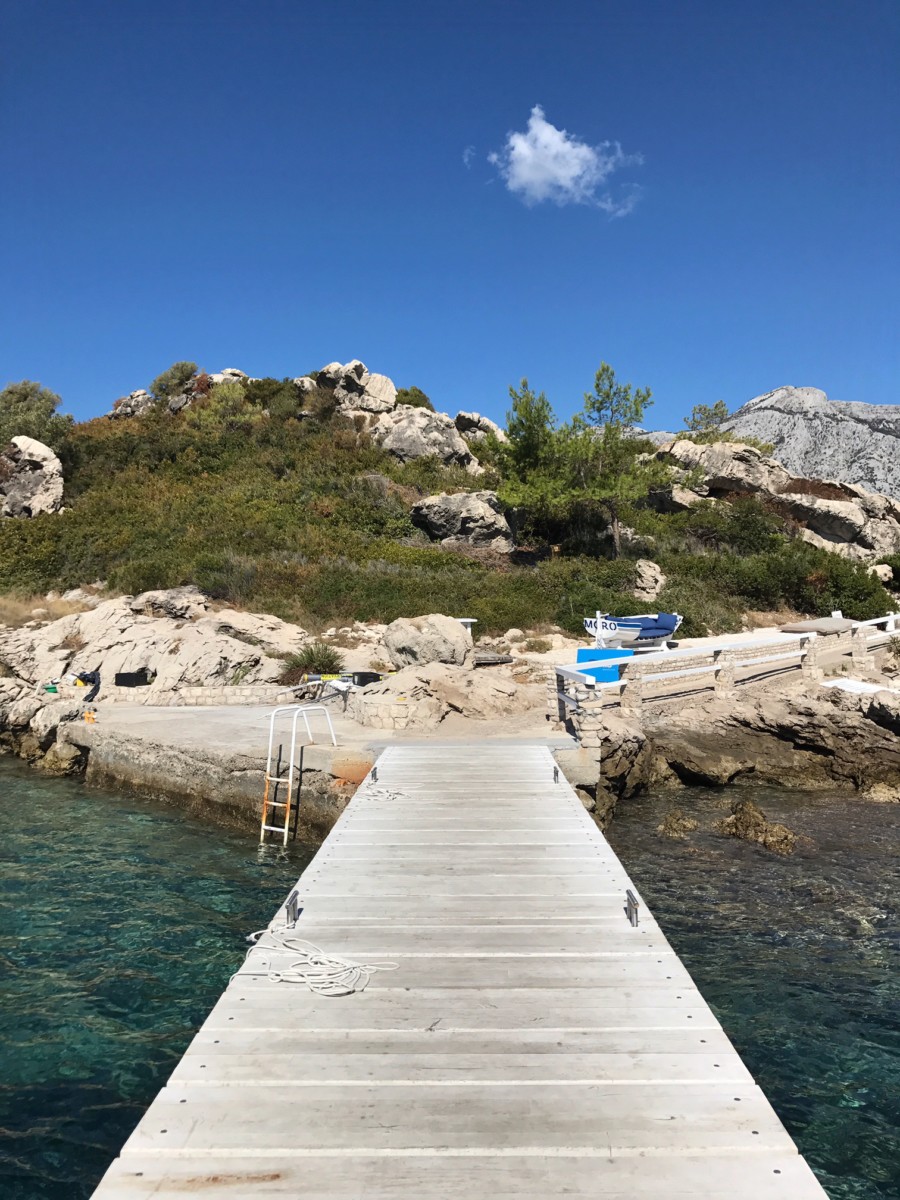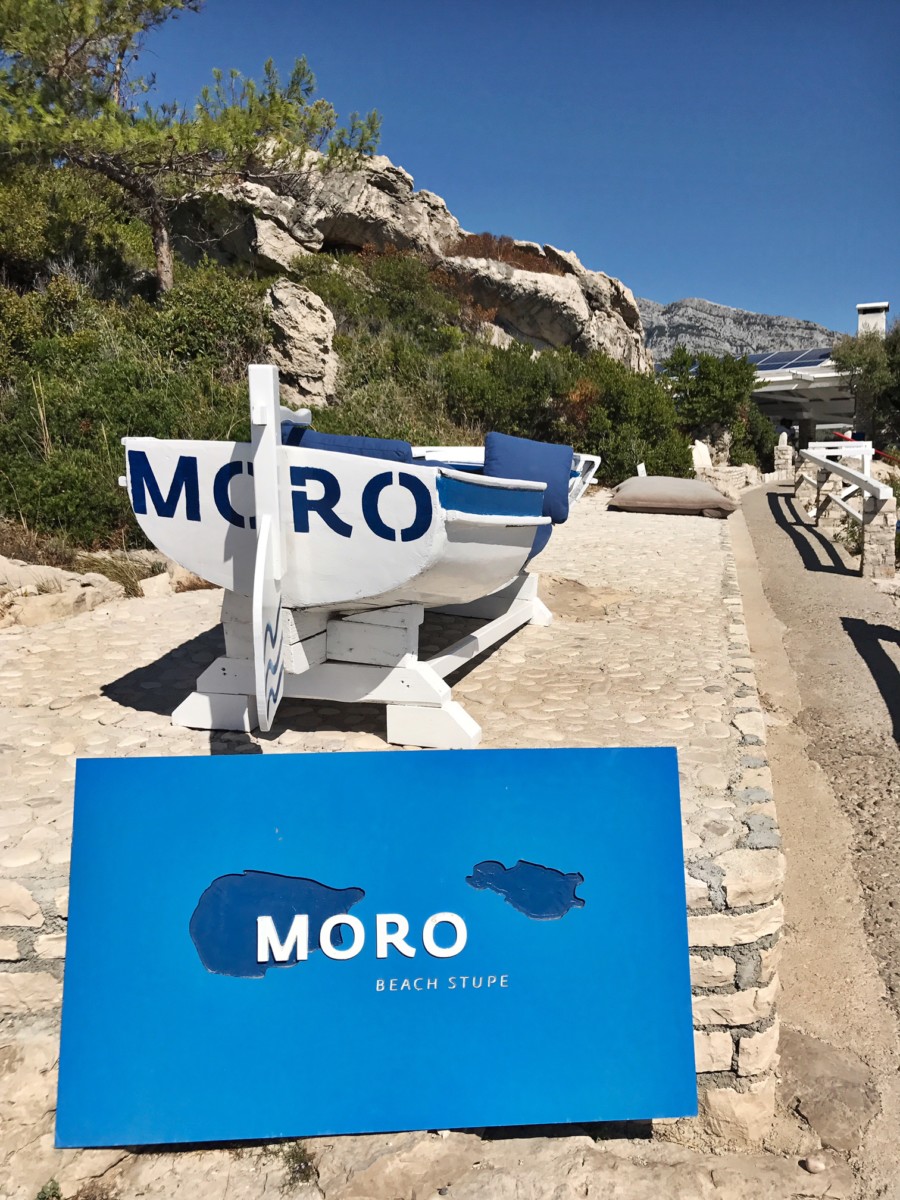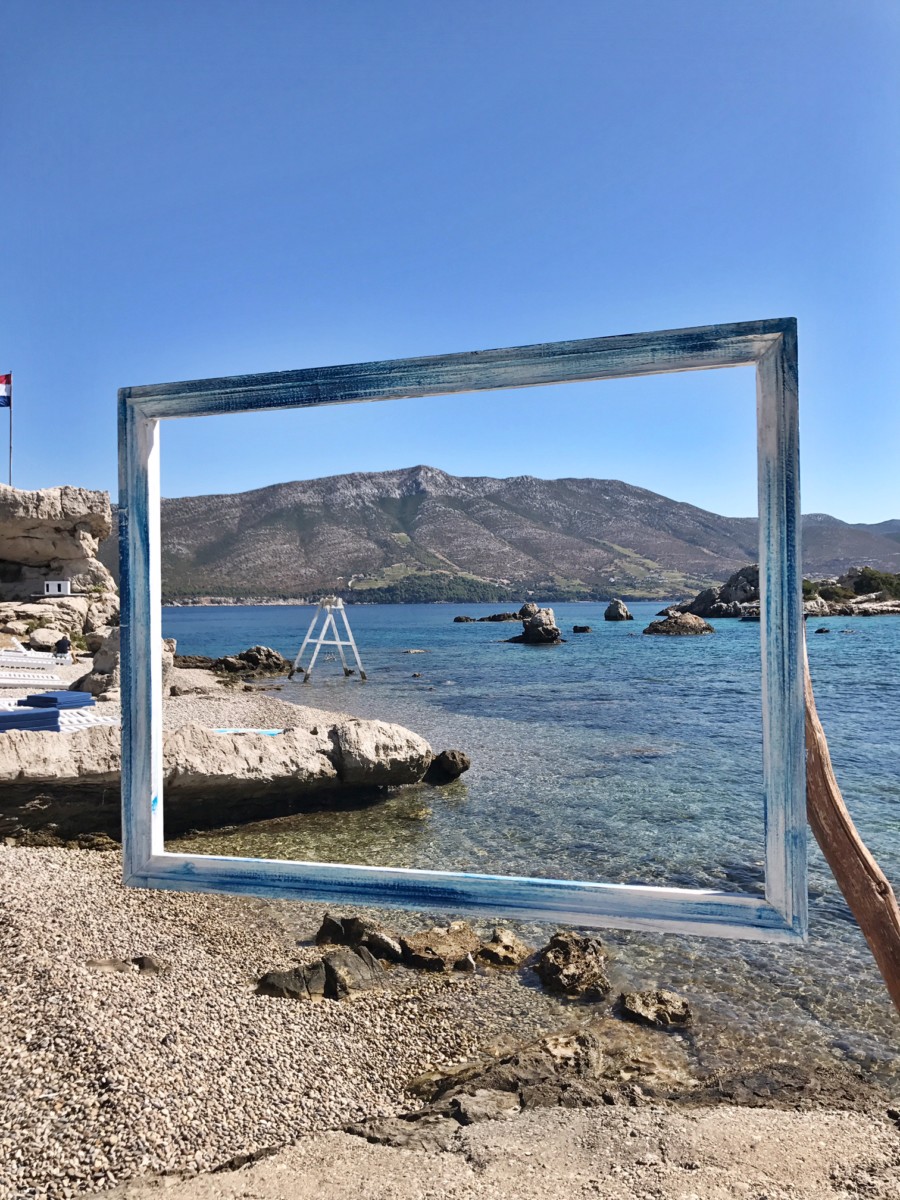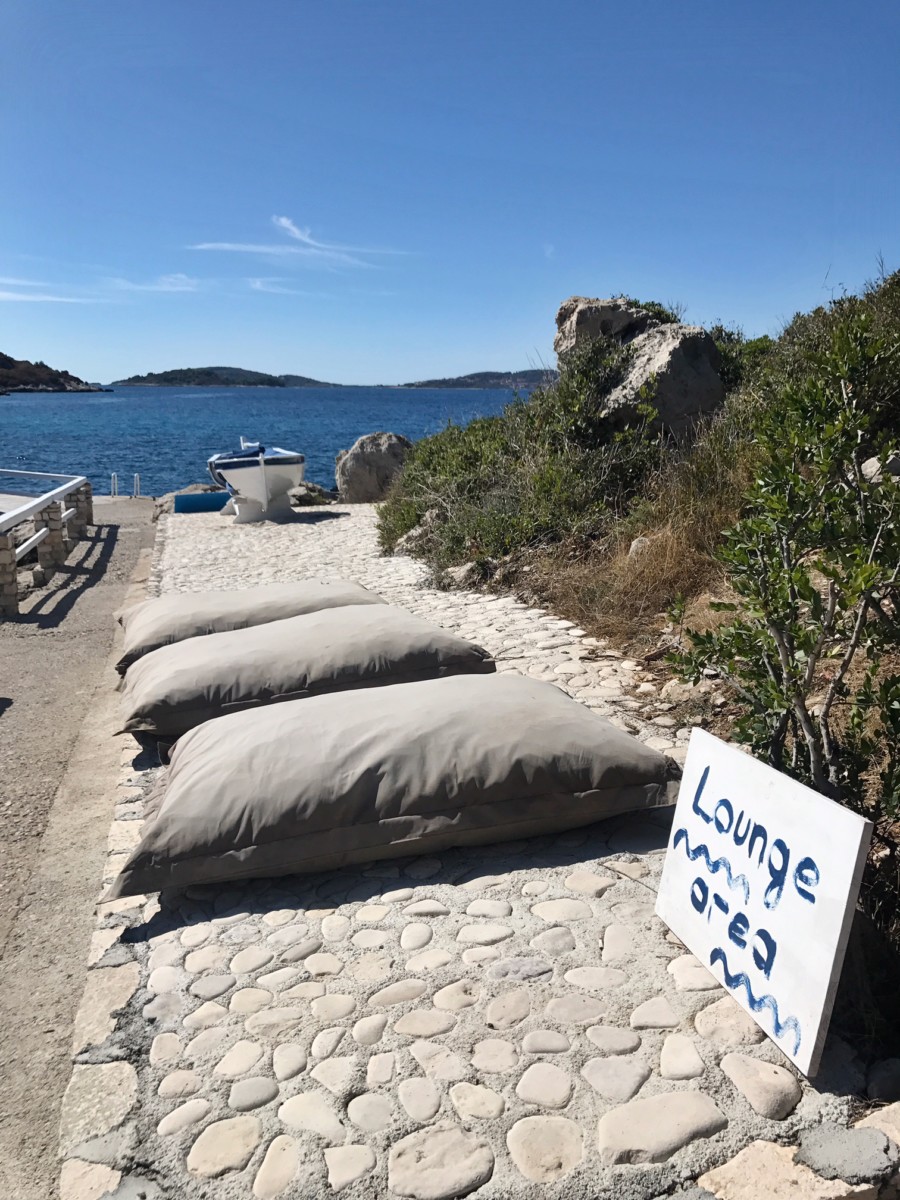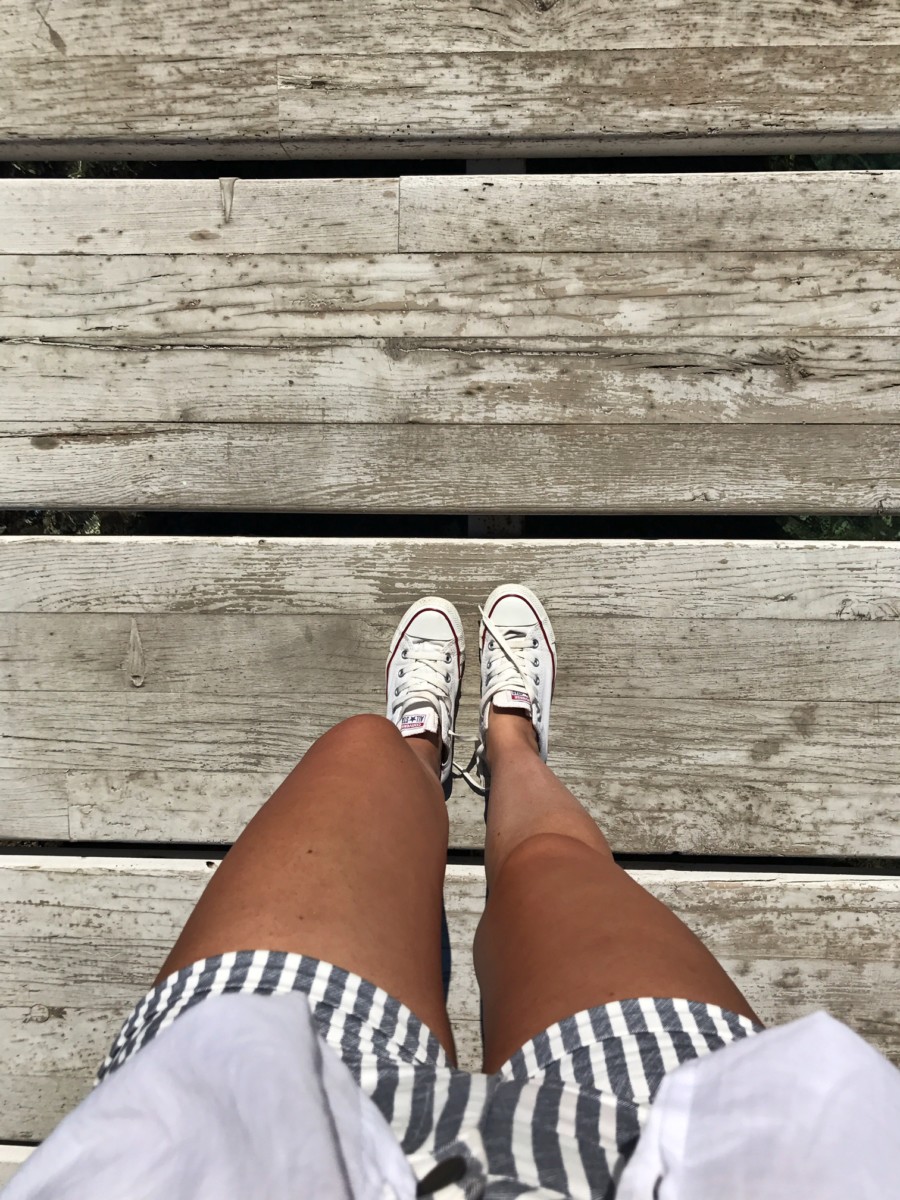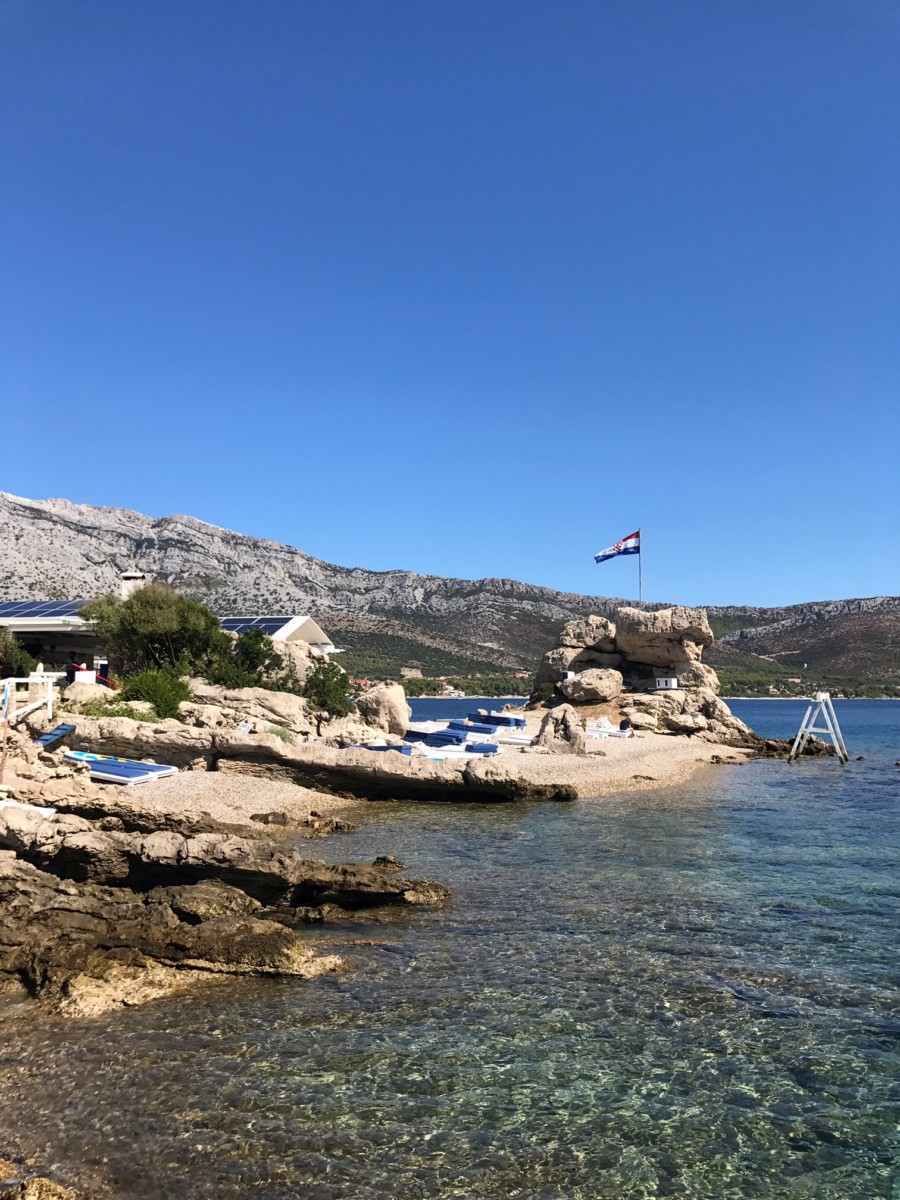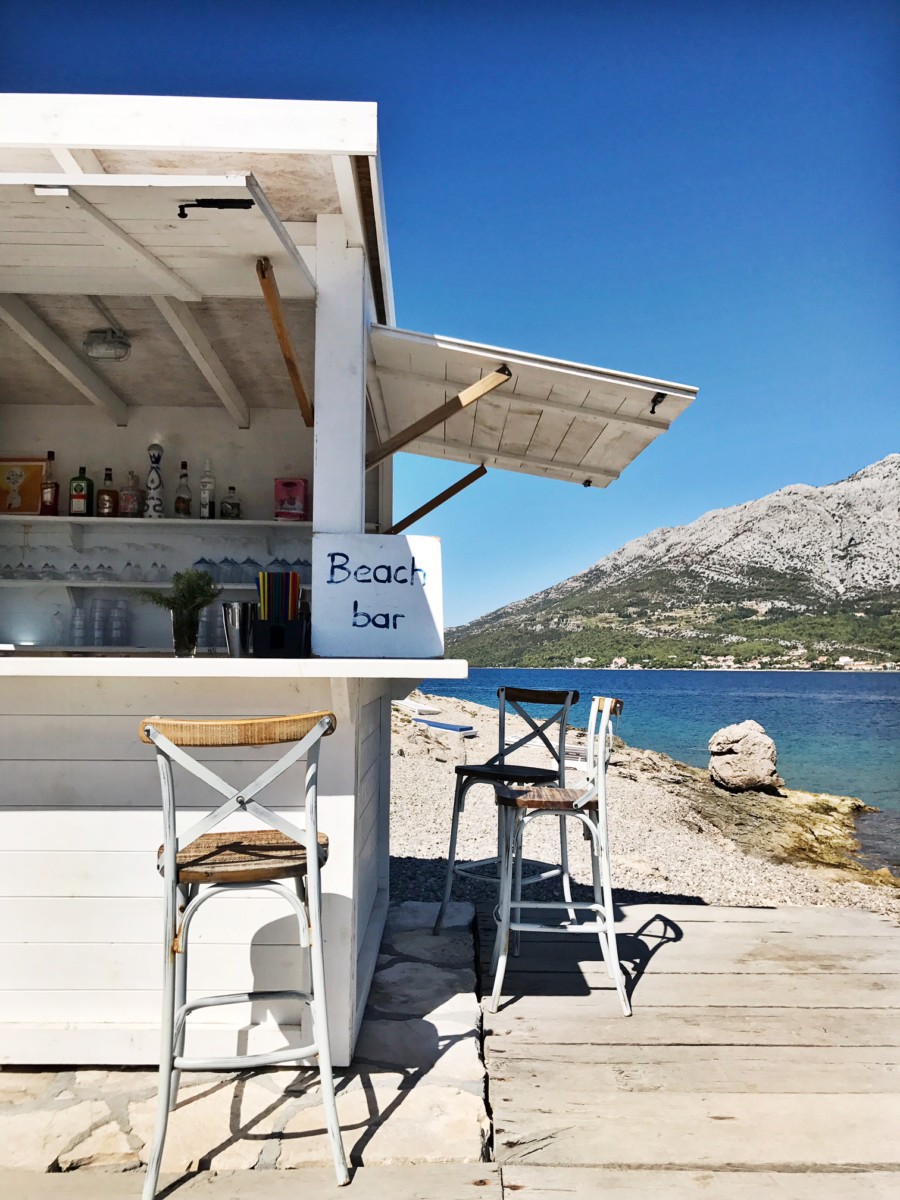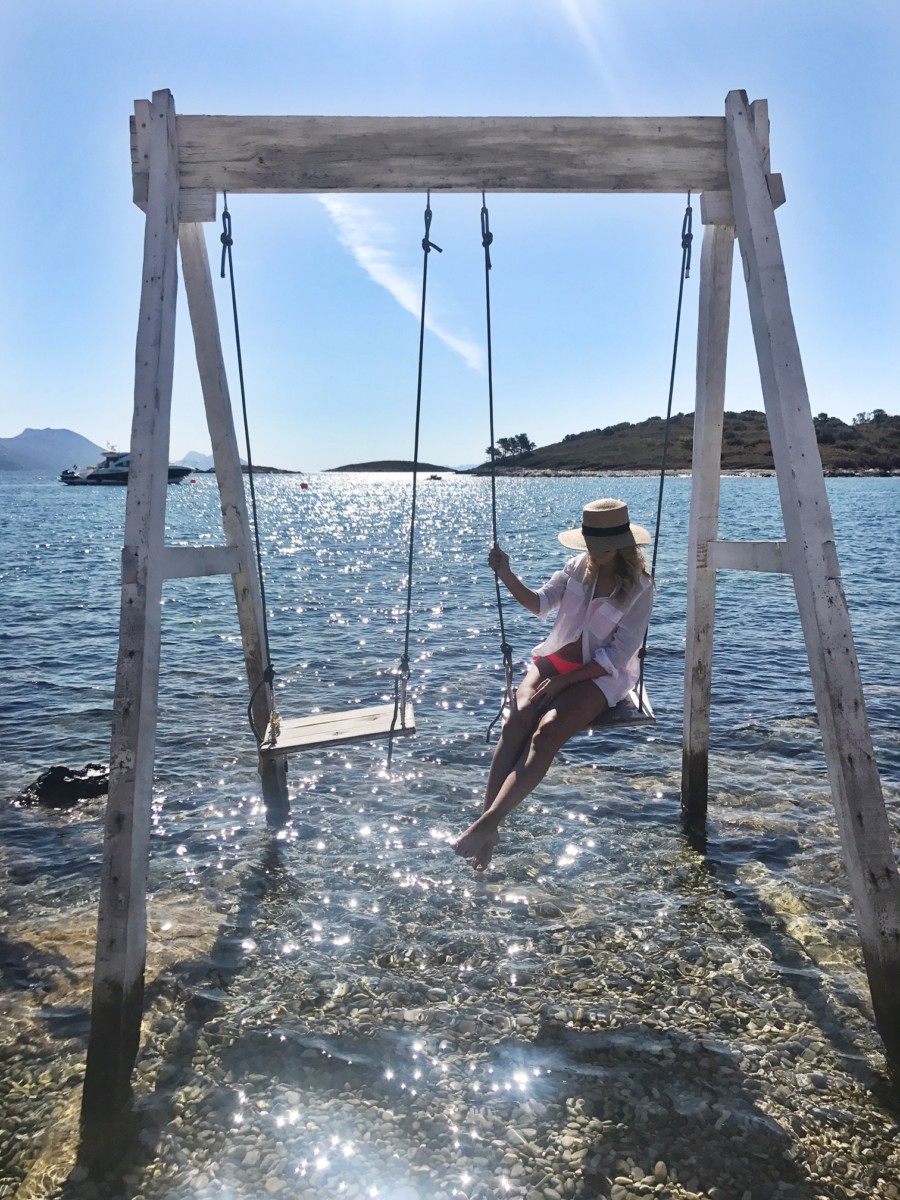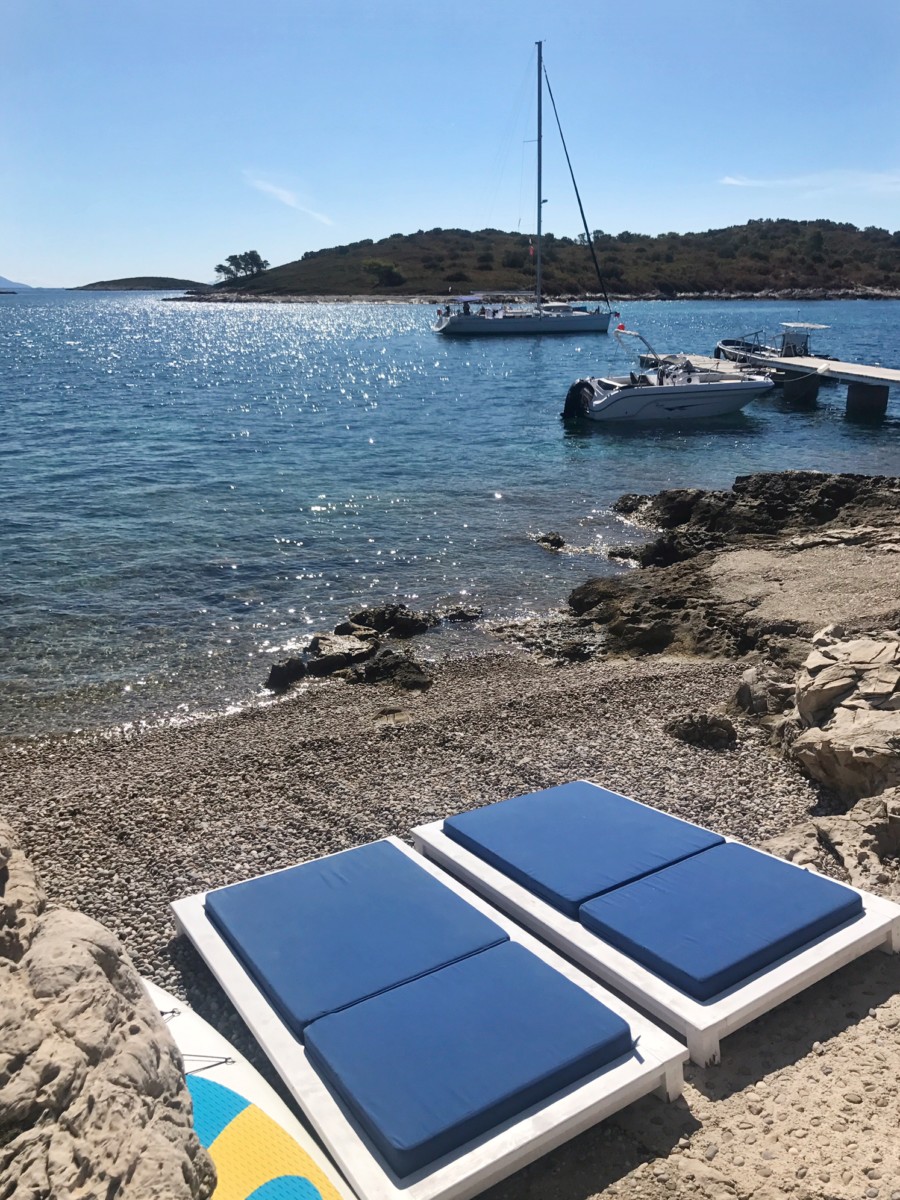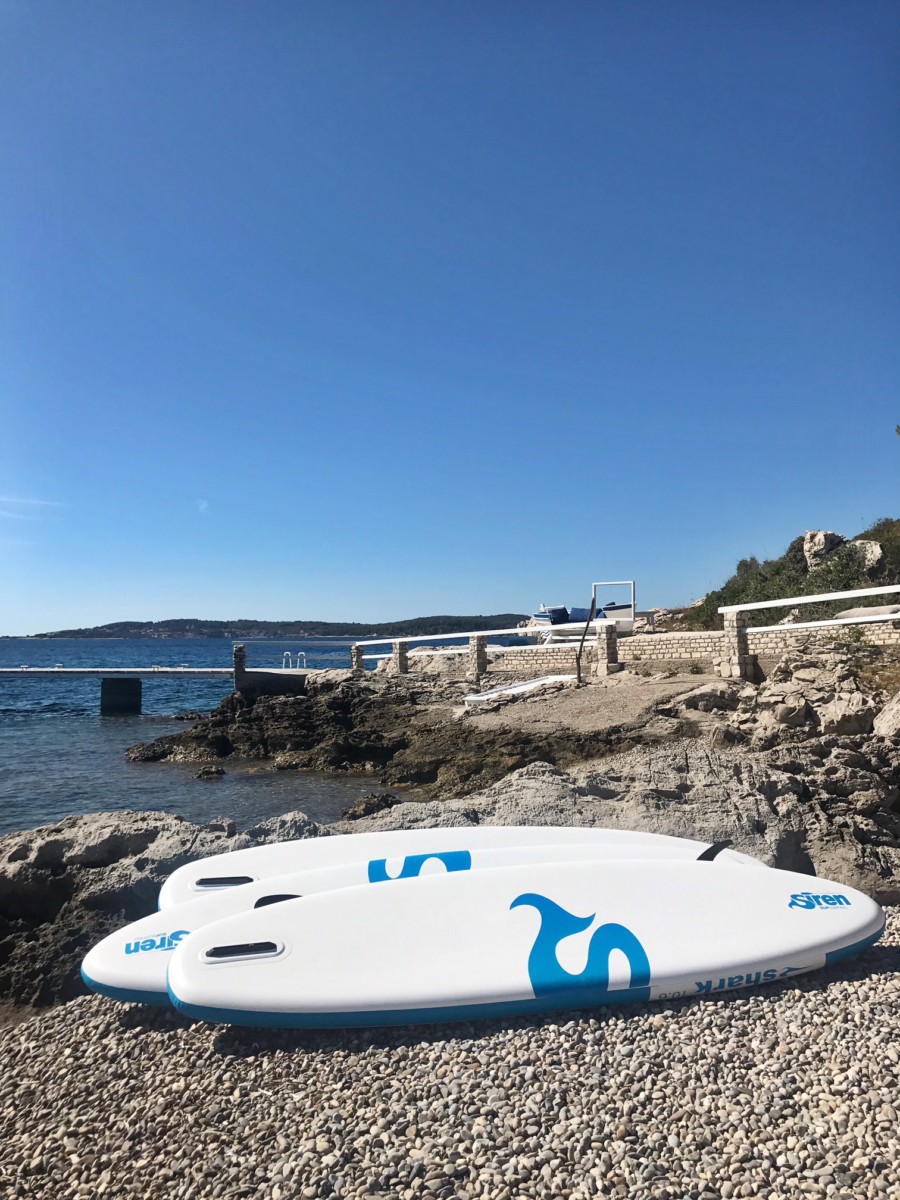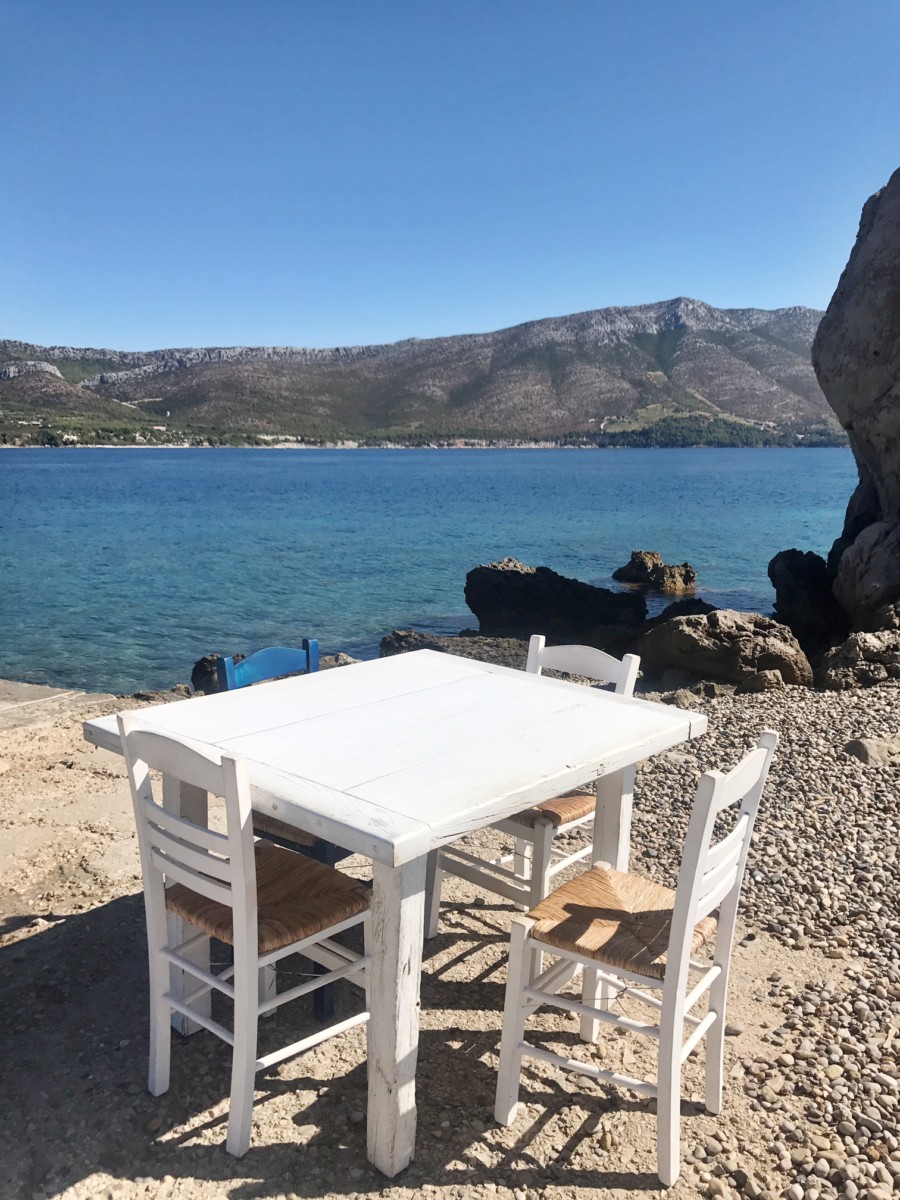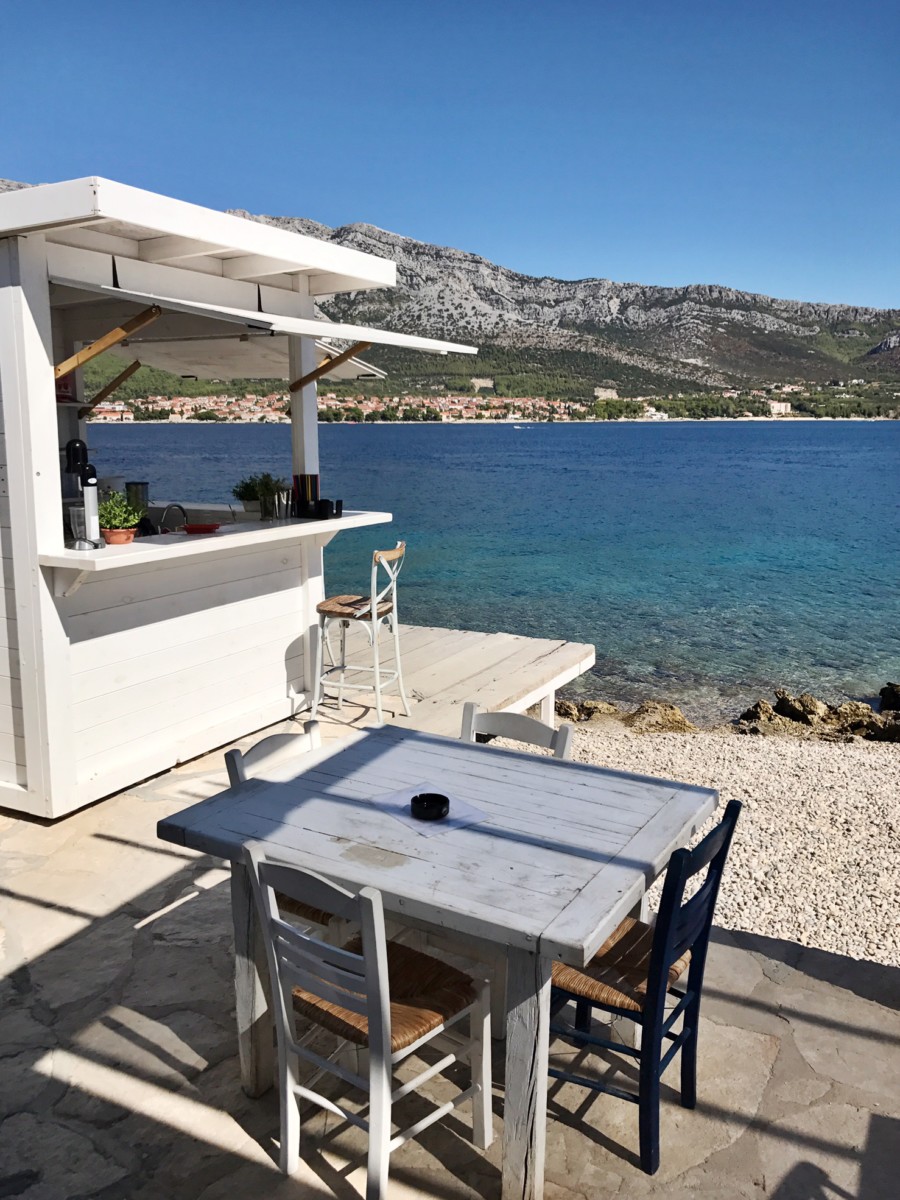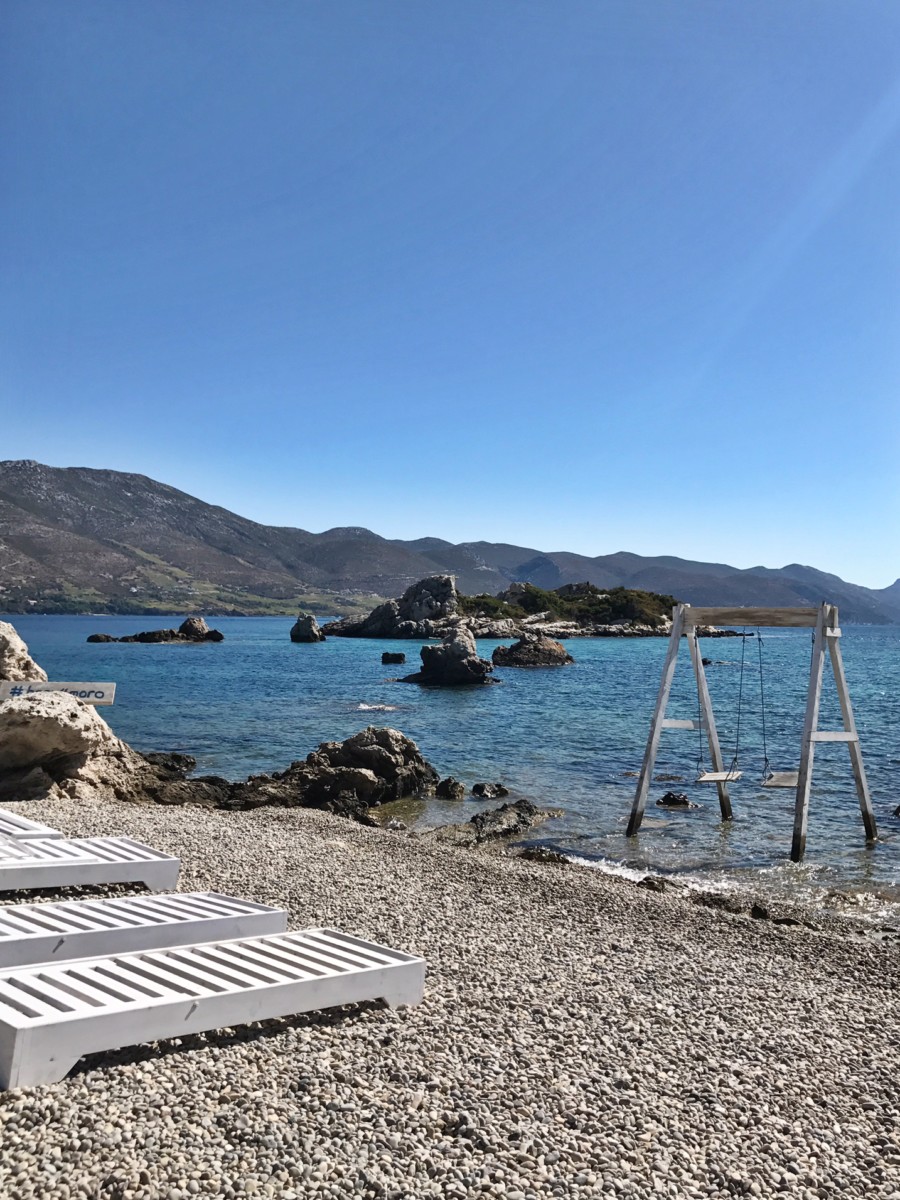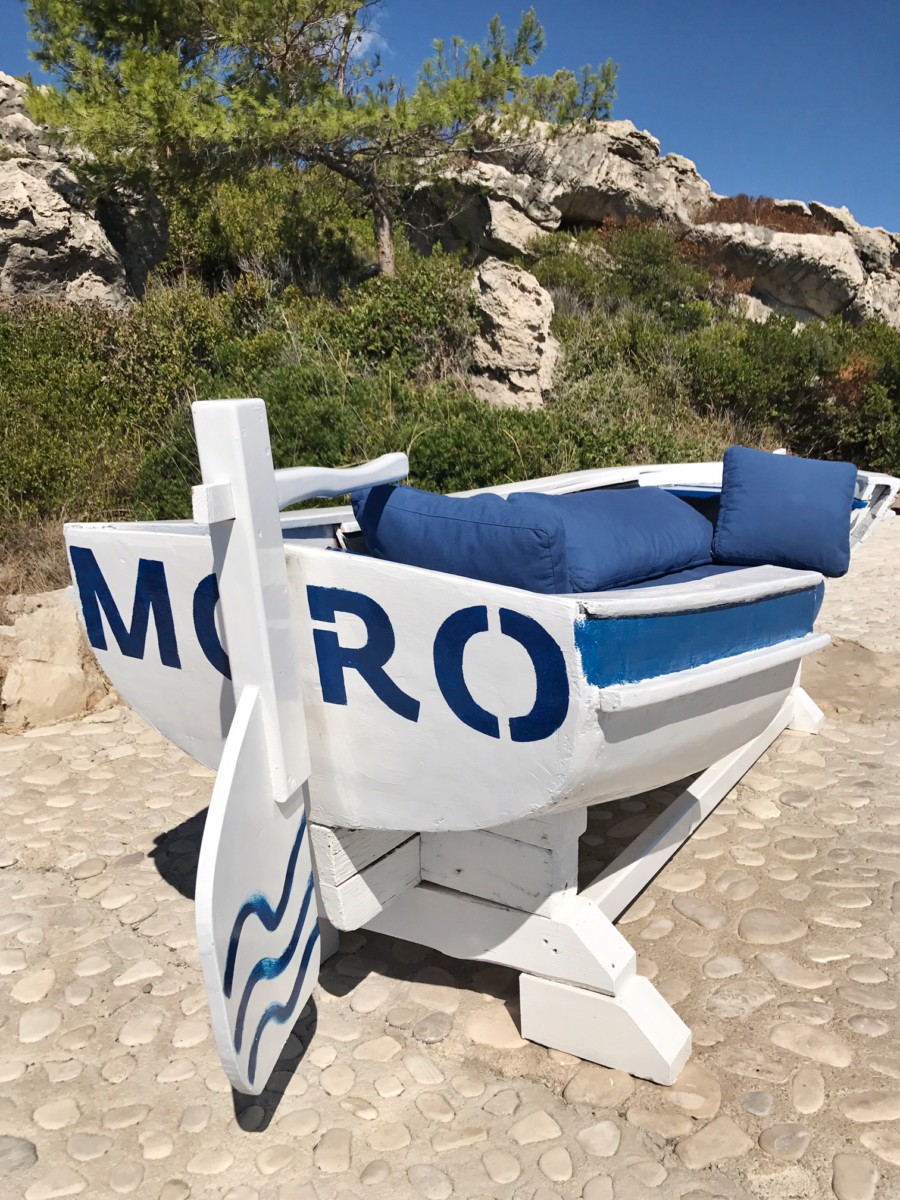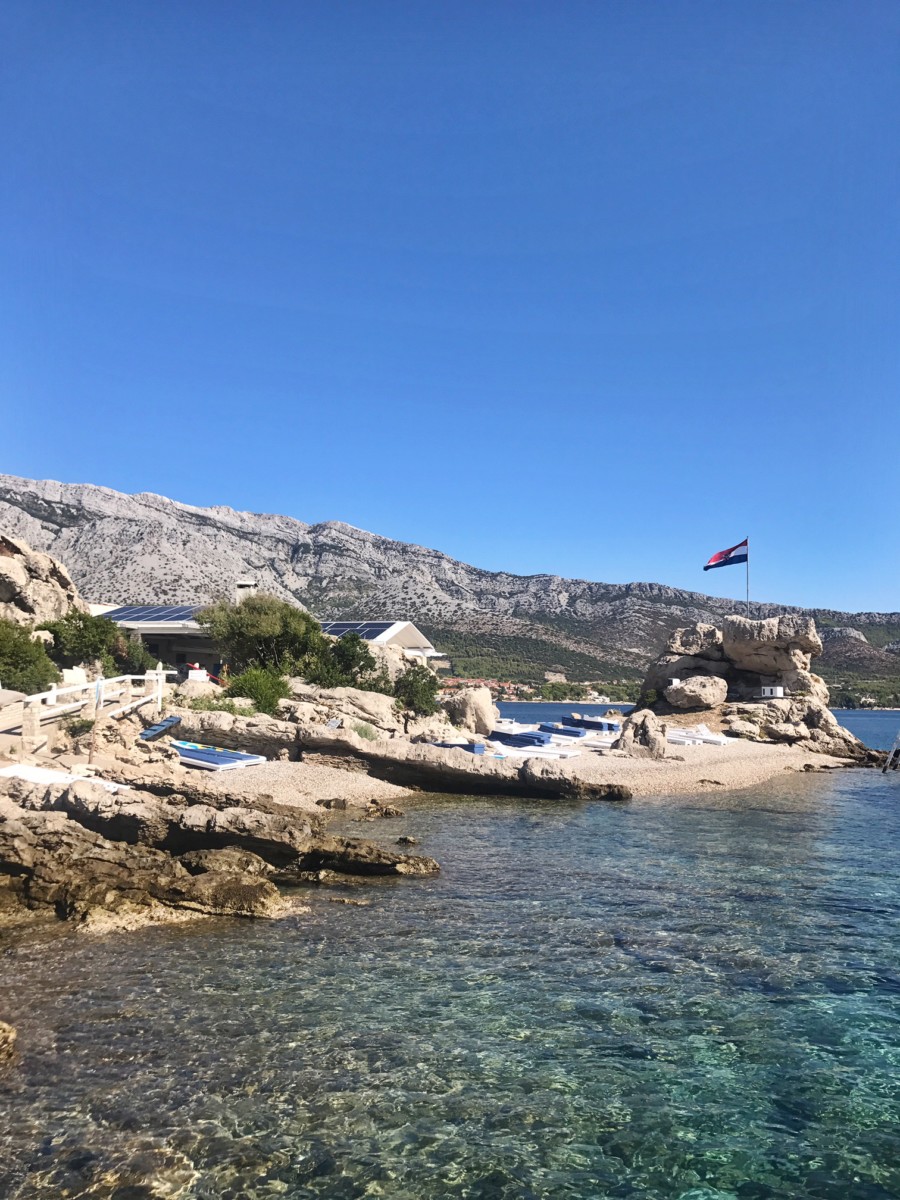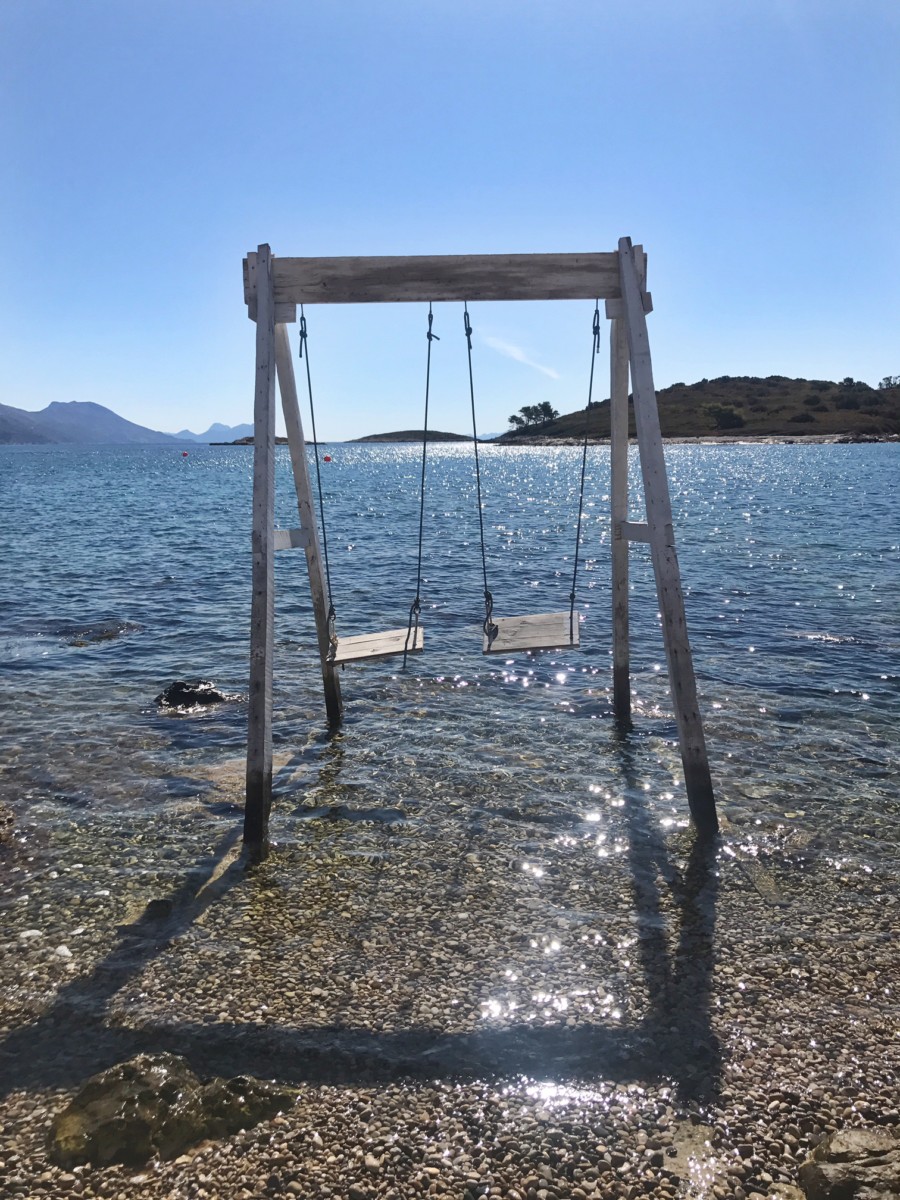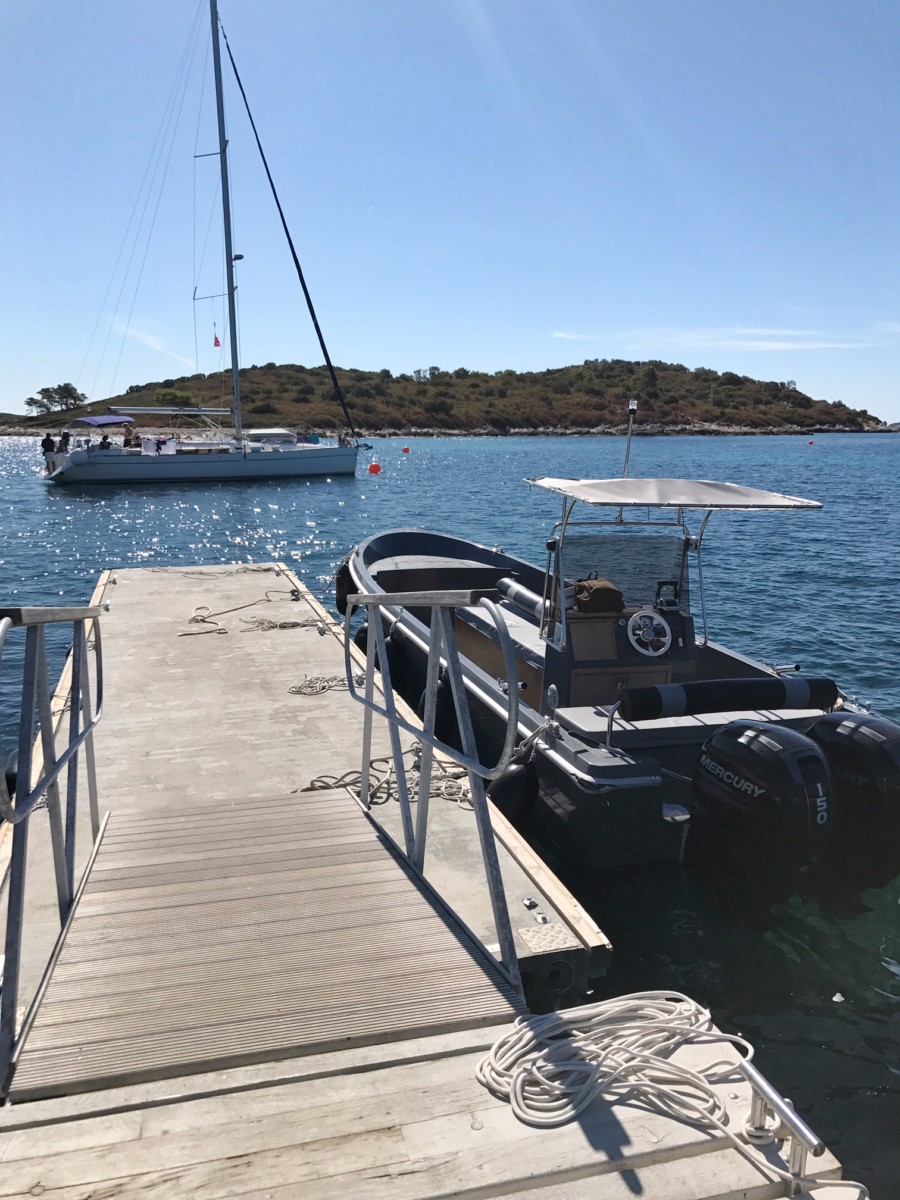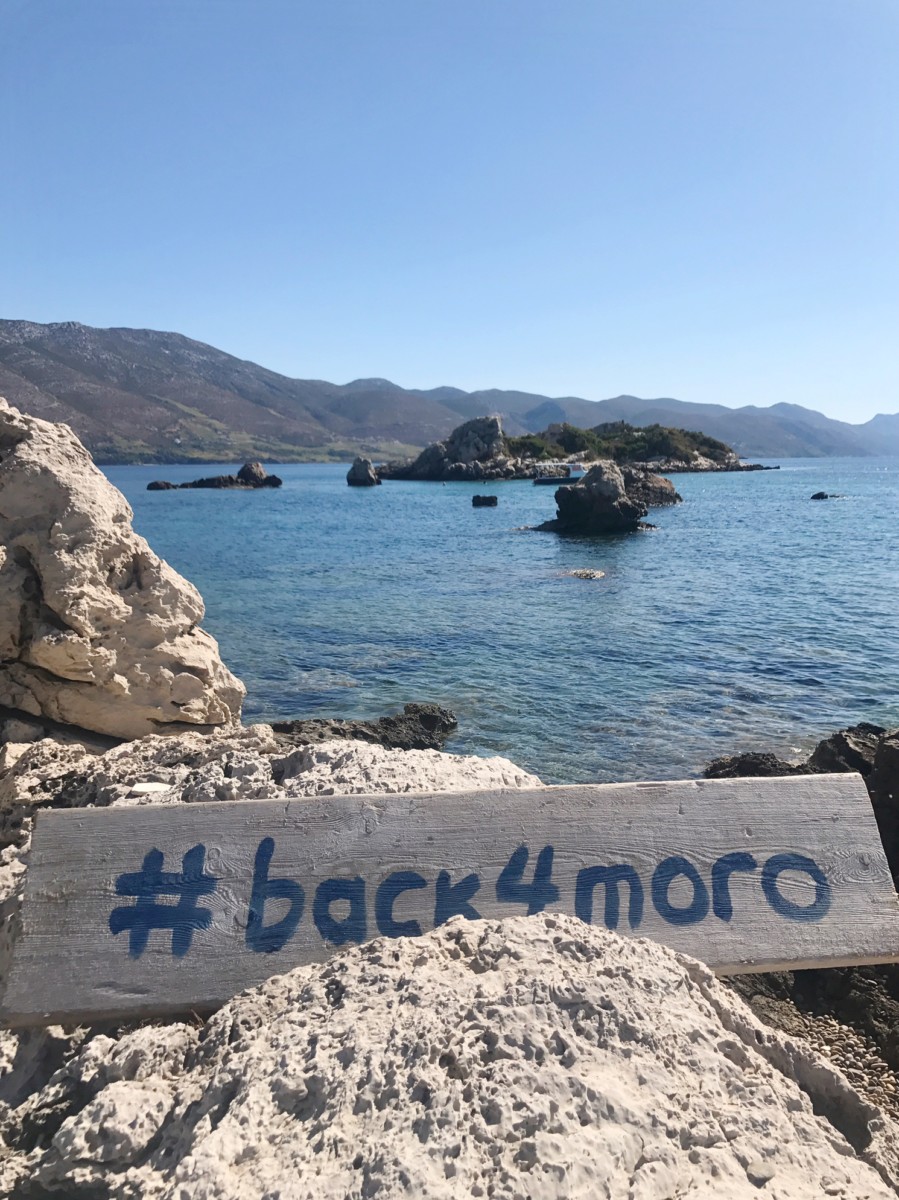 If you're in the country, I really recommend a visit here for a change of pace in this relatively unknown little spot. It's not cheap and the menu seems to inflate their prices for the exclusivity of the 'discreet' nature of it's location but I think it's worth it for the scenery and the food. You can contact them via their facebook page and I cannot wait to explore more of what Croatia has to offer in the future.
LMNH x