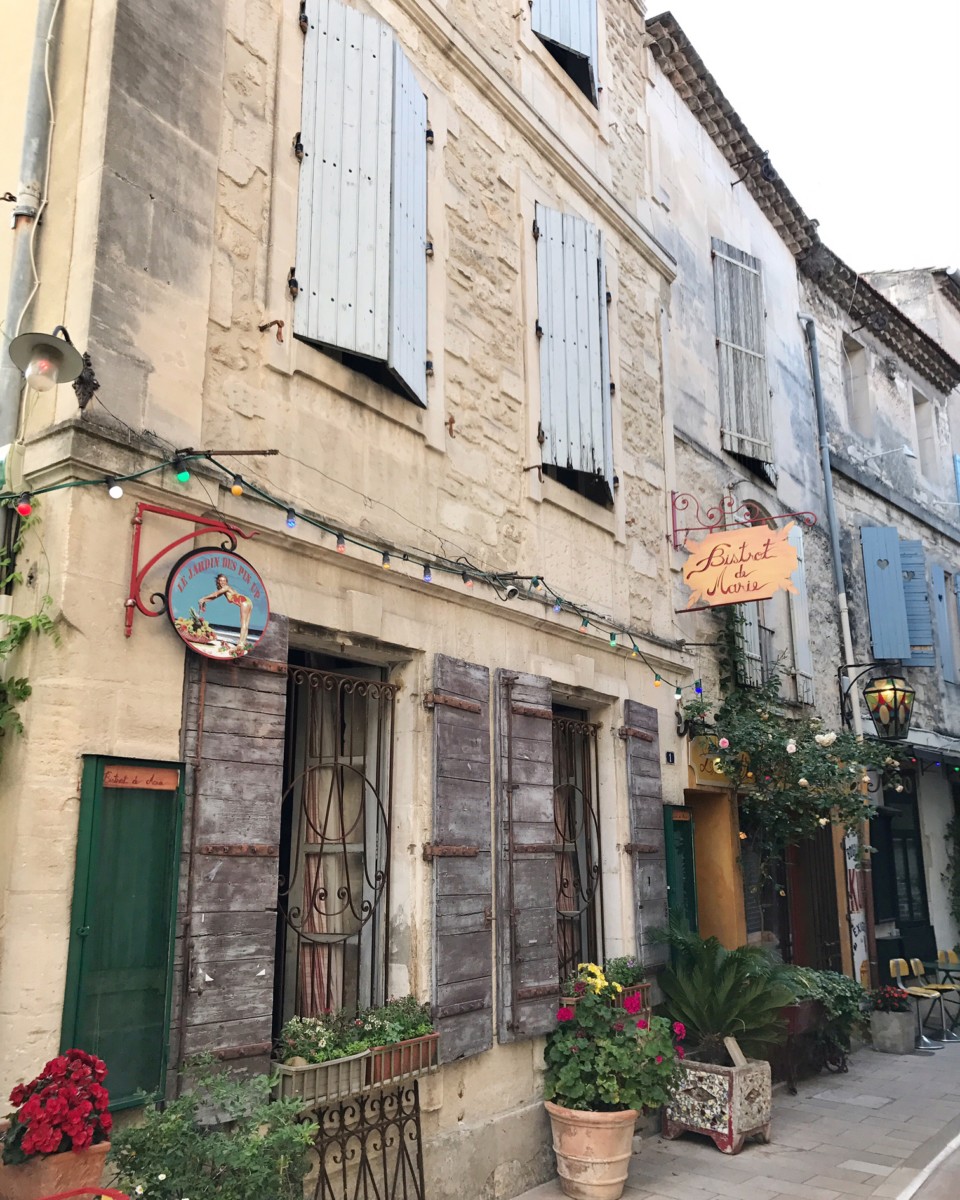 Saint-Rémy-De-Provence will always hold a very special place in my heart. When Dan and I decided to get married in Provence, we spent many occasions visiting the area for long weekends and lived in a little rental cottage in Saint Rémy and the nearby village of Eygalieres for a couple of weeks in the run up to the wedding.
I thought it was about time I put together a little guide of our favourite spots in this part of the world that now feels like a second home and so have listed some of these below,  alongside a photo diary of our most recent trip! But first up, I wanted to show you around our accommodation as this time around we decided to stay somewhere a little bit special…
I've been wanting to stay at this small cottage in the centre of town for a couple of years after reading and falling in love with Vicki Archer's blog. A fellow Francophile, Vicki is from Australia but has adopted France as her second home after restoring a 17th century farmhouse in Provence and this charming little cottage in the centre of Saint Remy. You can read all about her journey with the restoration of the farmhouse & cottage, along with her exquisite style, in her inspiring coffee table book My French Life. 
With her husband David, Vicki has restored a small cottage to be a home away from home while exploring Provence. Every little detail has been thought of – vintage books line the bookshelves and sit atop the bedside tables, Le Labo products are stocked up in the bathrooms, curated interior design coffee table books are placed with stunning one-off furniture finds from local French markets and the kitchen is stocked with everything you could possibly need (including a lovely welcome bottle of rosé and olive oil). I couldn't recommend a stay here enough if you are in the area and you can book online easily here; but come and have a look around first. Introducing…Le Petit Bijou.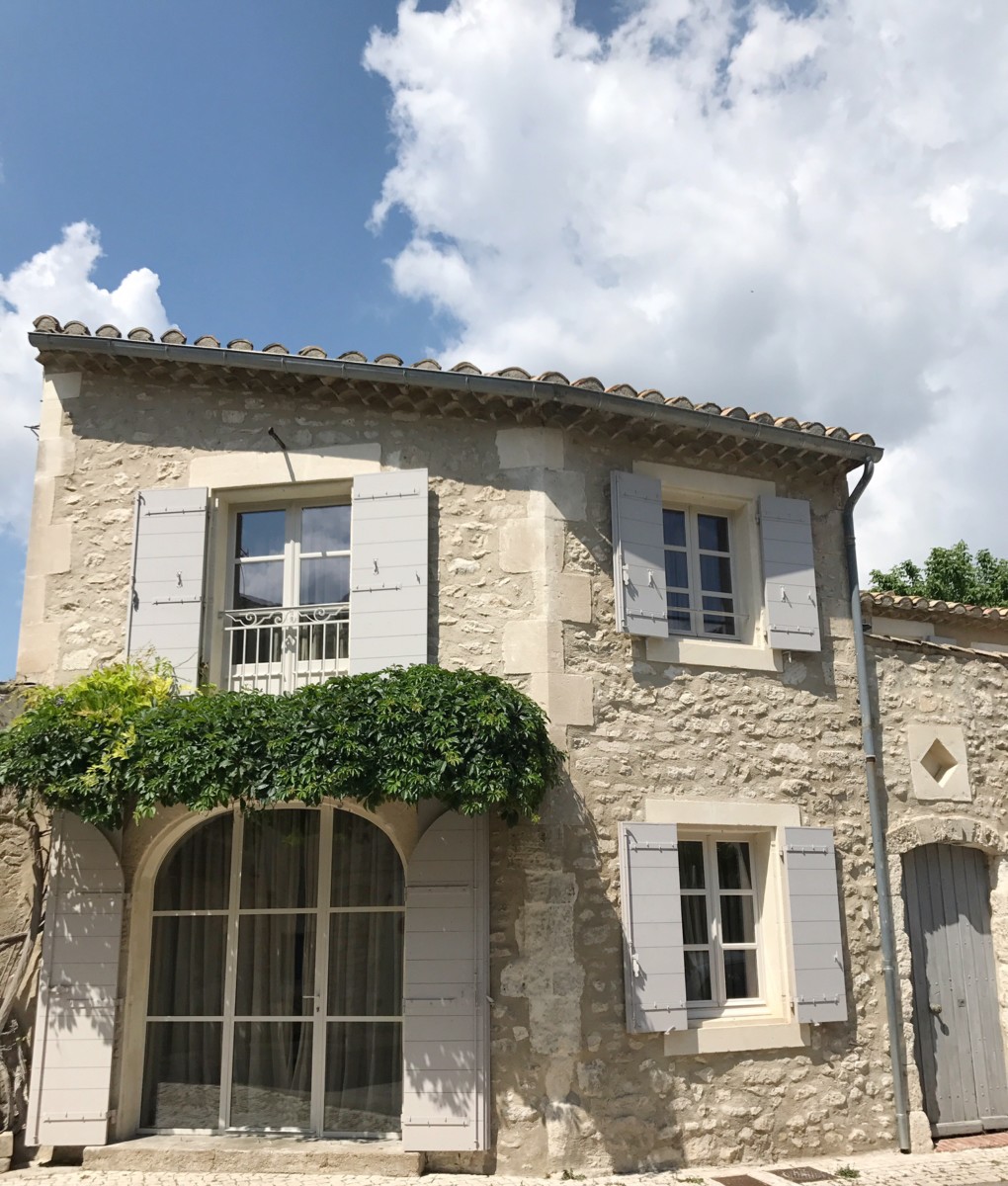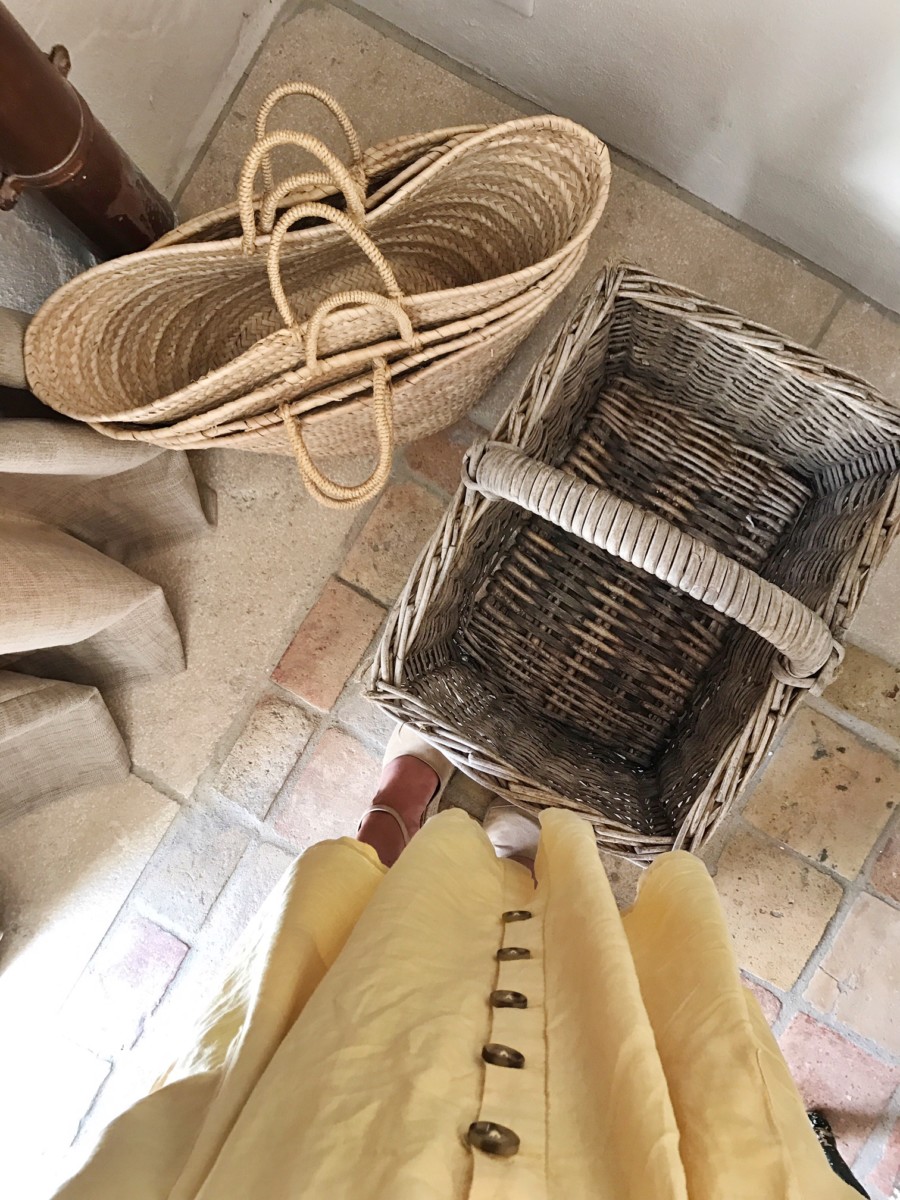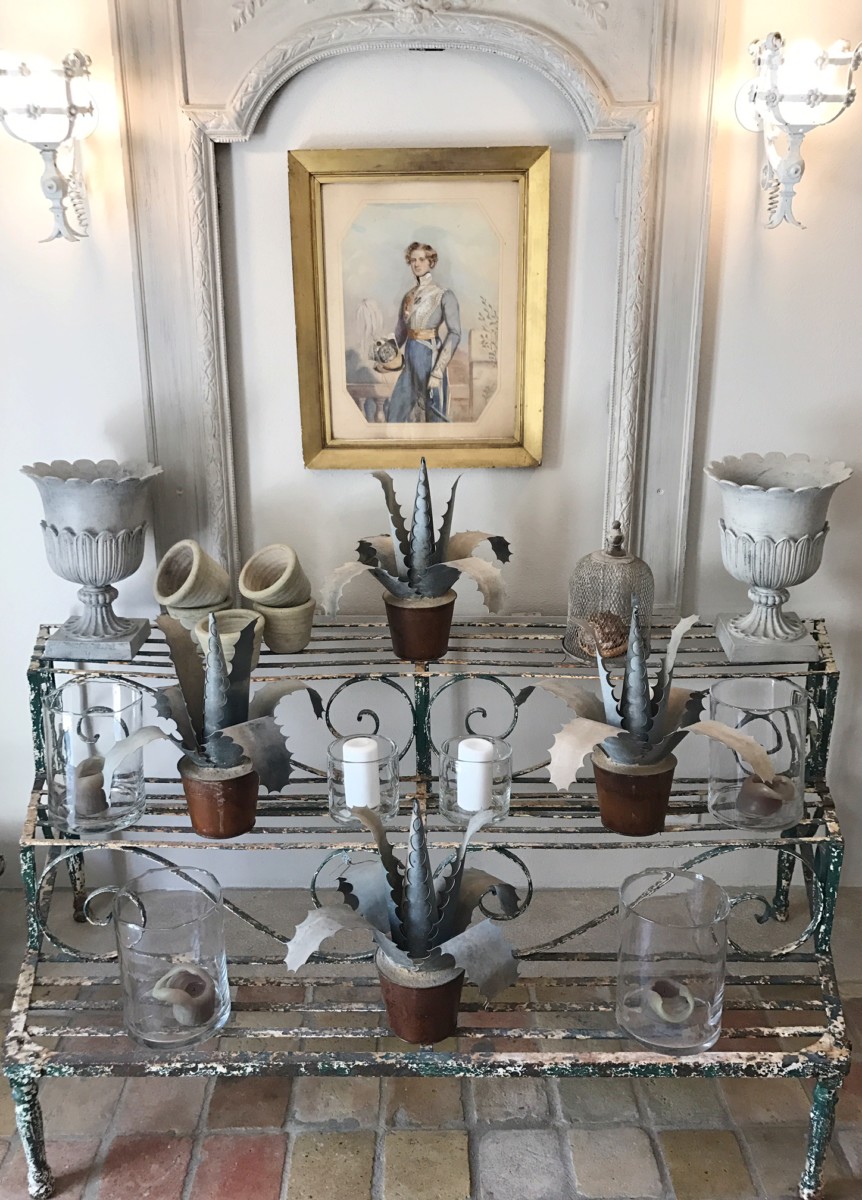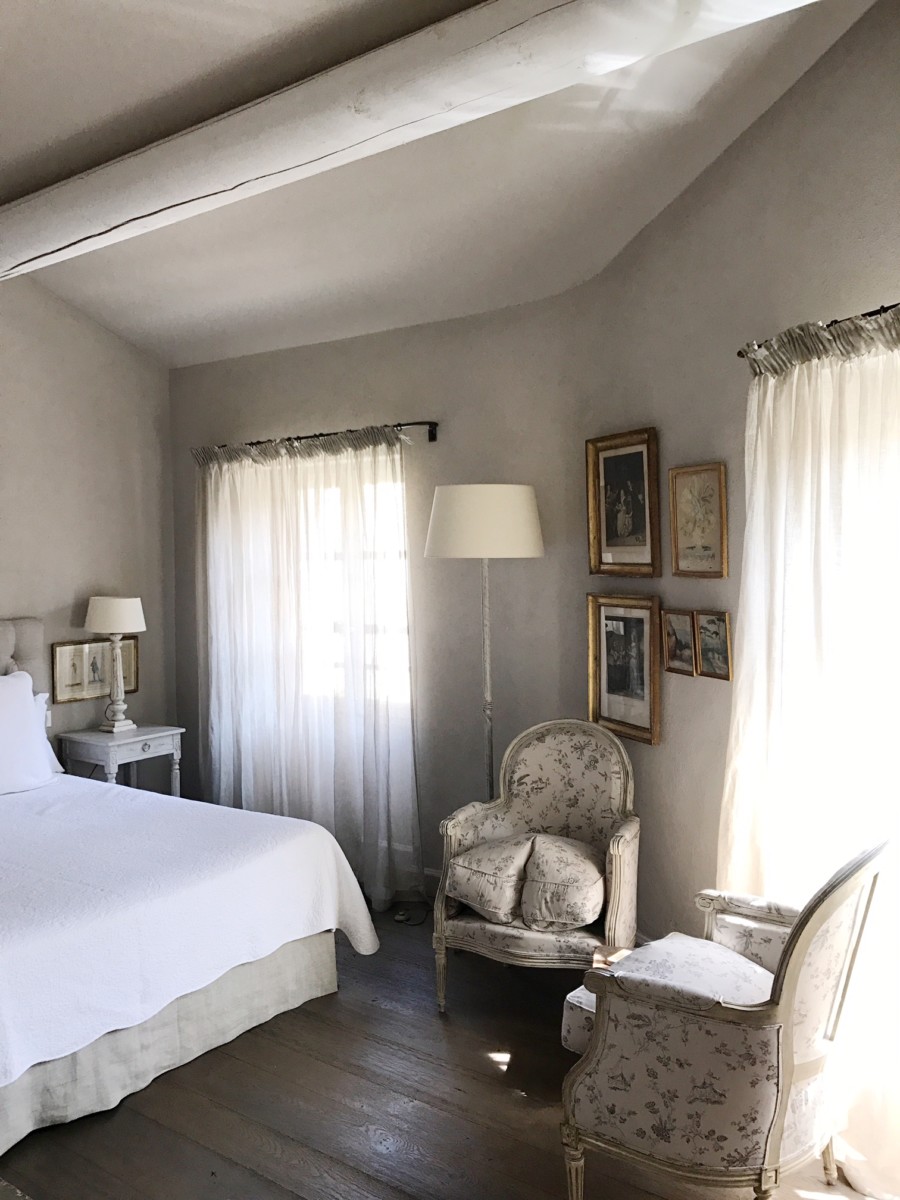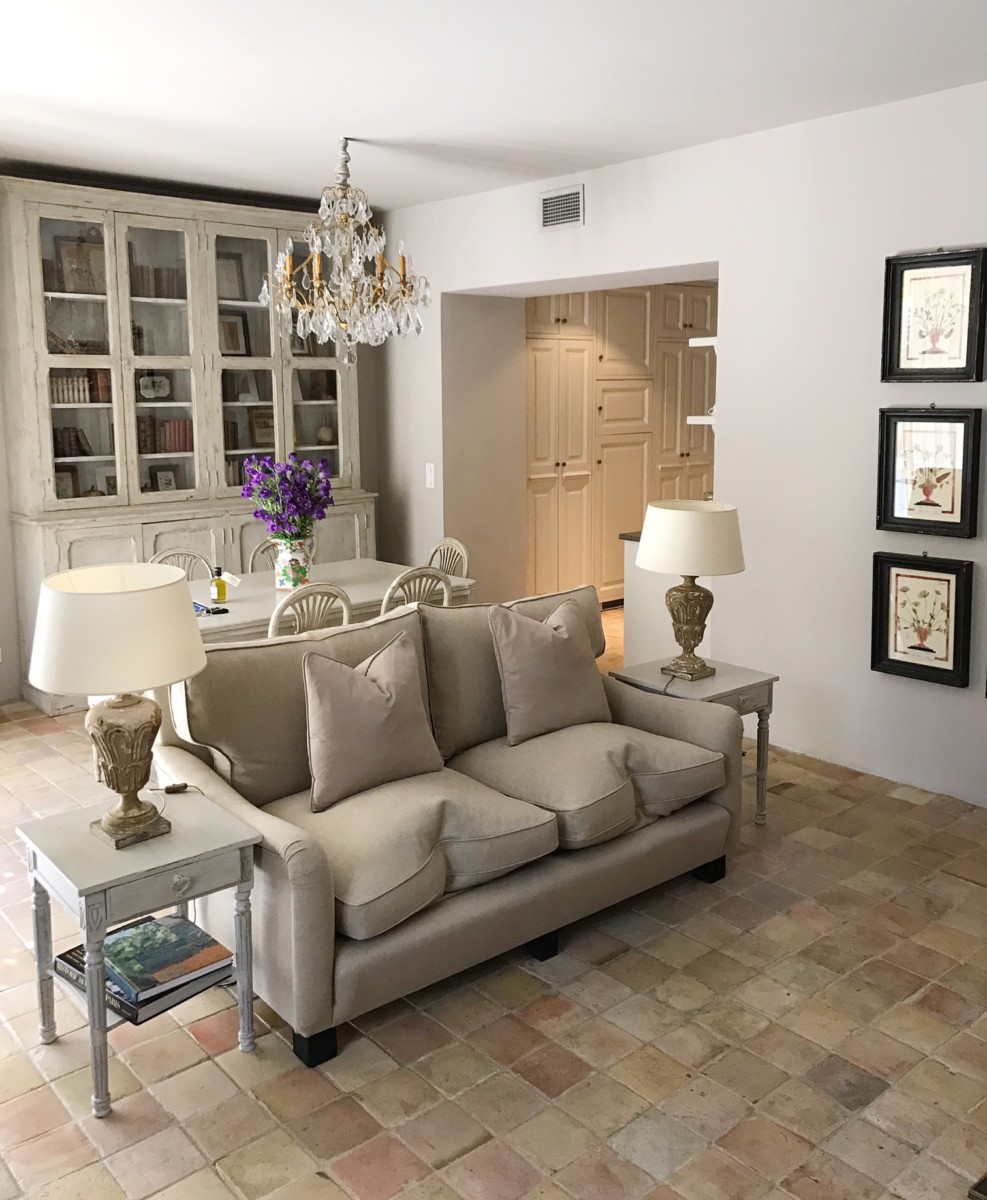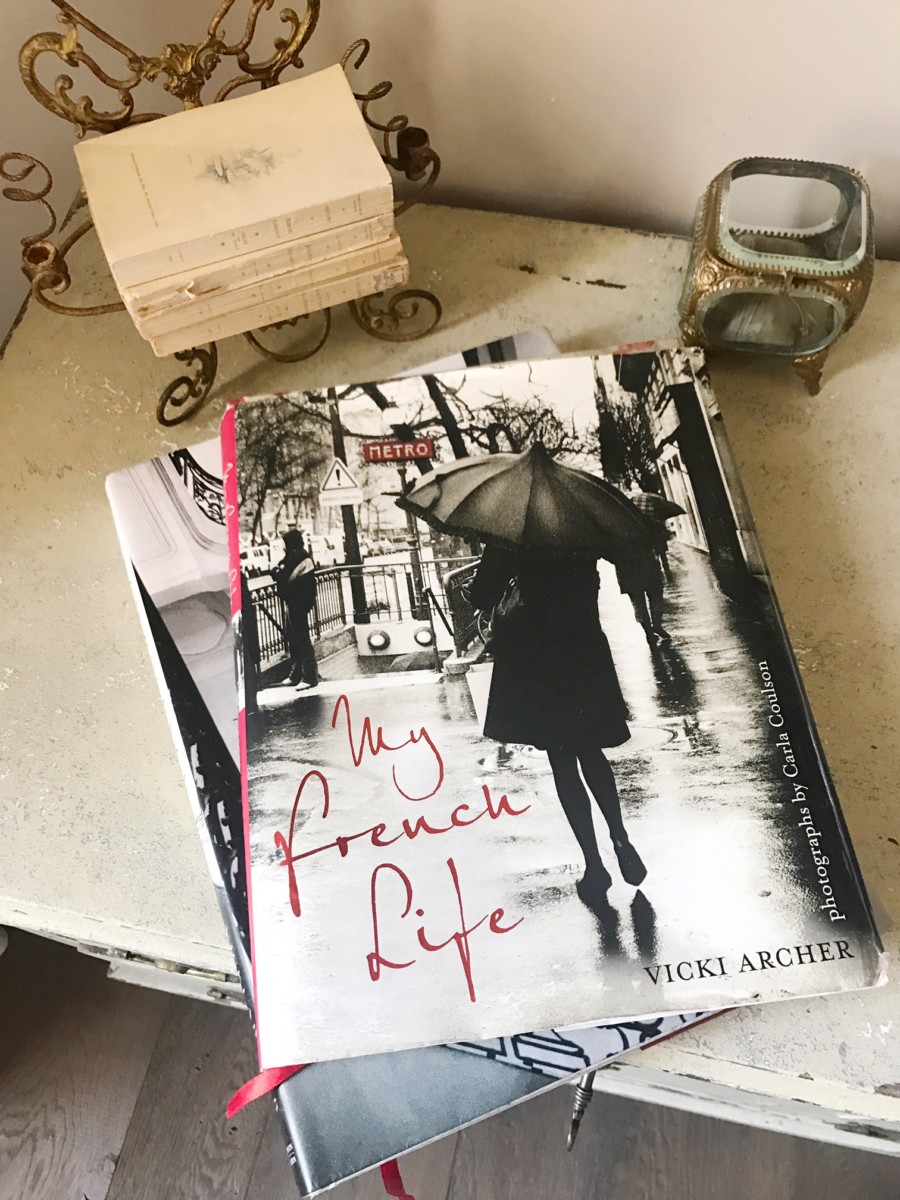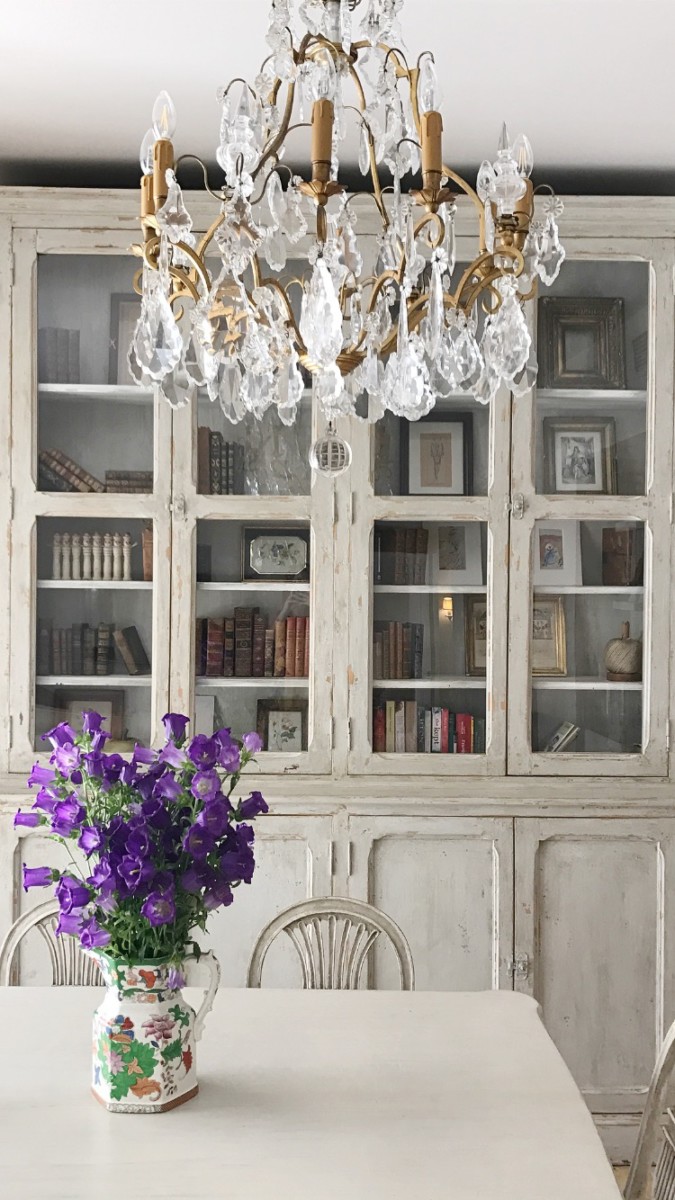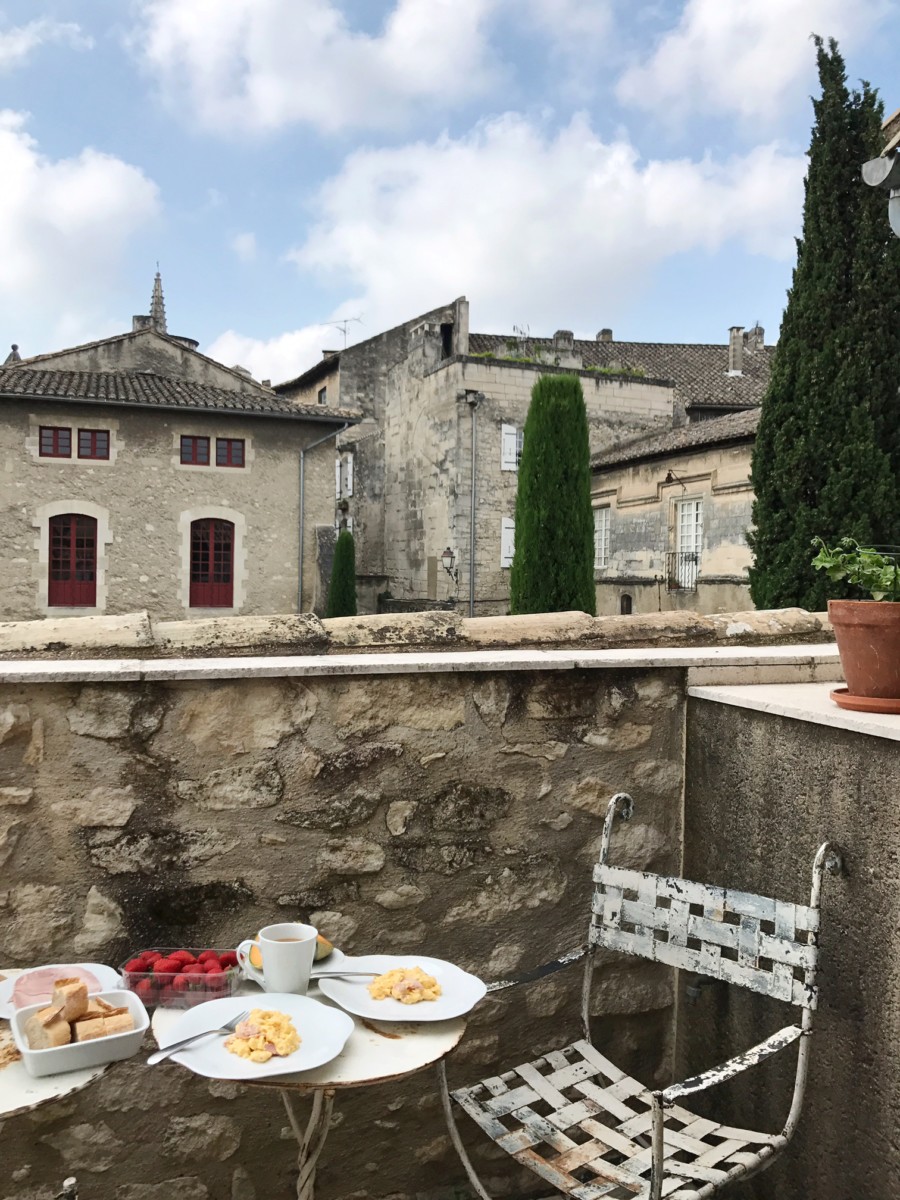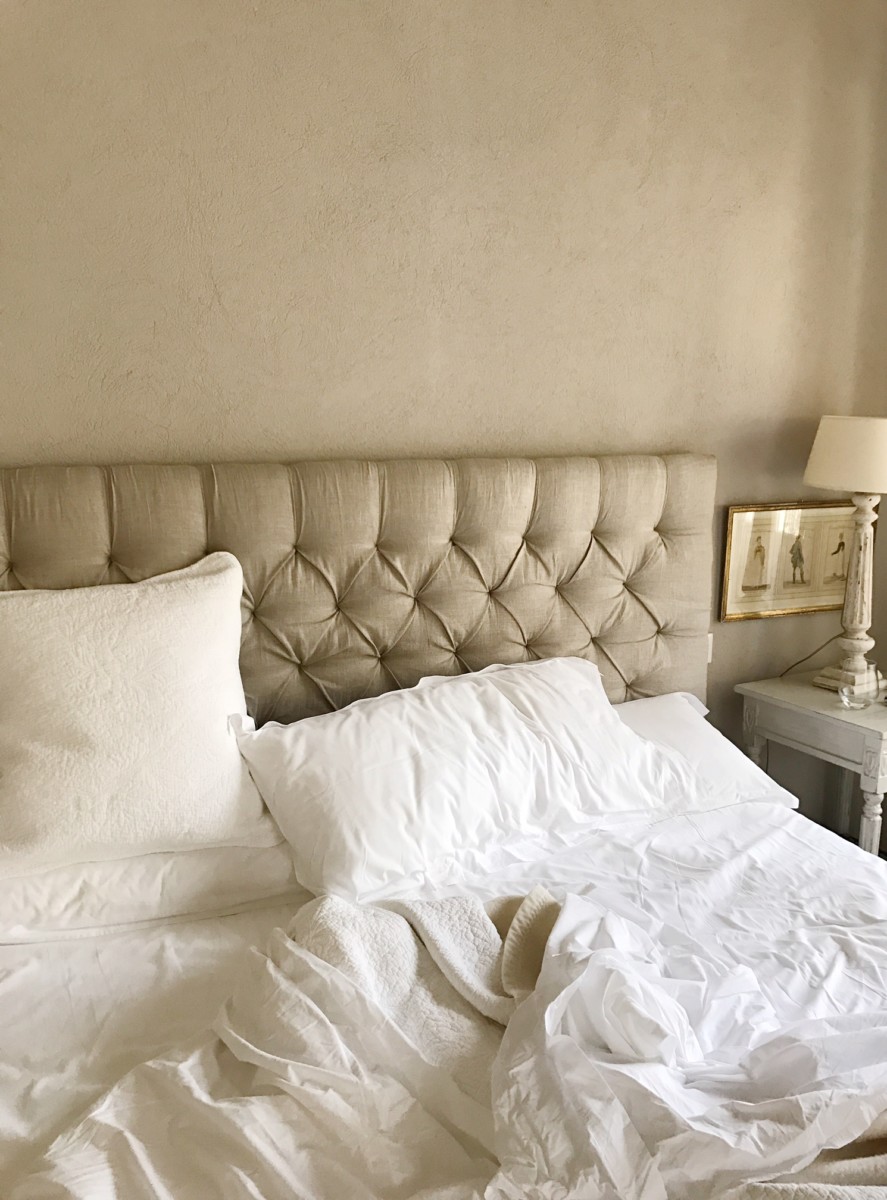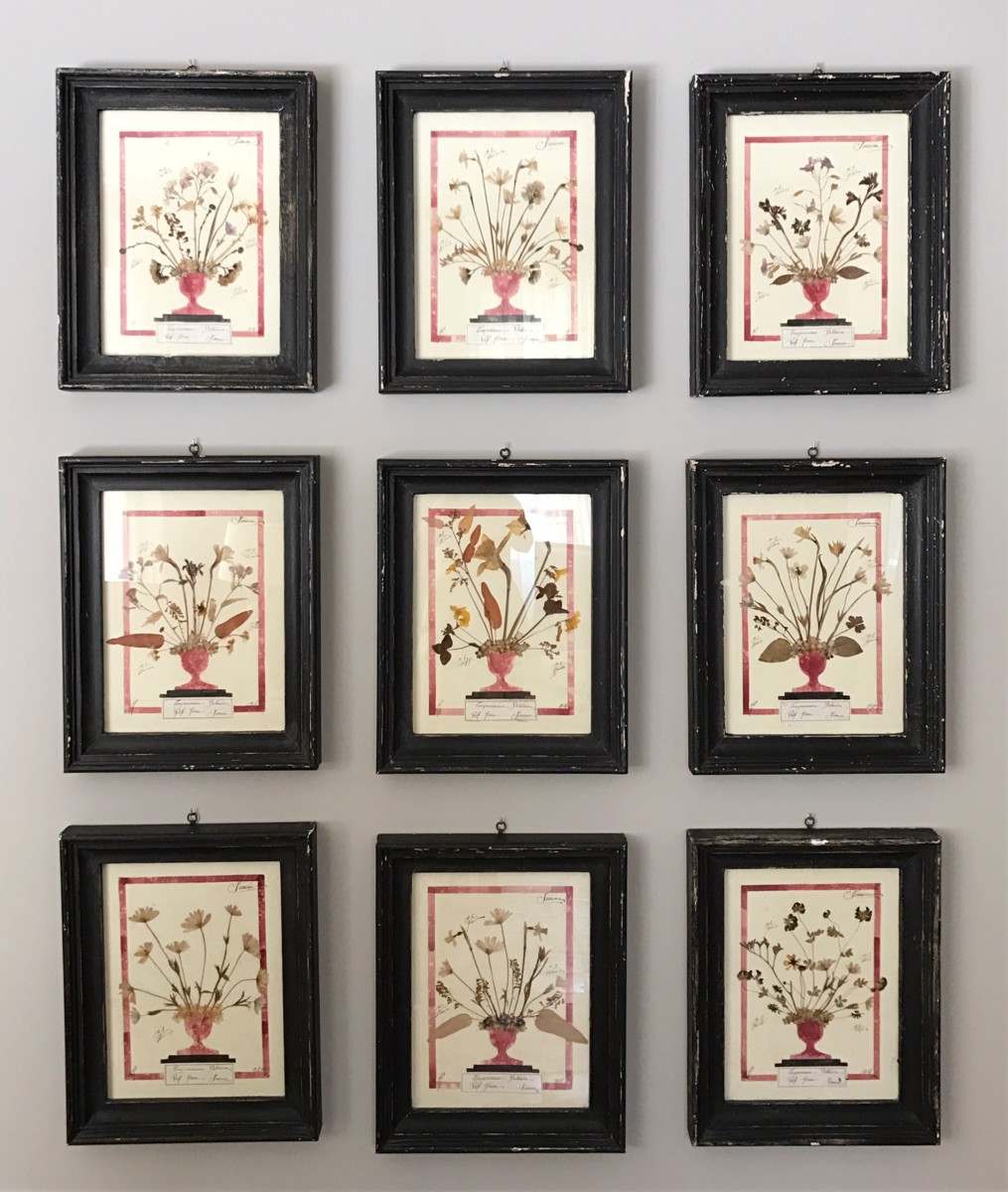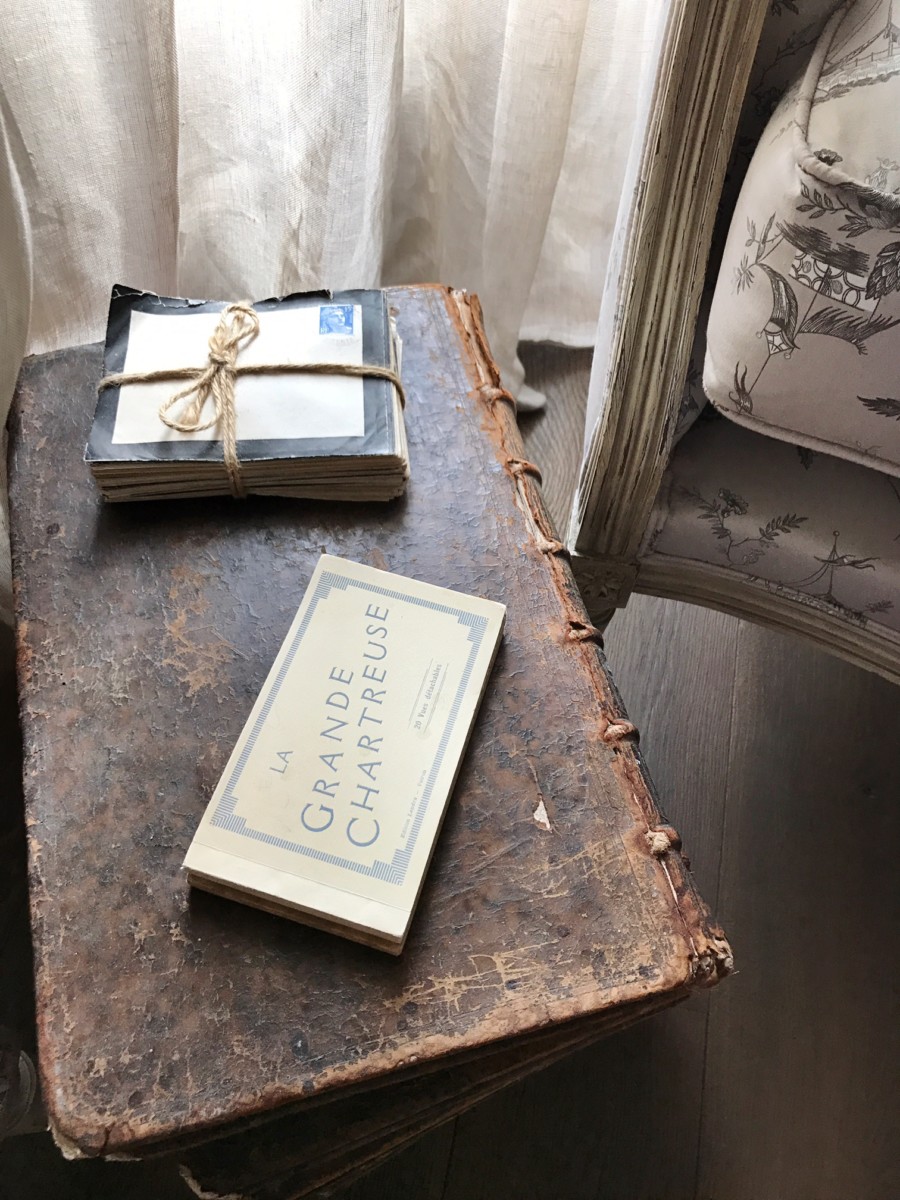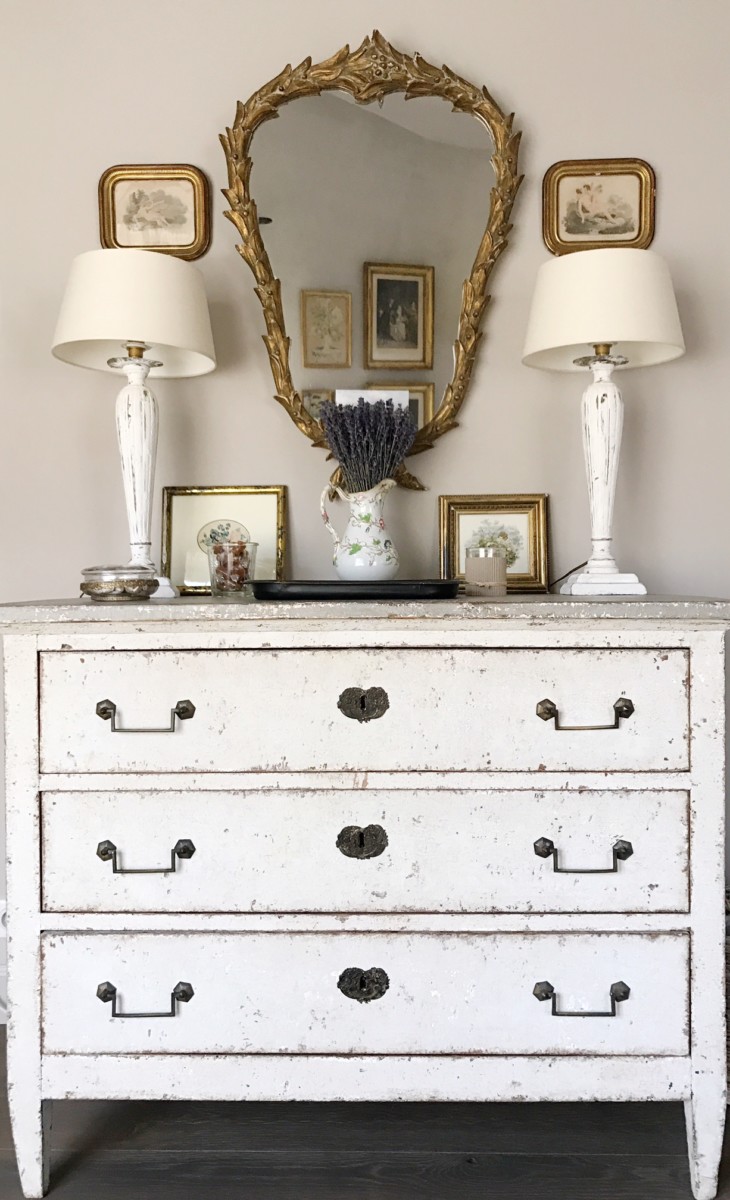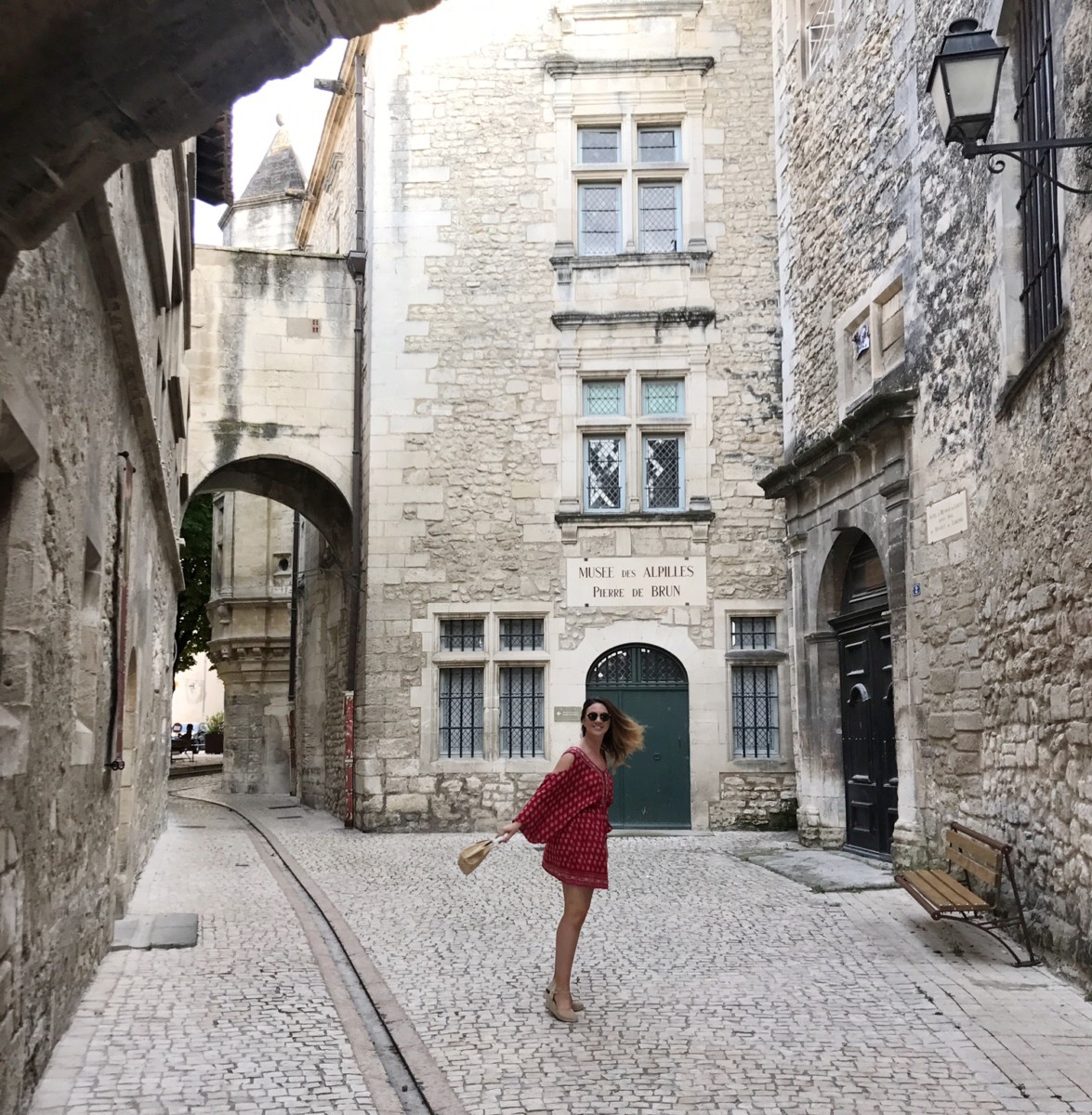 Saint Rémy is probably one of the most well-known towns in Provence and compared to some of the smaller villages around the region, there really is so much going on. You can easily spend a long weekend here exploring, eating and snapping away so here's some tips on what I'd recommend to do and see:
EAT AND DRINK
The little square right next to Le Petit Bijou – Place Favier – is your quintessential 'French' square where the locals congregate for a glass of wine or a plate of food and sit talking and drinking long into the afternoon/night. Grab a plate of pasta at All Osteria or an aperitif at Le Jardin des Pin-Up or have a crepe for lunch at Creperie Lou Planet.
Visit the stunning Chateau Des Alpilles.  It's about a 20 min drive from town but once you turn down the breathtaking driveway, you'll see why it's worth it. A spot for a special dinner or lunch and try and request a table outside the front of the chateau.
Stop off for a glass of rosé and a delicious cheeseboard and charcuterie at Cave aux Fromage where owner Monique will choose five cheeses for you that she's made recently – oh and try the truffle camembert it's insane!
For a casual dinner with a good atmosphere, try Gus's restaurant or L'aile Cassoulet. Rocco Pizza Bistro do a great italian option or Bistrot De Marie is a favourite, serving up local French dishes in a quirky setting that looks like a vintage shop – lots of great outdoor seating and fairy lights in the summer months too. Service can be a bit slow but that doesn't matter, who's in a rush when you're in Provence?!
Hotel De Tourrel is great for a wine tasting and has a lovely rooftop too for drinks. I haven't eaten food there but am told it's delicious (although on the pricier end of places in town so one for a special occasion).
Le Divin and Le Lezard are our favourite for drinks and cocktails – the two bars are next door to each other on Boulevard Gambetta so you can easily hop between the two! Both have a very vintage, retro vibe and Le Divin has live music on a number of weekday evenings so it's a real popular little spot.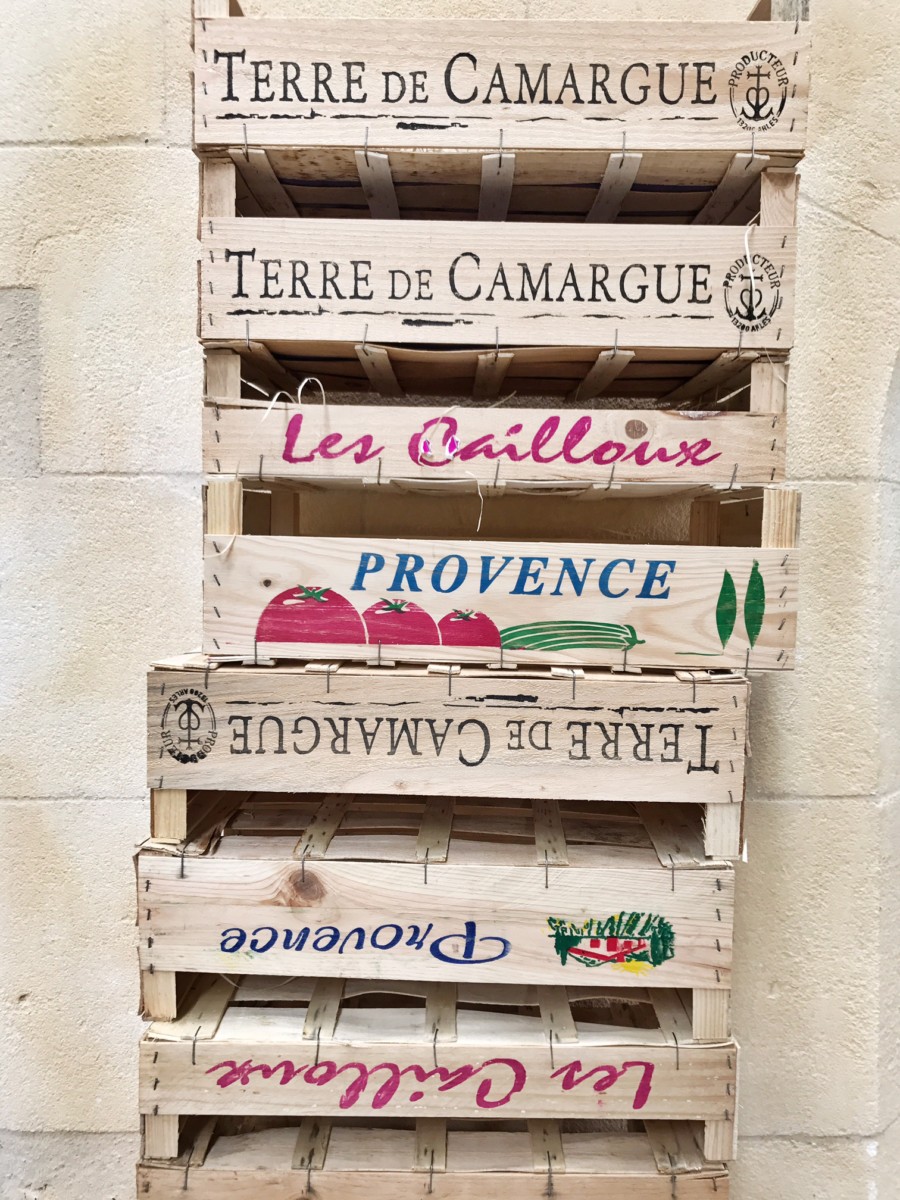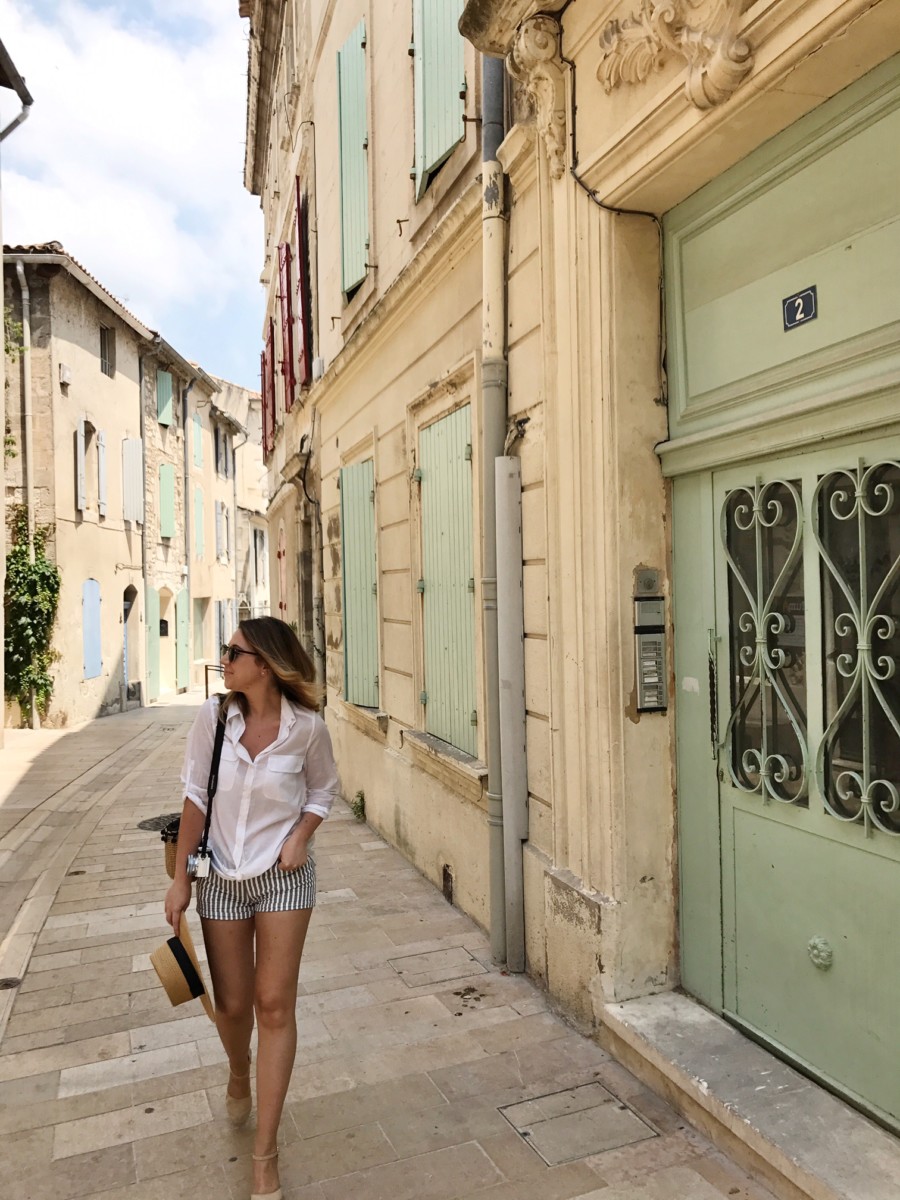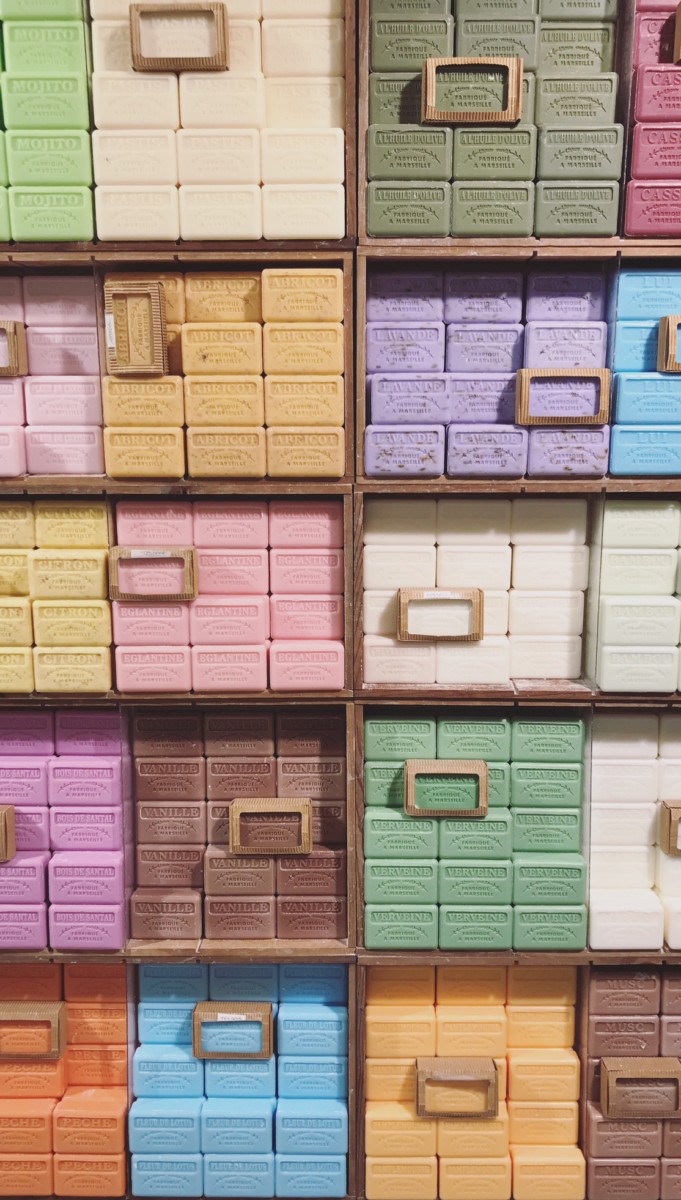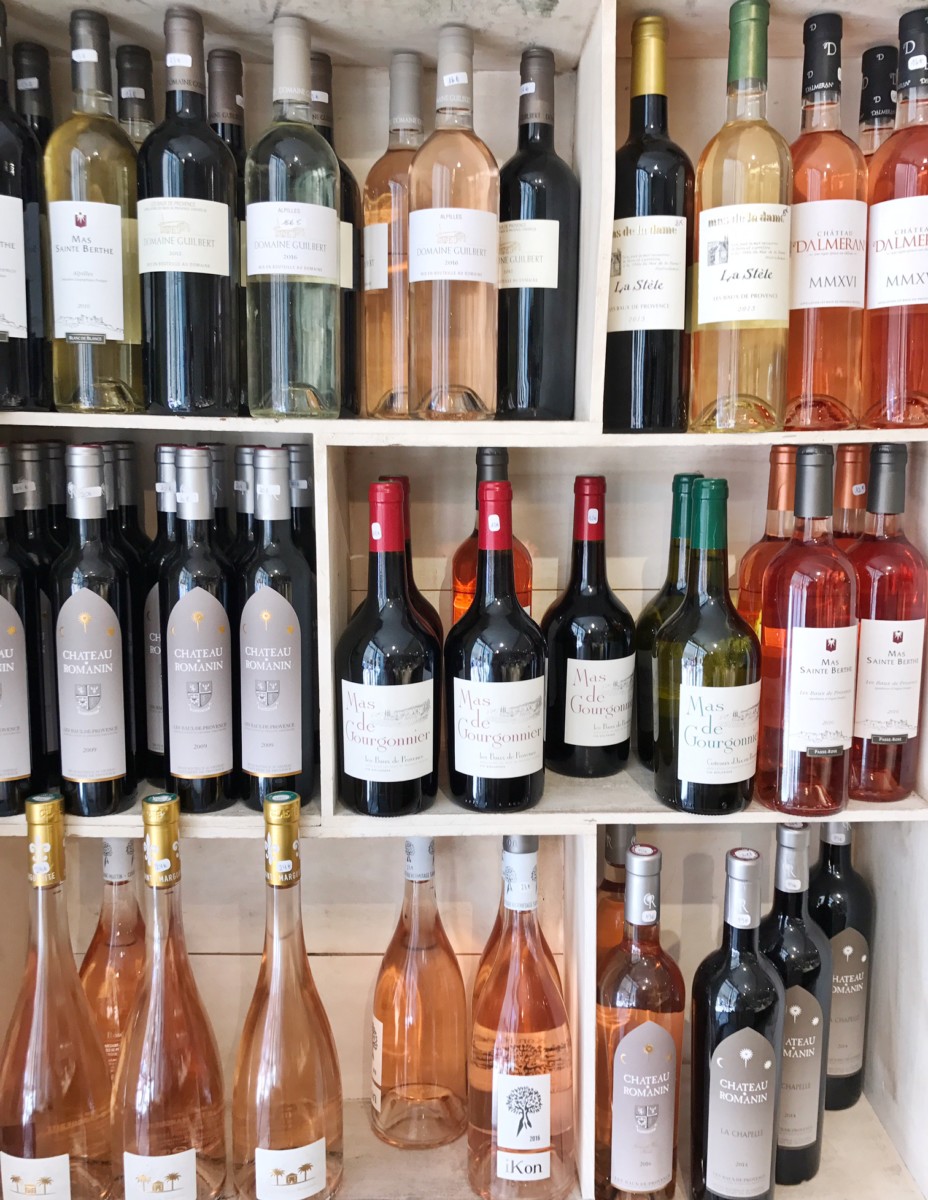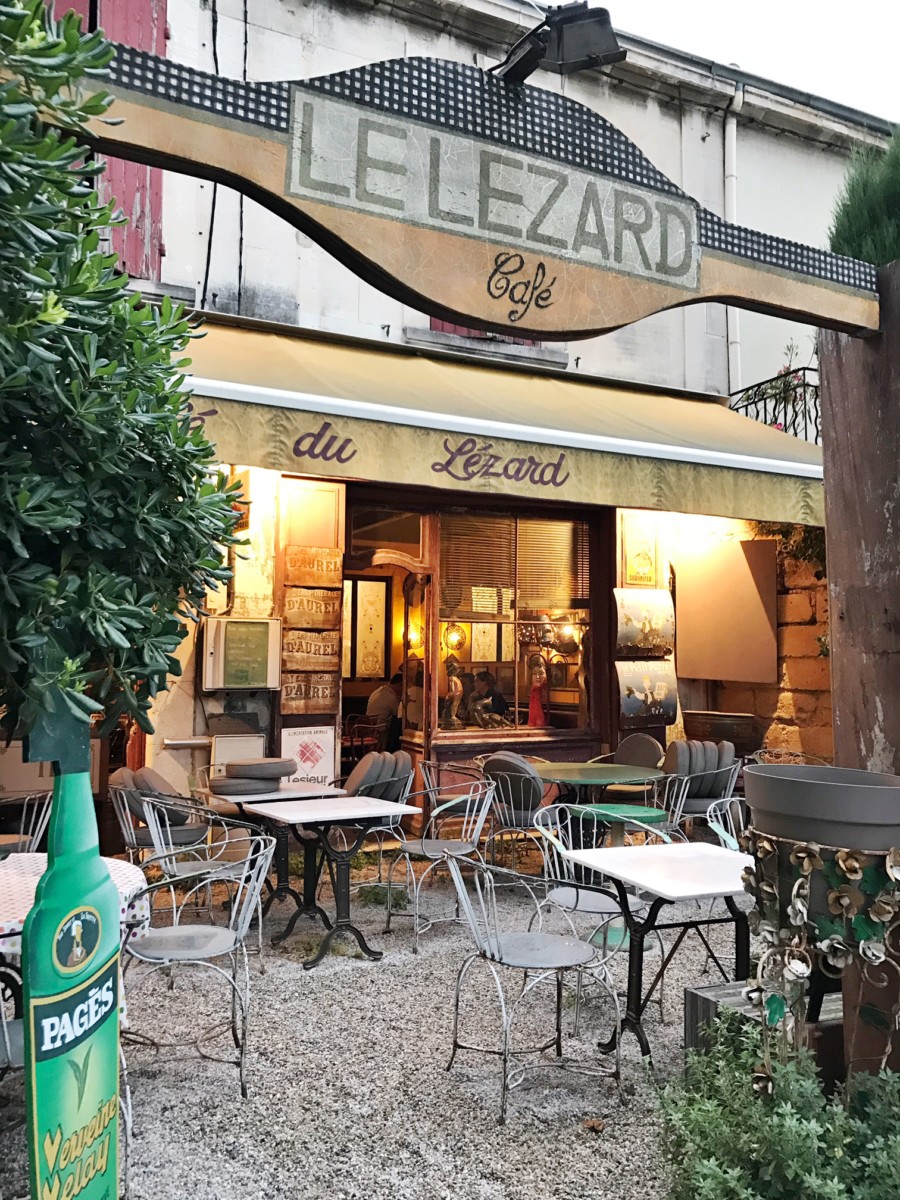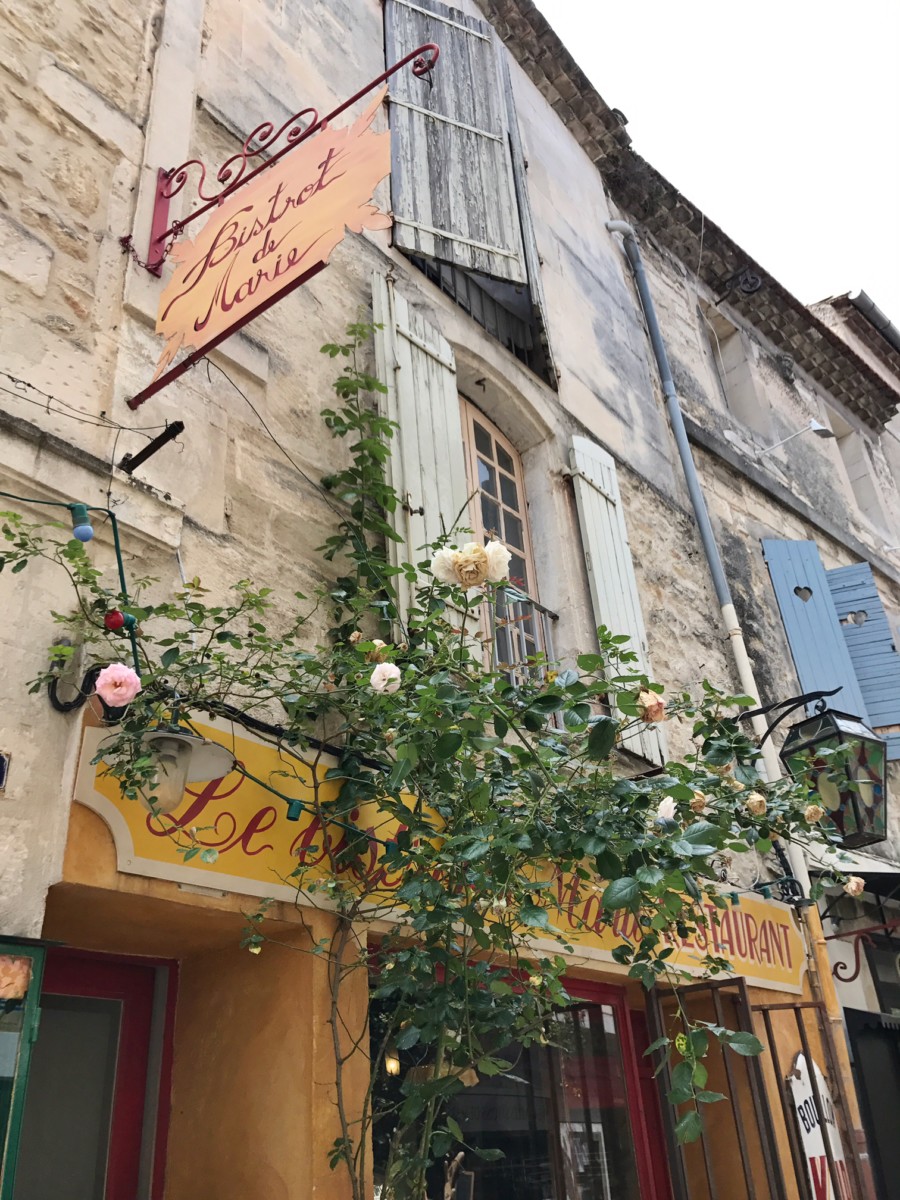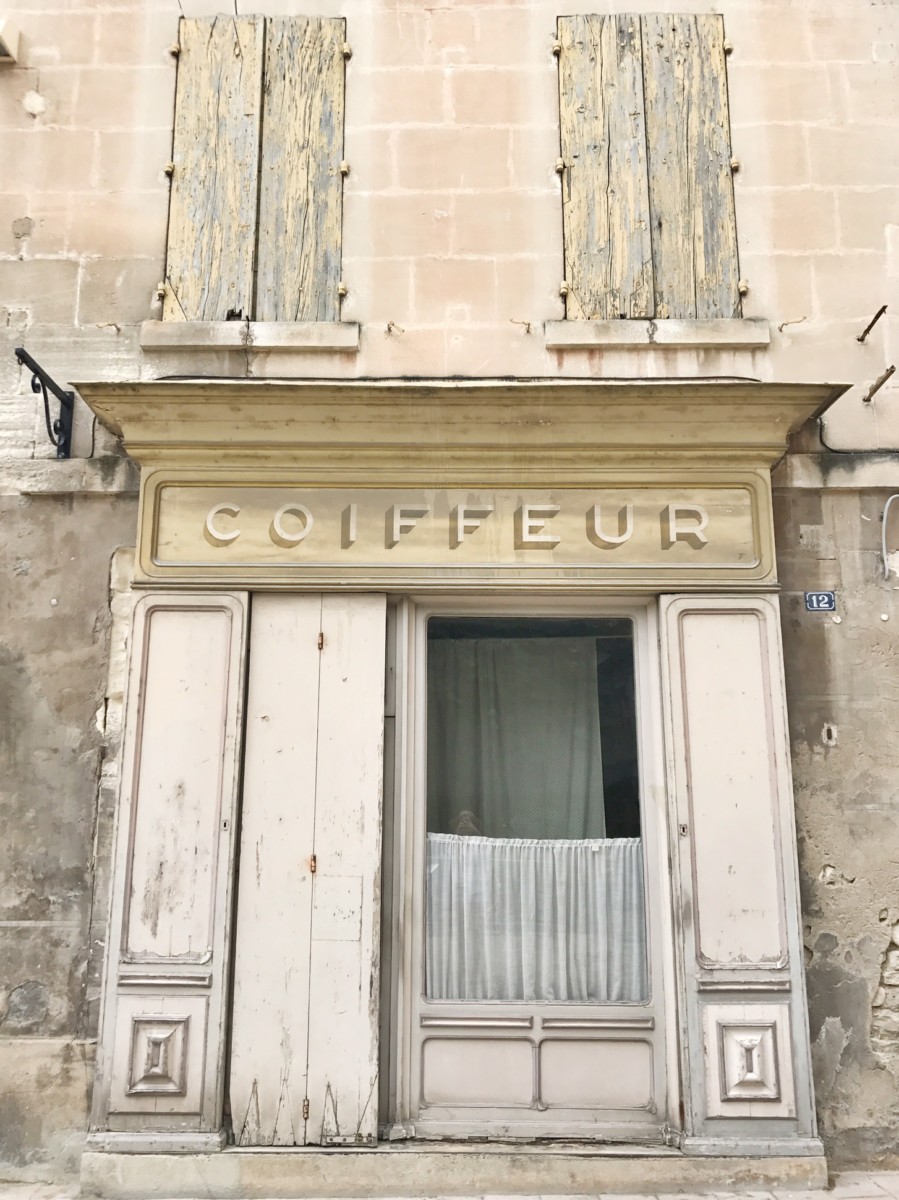 SHOP 
Cecilo does great Provençal wicker and straw baskets – perfect for picking up and then using for a shopping trip around the town.
NM Déco (9 Rue Hoche) is a dream – stocked with stunning clothing, homewear, glass wear and ceramics; a must stop off. Mas Des Anges (3 Rue Lafayette) is also great for homewear (wonderful linens and throws as well as lovely candles) and the Dipqtue boutique in town is also worth a visit if you're into your candles or fragrances. Les Comptoirs des Alpilles does brilliant bedding and ceramics and is on the main square, Place Jules Pellissier, where the market takes place on a Wednesday.
In terms of boutiques for clothing and accessories, my two favourite are Maison Marguerite B (9 Rue Carnot) and Libellule (10 Rue Jaume Roux) – both stocking beautiful bags, stationary and much more. Baby Doll (terrible name but a great store!) is a must for stunning jewellery made by independent designers and it also stocks a rather impressive selection of adorable bags.
Terre A Provence (1 Rue Lafayette) is the dream for ceramics and pottery and I'm already planning a visit back to stock up for our kitchen here in London! For all your soap and lavender needs stop off at Le Maison de Savon de Marseille (3 Rue Jaume Roux) – I can't get enough of the pastel pink 'ELLE' soap, it smells divine.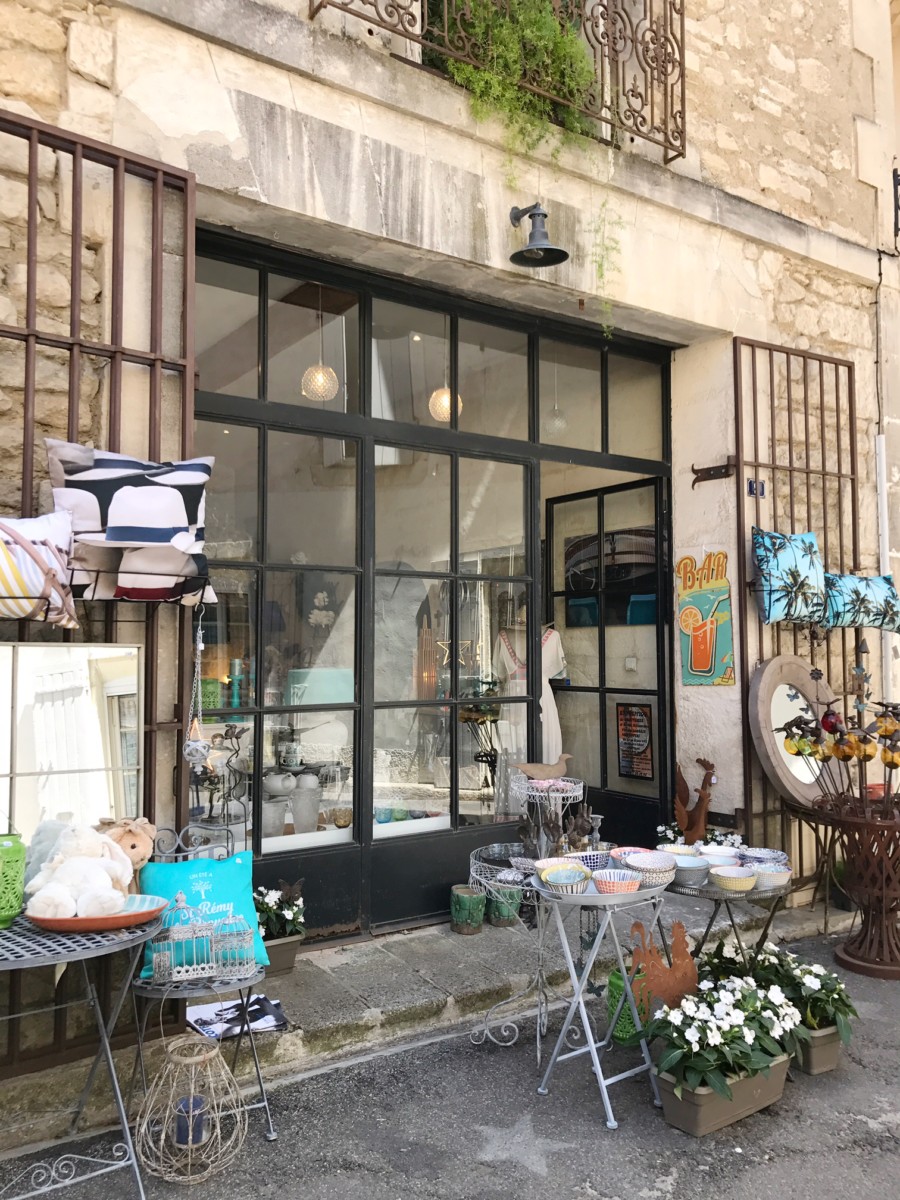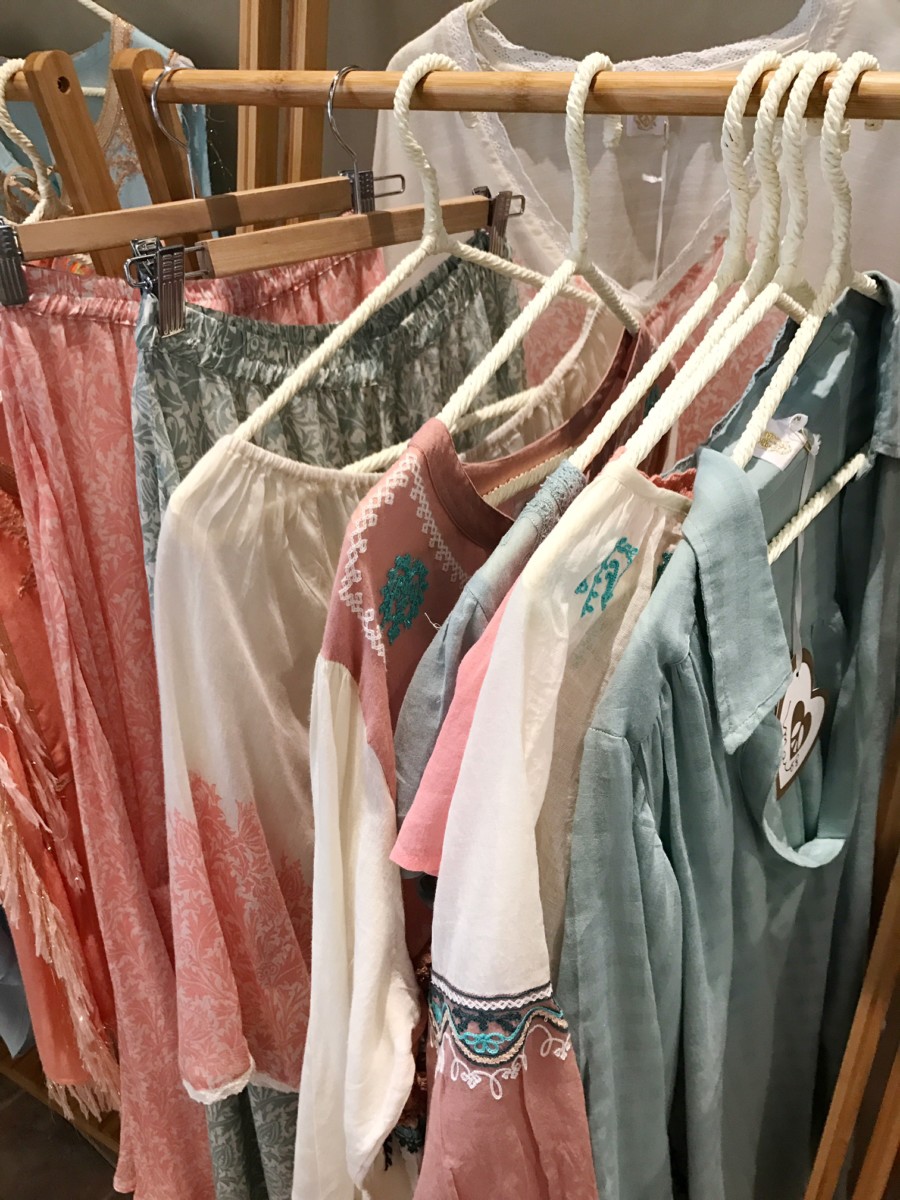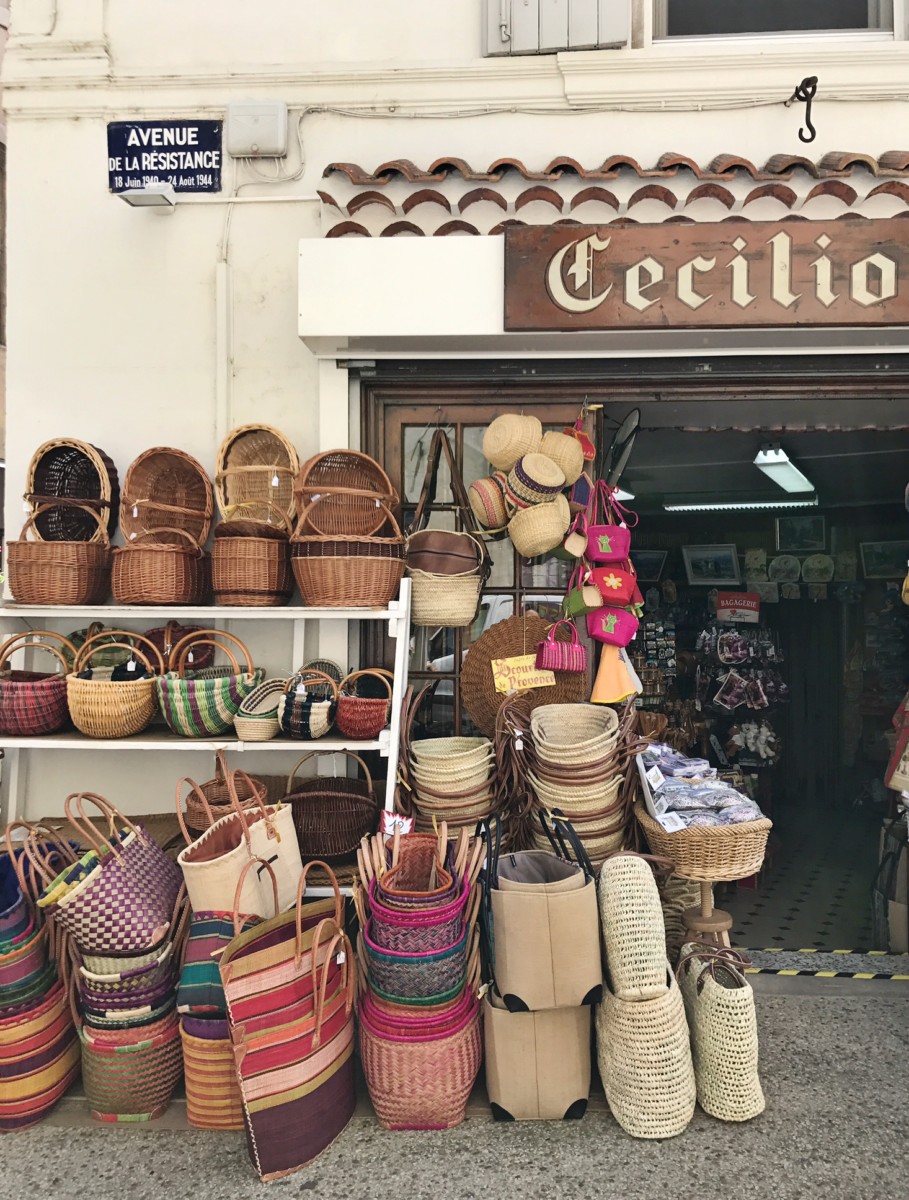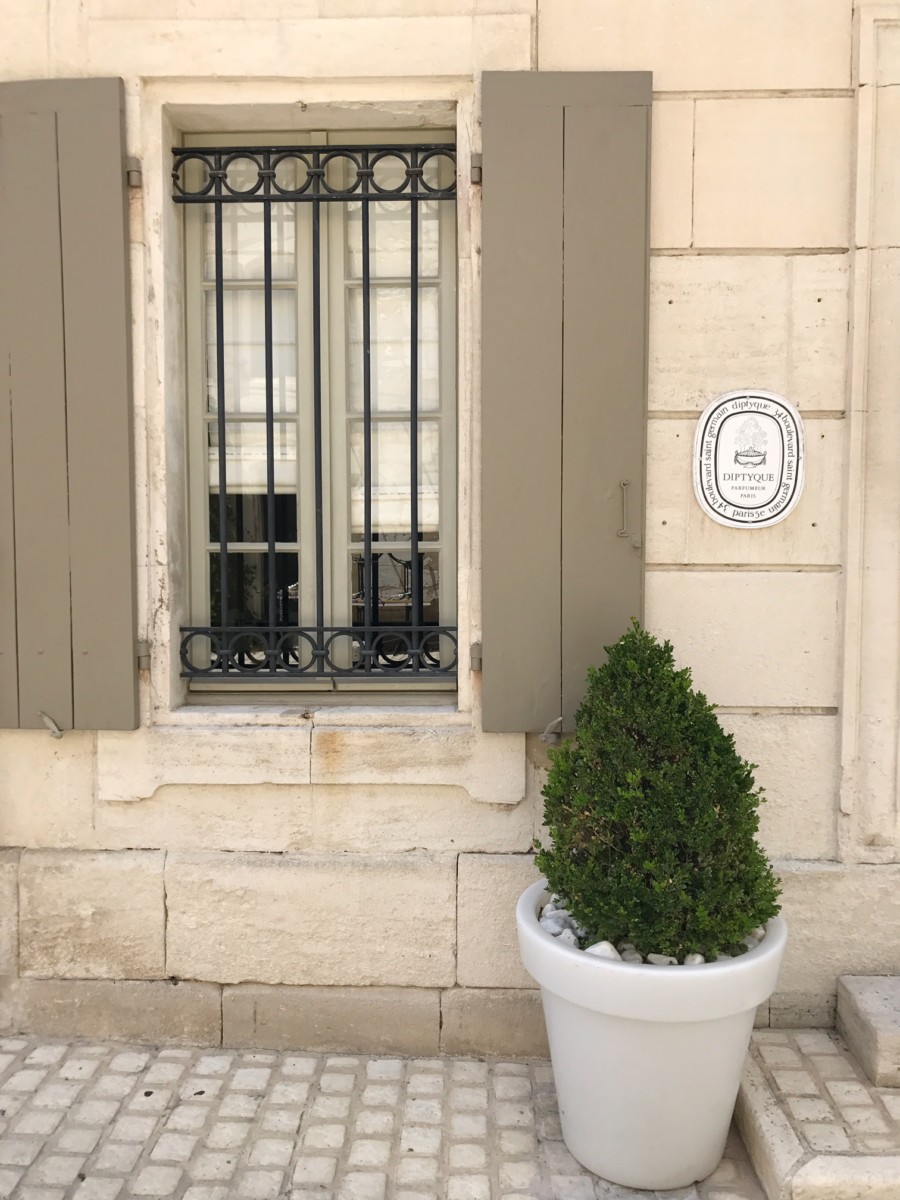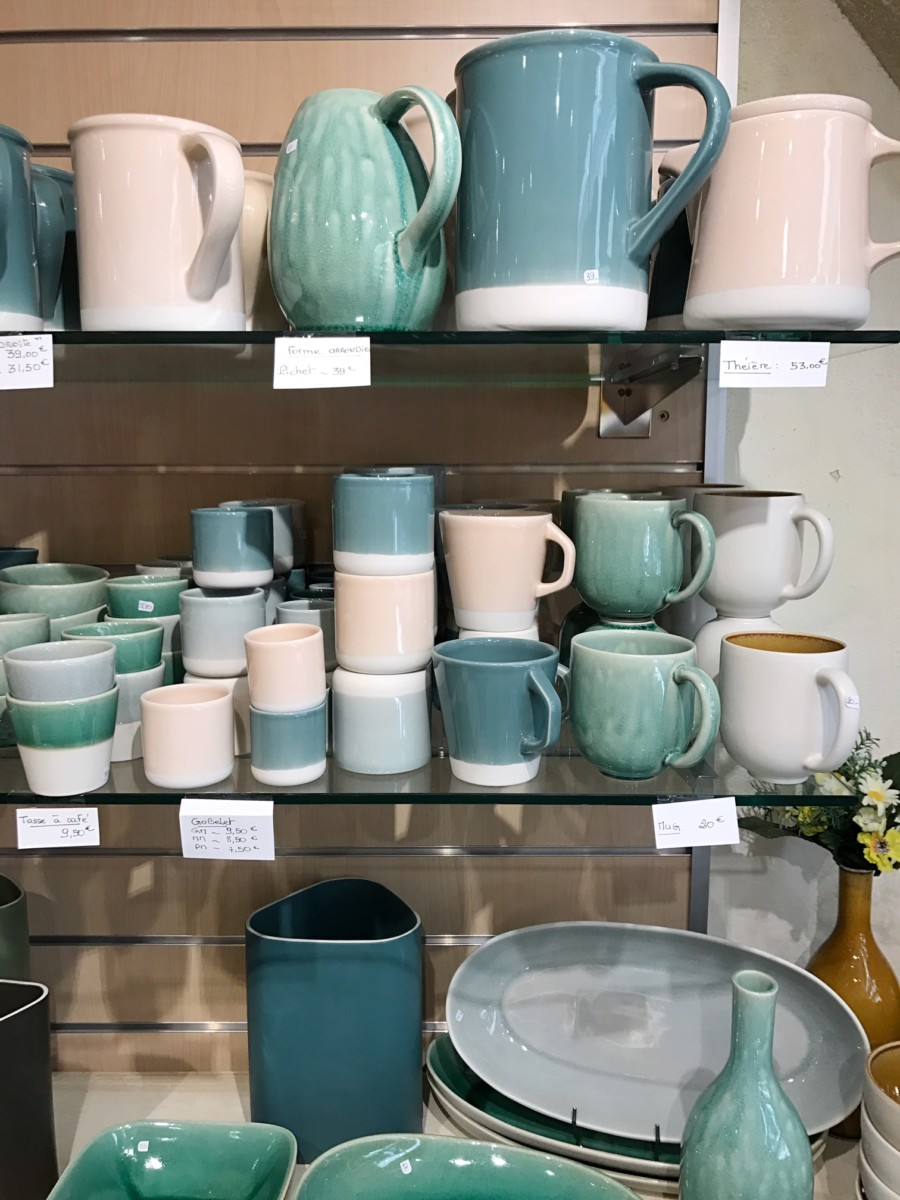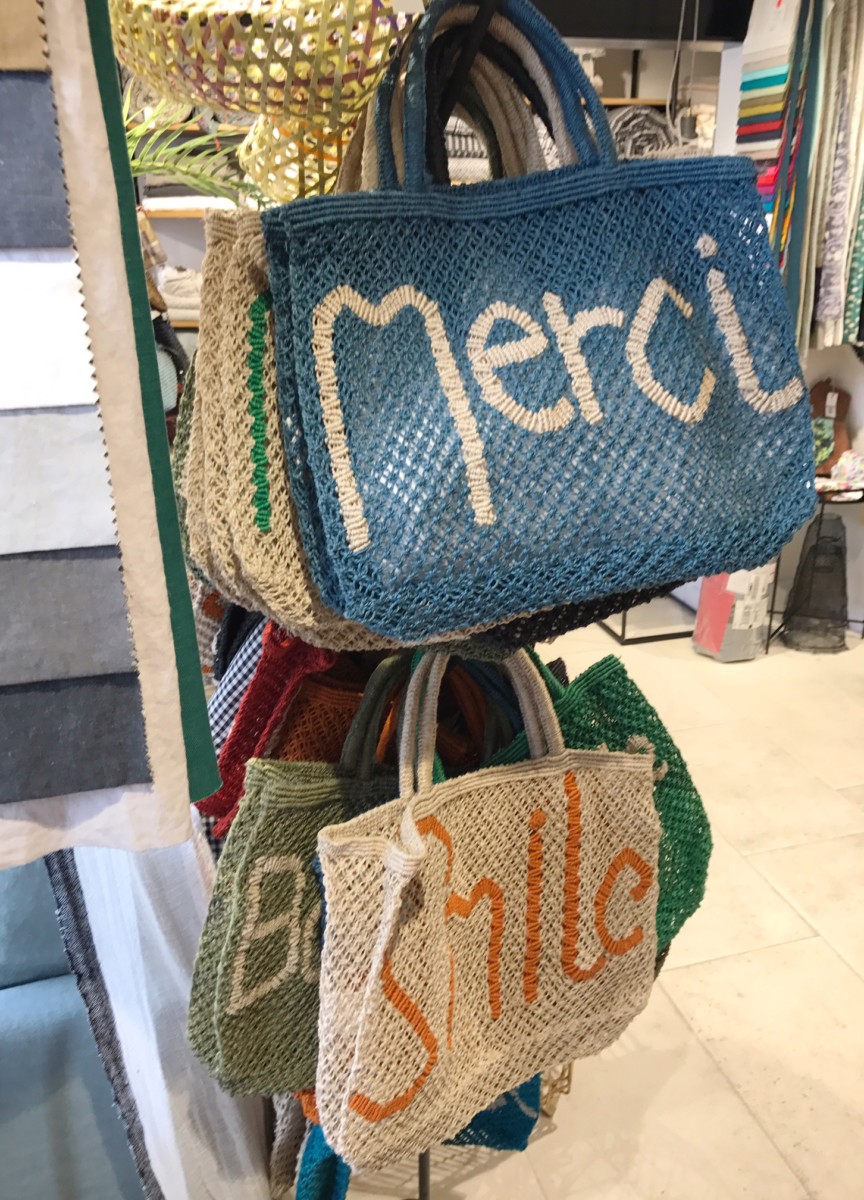 DO
Visit the St-Paul-de-Mausole clinic, where Van Gogh was treated for mental illness. It is situated in a beautiful 11th century monastery, one kilometre south of town, and is where  Vincent van Gogh painted some of his greatest works such as The Starry Night, Irises, Wheat Field with Cypresses and The Siesta.
Try to plan your trip around a Wednesday, which is market day in St. Rémy. The markets are gloriously full and the town comes alive with all the visitors. We always go in early to buy the freshest olives, tapenades, flowers and bread.
I hope this has inspired you to visit one of my very favourite places in the world – more Provence travel tips coming later this week! Do pop me an email or leave me a message on social media if you have any other questions.
LMNH x