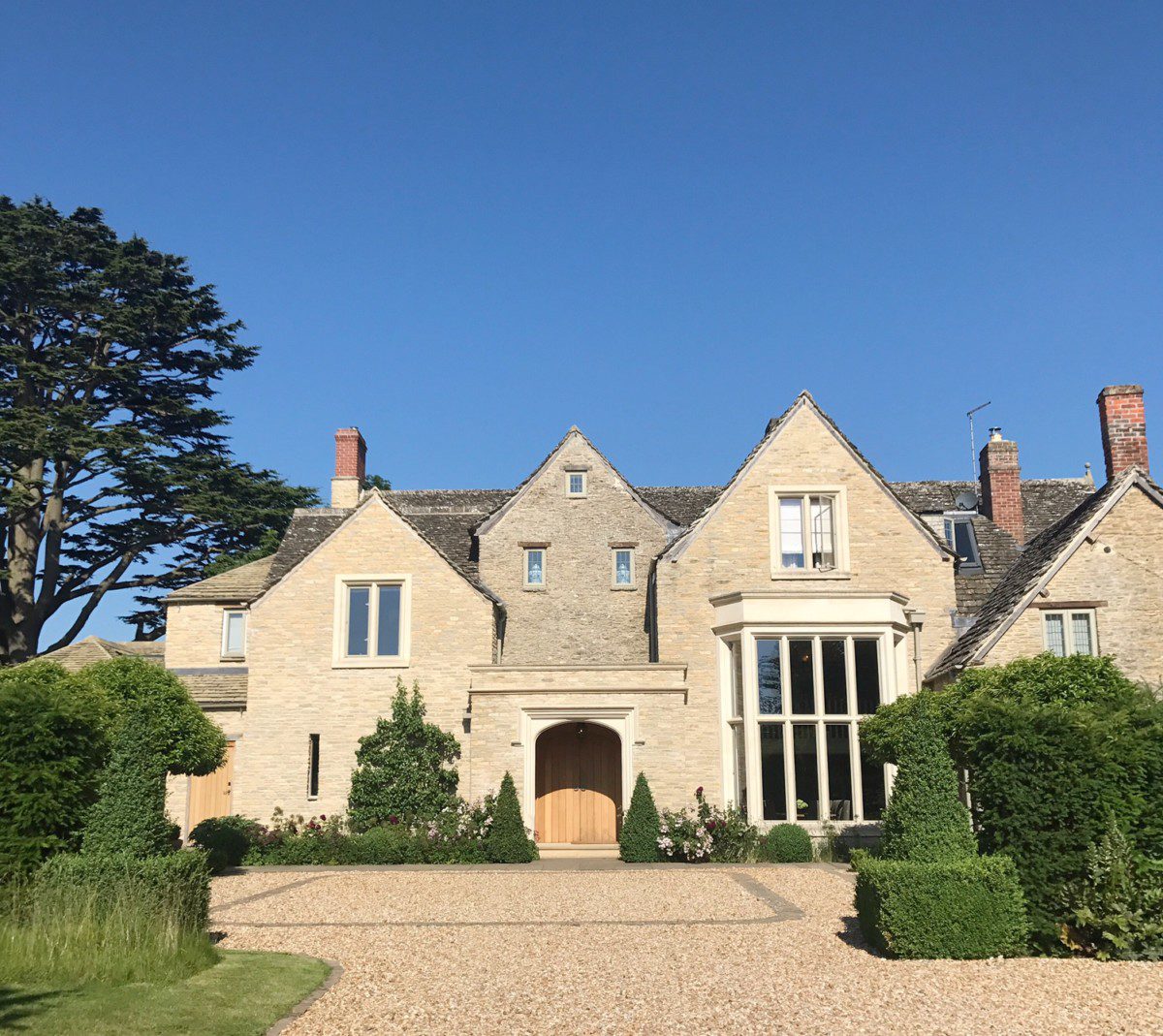 There's nothing better than a staycation sometimes right? And our island has oh-so-many incredible places to explore. My husband Dan and I hadn't been back to the Cotswolds for a while and so decided to celebrate in one of our favourite areas for his birthday in a little idyllic hideaway called THYME.
This boutique hotel has been lovingly restored from a working farm and is located in the tiny, sleepy, quintessential village of Southrop – home to only a sprinkling of gorgeous cottages and the village focal point, the ivy-covered The Swan Pub (oh and it's so pretty Kate Moss chose to get married here…!).
Thyme is a sprawling site that offers a choice of cottage and farmhouse hotel accommodation (some of which can be separately rented by groups) along with a cookery school and pub. We were shown to our gorgeous room named after herbs on the site – ours was 'Wild Thyme' – and quickly got ready for dinner and drinks. We enjoyed a cocktail at the 'baa' on site, which are carefully made with weekly specials on the menu using seasonal herbs, before heading off for a hearty steak dinner at the pub.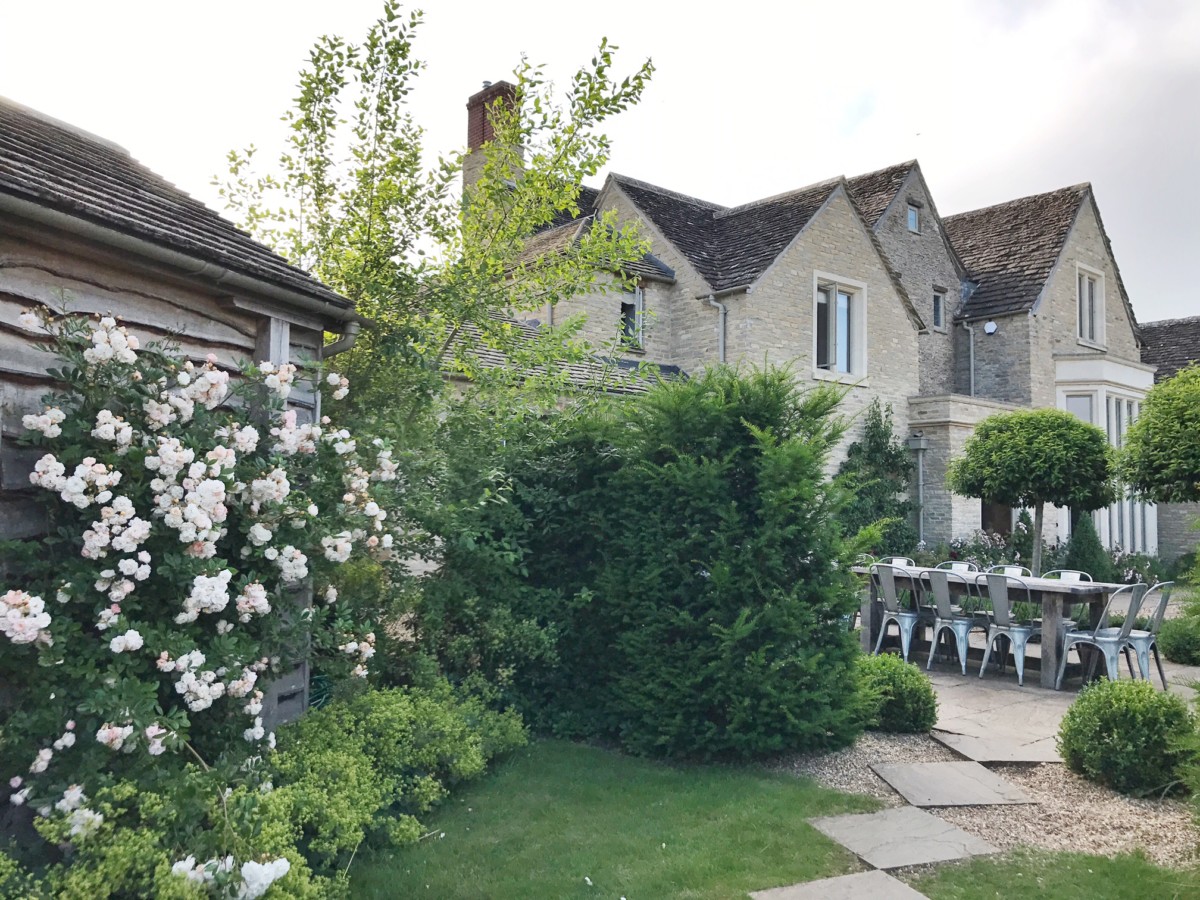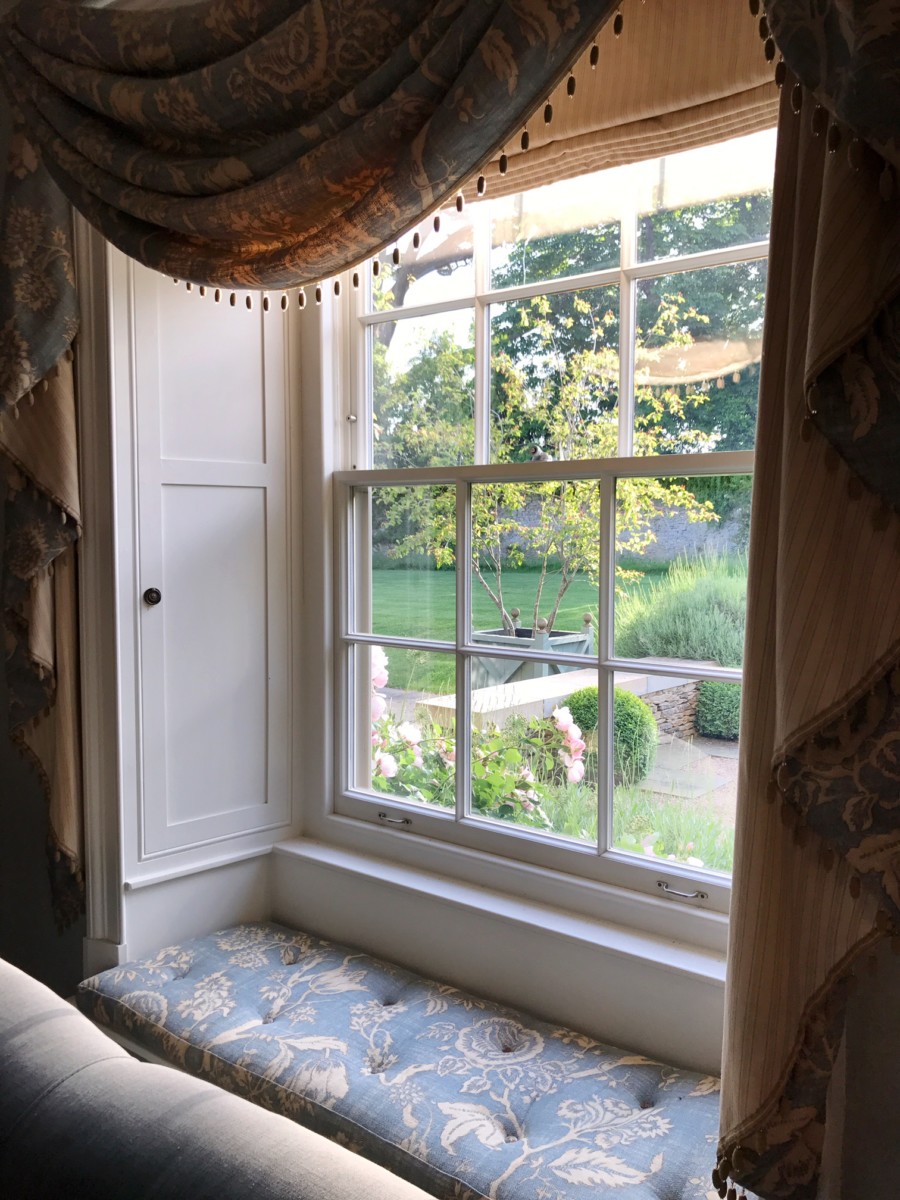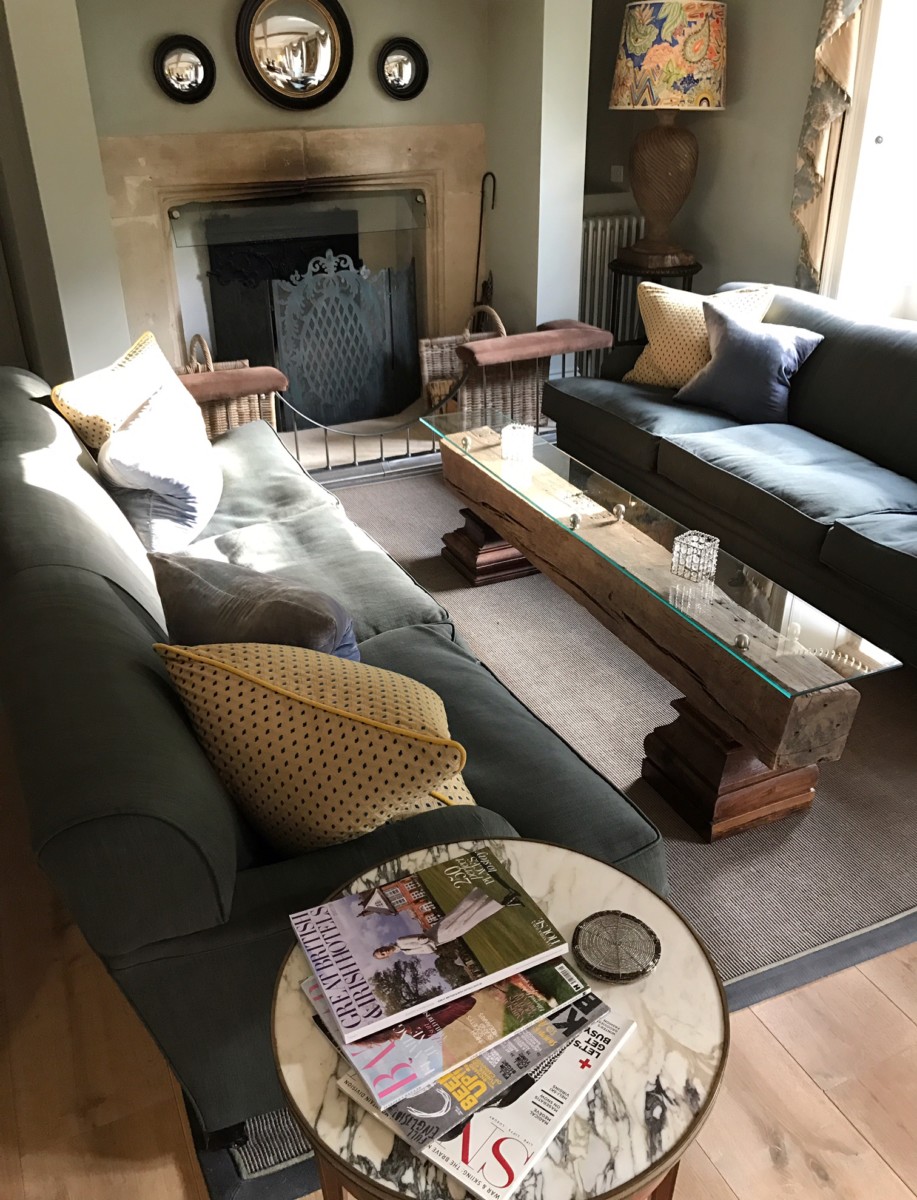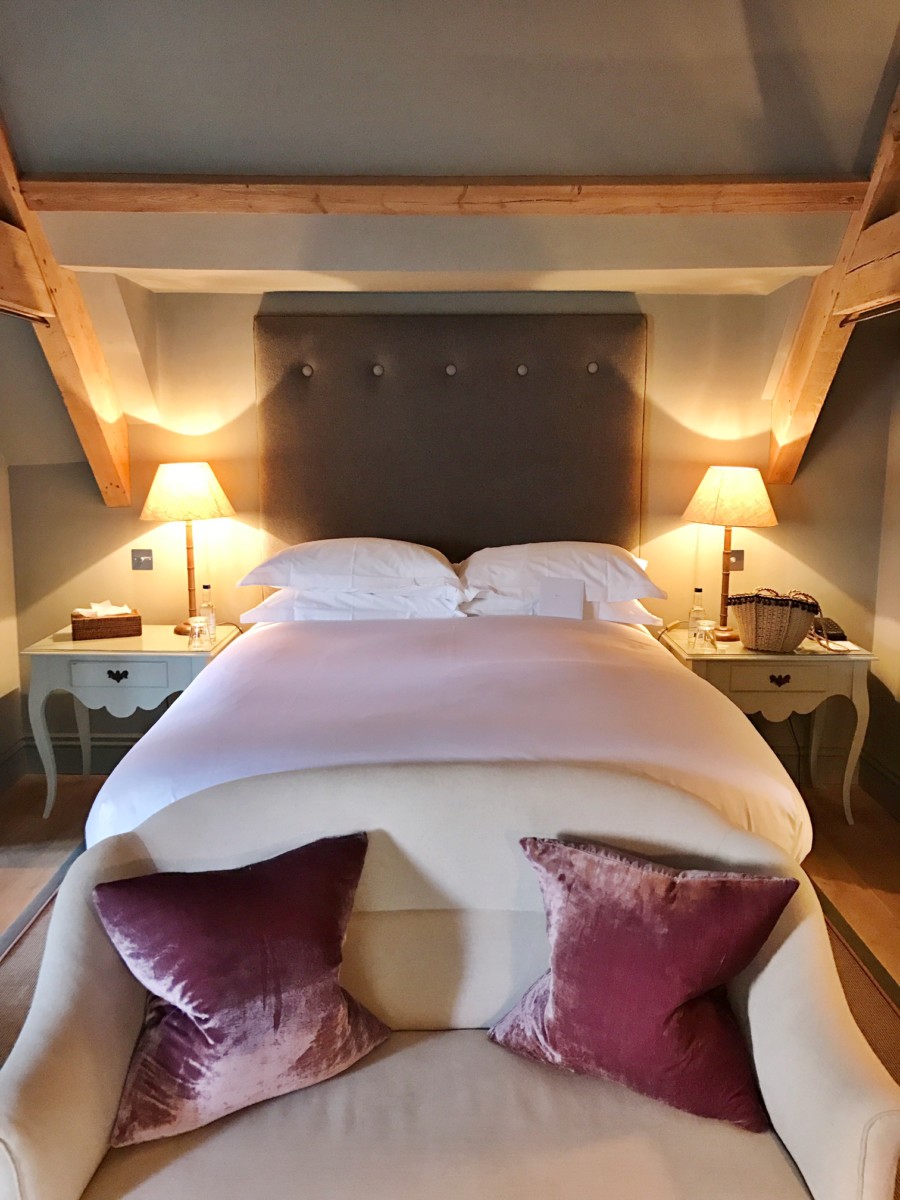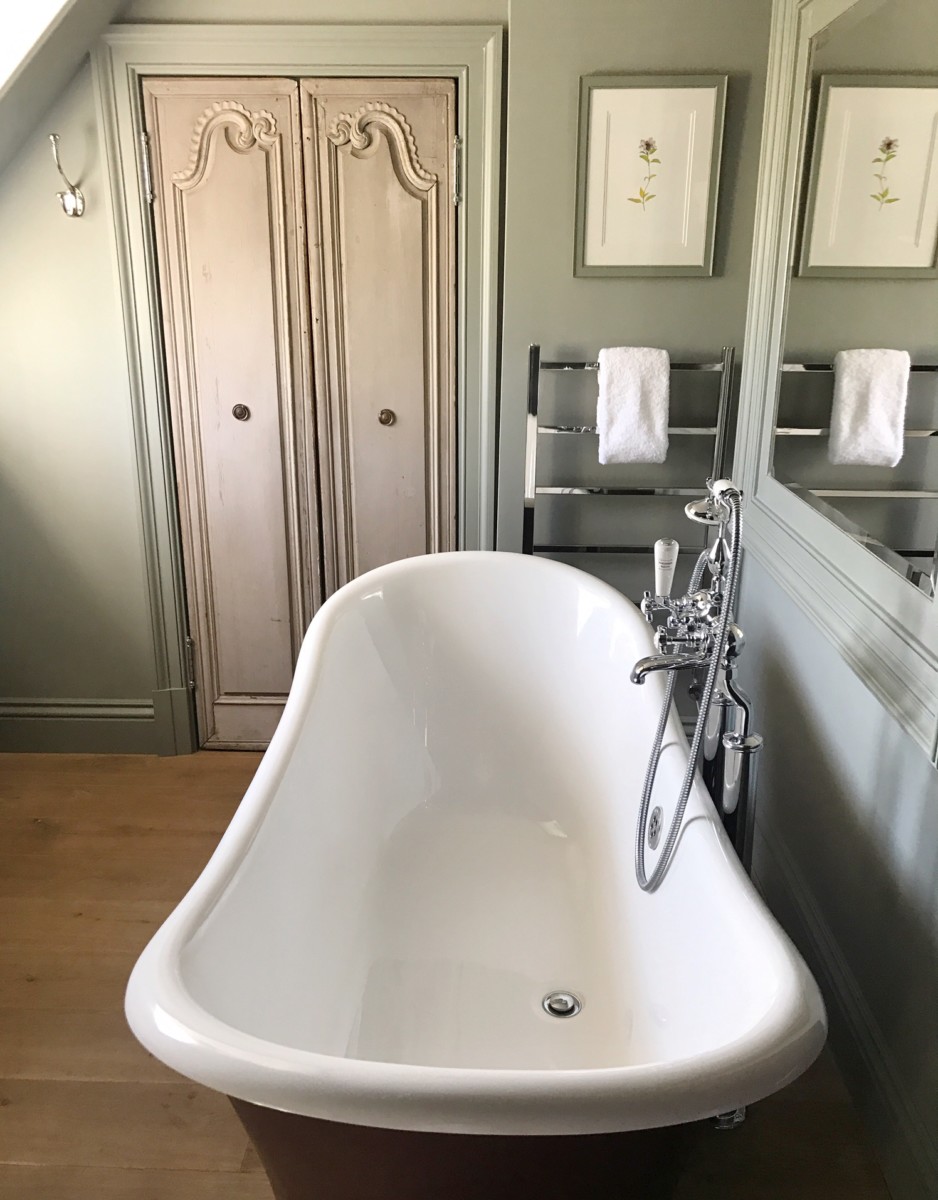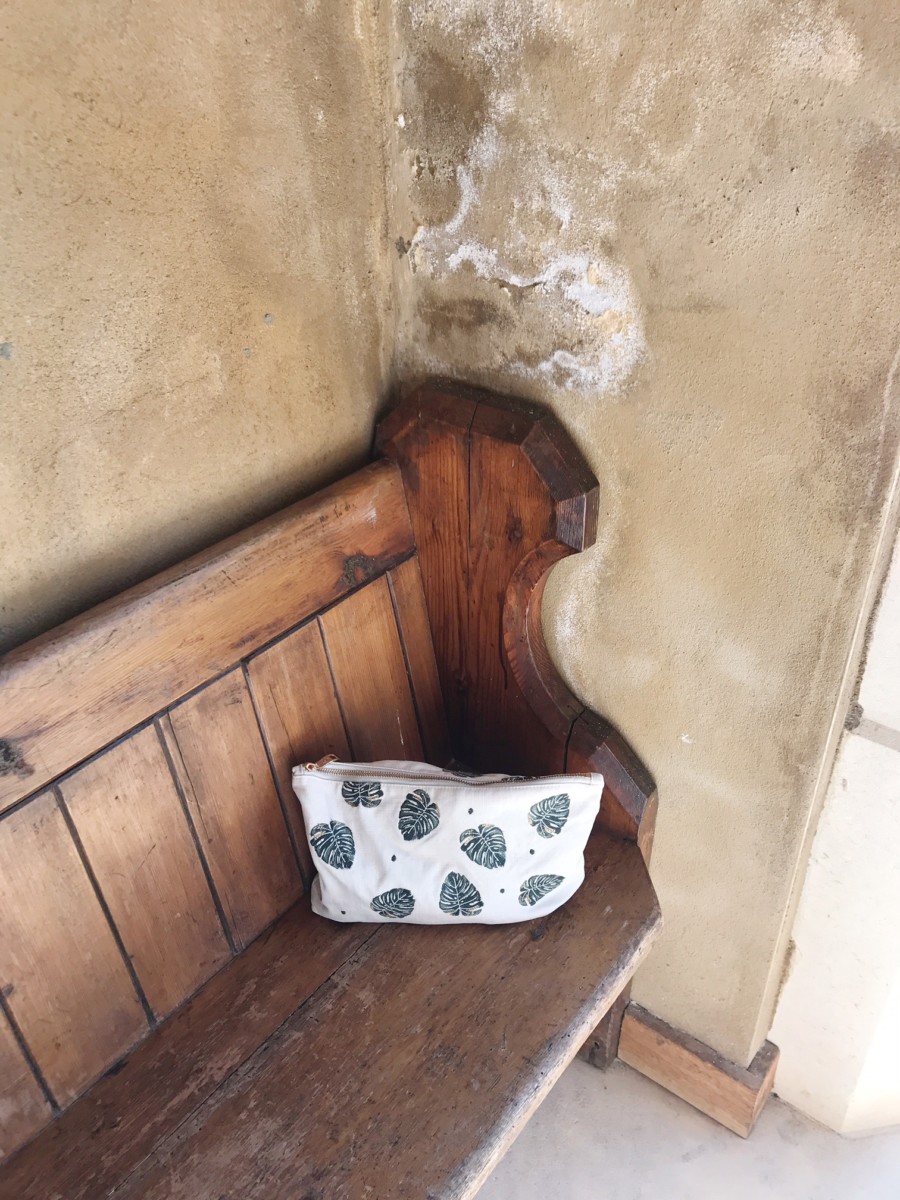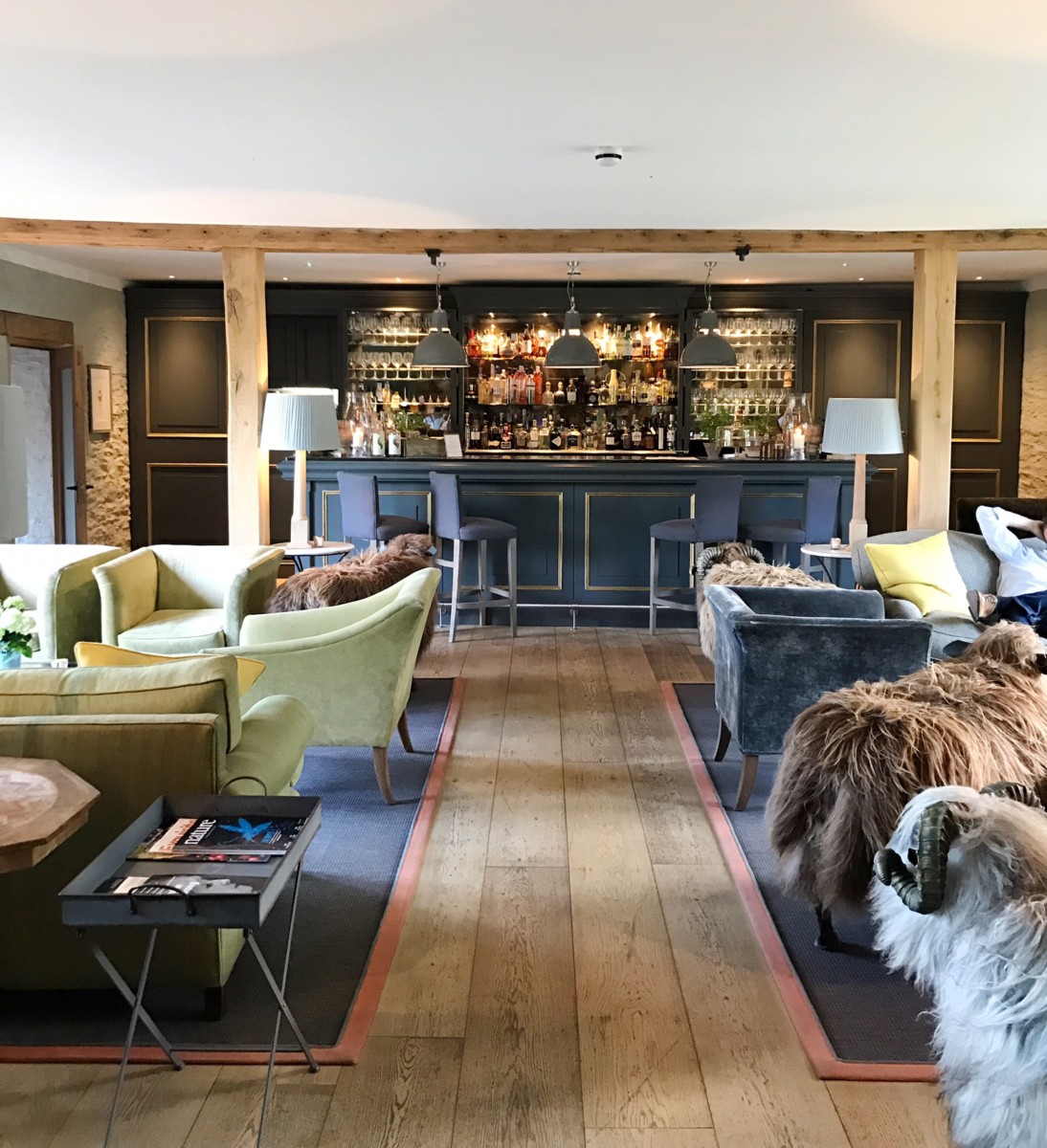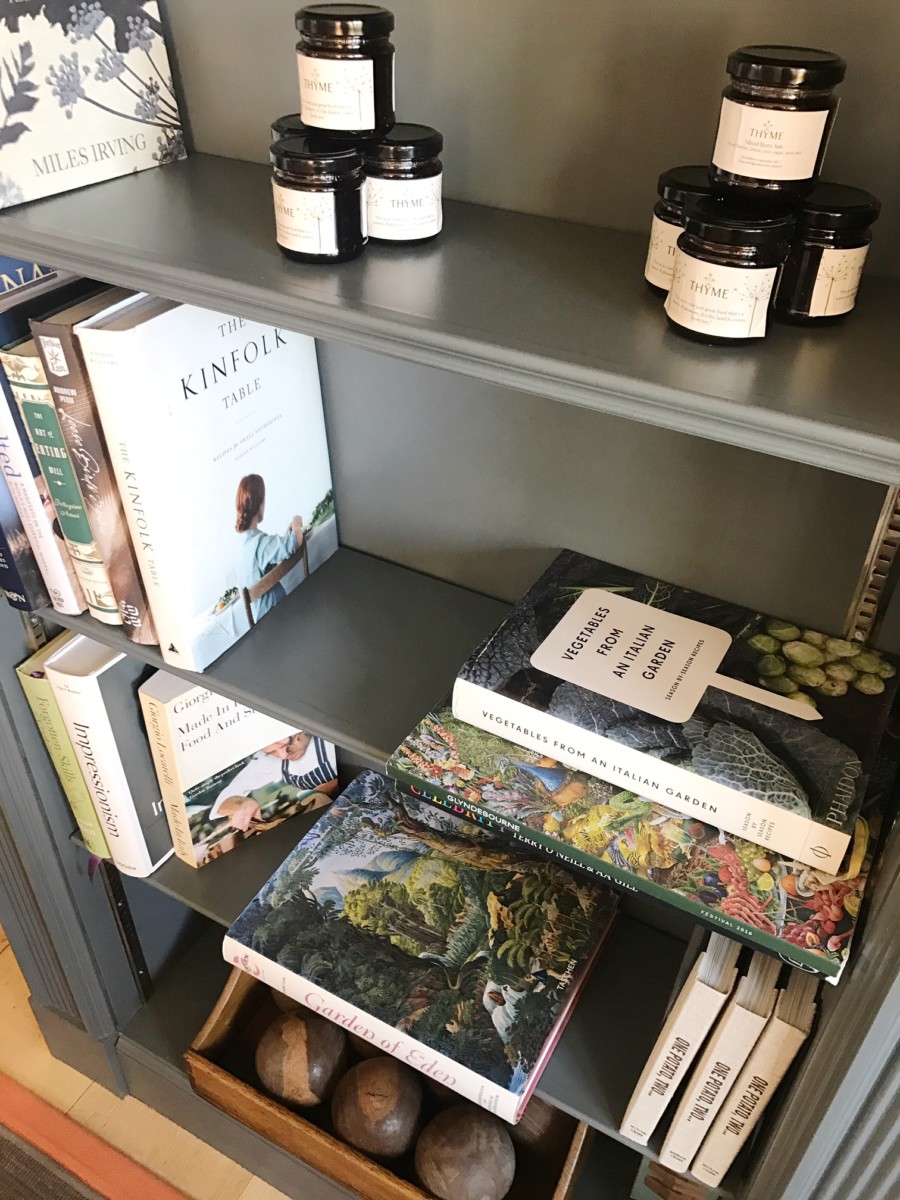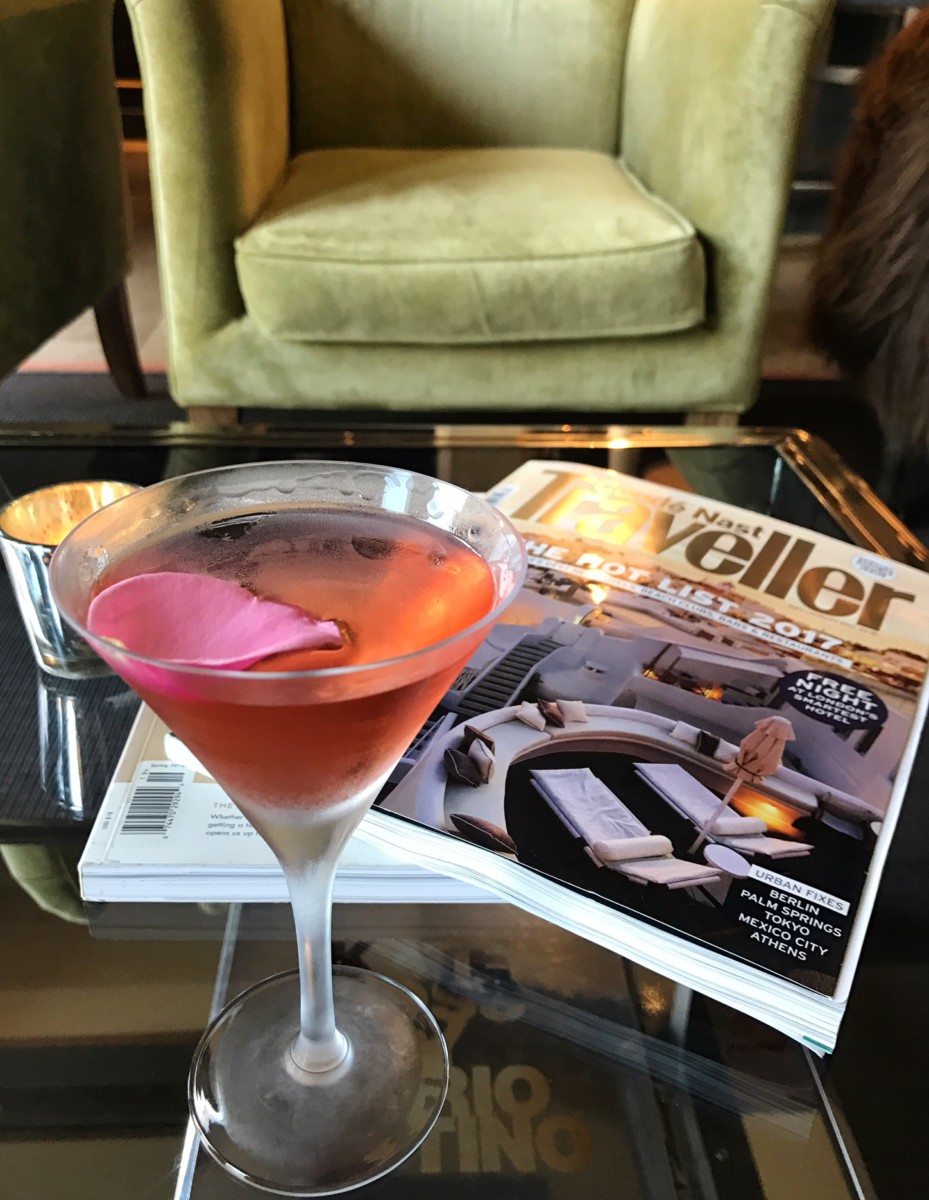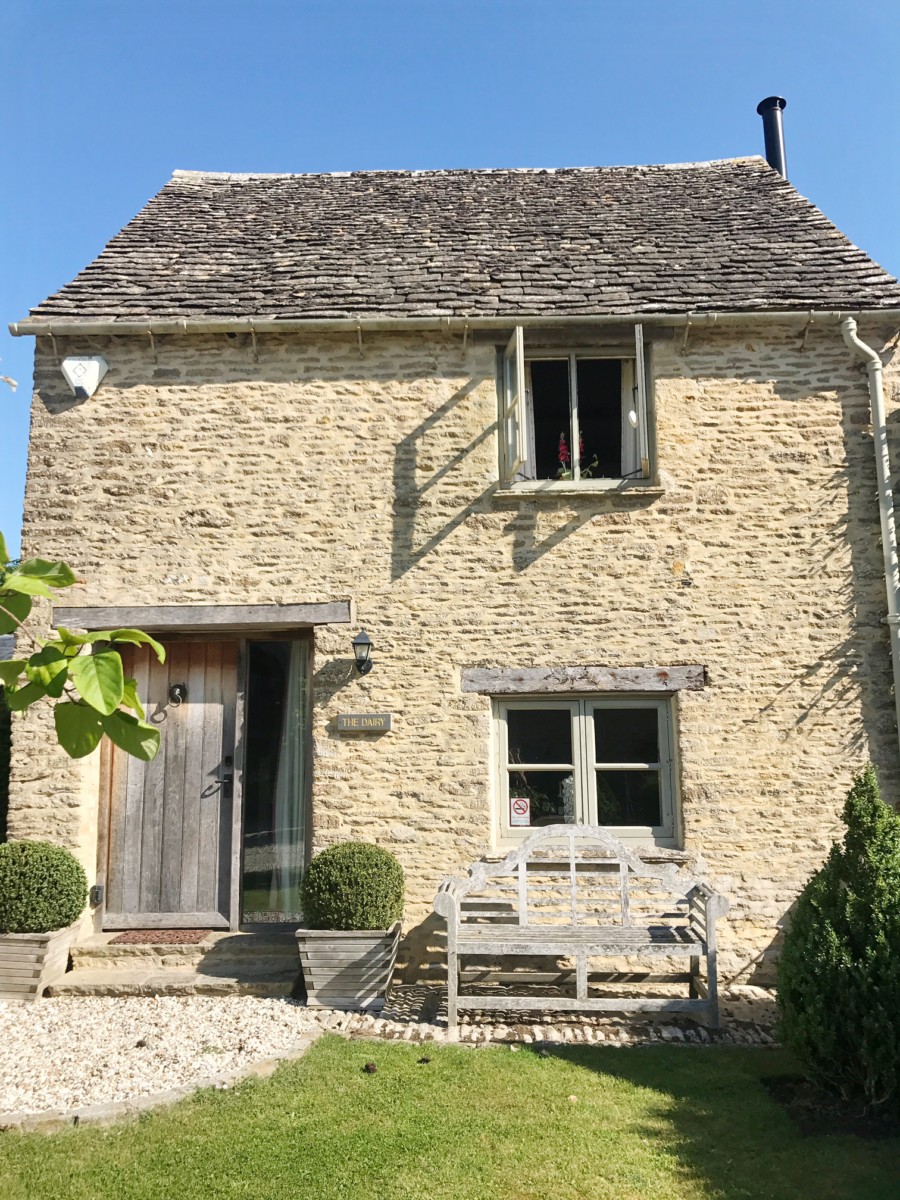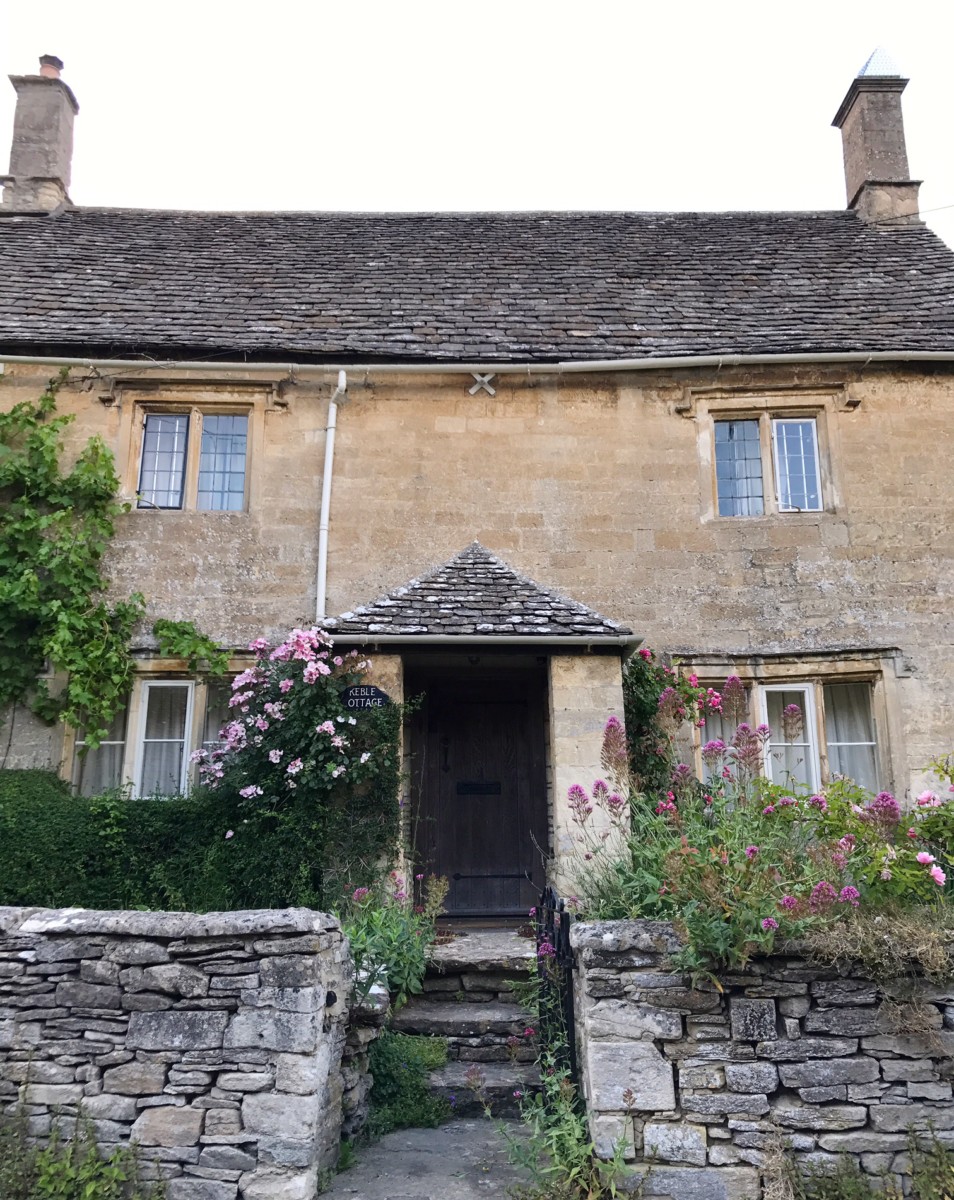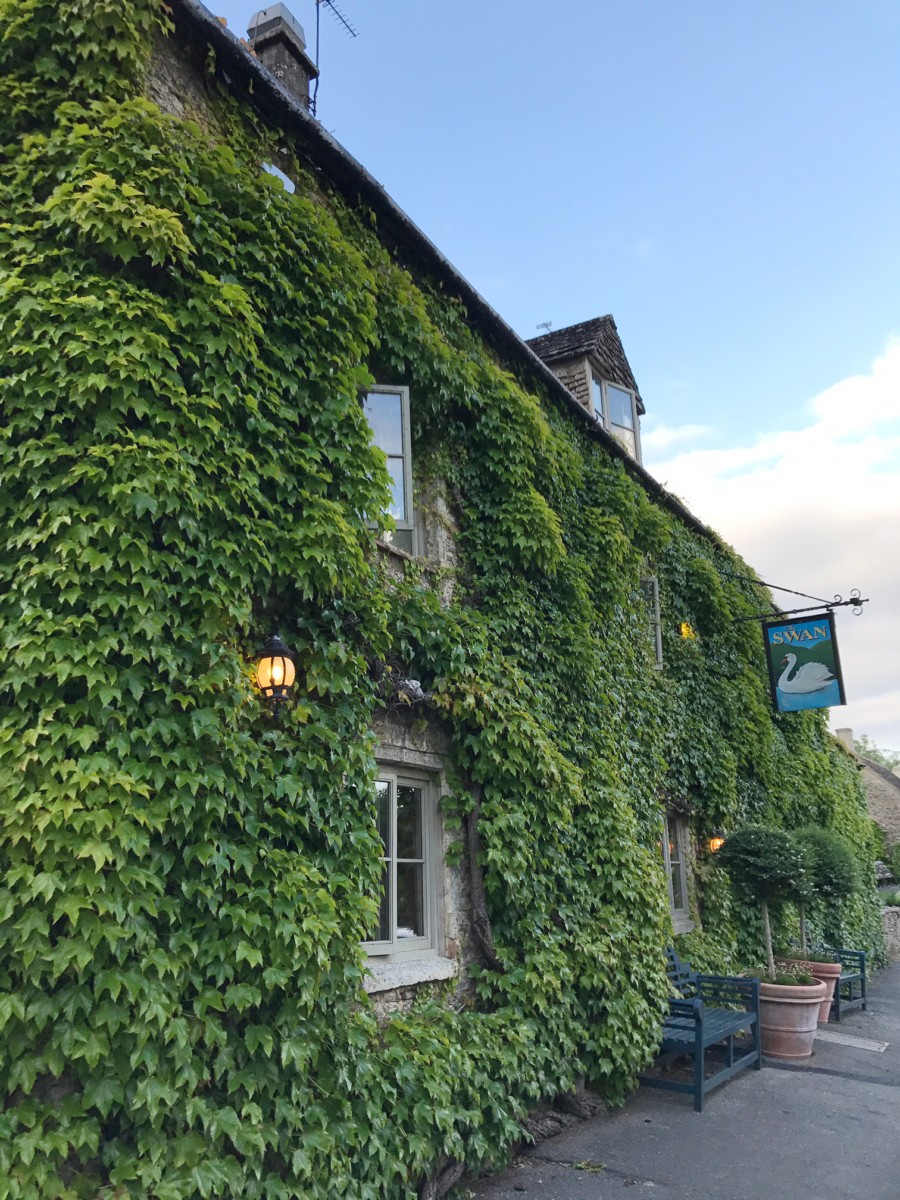 The next day, we woke up to the sound of nothing but birds and after a hearty breakfast in the most stunning dining room with arching beams, we popped on our aprons and took our place in the Instinctive Cook cookery class.
This class is Thyme's signature cooking class held once a month and it lasts most of the day (10am – 4pm) and it will leave you feeling ready to enter the next series of Masterchef! They're intimate, with only a maximum of 8 people, and would be a really ideal present for any fellow foodie. You can check out their full list of cooking classes here. 
We began with a walk and little tour of the grounds to forage for our ingredients; this bit was by far our favourite part. On the estate there are fully productive kitchen gardens that grow fresh seasonal produce throughout the year that serves all of the menus at Thyme and The Swan pub. We learned so much, handpicking elderflower, wild rhubarb, carrots, beetroots, numerous herbs, broad beans straight off the vines and I finally learnt what a gooseberry looked like!
Armed with our veggie goods in our little wooden baskets, we were led back to the classroom – a stunning, bright, clean space overlooking the olive gardens. Throughout the course of the session, lead by our brilliantly charming chef Darryl, we made everything from our own foccacias to hand rolled and stuffed ravioli to fresh cordials to take home with us.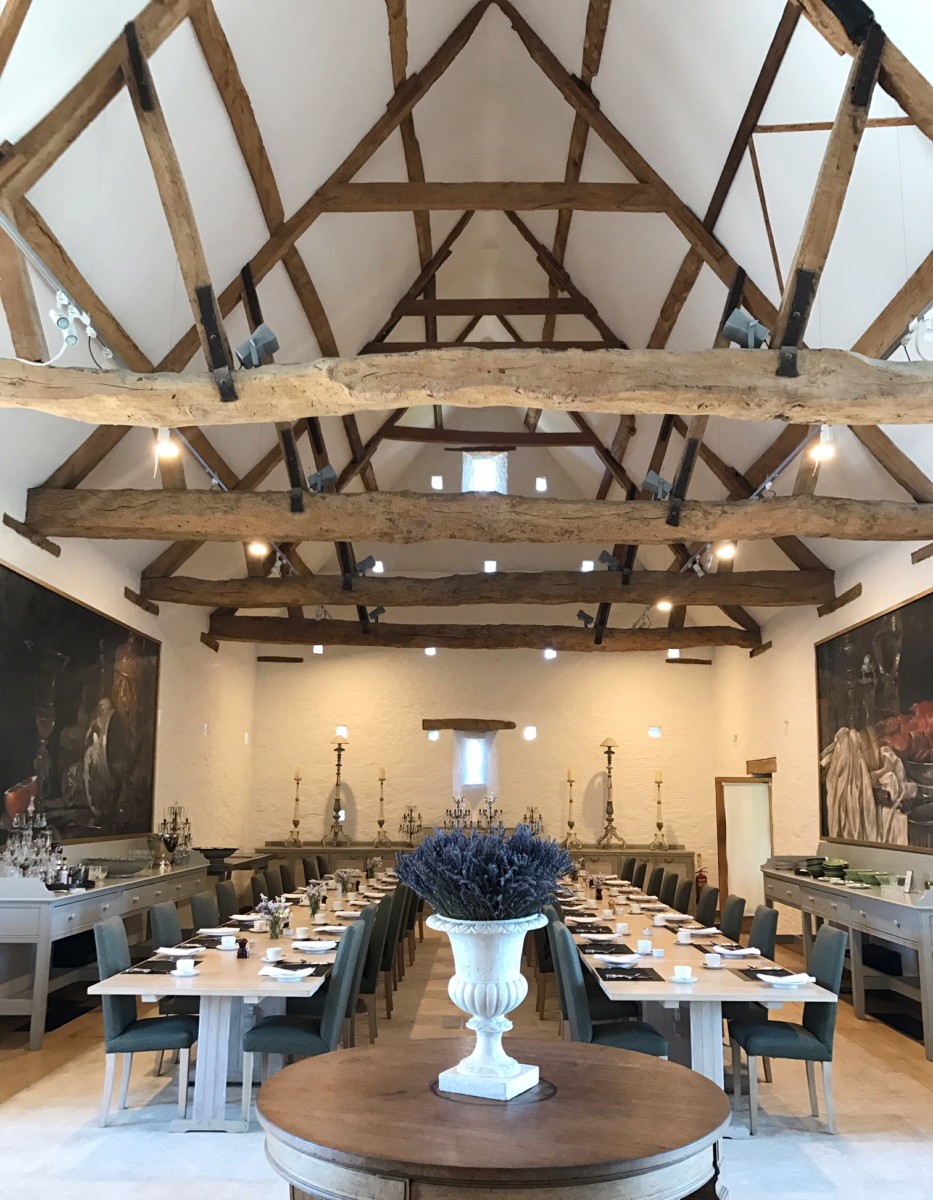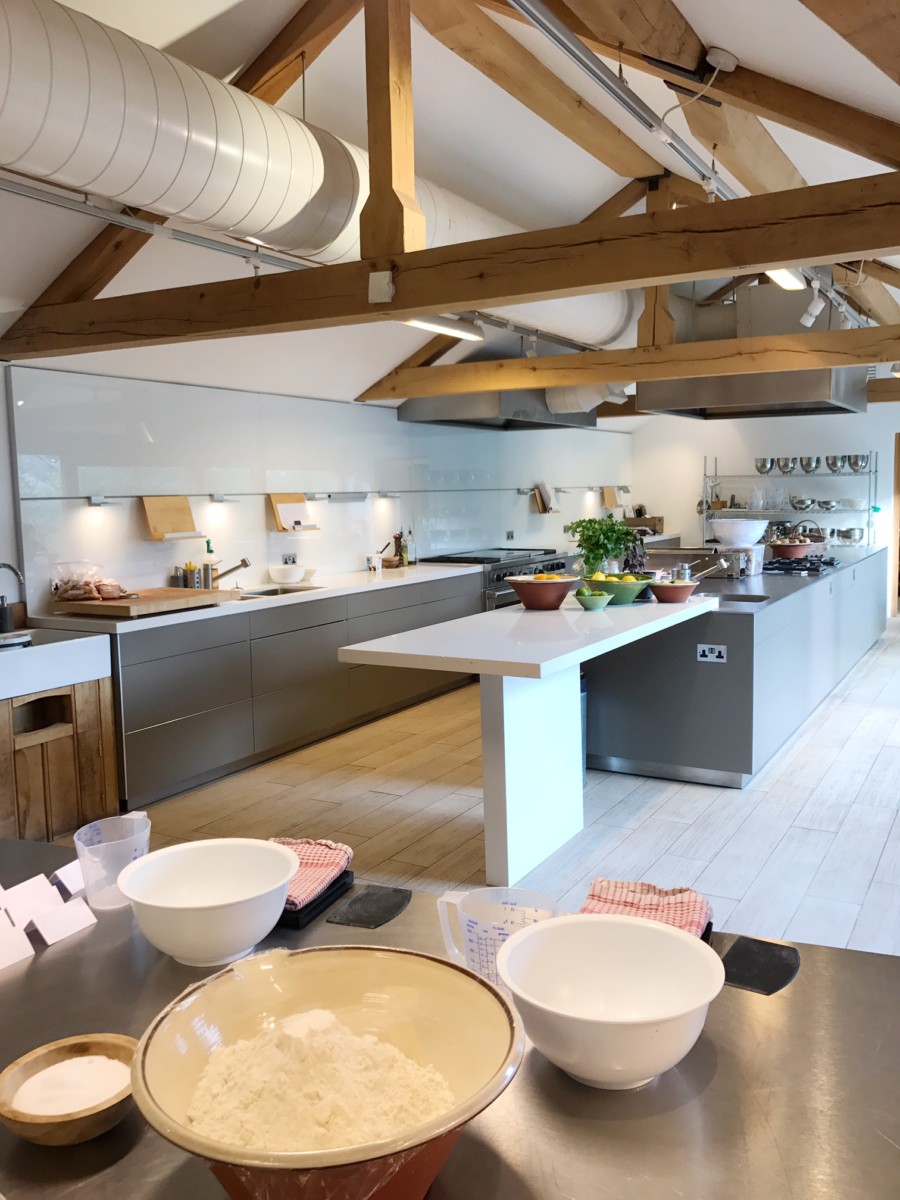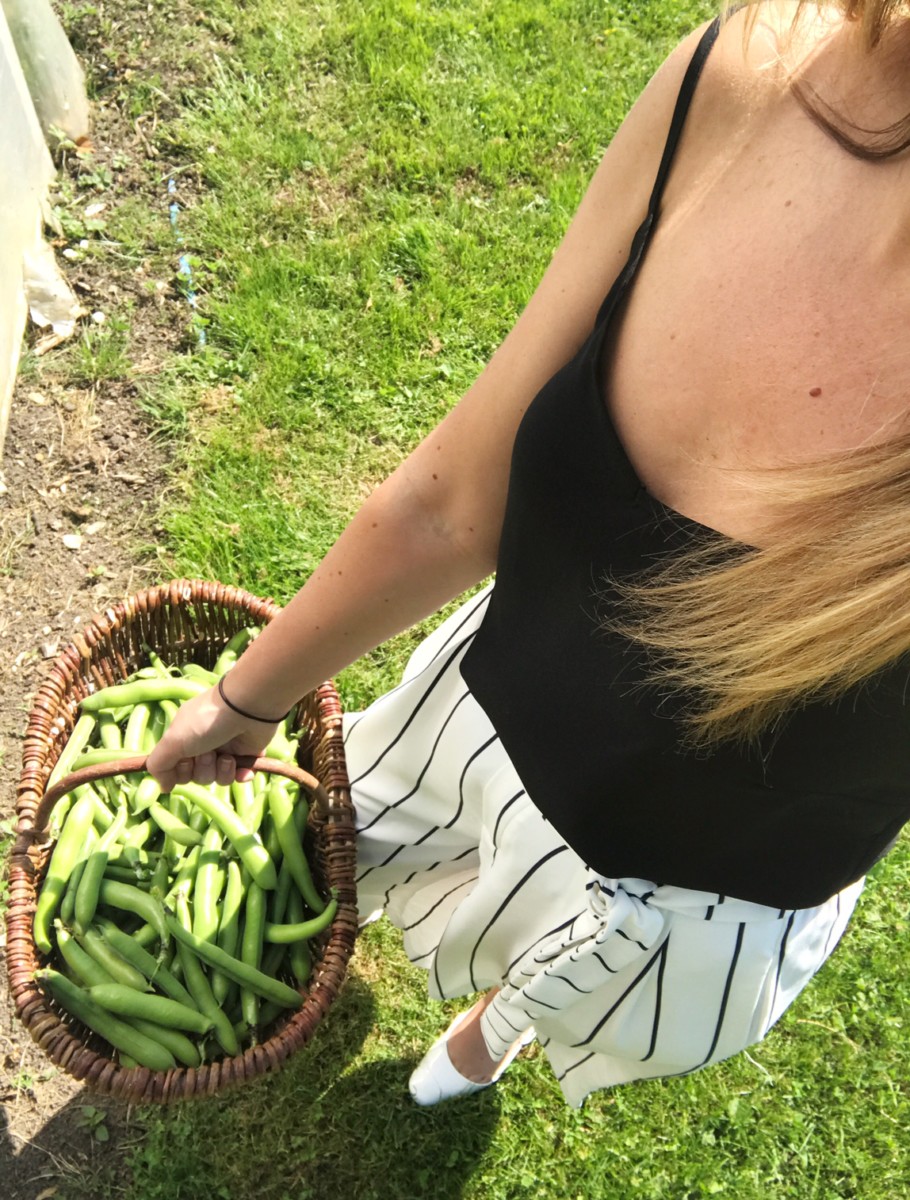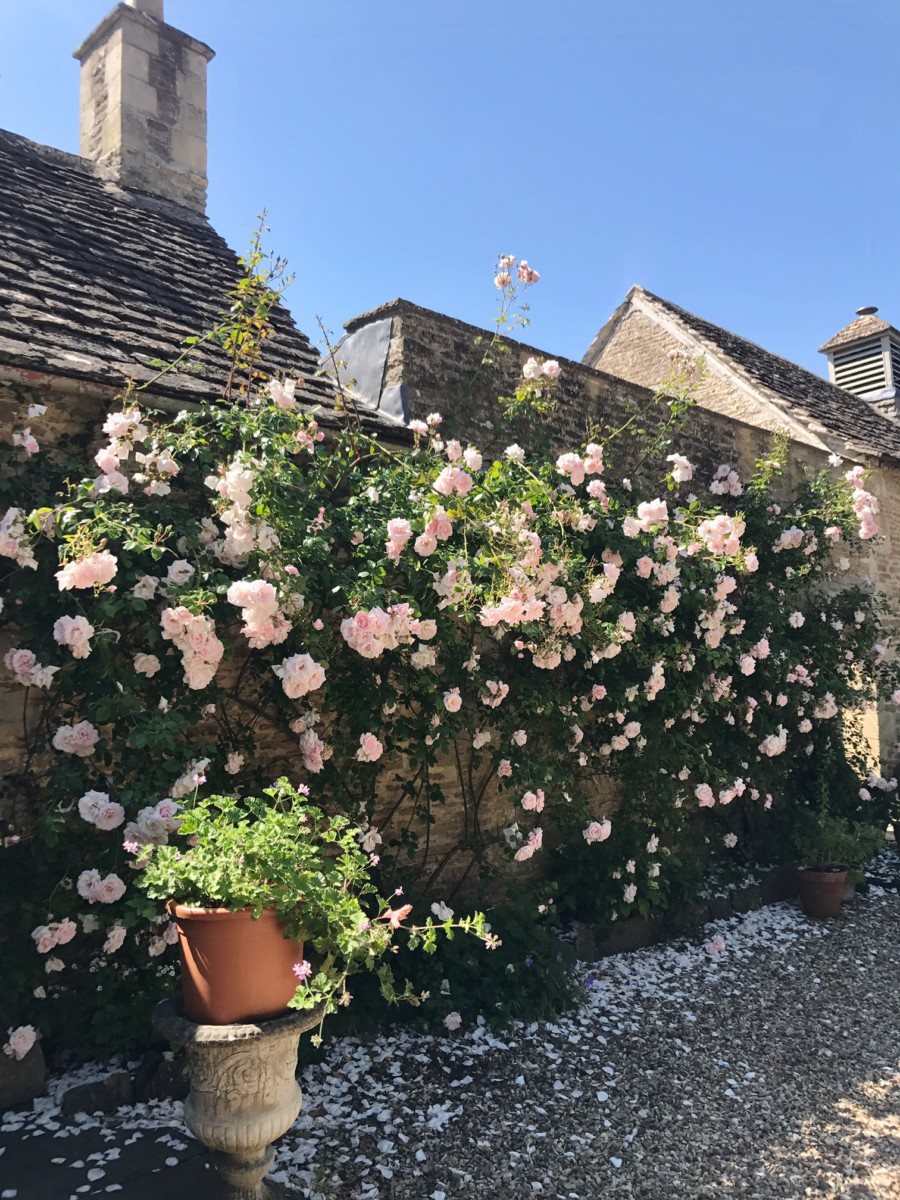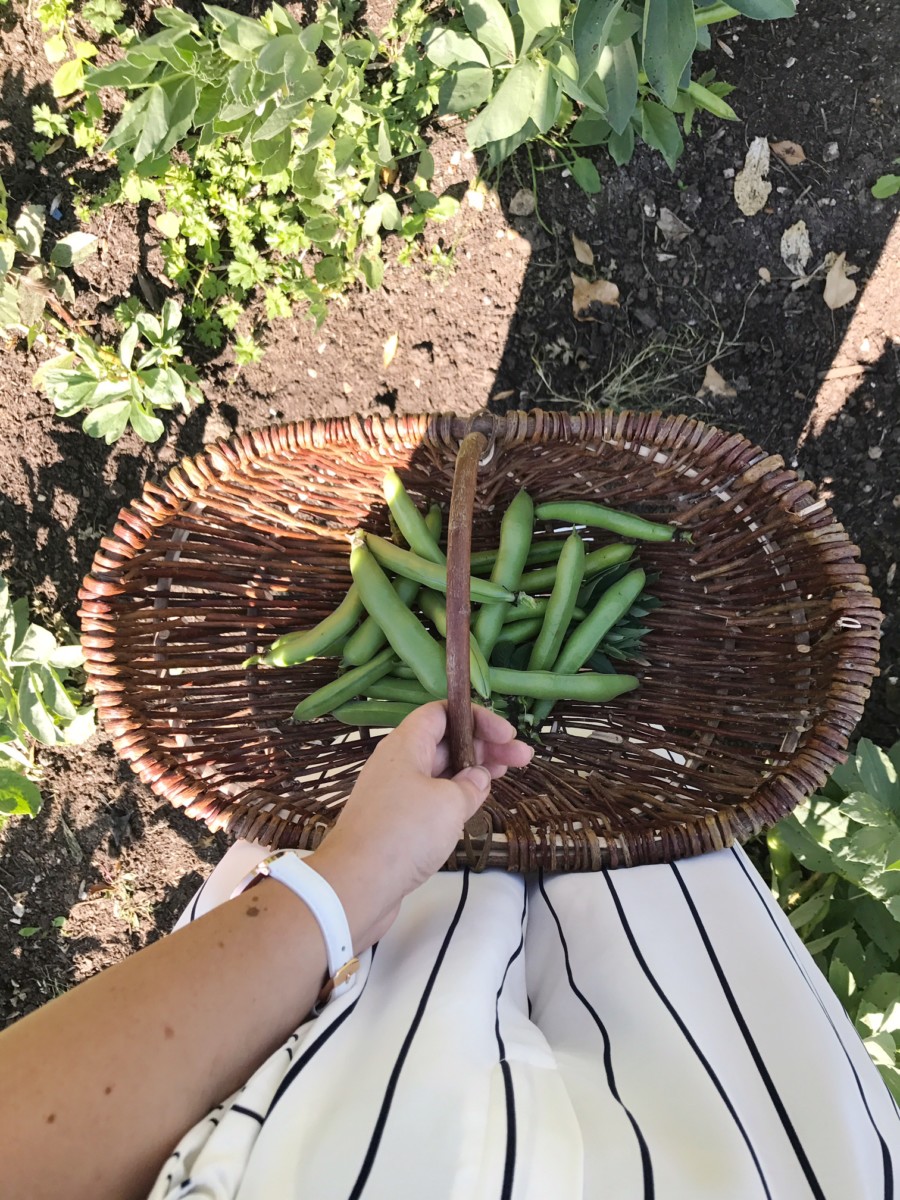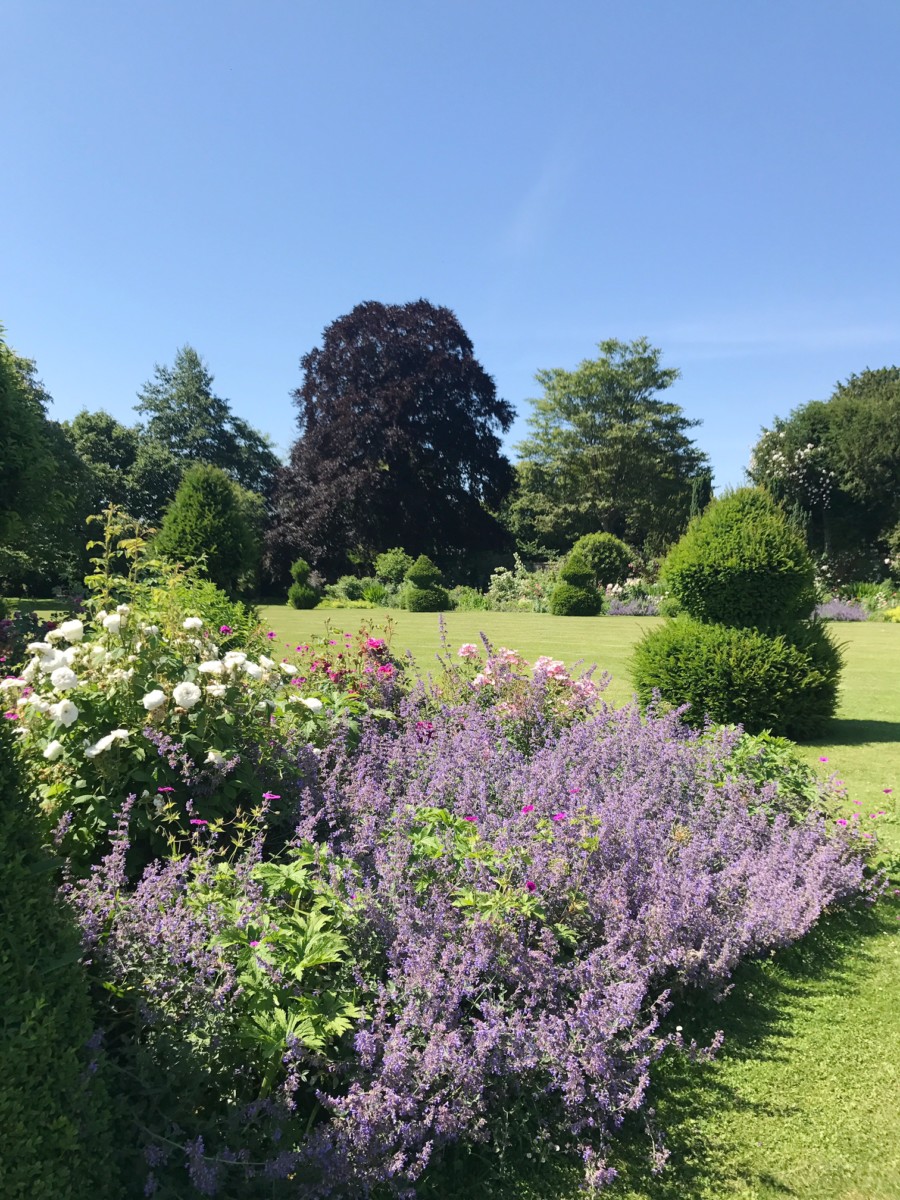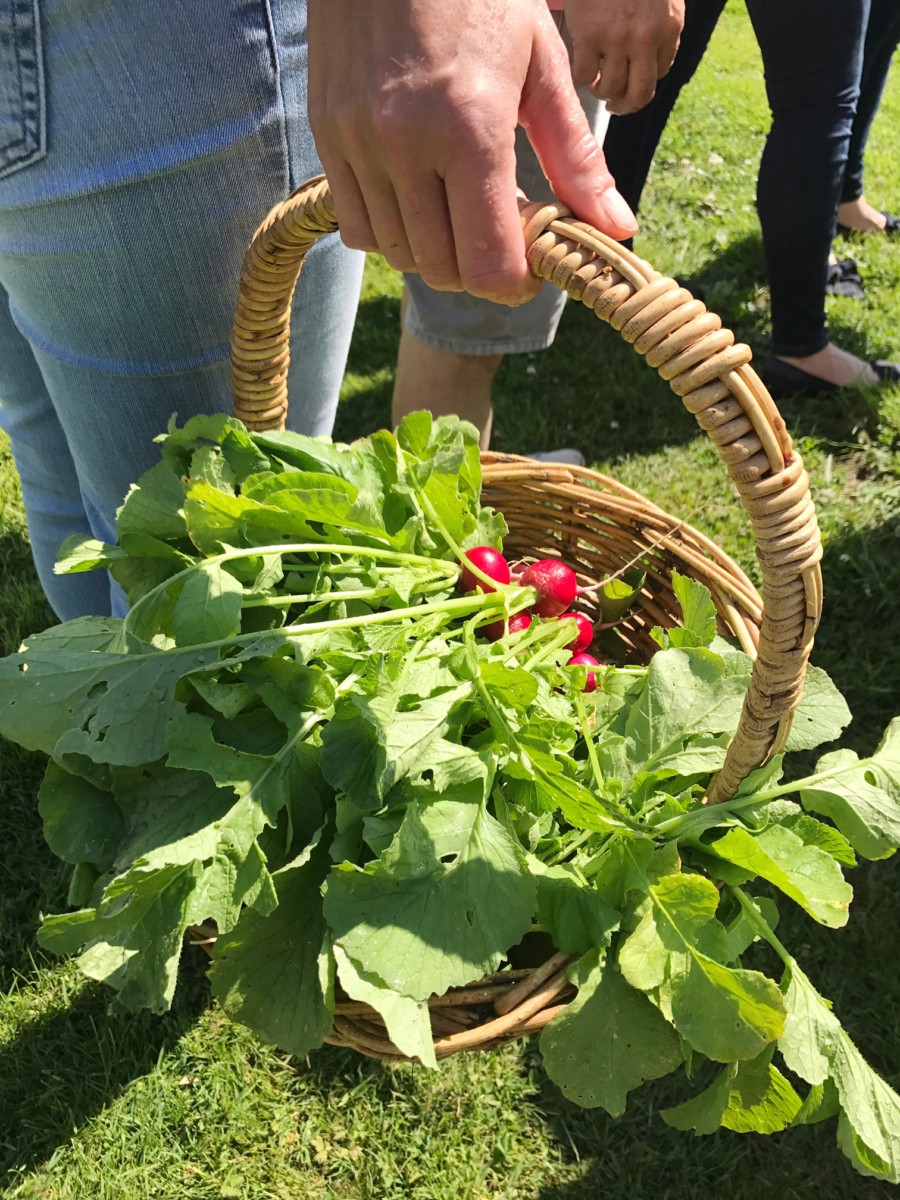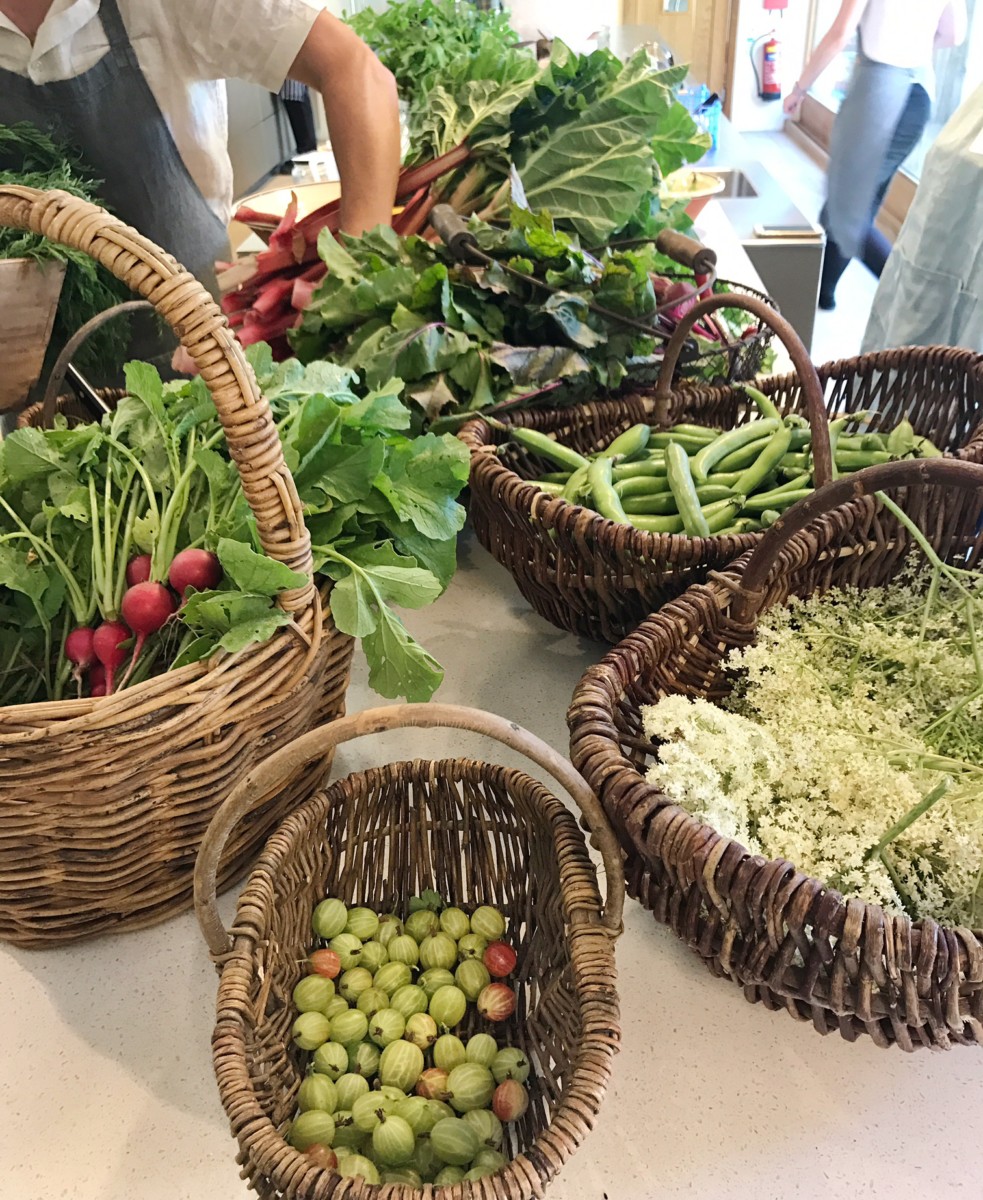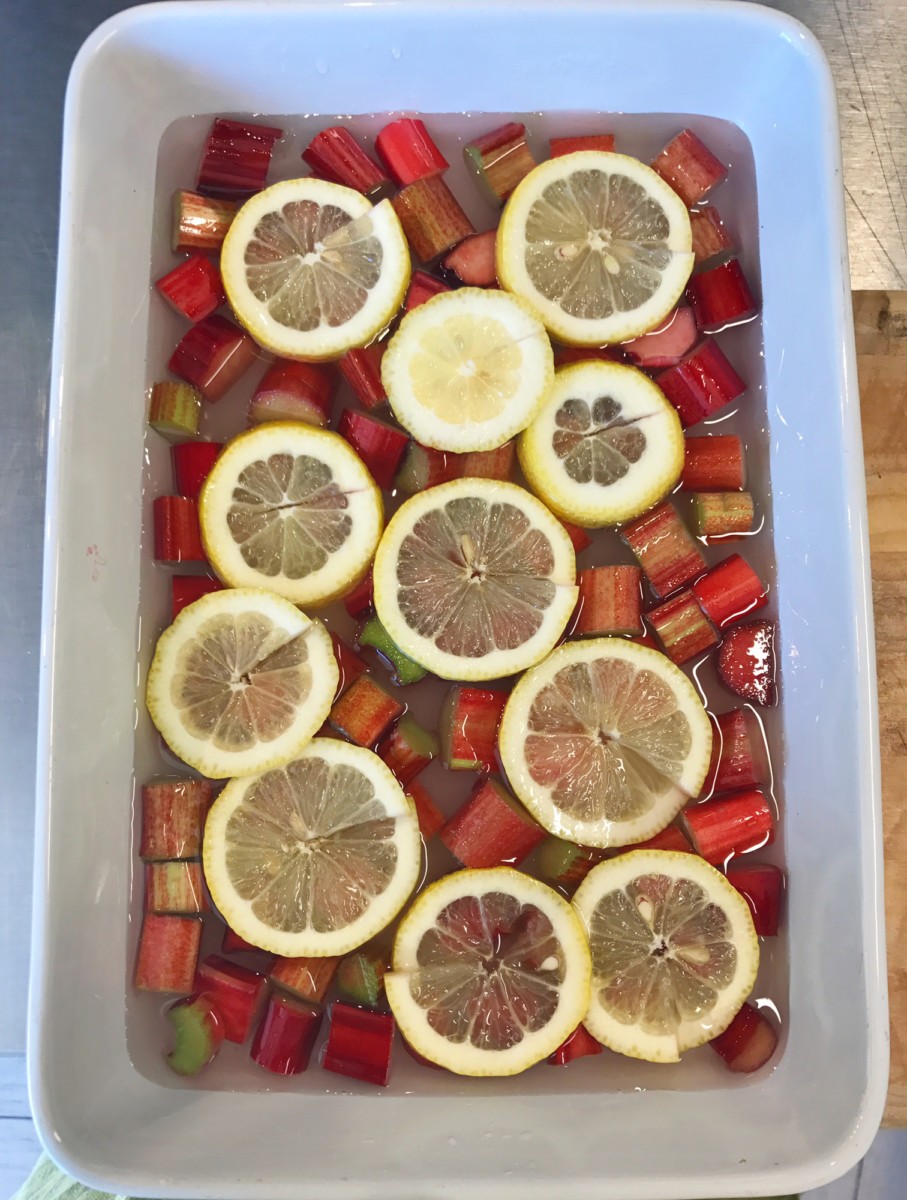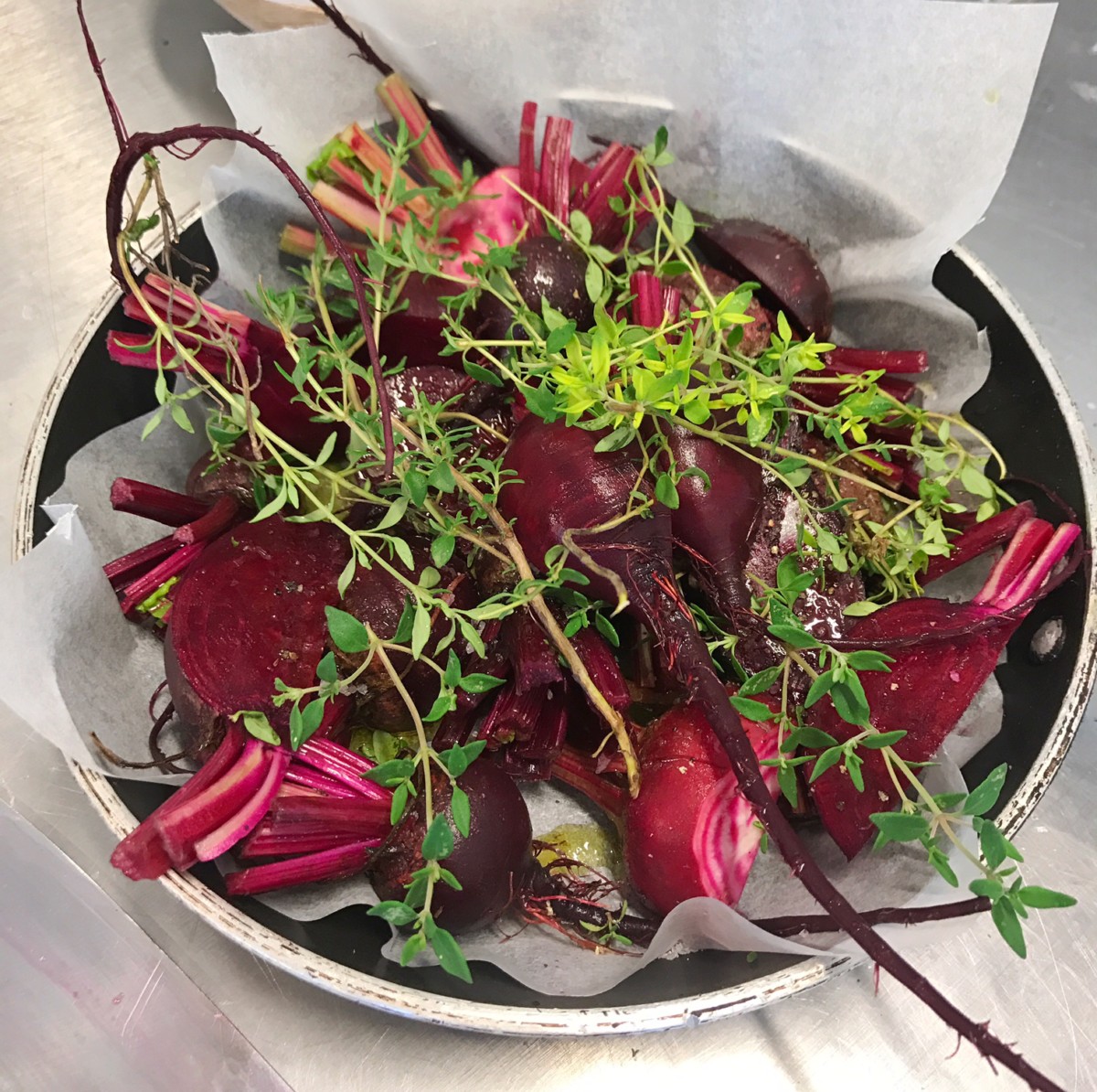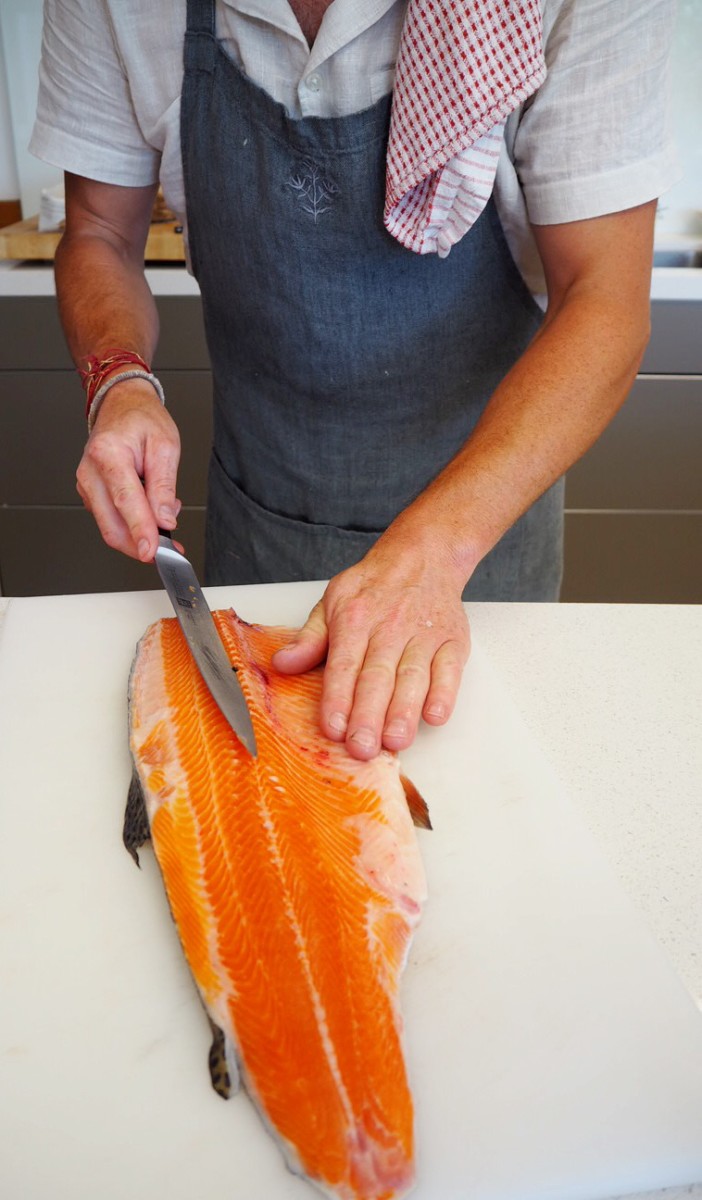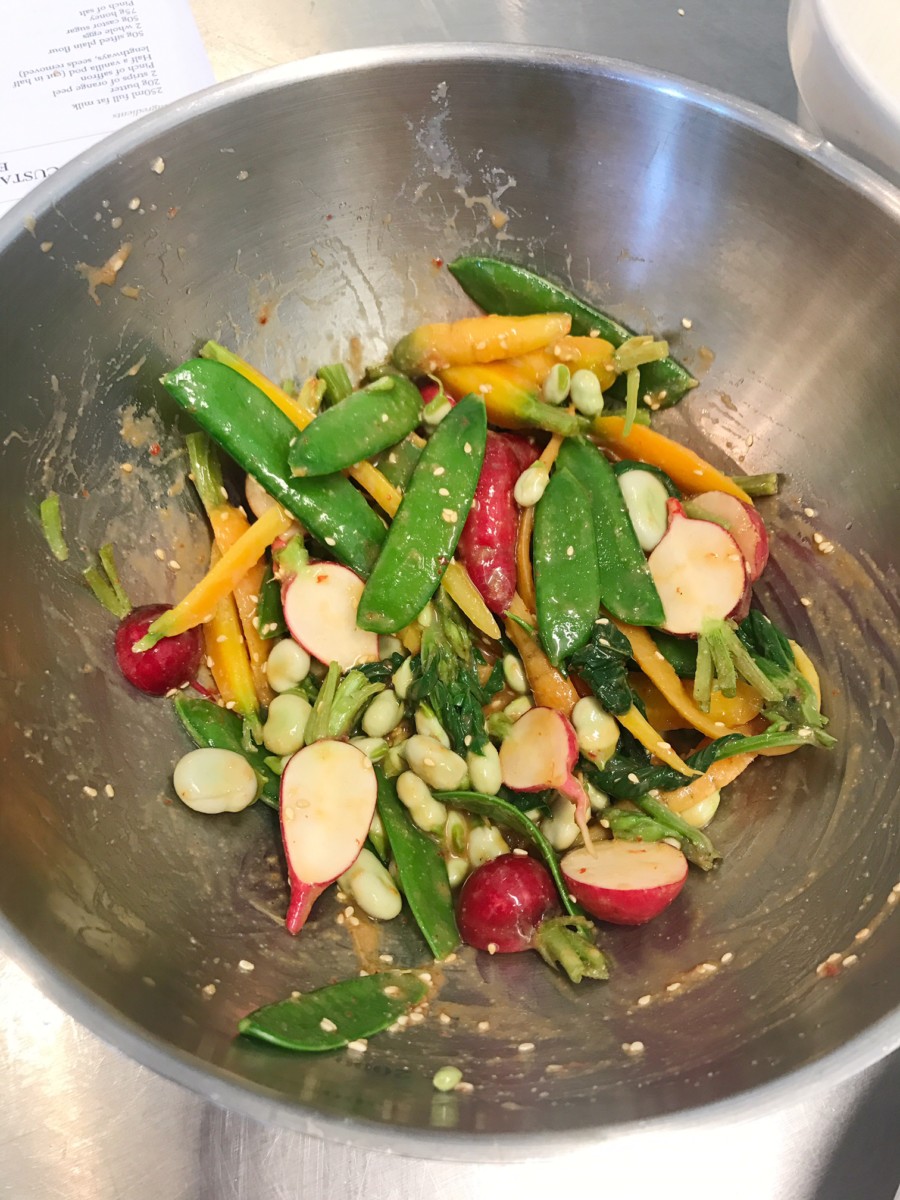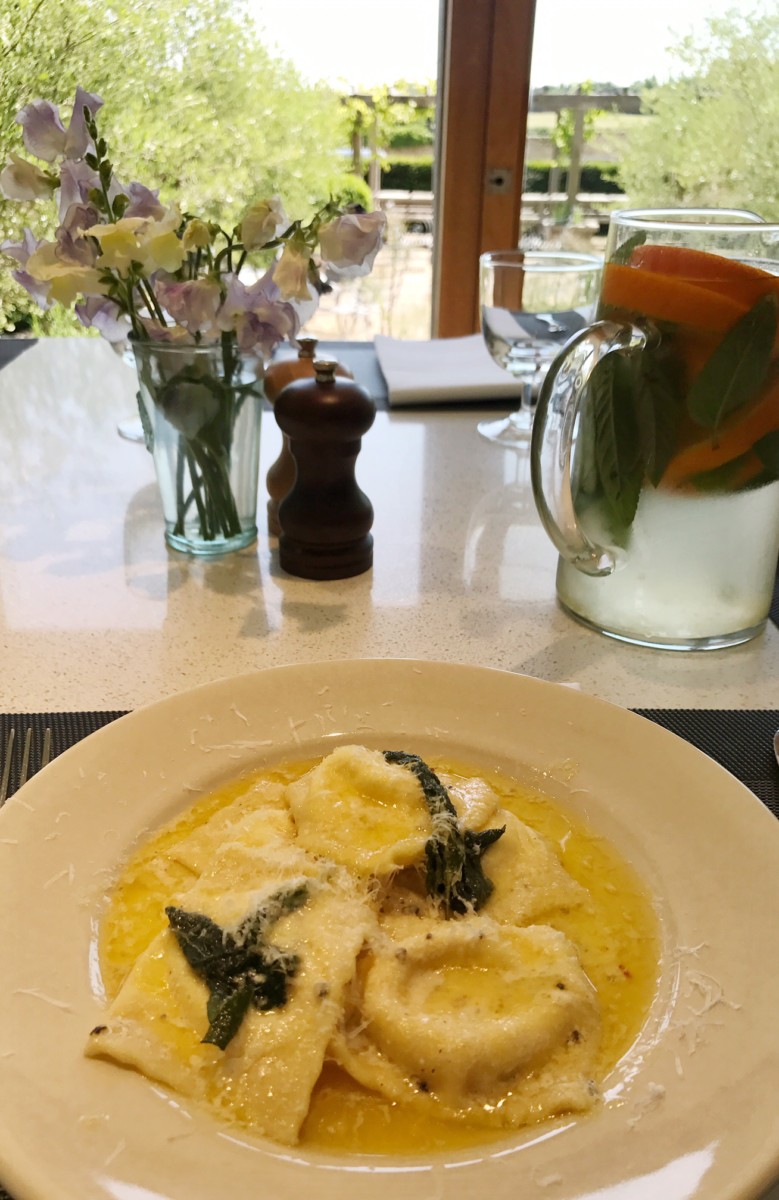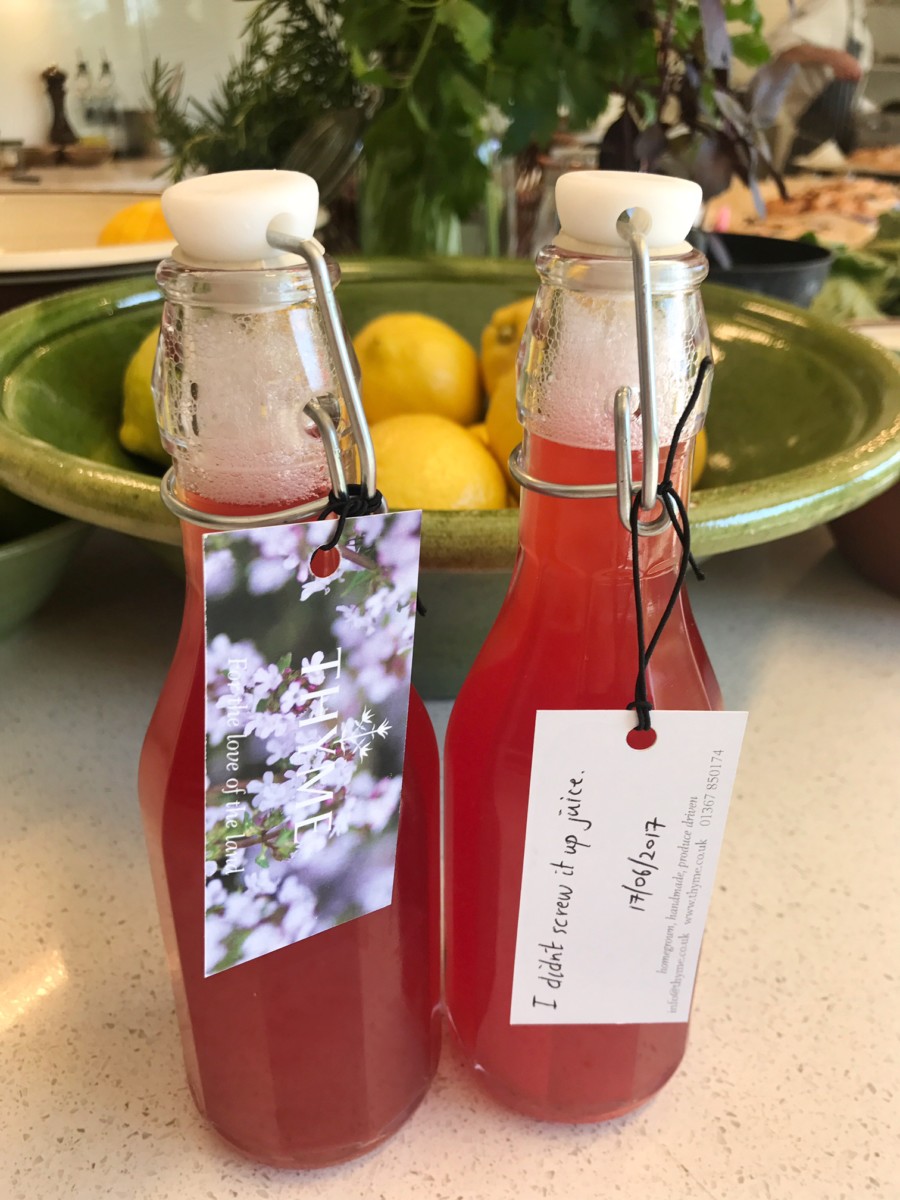 At the end of the afternoon while hanging up our aprons, we left armed with our homemade beetroot focaccia and home stewed rhubarb and elderflower cordials with our pack of recipes – excited to recreate these dinner party meals again soon for friends and family in our own little London kitchen.
You can sign up for Thyme's monthly newsletter where they'll email you recipe guides and ideas if you like the sound of what we got up to. This stunning property honestly feels like a little hidden gem in a very special part of the country, so head there now before everyone else finds out about it! Thank you so much for having me Thyme, you're a completely charming haven just 90 minutes from London and we can't wait to come back. Find out how to book a room here.
If you're interested, you can also click on the links below for the main three recipes we cooked – happy cooking!
Wild Sea Trout and Radish Broad Beans
Honey Custard Cups with Gooseberries and Elderflower
LMNH x