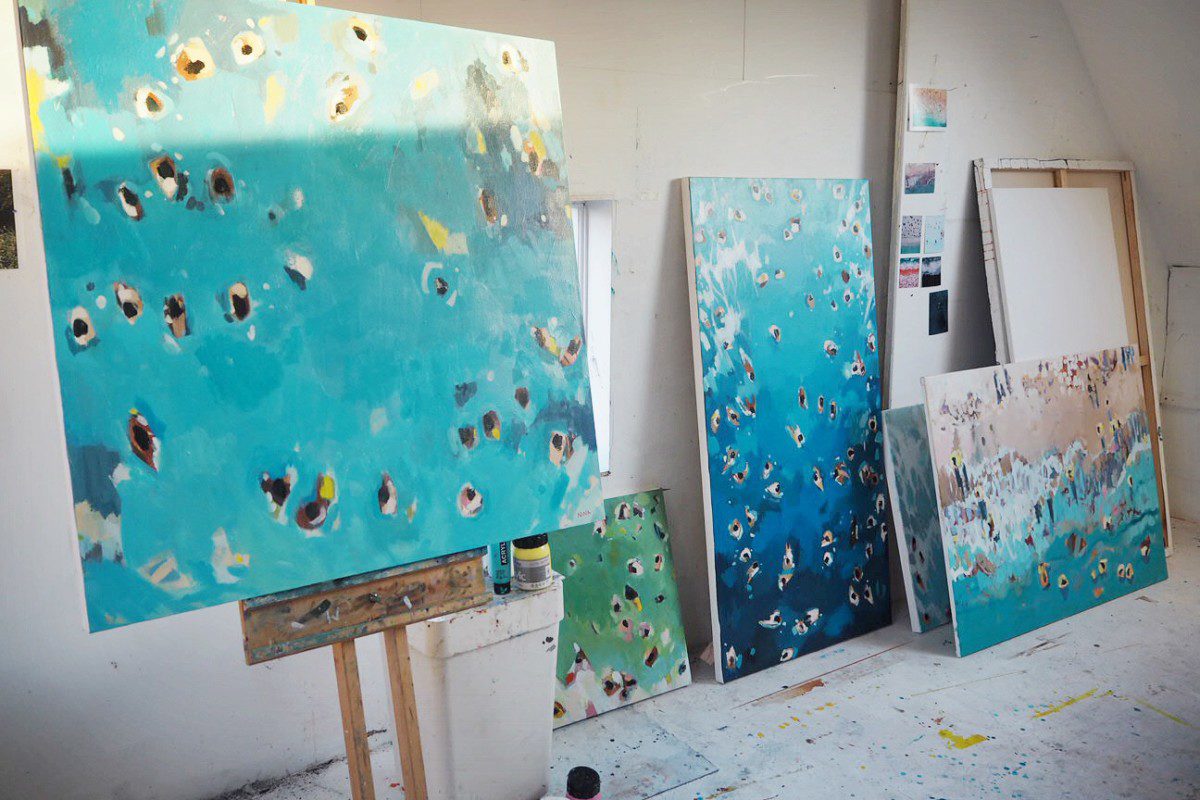 Sometimes Instagram is brilliant isn't it? Yes ok, you can lose hours of your life scrolling through some random person's second-cousin's page or you can find yourself suddenly planning multiple long-haul trips thanks to the #dametraveler hashtag, BUT it definitely does something for inspiration! It's through Instagram, when I was looking for art prints for our new house, that I found Nina Brooke. 
Landscape artist, painter and surfer, I discovered that the multi-talented Nina was also a Notting Hill local and so I got in touch with my newfound neighbour for a chat about all things art, future plans and her favourite local haunts.
As you can see below, Nina uses a mix of mediums in her work such as oil, acrylic, texture and watercolour, drawing her inspiration from the county she calls home – Cornwall. I adore the tones and colours of her pieces that are instantly calming but also have a real sense of scale.
Pulling up to Shepherd's Bush market, Nina was waiting to walk me to her small studio tucked behind the bustle of the main road. It's everything you'd want an art studio to be – light, quiet and cosy. Nina shares the space with a couple of other artists but loves that this small part of London is hers. Settling in with mint tea and a good Spotify playlist, I asked Nina about her inspirations and her plans for the future…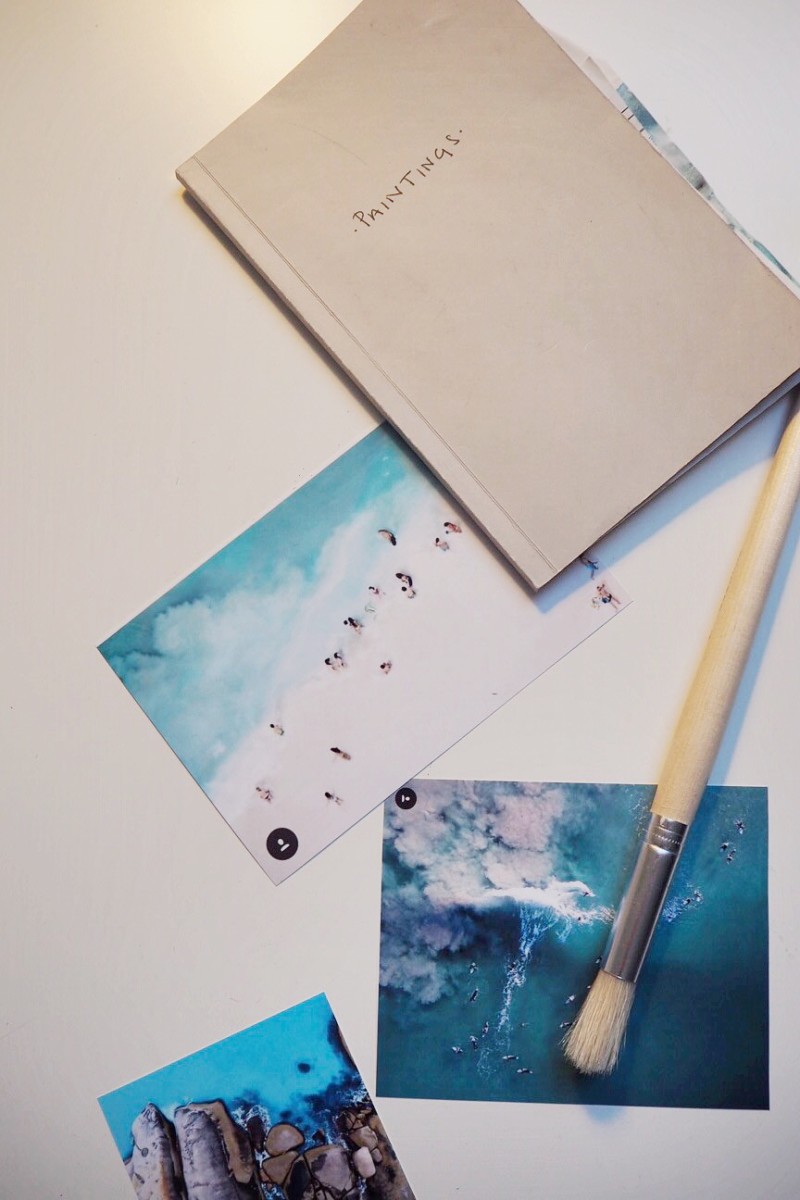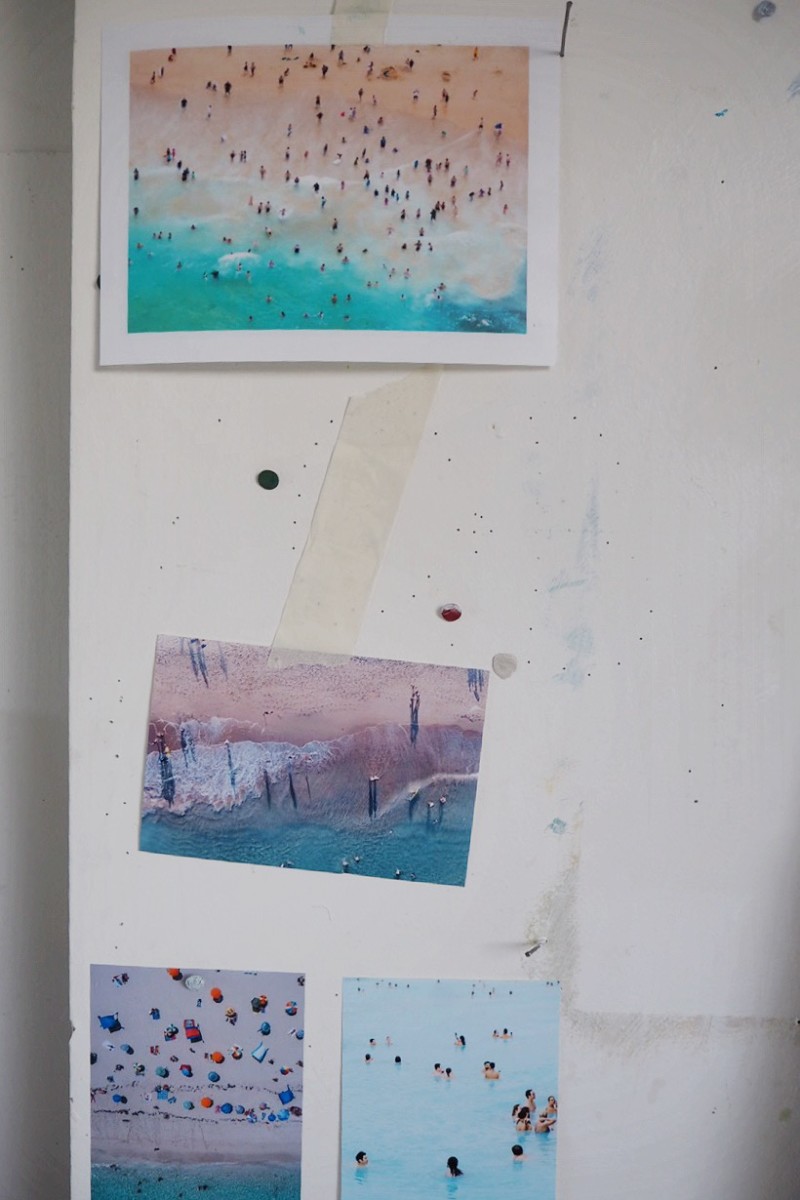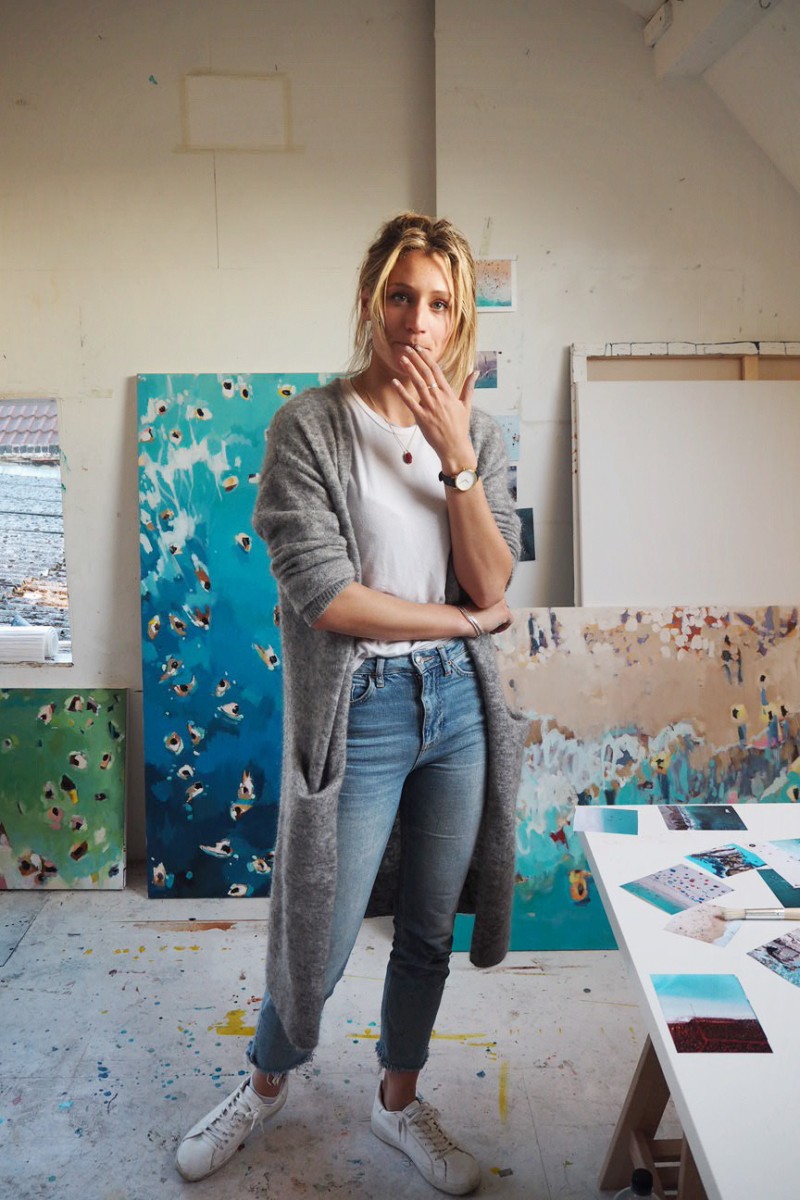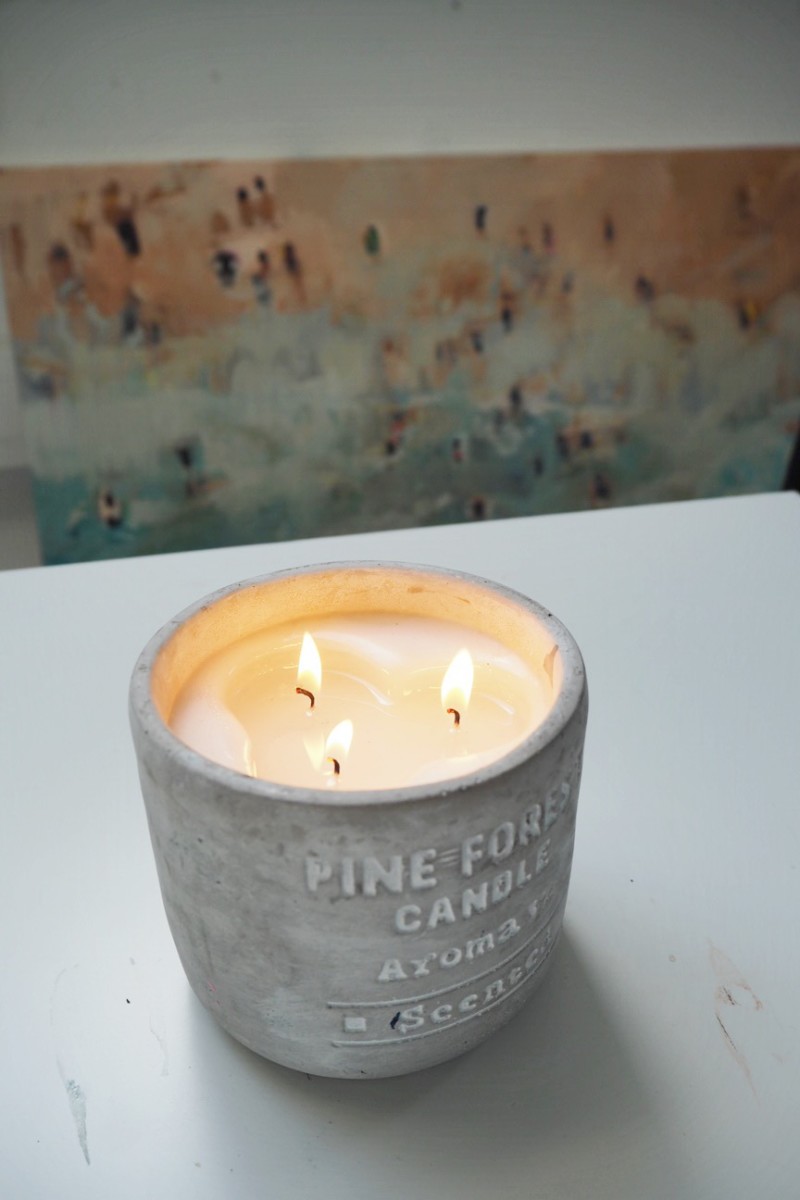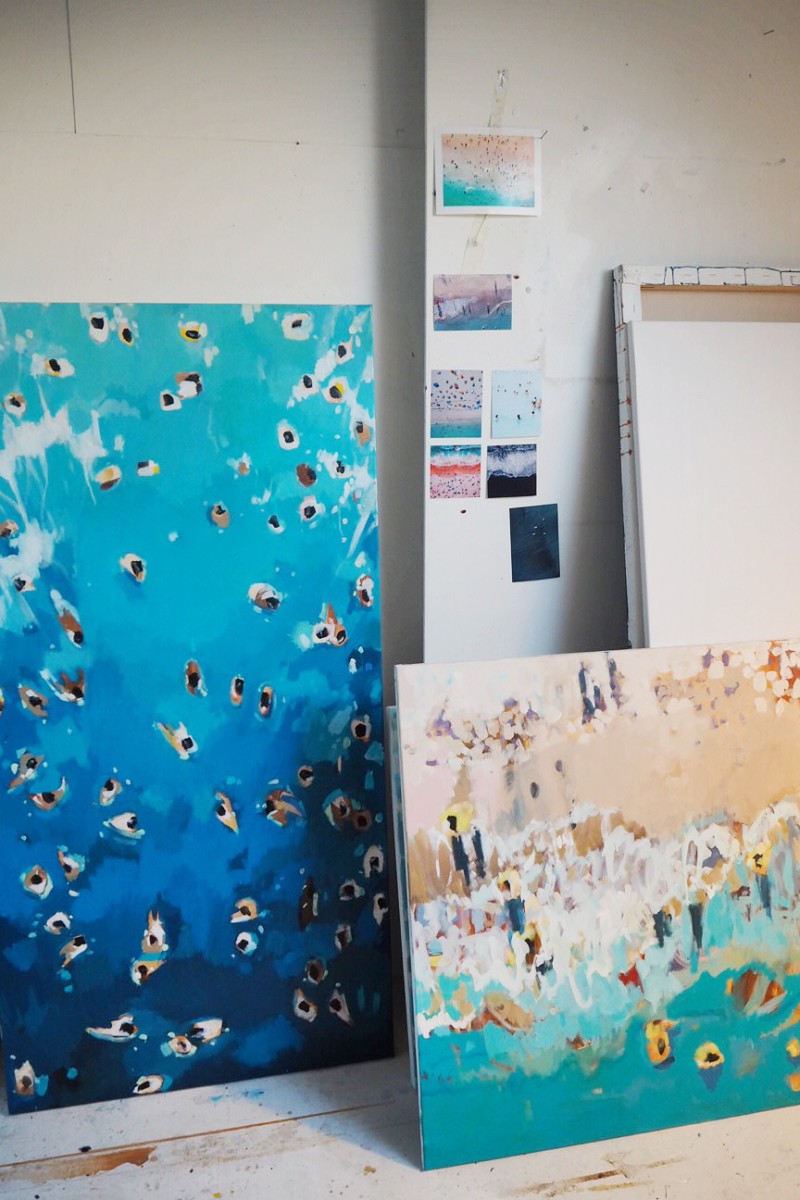 So Nina, you live in London but you call Cornwall home – do you spend a lot of time there?
Yes I do absolutely, I try and literally straddle my time between both places. I love the City but I need the sea, I have always loved it. Home for me in London is our little flat on Ladbroke Grove and when I'm back in Cornwall I spend a lot of time in and around Rock on the north coast of the county. When I'm home I'm mostly found jogging, surfing or hiking the coastal paths as it gives me such inspiration being surrounded by the sea.
Can you describe your style of art?
My style of art is very colourful, vibrant and full of life. I think there is a real positive energy that underlies my work and I always look to convey the feeling that one gets from being by the sea by looking at one of my pieces. For me, the sea gives you a new energy and a real sense of perspective in the world – I love how small you feel when you look at the vastness of the ocean and that's what I try and depict in my paintings.
Where did your passion for art come from?
It definitely came from my family and the people growing up around me. My family are all creative in some way or another; my mother was a ceramist, my brother a designer  and my aunt paints portraits. I guess it was in my mid-late teens when I discovered colour and how expressive it can be to paint on canvas that I really found my calling.
Your current collections (especially the SeaSwimmers) are all hugely inspired by your love of the sea. Obviously this is a huge inspiration to you but do you look for any other inspiration elsewhere too? 
Yes absolutely, I find ideas on a daily basis by anything and everything around me but I guess I could pinpoint the photography of Tommy Clarke as a real inspiration (check out his instagram here, his work is incredible).
When I discovered Tommy's work on aerial photography, I really felt that I wanted to paint these types of aerial shots as his images gave me the same feeling I felt when surrounded by the ocean – by taking a faraway aerial look at things and literally making everything seem so small, you feel a real sense of awe and gain a real perspective on the world. While playing around with this, I really found my style in my seawimmers collection (check them all out here).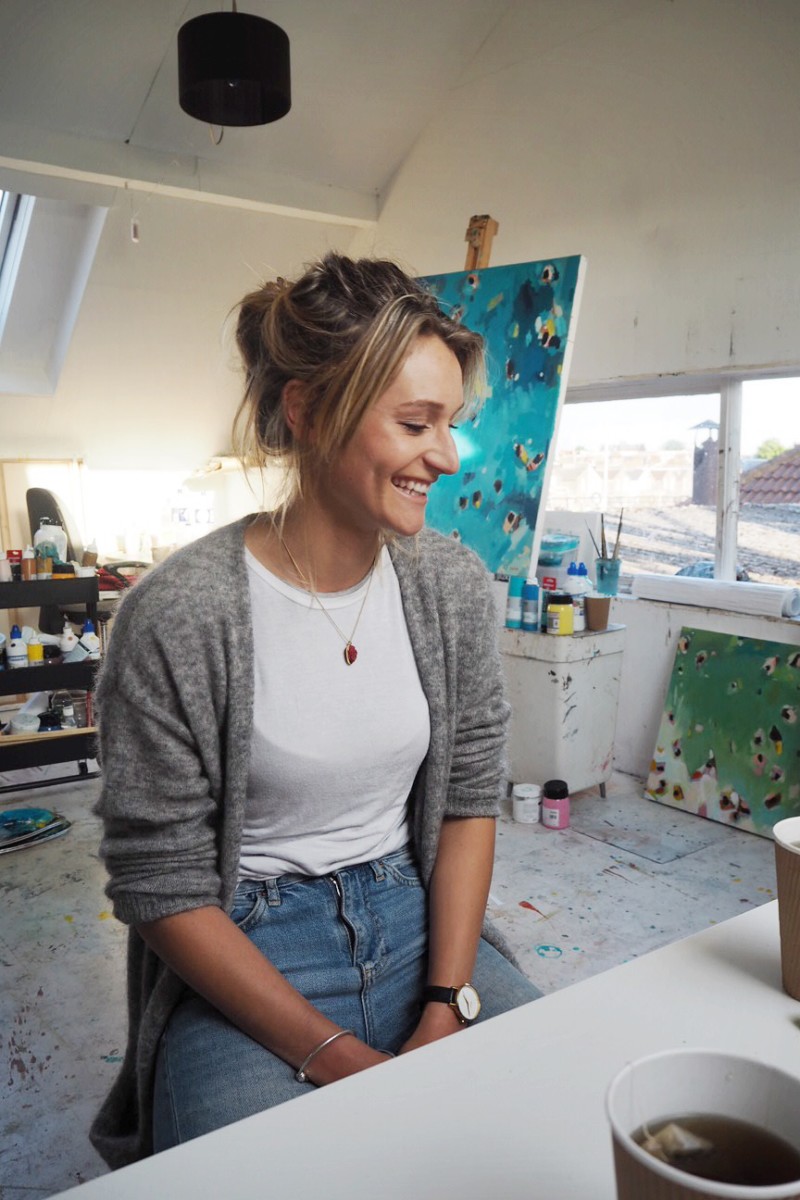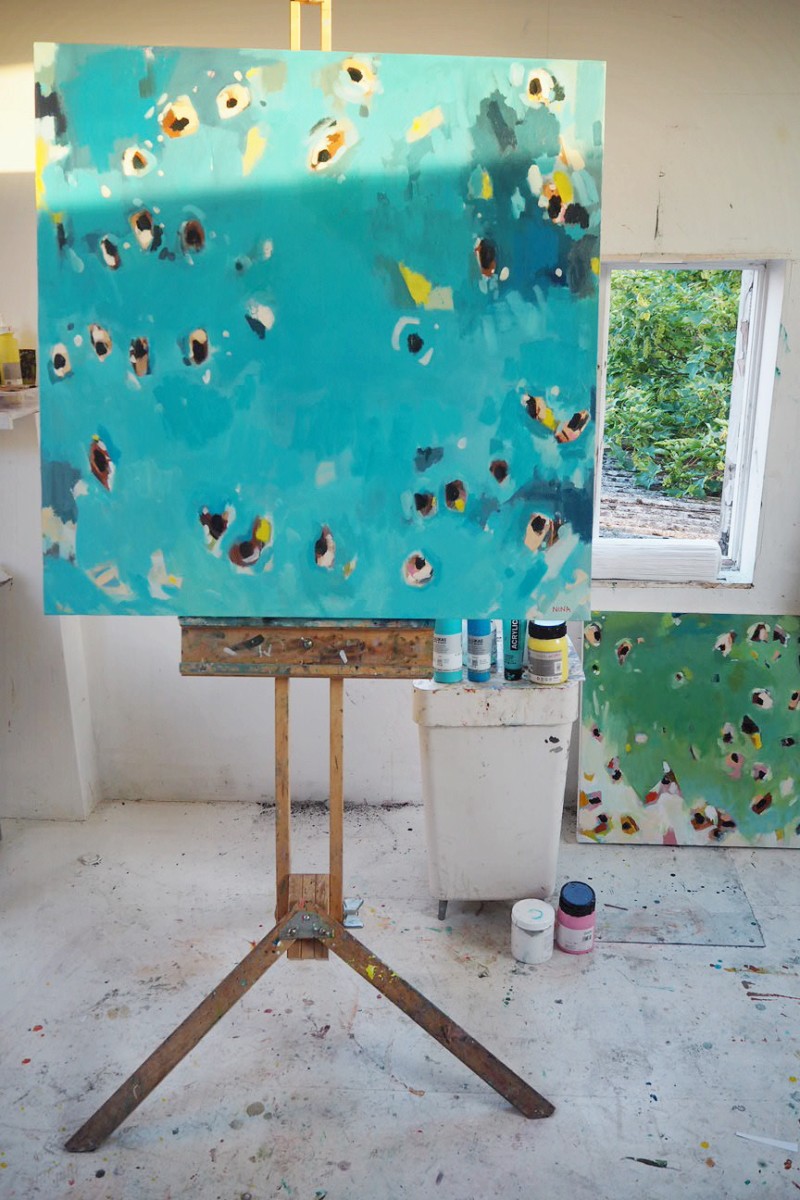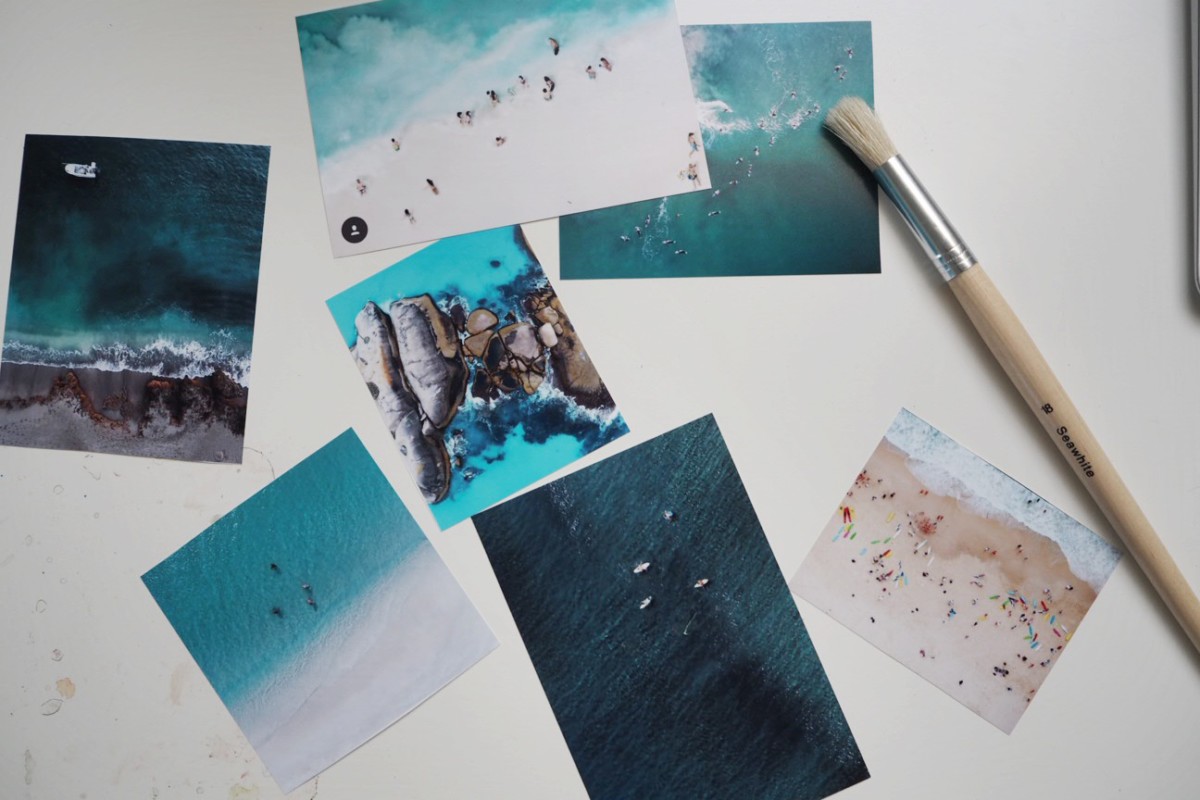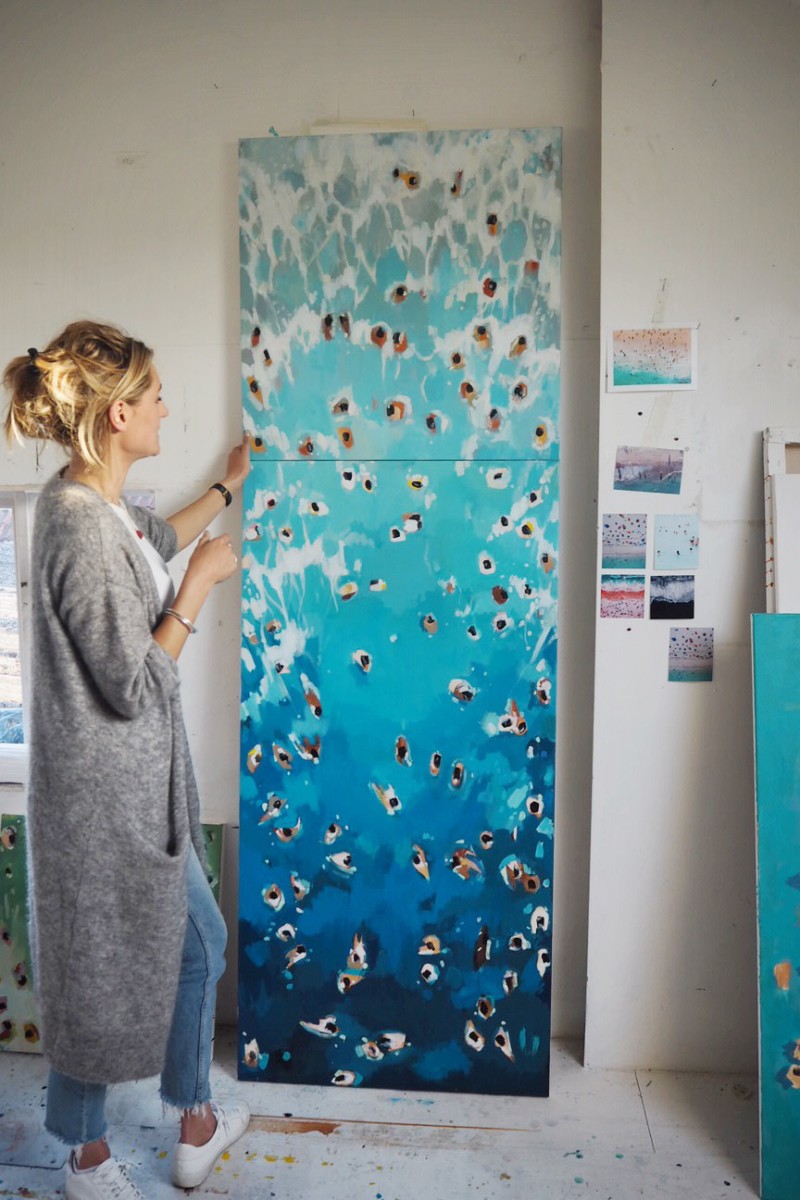 So what's next Nina, do you have any plans for the next year? 
I'm really excited about the future and yes there's some great things coming up. I was lucky enough to actually have the incredible Tommy Clarke himself come over and shoot some of my paintings recently and so I'm looking forward to having some prints available for people to buy and frame; hopefully making my pieces more accessible to anyone who doesn't want to buy a canvas but likes the style of image to hang on their walls.
I'm also working with Pebble Design and interior designer Claire Alderson who have just been to shoot three of my seaswimmer prints that will be turned into wallpaper very soon – which is really exciting!
I'm also exhibiting in Cornwall again in June (in Rock) and will be at Camp Kerala during Glastonbury this year. Beyond that, I'm just creating more pieces and working on a mix of commissions and new paintings.
So, as you're also a local Notting Hillbillie when in London, where are your favourite local places to hang out?
So I'm like you and love a good brunch. Lowry and Baker on Golborne Road is a definite favourite for a long weekend breakfast and I can also be found numerous times a week catching up with my boyfriend Nathan over the delicious food at Pizza East Portobello.  Our absolute favourite though has to be Fez Mengal – it's a Turkish BBQ house and it's SO good, we literally go all the time!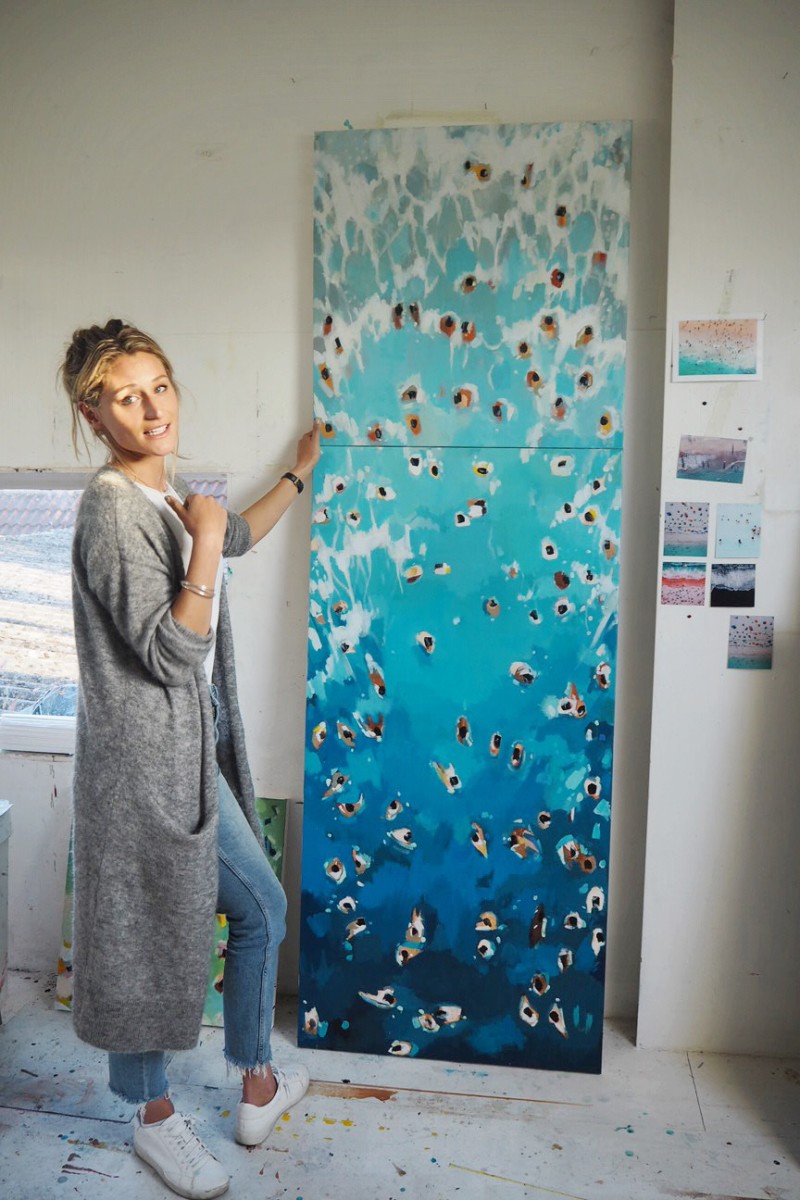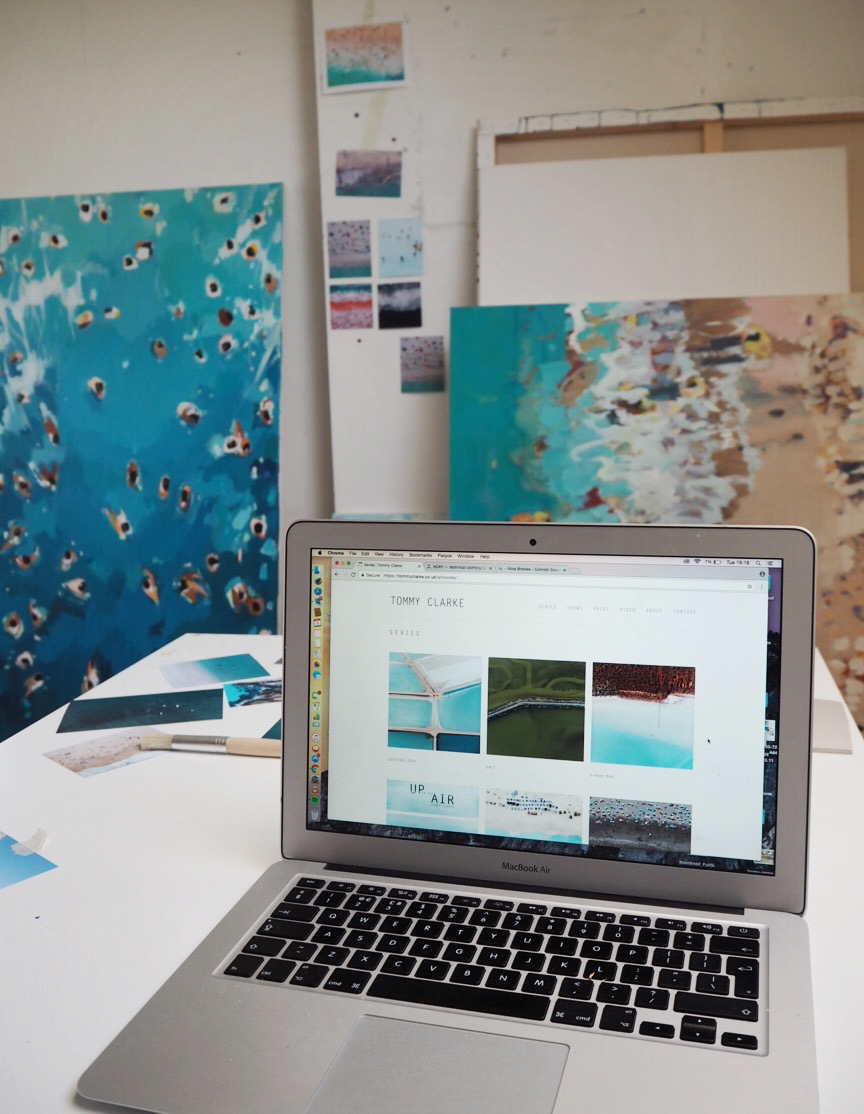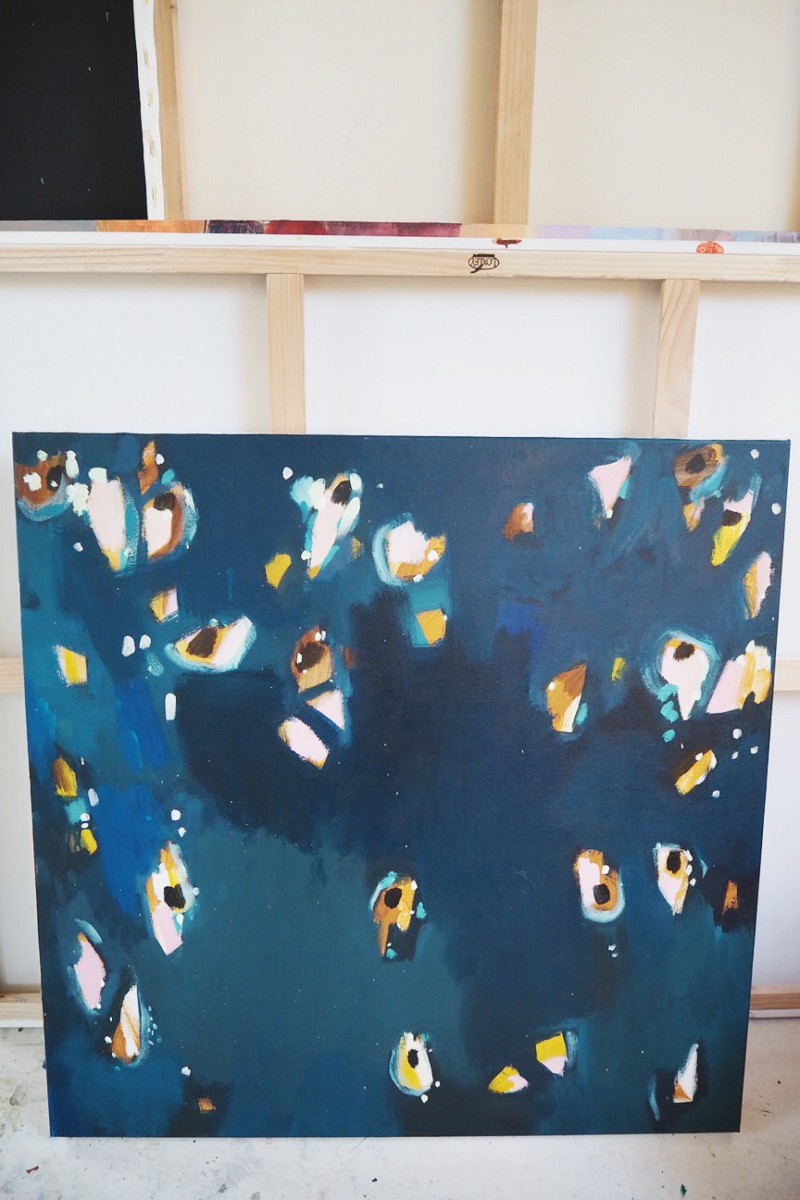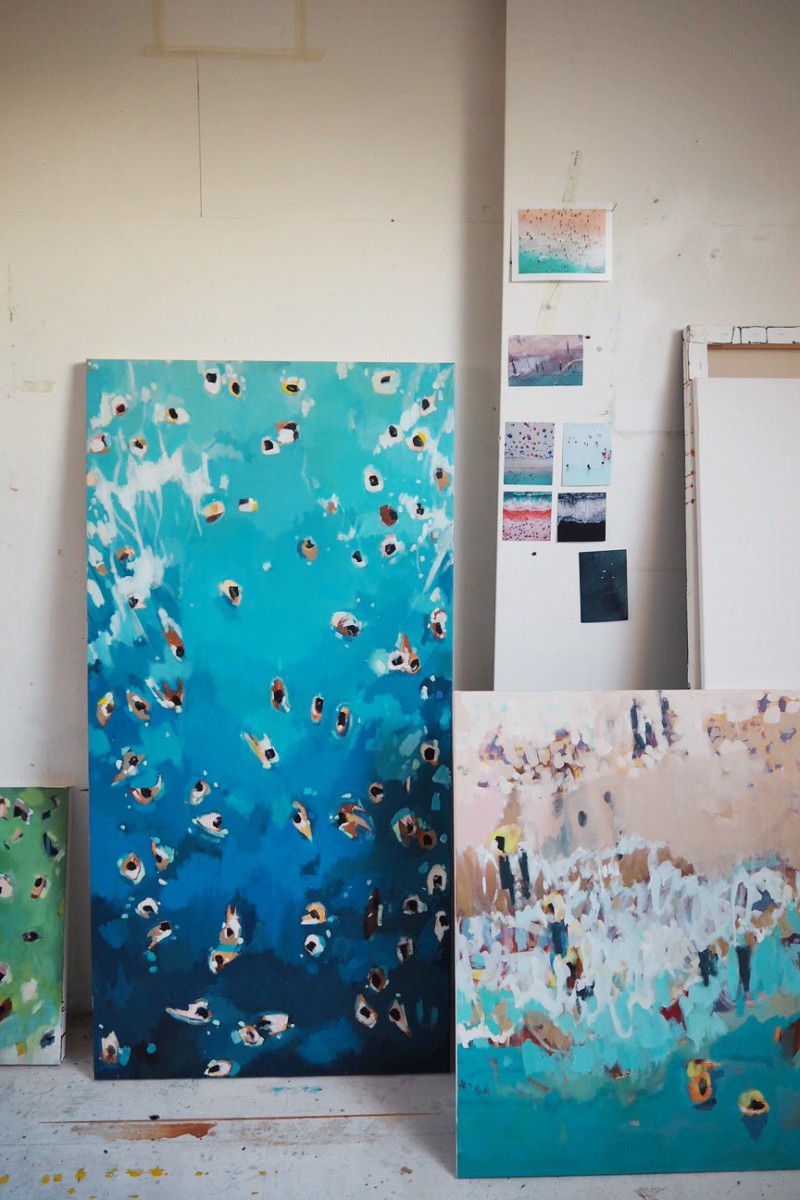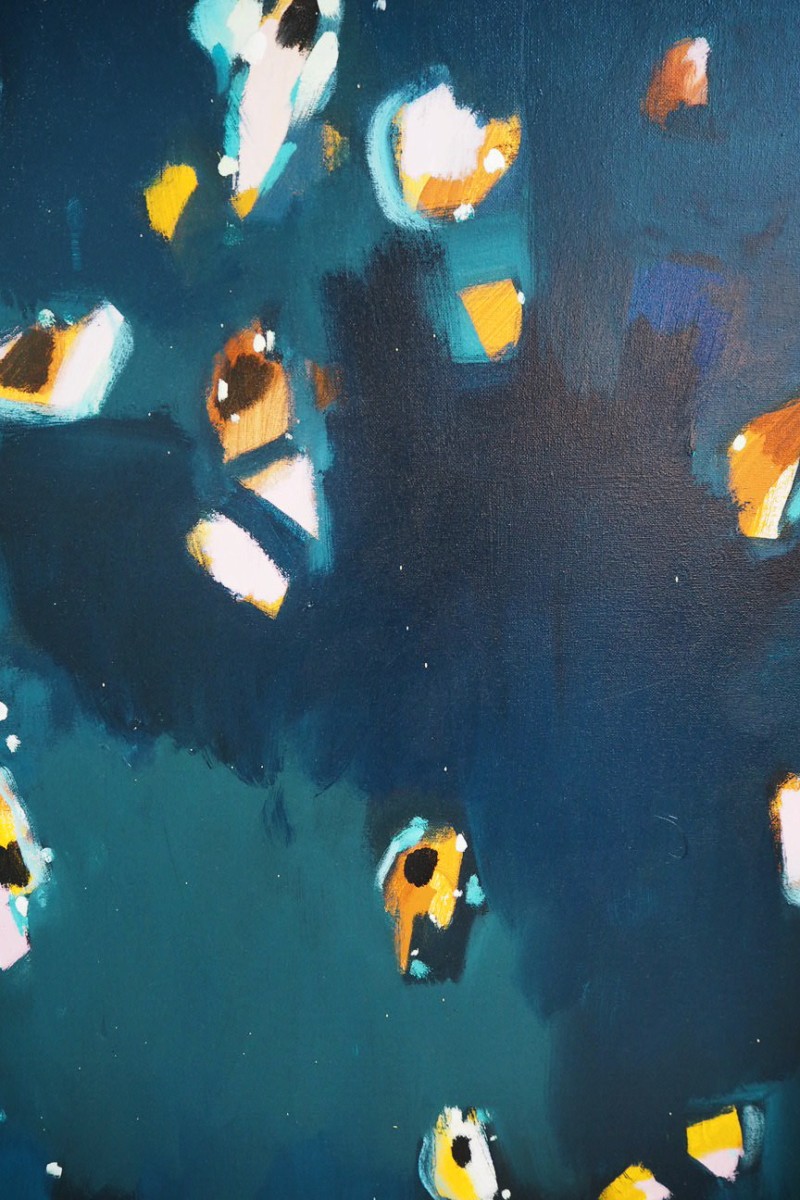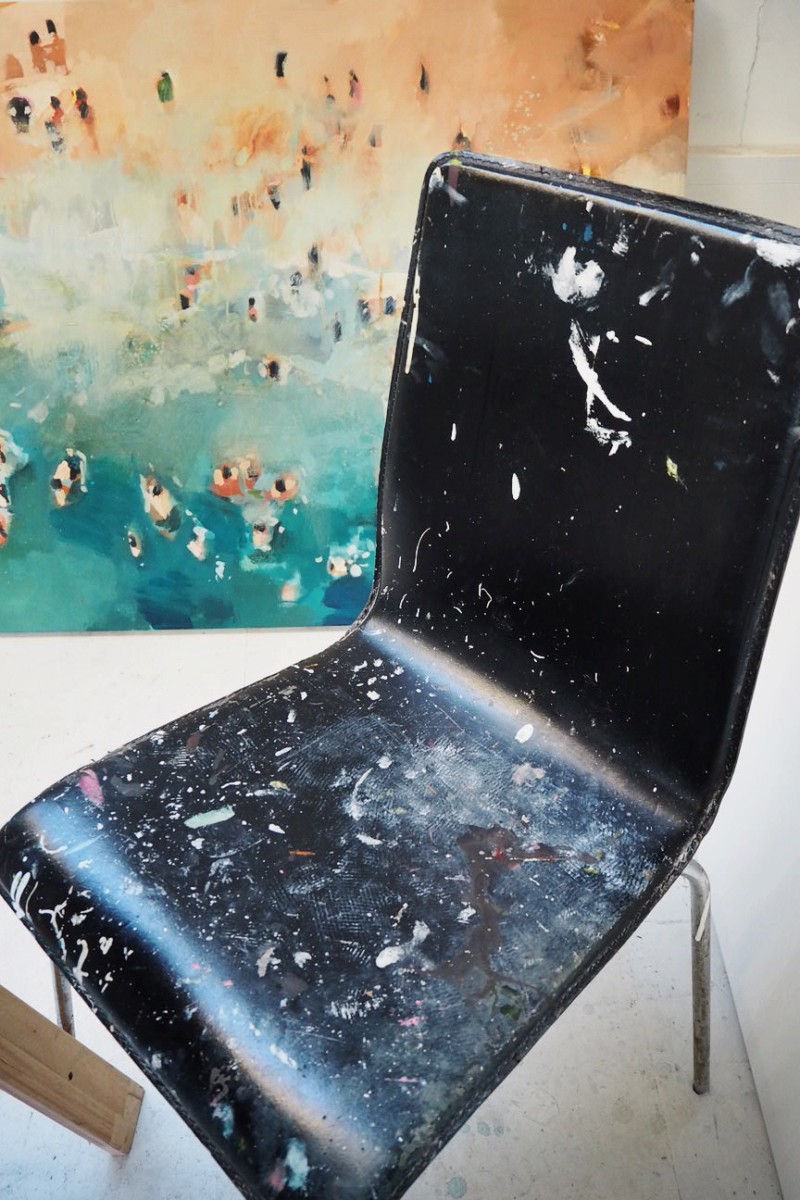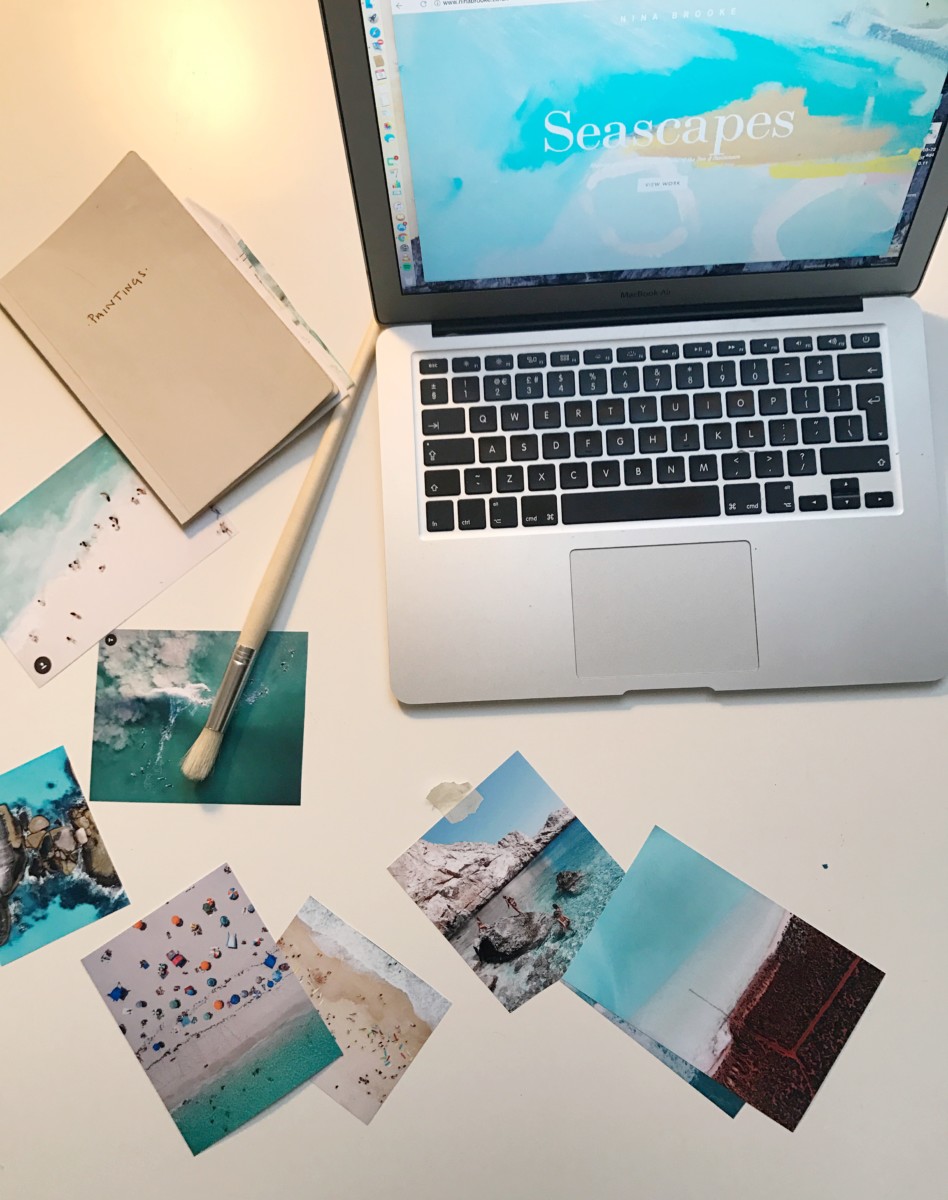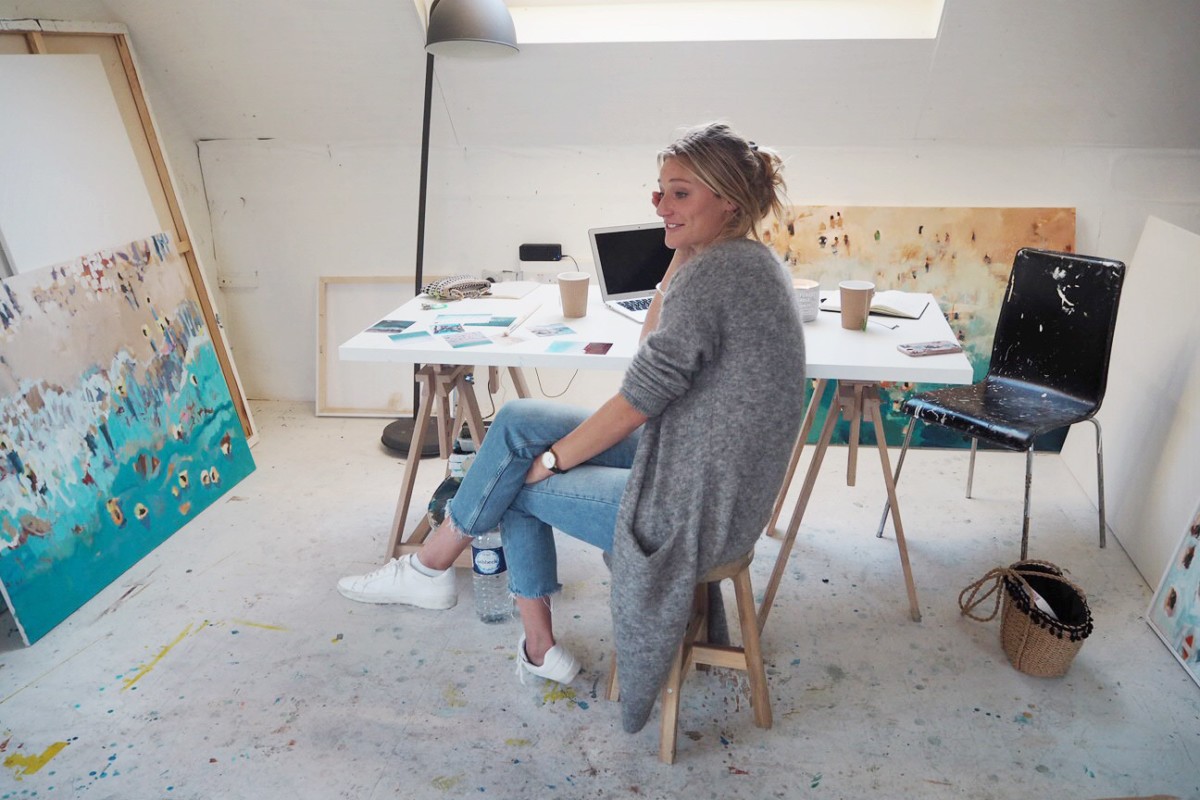 If like me you love the look of Nina's work, you can follow her on Instagram here (be prepared for enviable shots of Cornwall's beaches and her gorgeous dog Lundy!). You can also email her for commissions, prints or questions through her website here.
If you would like to see more of Nina's work, she will be exhibiting at the Rock Institute, in Rock, North Cornwall, from the 16th-22nd June, and then at Glastonbury Festival in Camp Kerala from the 22nd-26th June. I have no doubt we will be seeing so much more of Nina in the future…thank you for letting me into your gorgeous studio, I loved spending time in your colourful world.
LMNH x