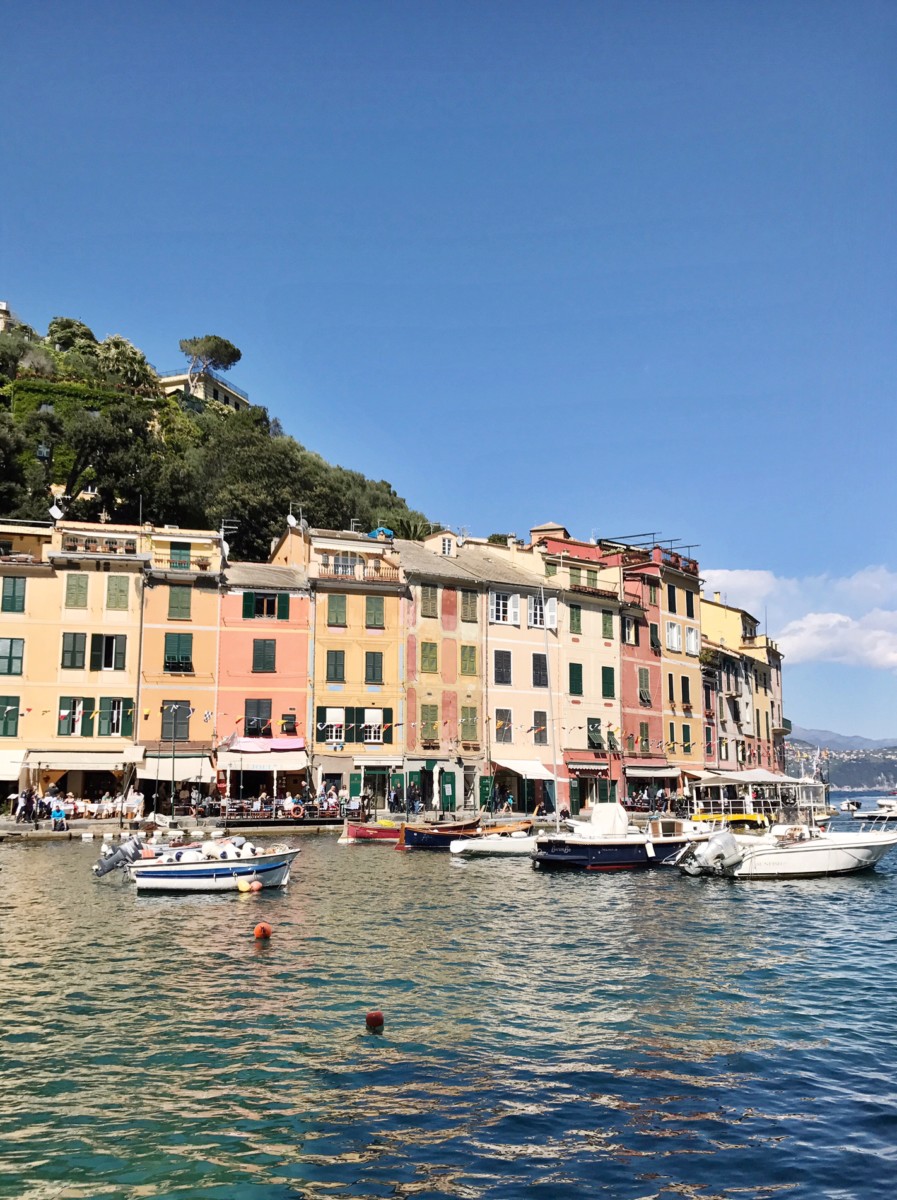 After a city break in Florence, we took the train up to the coast for some fresh sea air and a healthy dose of stunning scenery. The Italy trains are great – we hopped on one from the Santa Maria Novella station and for under 20 euros and under 4 hours later we arrived in the stunning port of Santa Margherita. This train up the coast has one of the most enviable views and runs through all of Cinque Terre too, so you could easily use this as your base for a few days exploring the Liguerian coast.
I've wanted to visit Portofino and this part of the coast since I'd read this book Beautiful Ruins (which I've done a review of on the blog if you want to check it out). Portofino itself is a tiny fishing village, secluded and utterly beautiful. You don't need longer than a couple of days to explore it's charm and get a good taste of this little section of the Italian riviera and again, I would highly recommend visiting either end of when the season begins so you can avoid the crowds (either April or September).
 Rugged pastel-coloured houses and local, independent stores are sat side by side with high-end boutiques and seafood restaurants that all fringe the main Piazzetta; a small cobbled square that overlooks the famous harbour lined with super-yachts…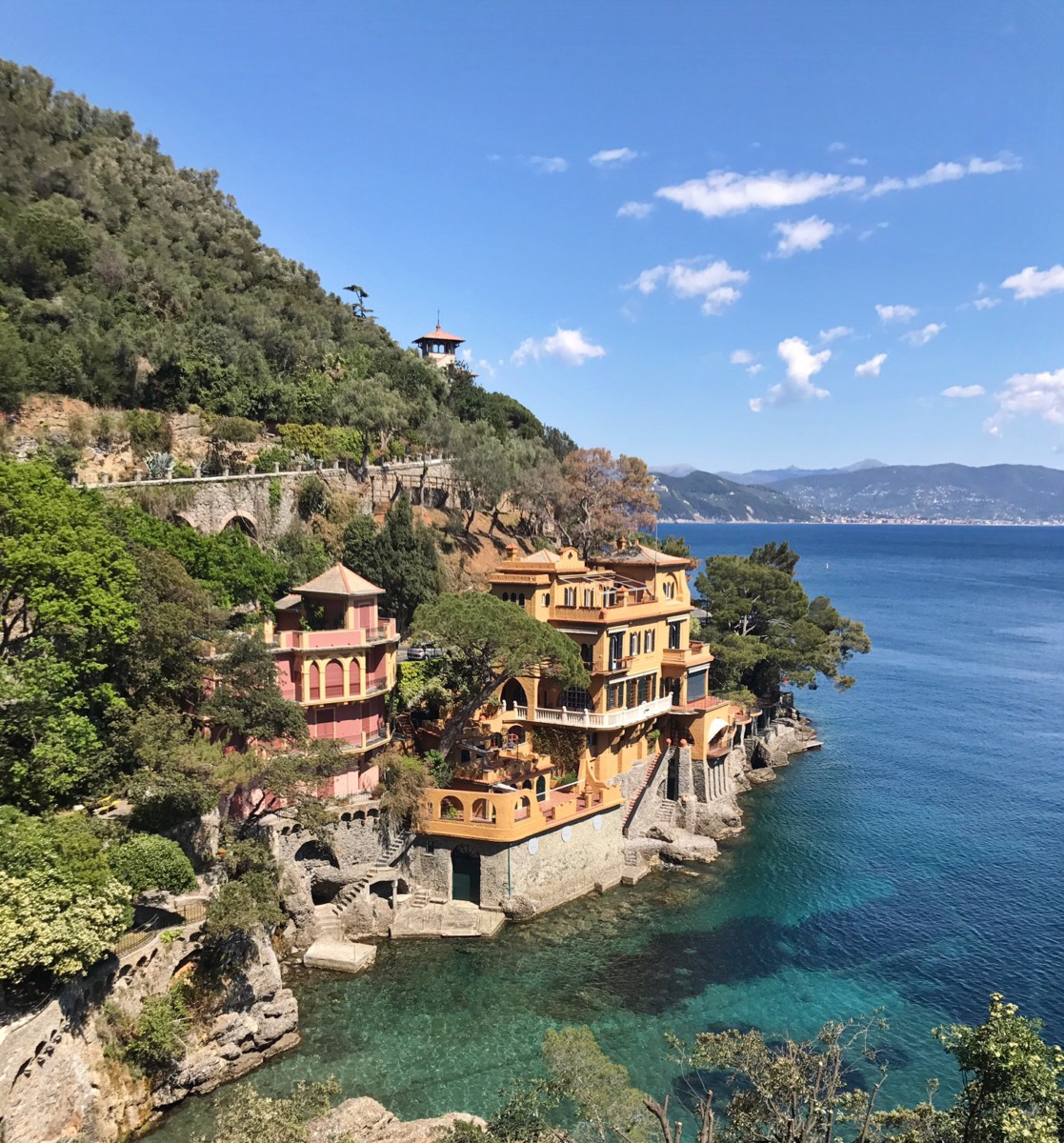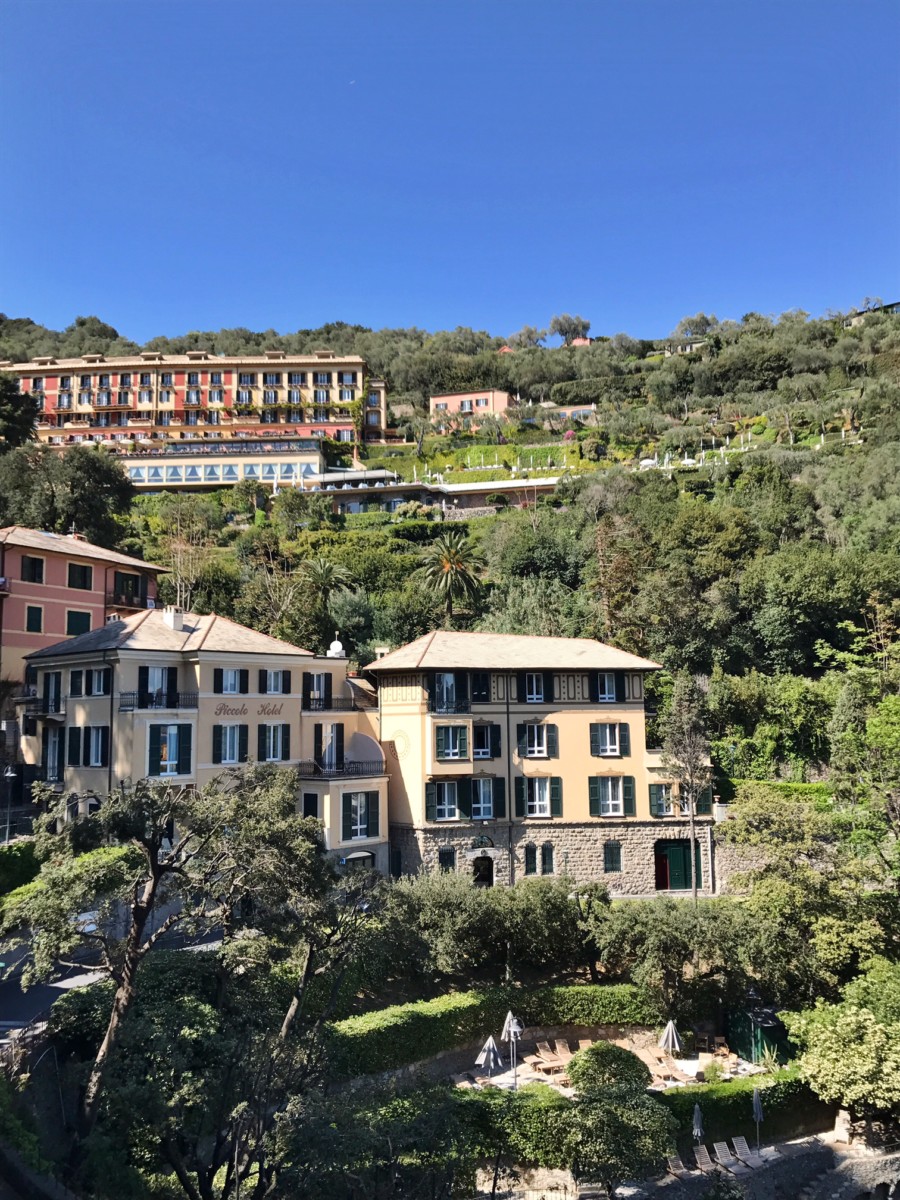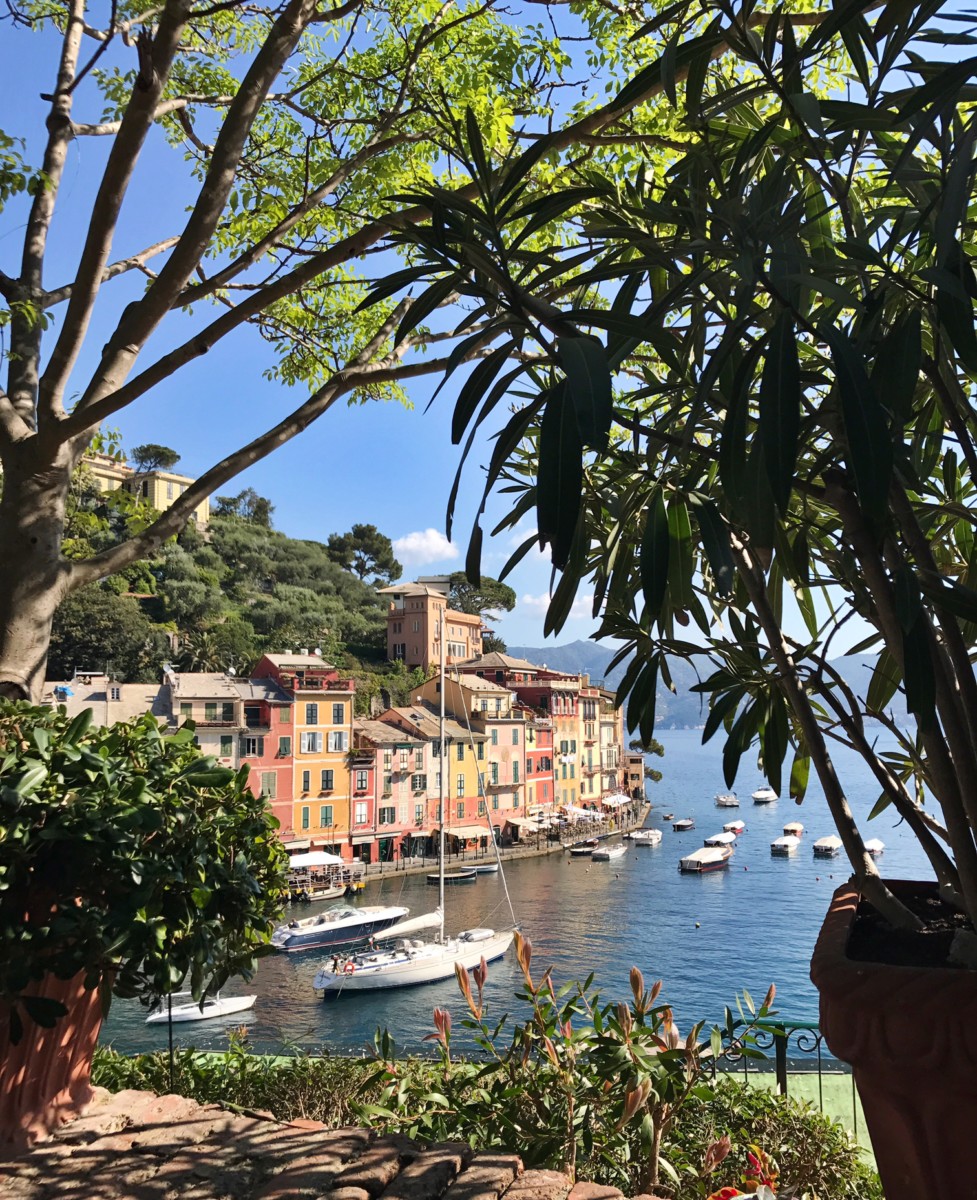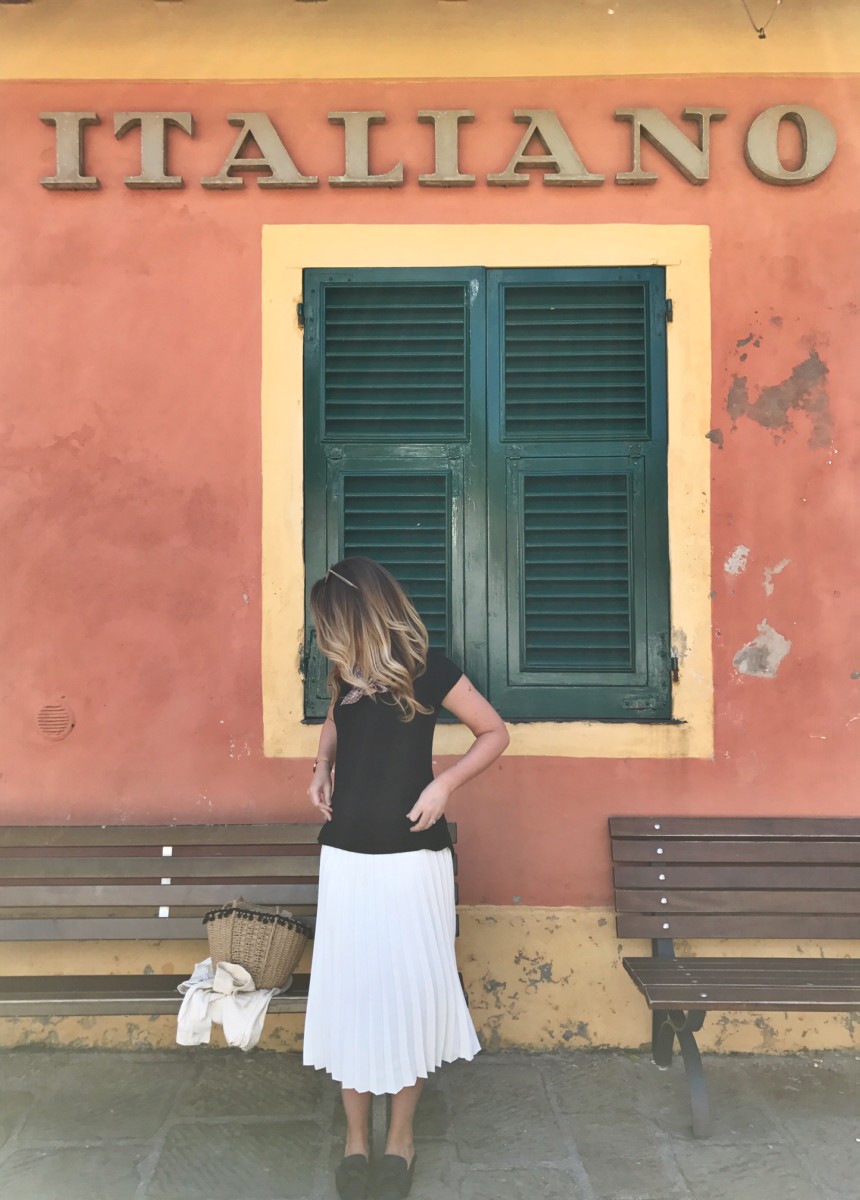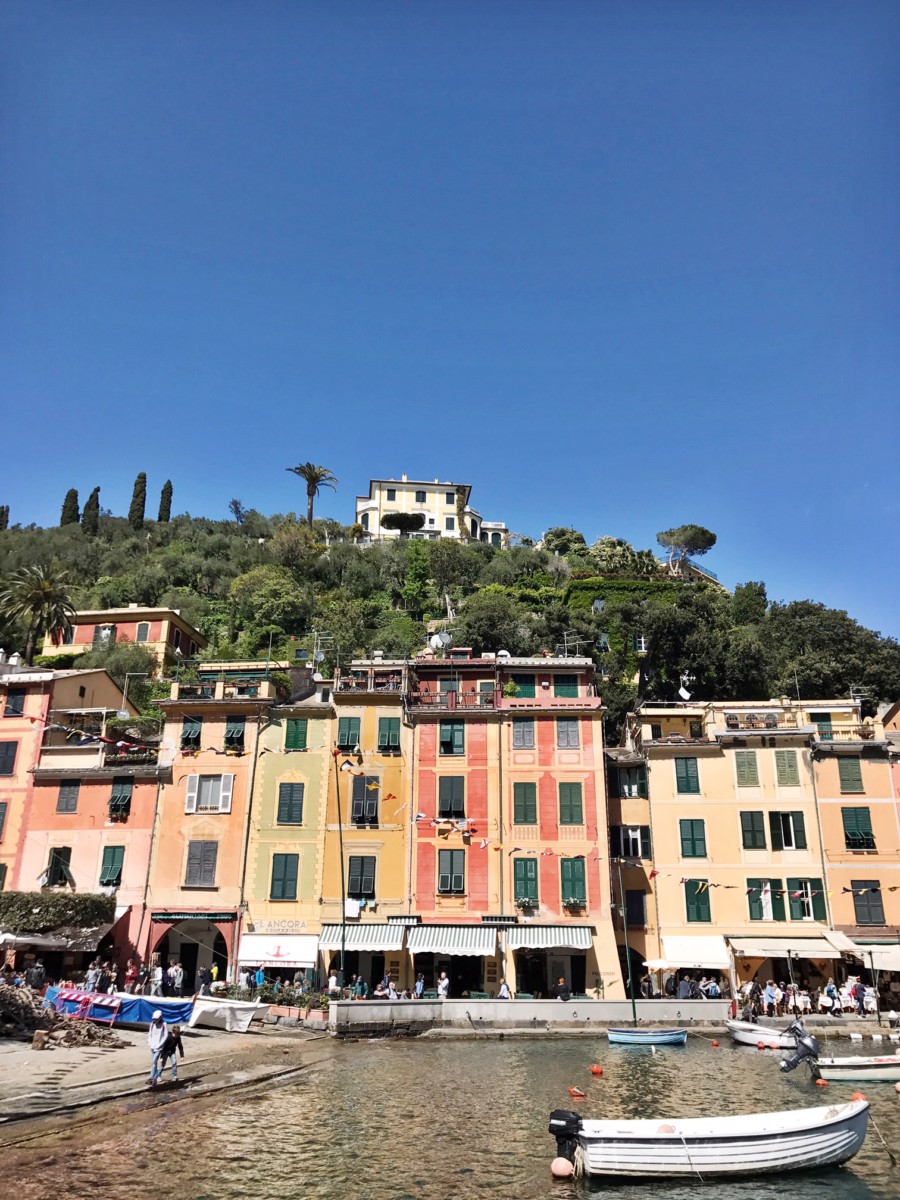 We stayed at Hotel Piccolo, which is lovely but – like most of Portofino – pretty overpriced. Hotels are few and far between in the area actually (as it's so small) so if you want to stay for a couple of nights just factor this into your budget and know there aren't really any bargains to be had when it comes to accommodation. A cheaper alternative would be to stay in nearby port Santa Margherita (which looked gorgeous and is much bigger) and get a boat over for a day trip to explore Portofino.
For such a small port, there's a pretty amazing ratio of restaurants. You can hop between the ones on offer for lunch and dinner but here are a few places I'd personally recommend:
Truffle pasta at La Strainer restaurant
This dish is infamous in the port and people come all over the world for it! It's covered in truffled and made within a wheel of cheese – delicious. The serve at La Strainer is wonderful too and they will serve you delicious desert wine after your meal. The lobster is incredible too (but beware it's not a cheap meal and is definitely one to save for a treat!).
This is a must stop for an aperitif before dinner (one of the best glasses of rosé I've ever had outside of Provence) and the lovely owner serves THE most insane charcuterie board as the accompanying snack.
O Magazin
Another staple on the far side of the port, this place is a beautiful setting and a lovely spot for a late lunch with views over the whole port.
This is a classic spot overlooking the harbour and is always busy (a good sign!). They do a cracking version of the famous pesto pasta that the area is famous for – try the pesto gnocchi.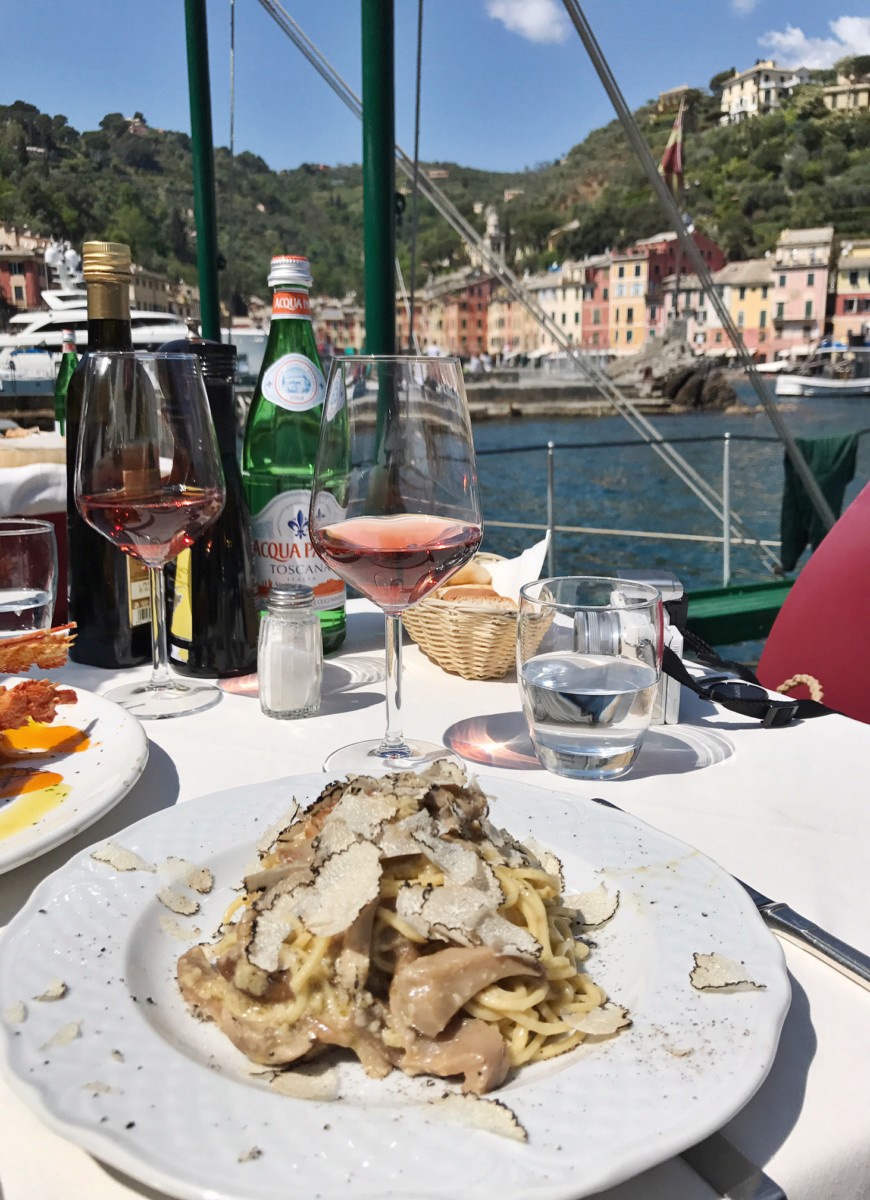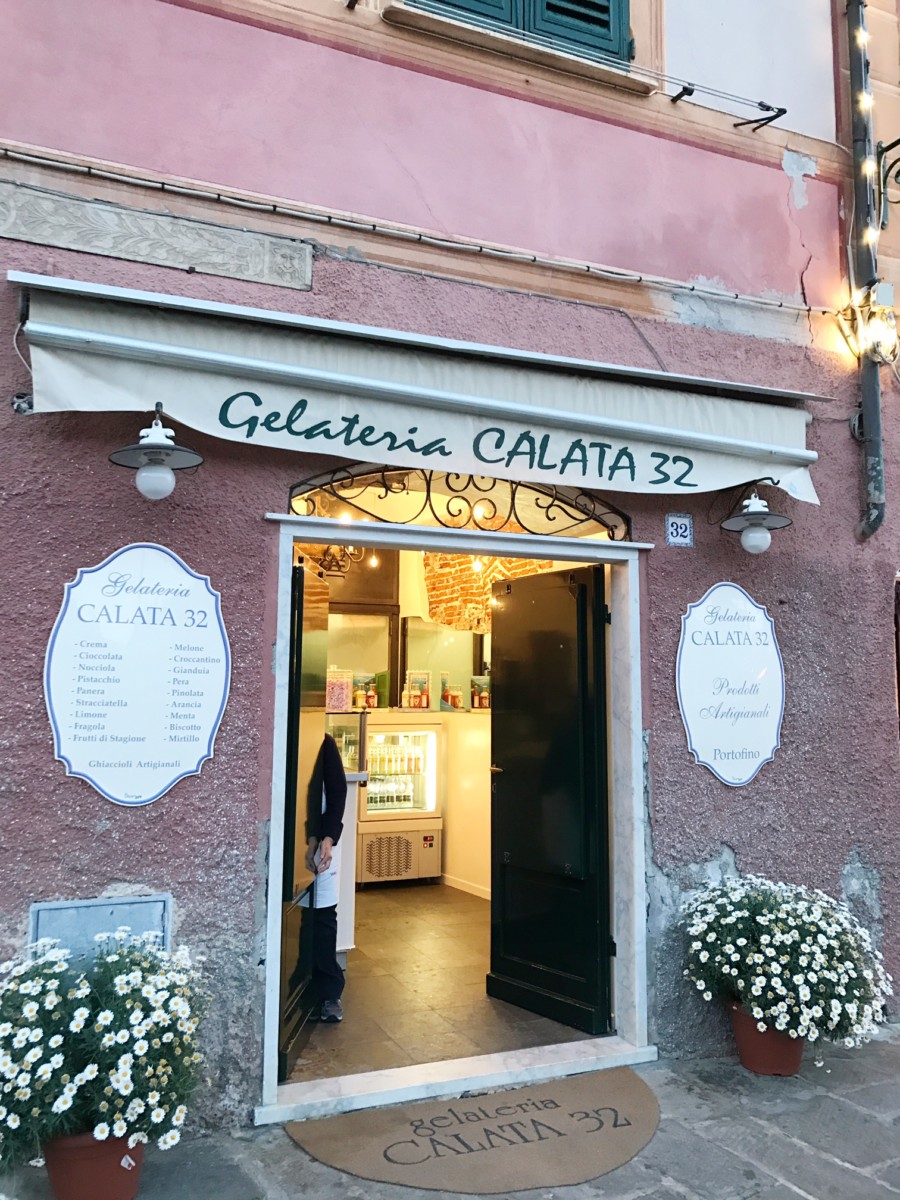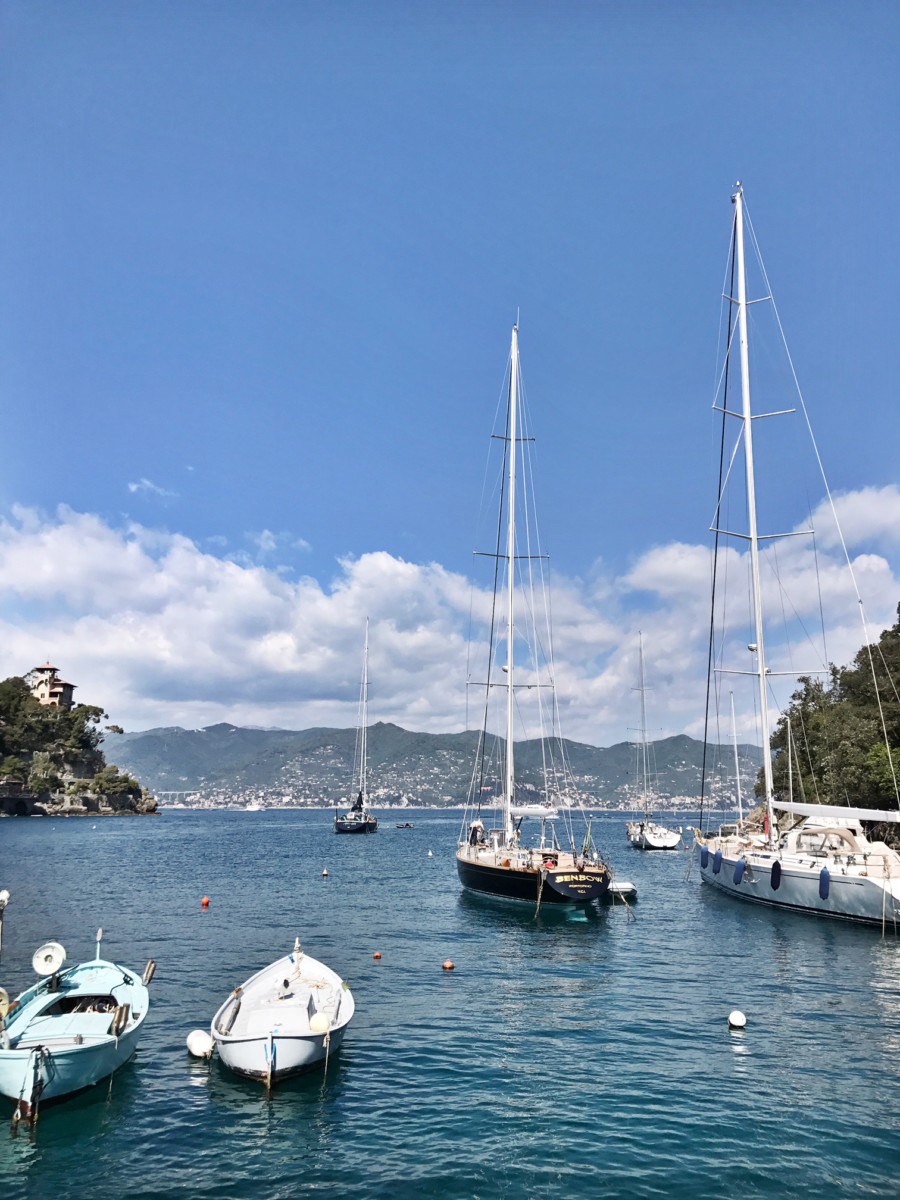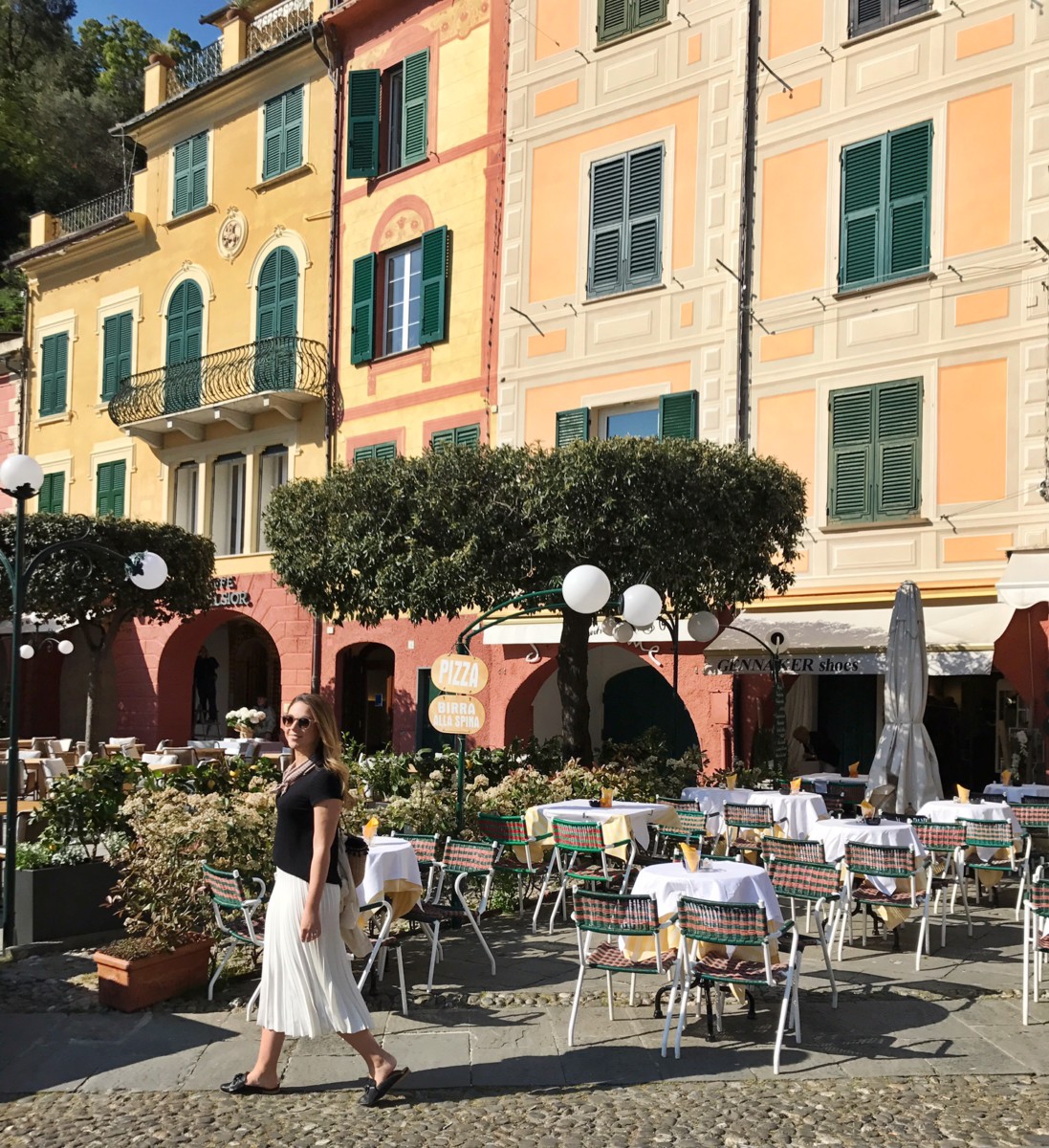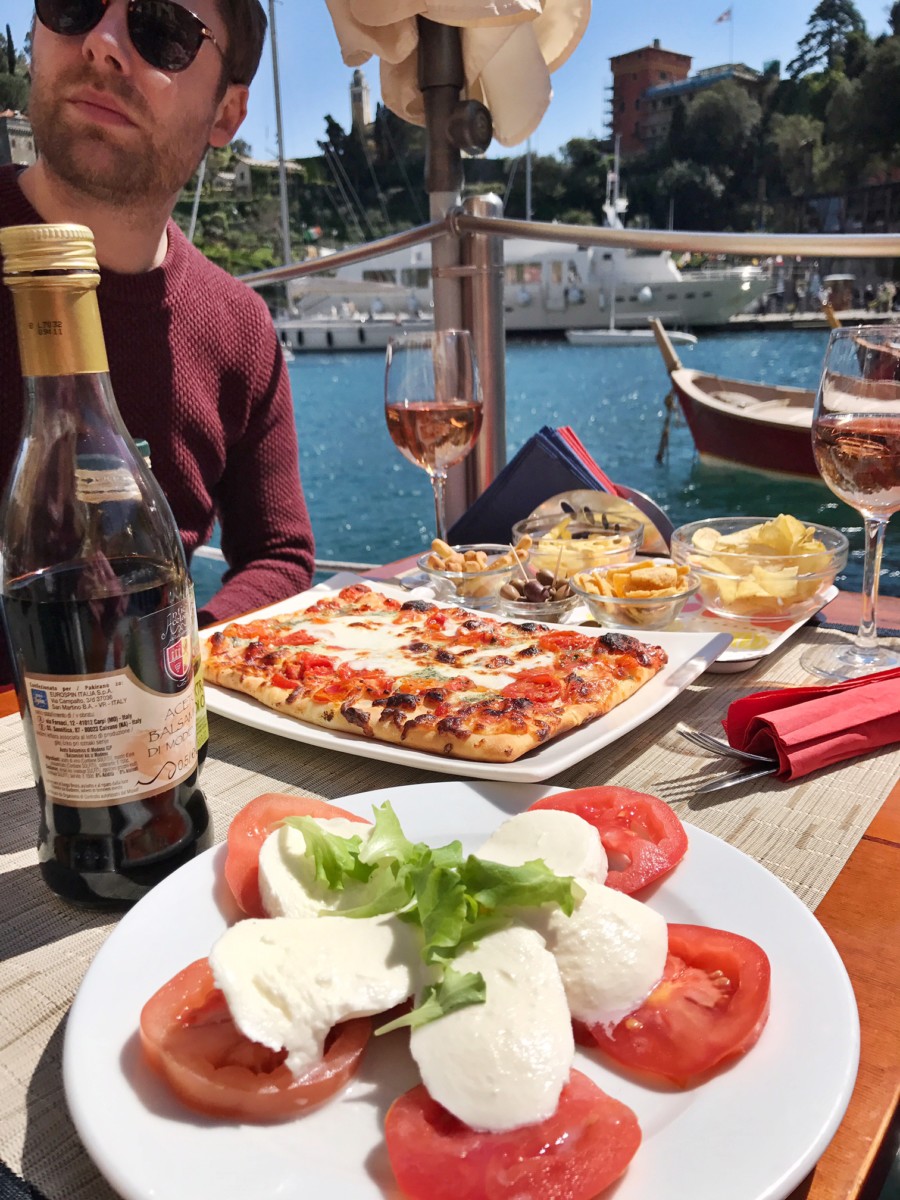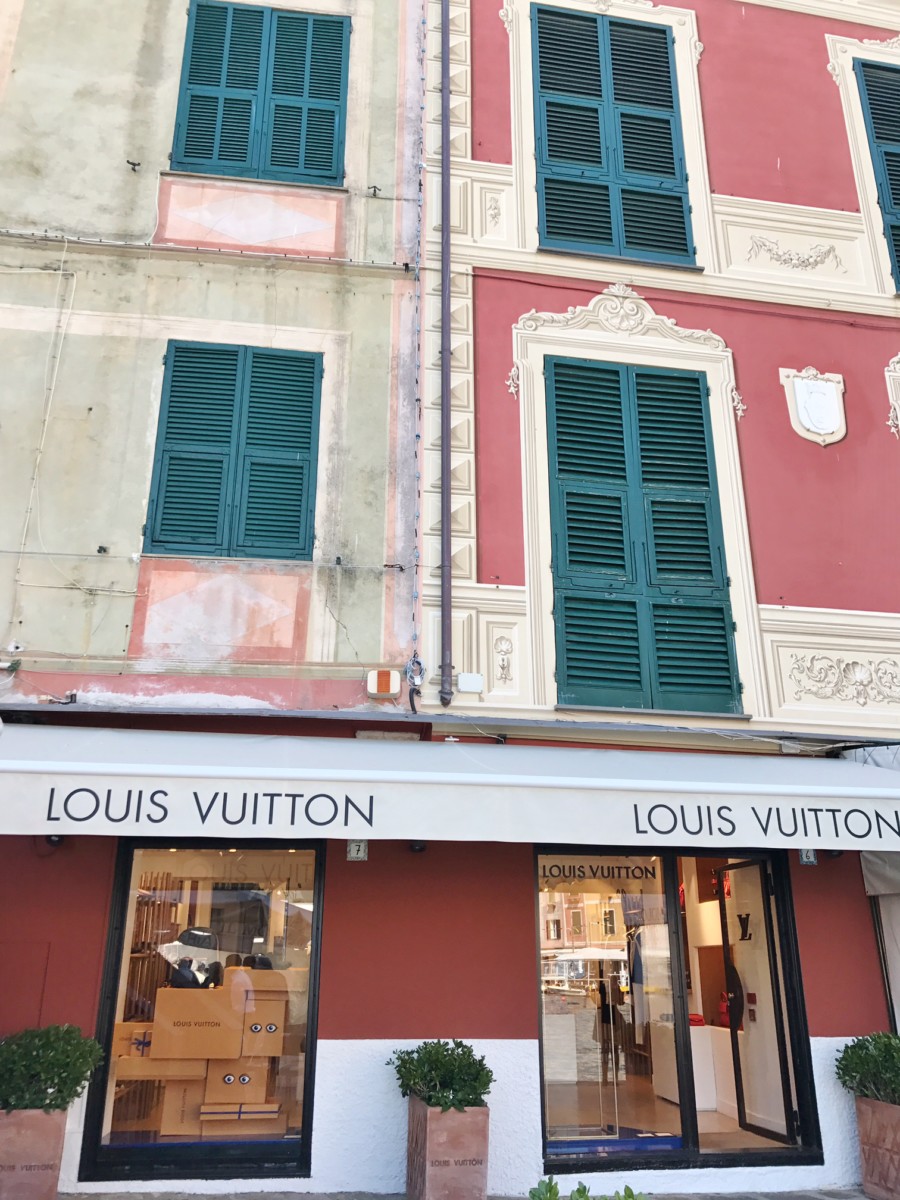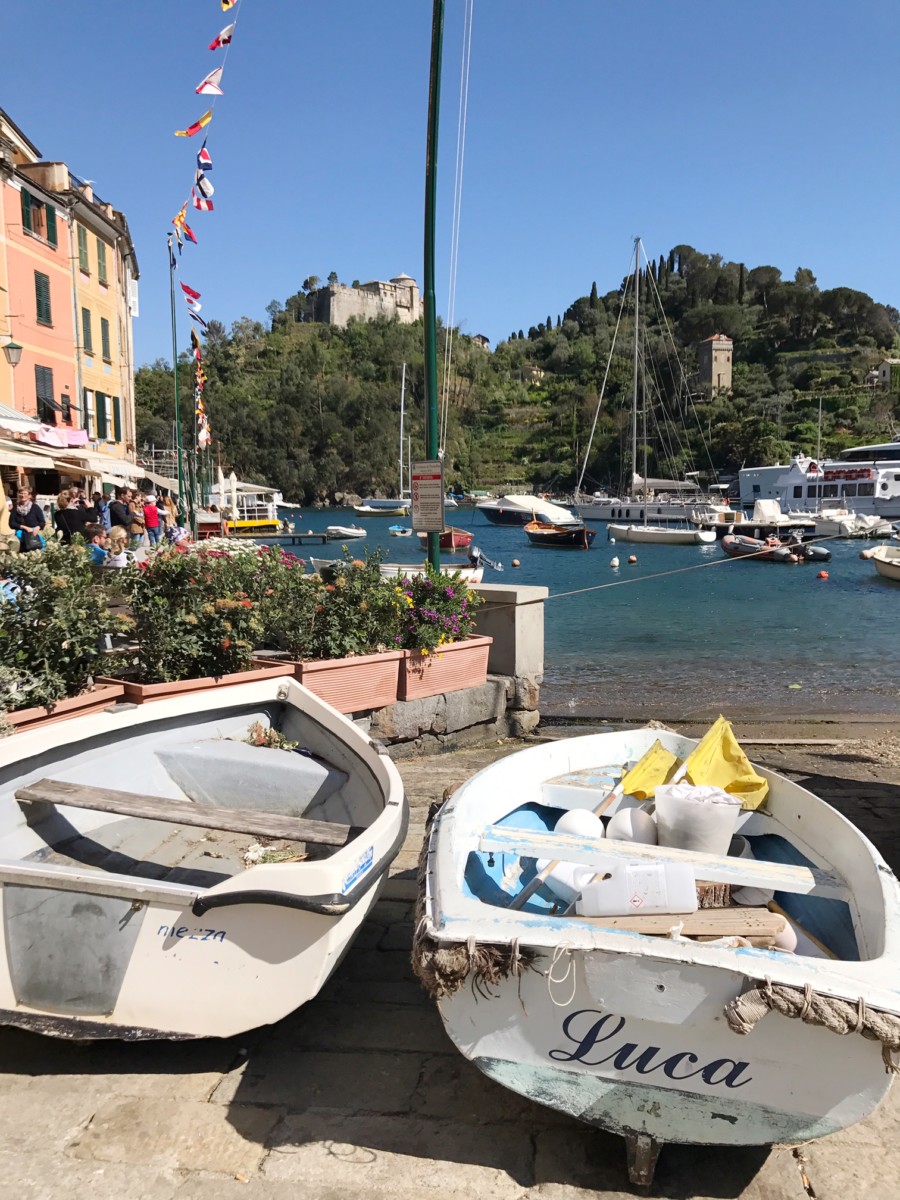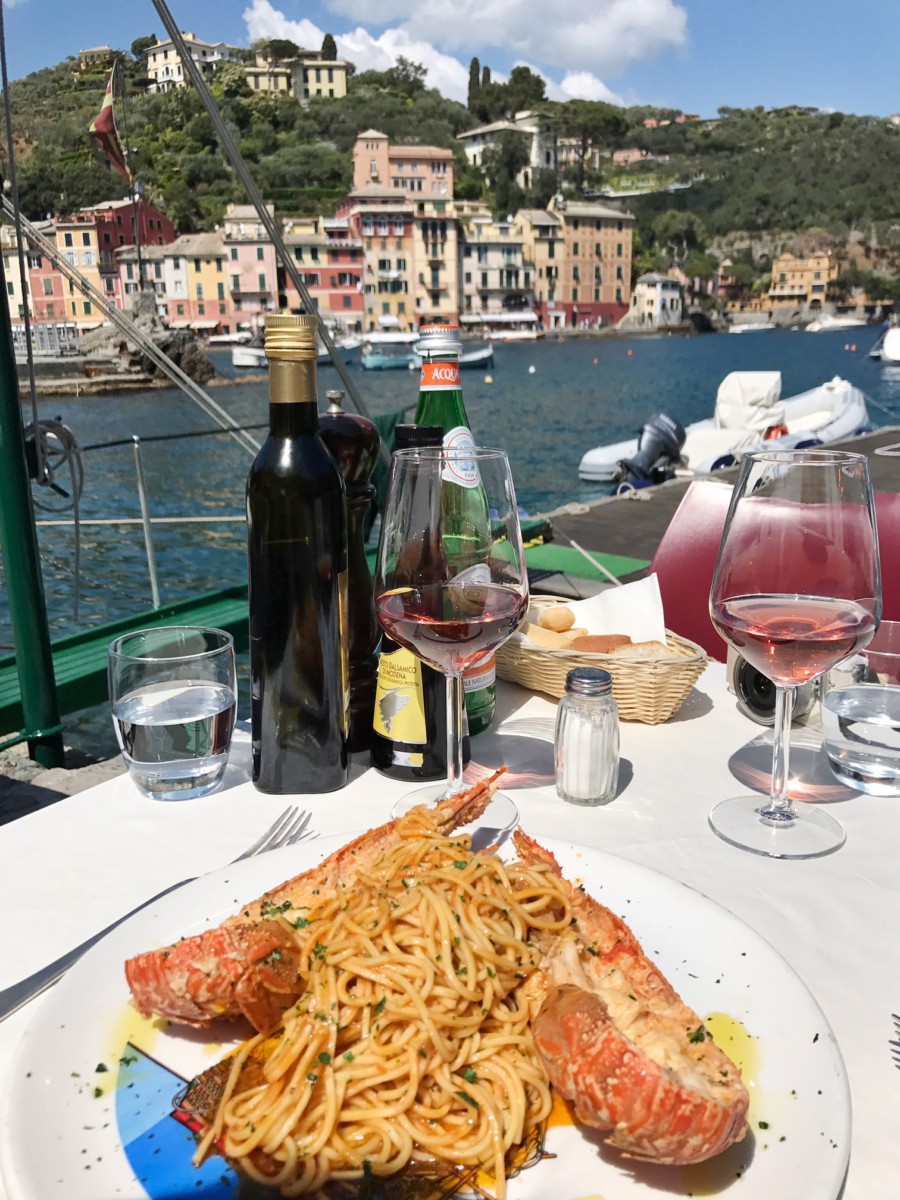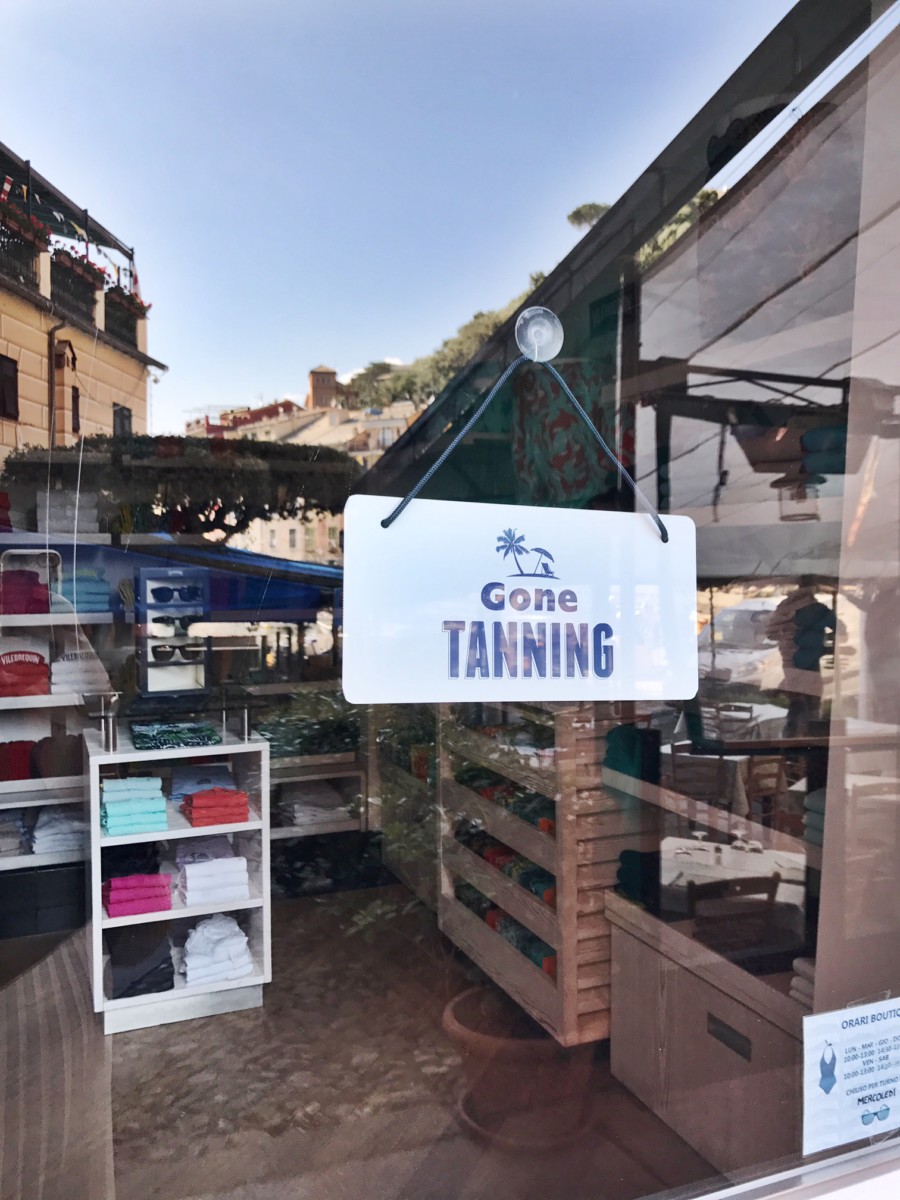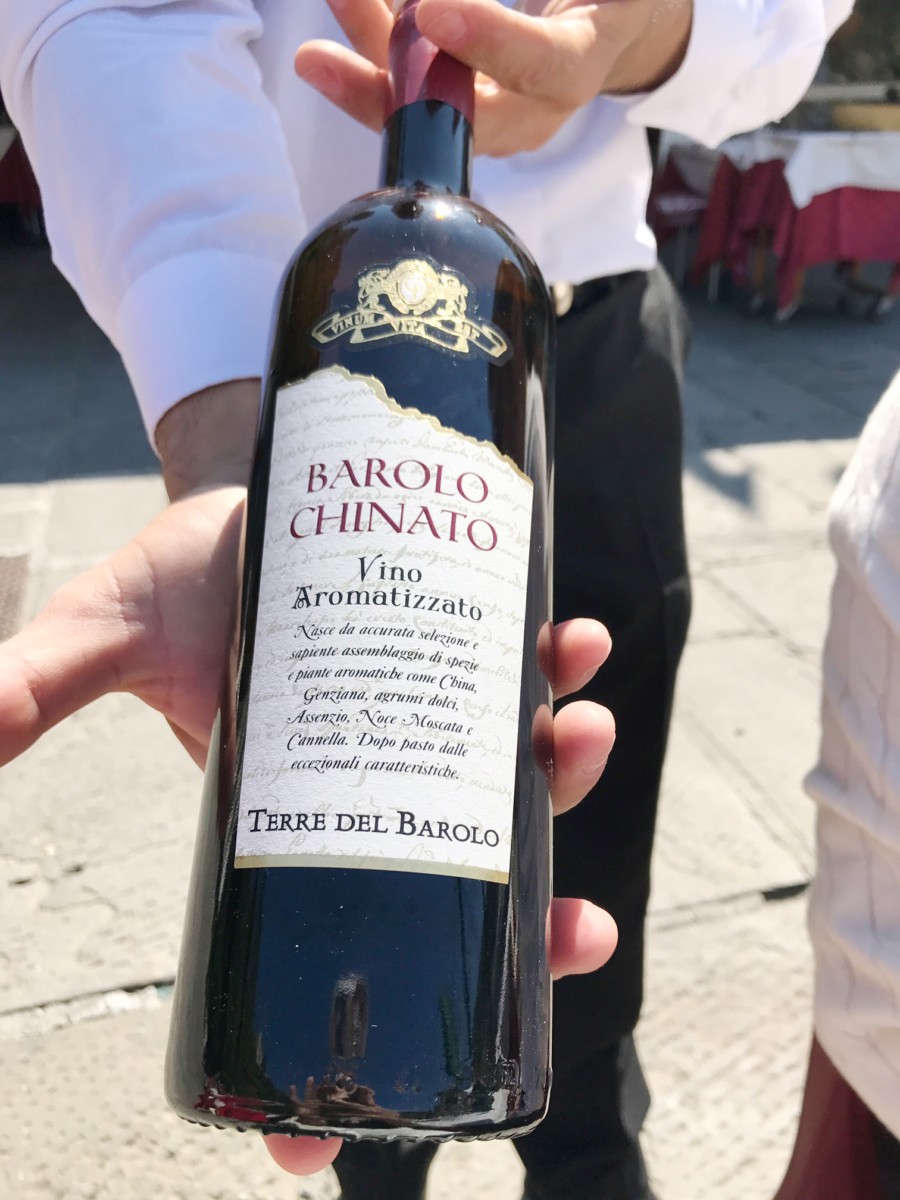 From the harbour, it's a must to walk up the flight of stairs signposted Salita San Giorgio to the plaza of Chiesa di San Giorgio. Destroyed by a bomb during the Second World War, the Romanesque-style church underwent reconstruction in the Fifties, prompting the discovery of an ancient, hidden chapel. From here you can then walk up even further to Castello Brown, which is a castle (5 euro entrance fee if I remember correctly) that hosts lots of events and art exhibitions in the summer with stunning, panoramic views over the iconic port. Great spot for pictures!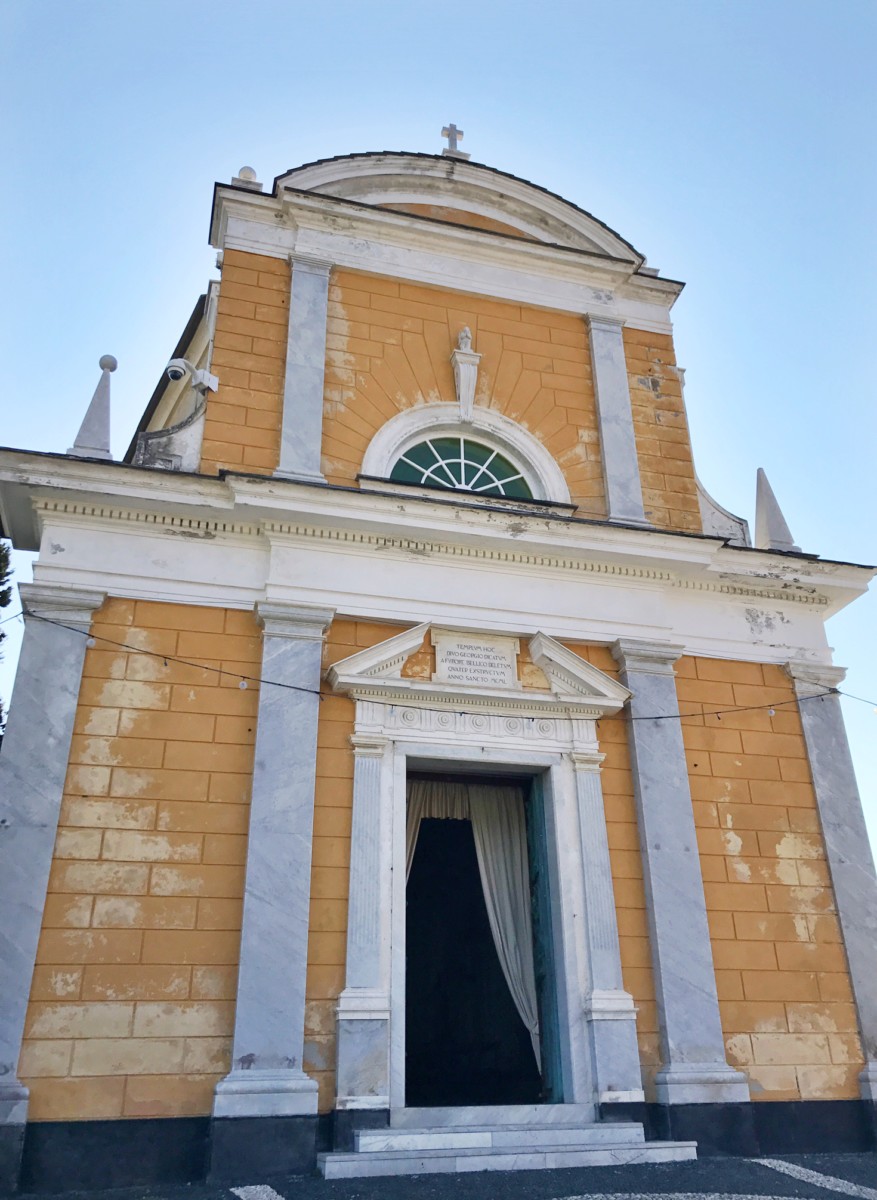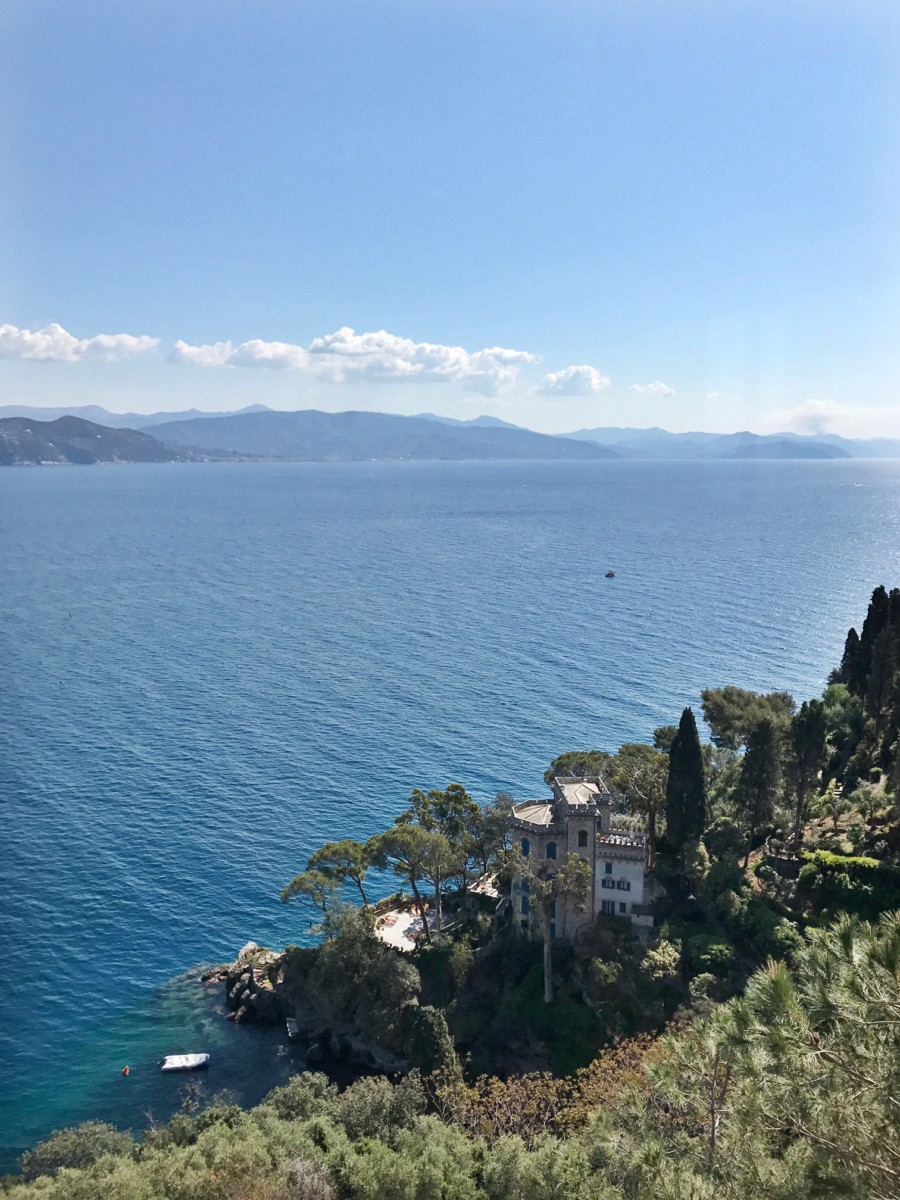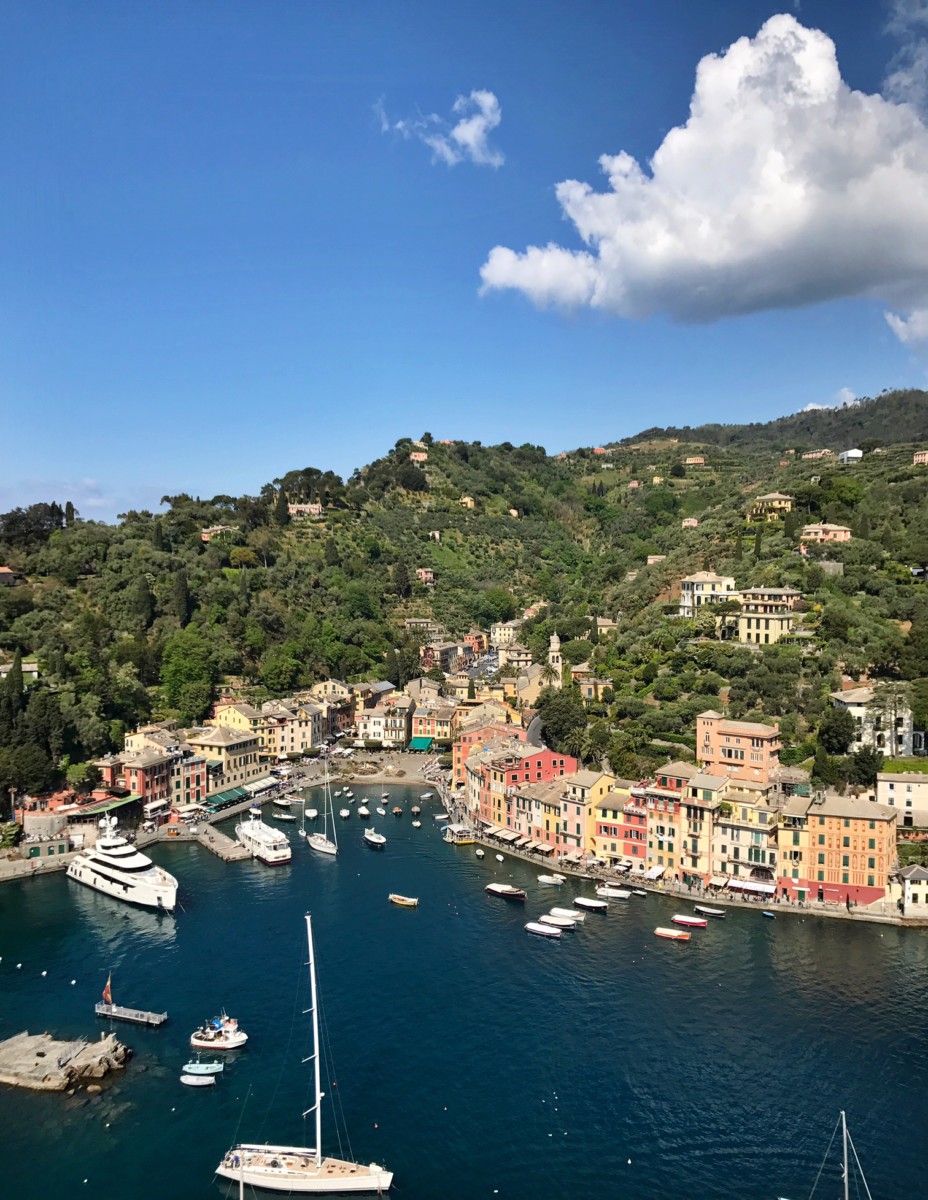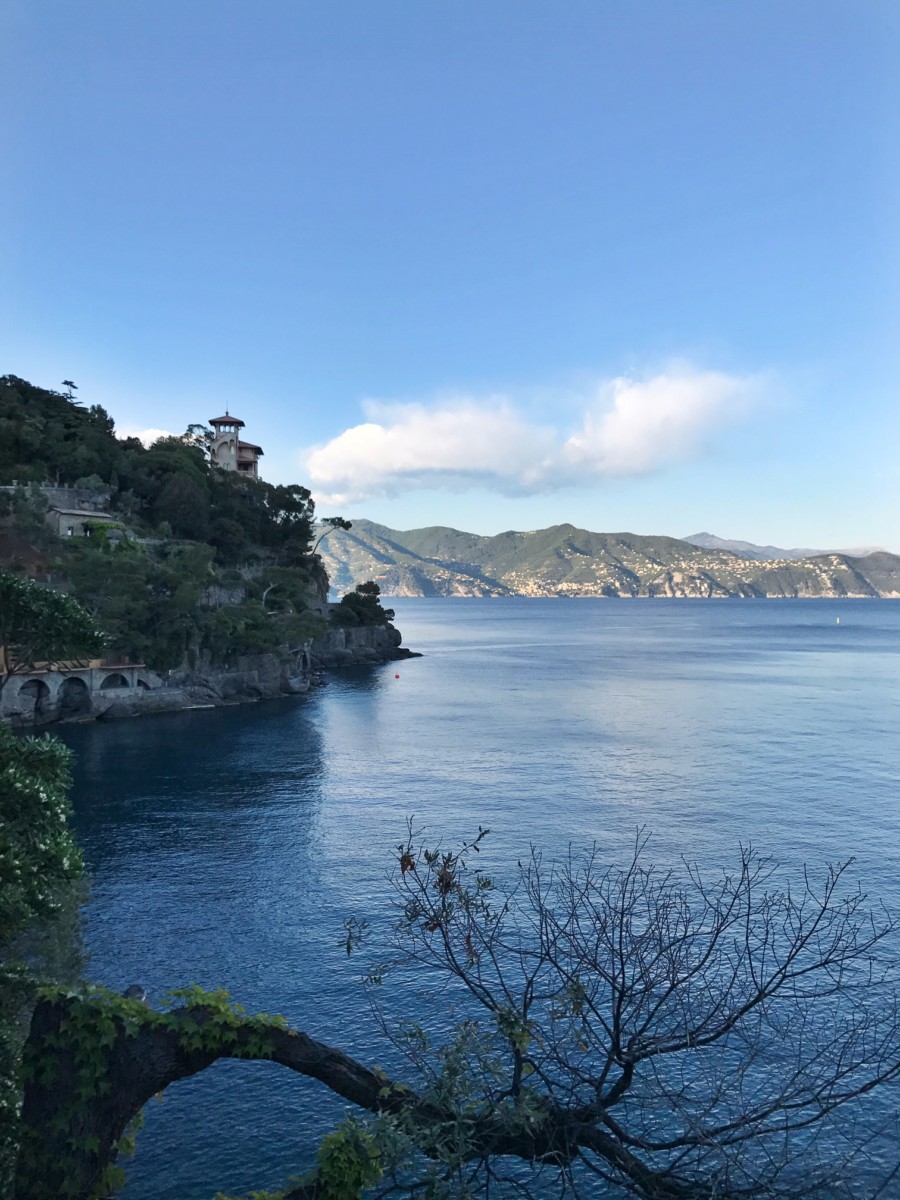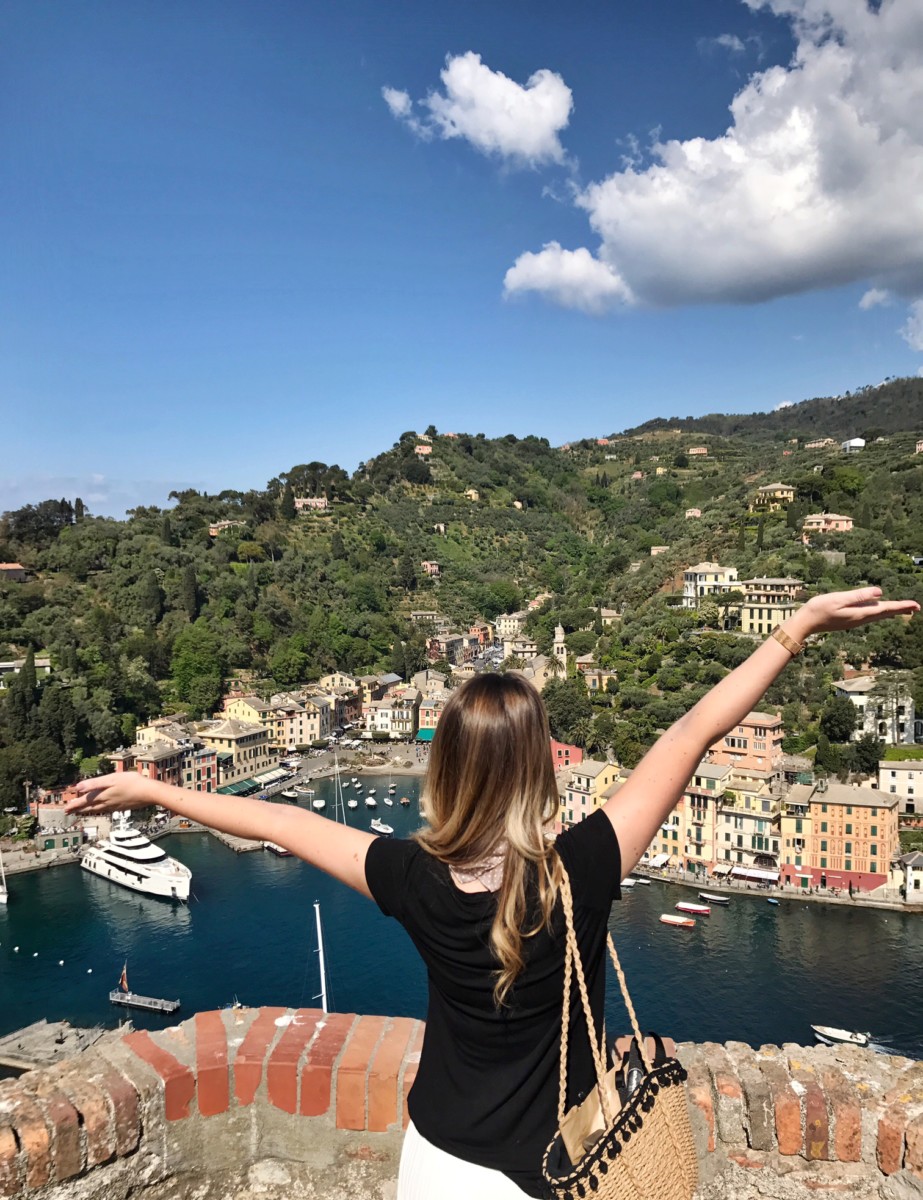 The perfect way to end a trip in this incredible part of the world would be to splash out on cocktails and an aperitif at the Belmond Splendido Hotel. This luxury hotel is world-renown and you will be wined and dined on the terrace by a guy in a sparkly suit playing the piano while overlooking the incredible views; it's old school glamour at its best.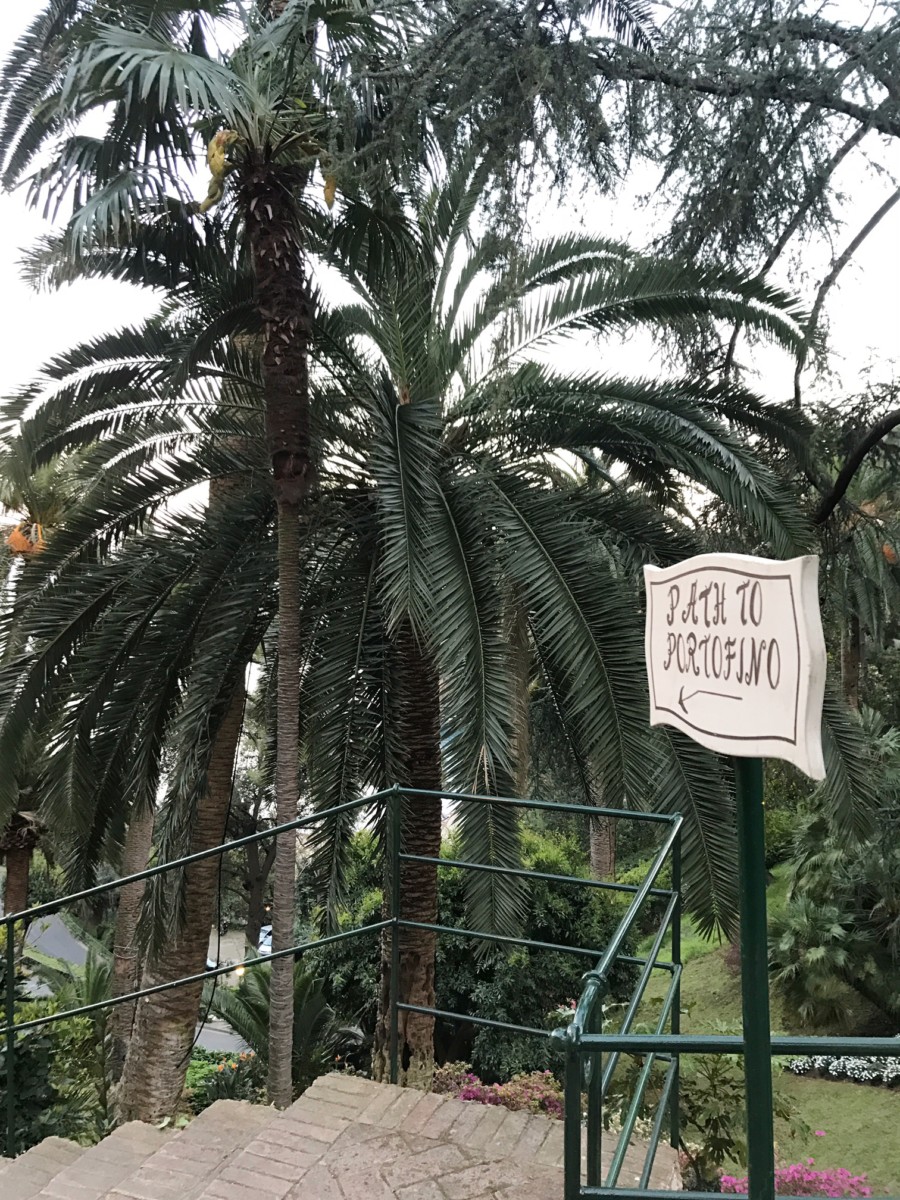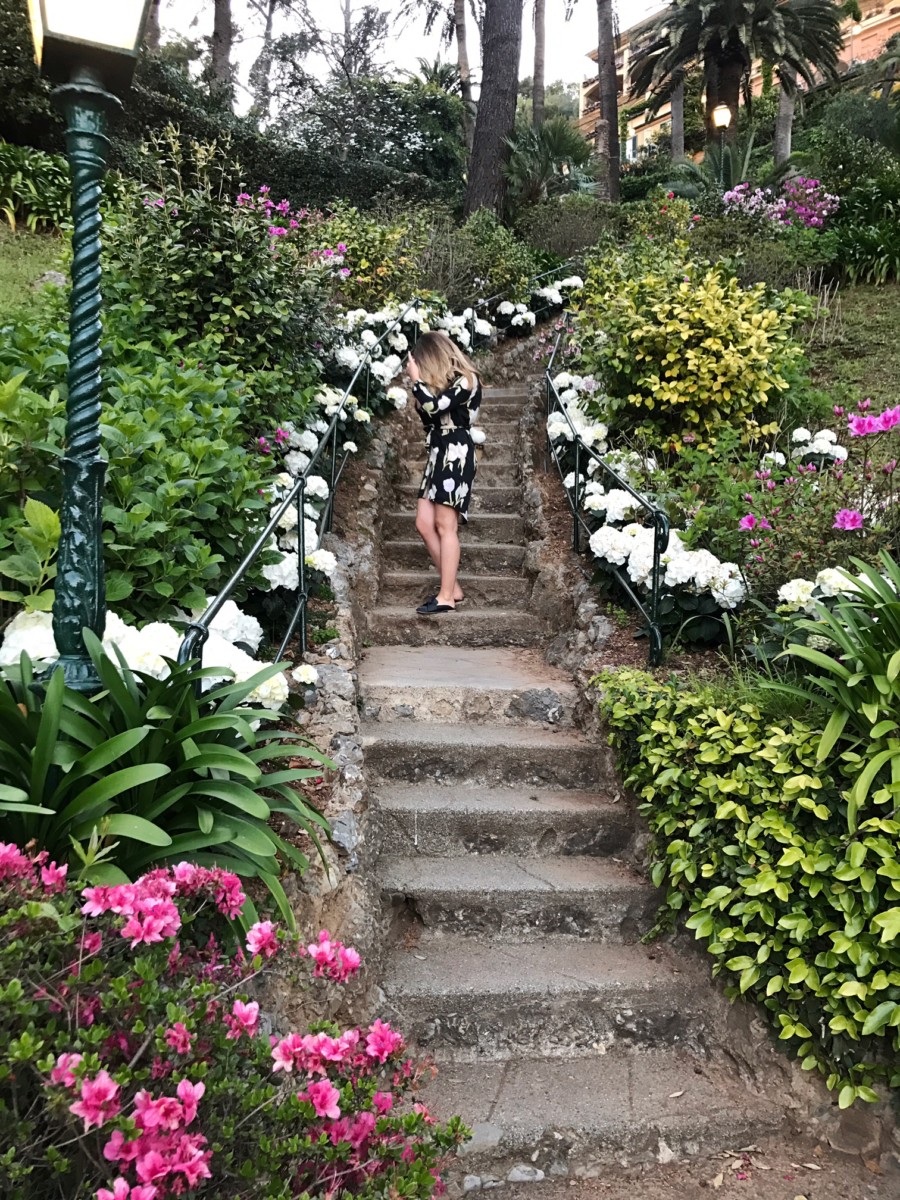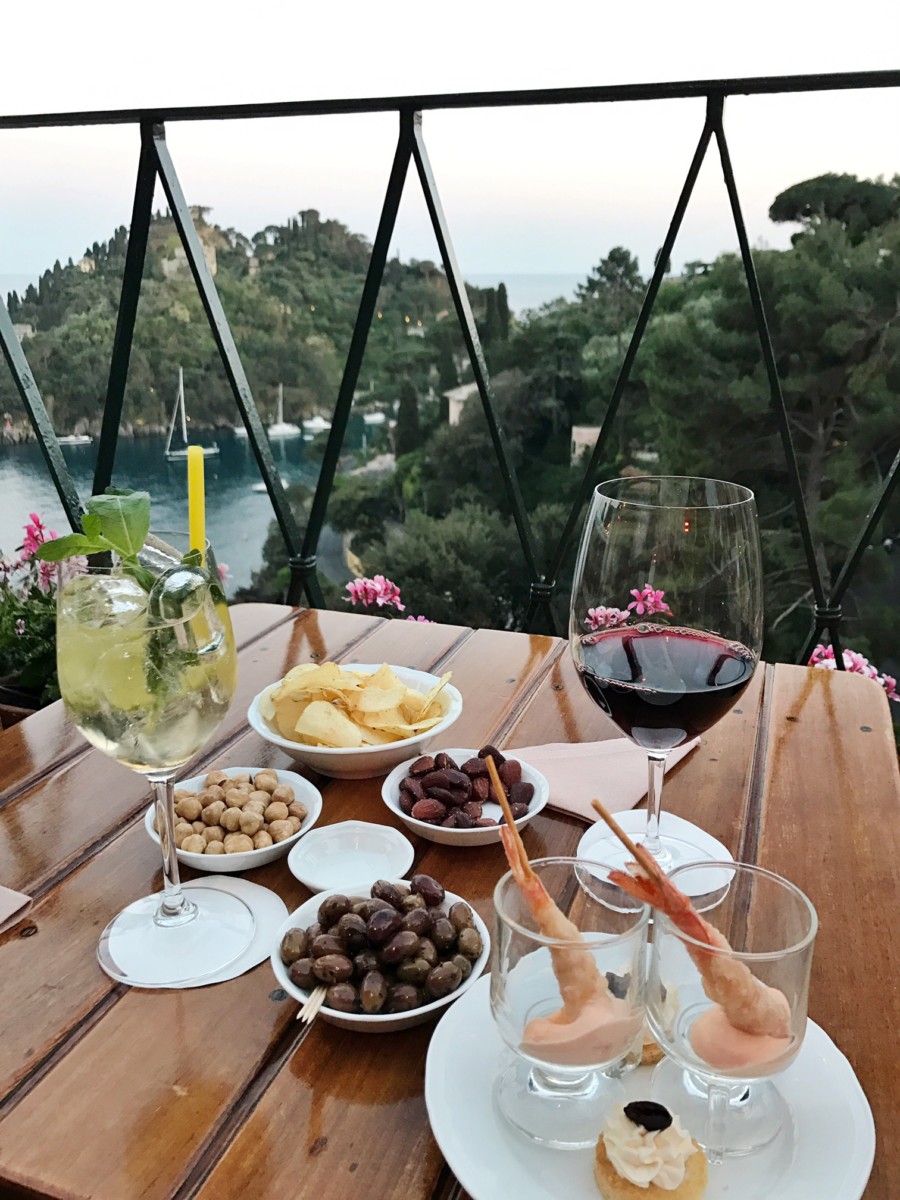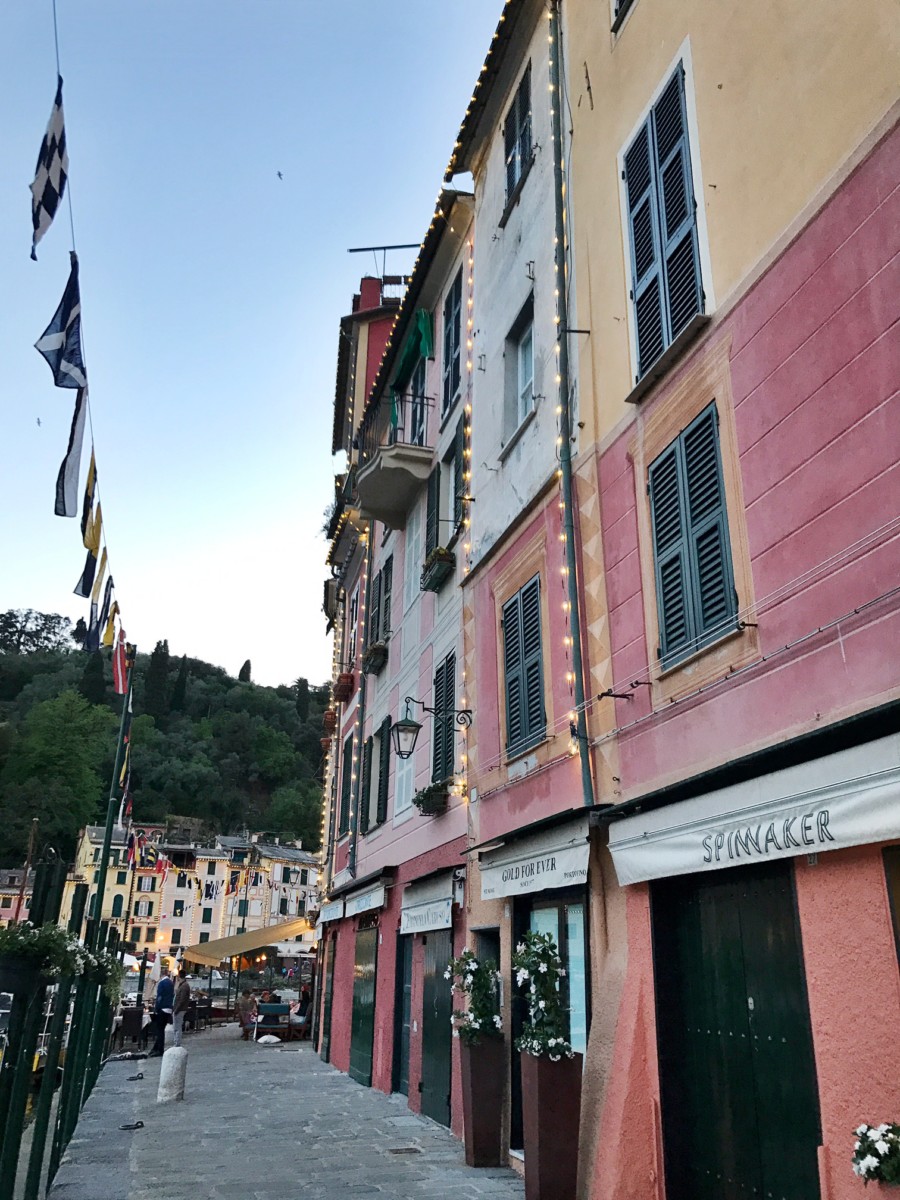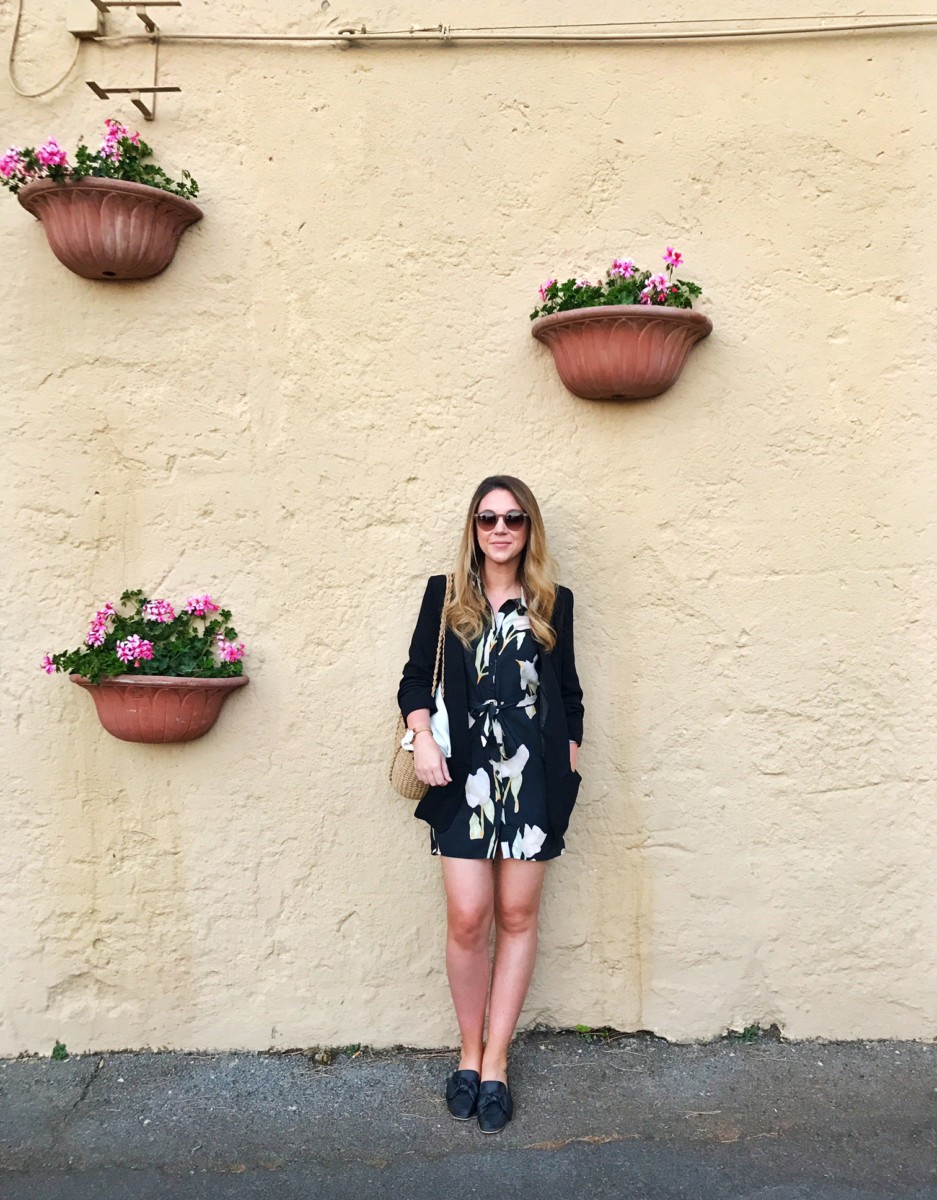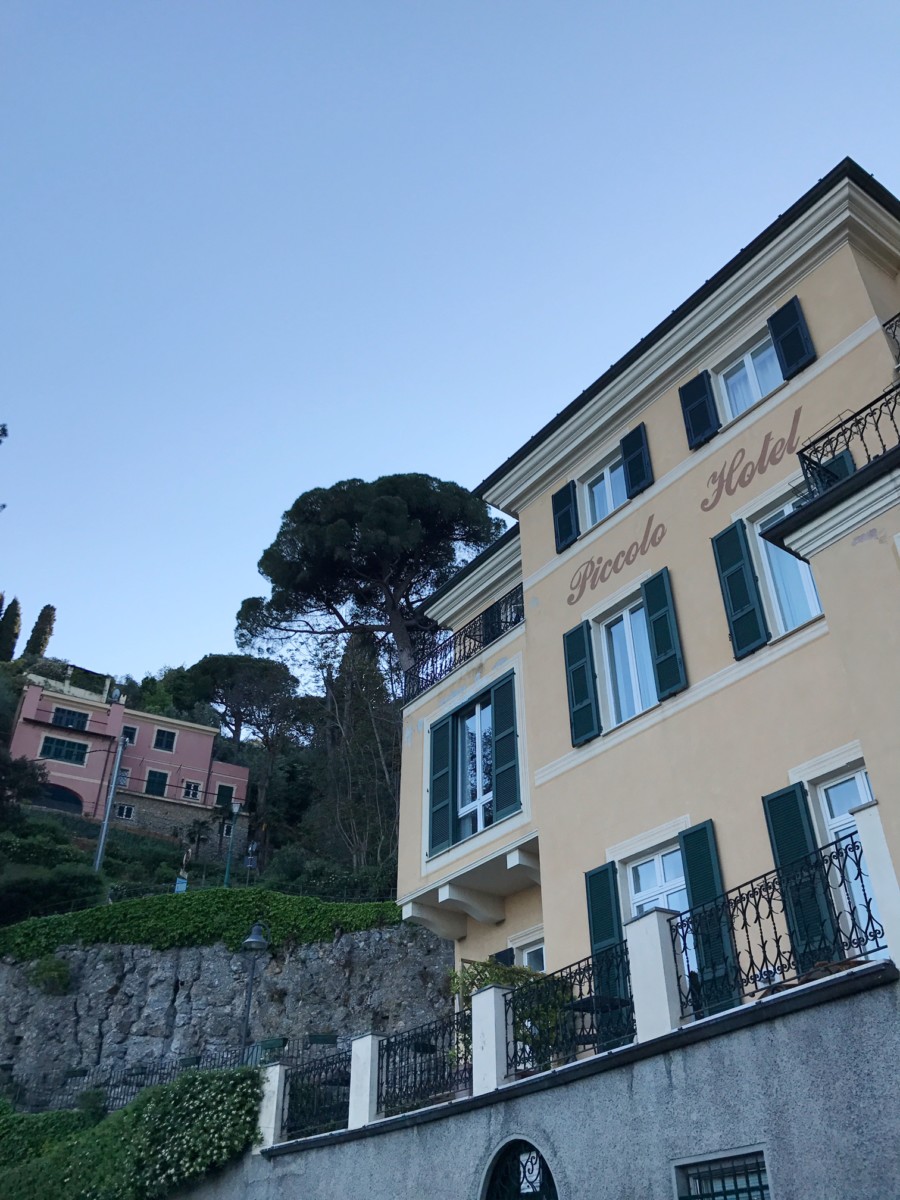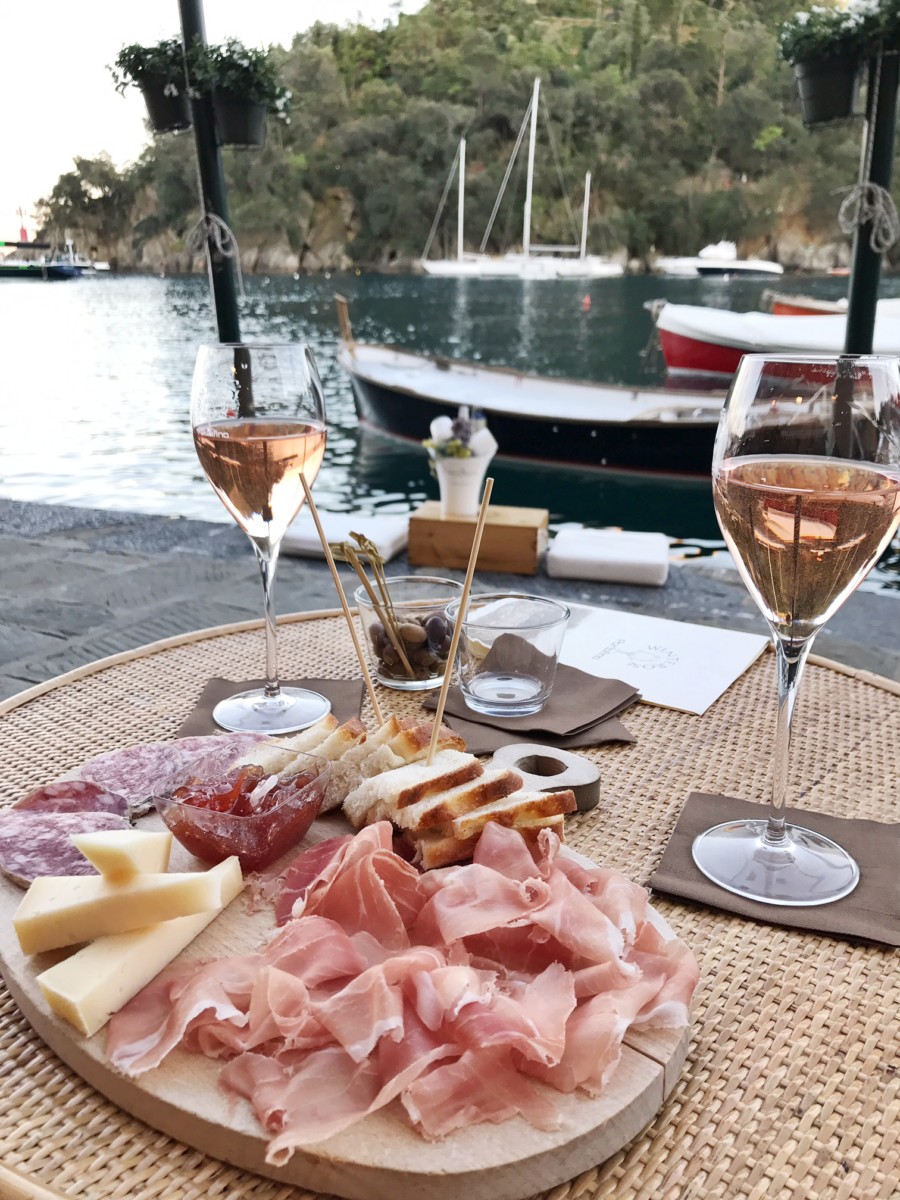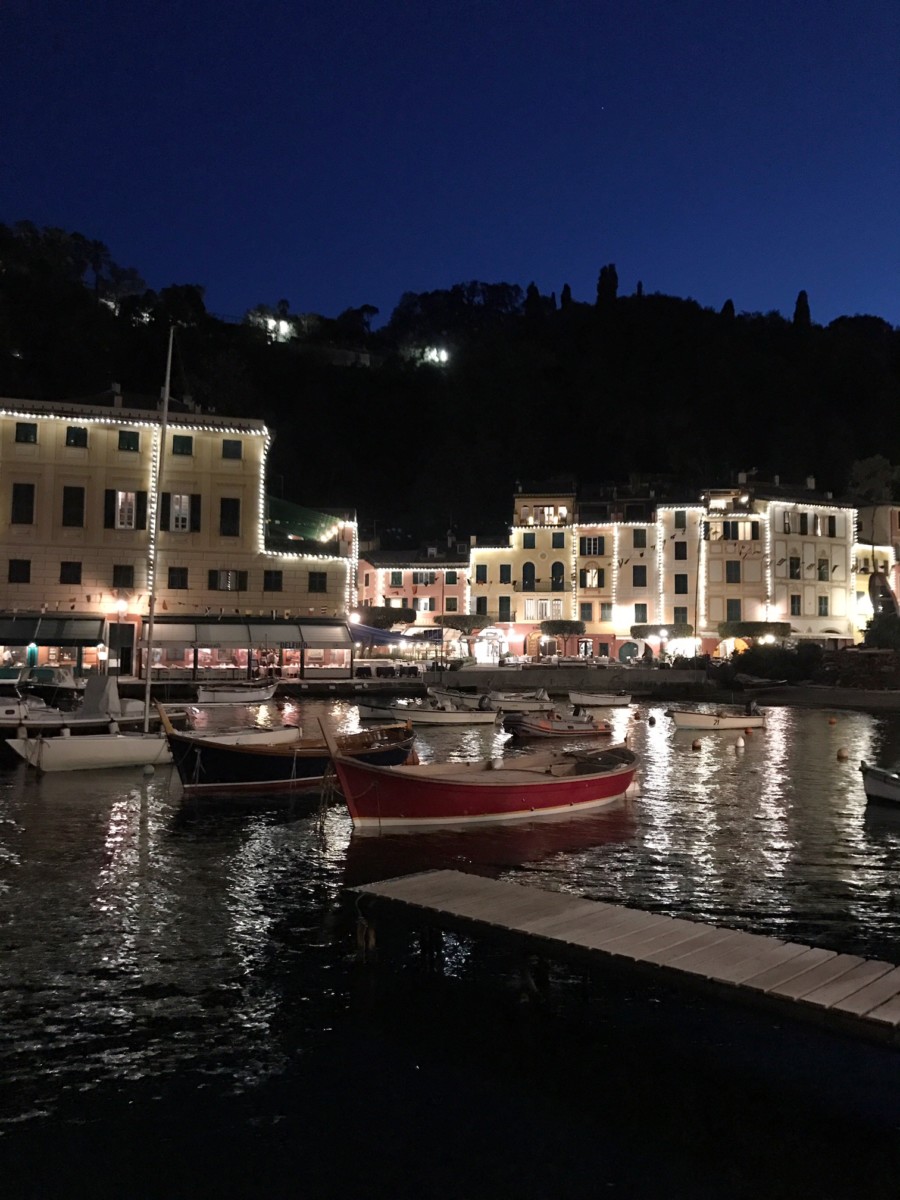 The nearest airport to travel to for Portofino is Genoa (and be prepared that taxi's are extortionate, it will cost you around 100 euros sadly for a 45 minute drive from the airport to Portofino – cheapest option is the bus). Despite the slight excessive tourist prices, Portofino really is a gem and is a must-include spot if you're planning an Italy trip in the near future!
LMNH x