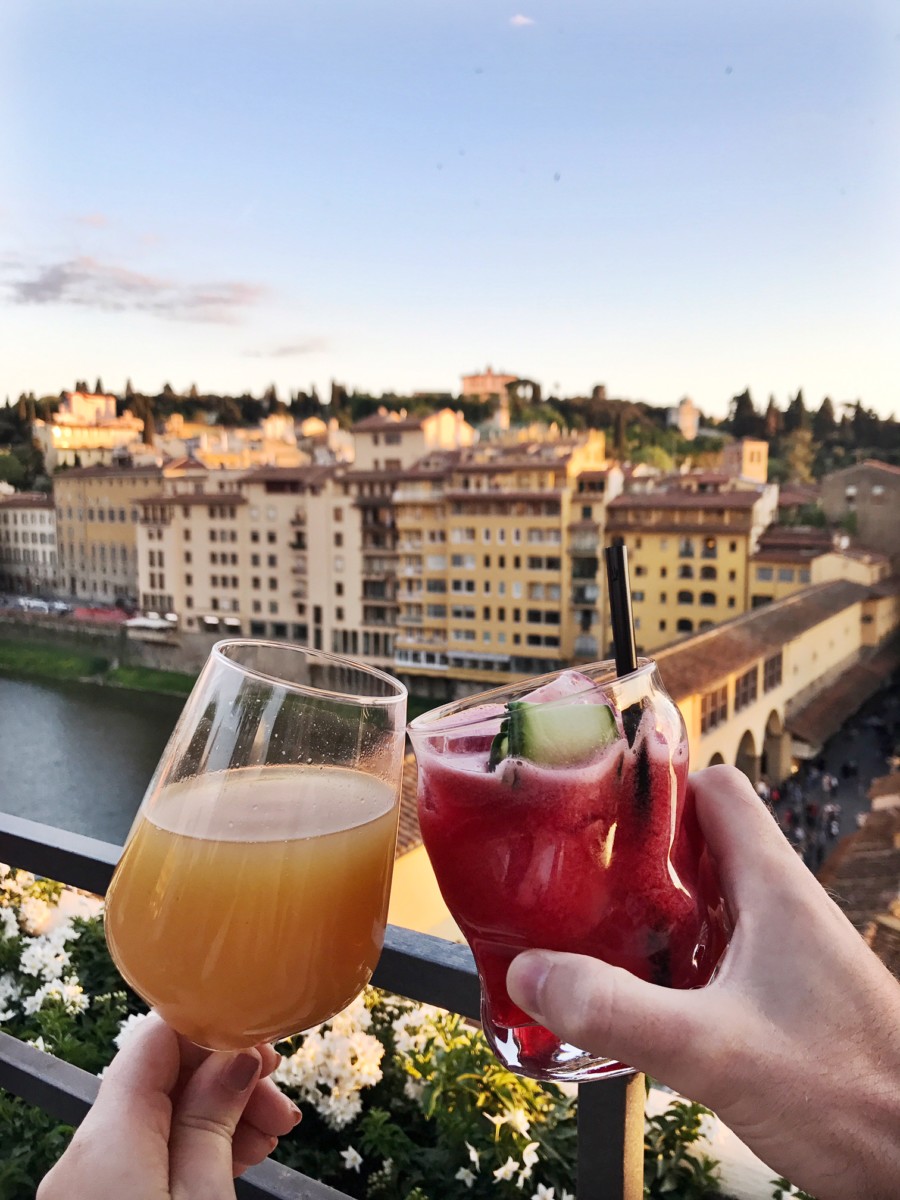 We landed in the evening on our first night in Florence, so we quickly dropped off our bags into our little Airbnb apartment and headed out for some dinner and in search of an aperitif. With no real restaurant in mind, we wandered south of the apartment and found ourselves crossing the infamous Ponte Vecchio bridge where a traditional string quartet were playing, serenading the passers-by – the sounds, the smells and incredible beauty and romance of the moment was ridiculous and Dan and I instantly burst out laughing at how perfect the moment was! But this moment sums up just how I feel about Florence. There's just something about the place. I don't know if it's something in air, something in the stunning golden light or just the perfect marriage of great food, awe-inspiring architecture and lovely weather but it's a seriously magical place.
The colours of the streets are cappuccino creams and browns, dusky greens and faded yellows – everywhere you look you see just how old, how historic the place really is. The Ponte Vecchio almost aches with the weight of the old shops hanging off it, the jewellers and watch makers and market stalls, as it straddles the oddly still River Arno. The ancient statues dominate the squares and the incredible pink and green marble facades of both the Santa Maria Novello and the Duomo are magnificent. But there's also vibrancy in the city – it's not just old, it's the old mixing with the new that makes it so special and there are people everywhere seated outside, enjoying themselves, eating and drinking at every given opportunity (my kind of place!).
Dan and I recently spent a truly delightful four days in the city before heading by train to the Ligurian coast to Portofino (more on that coming up shortly) and so see below for a snapshot of our trip and where we ate, drank and spent our time – hopefully inspiring a trip of your own to explore this incredible Italian city.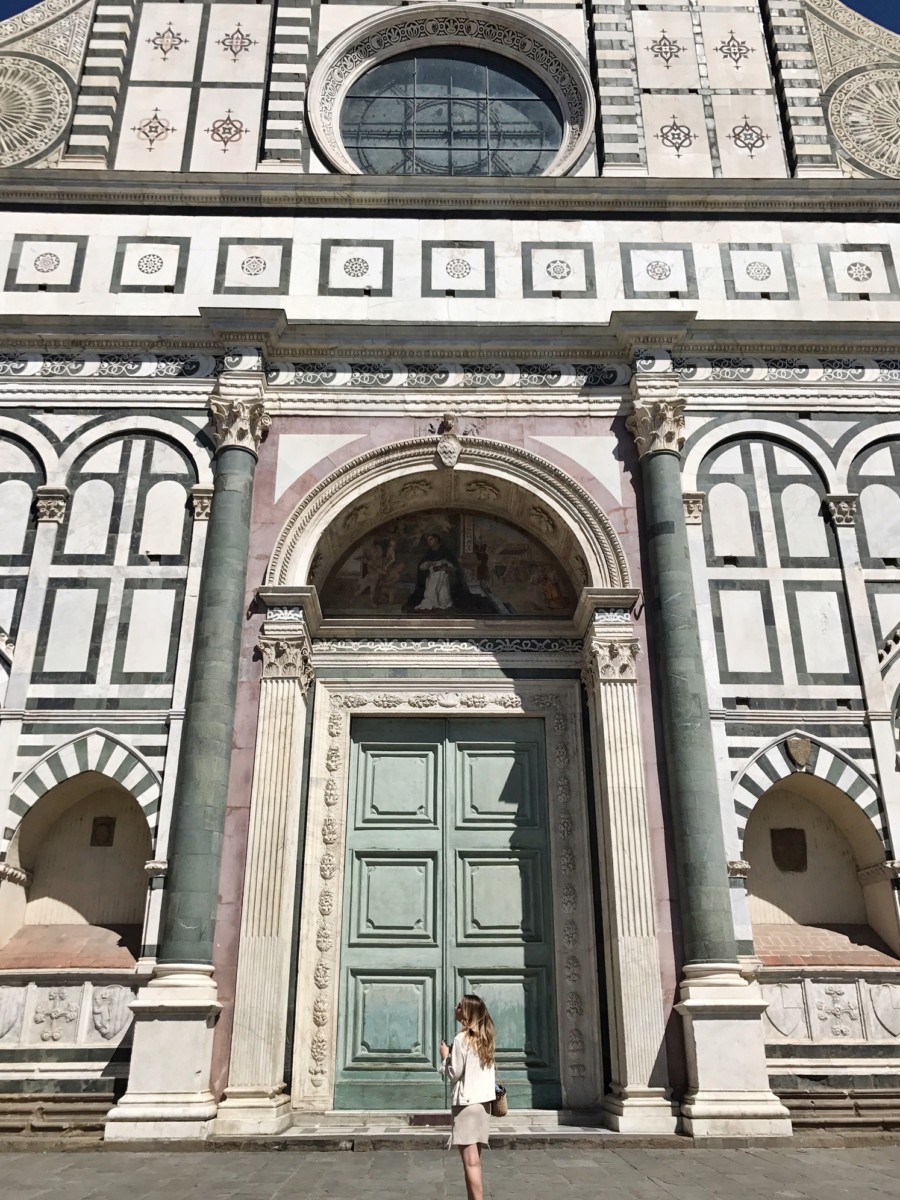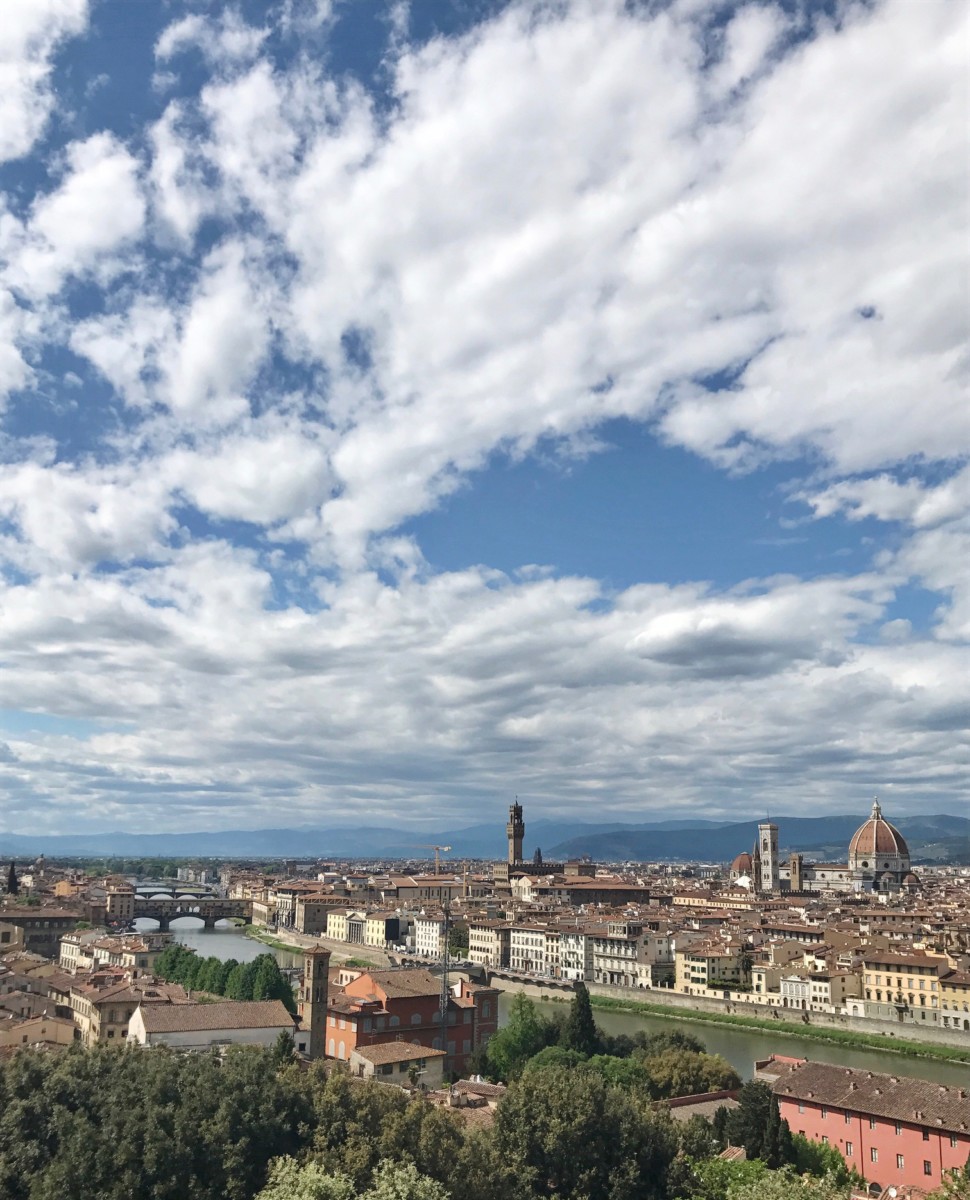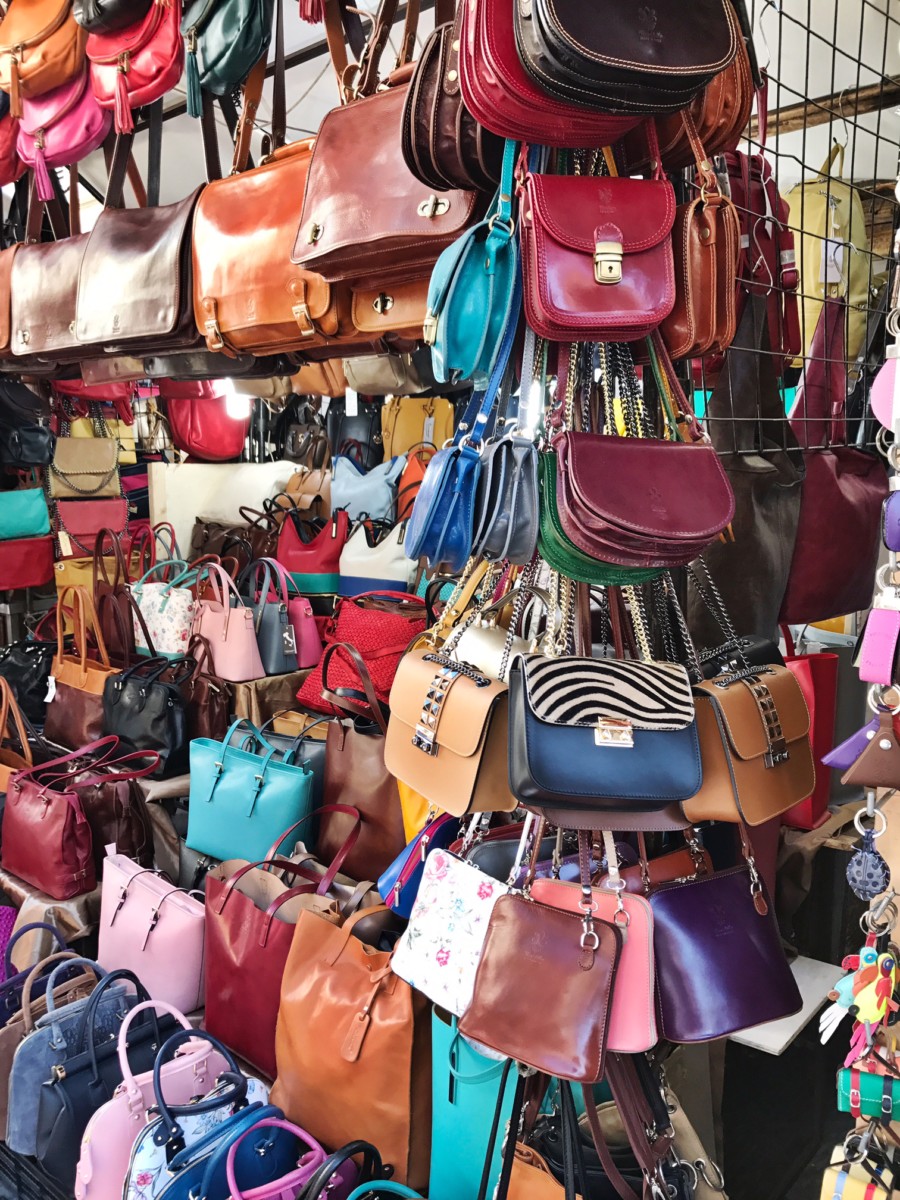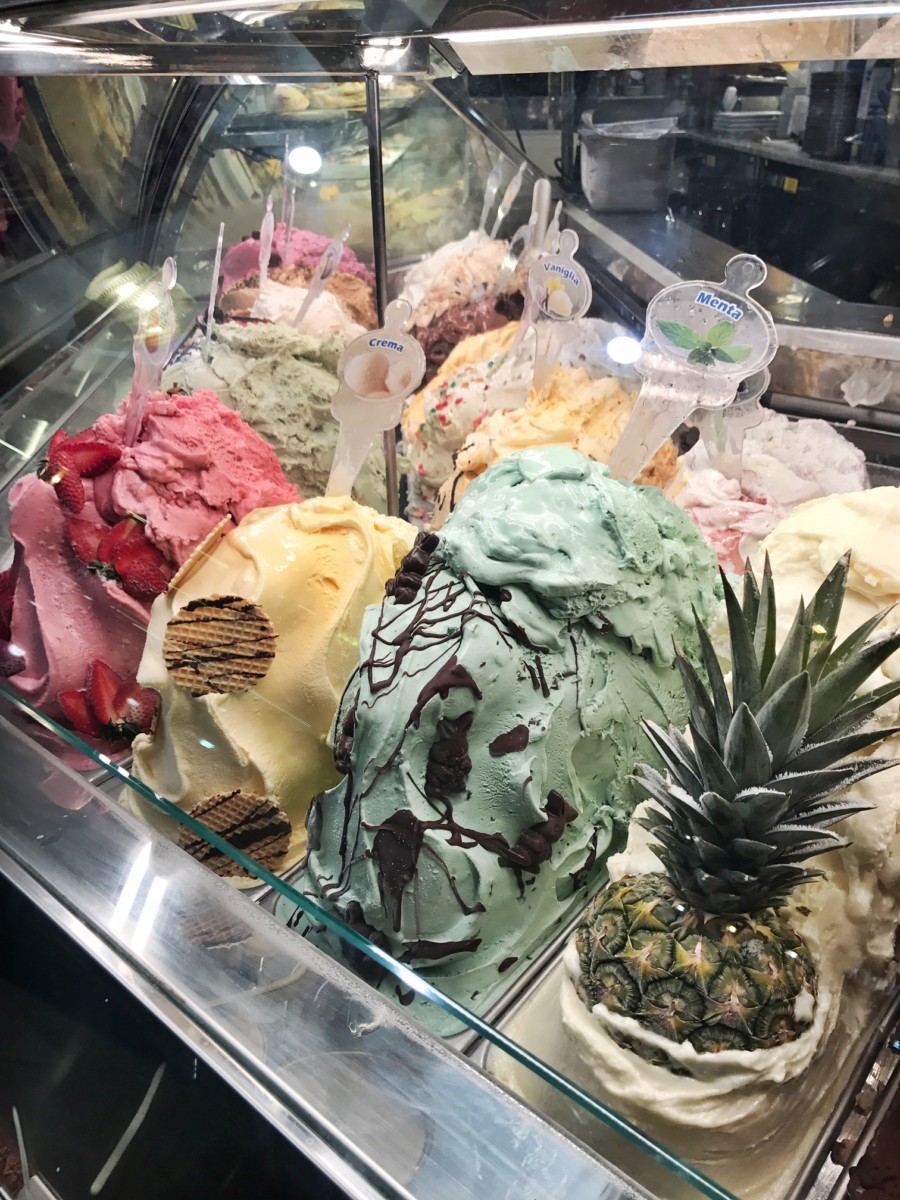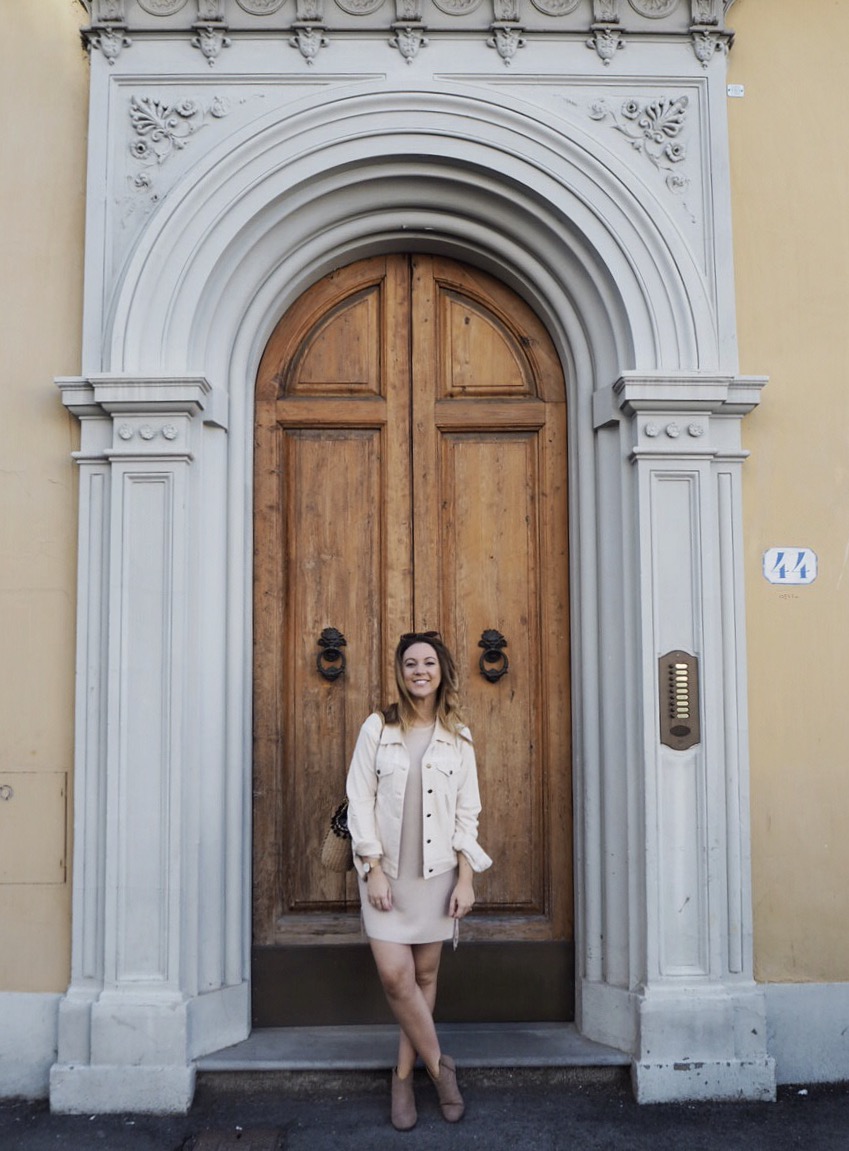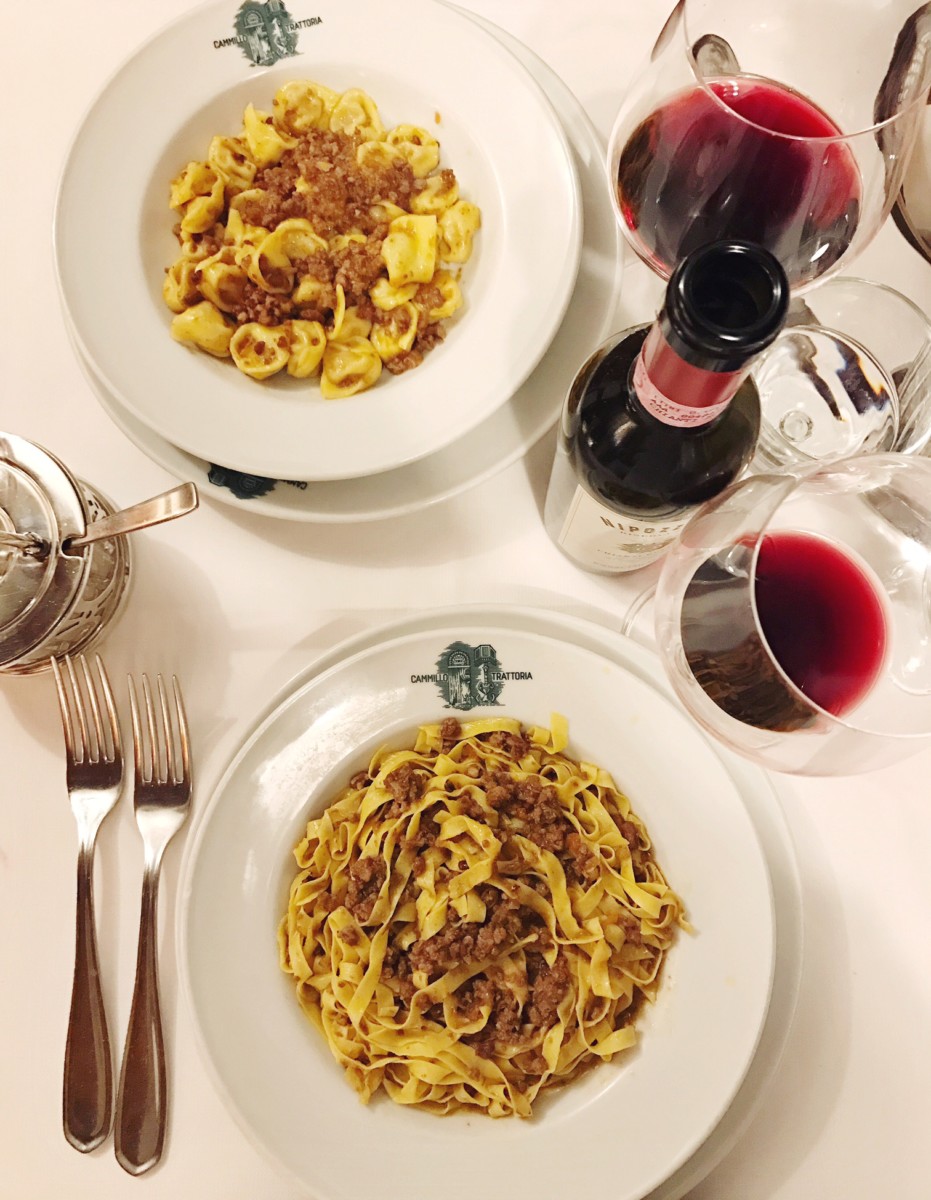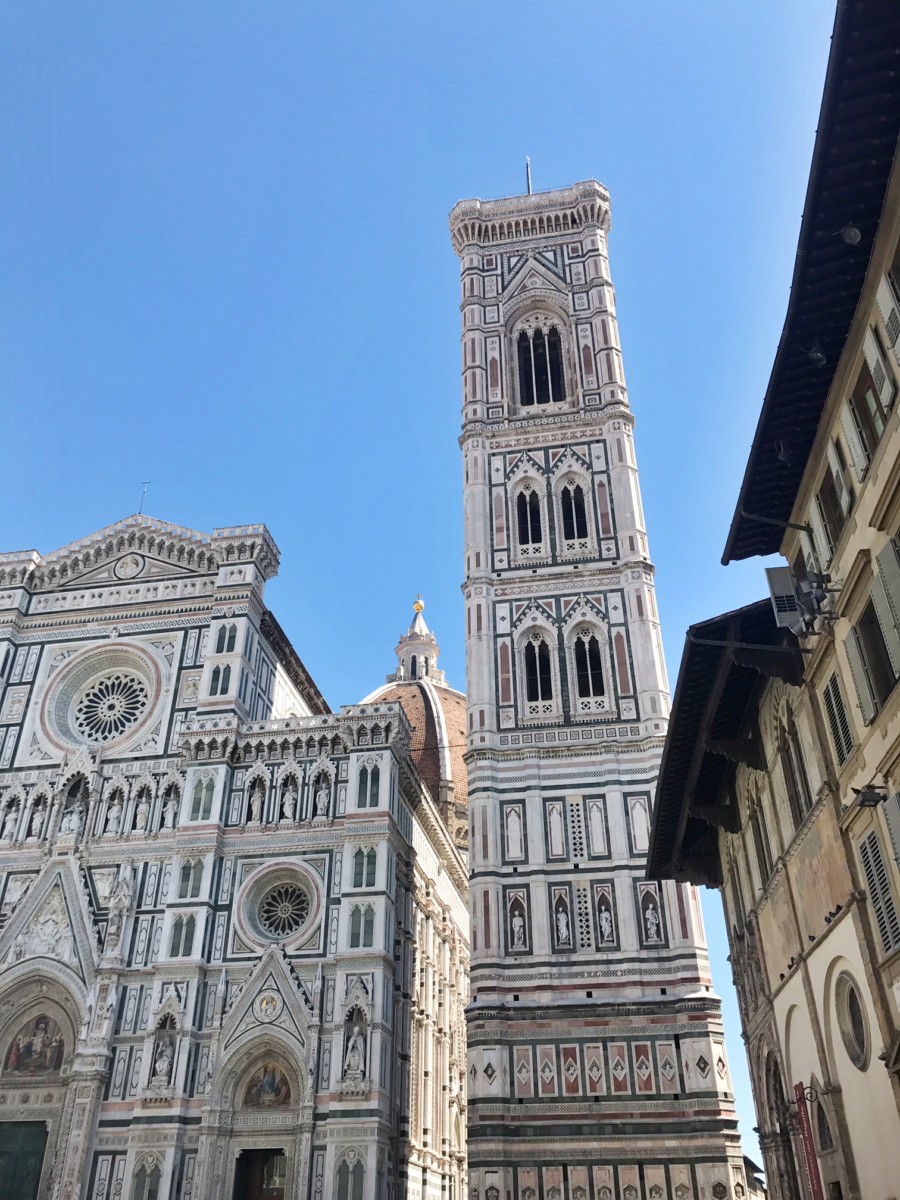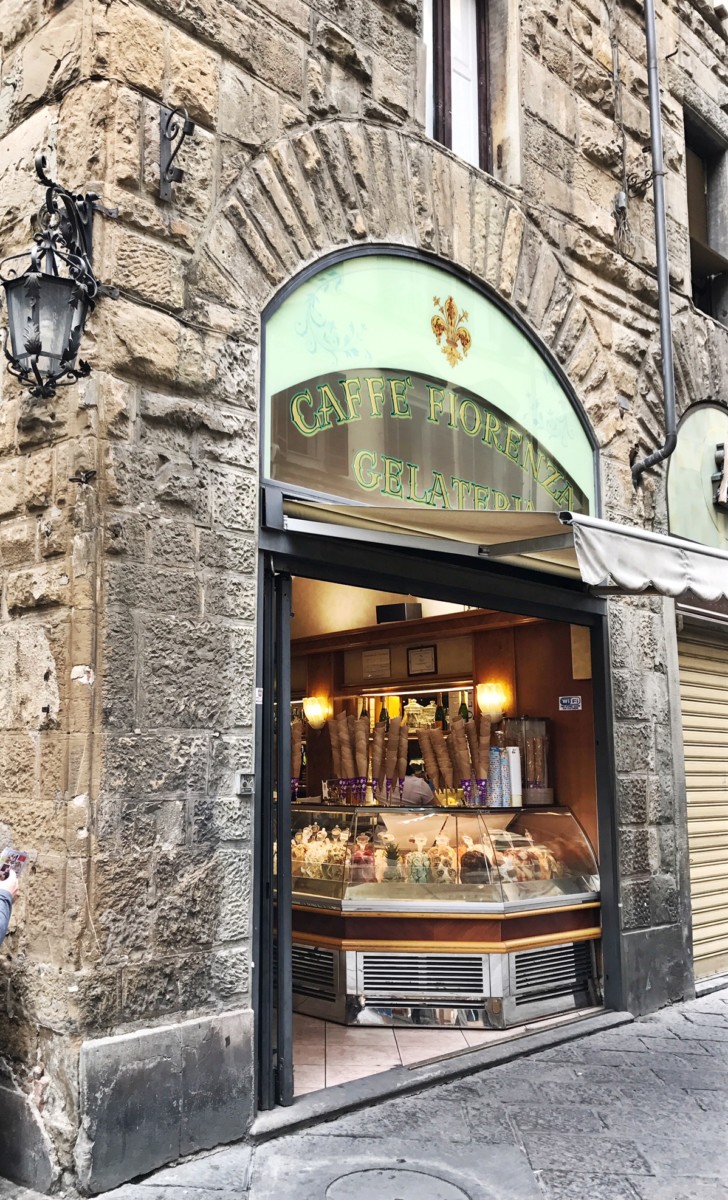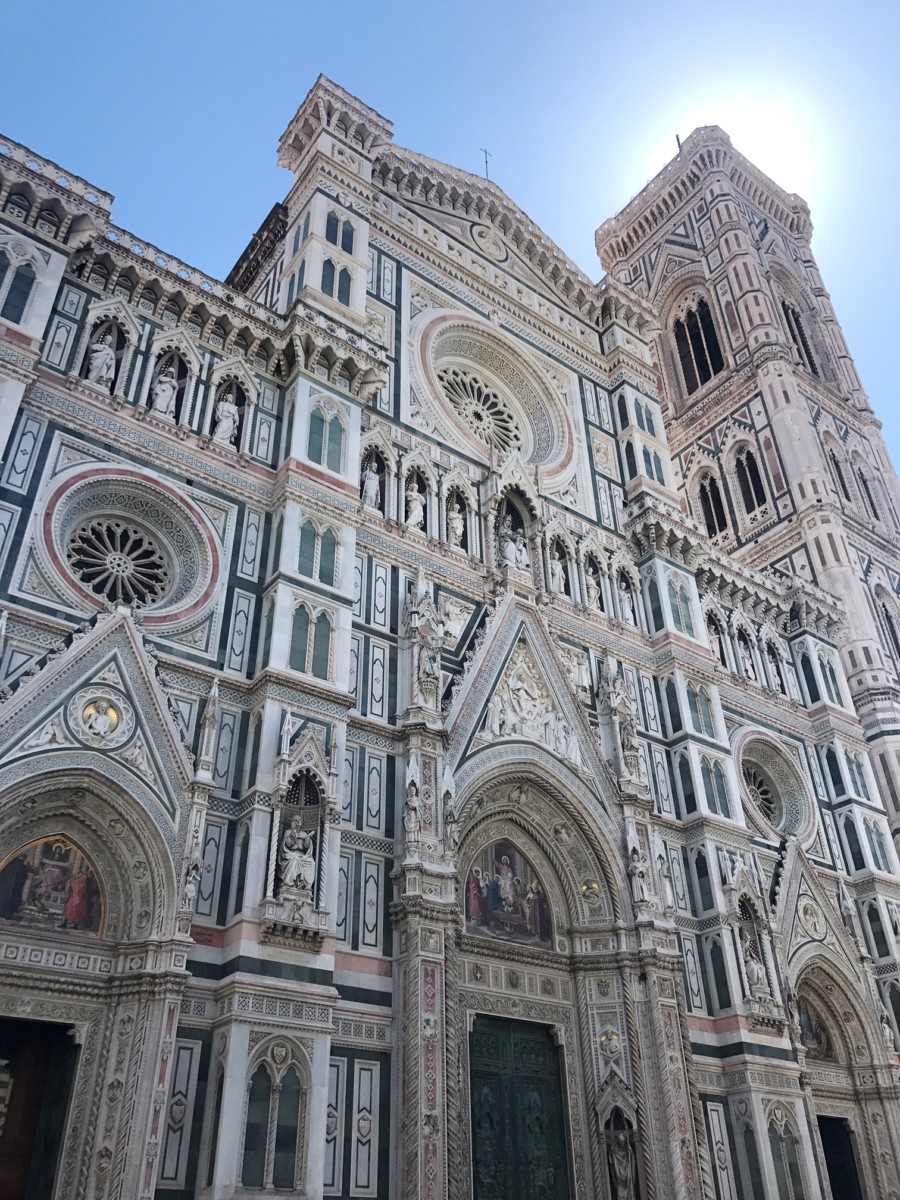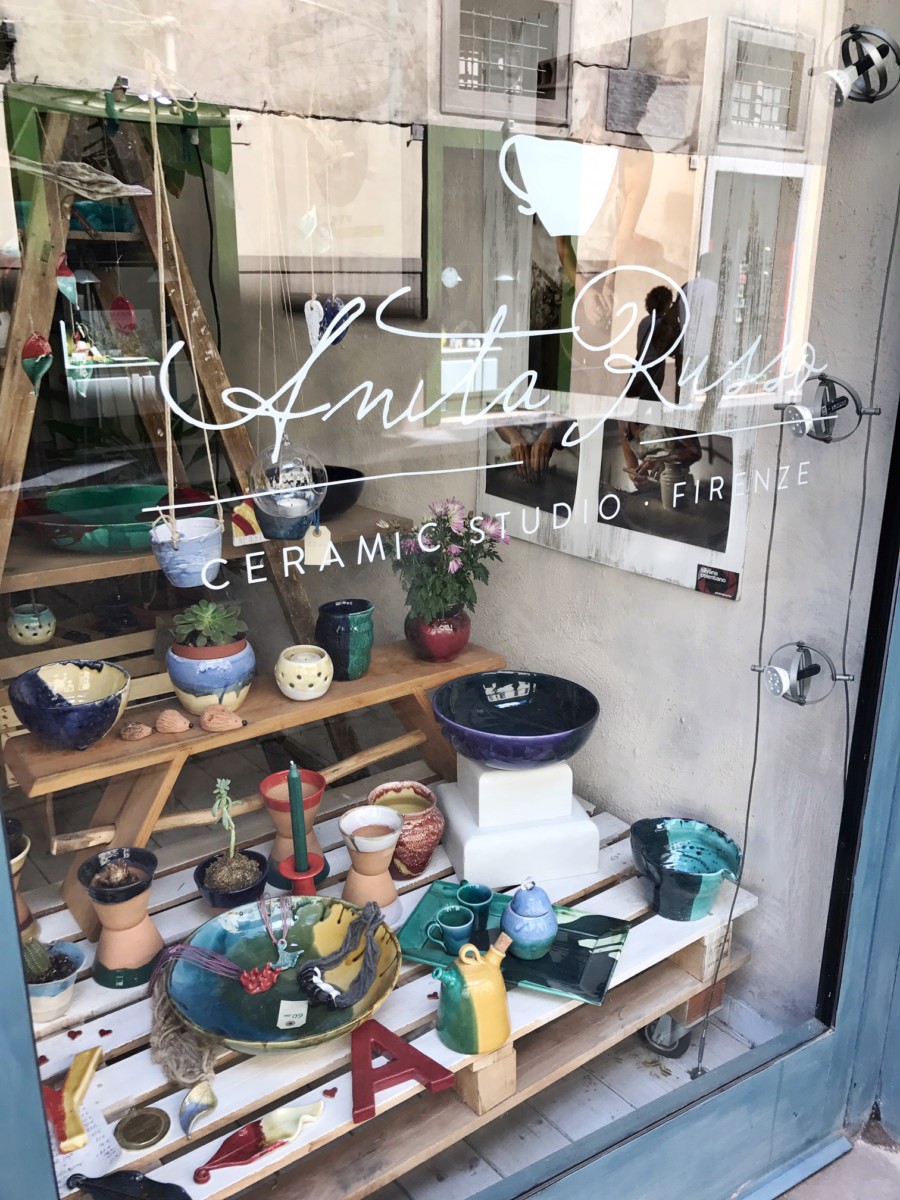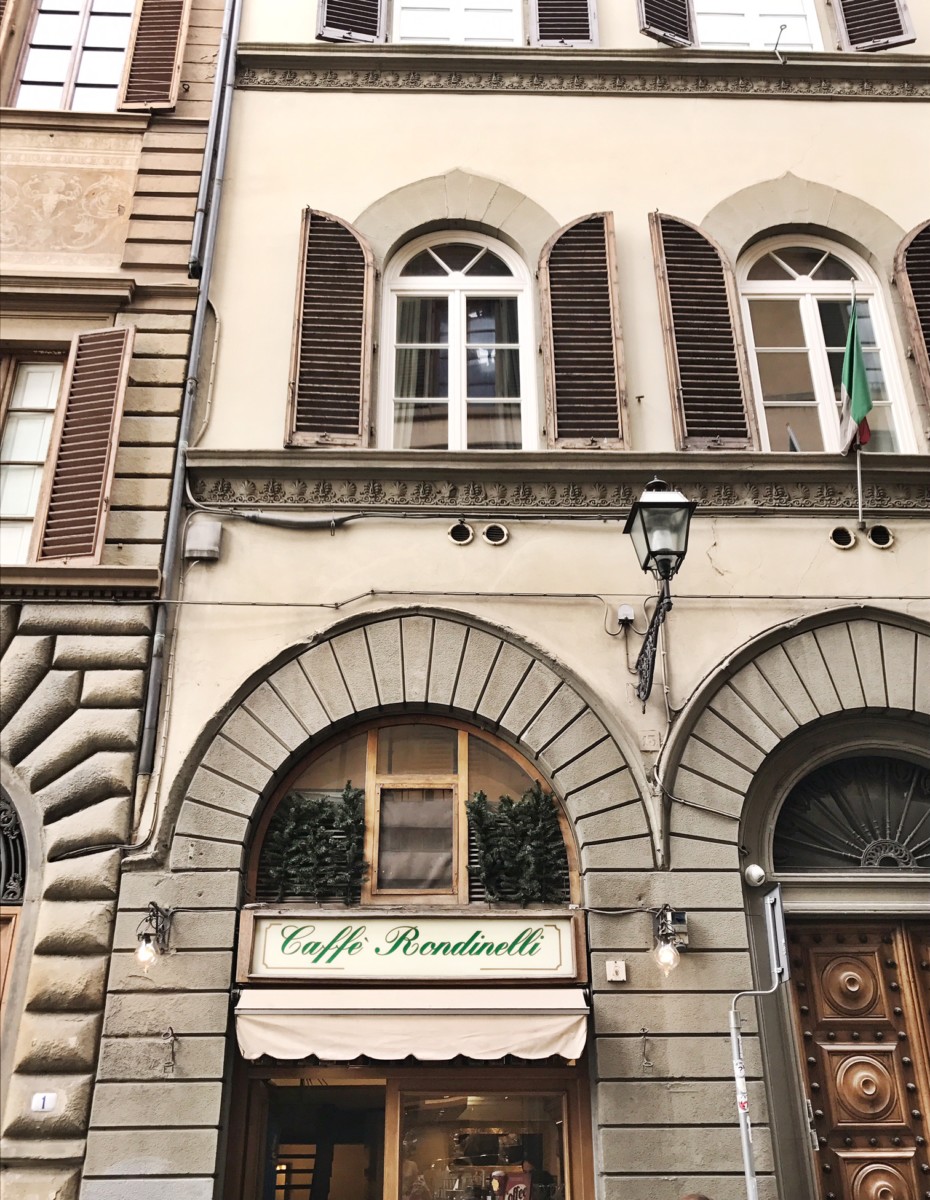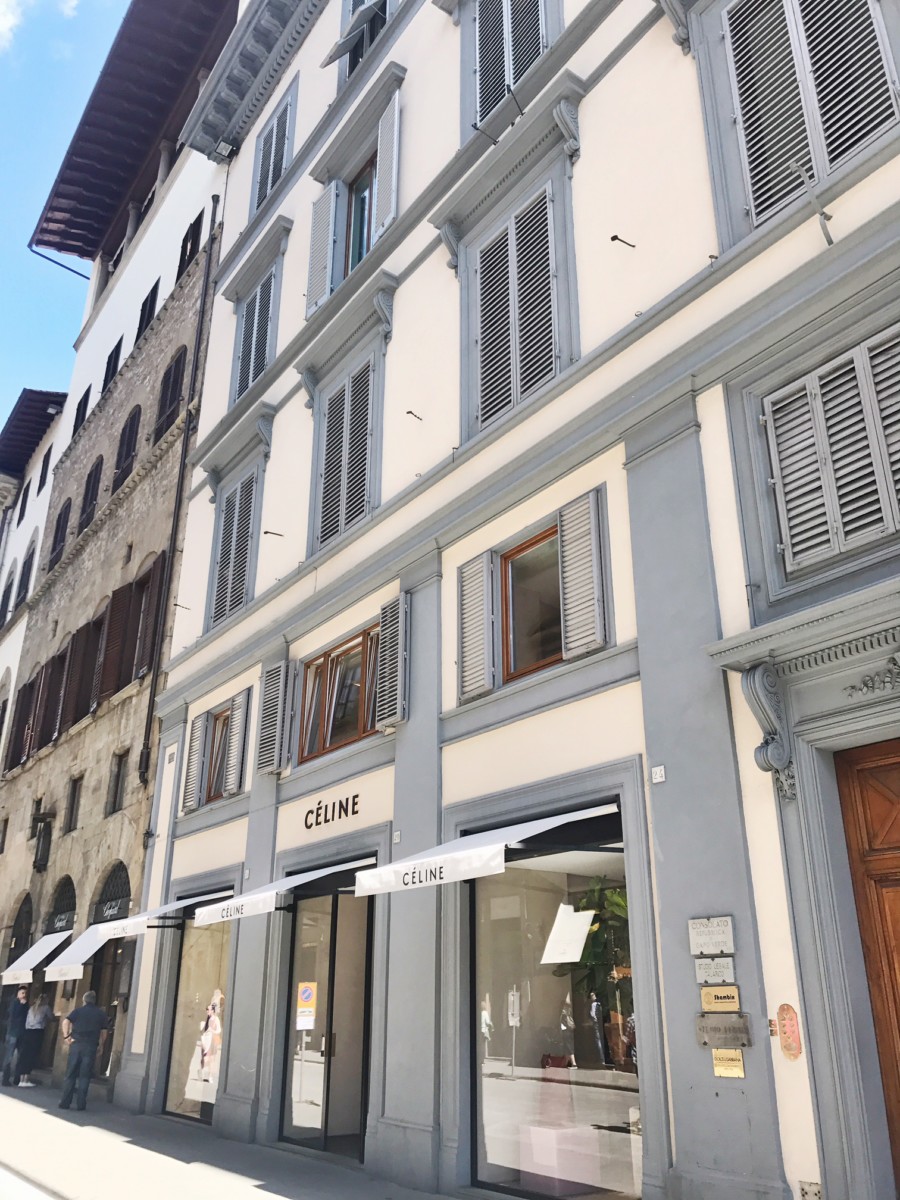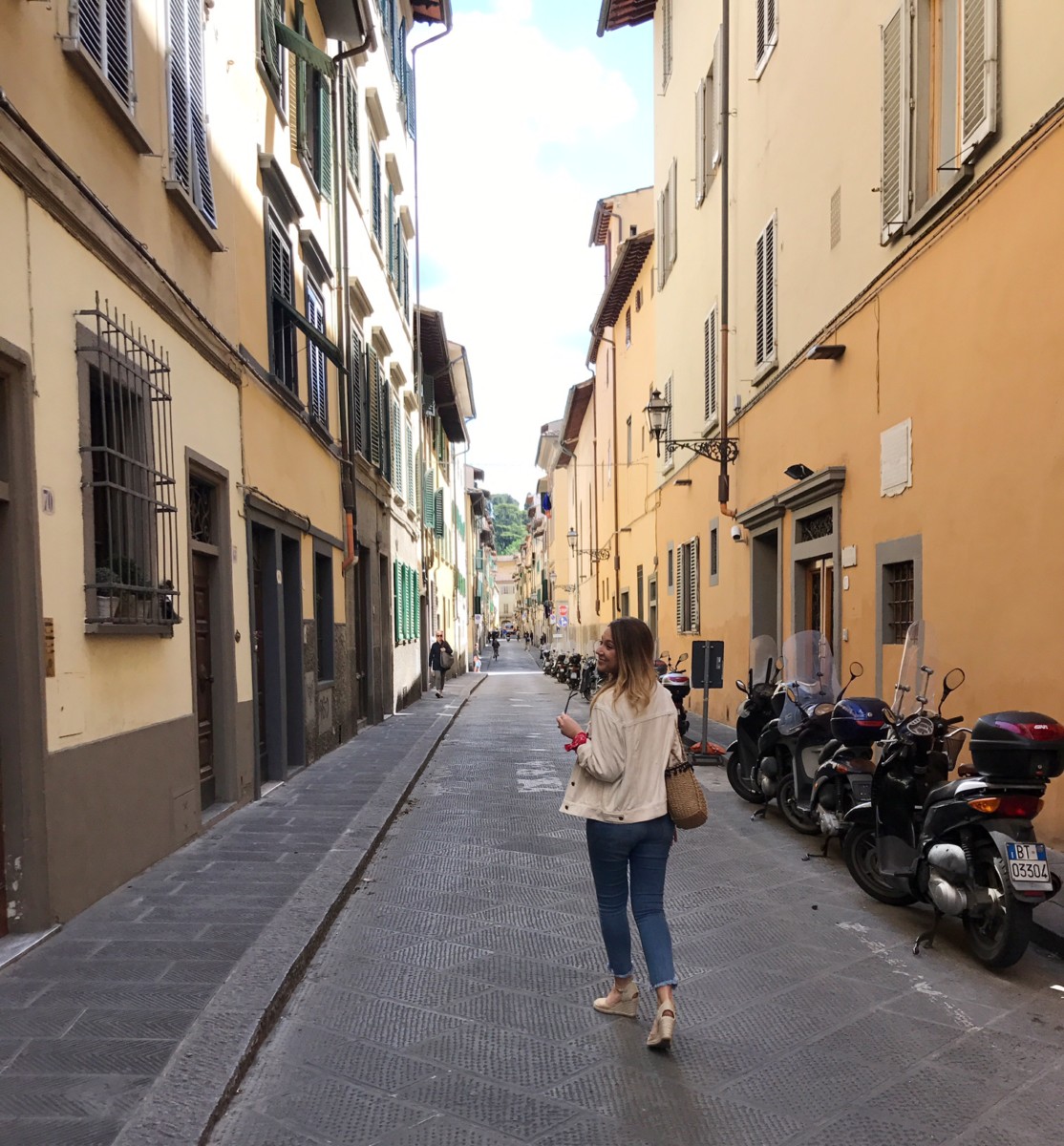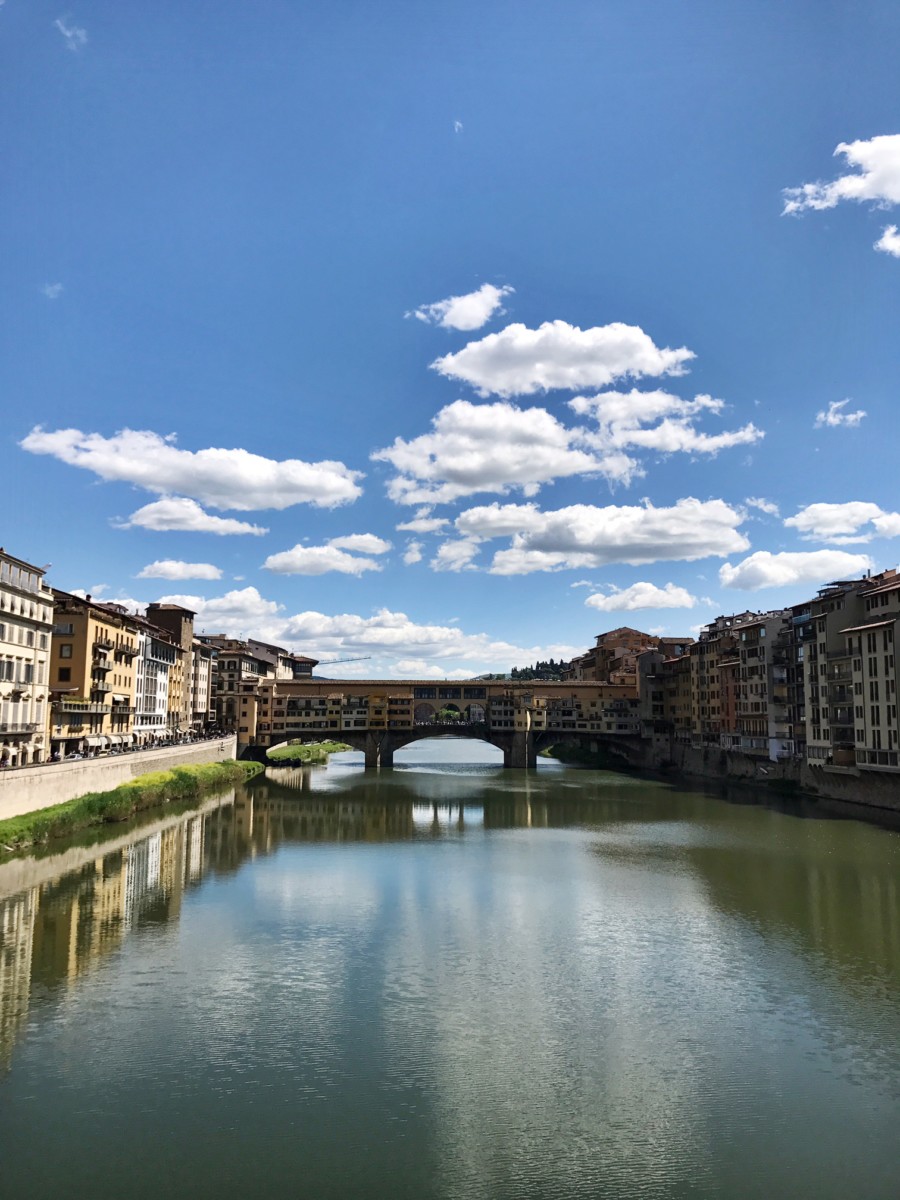 Here's a few recommendations if you're planning a trip:
– Climb the Duomo. The views and the experience are truly incredible but I highly urge you to book onto an early morning time so you avoid the queues. It's a steep climb with over 450 steps so you don't want loads of people behind you! I do believe this building is my favourite in the world. The sheer detail of the Duomo, inside on Brunelleschi's Dome and outside, will take your breath away and must not be missed.
– Sunset drinks at the Continentale rooftop bar; a truly incredible place to watch the sunset right over the Ponte Vecchio (the view cannot be beaten!)
– La Menagere for brunch or dinner / cocktails (a few more pictures from here below). It's part bar / part restaurant / part flower shop and it's GORGEOUS
– Dinner at Trattoria Camillo; it's one of the oldest restaurants in Florence and it felt the most authentic. The pasta was the very best we had our whole trip
– Il Latini for lunch or dinner; noisy and great fun, they crowd you into this small little trattoria and serve traditional meat dishes. The food is heavy so not one for veggies!
– Vivoli or Don Nino for ice creams (although to be honest there is a gelateria on every corner so go nuts!)
– Walk up to the Piazzale Michelangelo and rose gardens; the most stunning views over the city!
– Gurdulu for cocktails; we didn't eat there but the food looked delicious. It's also on a road just off the popular Piazza Santa Spirito which has loads of great restaurants if you want to sit out on the square with a bowl of pasta and another Aperol Spritz
– I also loved Symbiosi, which is a great organic wine and pizza / pasta place in a little cave restaurant.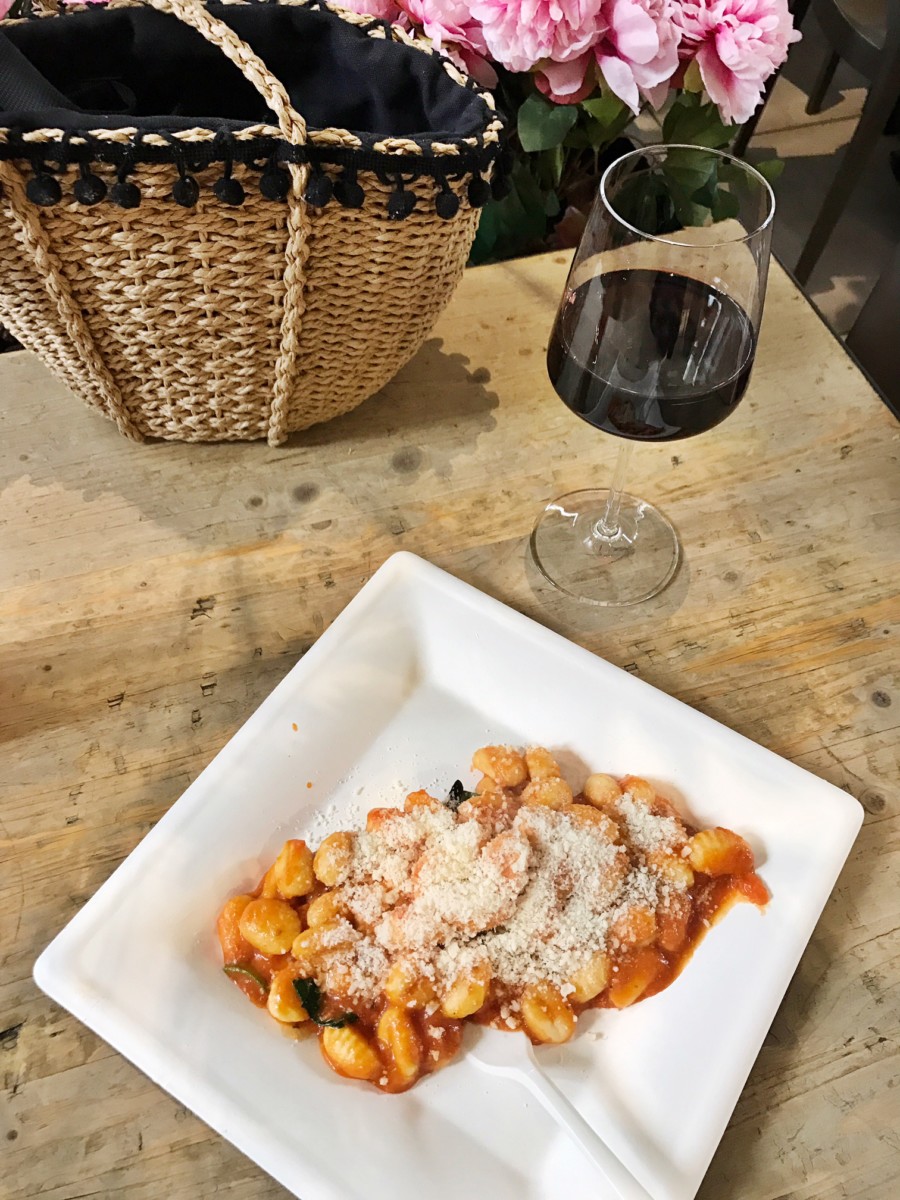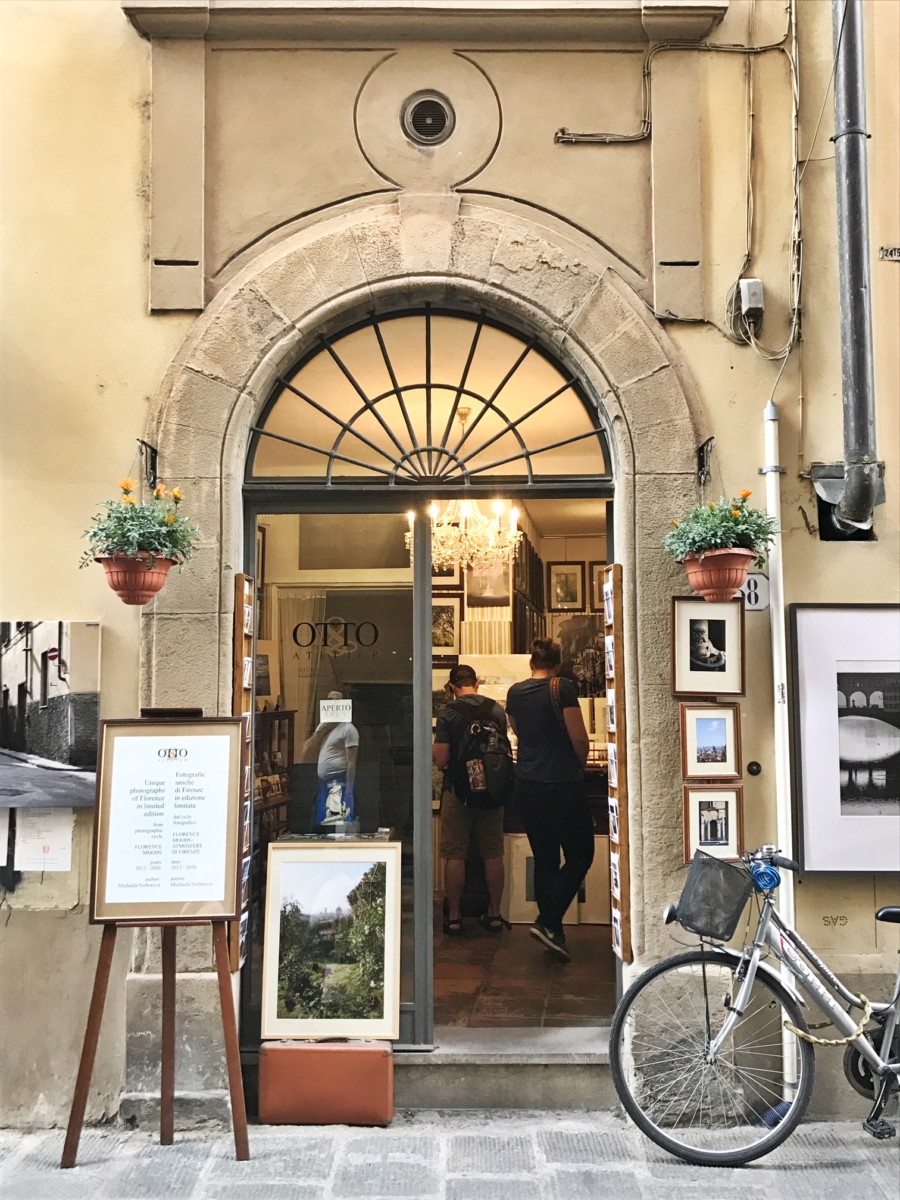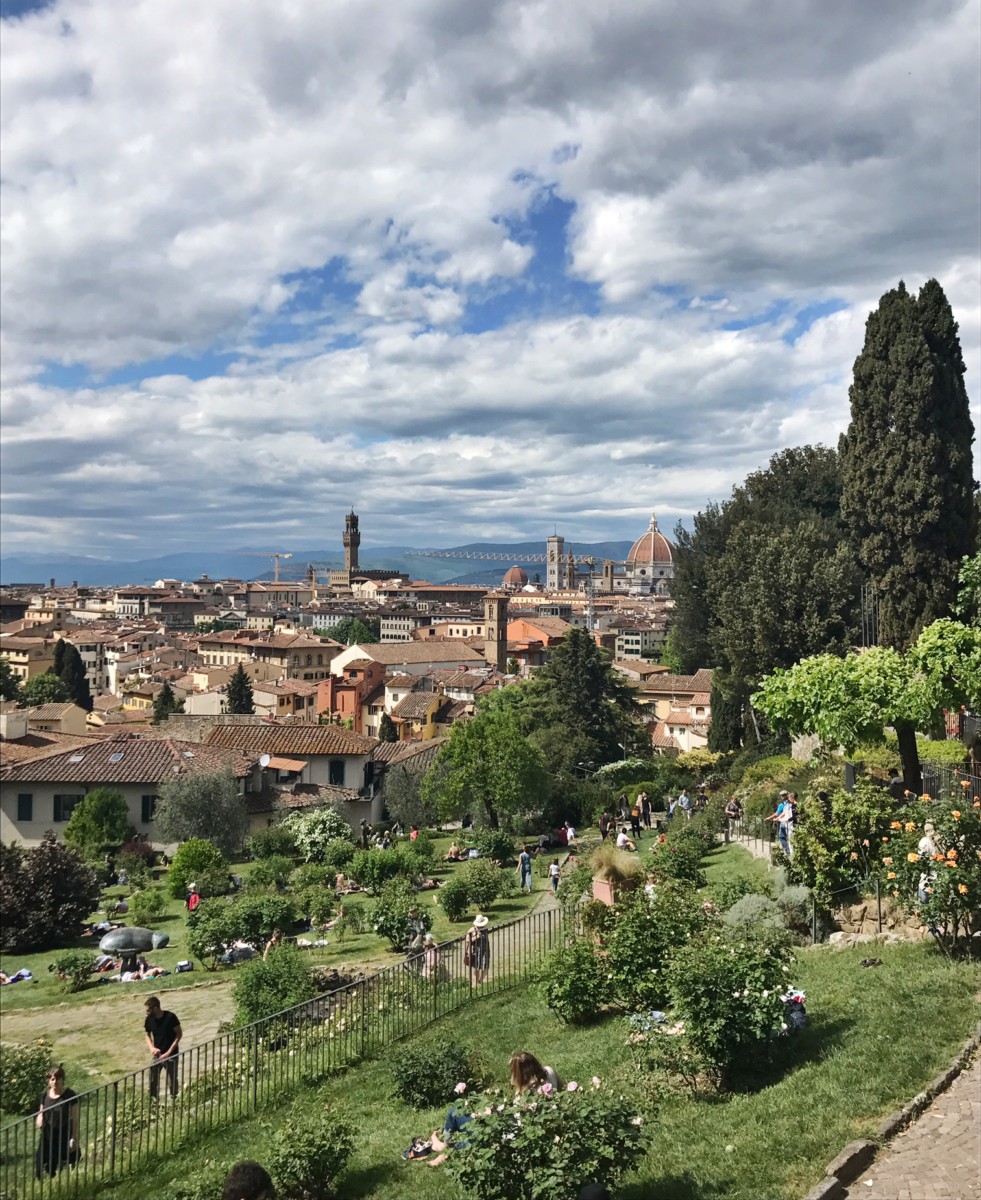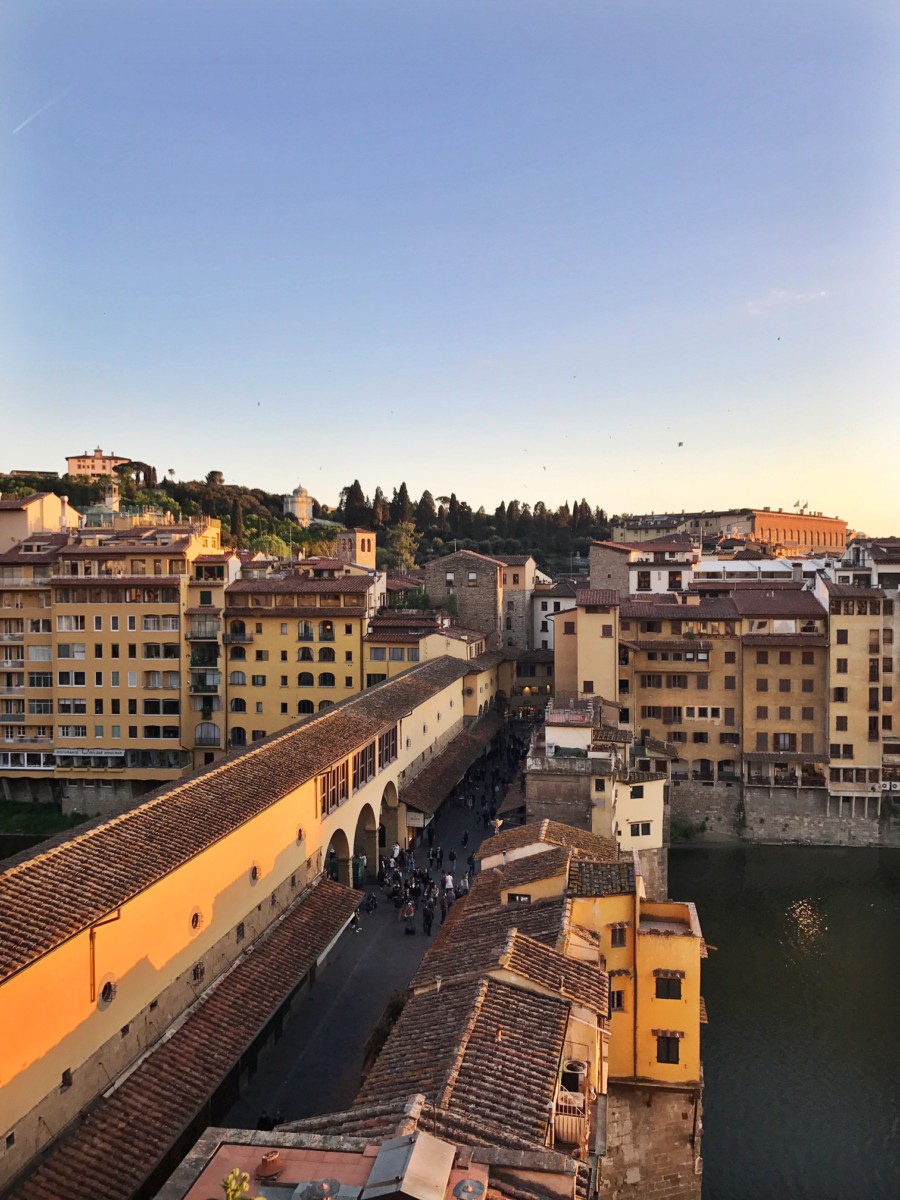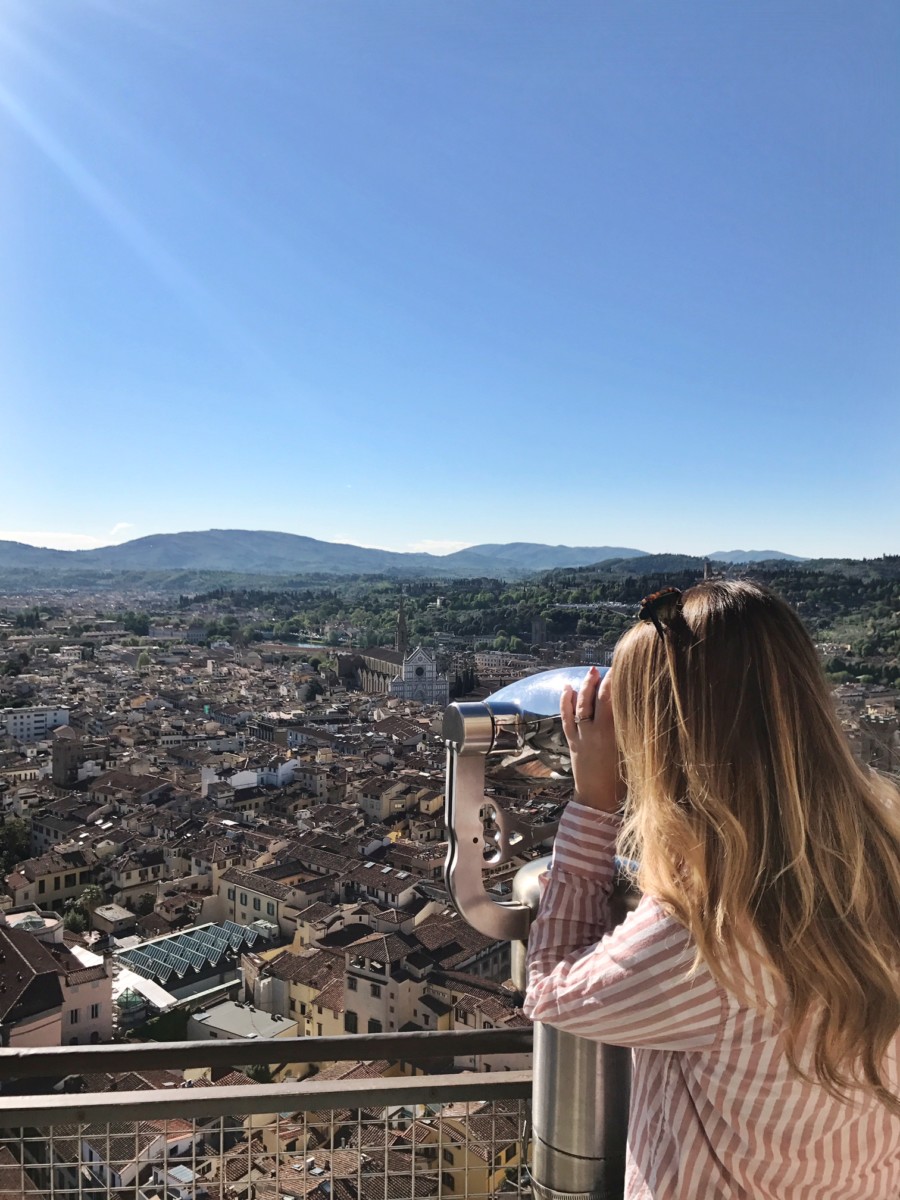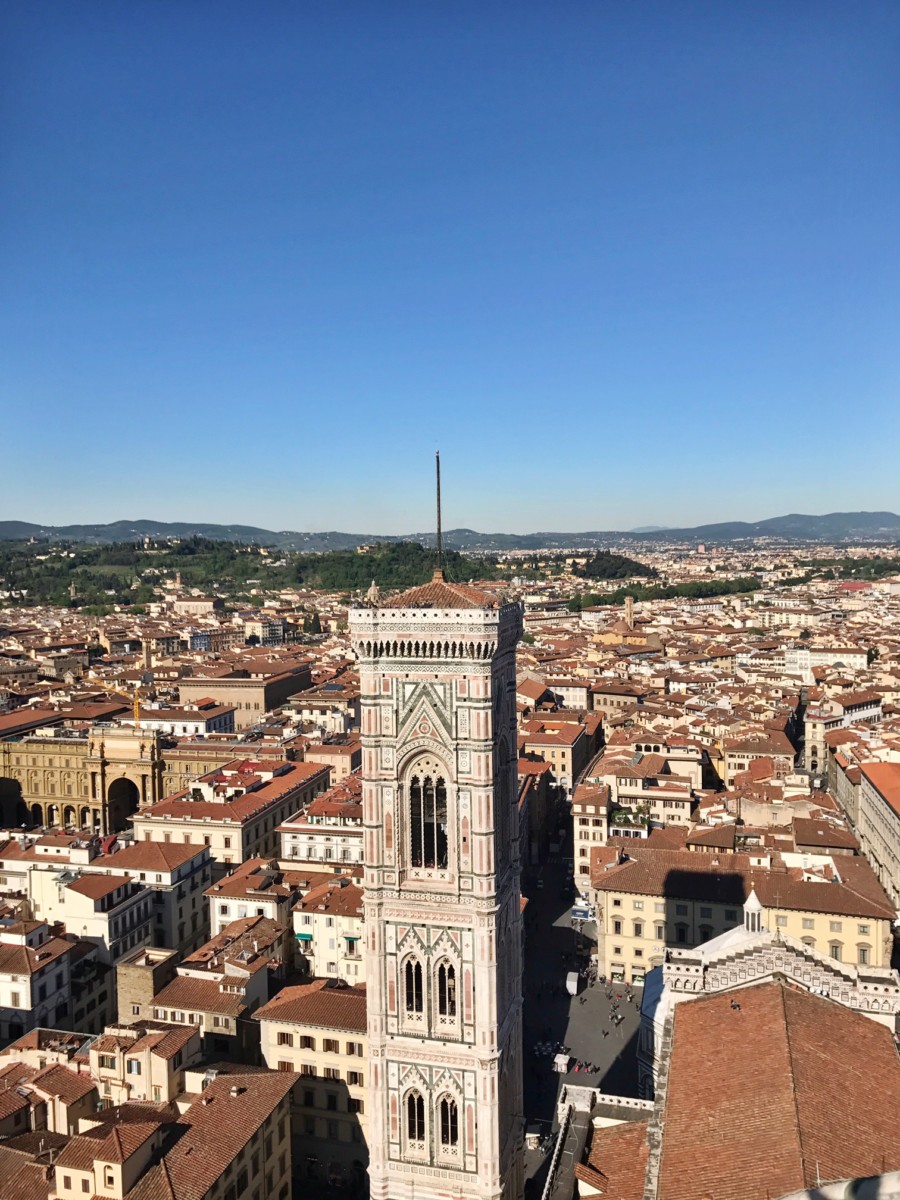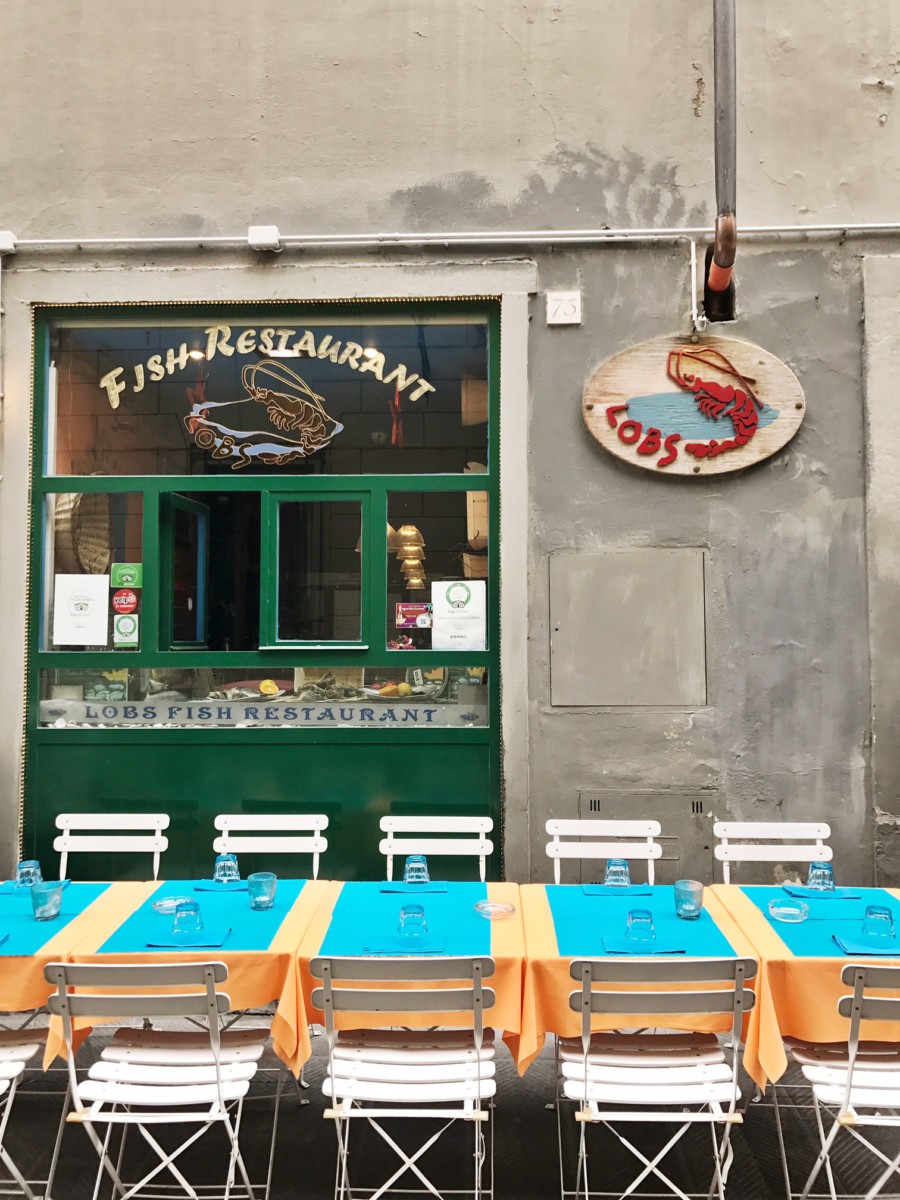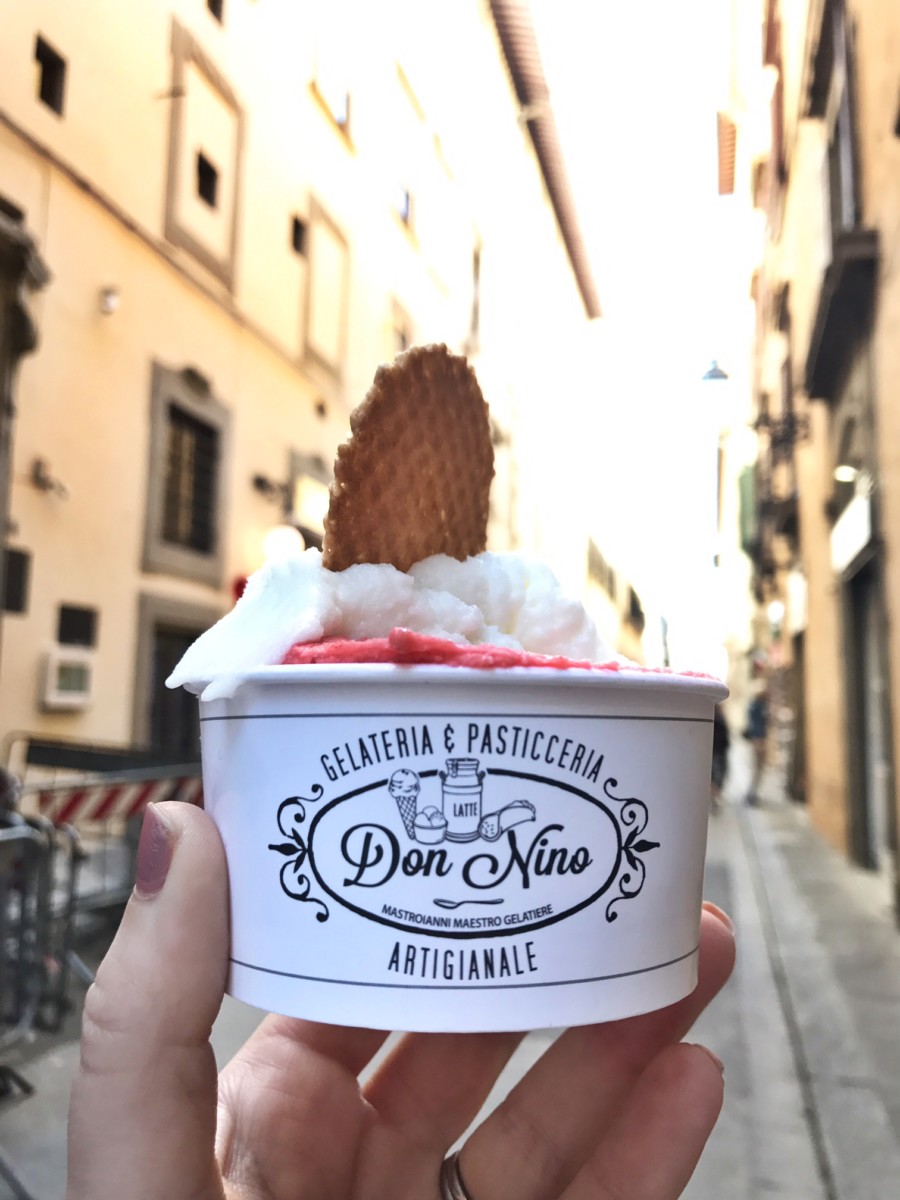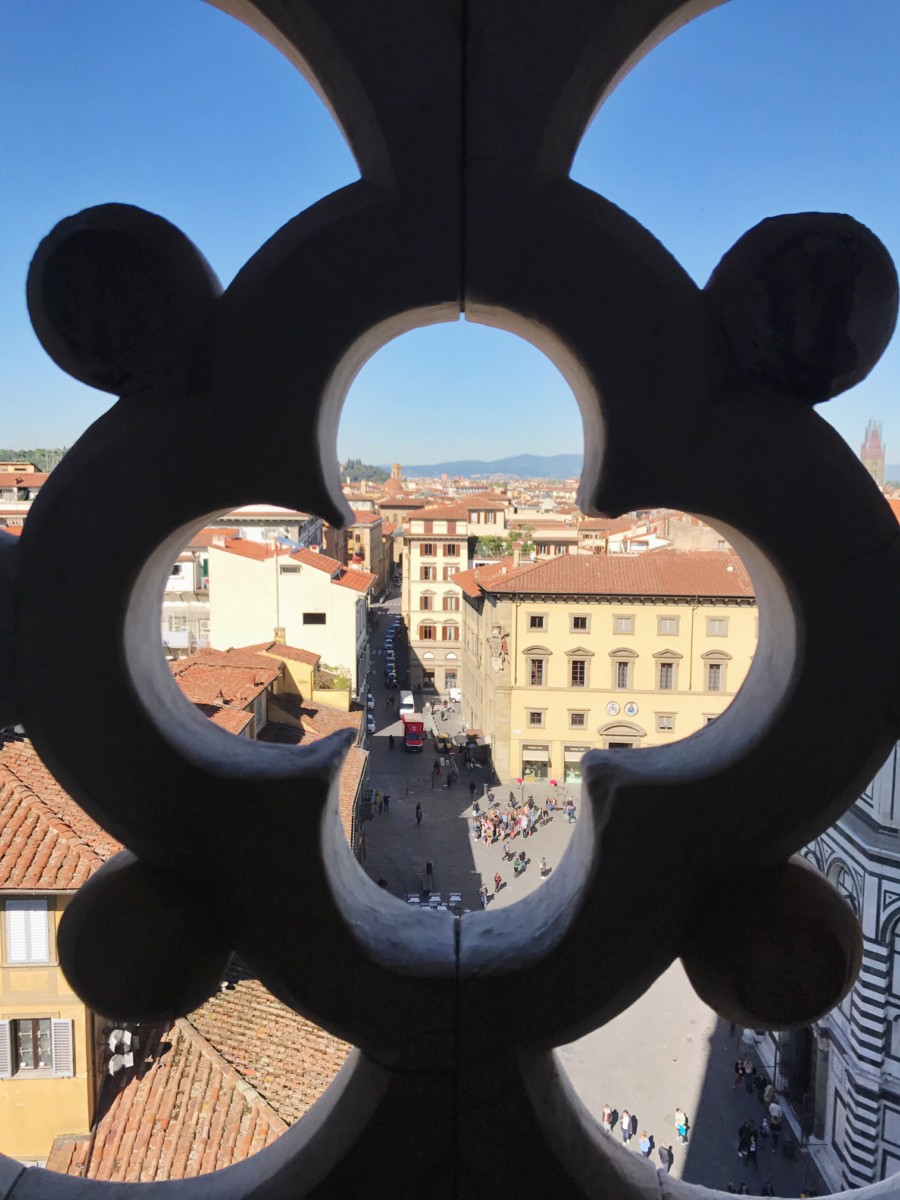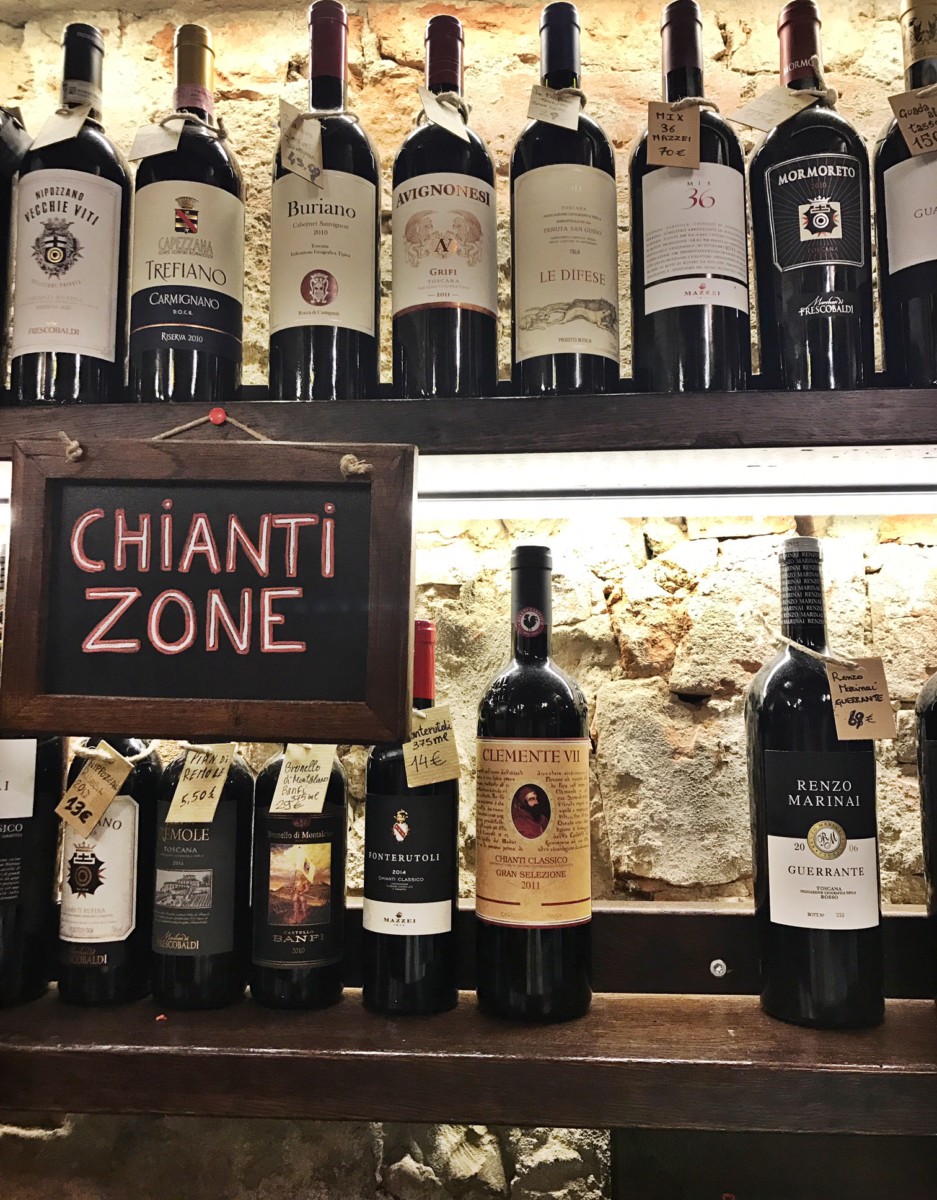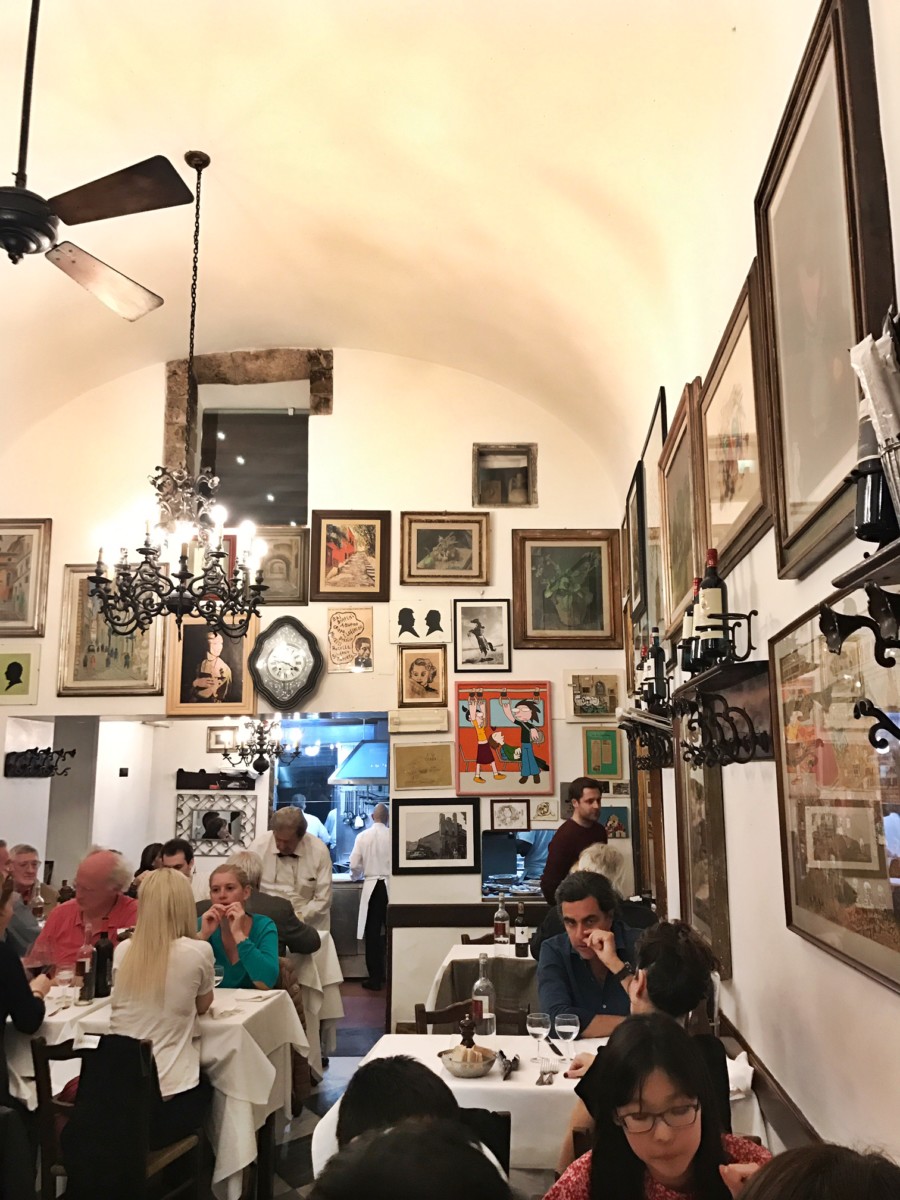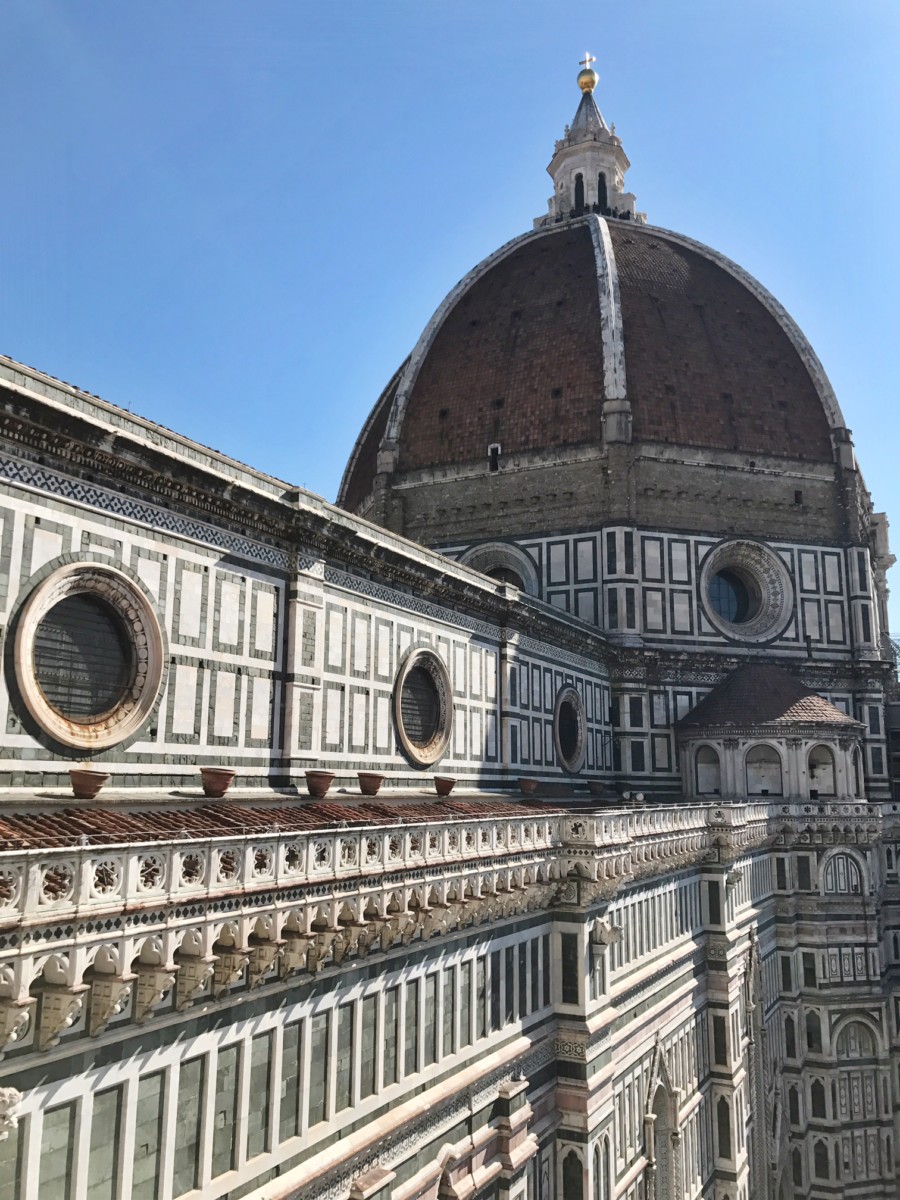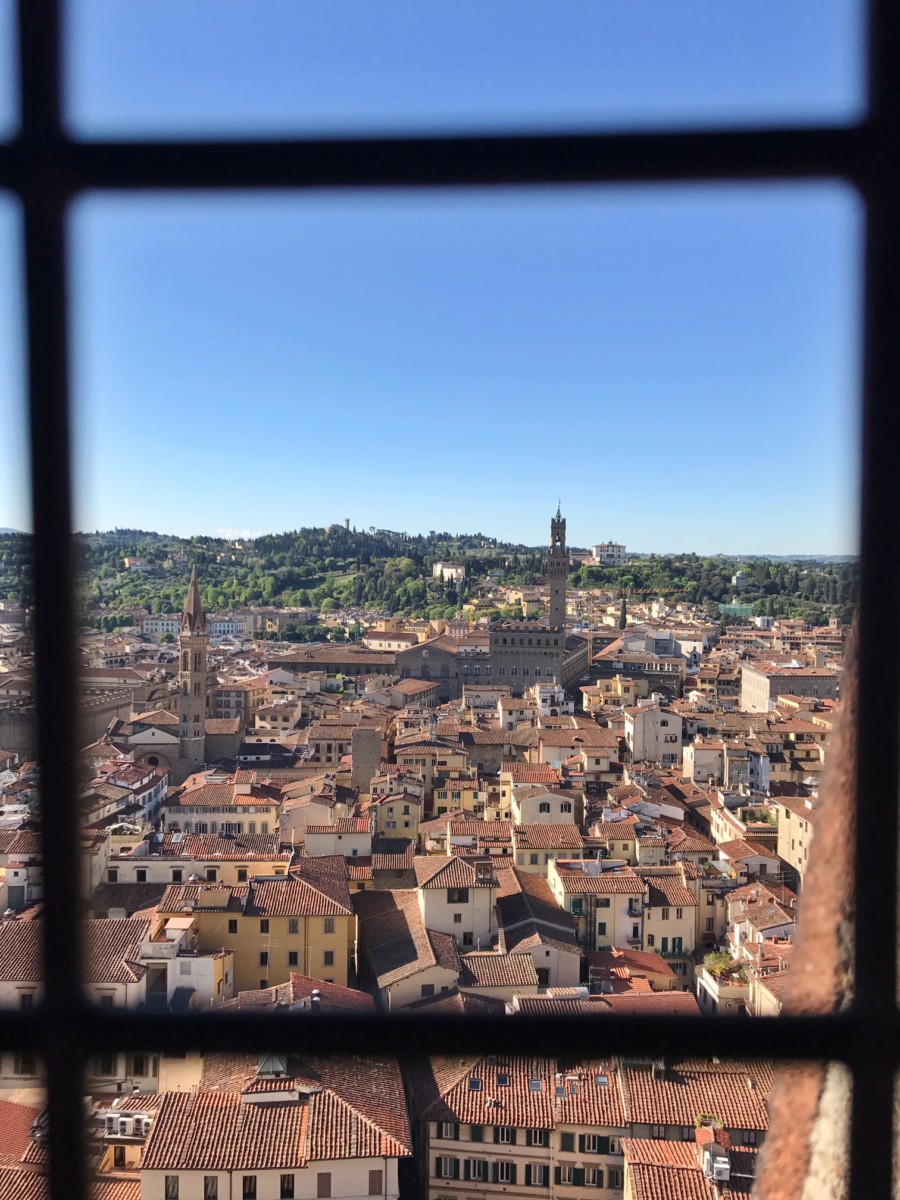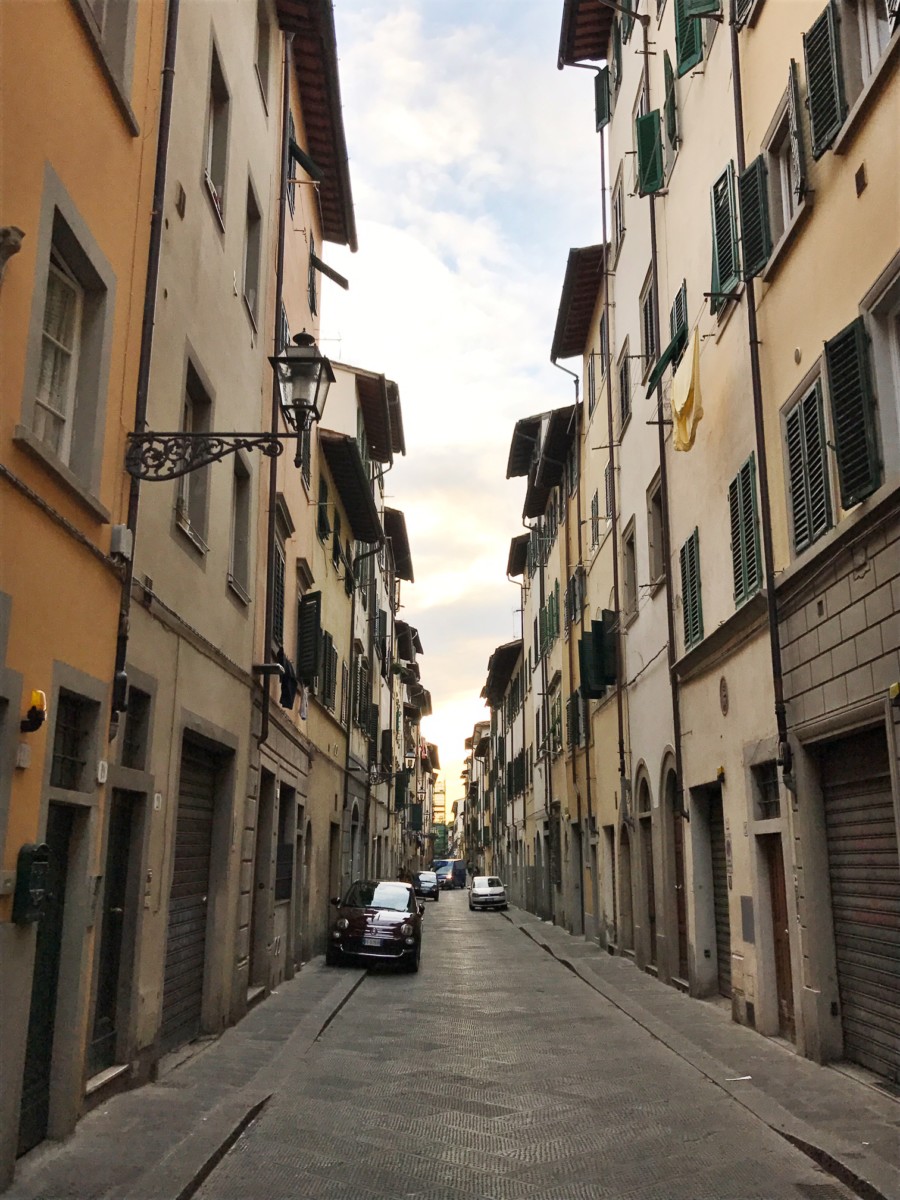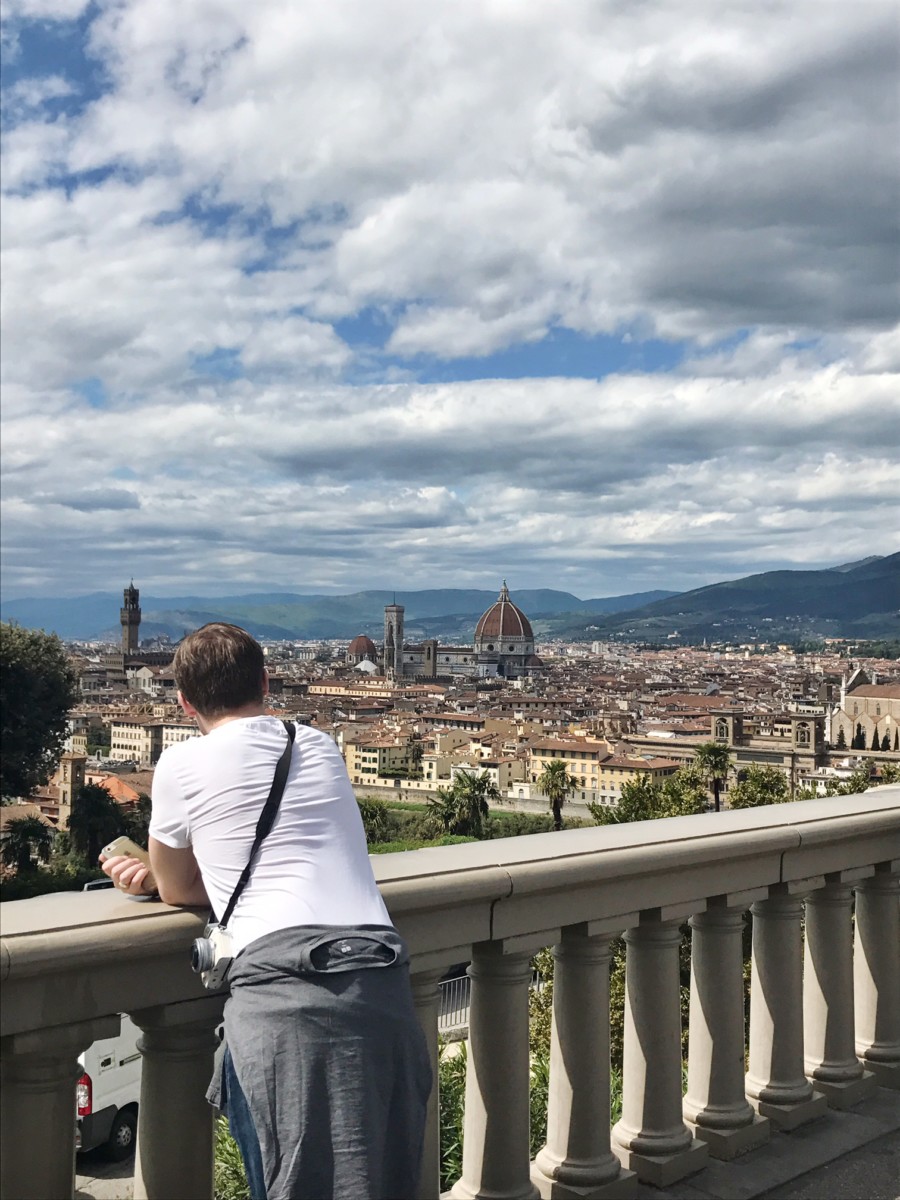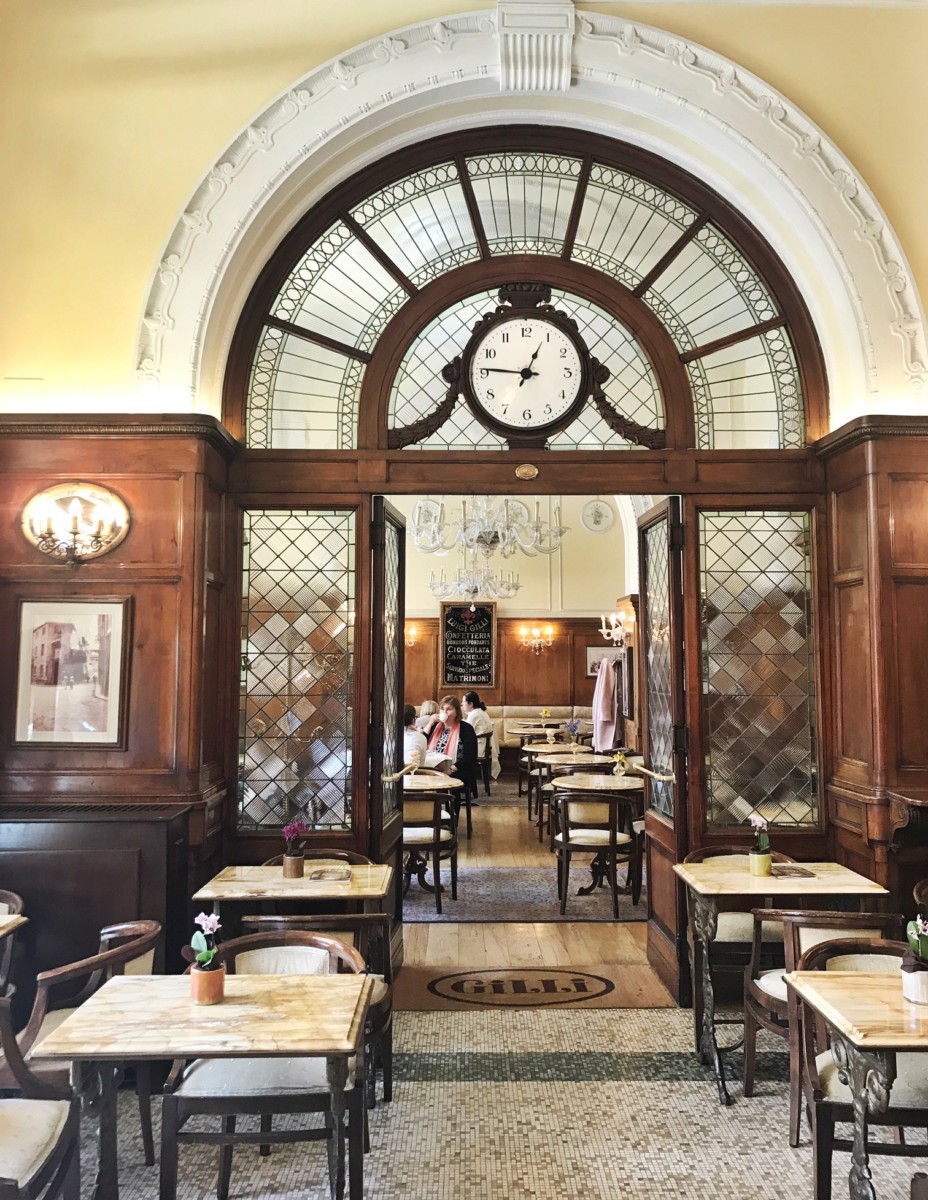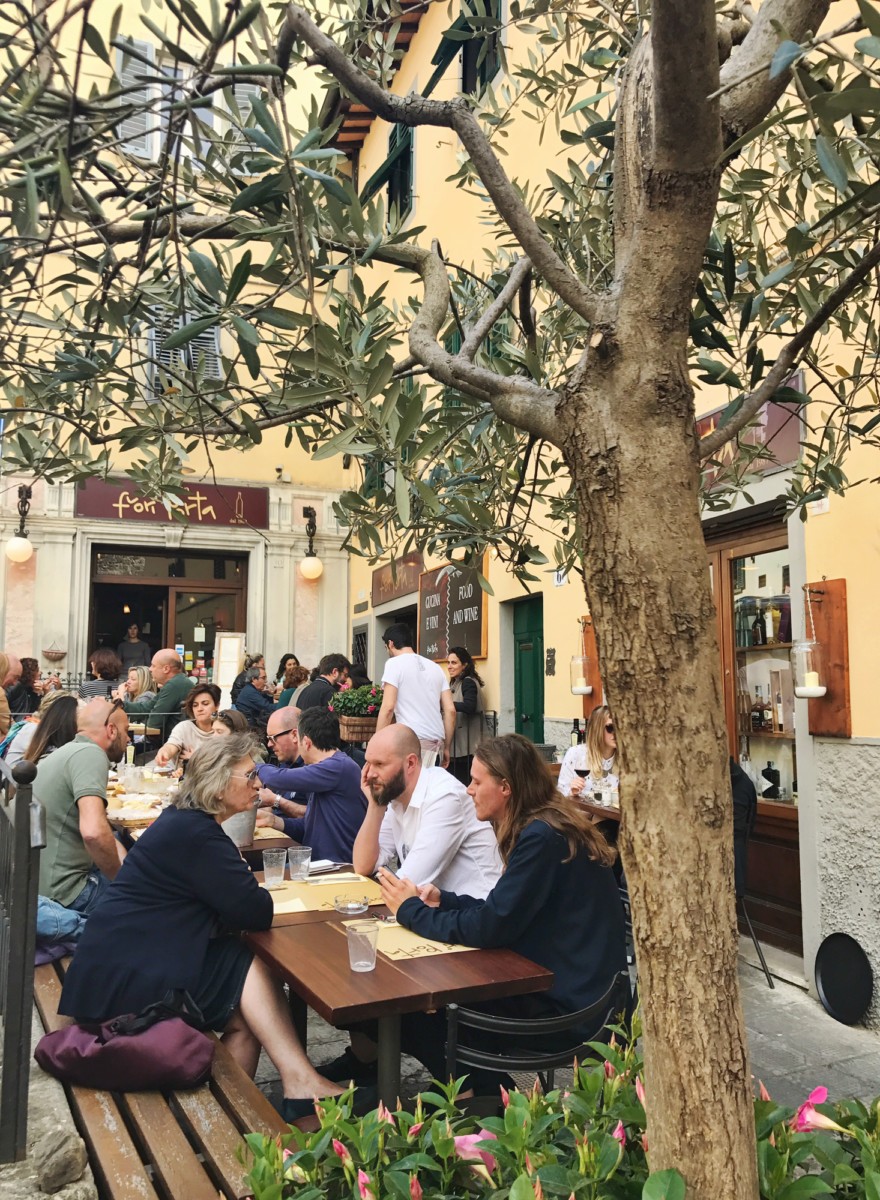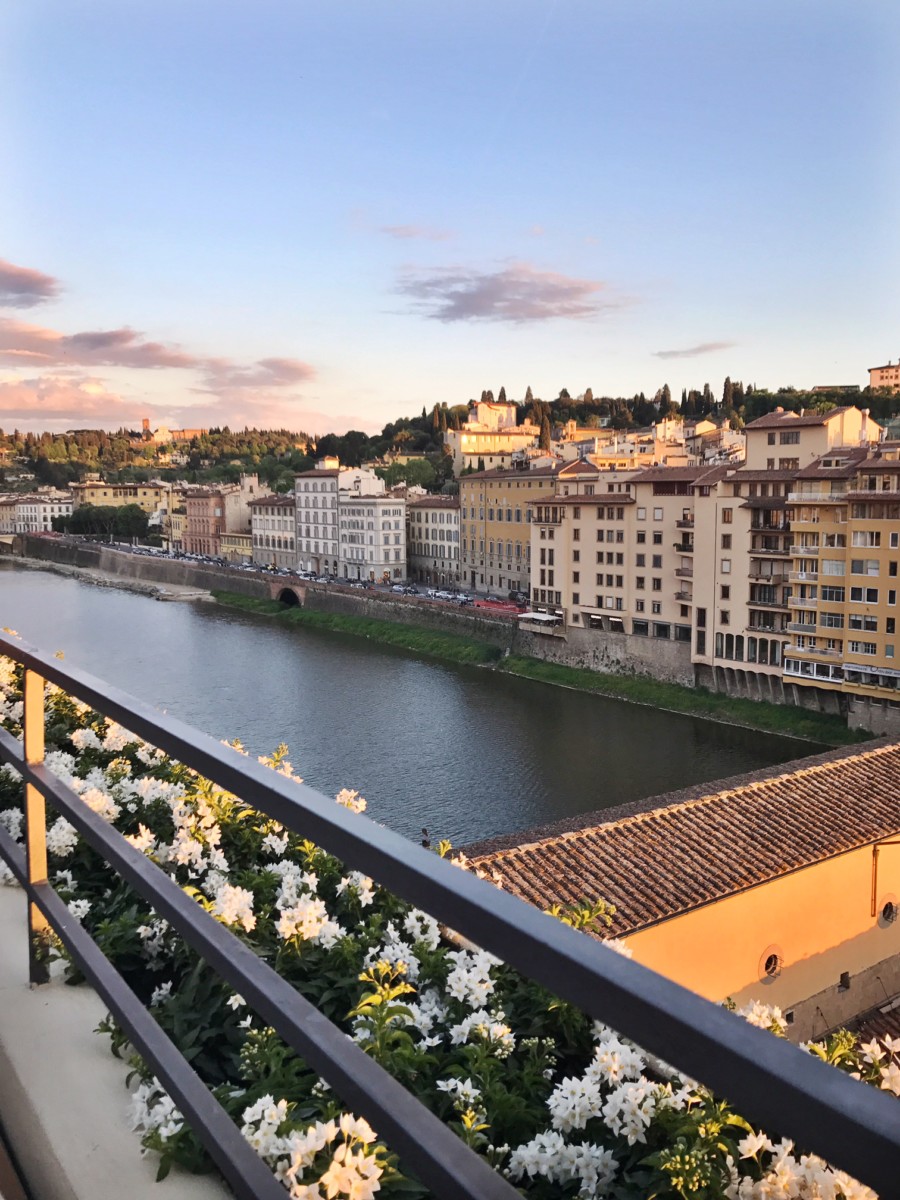 There's a couple places that deserve special mention in this post – first up, it's La Menagere. I mentioned it briefly above but this concept restaurant was incredible. We went here a couple of times during our trip as we loved it so much! Head there for a  delicious brunch, where you can also pick up some homewear or accessories at the store inside or you can admire the stunning flowers on display at the little florist in the restaurant too. It's also great at night after dinner for a cocktail (best margaritas in Florence) as they have live bands downstairs in their music venue.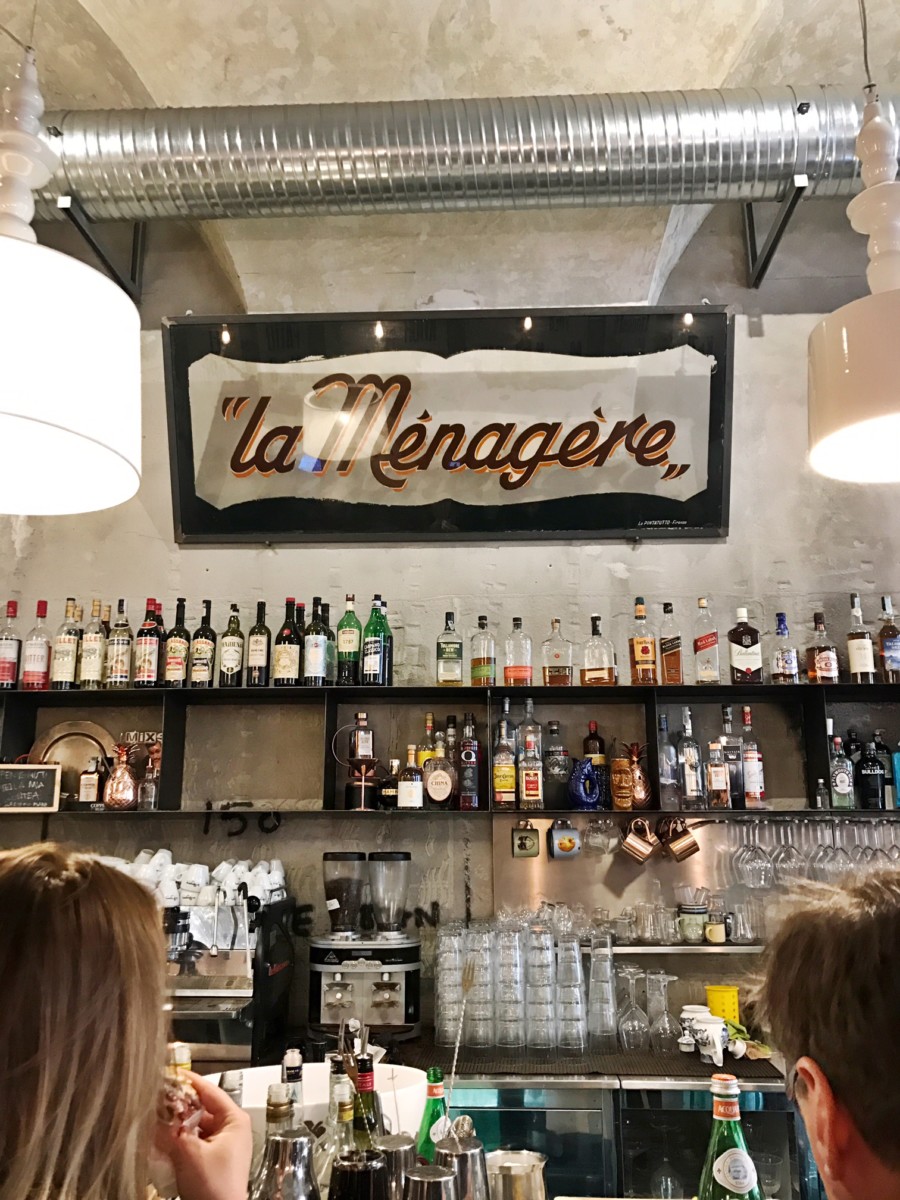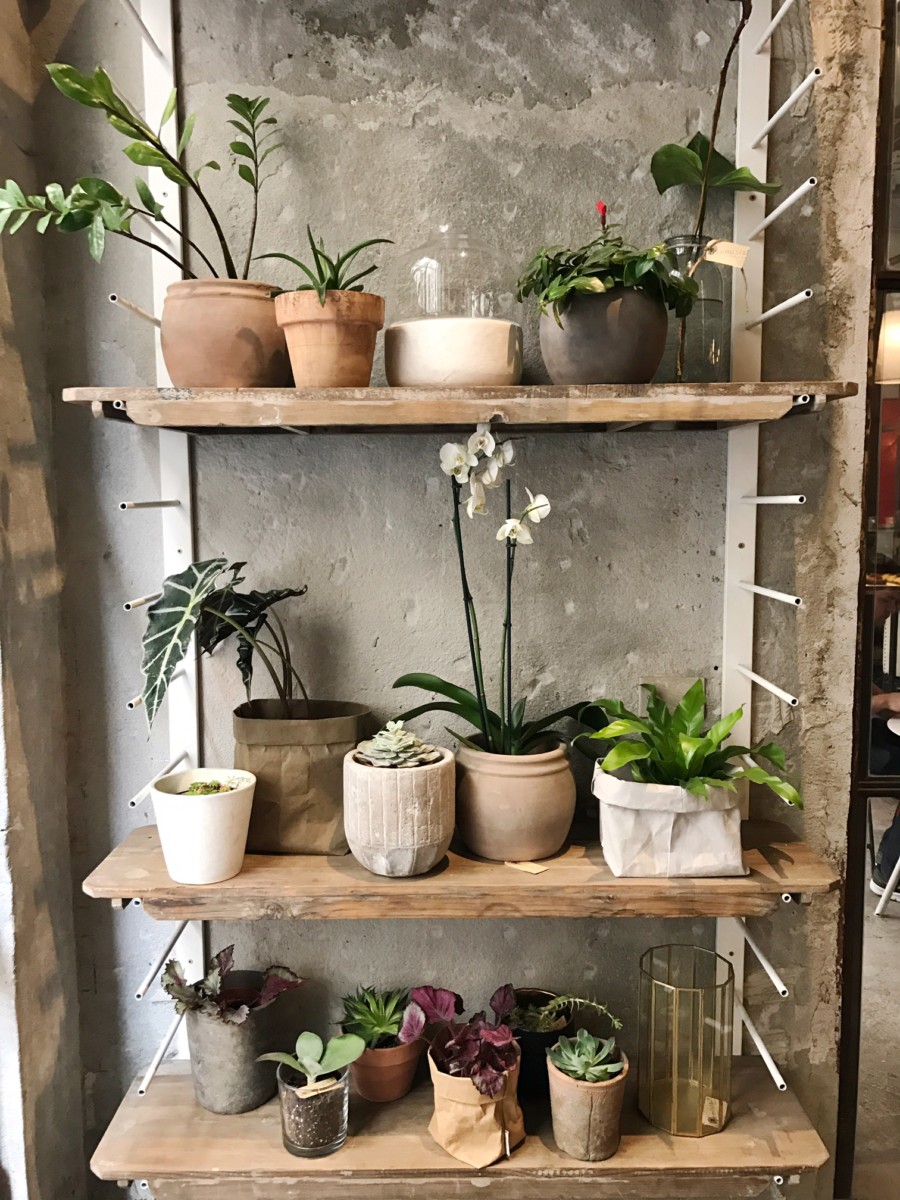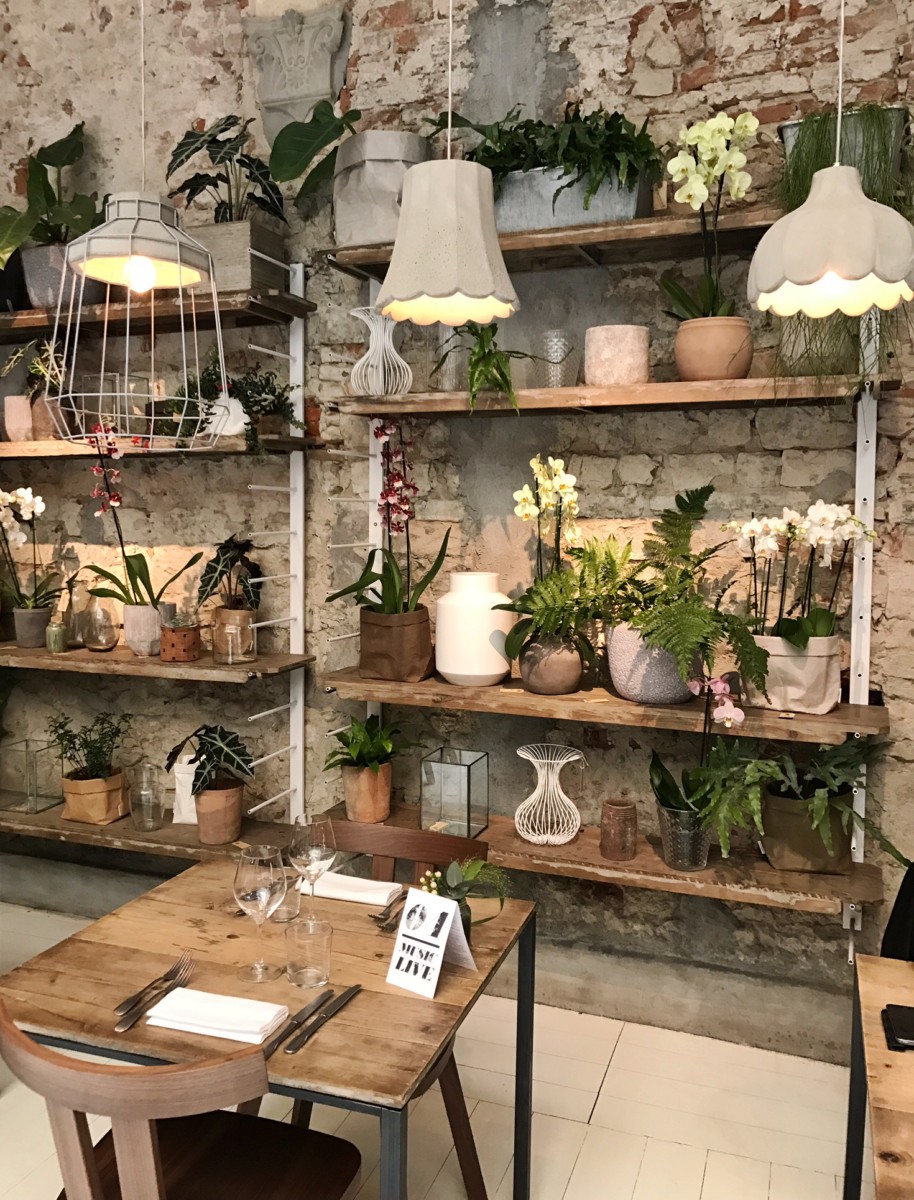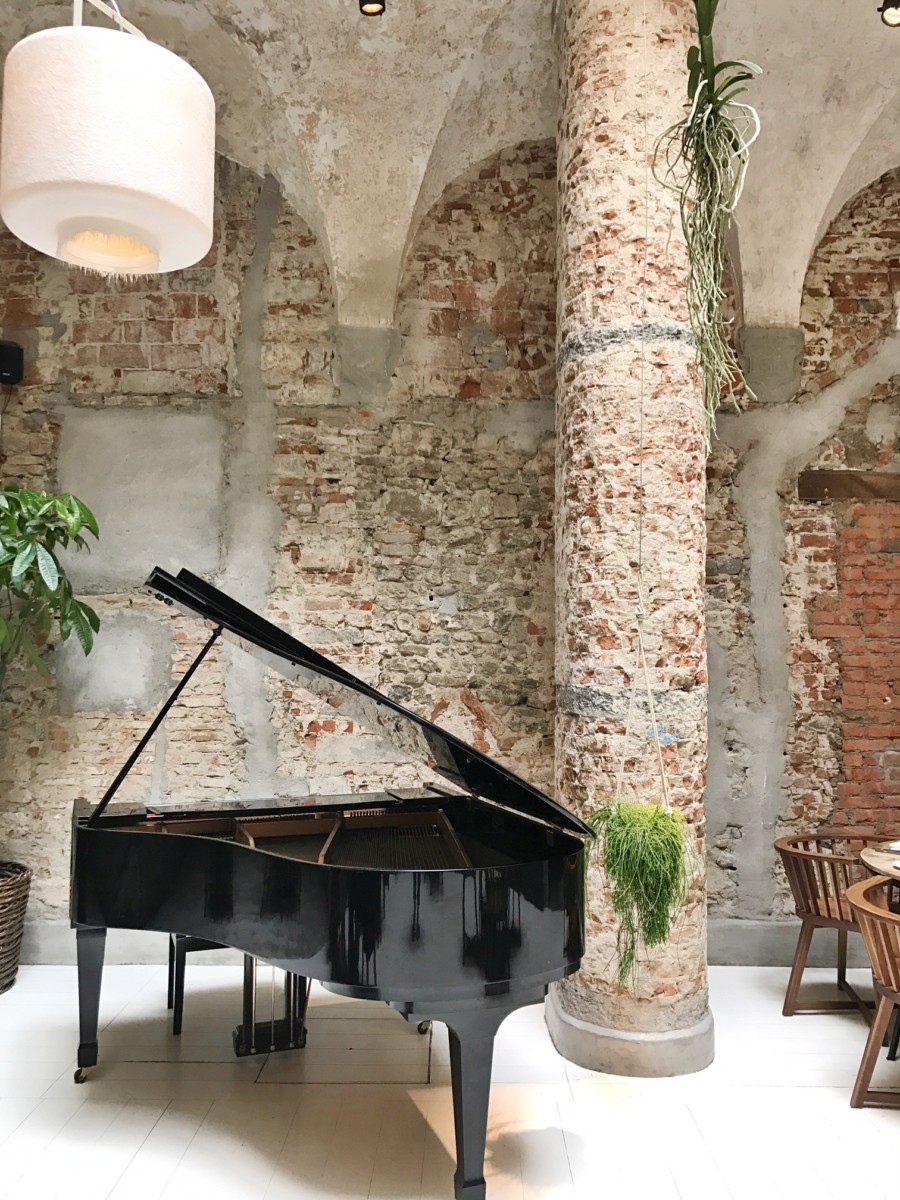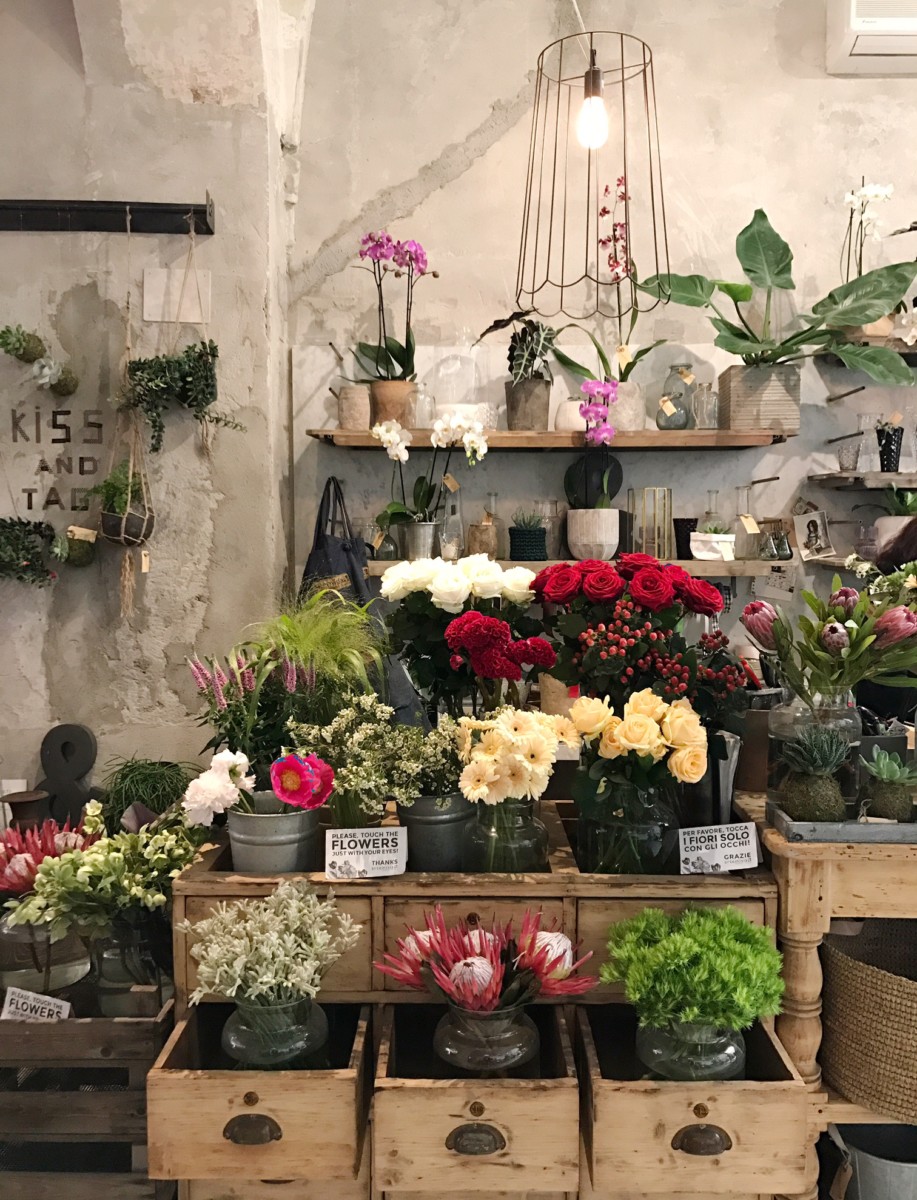 Secondly, book a stay at Ad Astra. This stunning hotel was a little treat for us and we booked in for just one night at the end of the trip. Behind a fairly nondescript door in the charming district of Oltrarno in central Florence and overlooking the largest private garden in Europe, this hotel was a real gem that feels like a home away from home due it's small number of rooms in the main villa (just seven) and two small cottages in the garden. We had booked one of the cottages in the Torrigiani garden and it was a beautiful little house with a mezzanine reading nook, roll top bath and king sized bed – it's a definite treat so bookmark it for a special occasion for sure.
The 'salon' is the shining jewel in the hotel's crown though (quite literally with it's huge chandelier dominating the room!) It's here in the salon you eat breakfast, can peruse the curated selection of coffee table books or enjoy a beer or aperitif from the honesty bar over the wrap-around terrace that overlooks the garden. You can book a night's stay here or visit their website for more info.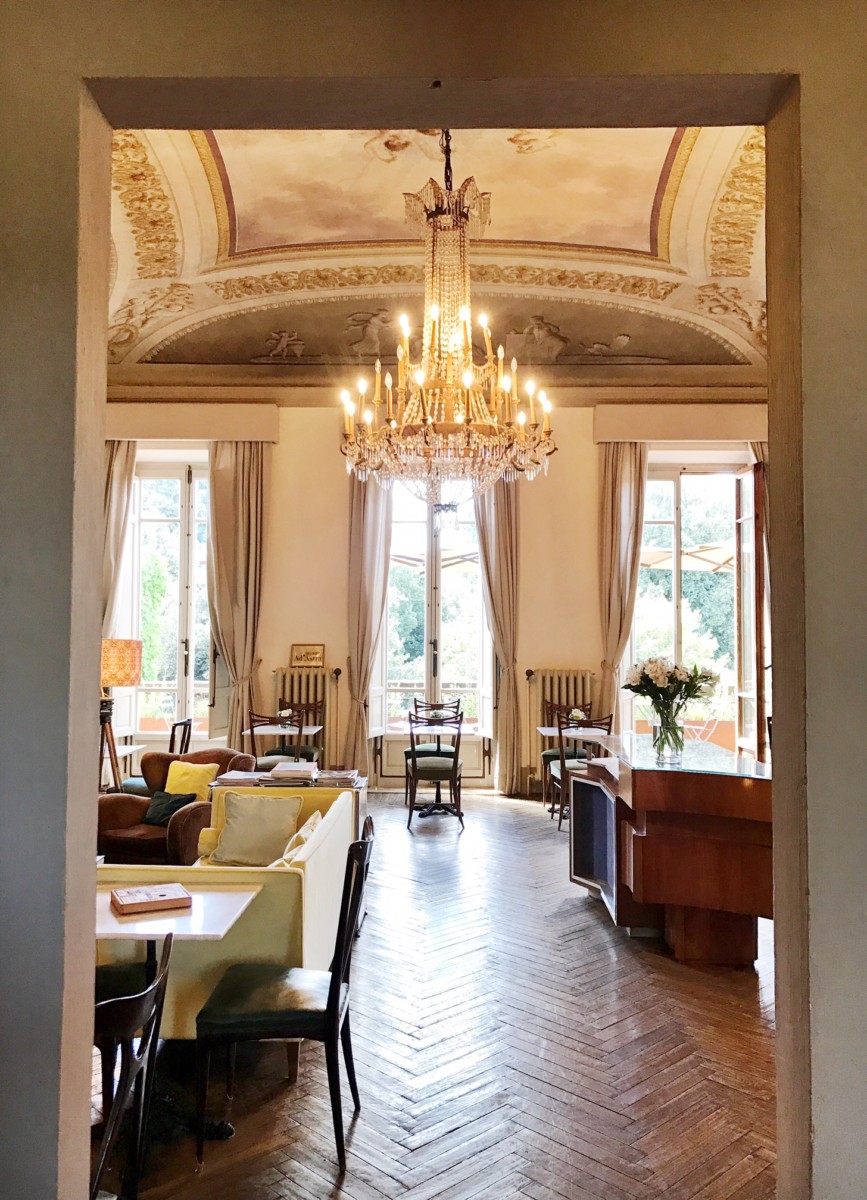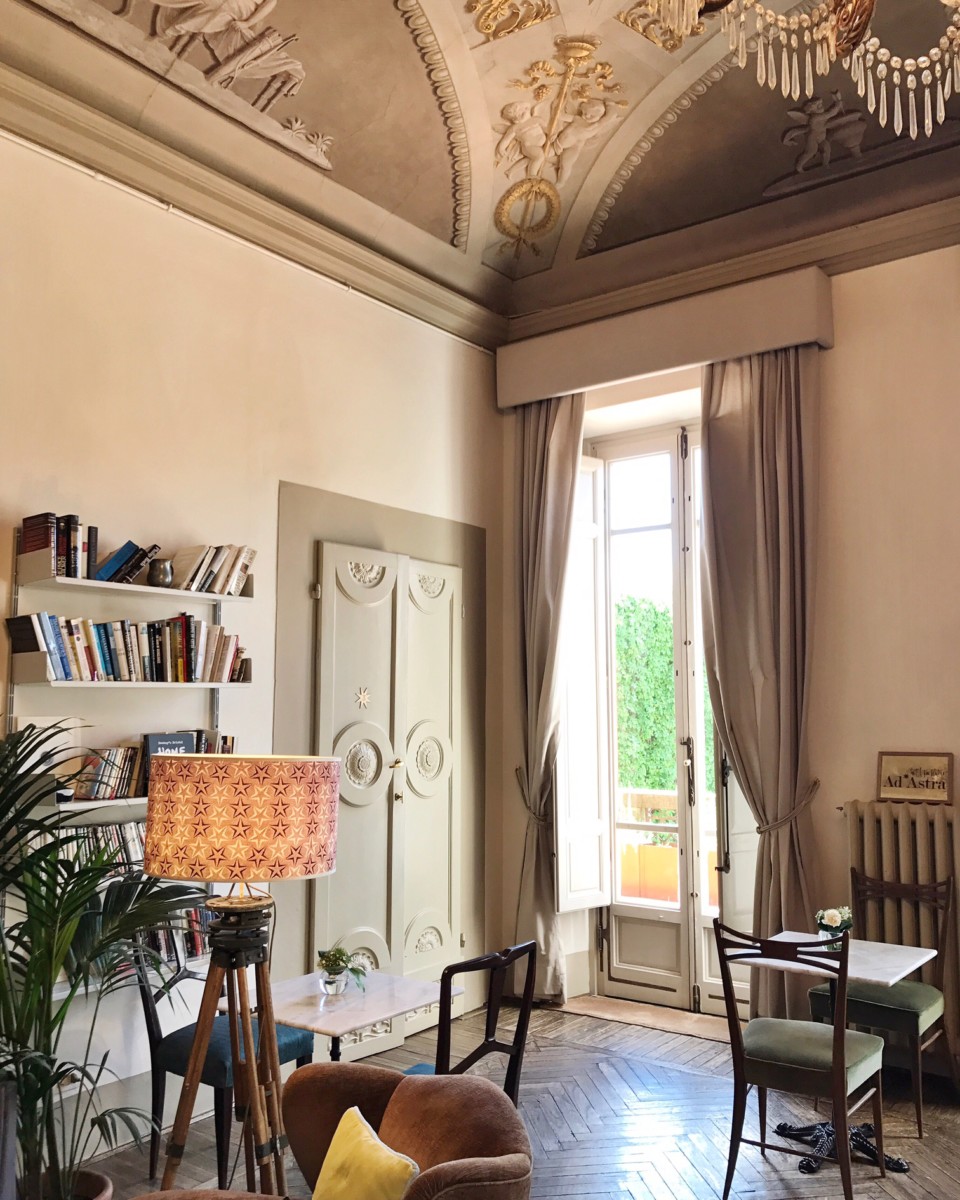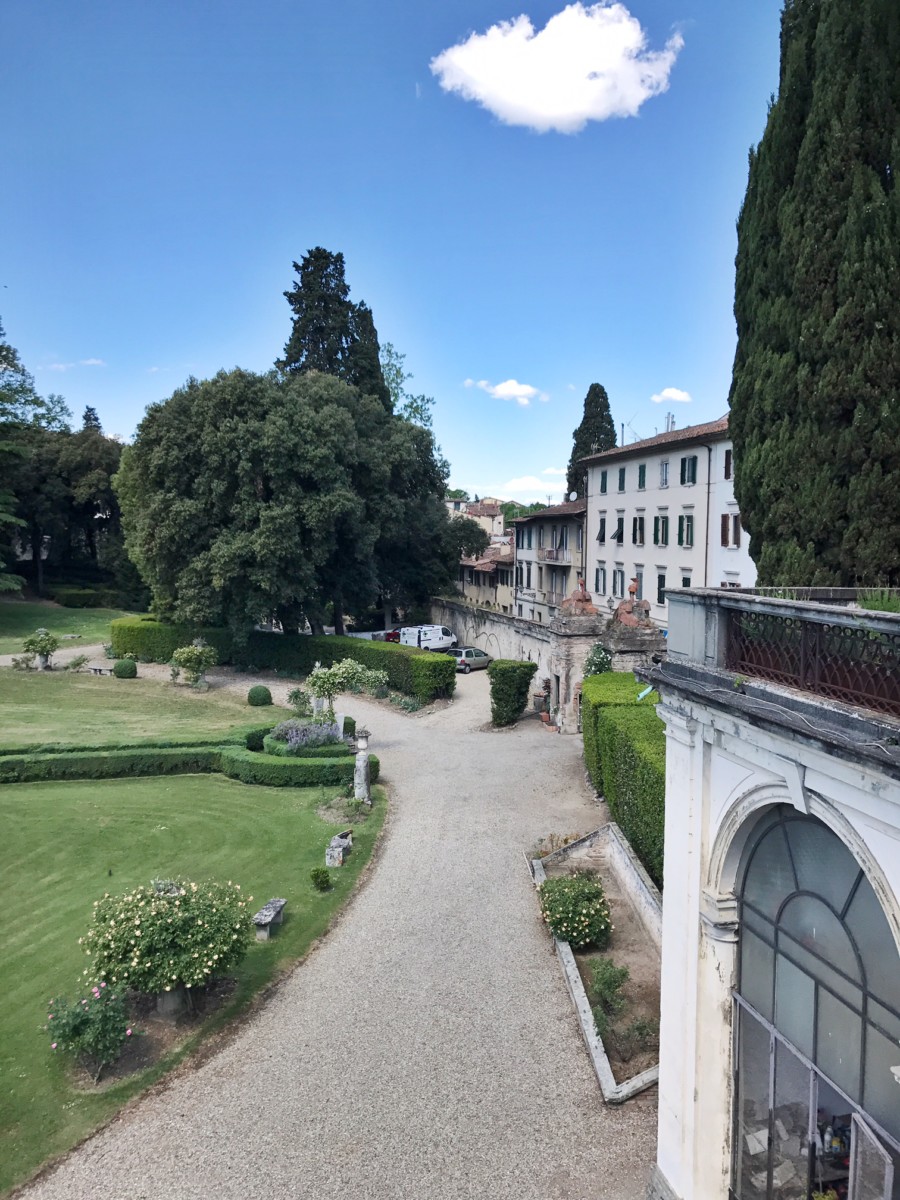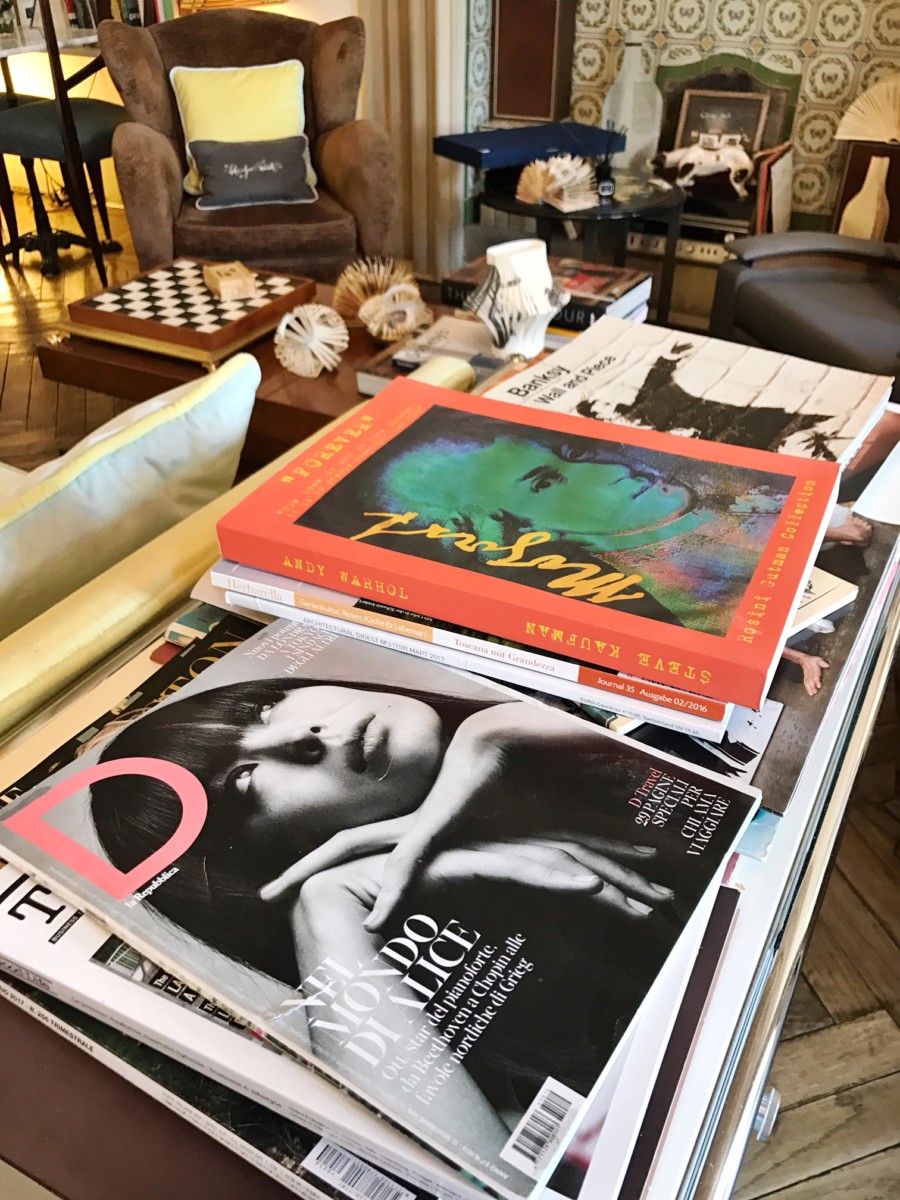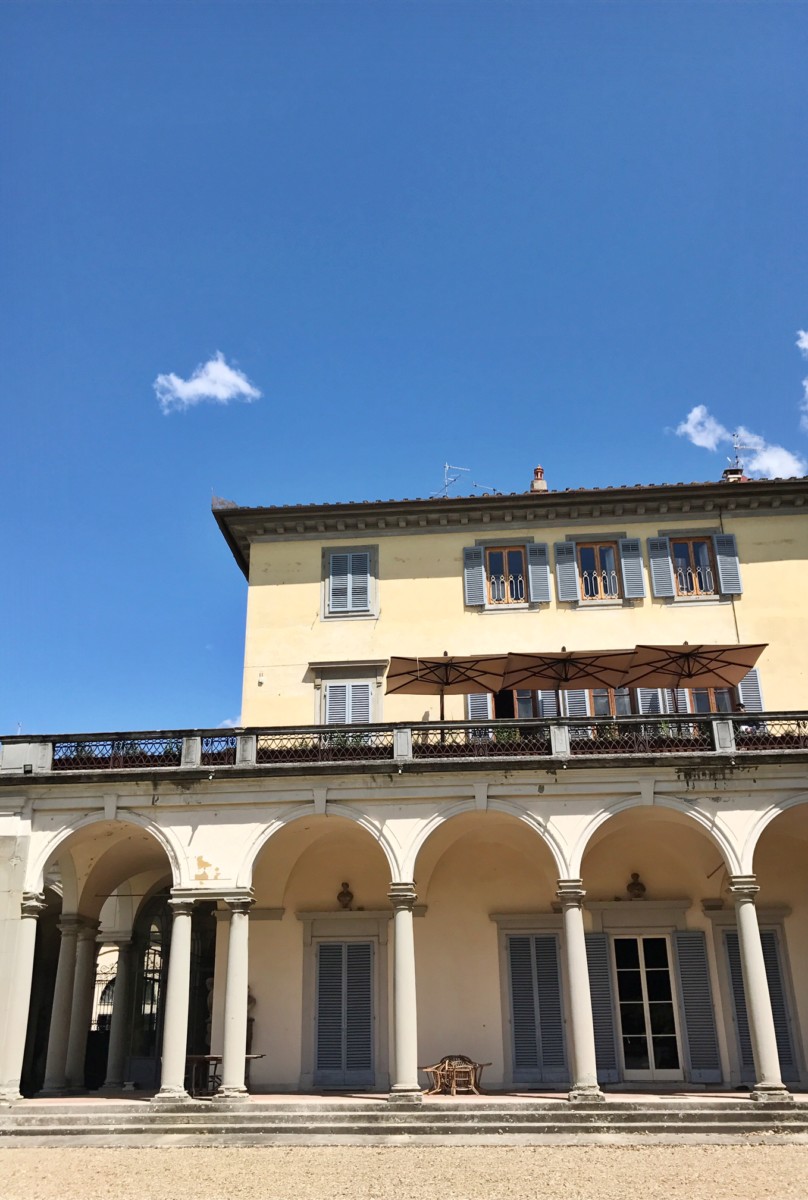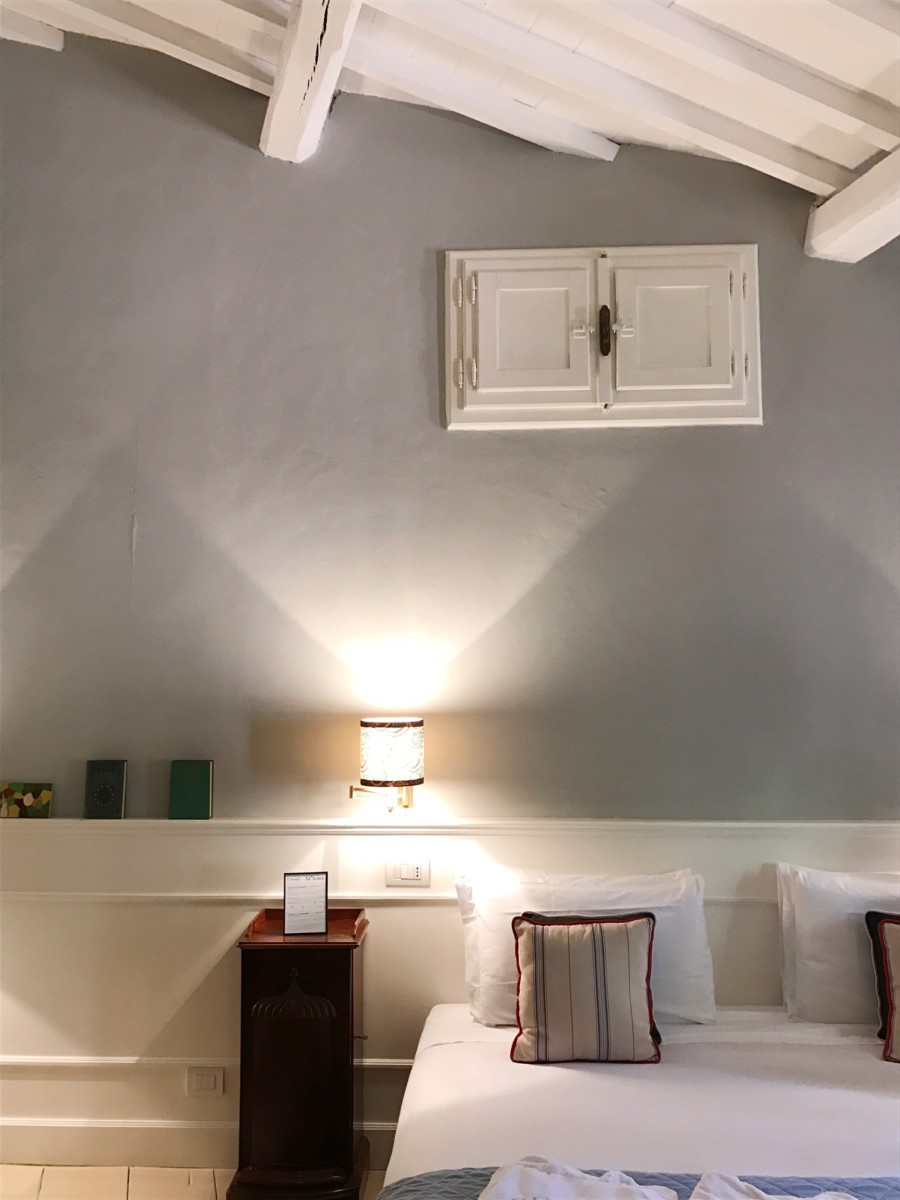 Our next stop on our Italy trip was to head to the coast and explore Portofino – more Italian adventures coming up this week!
LMNH  x