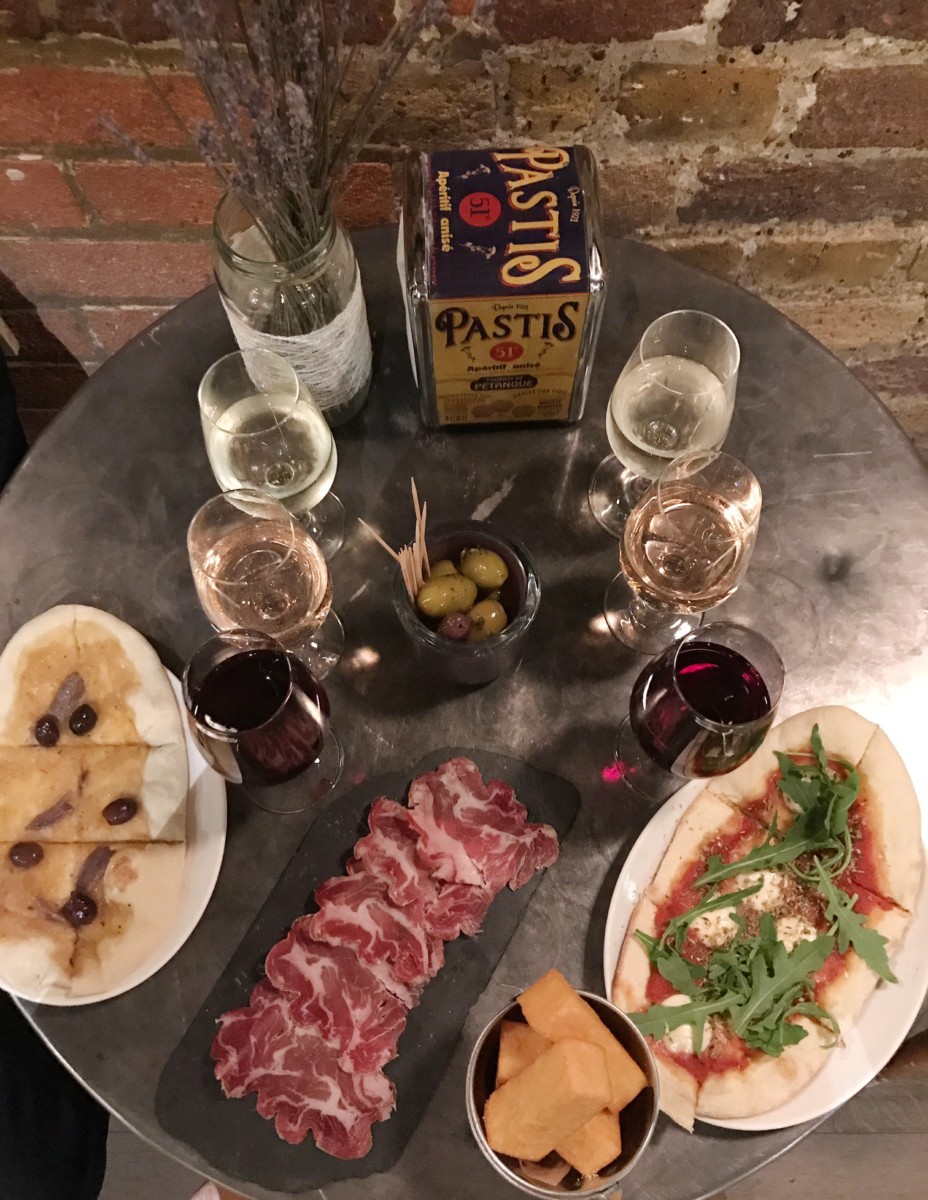 Isn't it the best feeling when you know you've really nailed a birthday present for someone? If you're like me, I always like trying to think outside the box a little bit with presents; I try to book an experience for the person instead so that it's something they can remember forever.
This is why I wanted to introduce you guys to an incredible Gift Experience company called Truly Experiences, who can set up amazing things for you and friends or a loved one in a huge variety of ways. Want to make bread at the Michel Roux cooking school, indulge in a head-to-toe spa or book someone a 'How To Be A Professional Spy' experience for their birthday? Fancy booking someone in to take part in a recording session in a famous music studio or trying your hand at a helicopter lesson? Truly Experiences can help you do all of these things and then some – you can get a cheeky 10% off your first order on any experience by using this special link too!
This week I teamed up with them to take part in a wine tasting experience – something I've always wanted to try. As Dan and I are off to Provence again next week, we decided to get our South of France fix early and take part in the wine night at Baranis.
The intimate, brick-walled cellar bar is inspired by 1960's St Tropez and prides itself on its unpretentious and laid-back atmosphere. Tom Dixon designed the lighting and vintage French pop art adds to the striking décor. Also, there's a really cool indoor, gravel-grounded petanque pit for playing French boules! Great idea when you're a few drinks in with a group of friends.
But for now, back to our wine tasting. The Truly Experiences package allows you to sample five Provençal and Corsican wines, along with some delicious nibbles from the kitchen. Our evening began with a Corsican take on a bellini cocktail, followed by a strong, zesty white wine from the Luberon, a subtle and easy-drinking rosé from Corsica and a rich red wine from the Alpilles region. The lovely waiter will talk you through all of the wines on offer and also bring out a small selection of dishes; these included delicious chickpea chips (a new favourite), a board of Provençal cured ham, cheese and pissaladière – a thick dough 'pizza' of olives, anchovies, garlic and caramelised onions. This southern French fare was then all washed down with a rich Muscat and accompanied by an extra plate of sweet treats that included homemade strawberry jelly bites and mini ice creams…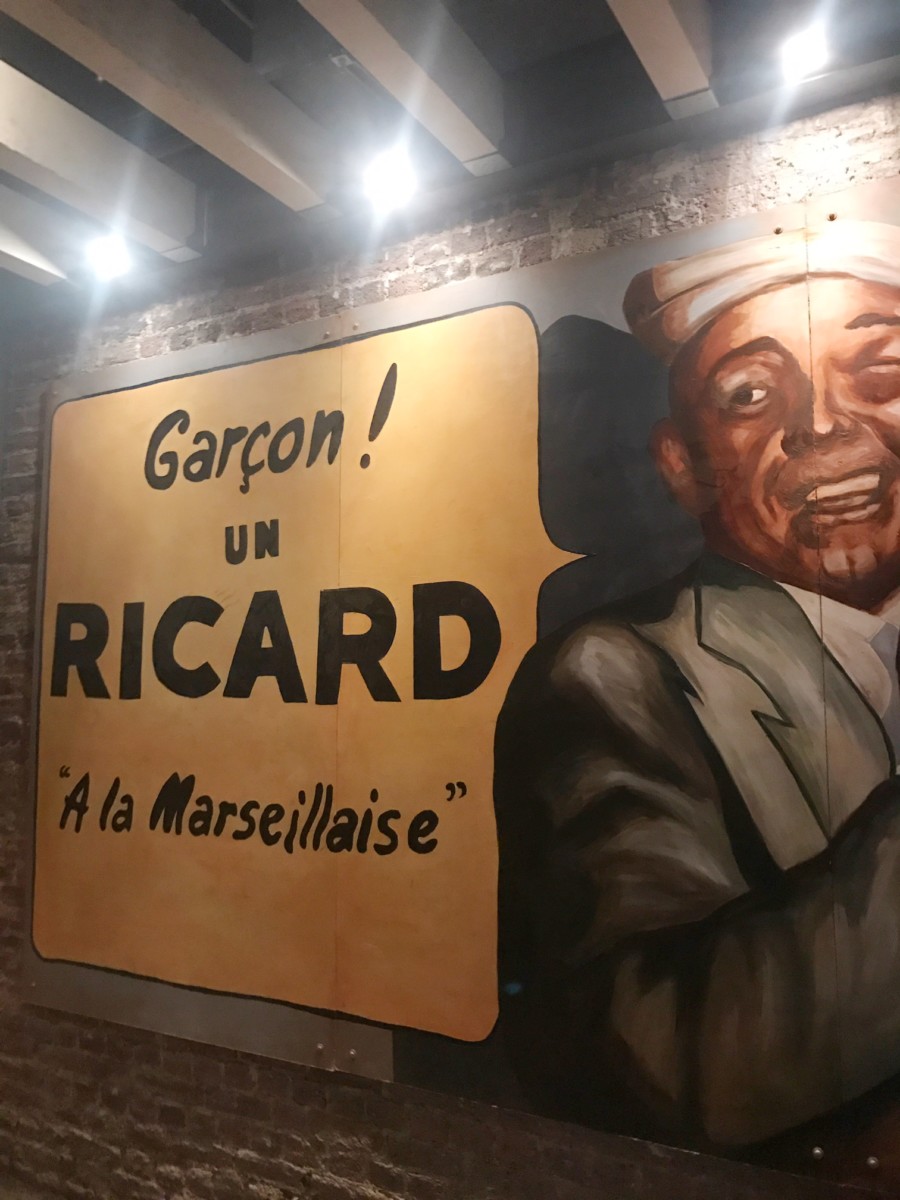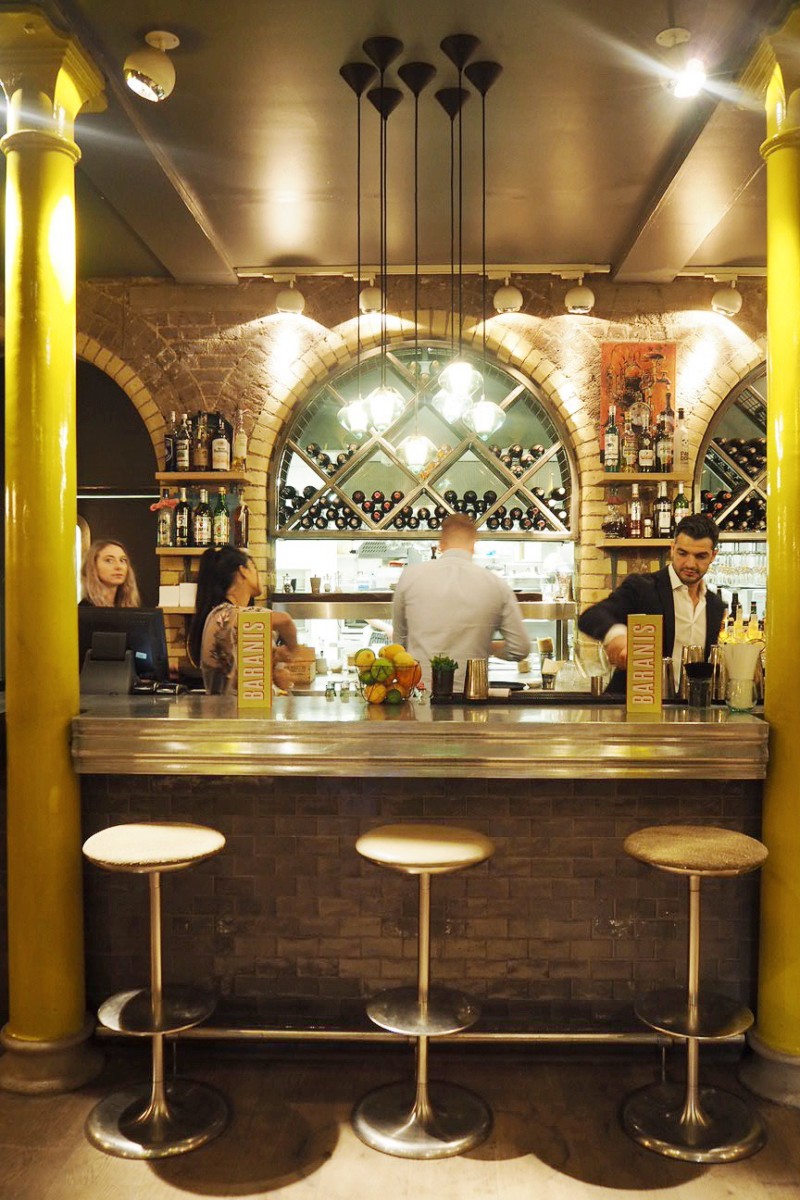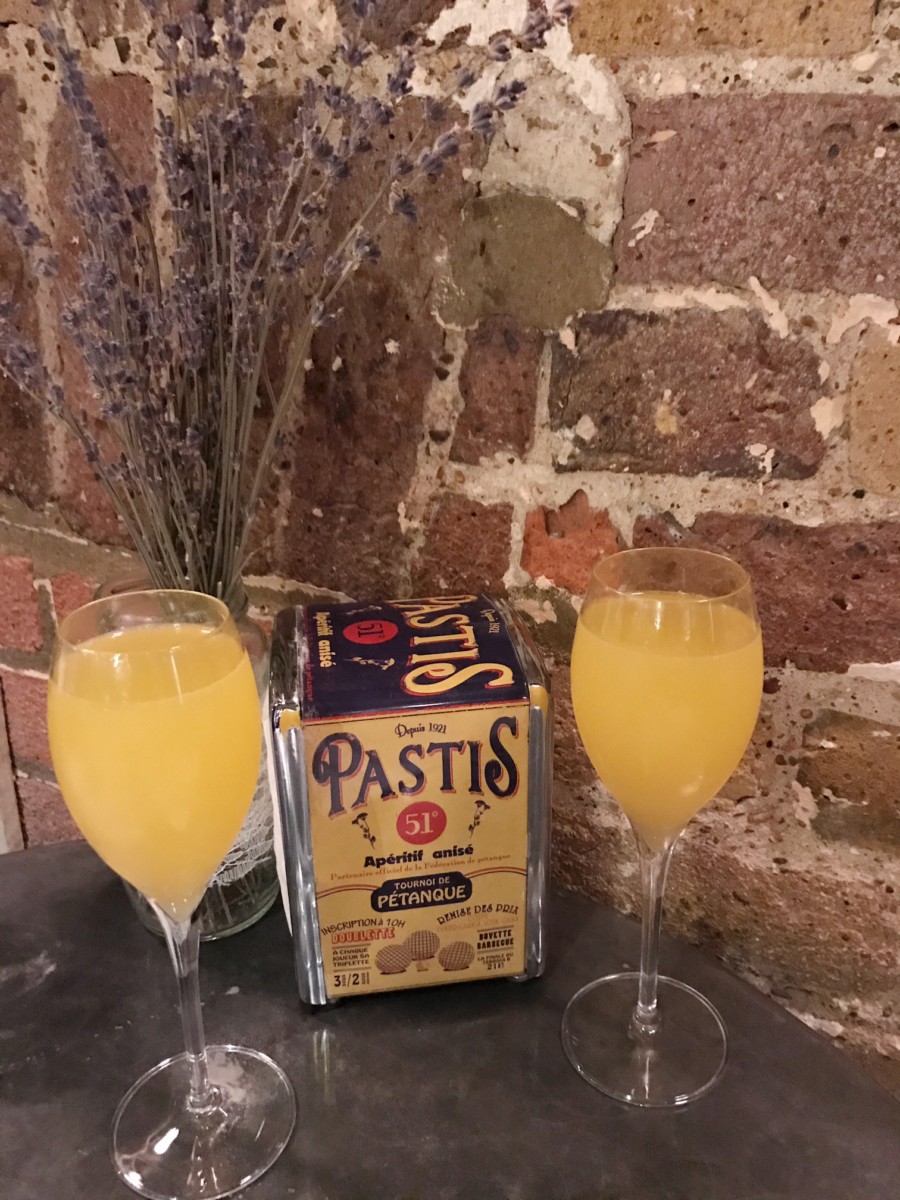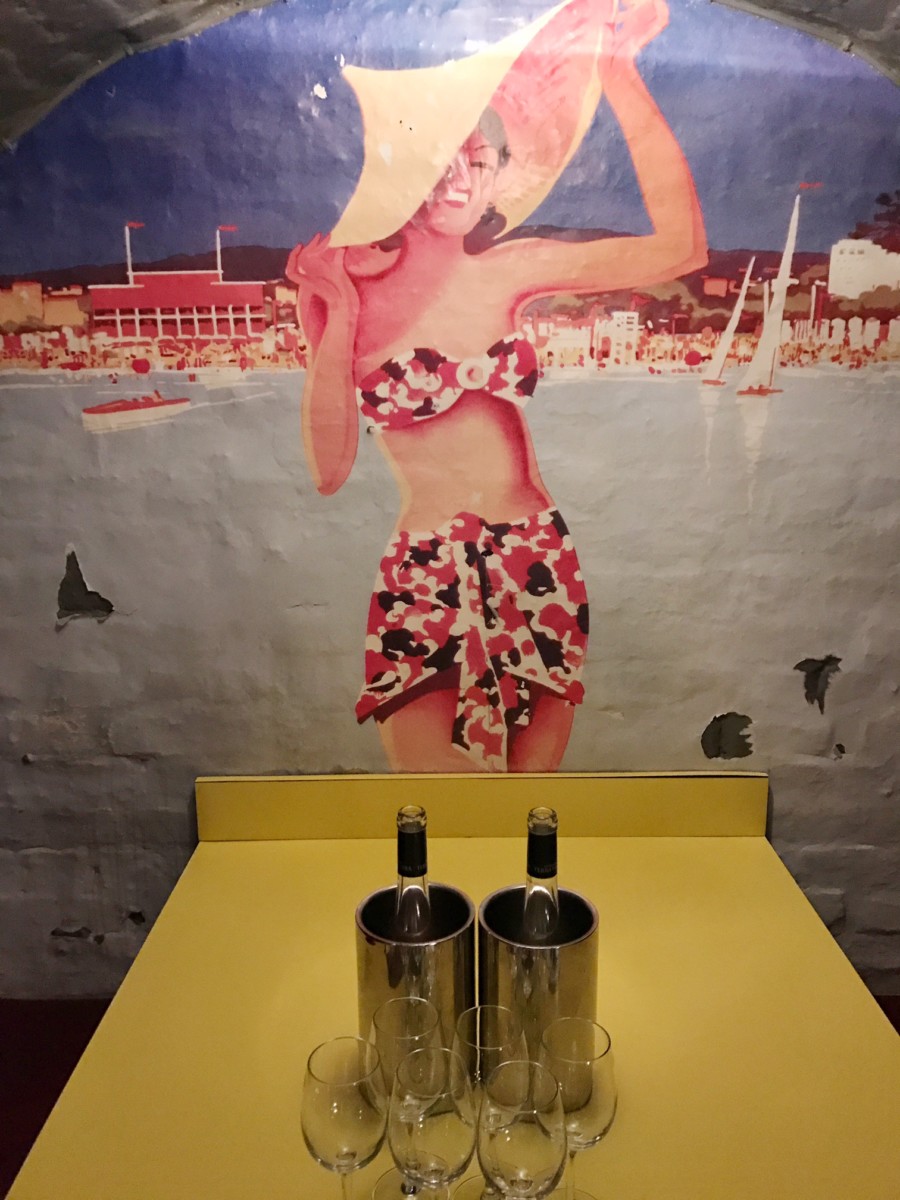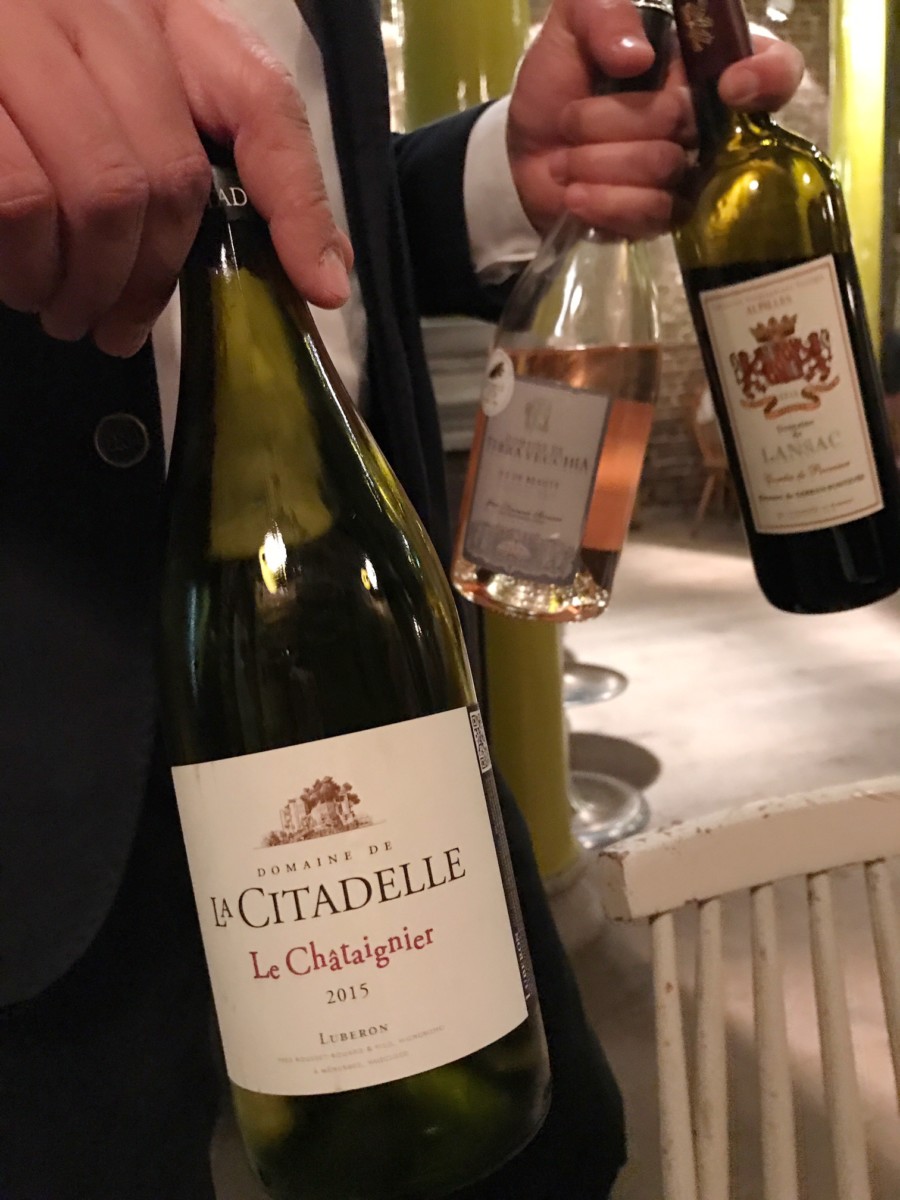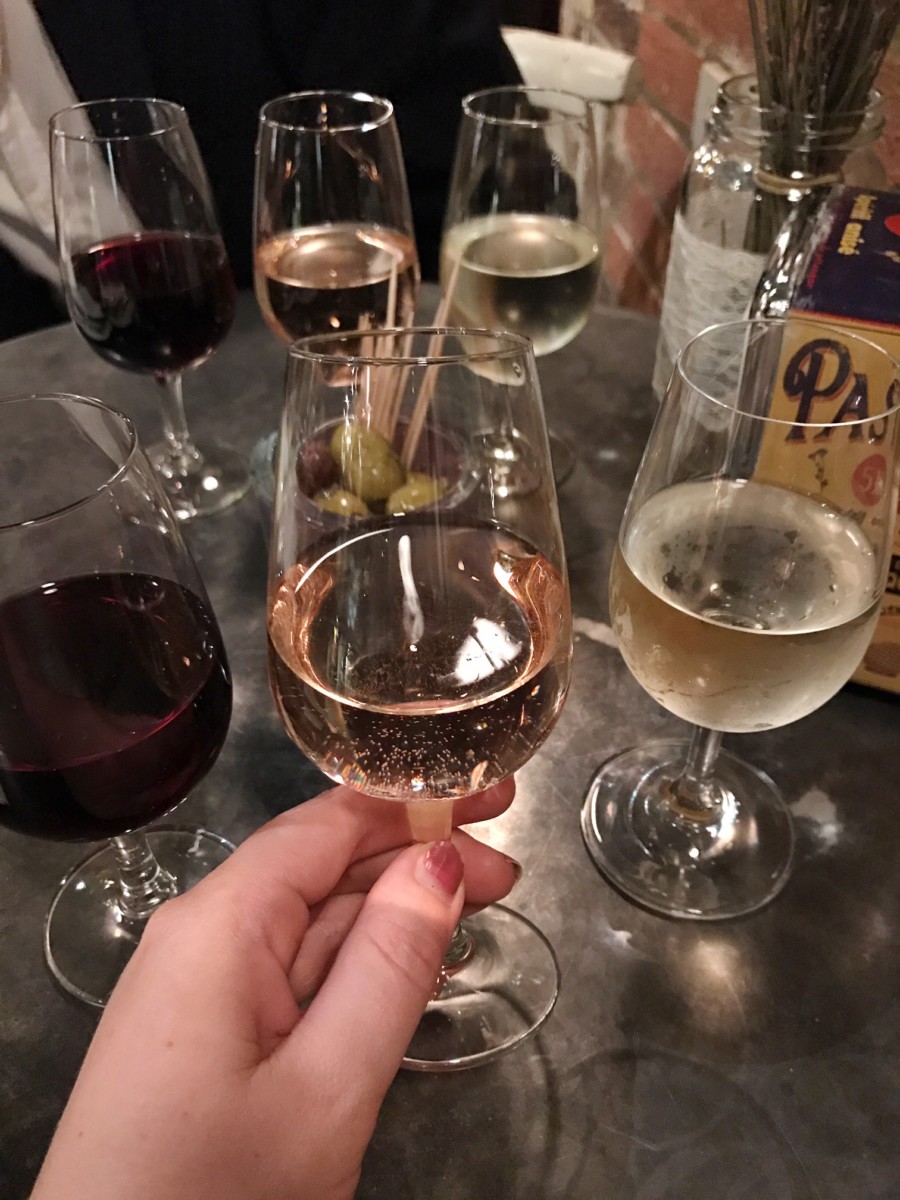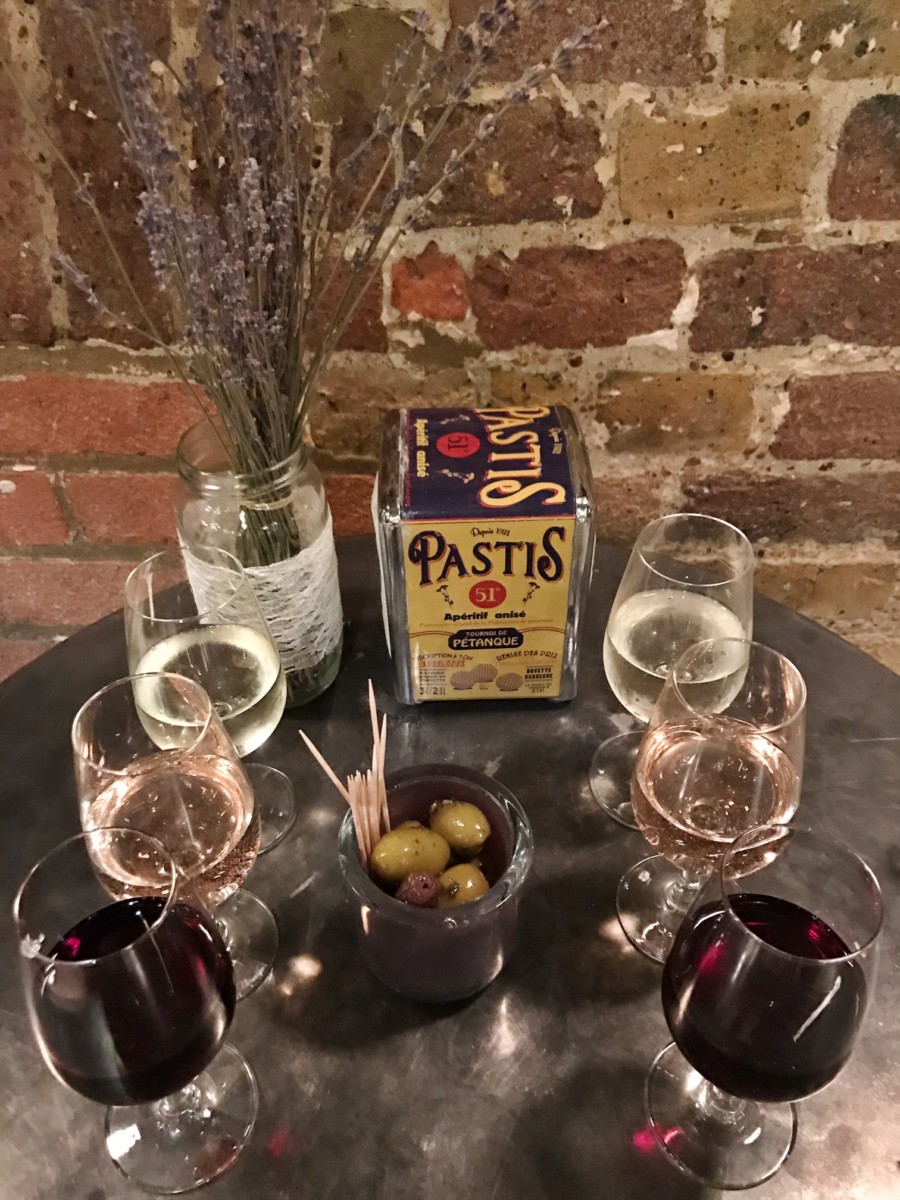 Due to the laid-back nature of the bar itself, I wouldn't say this would be an experience necessarily for a really romantic date night, but it would be great for a double date or with a group of friends who are also into their wine. It was a lovely introduction to the region's wines and we left suitably sozzled and excited to drink the wines in the actual regions very soon.
Baranis also shares a kitchen with adjoining restaurant, Cigalon. And if you want something a little more romantic than the Truly Experiences wine night, you can head upstairs and next door to check them out. The kitchen is run by Marseillaise Head Chefs Julien Carlon and Christophe Gravelot, whose menu features cuisine of the French Riviera, and hearty staples of the coast of Liguria. It's a bit of a smarter setting with a beautiful leafy feel inside and a huge open conservatory-style roof letting in streams of natural light.
Cigalon do a monthly wine dinner which is incredibly affordable at £39.50 per person for 4 courses with 4 matching wines from a specific region. I went to this month's dinner with my sister and we were introduced to the wines of the long-standing winery Maison Chapoutier. 
The food served alongside was focused on gorgeous seasonal fruits – juicy apricots, mouth-watering white peaches and black cherries. Refreshing prawn tartare started off the meal, followed by seared quail fillet; both of which went really well with the crisp white wines. The main course of beef onglet was paired with medium-bodied reds, and the final course of Chocolate Moelleux was served alongside a sweet and rounded dessert wine. We were told about each wine in depth during each course, so it's a good start into wine tasting if you're interested in learning about it further and is a wonderful option for a date night or something a little special.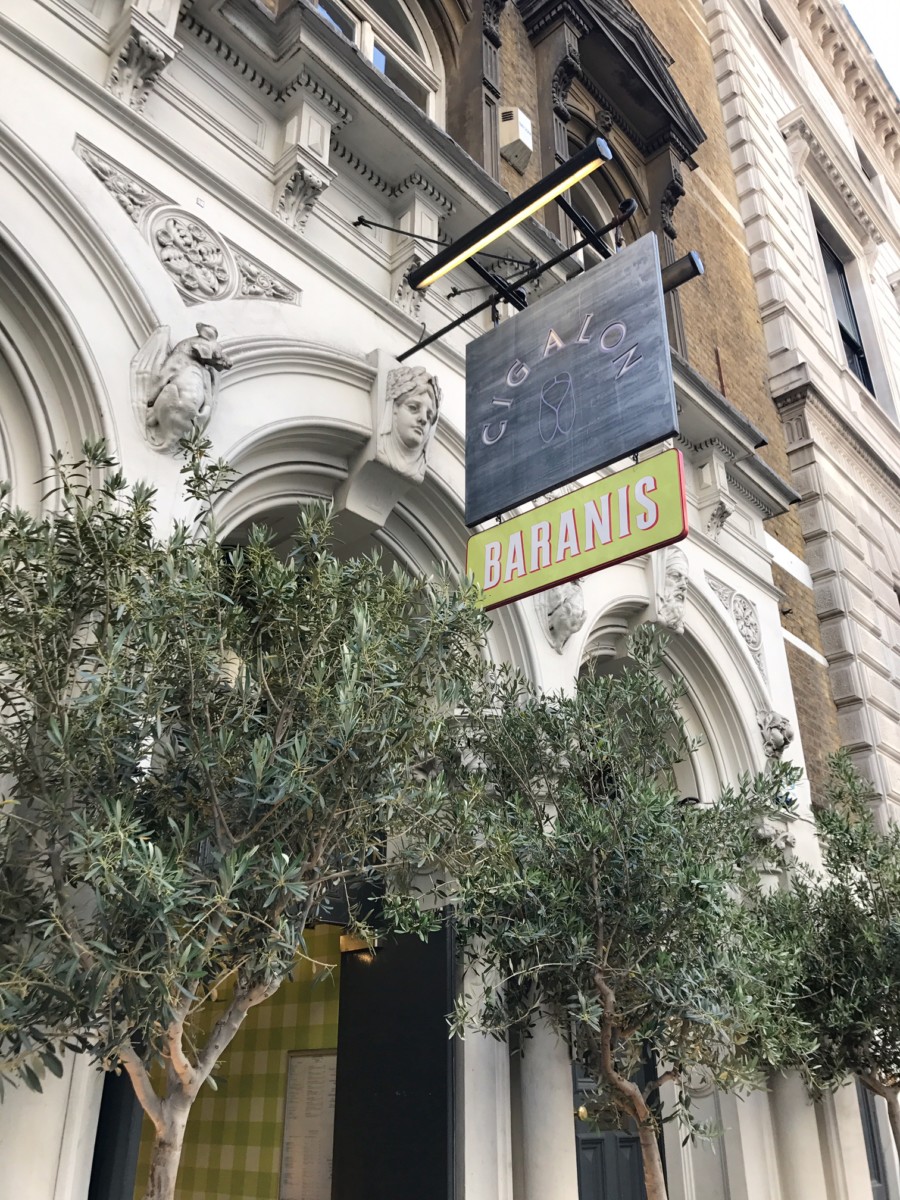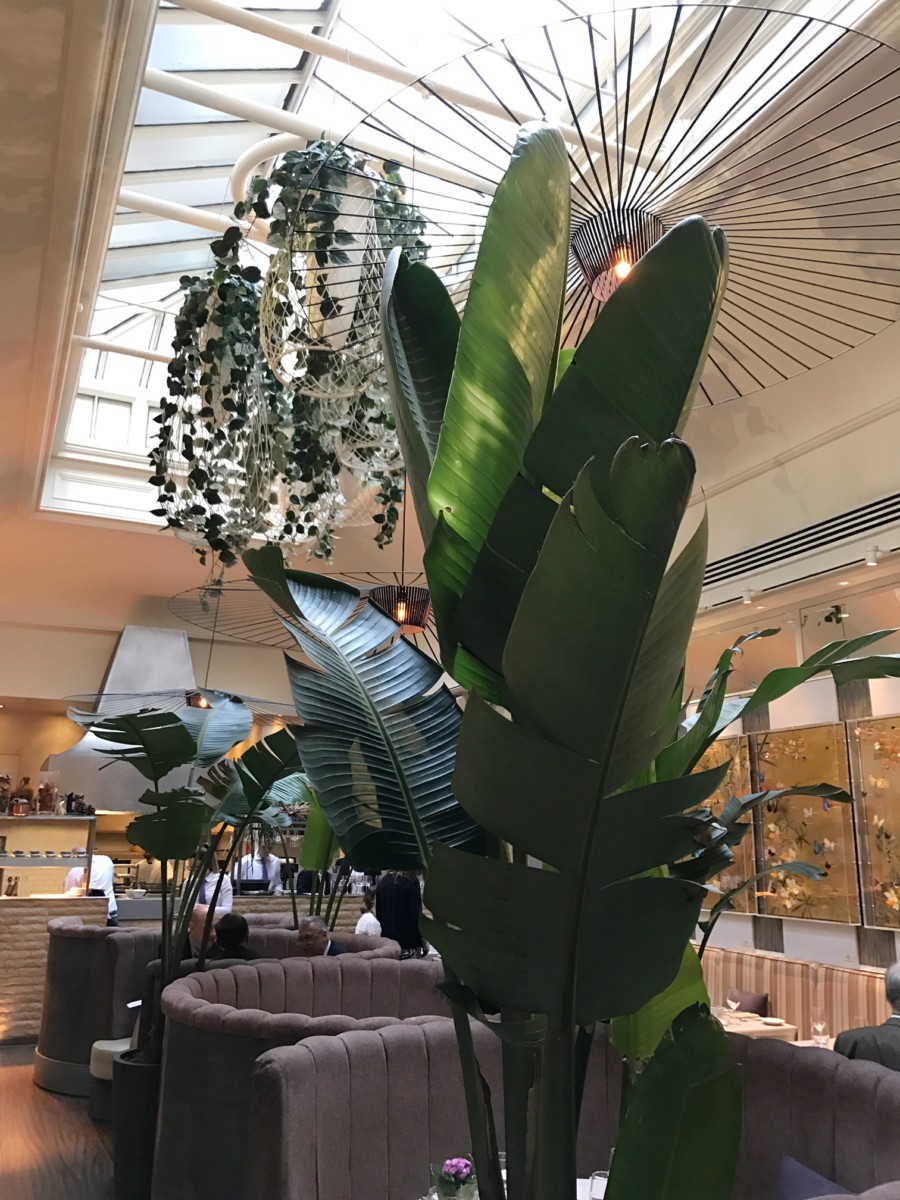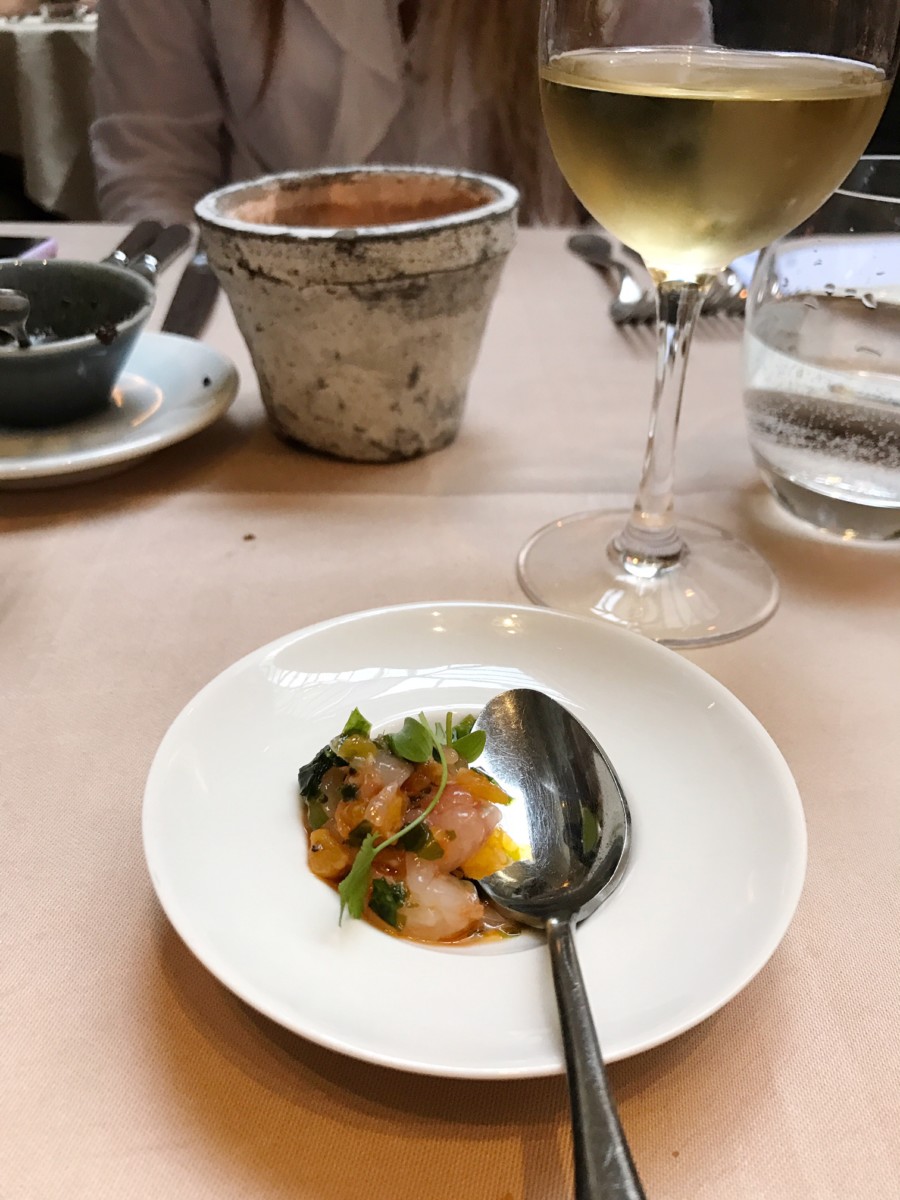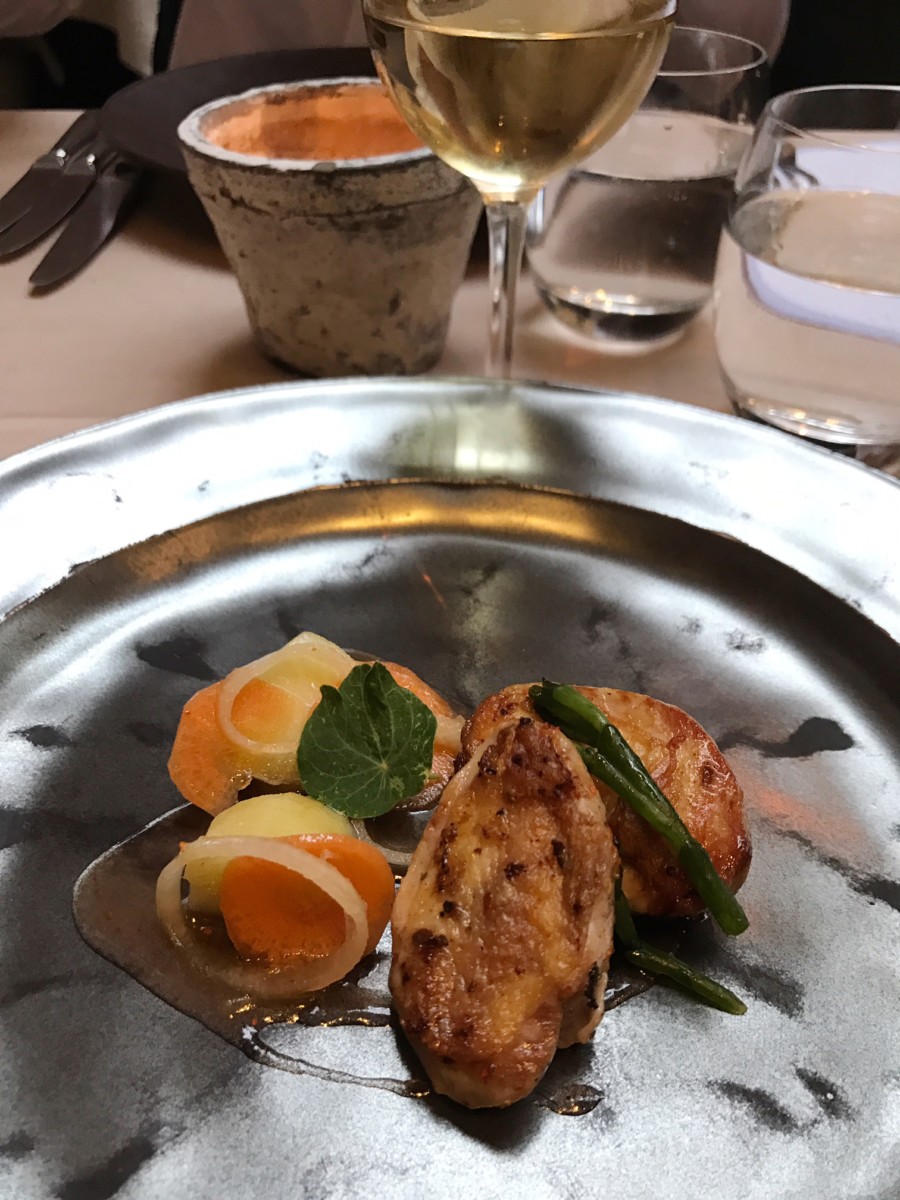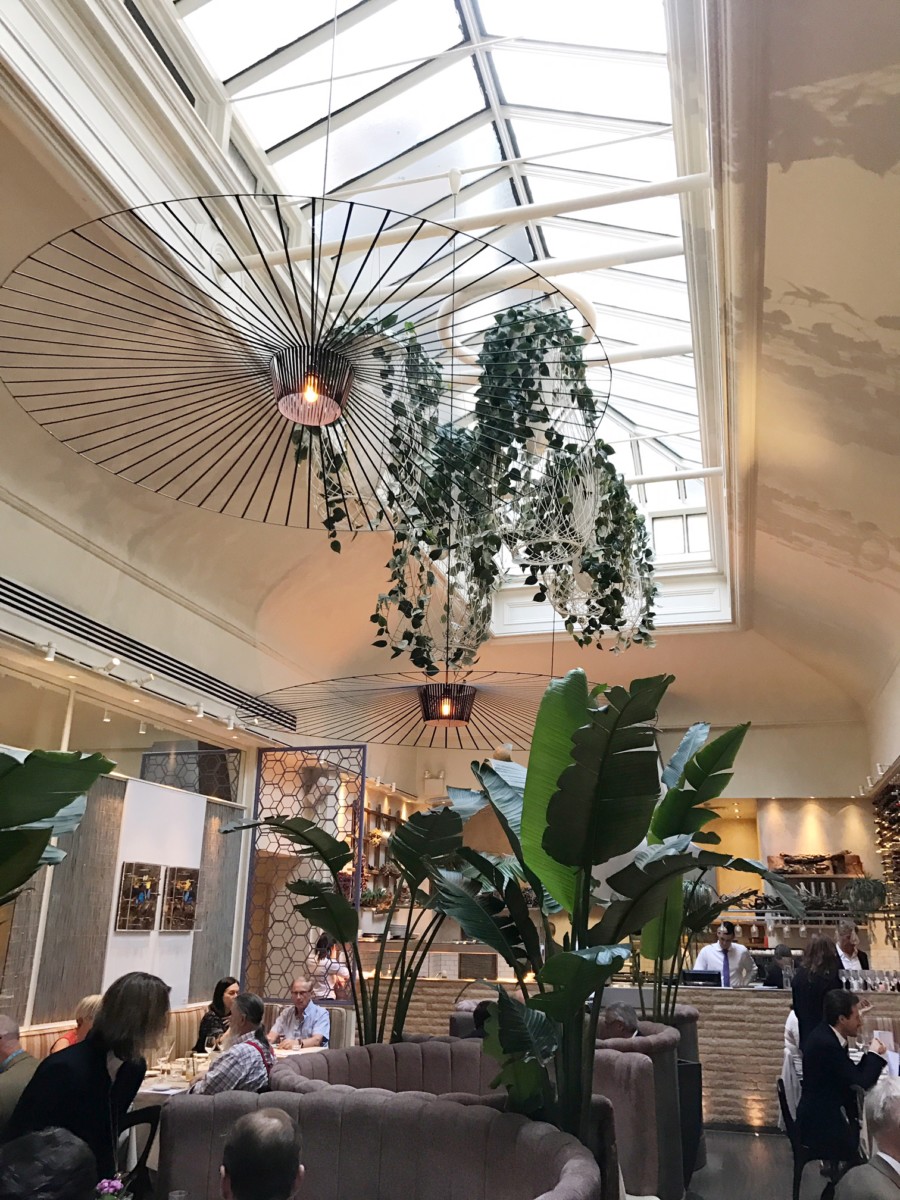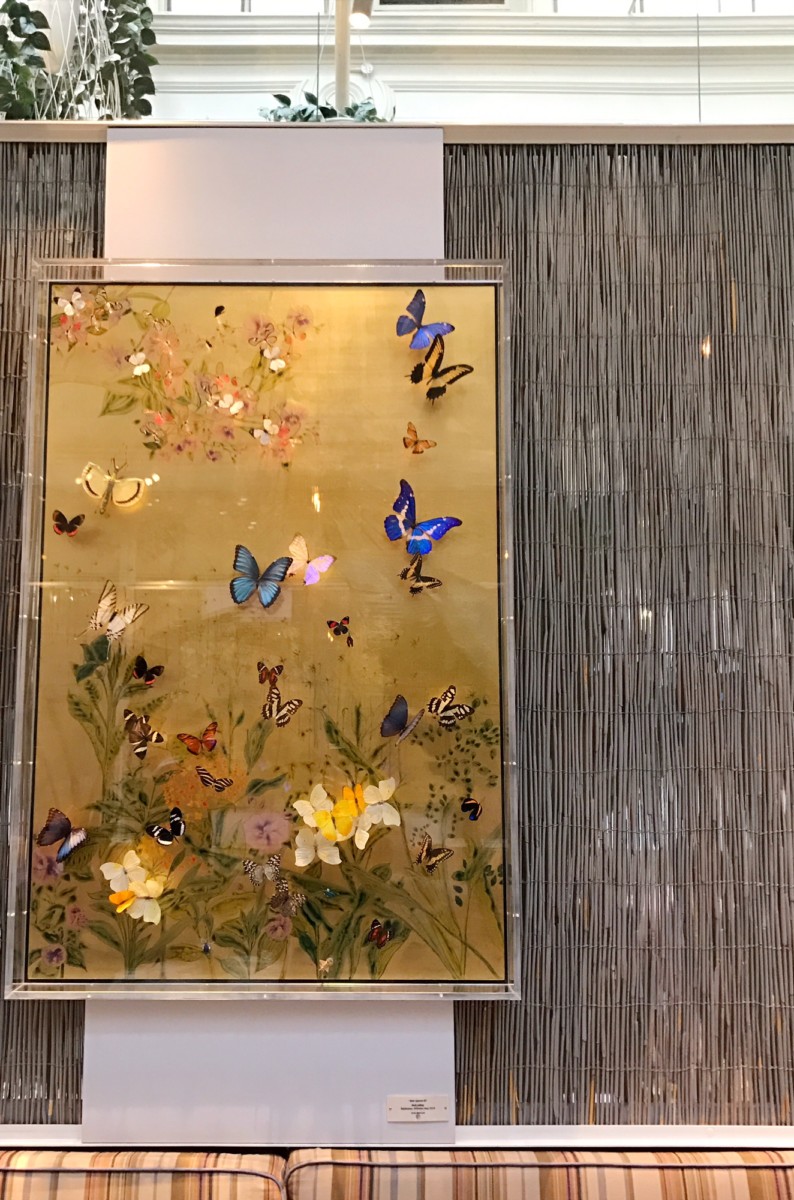 Whether it's wine tasting or a different experience, why not book on to one and try something new this month?
The sheer variety of things on offer on Truly Experiences is incredible and I urge you to check out their website to get some inspiration or if you're looking to try something new. As I mentioned above, don't forget you can also get 10% off your first order on any experience by using this special link – so happy experience hunting!
LMNH x
*Thank you to Truly Experiences and Cigalon for collaborating on this post. As ever, all opinions are my own*