One thing I really wanted to focus on this year was to nail a great skincare and beauty routine. I've realised just how important skincare is when you're in your late twenties /early thirties and so I've been putting more care into researching what it is I should be using on my skin and speaking to people in the know – not just getting sucked in by the latest marketing campaign for a brand.
I was lucky enough recently to be treated to my first proper facial, thanks to the wonderful team at Premier Laser and Skin on Notting Hill Gate. I had one of their HydraFacial's, combining the benefits of next-level hydradermabrasion, a chemical peel and extractions to remove all of my dead skin cells and impurities. It then finishes by using cleansing, hydrating and moisturising serums on the new skin to leave you feeling amazing. I left just under an hour later and couldn't believe the difference in my skin – how has it taken me this long to have a facial before?! I couldn't recommend them enough and you can check out their full range of products and services here.
My facial inspired me to have a real clear out of my make-up and beauty bits (which is actually surprisingly therapeutic), leaving me with some really key products that I thought I'd share with you guys – I read so many beauty recommendations and so thought this might be helpful!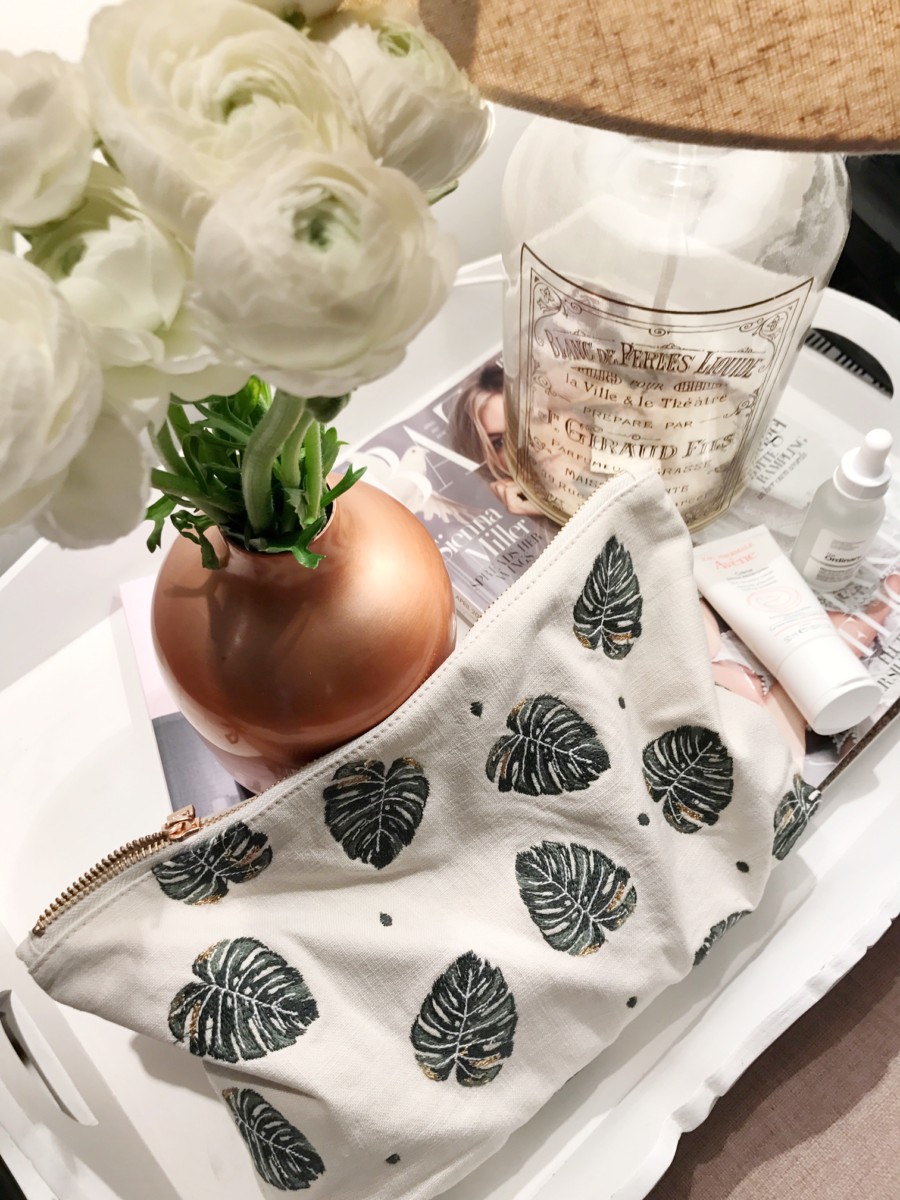 I've also been housing all my products in this insane Elizabeth Scarlett Jungle Leaf Pouch. I'm obsessed with her brand, using stunning jungle leaf and pineapple prints as motifs across beach bags, bedspreads (see here), pillows (like this one) and pouches. The best thing? Not only are they all gorgeous but they're so affordable – this jungle leaf pouch will set you back a mere £20!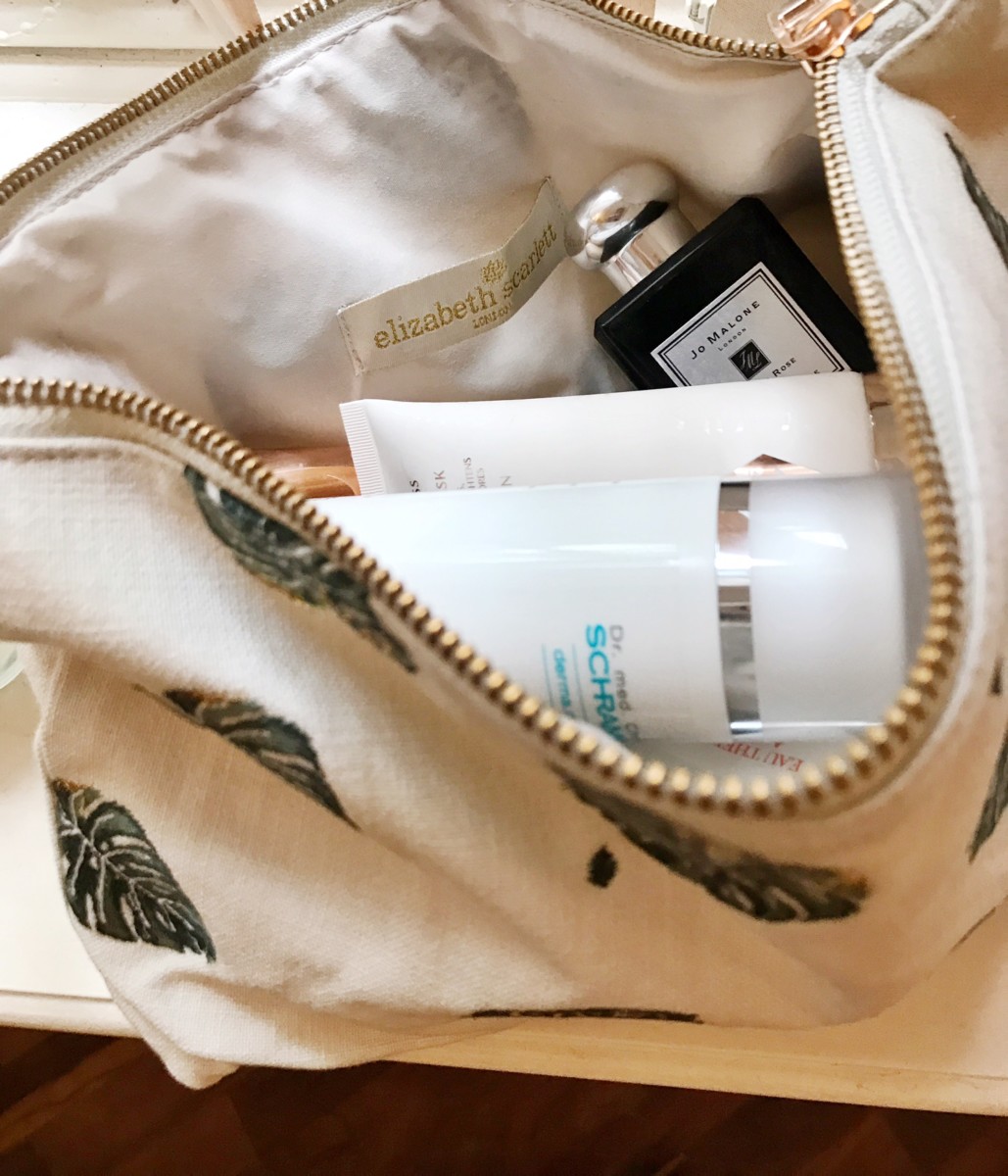 BEAUTY FAVOURITES
Jo Malone Perfume – always a winner. I rotate a few of her scents depending on the season but spring is always English Pear and Freesia for me (I then switch to Peony and Blush Suede in the summer). I've also been wearing Velvet Rose and Oud for weekend nights out as it's beautiful but very strong, and so a little too heavy for the daytime.
Charlotte Tilbury Magic Foundation – this goes on like a creamy dream for daytime and blends nicely into the face and neck.
Iconic London Illuminator – this is actually a miracle product! I alternate between the Charlotte Tilbury Bronze Goddess palette for the day, but for that extra highlighting needed for the night-time, Iconic's offering can't be beaten.
Eve Lom Kiss Mix Lip treatment – the best current lip balm I've found to date. I've been trying out loads as I really struggle with chapped lips with this changeable London weather but this one is deliciously refreshing and last for ages, nourishing the lips as well as giving them a little glow.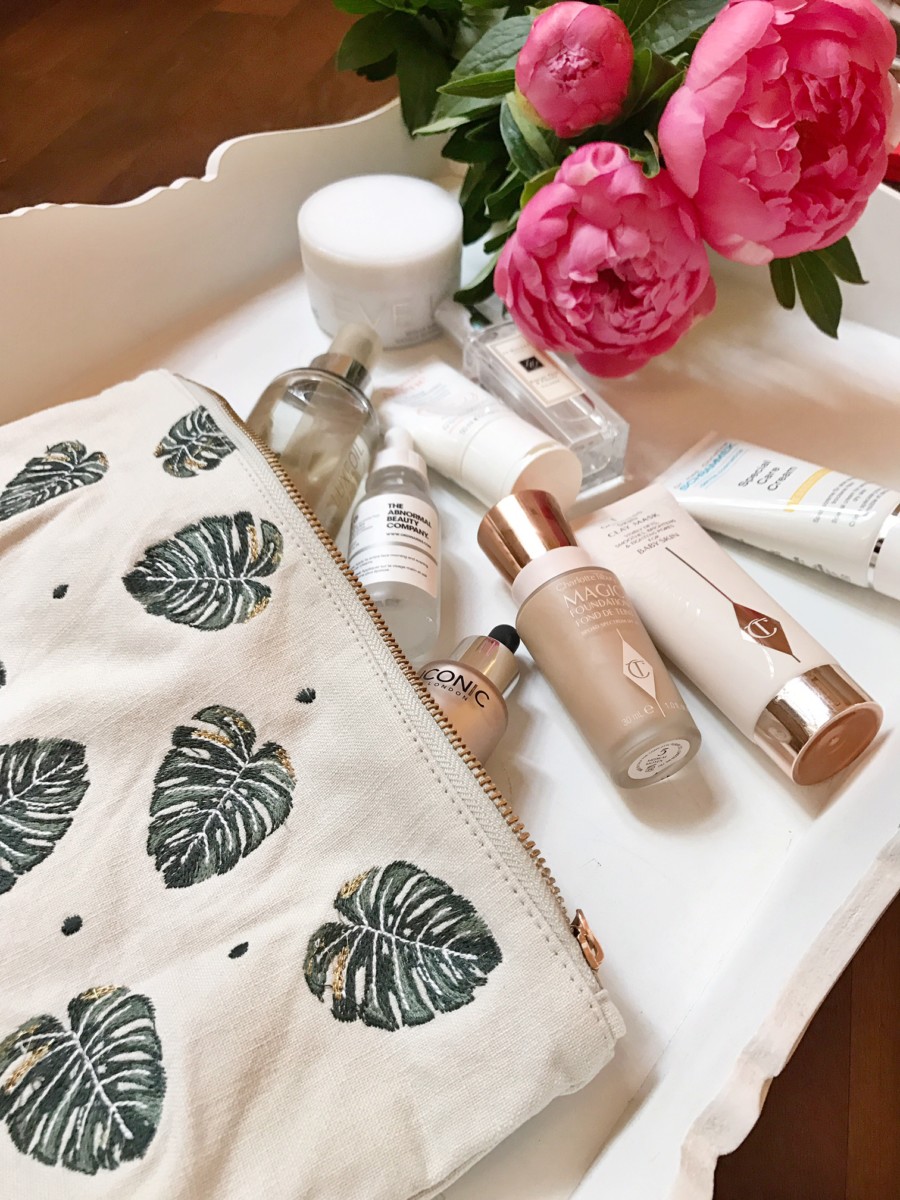 SKINCARE FAVOURITES 
Eve Lom Rescue Mask – this is a great option for a weekly at-home mask that works incredibly effectively on tired and stressed out skin. It's complete with cooling Camphor to soothe (it feels very 'minty fresh' when you first apply)  and the Almond extract reduces any redness and gently exfoliates the skin too. It's an industry favourite with many make-up artists I've worked with over the years and I can absolutely see why.
Goddess Skin Clay Mask – this is another Charlotte Tilbury product and aside from the gorgeous packaging, it's a mini facial in a tube. Once a week I slather on this rose clay mask and once it's washed off I'm left with a dewy, glowing complexion. It really visibly tightens pores too, so it's great to do the afternoon of a big night out for flawless skin.
The Ordinary – this range was flagged up to me by my friend Emma (who writes a brilliant skincare blog Herbs and Herbs if you want to check her out; you follow her on instagram here!) I have been using their Niacinamide 10% and Zinc 1% product which is packed with Vitamin B3  to tackle blemishes. If you have a break-out, pop some of this one and within 24 hours it will be gone – it's amazing stuff and it's literally only £5, what's not to love?!
Avene Skin Recovery Cream – I am obsessed with this brand at the moment. I've been struggling with sensitive skin recently and Avene's recovery cream has been working magically for the past few weeks. It's meant for people whose skin has become irritated due to either climates or dryness and so a great affordable option if you're looking to clear up your skin.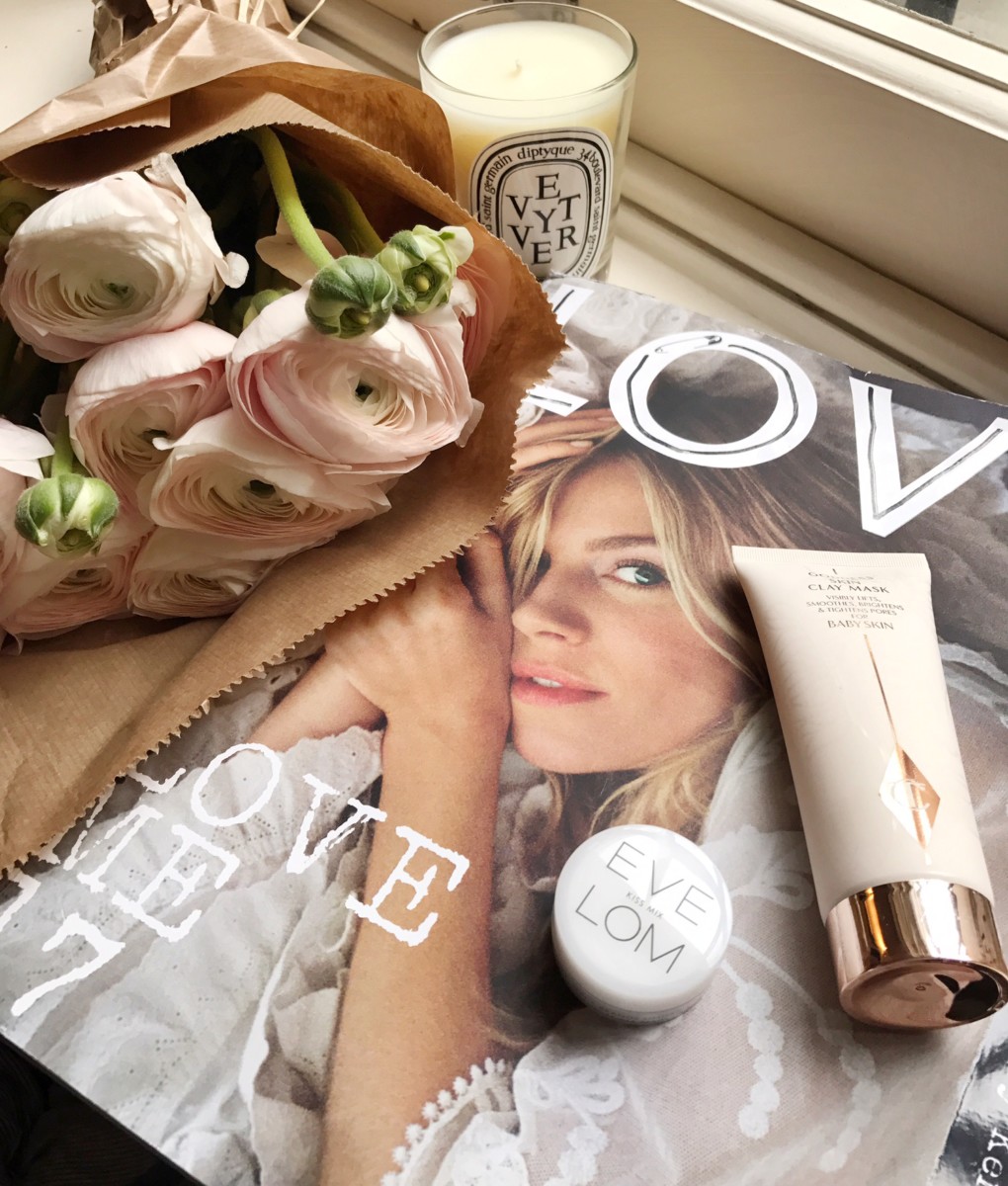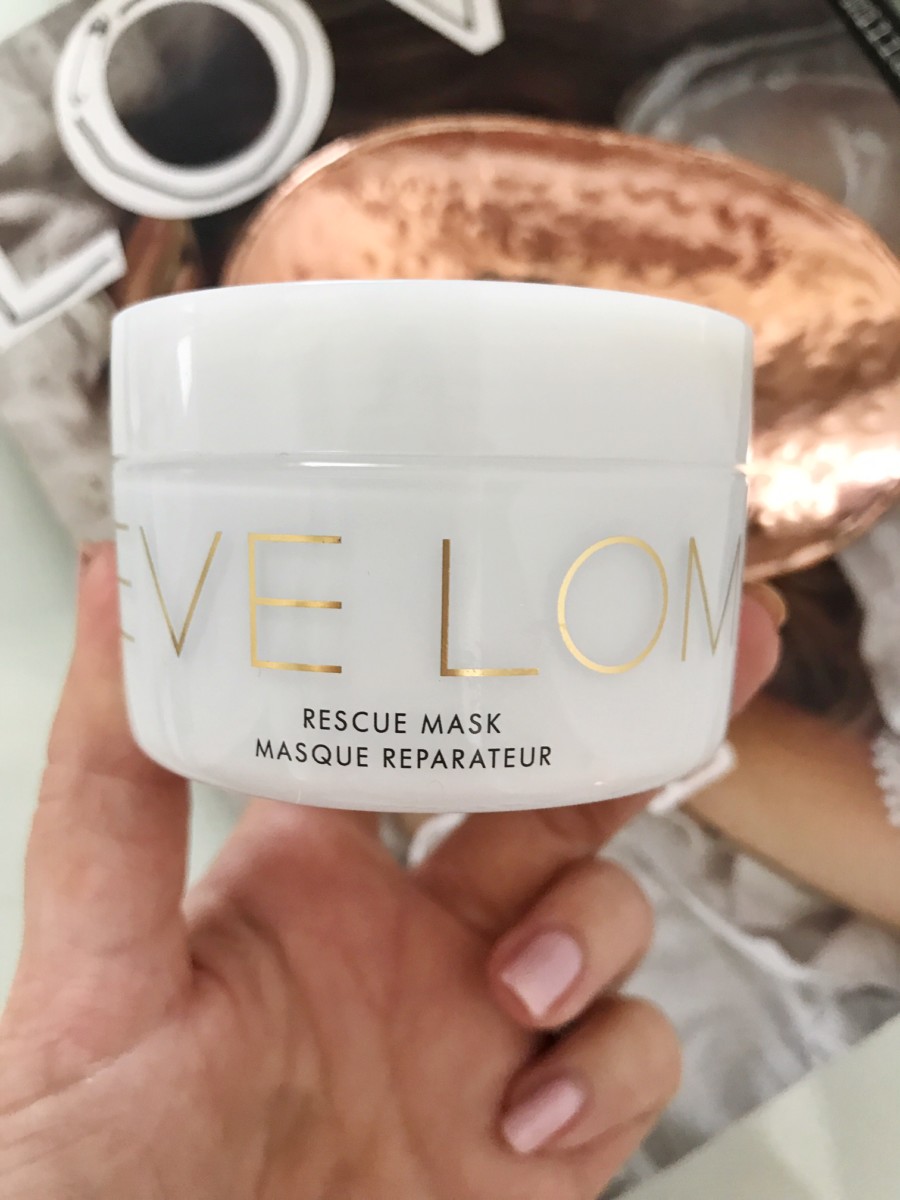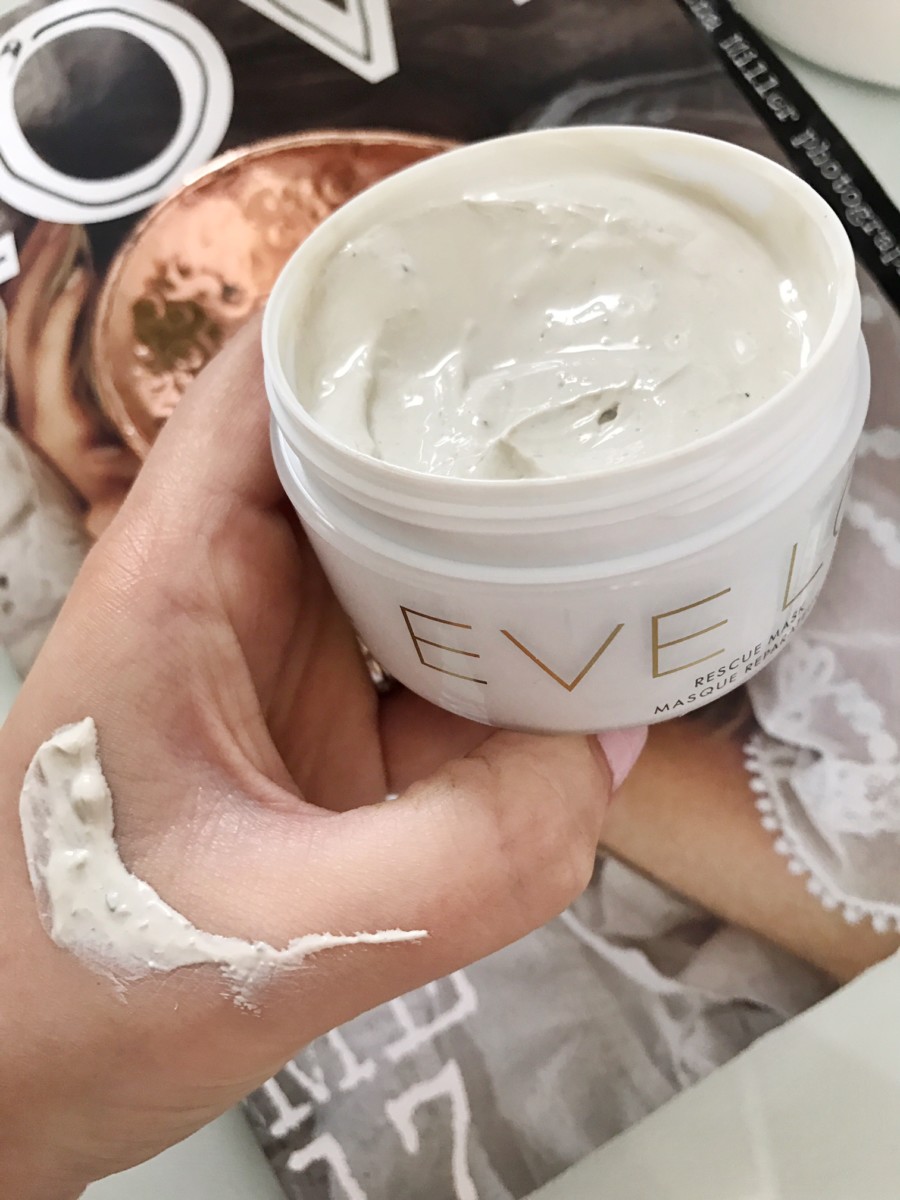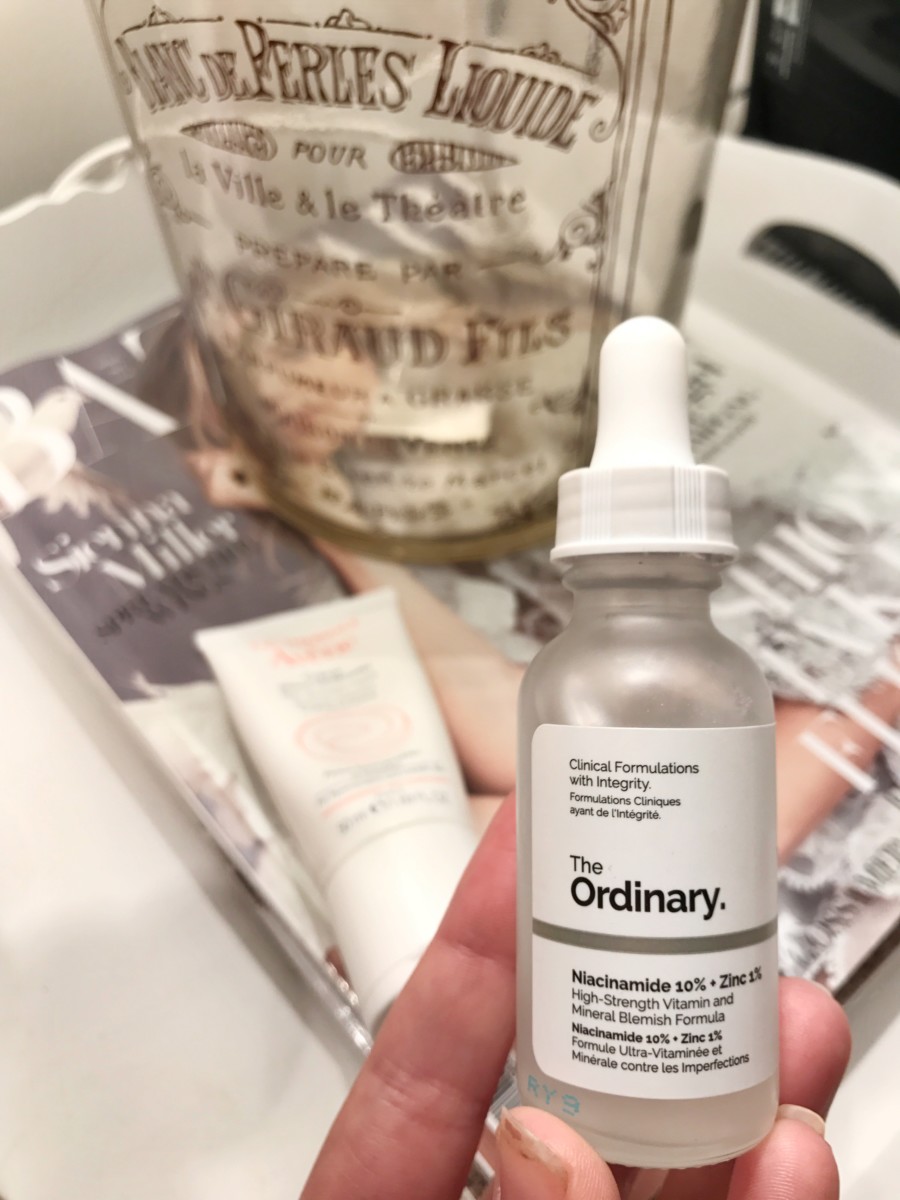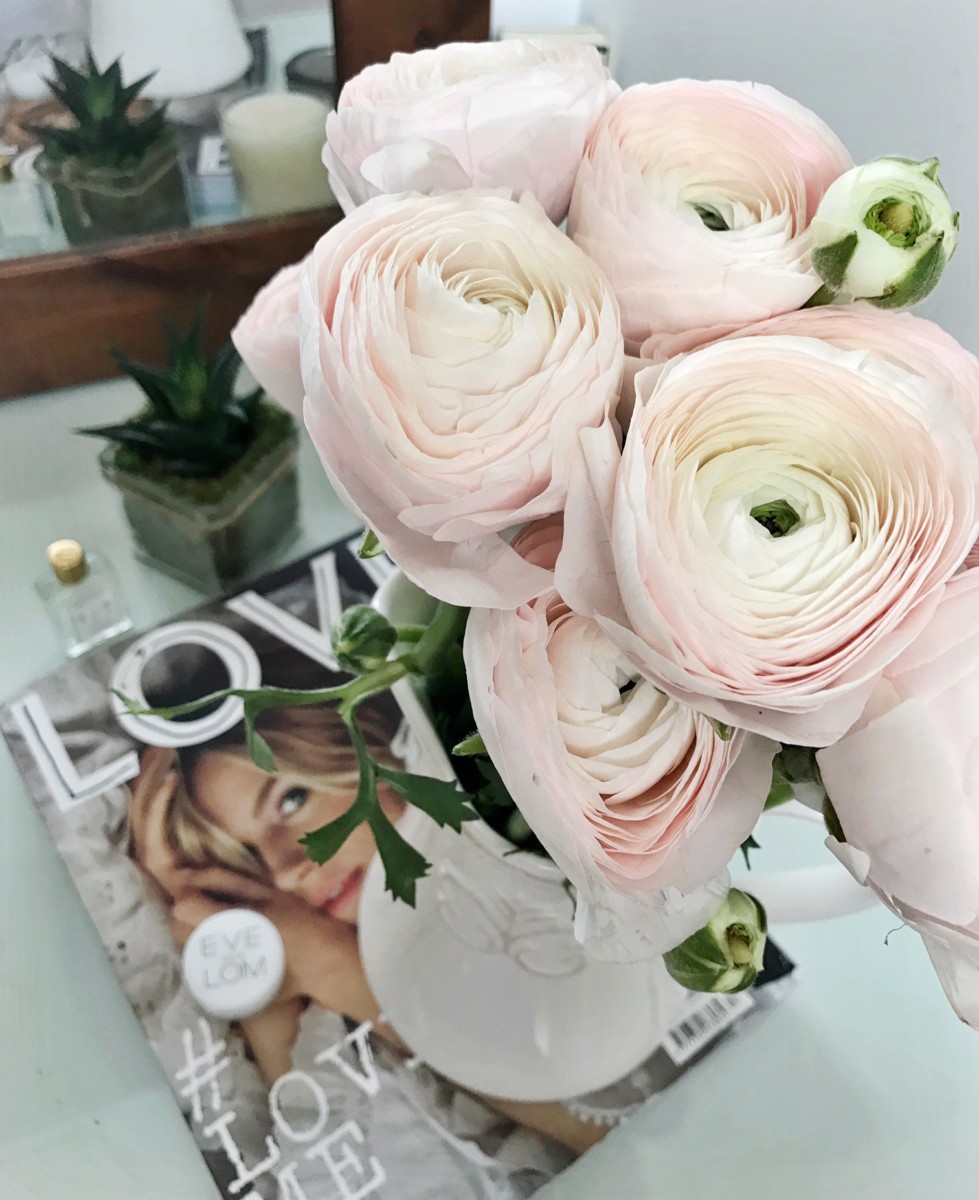 Let me know of any other products you've been trying recently and have loved? Would love to hear from you as always!
LMNH x