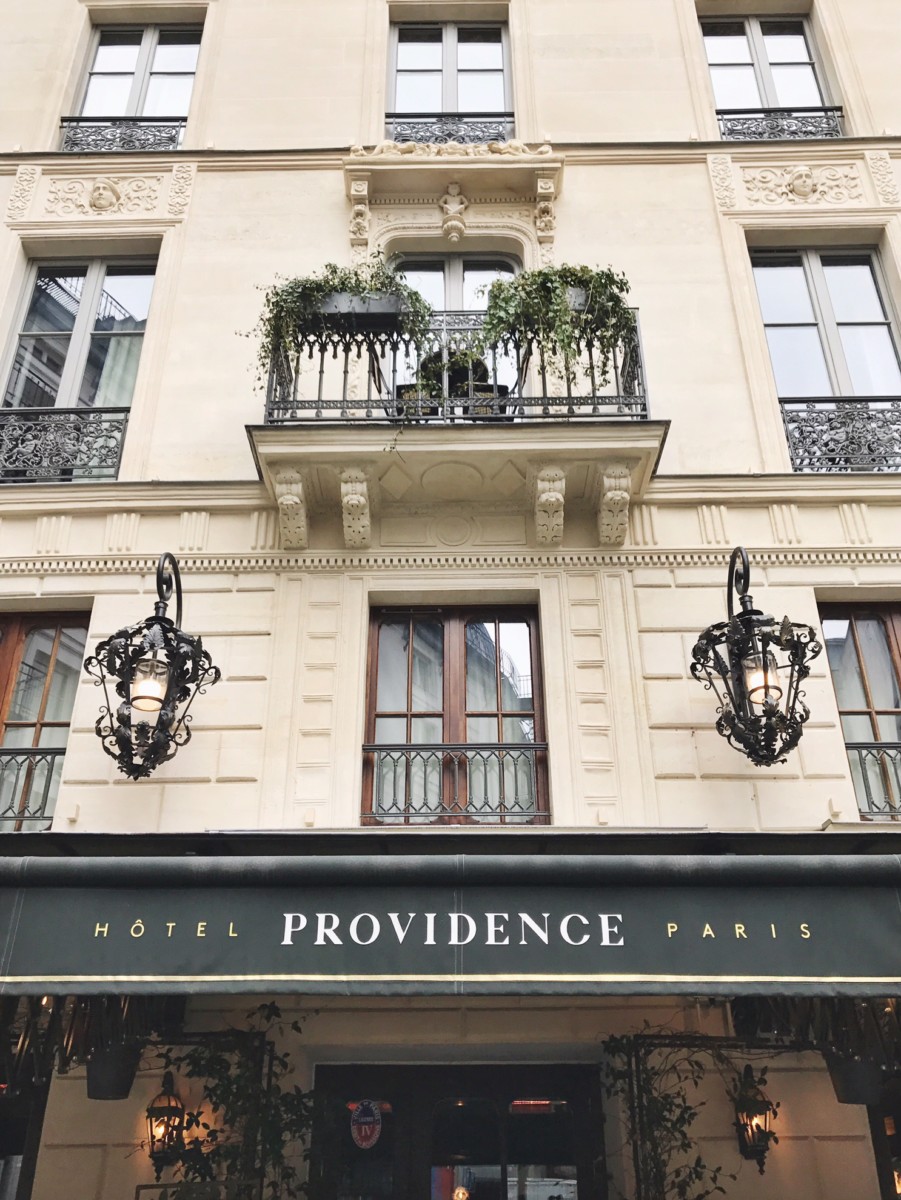 Bijoux, sophisticated, filled with cosy corners and striking, unique decor, Hotel Providence is pure Parisian perfection.
This design hotel in the Eastern neighbourhood of Paris has 18 rooms that are all individually designed and all featuring stunning House of Hackney wallpaper. The best bit? Each room is also complete with its own in-room cocktail bar and incredible rooftop views over the city and the hills of Montmartre.
Earlier this month, Dan and I popped over to Paris for the night for a gig (belated Christmas present to each other to see one of our favourites, Banks, in concert). I'd heard great things about this hotel before we booked, but it completely exceeded my expectations and I just had to share with you all. Sitting outside on the front terrace, coffee in hand and watching the world go by, you couldn't get more Parisian if you tried…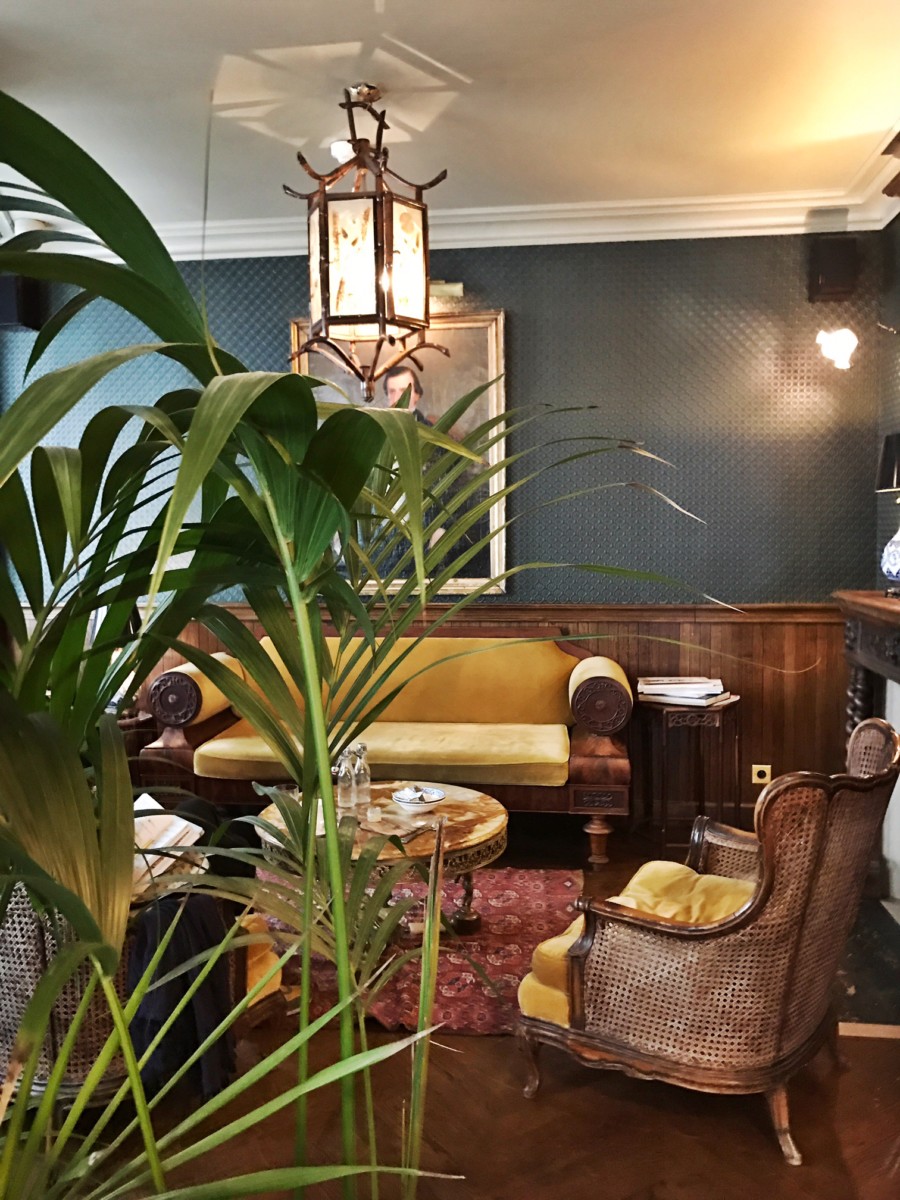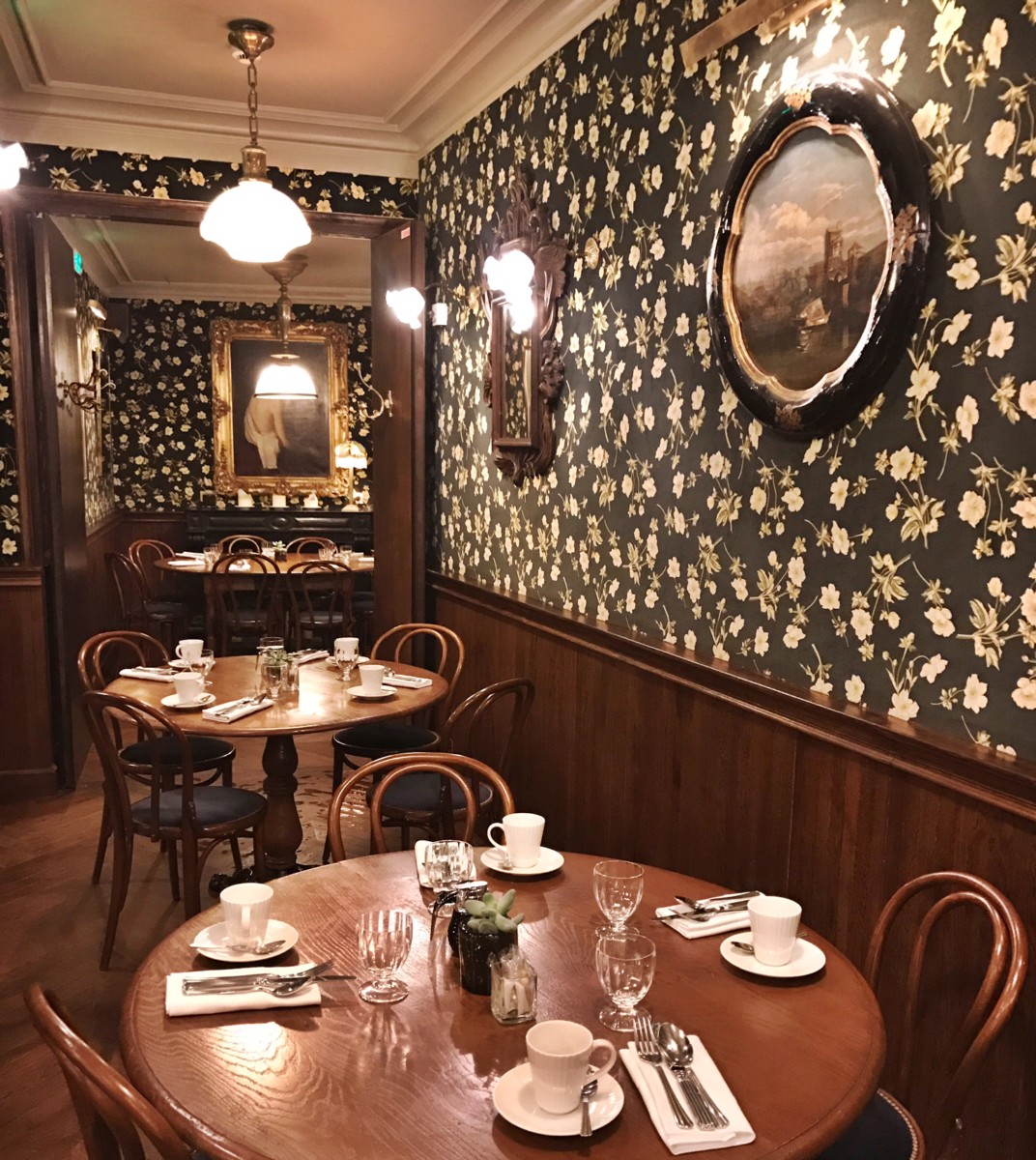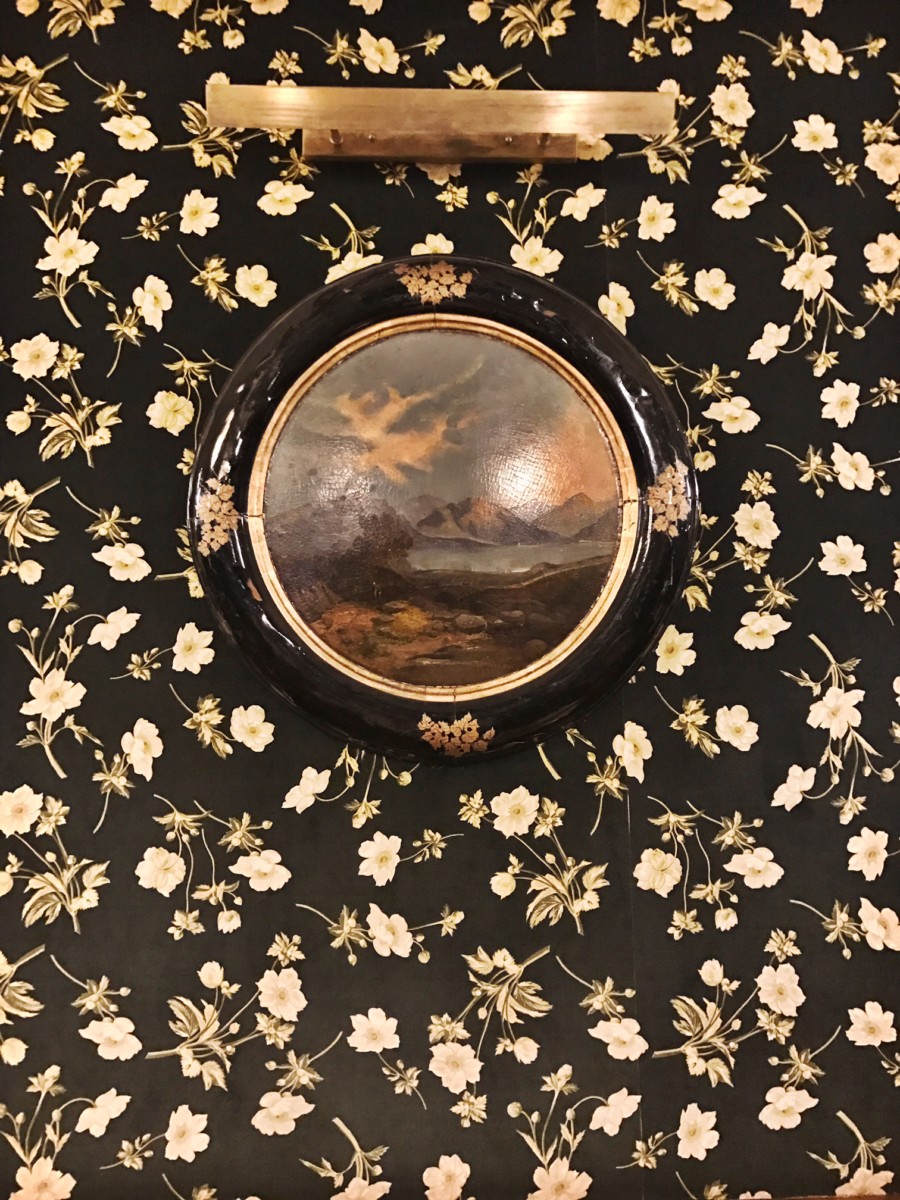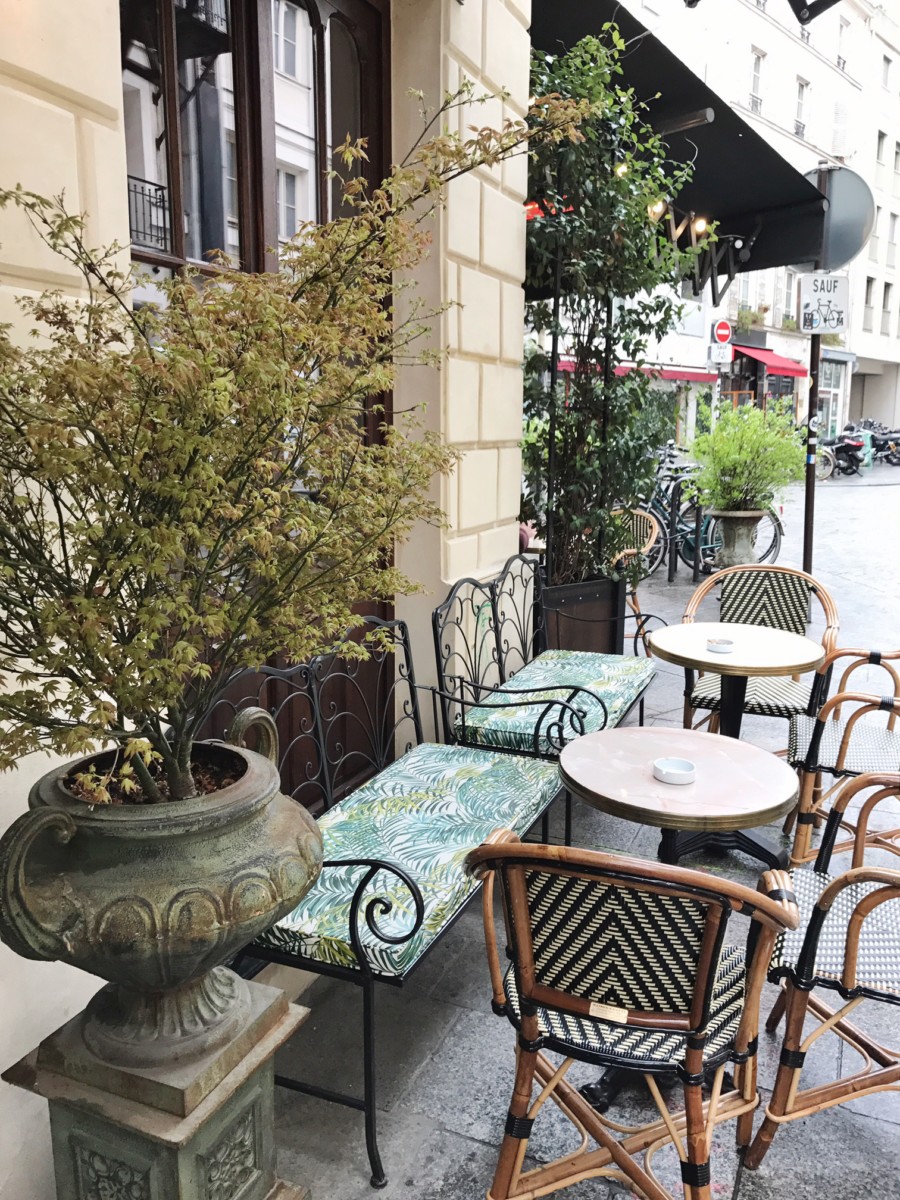 Due to it being a quiet, mid-week night in early March, we were very luckily upgraded to the rooftop suite and were delighted to explore this little bijoux spot with stunning views over Paris' rooftops.
Our suite featured the Palmeral House of Hackney wallpaper – head to toe, you can't miss it. Vintage furniture, individual rugs and iMac TV's are mixed with a strikingly spacious bathroom with the most incredible floor to ceiling tiling and a picture-perfect white clawed bath with his and hers branded robes. A lovely touch is the personal phone they leave you in your room – fully charged and ready for you to use during your stay. Every little detail in this hotel has been thought through to ensure the guest feels as special as possible.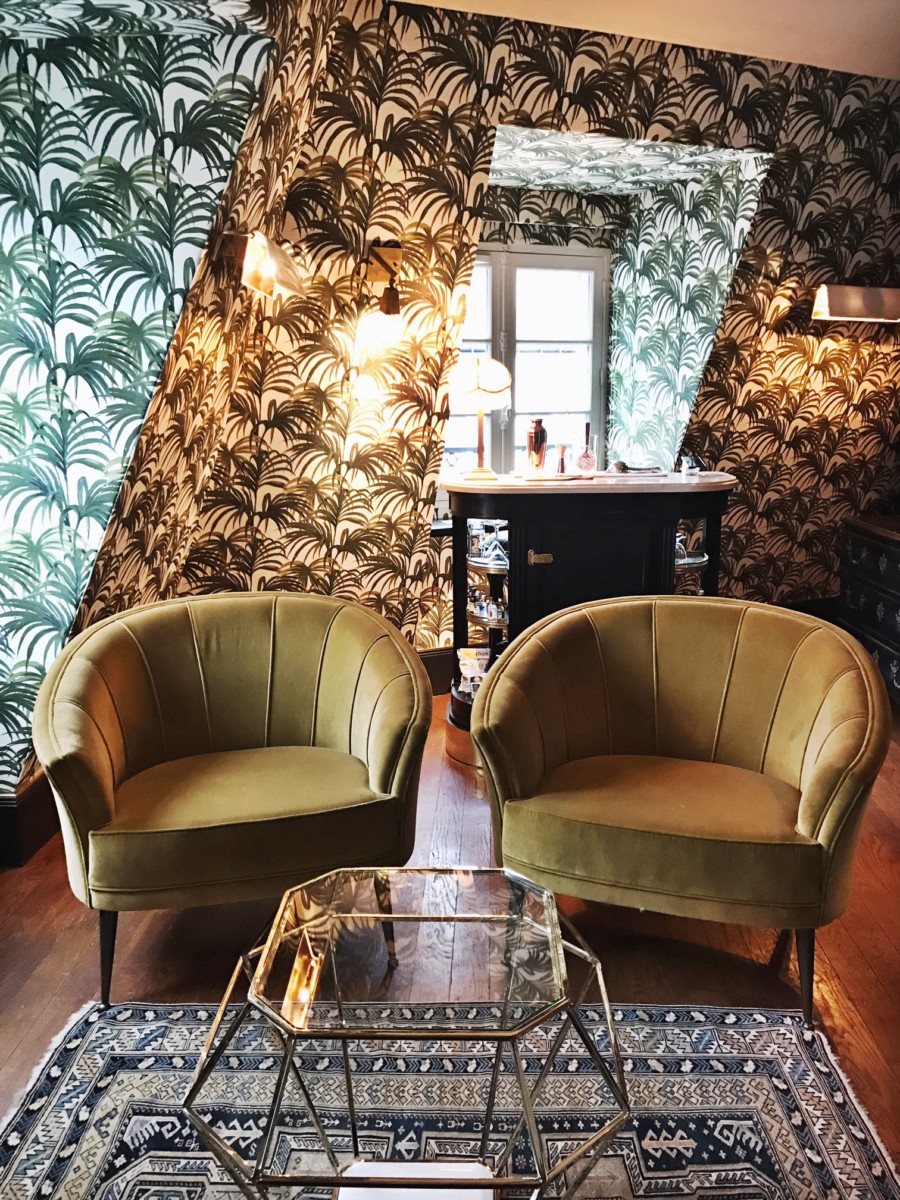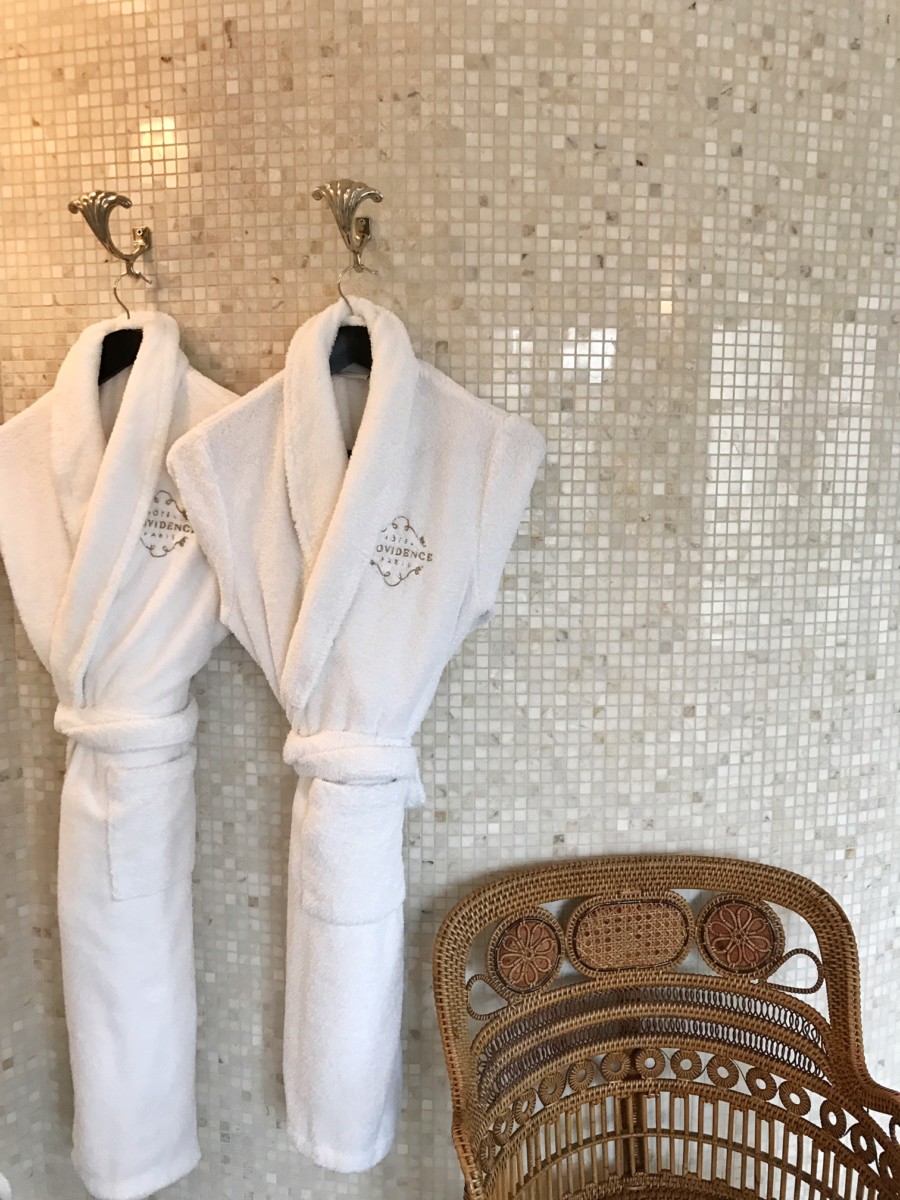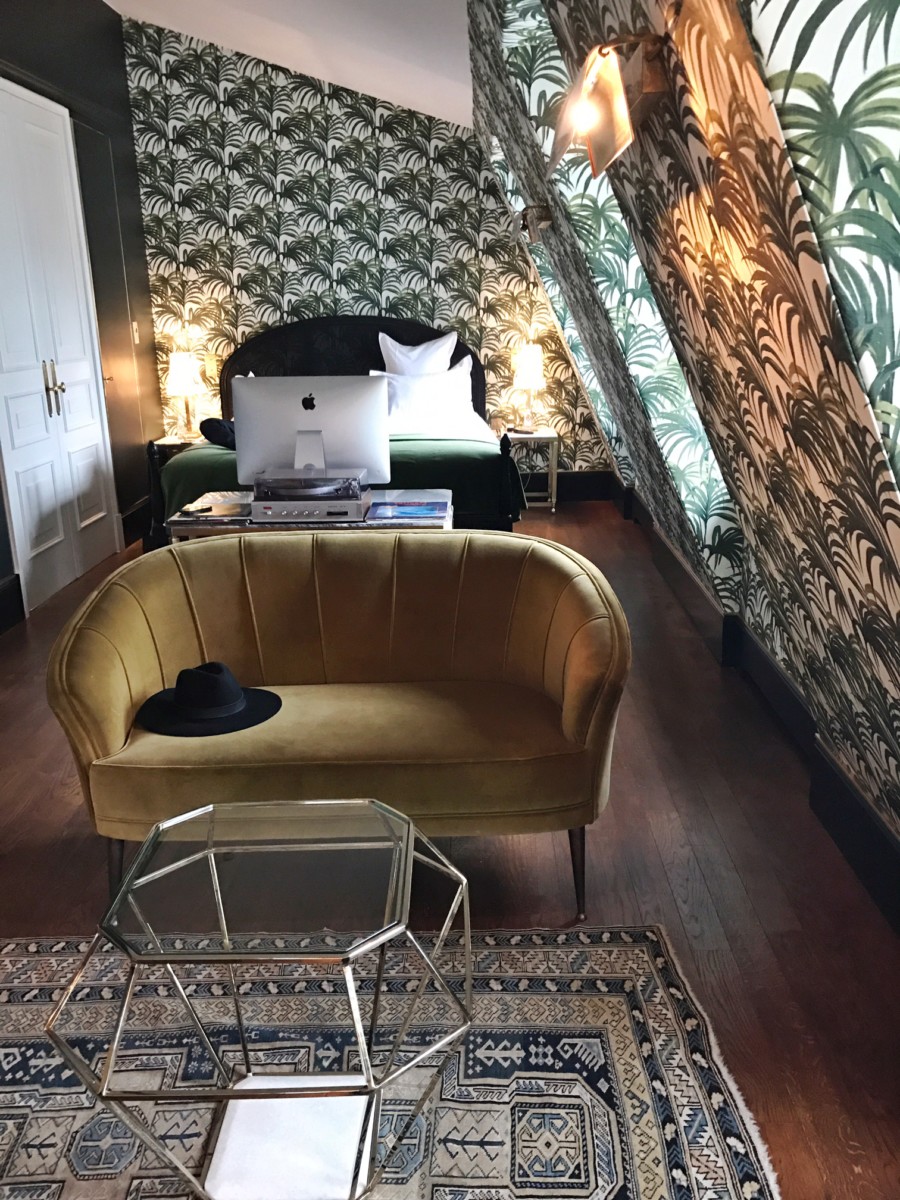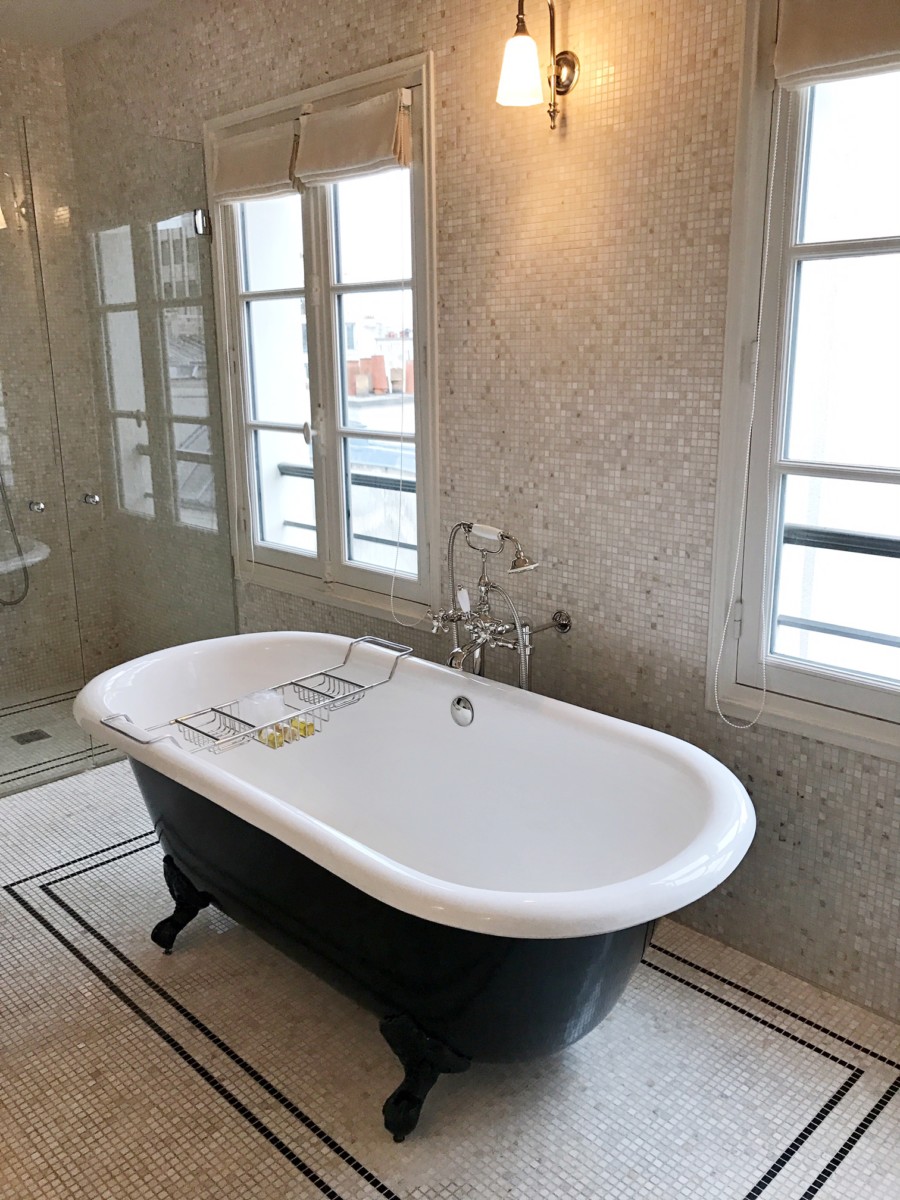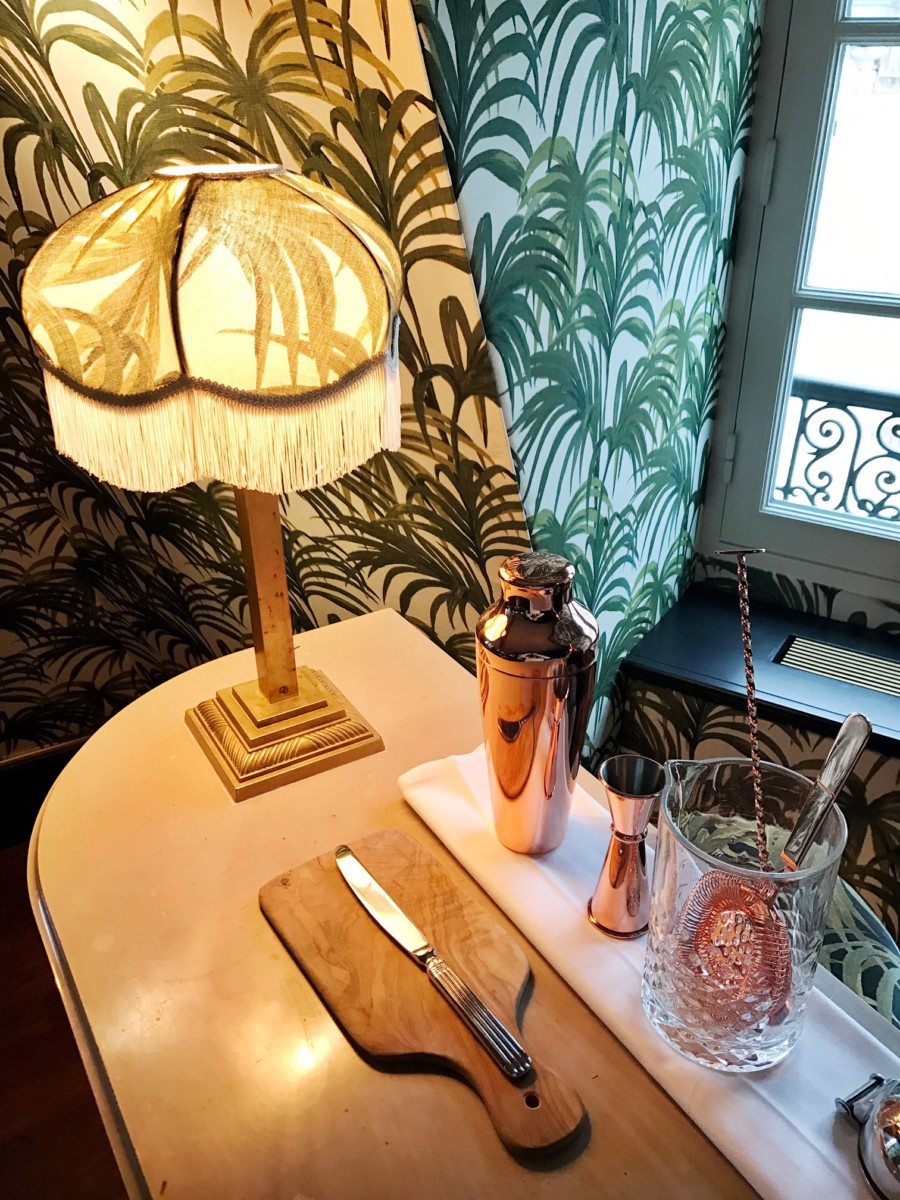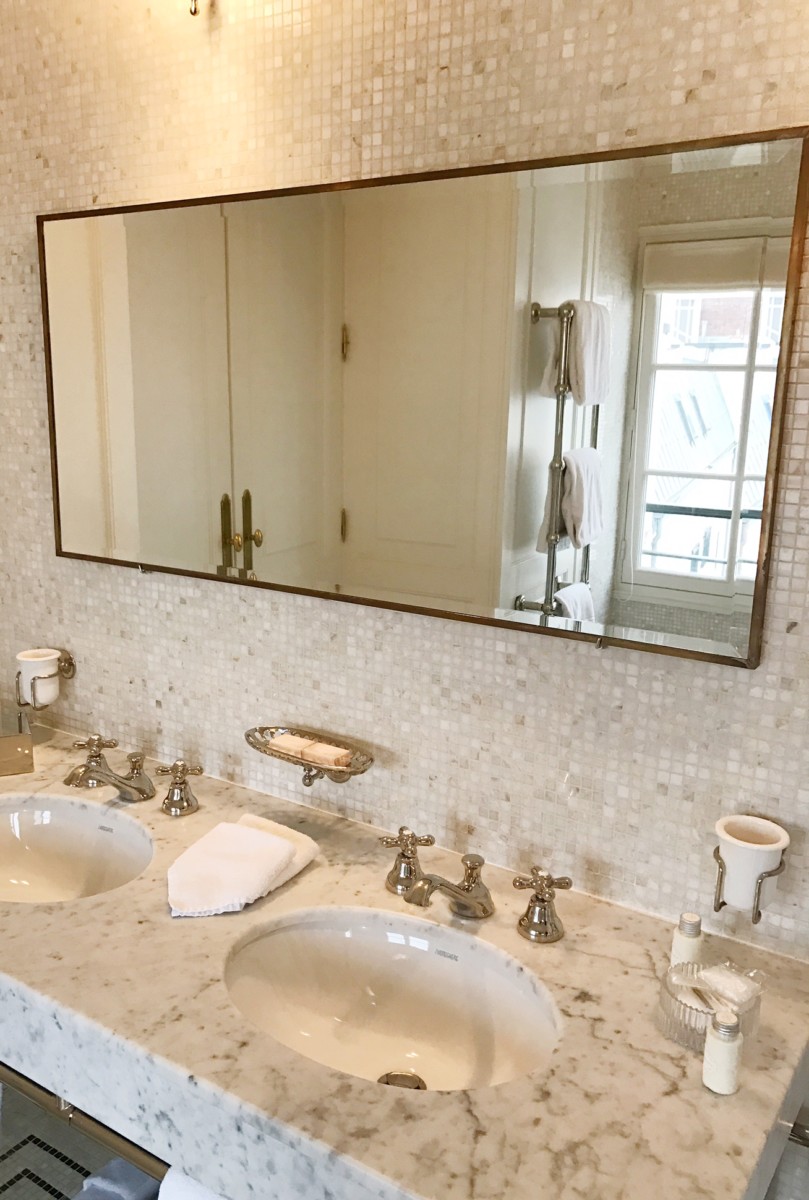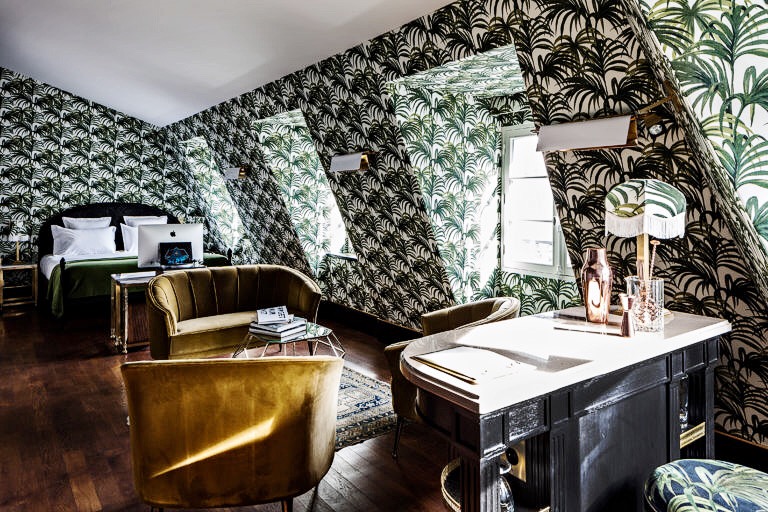 Obviously we were only able to explore our delicious suite, but I've found some pictures (sourced from their website) that show a sneak peek of what you can expect from their other rooms; as you can see, they're all entirely unique and beautiful in their own special way.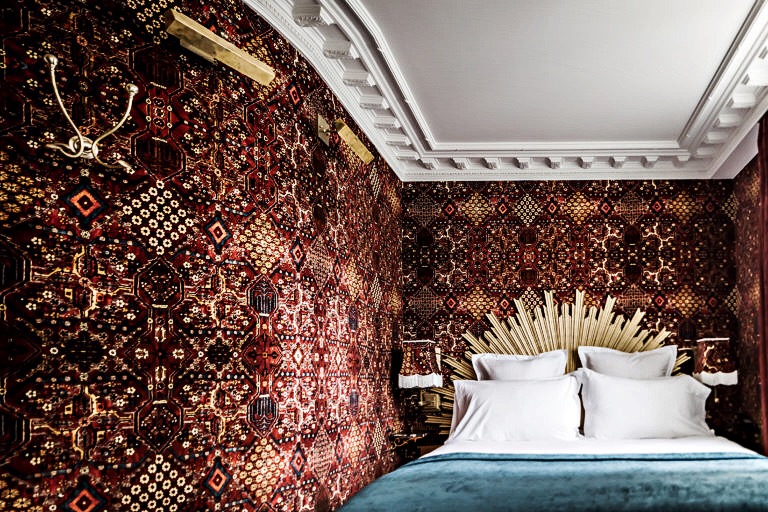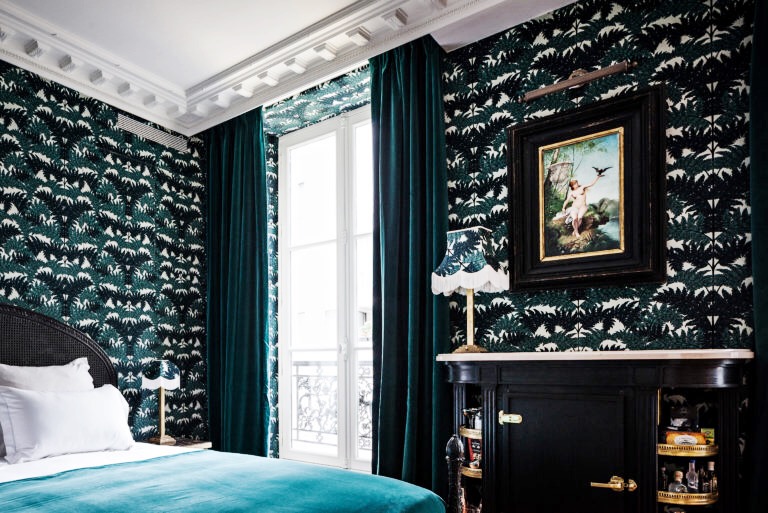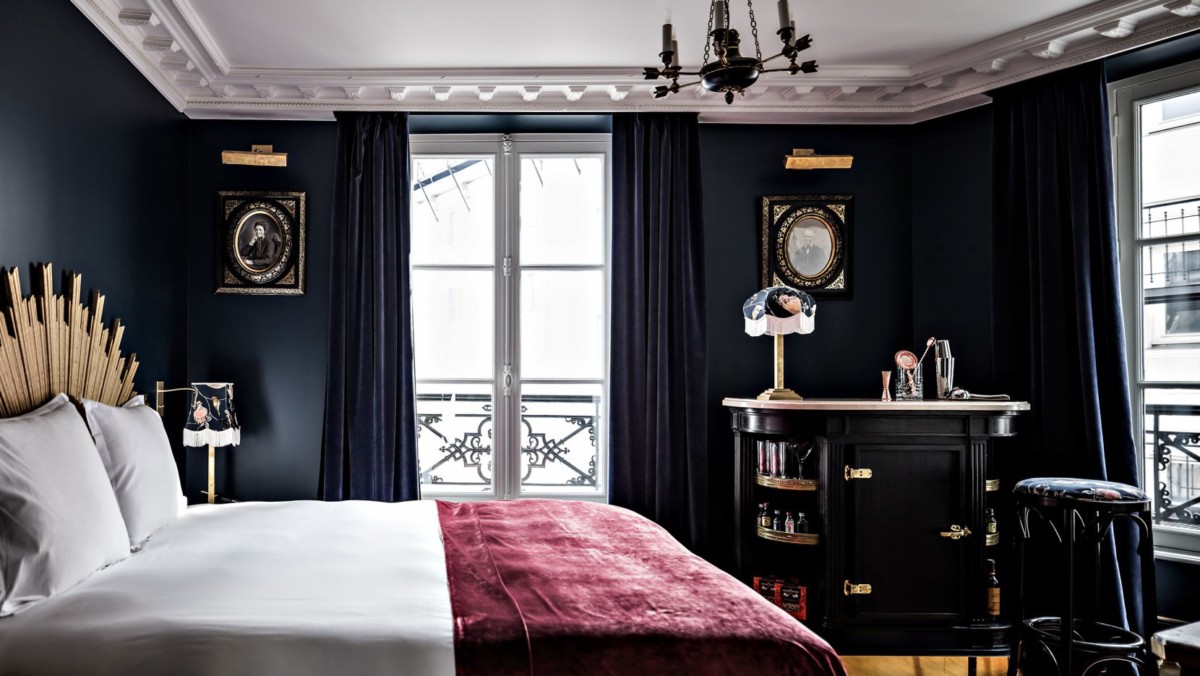 You can book into Hotel Providence easily on their website here. More from our Parisian jaunt tomorrow with some tips on how to make the most of 24 hours in the French capital. Bon nuit!
LMNH x