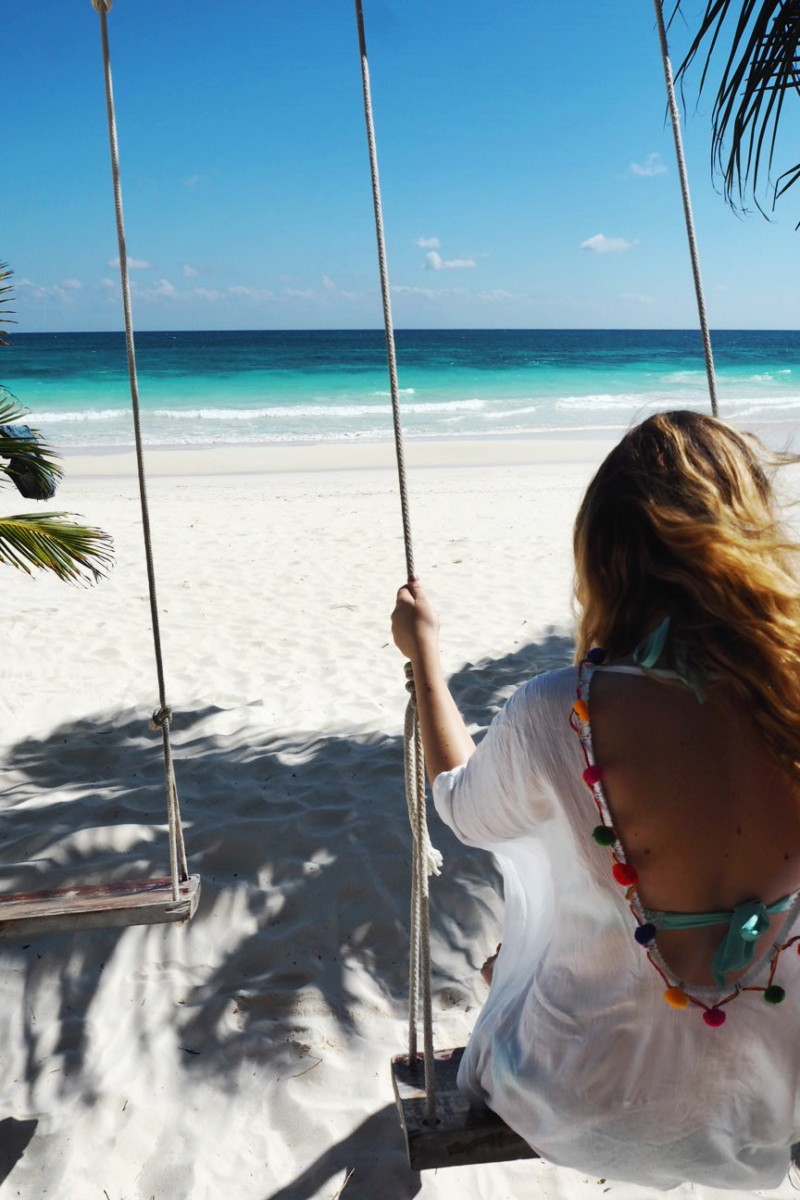 Tulum's beach has a similarity to the jungle side in that everything truly is built in and of its surroundings and feels very in-keeping and in tune with the environment. Most of the restaurants and bars aim to be as eco-friendly and sustainable as possible too, which brings a real authenticity to this tiny part of coastline.
The numerous boutique hotels and restaurants are spread out haphazardly along the long stretch of this stunning white beach, perfect for just leisurely strolling and exploring. There's something so instantly relaxing about being woken up by the sunrise (because jet lag will have you up at 5.30am every morning), walking out 2 metres from your bedroom door onto the beach and just trying out one of the restaurants or bars that you like the look of. All of them will likely have floors of sand, making shoes utterly redundant (pack away your heels ladies, there isn't any place for them here)…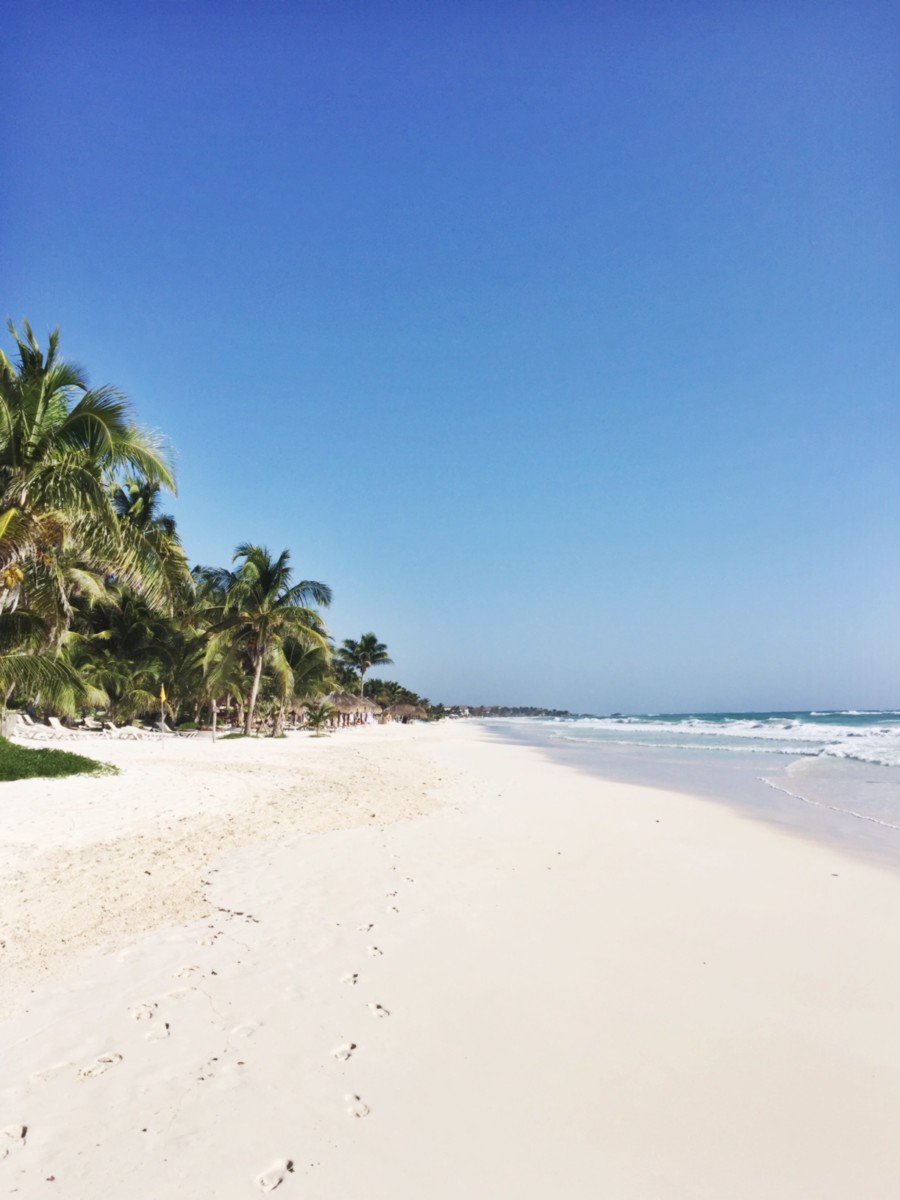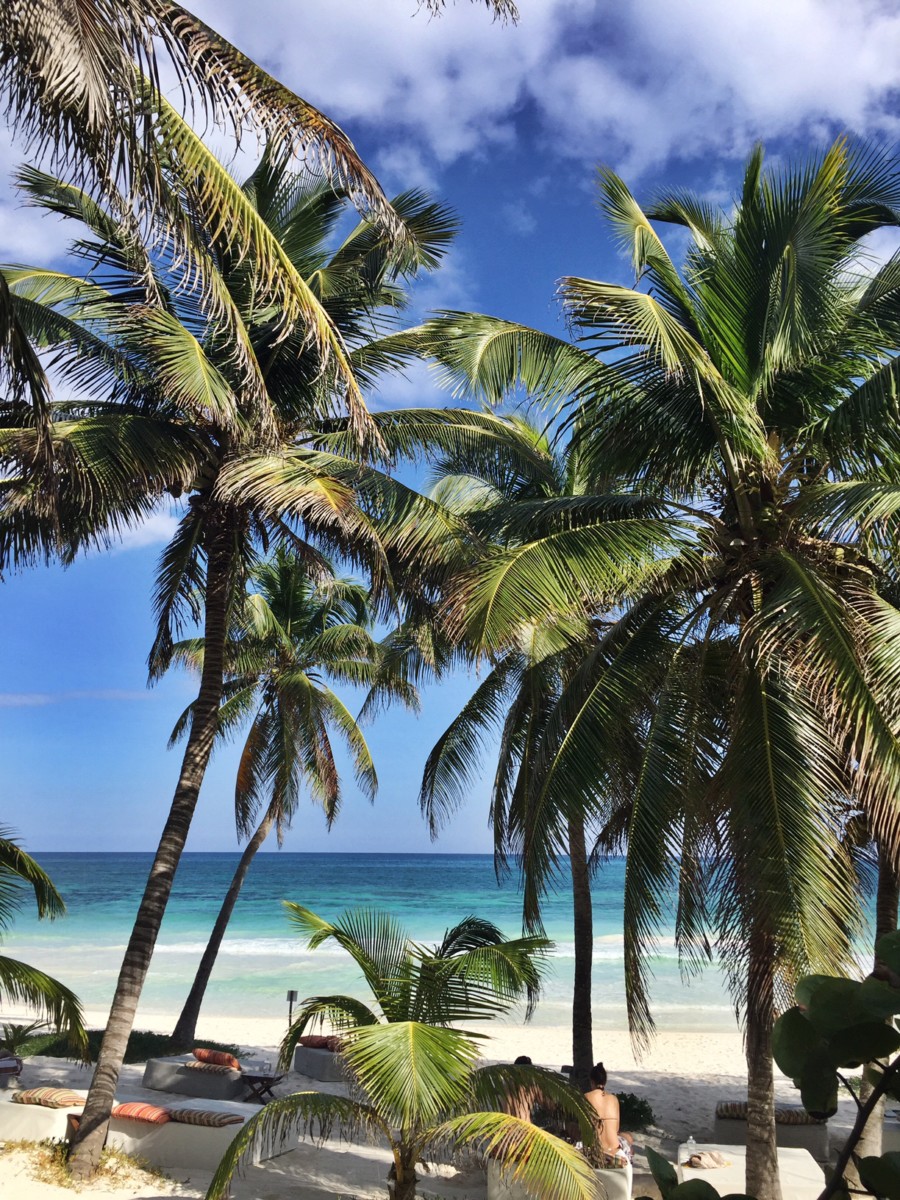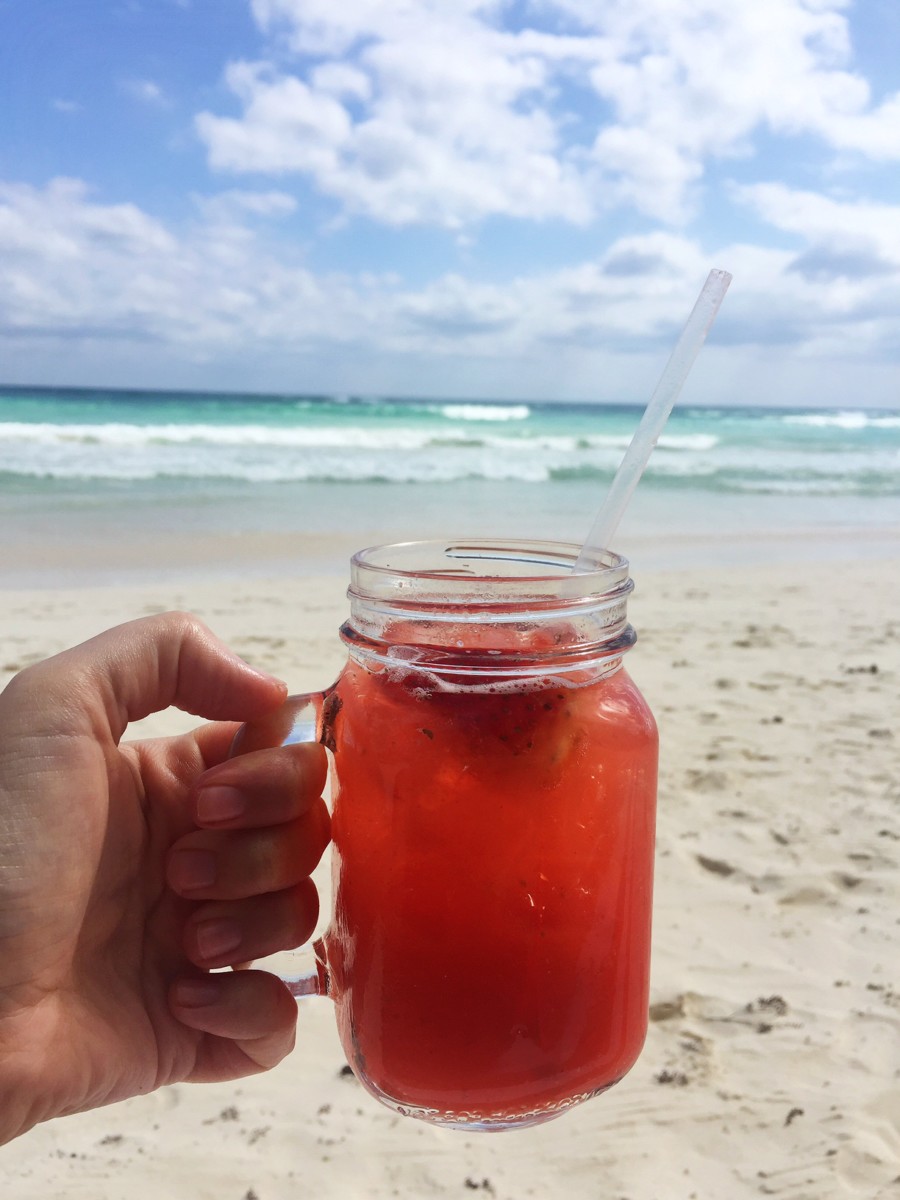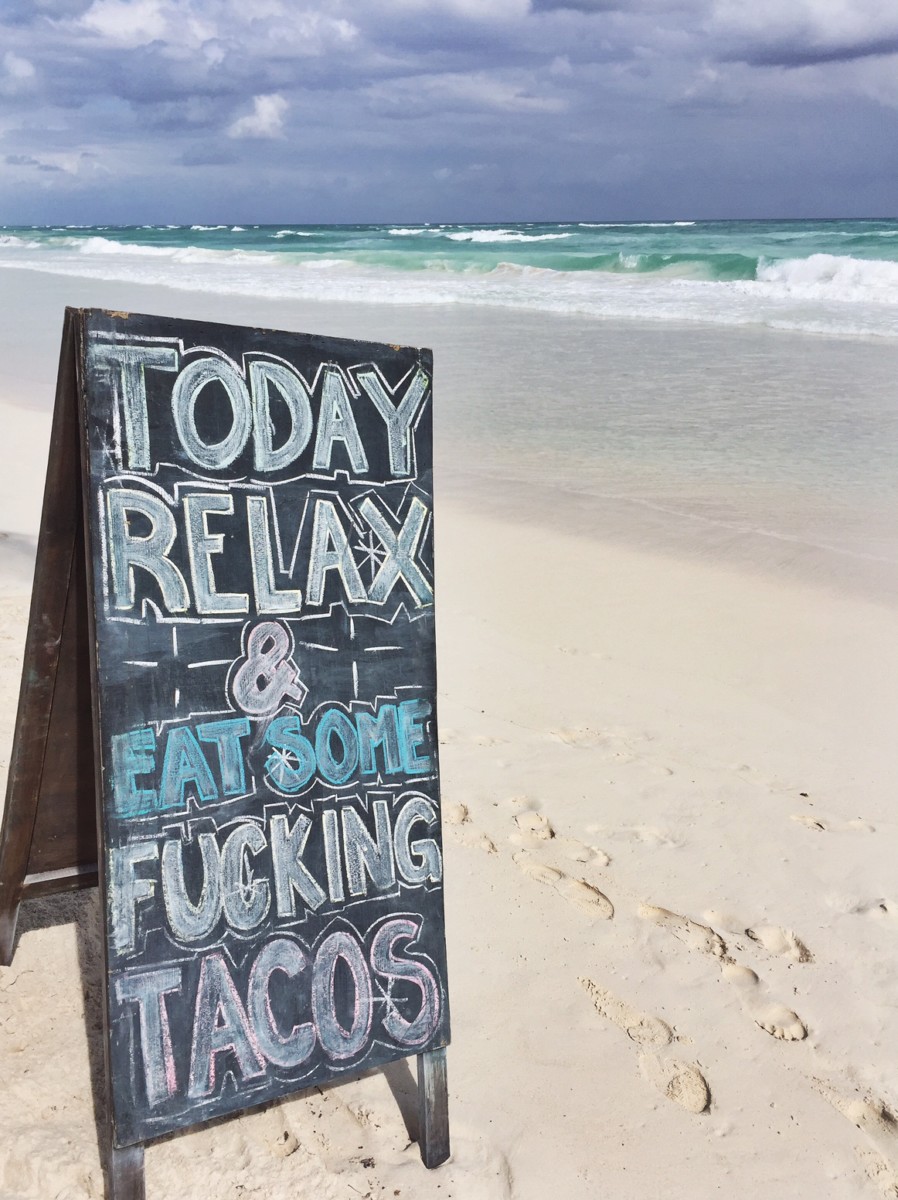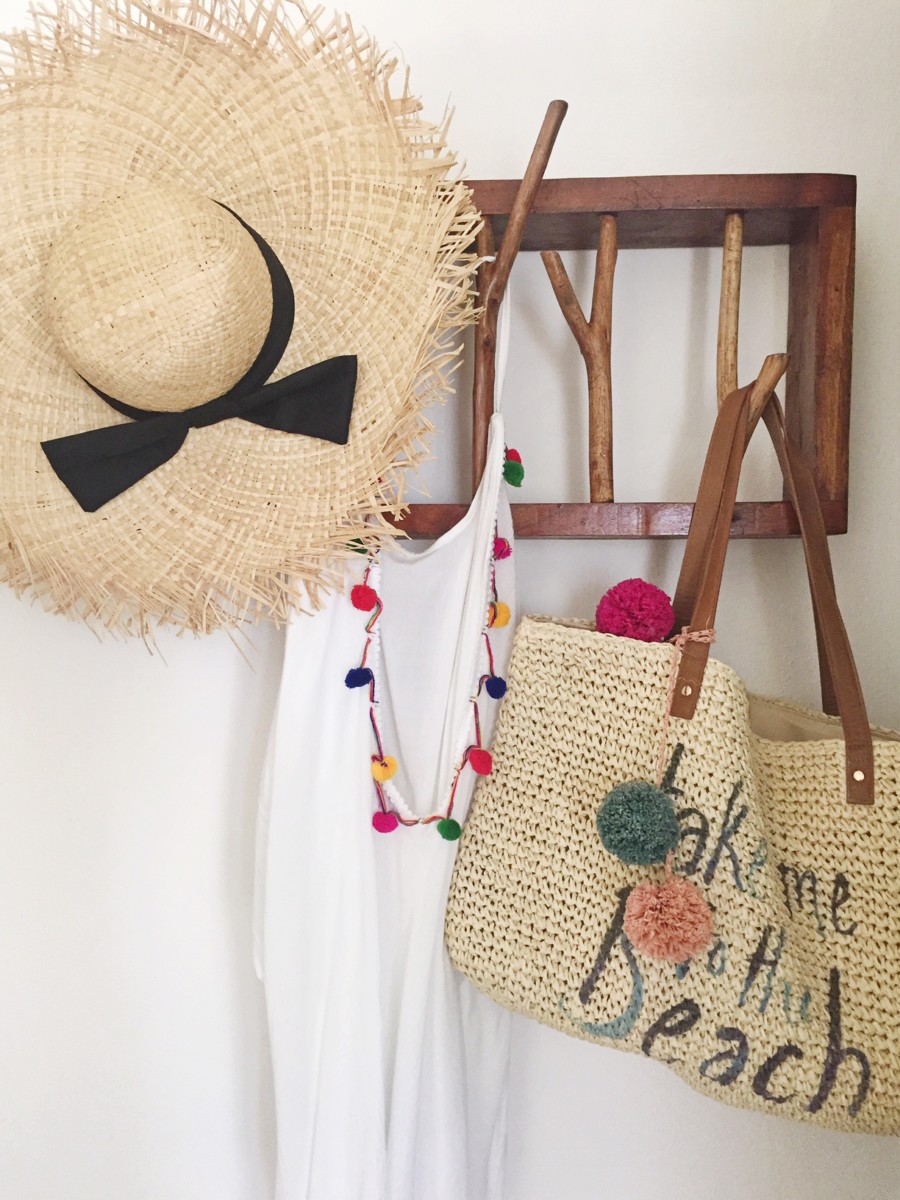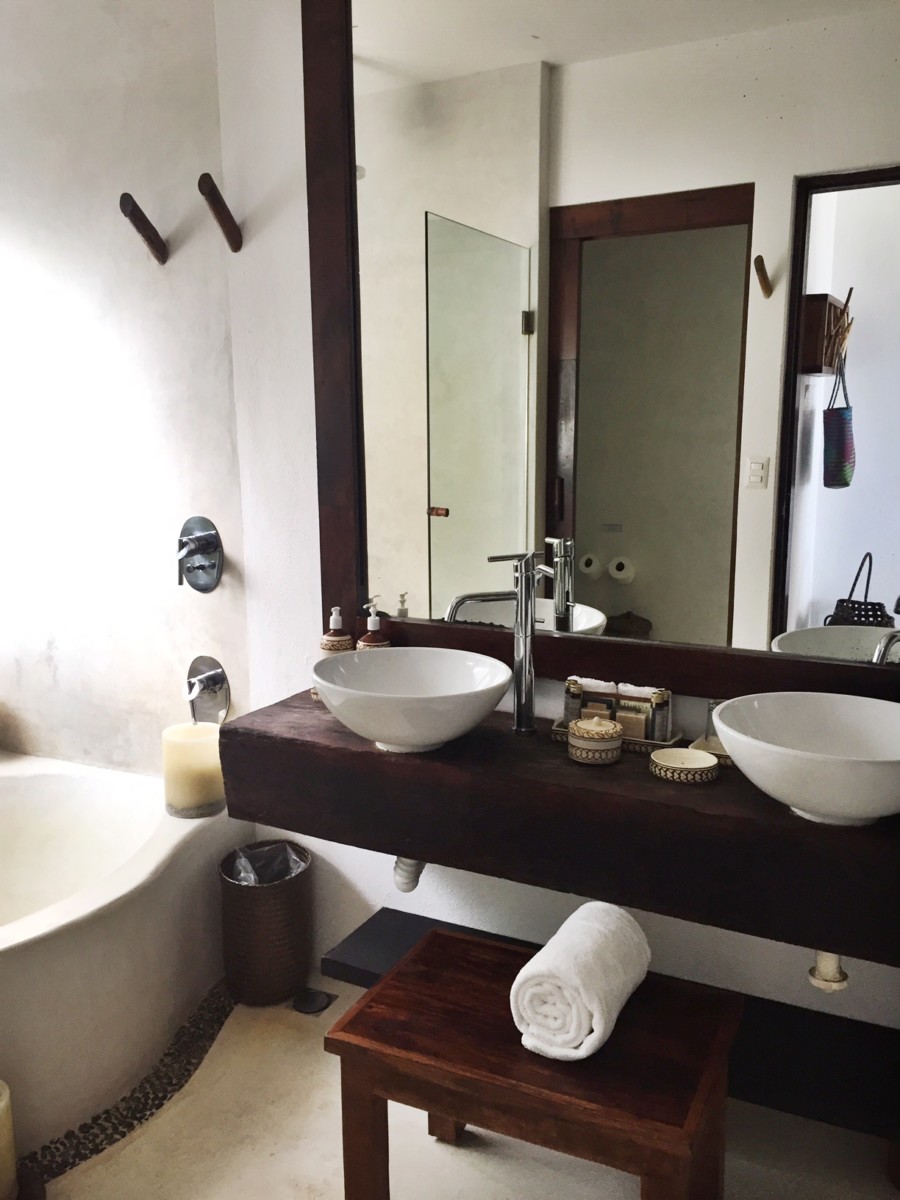 Hotel wise, we had booked ourselves into the lovely boutique eco-hotel The Beach. We plumped for one of their beach side suites, where you walk out literally onto your own little slice of this paradise in the Mexican-Caribbean sea.
I've listed below a whole load of our favourite spots beachside, along with other places where you can stay and eat / drink, but I would really recommend The Beach Hotel if you want a mid-priced base for your exploration of the area.
Everything is quite spread out on the beach itself and rather than the jungle road, because you're walking on sand, it can end up taking nearly 40 minutes to get somewhere rather than 10 minutes on the road. The Beach itself is located in the middle of it all, so a really great base. WhatsApp communication with the incredibly friendly staff, complimentary yoga classes and delicious free healthy breakfasts at Fresco's also made this a winner in our eyes!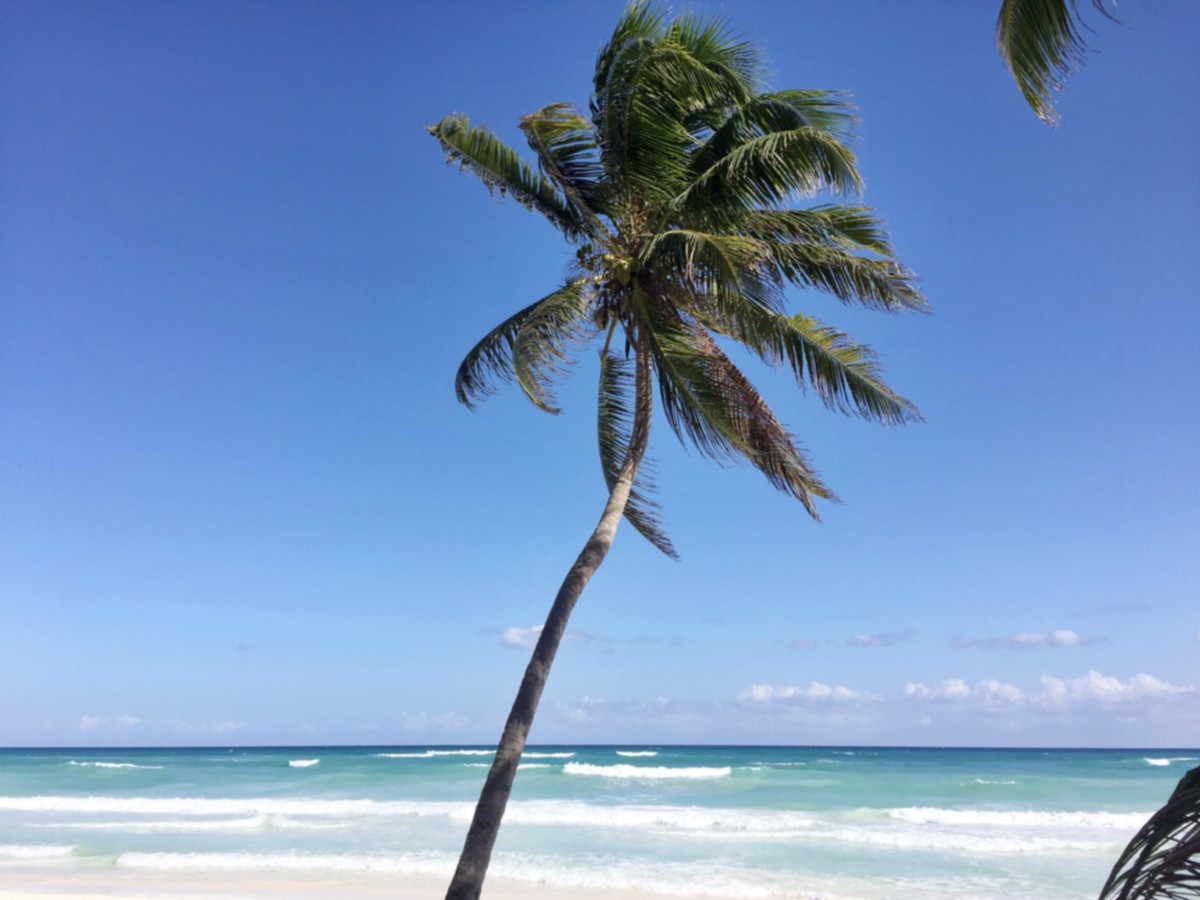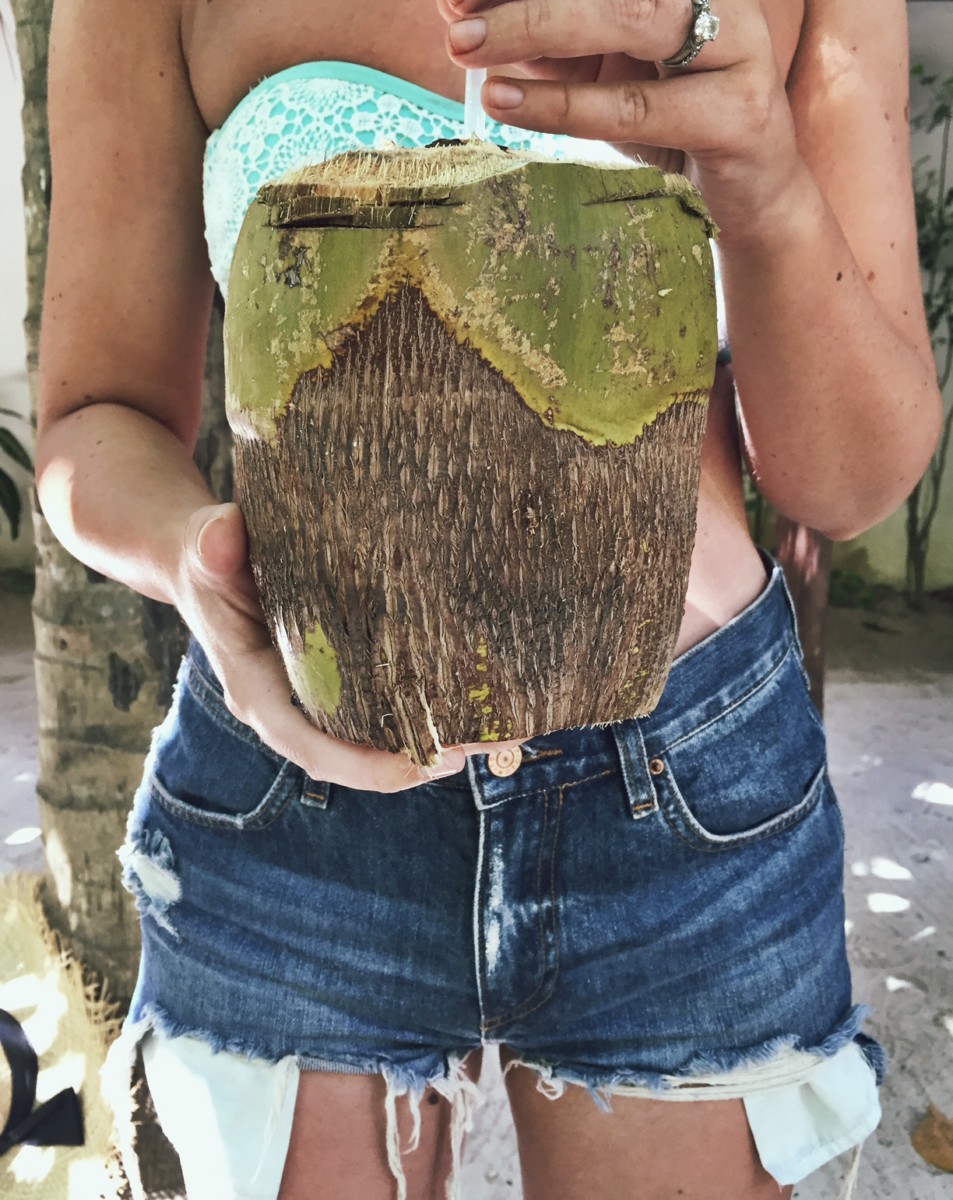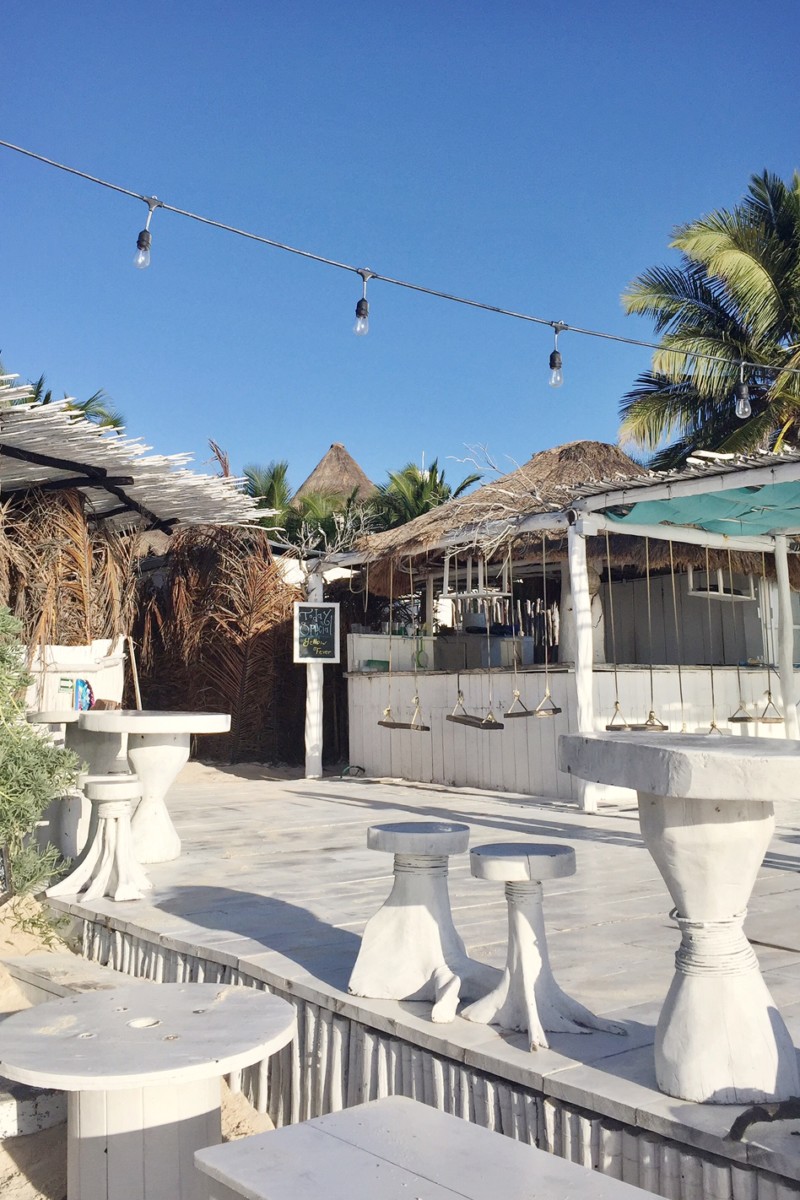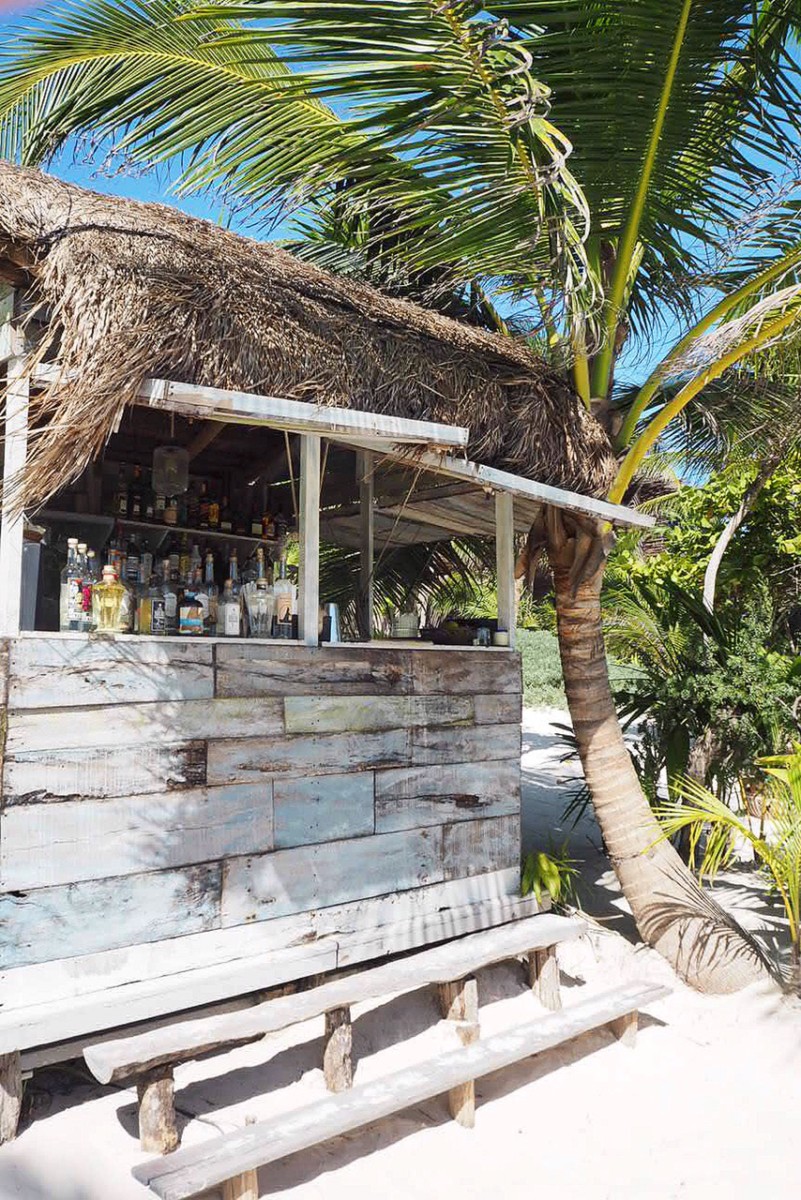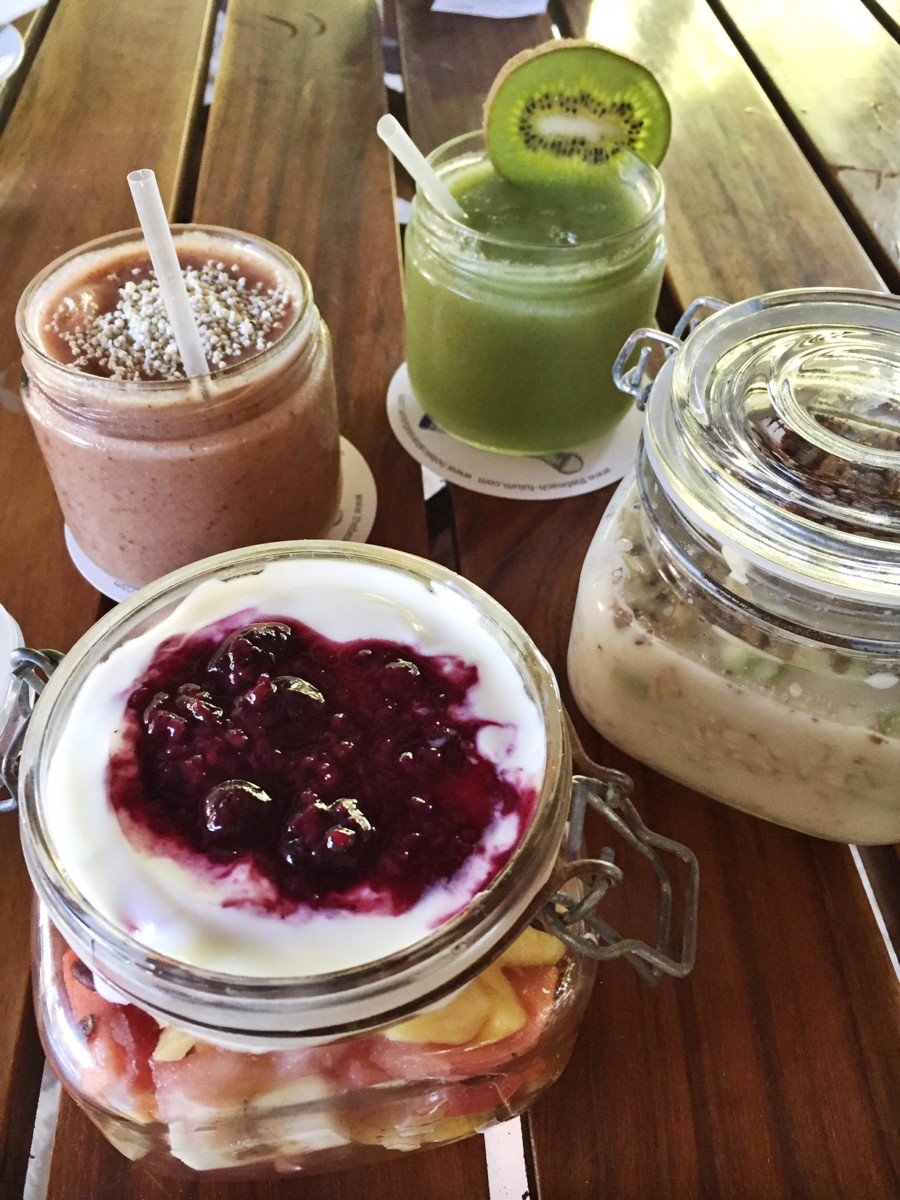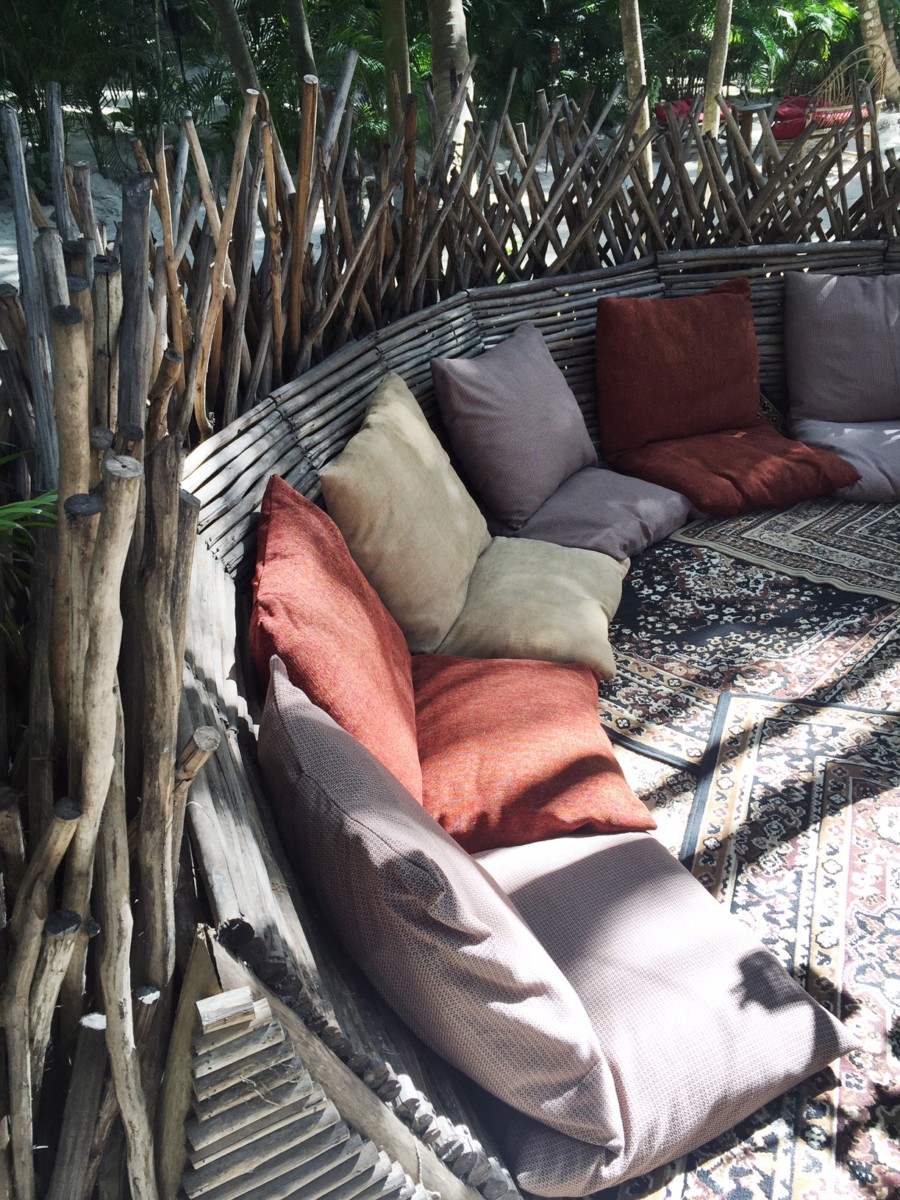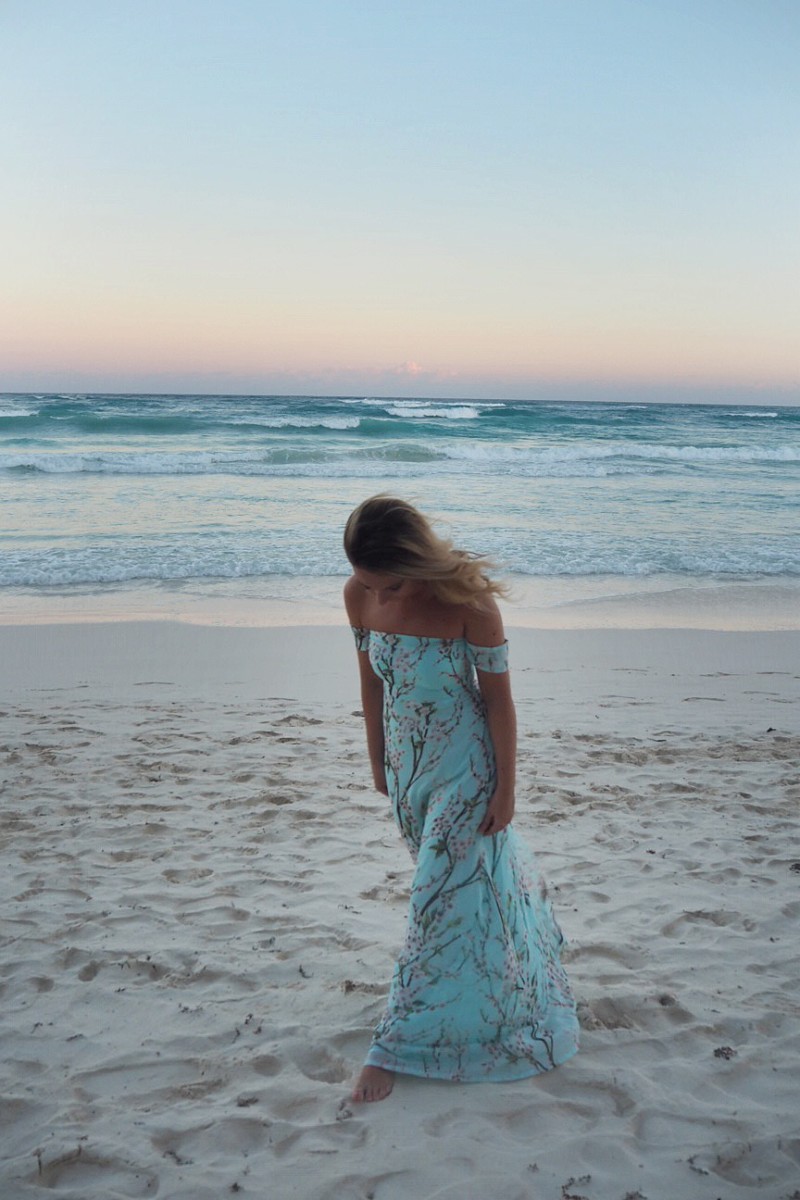 WHERE TO STAY
A quick note about generally booking a hotel in Tulum is that there are SO many great options. Go on Booking.com and just have a field day looking within your budget at what you like. Here's just a few suggestions to get you inspired:
The Beach Tulum – as I mentioned, I'd really recommend one of their beach side suites. You'll be steps from the beach and have your own private hammock for a third of the price of one of the other 5 star hotels in the area.
Be Tulum – we nearly stayed here but just came for drinks and food instead. It's further south down the beach and there was a lot of building work going on when we visited (be aware generally if you go out of season there will be work going on to many of the hotels). However, it is truly beautifully designed with a stunning sprawling Mezcal mezzanine bar and an amazing open fire restaurant right on the beach.
Casa Violeta – a well priced option with a gorgeous restaurant and in a really great location.
Azulik – we have heard nothing but great things about this truly incredible eco-treehouse hotel directly on the beach. It's very expensive so a real treat but by all accounts not one to be missed if you've got the budget.
Posada Lamar – A really good affordable option for a simple beach hut in a fantastic location would be Posada Lamar, right next to our favourite restaurant in Tulum (Posada Margharita).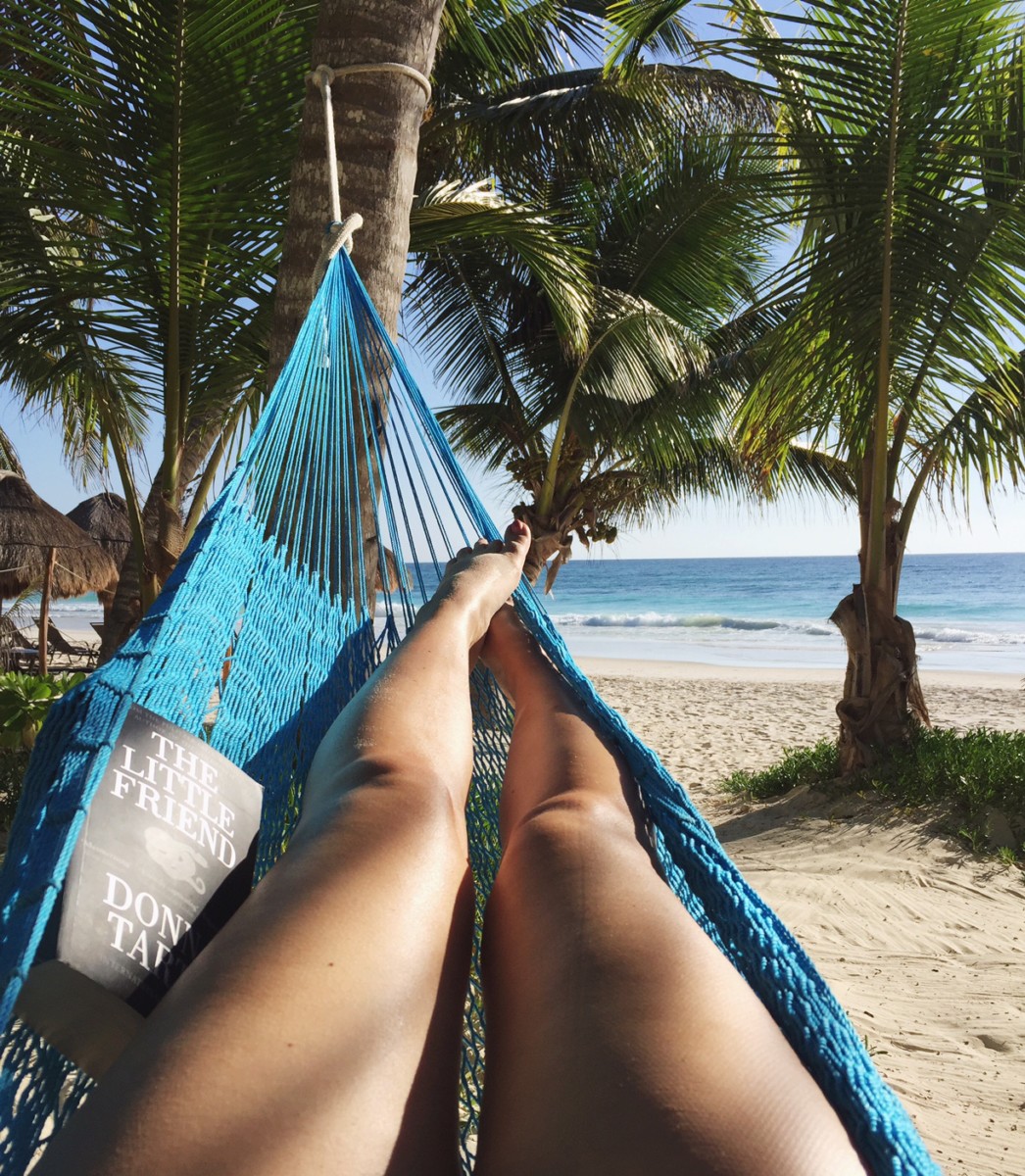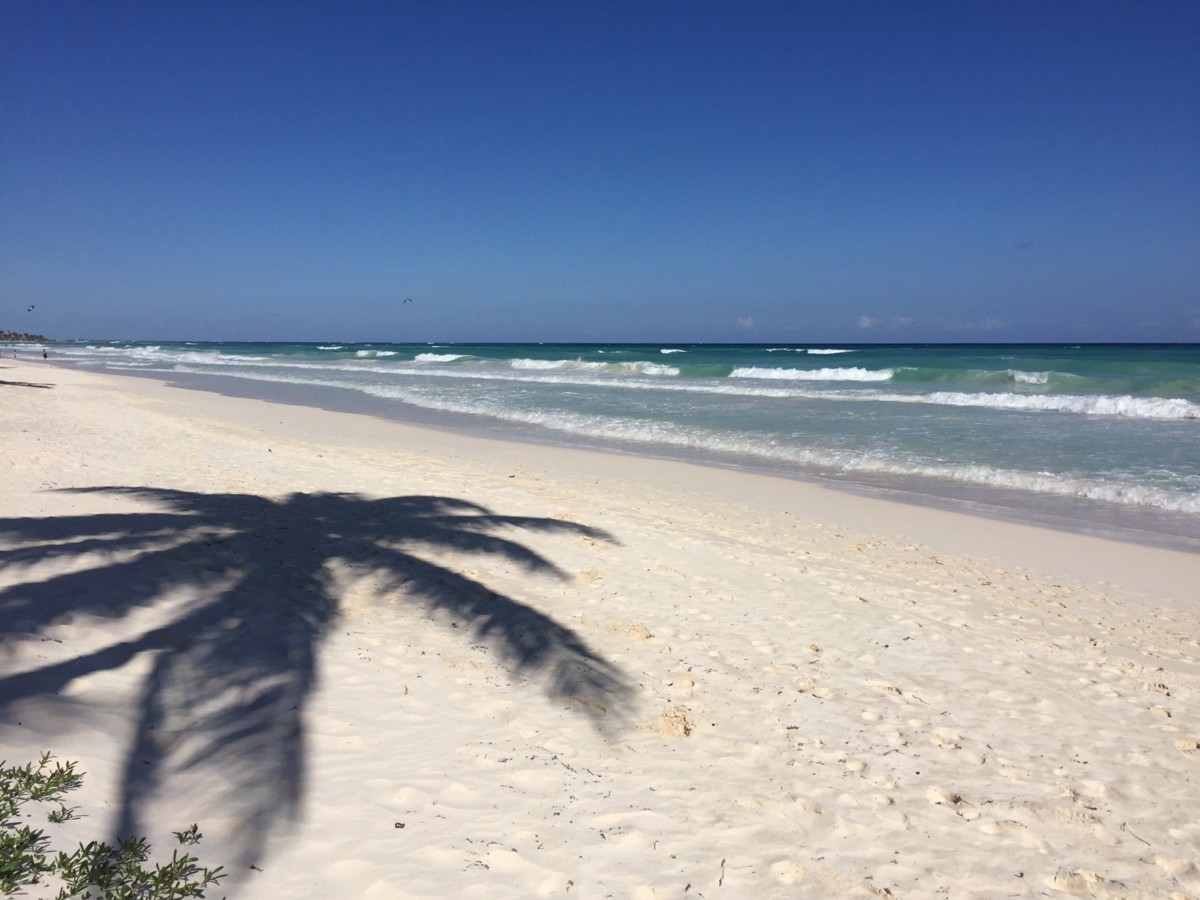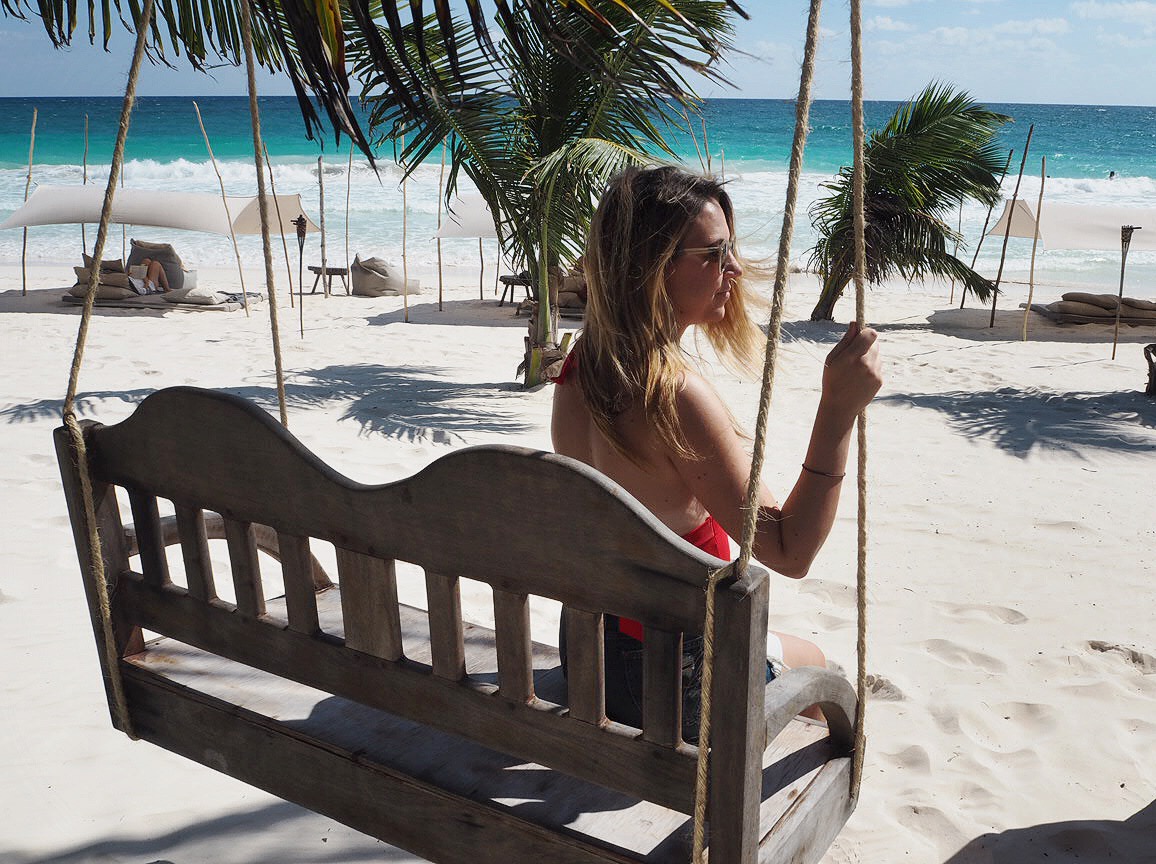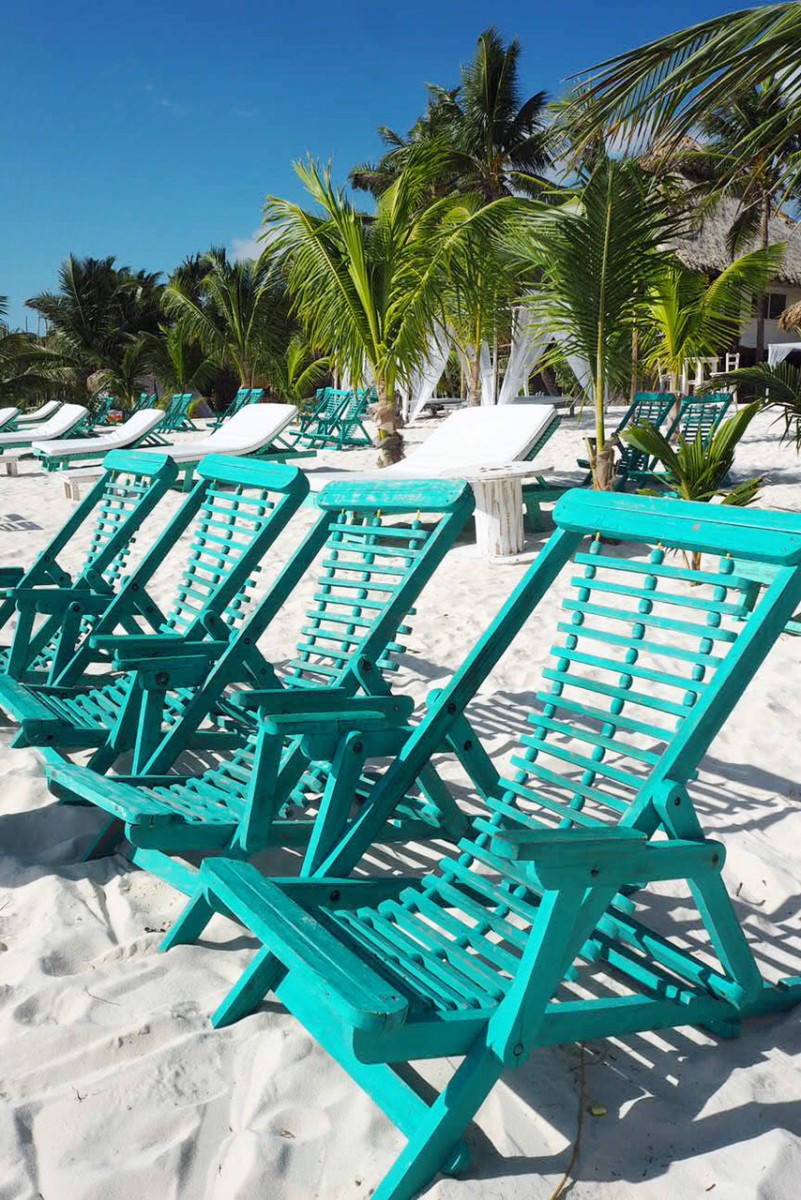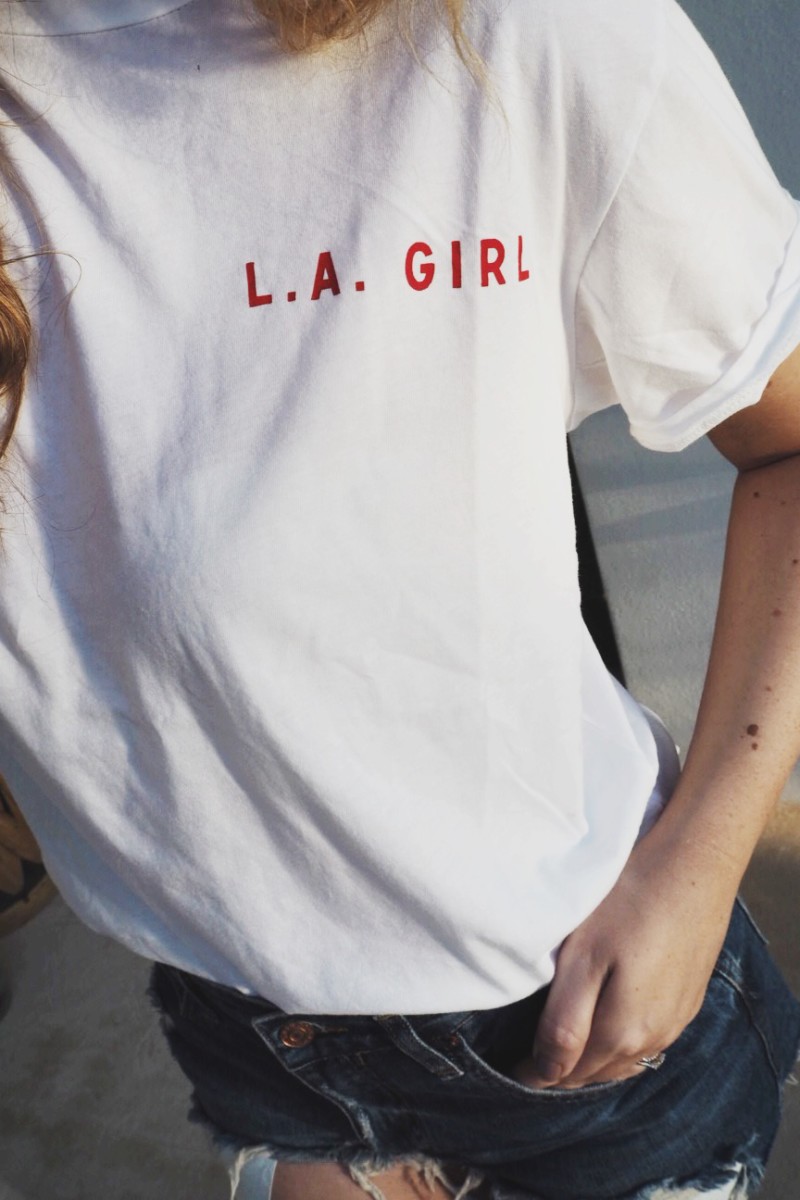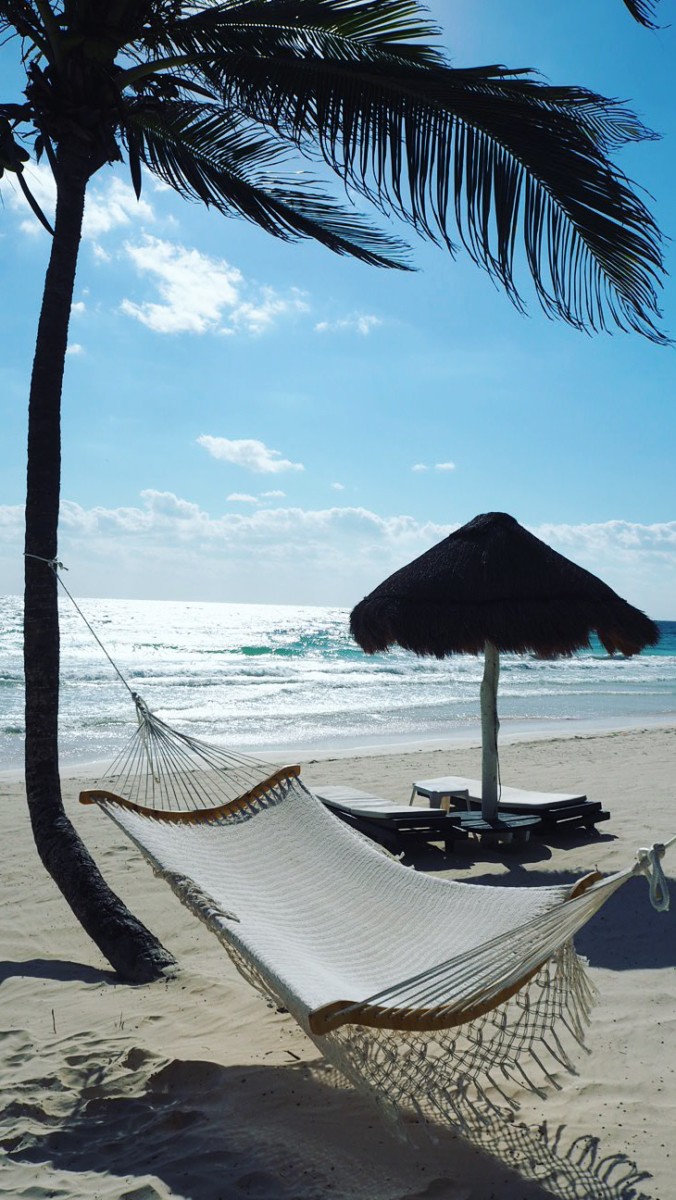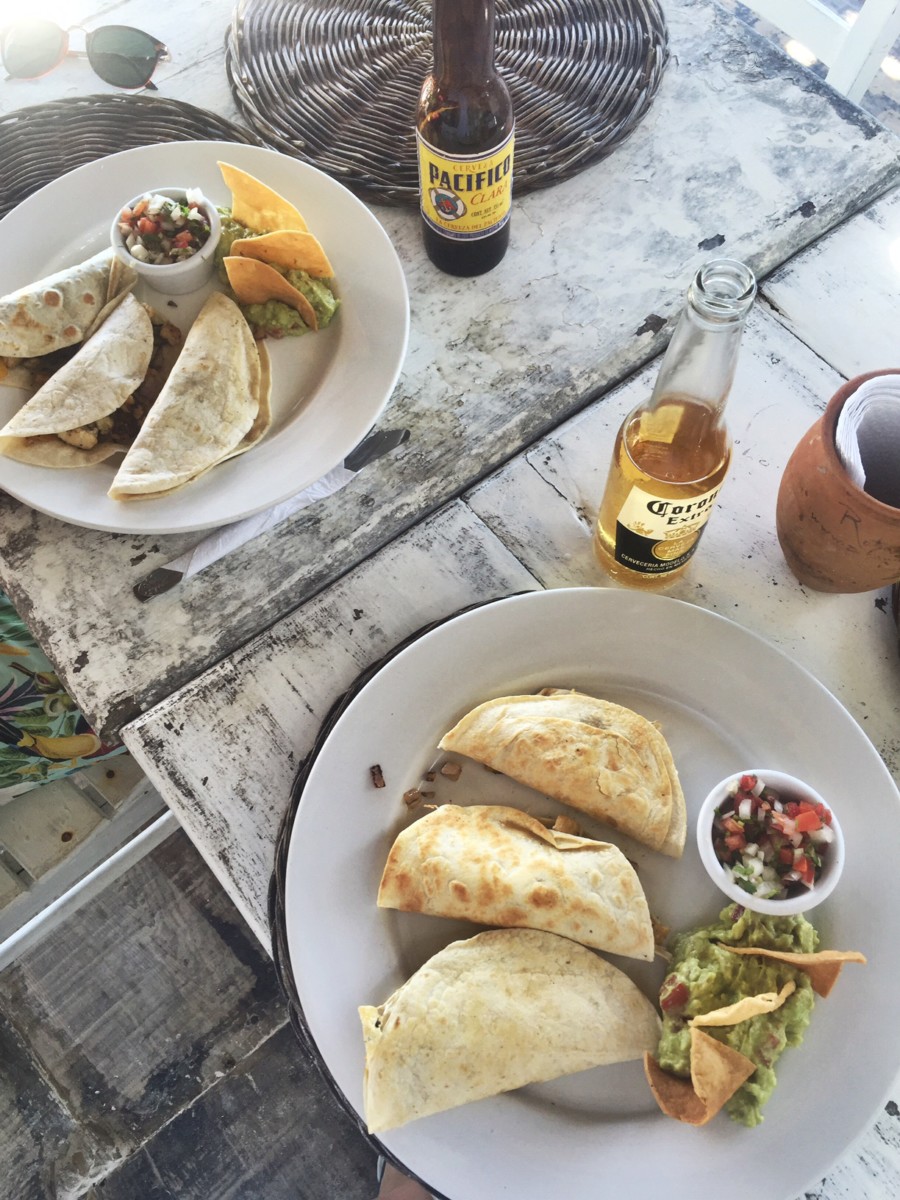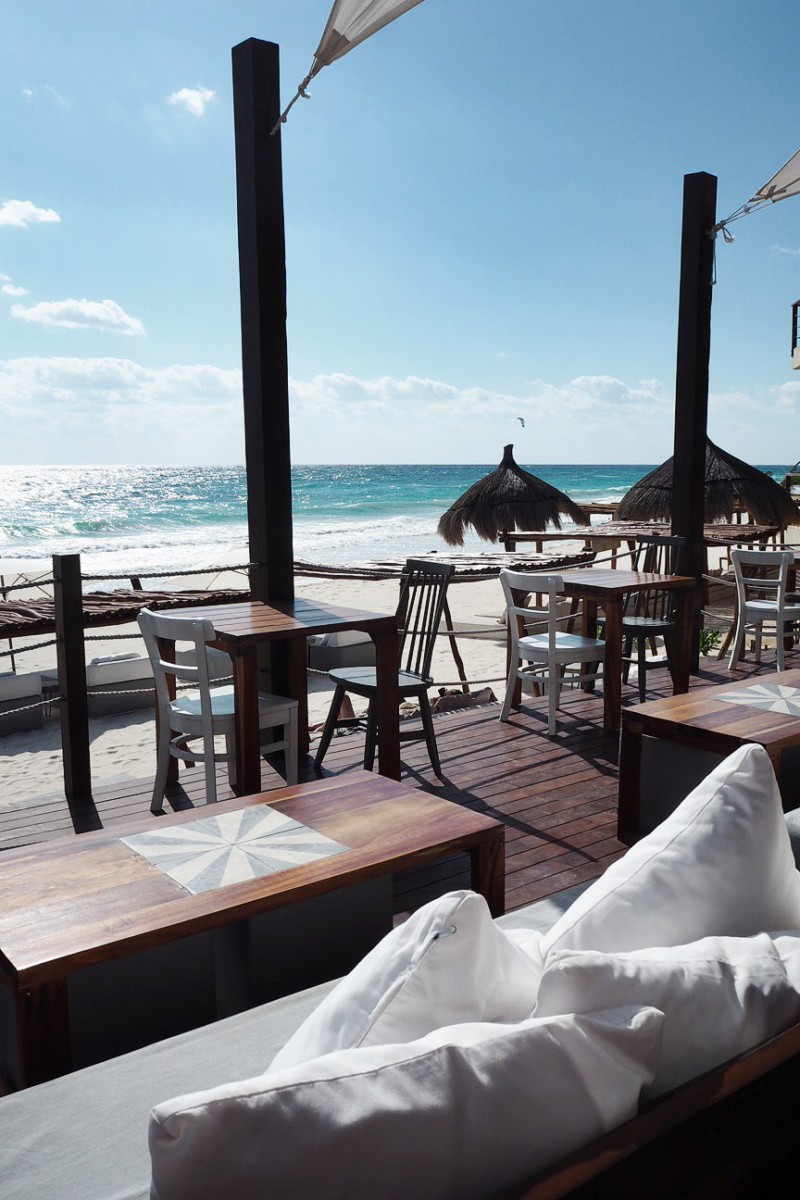 WHERE TO EAT / DRINK 
Posada Margherita – Our absolute favouriteeeee place. We came back here three times to try breakfast, lunch and dinner and all were amazing. It's Italian food in a stunning setting on the beach with a little vintage feel shop tucked behind selling old furniture, homewear and clothing. There are rooms here too if you wanted this as a hotel option but you MUST go once if you're in Tulum.
Coco Beach Bar – This Pinterest perfect white bar is all swing seats and stunning views. Join them on Sundays for their weekly Beach Party (which isn't as crazy as it sounds!) Get tipsy on strawberry margaritas listening to live music with the view of a lifetime; it doesn't get much better.
Nomade – This incredible hotel (also an option for 'Where to Stay' but very expensive) is also Instagram-perfection. Everything is Moroccan in feel with lounge areas filled with rugs and hanging lanterns and outdoor tiny tables on the beach, where you'll be served the best fresh seafood and guacamole cross legged on the floor – all washed down with a cold Cafe Pacifico.
Zulum – We lOVED this tiny little rooftop place. They have a pet donkey (Sancho) and a pet pig (Julietta) and serve up delicious quesadillas and burritos. Oh and they'll serve you up one of their solar energy cocktails – the perfect spot for sunset drinks.
La Eufemia Tacos – tiny beach side shack that serves delicious cheap tacos and beer. The wifi password is 'FuckingTacos' too, which makes it instantly worth a visit in my opinion!
Papaya Playa Project – great place a bit further up the beach (i.e you might need a taxi if you're staying in the middle of the beach) for drinks at night. It's a sprawling site with restaurants, bars, incredible rooms and a great events programme – there's something for everyone at Papaya Playa.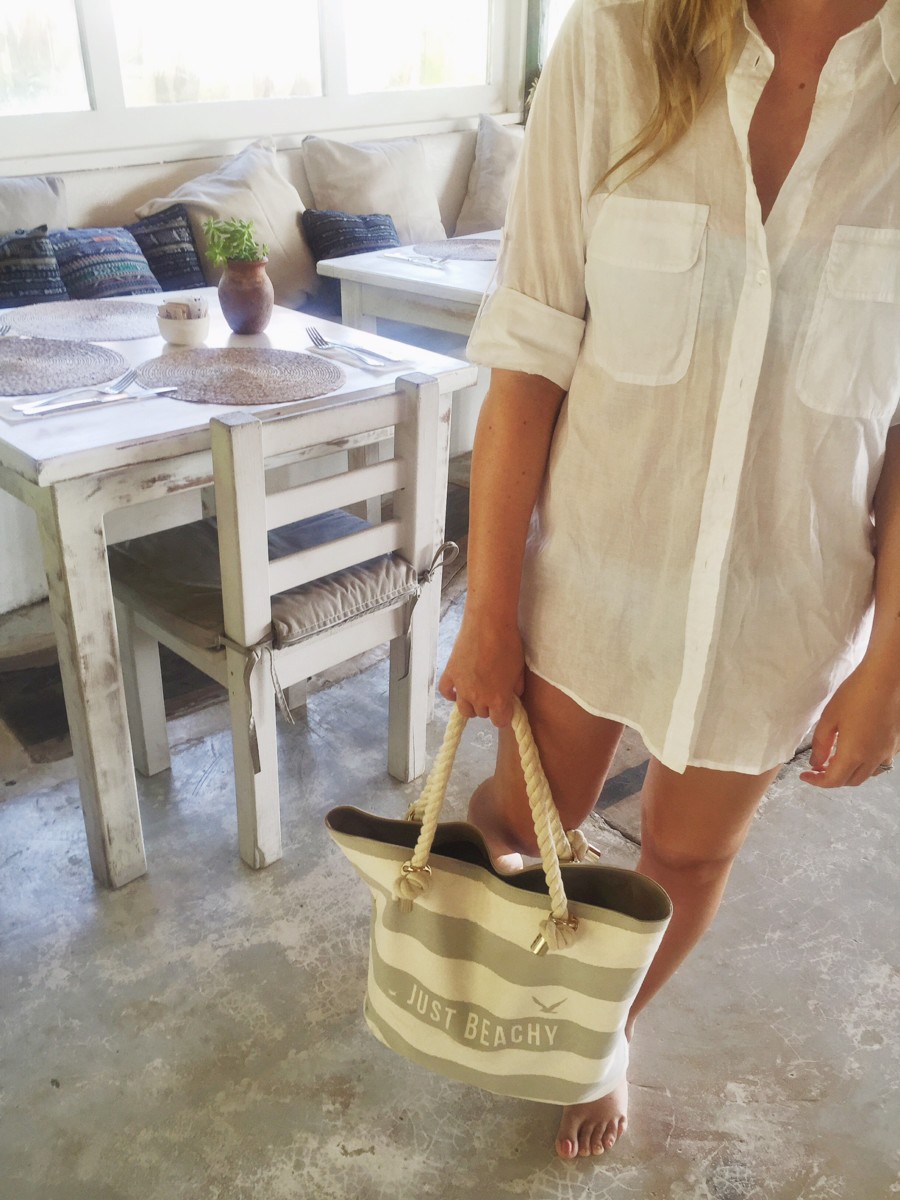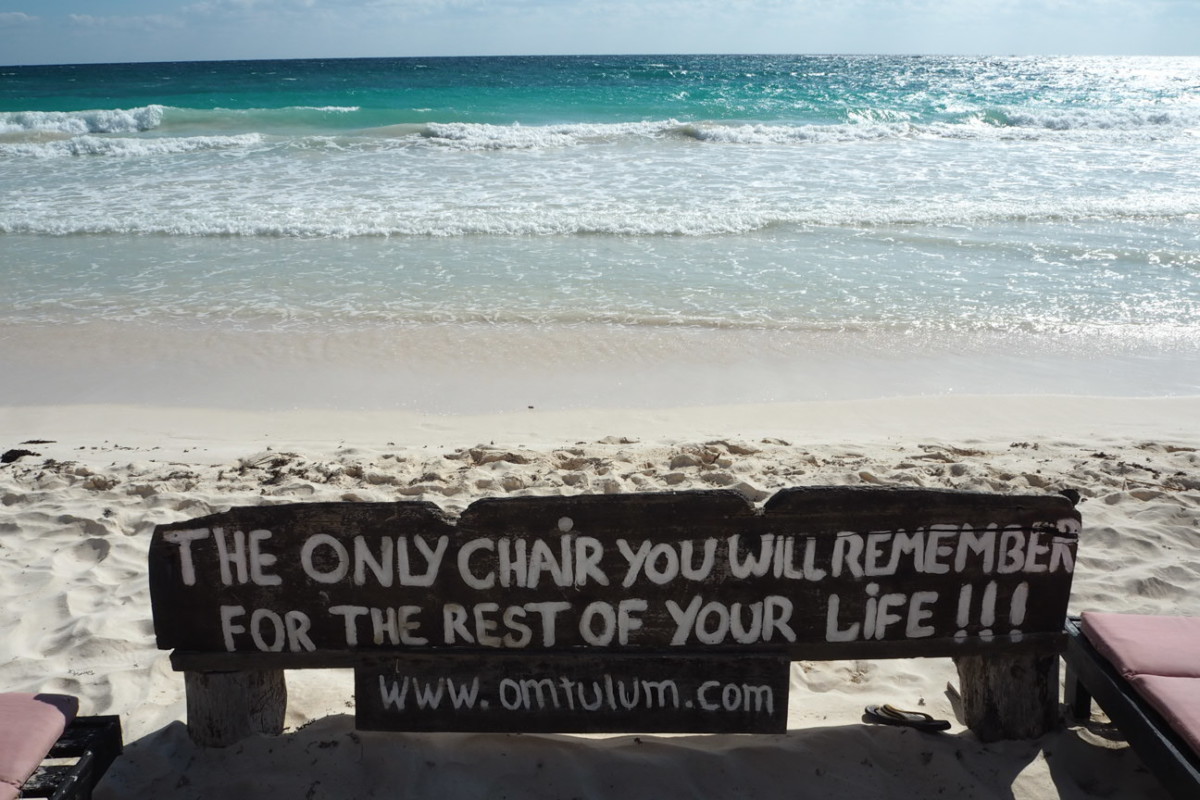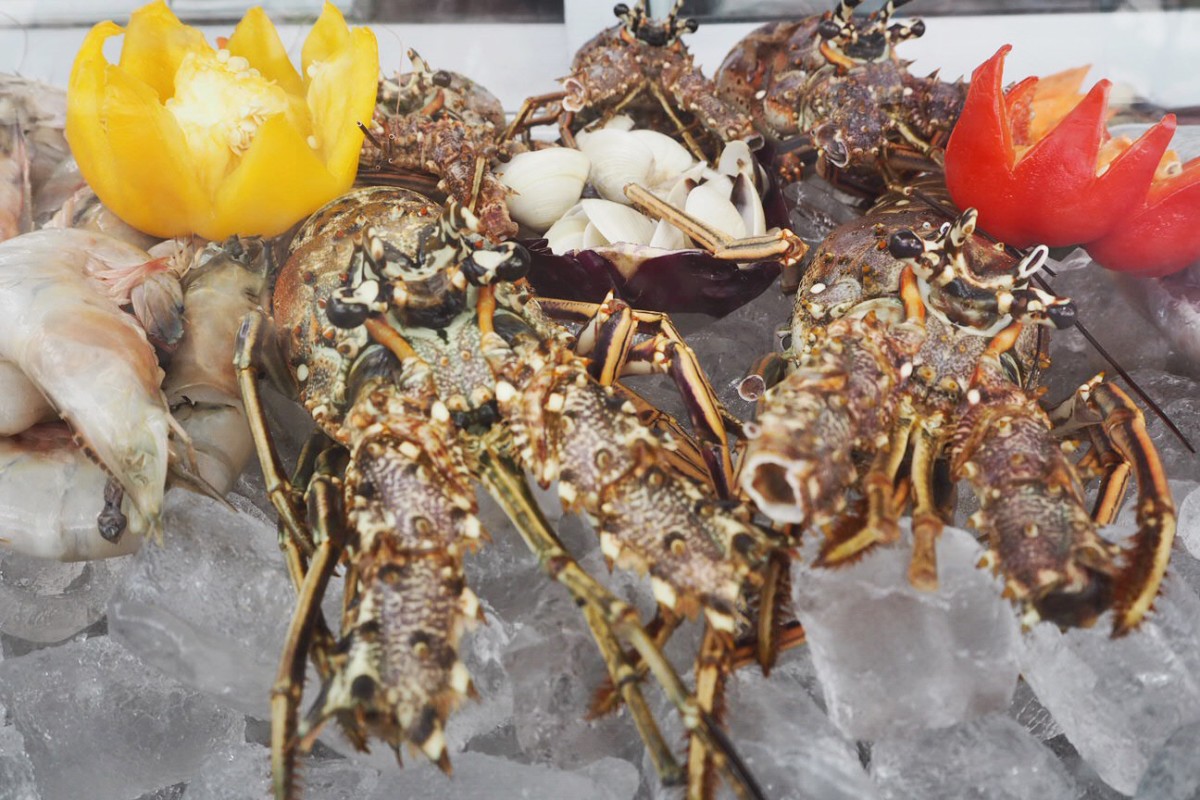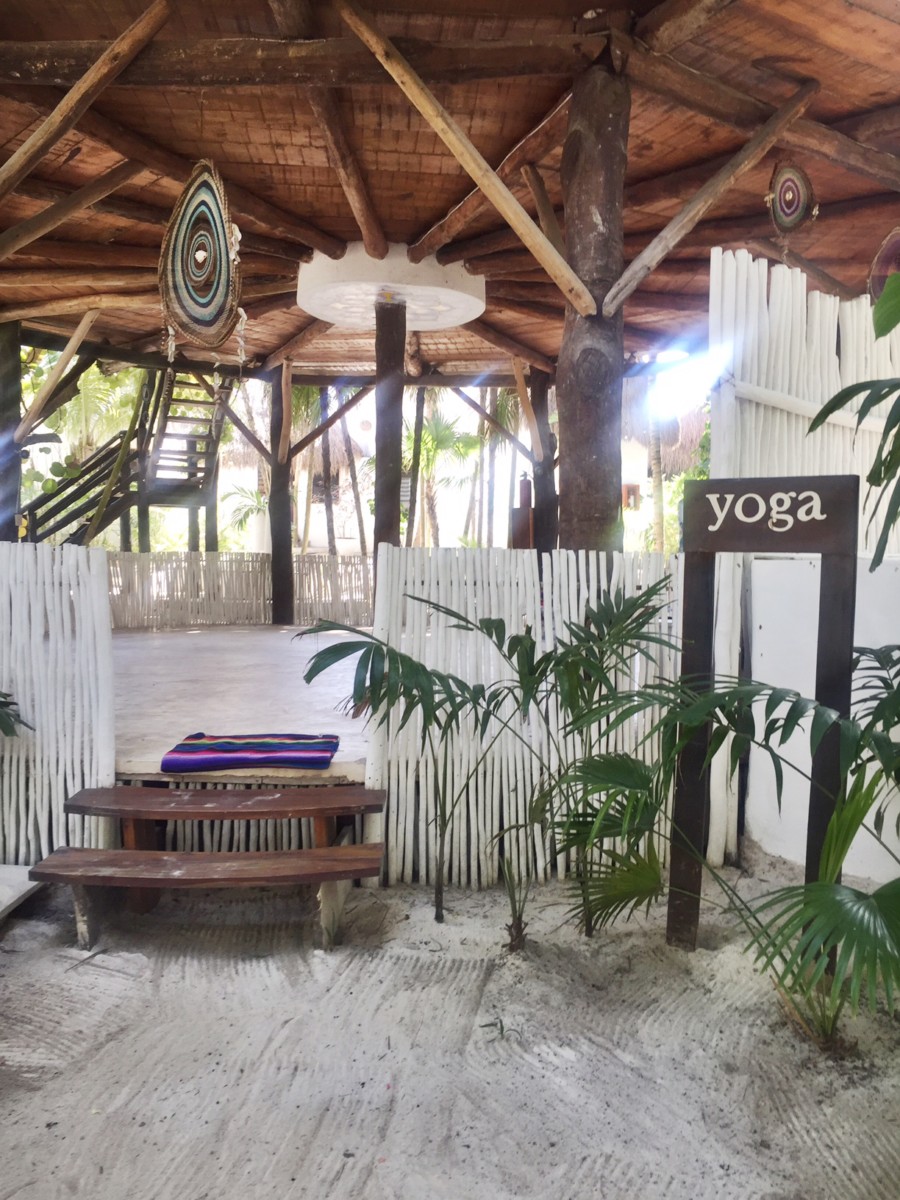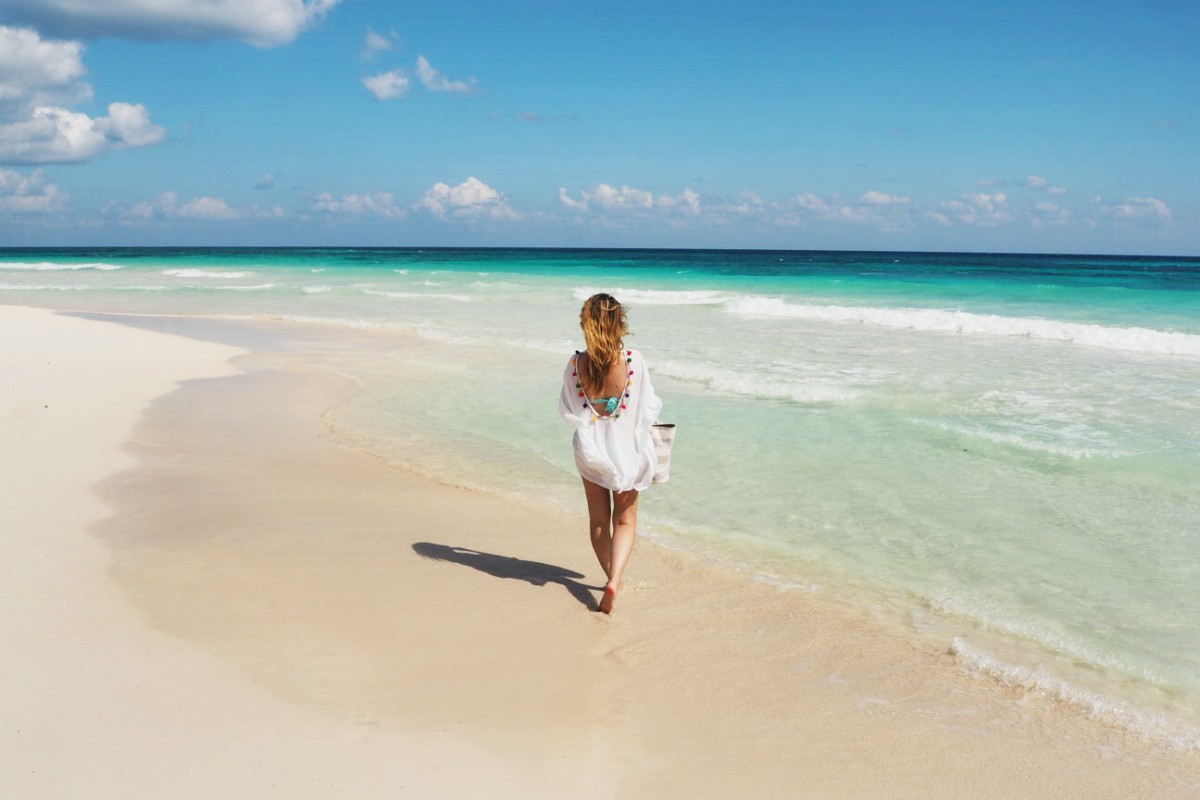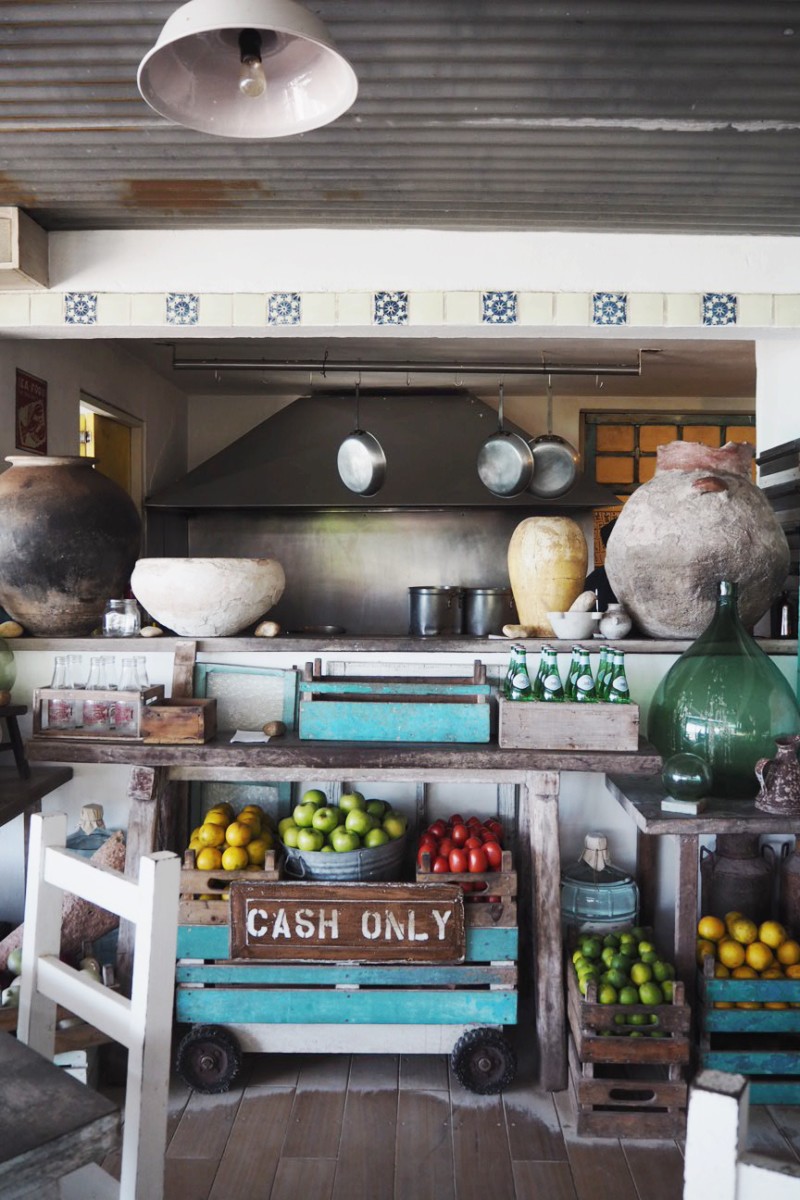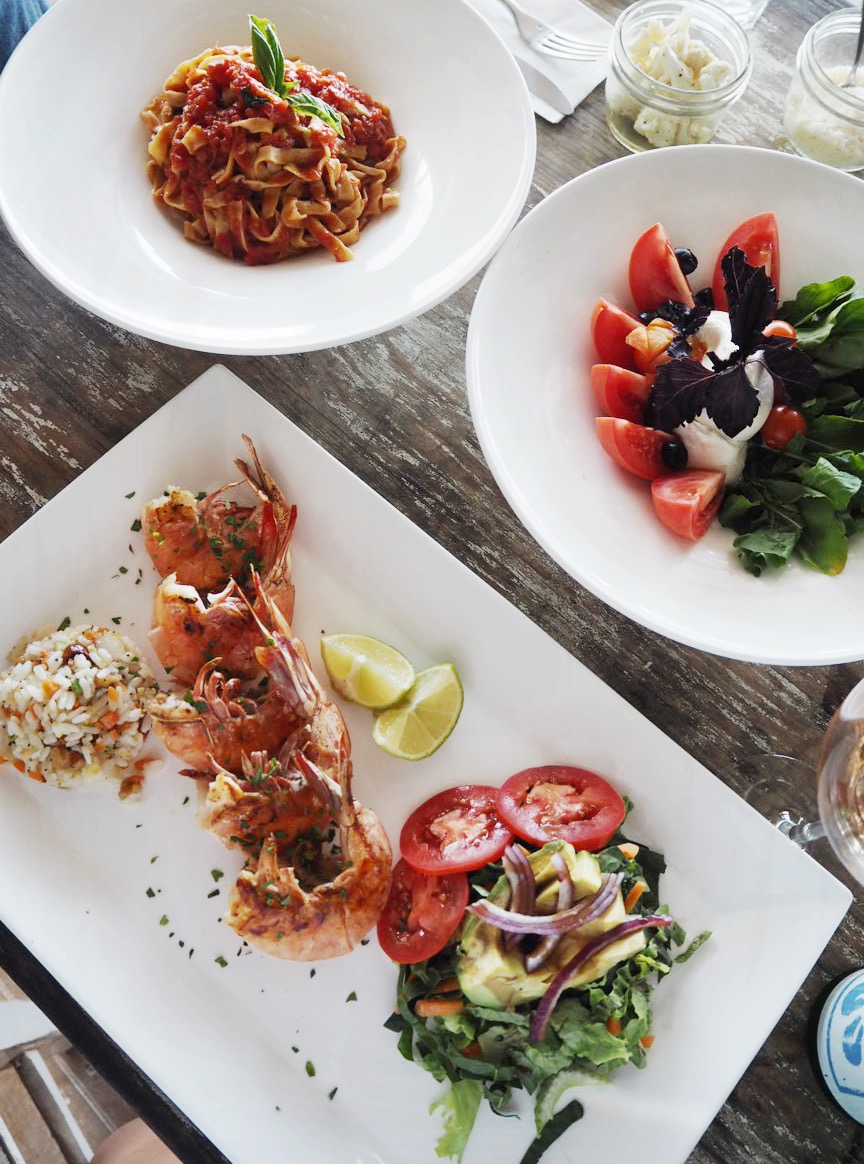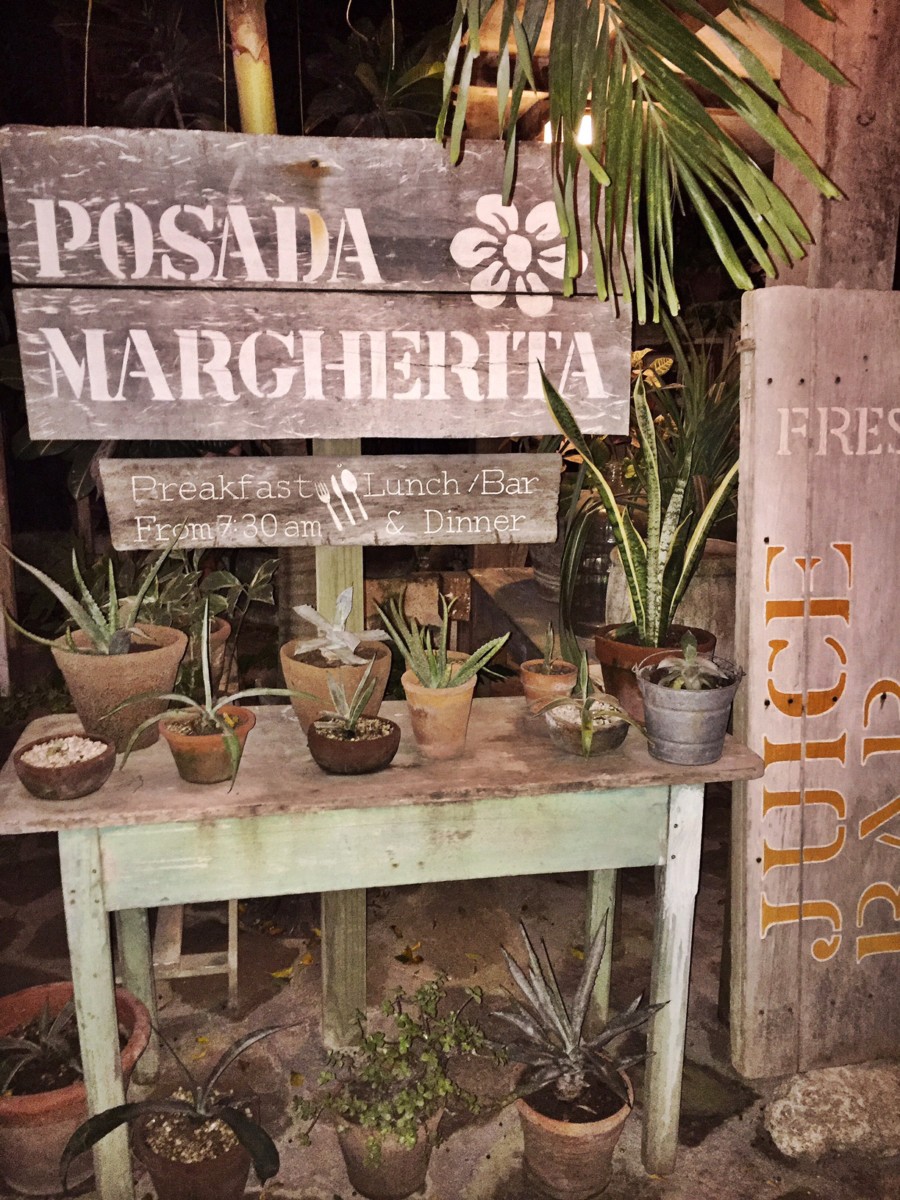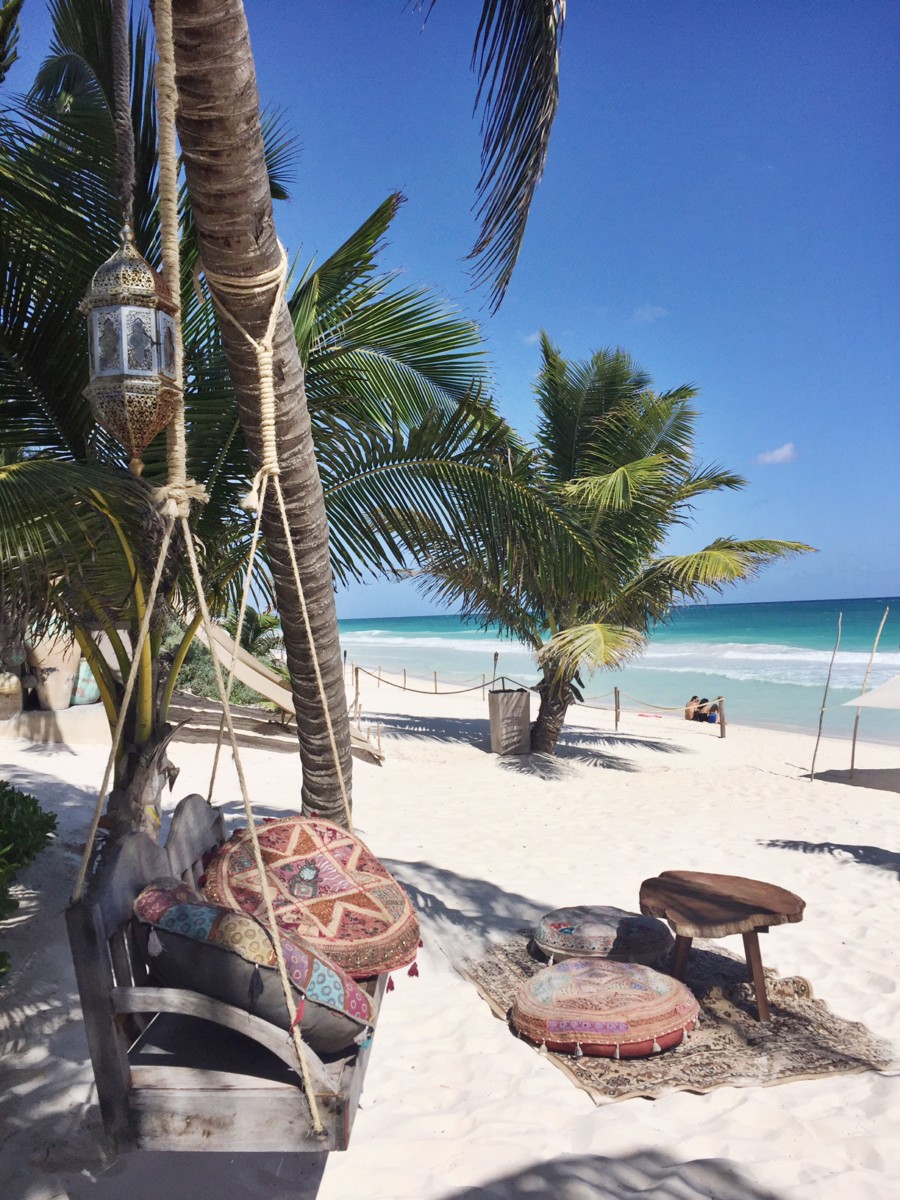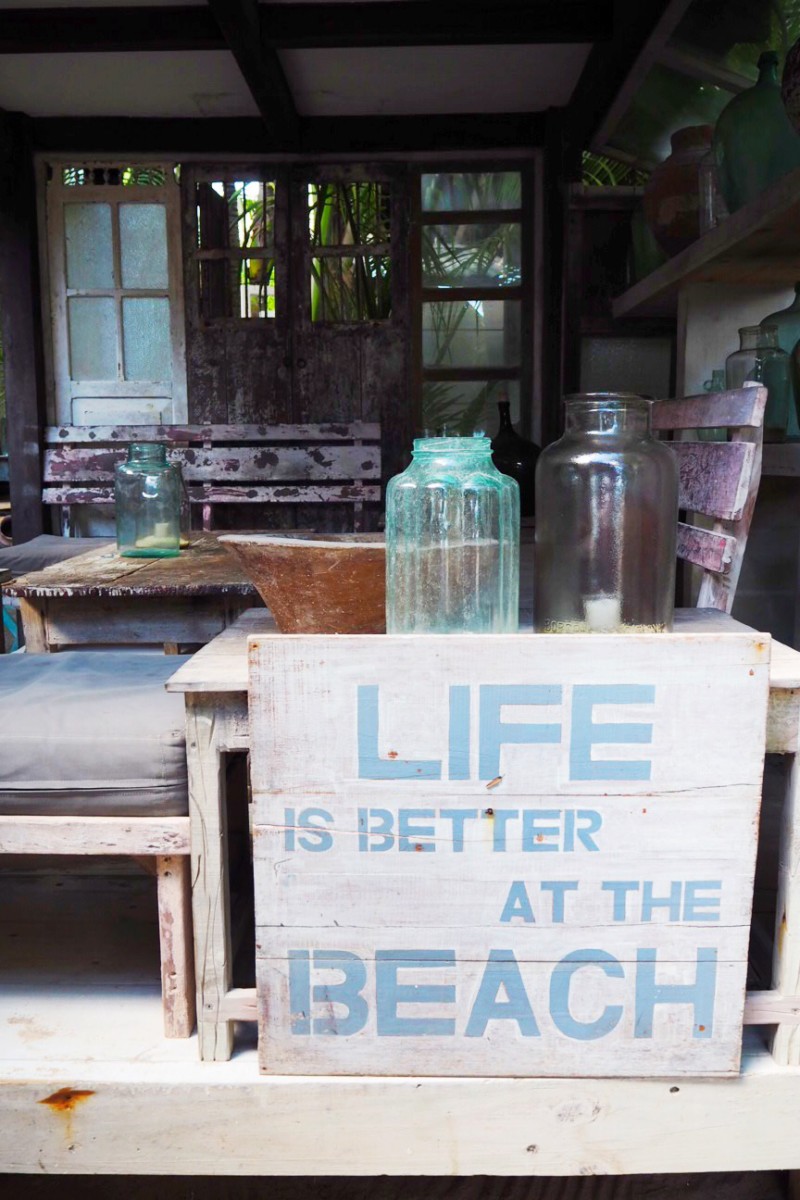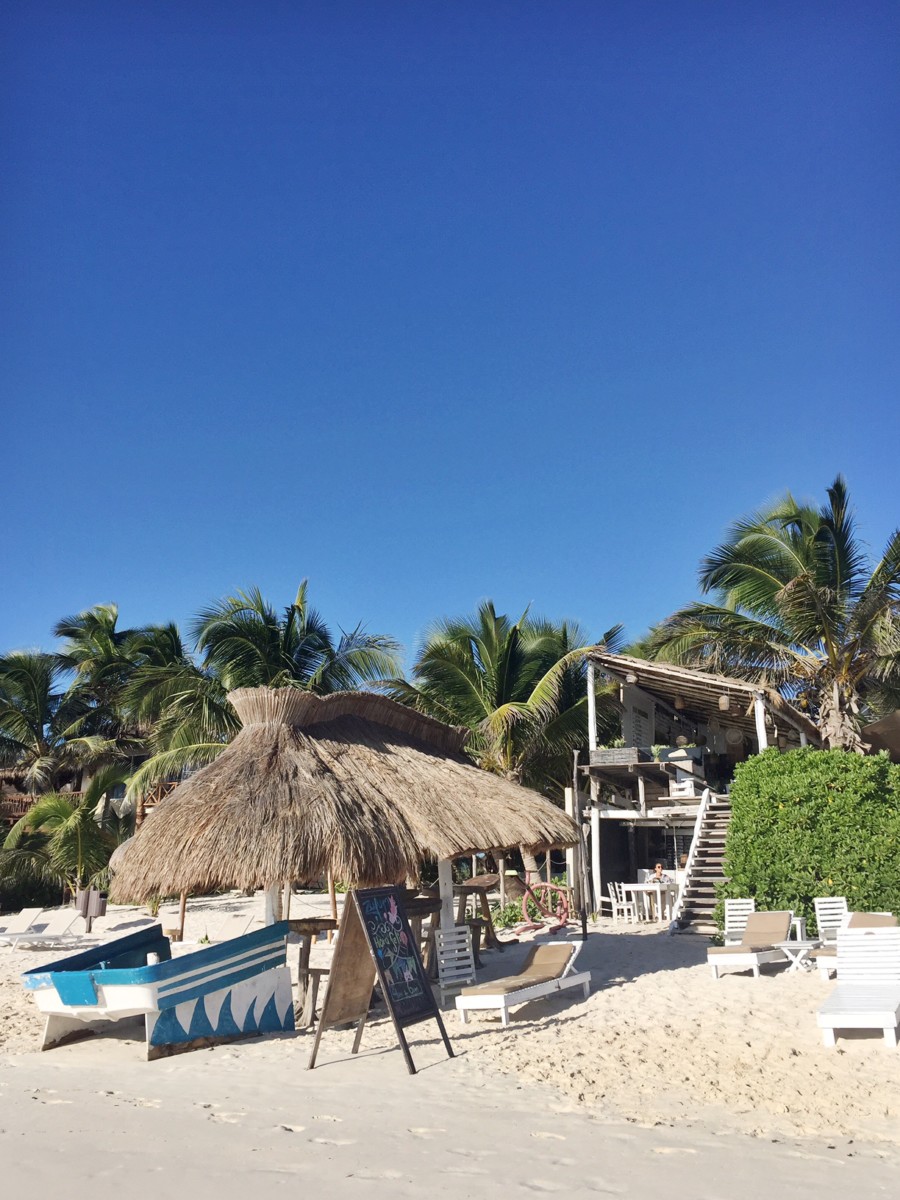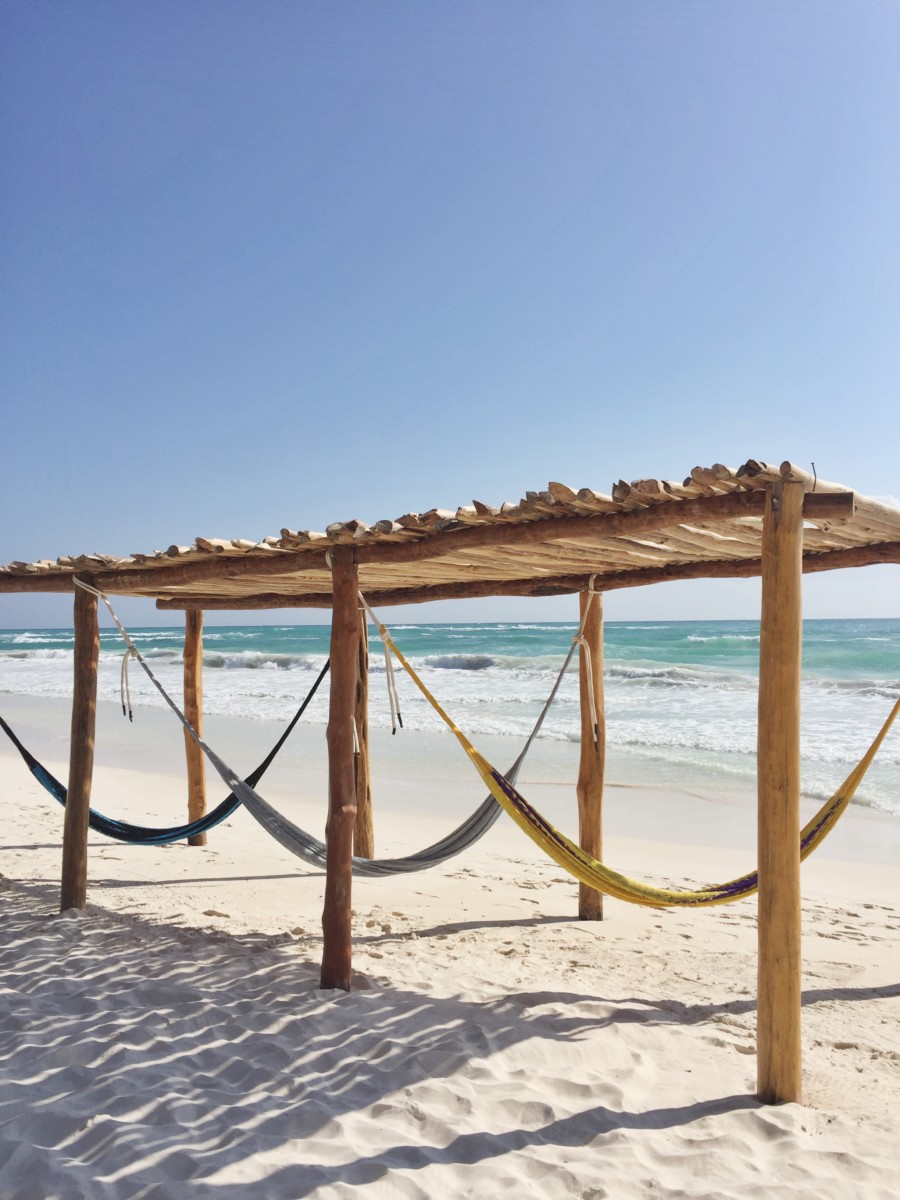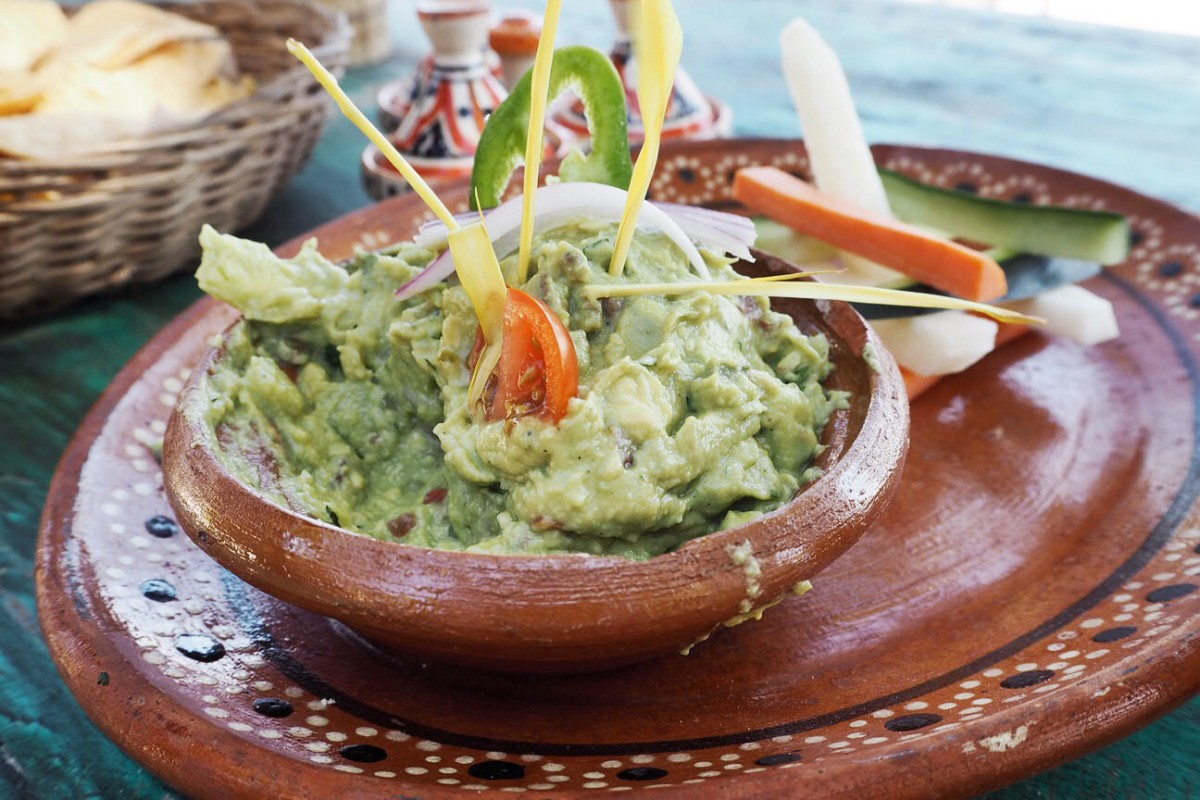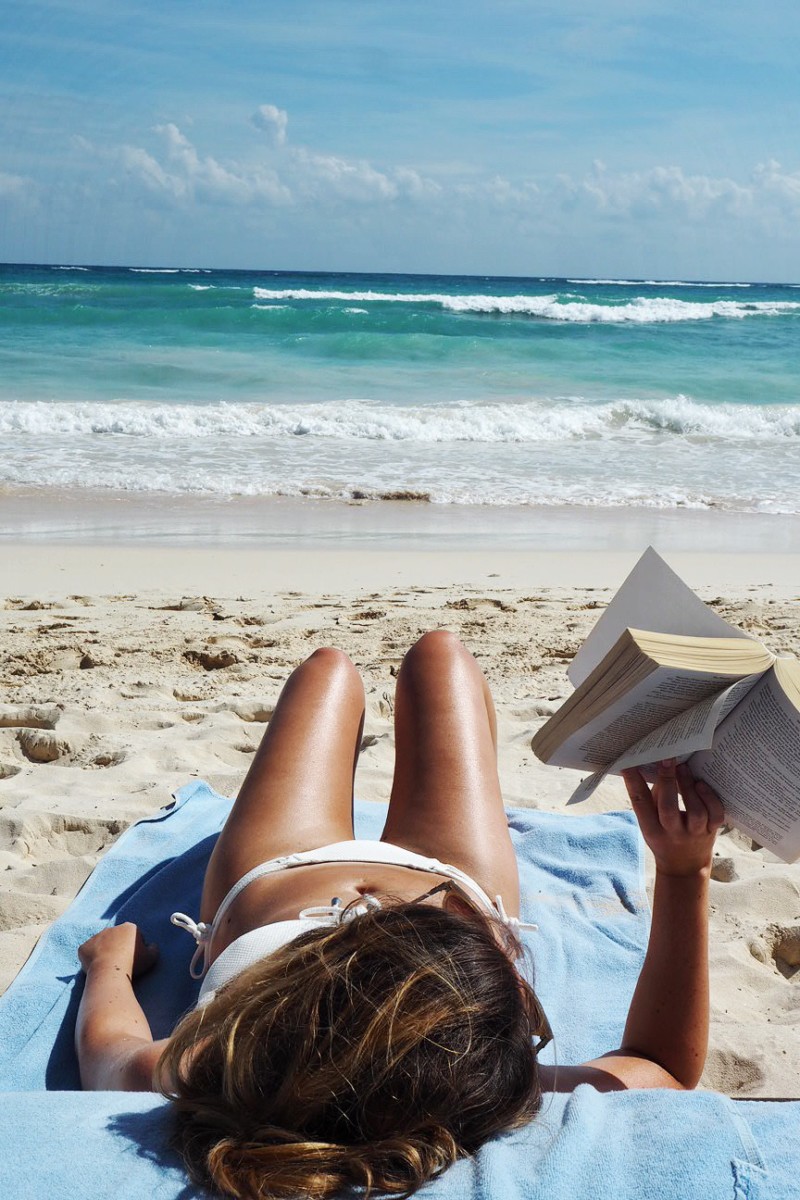 Whether Tulum has been on your list for a while or if this post has introduced you to it – just book it, you won't regret it. We booked our hotel through my go-to Mr and Mrs Smith but there are a huge range of affordable hotel options on Booking.com as I mentioned.
It's wet, it's cold outside and it's January – what better excuse is there to get booking another holiday?! Until next time Tulum, you were everything we hoped you would be and more…
LMNH x