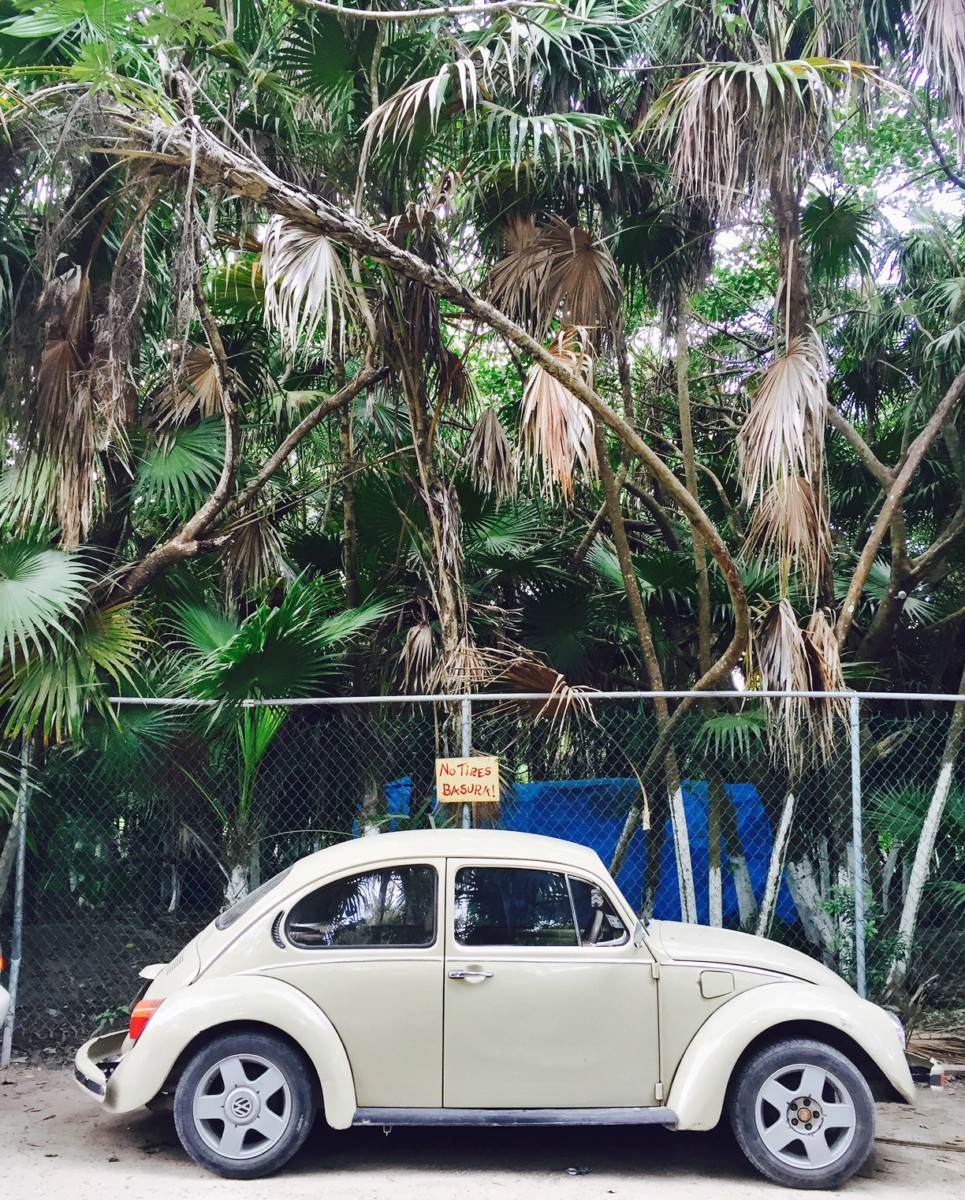 There is truly something magical about Tulum. We'd had it on our 'must visit' list for a while so what better excuse than our honeymoon to book in a trip?!
Heading down the highway from Hotel Esencia the landscape gradually changed into bumpier jungle roads as we ventured past Tulum's main town and turned off towards the beaches. Sandwiched between a picture perfect blue ocean and a jungle lies Tulum, each side having a completely different feel to it.
As always I took far too many photos and so have split up these posts into the jungle side and the beach. The beach is where you'll find most of the hotels, all of which are built on the sand to drink in the views of the incredible sea, but behind this lies the jungle. Still feeling slightly raw and untouched despite the popularity of this tiny part of the Mexican Riveria Maya coast, the jungle is where the heart of Tulum's culture lives and it's here you can cycle along the road in either direction to explore the restaurants, bars, shops, ice cream stands, ancient Mayan ruins or visit hidden cenotes.
I've listed some of our favourite places and tips below, hopefully to inspire you to take a visit yourself to this special part of the world if you're in need of holiday ideas. Inspiration lies around every corner of Tulum and the relaxed way of life of the locals is completely contagious; I can honestly say we've never felt so relaxed and content.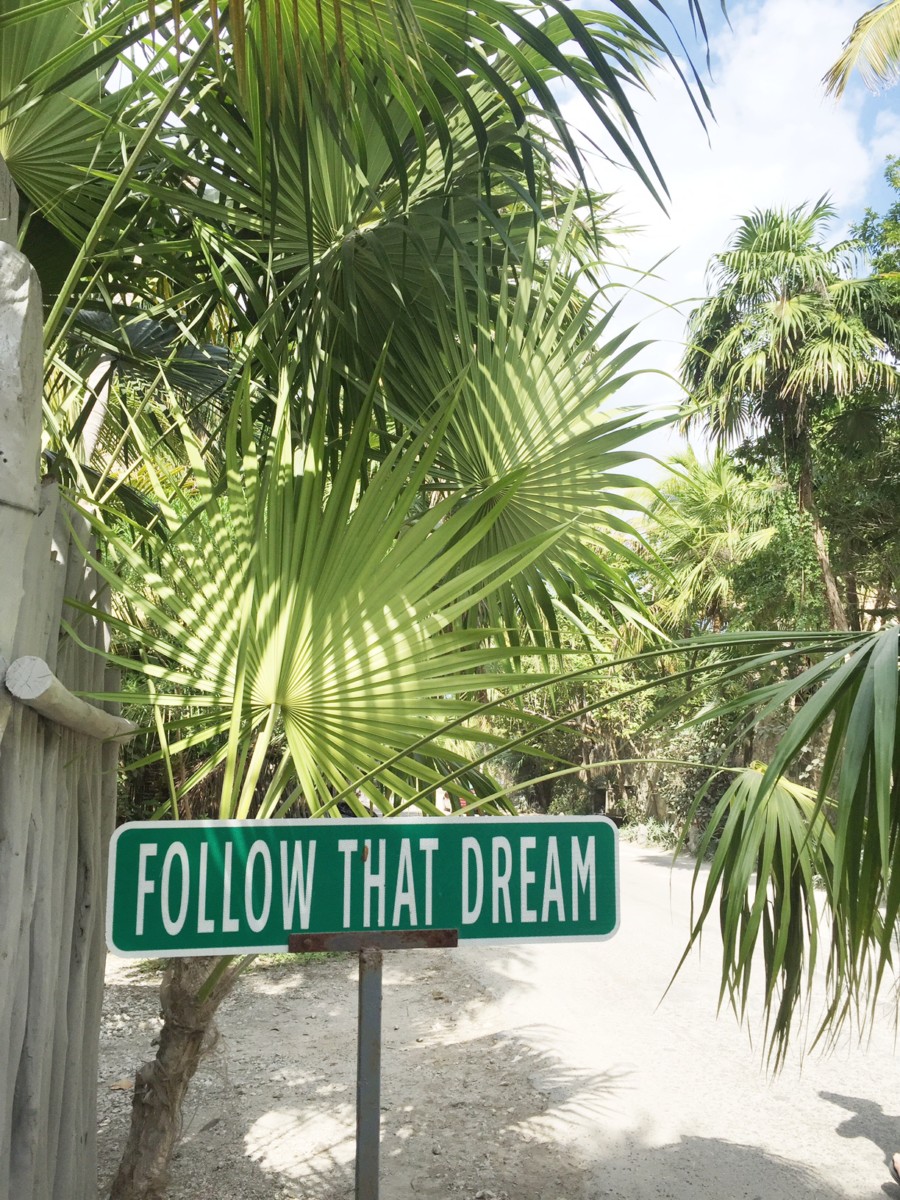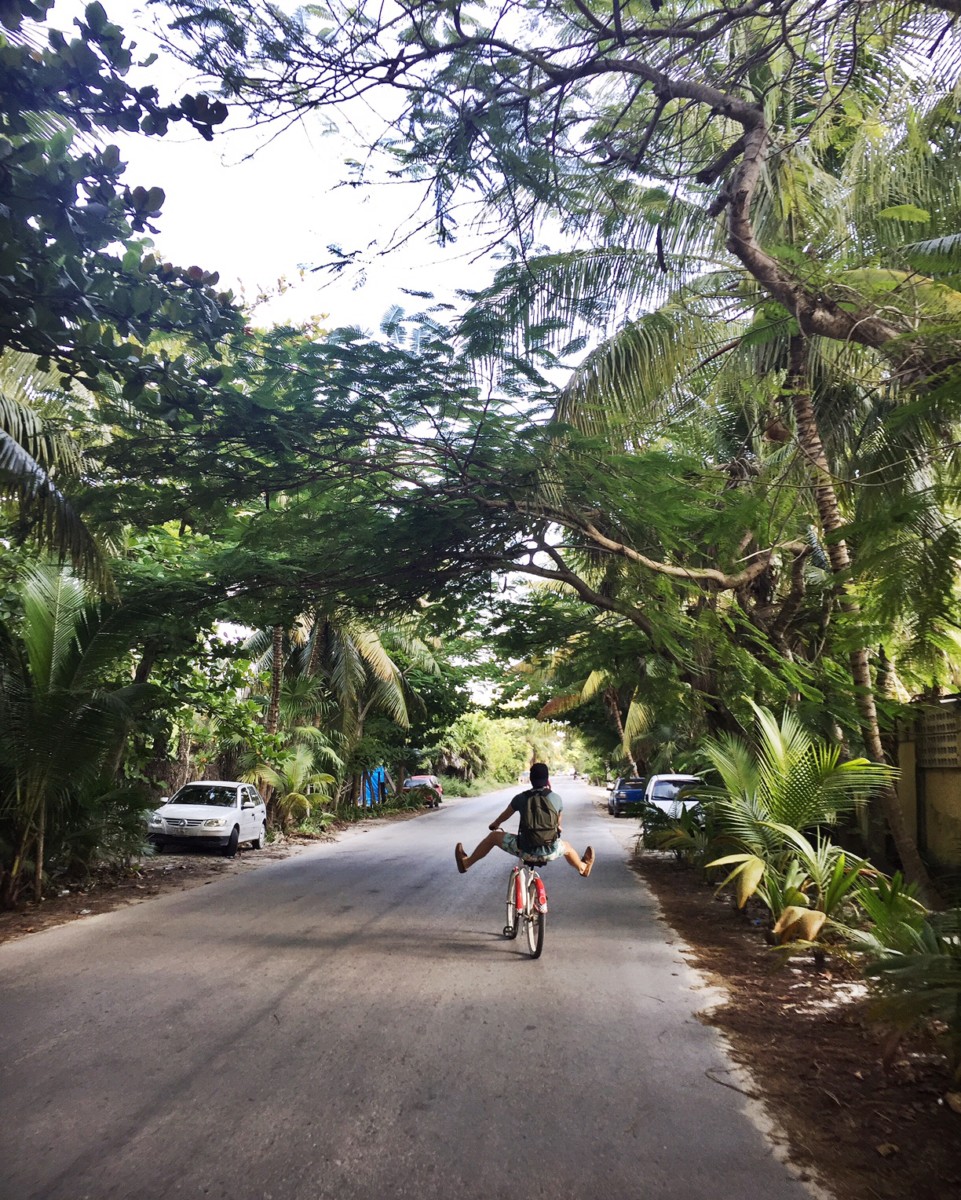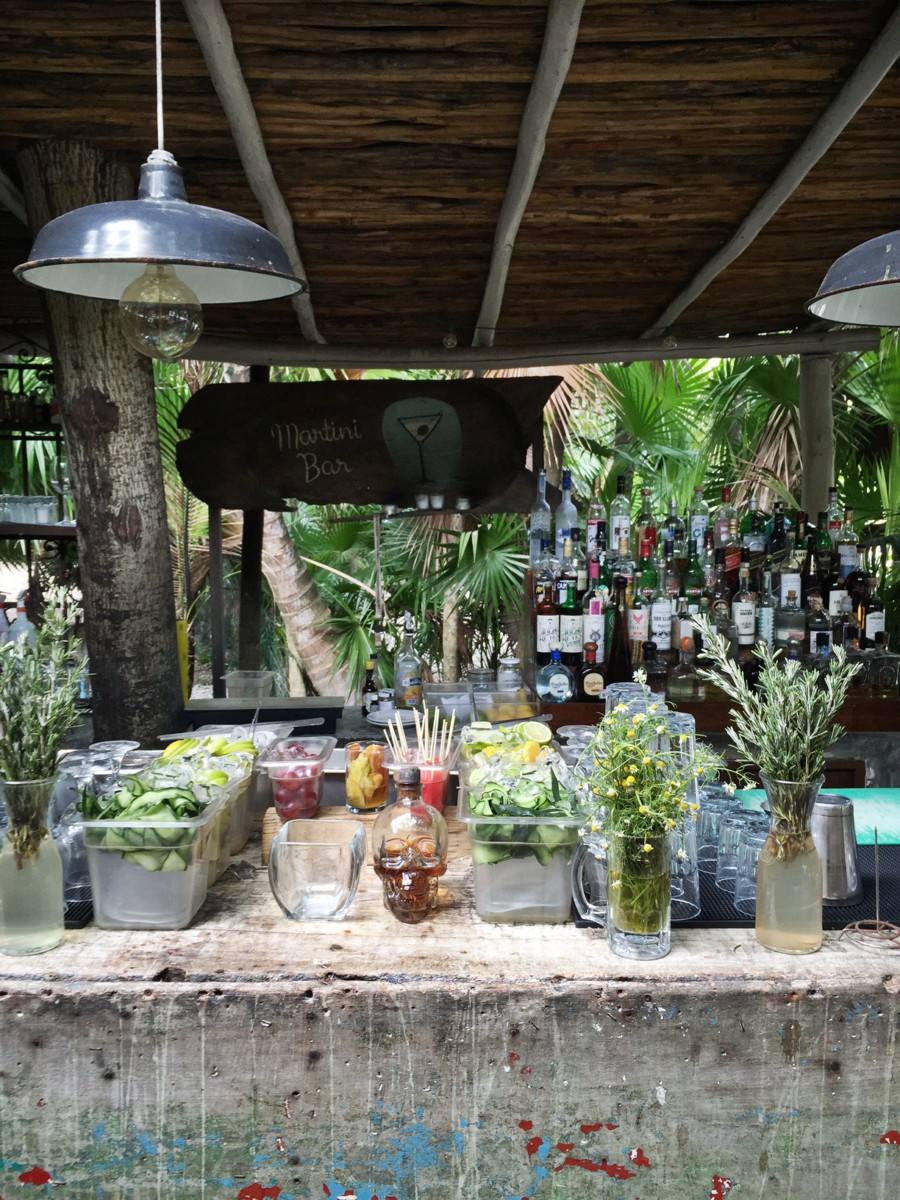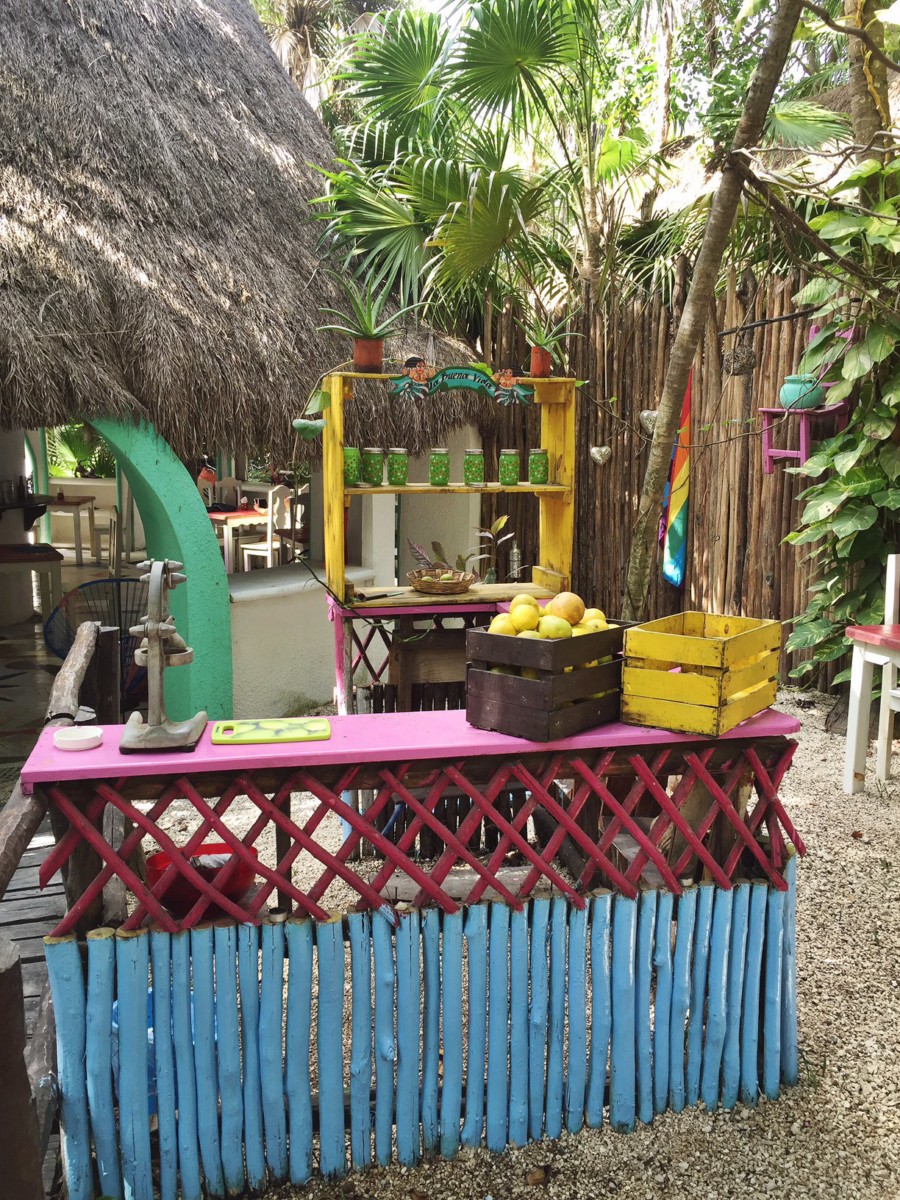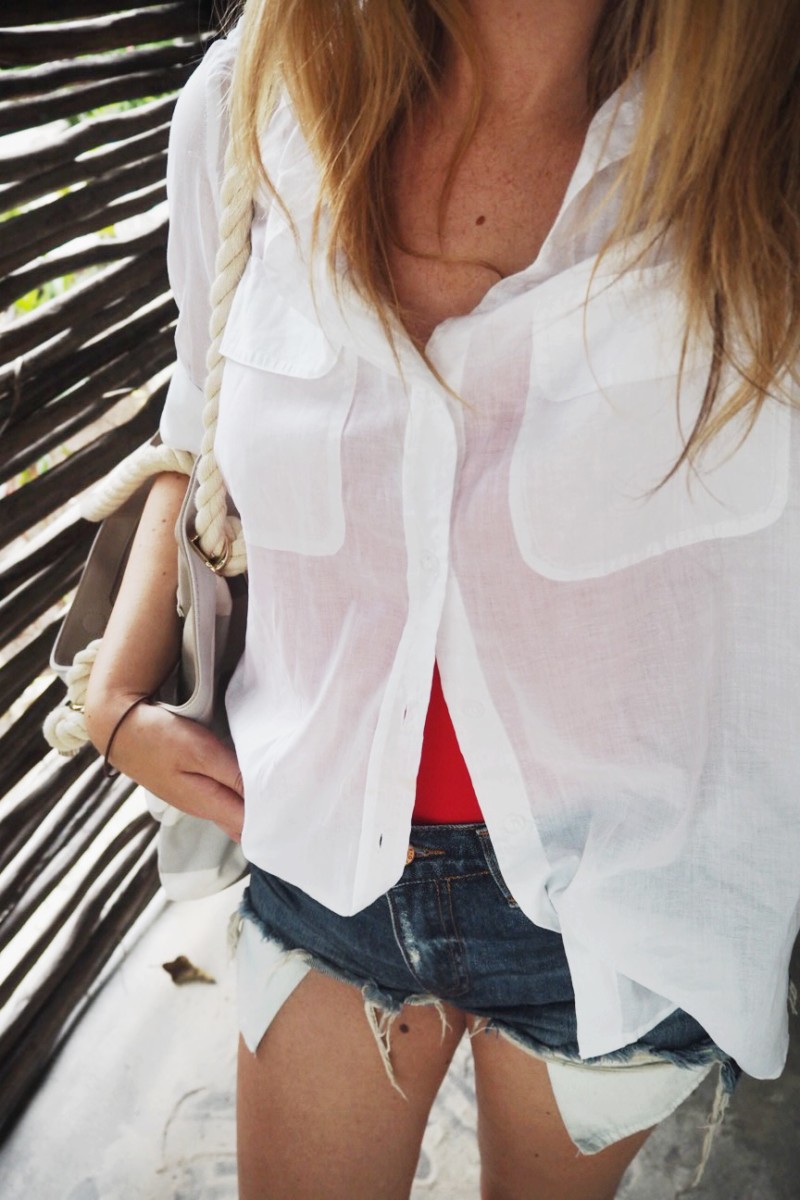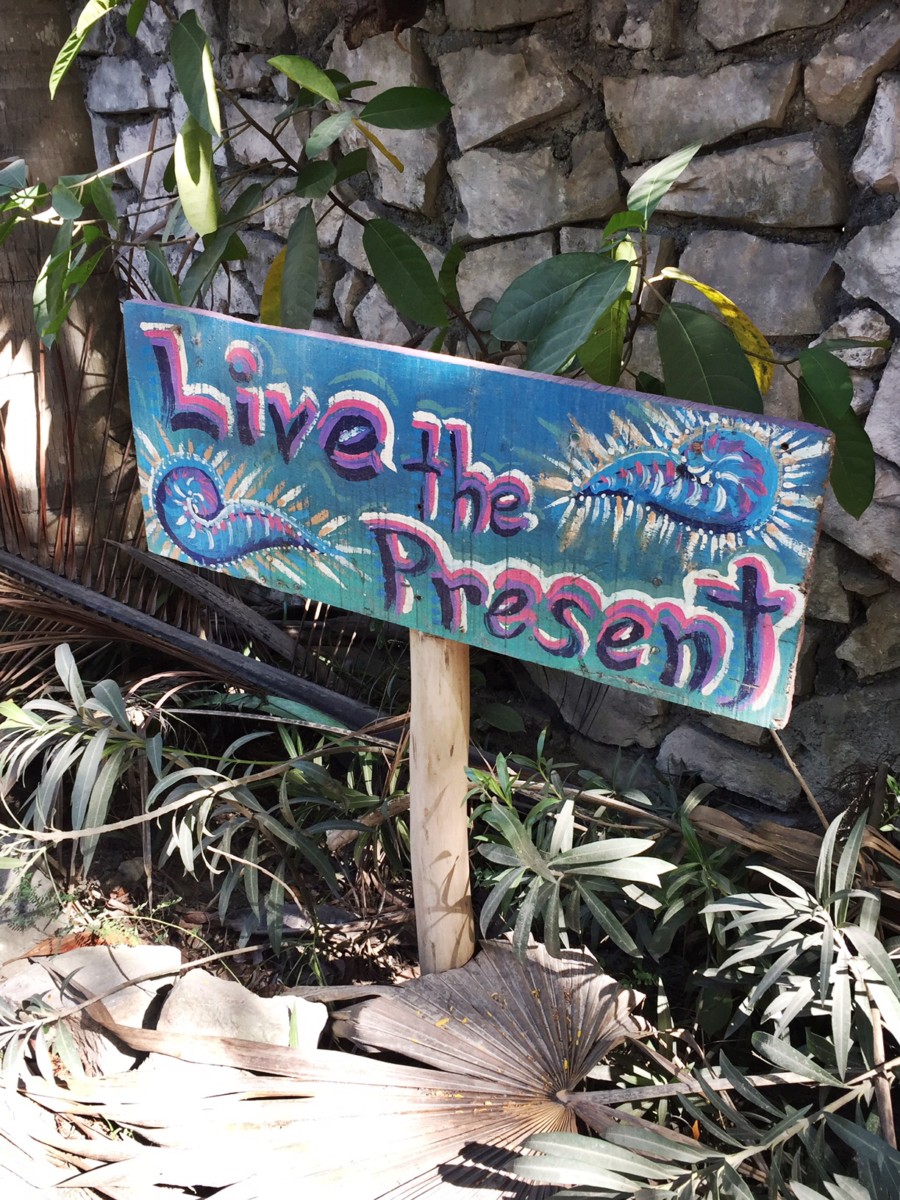 There's a great variety of food and drink options on offer from secret jungle garden hideaways, ice cream stops where your fresh sorbet will be served out of the front of an old truck and you can sit on a chair made of tyres to eat it, steak restaurants with your meat cooked in front of you over a flaming grill, martini bars with foosball tables,  jungle bars complete with disco balls high in the trees and vegan cafes serving the most delicious acai bowls I've ever tasted…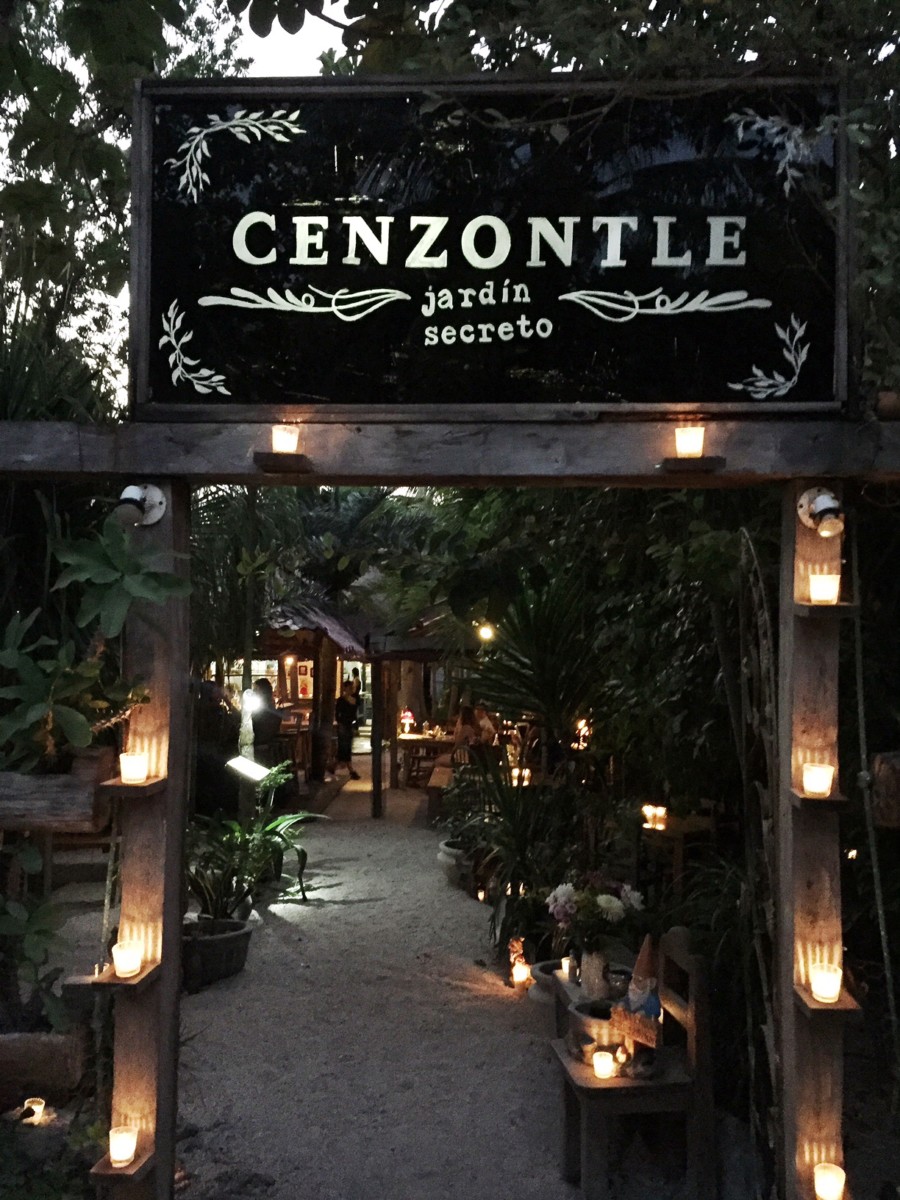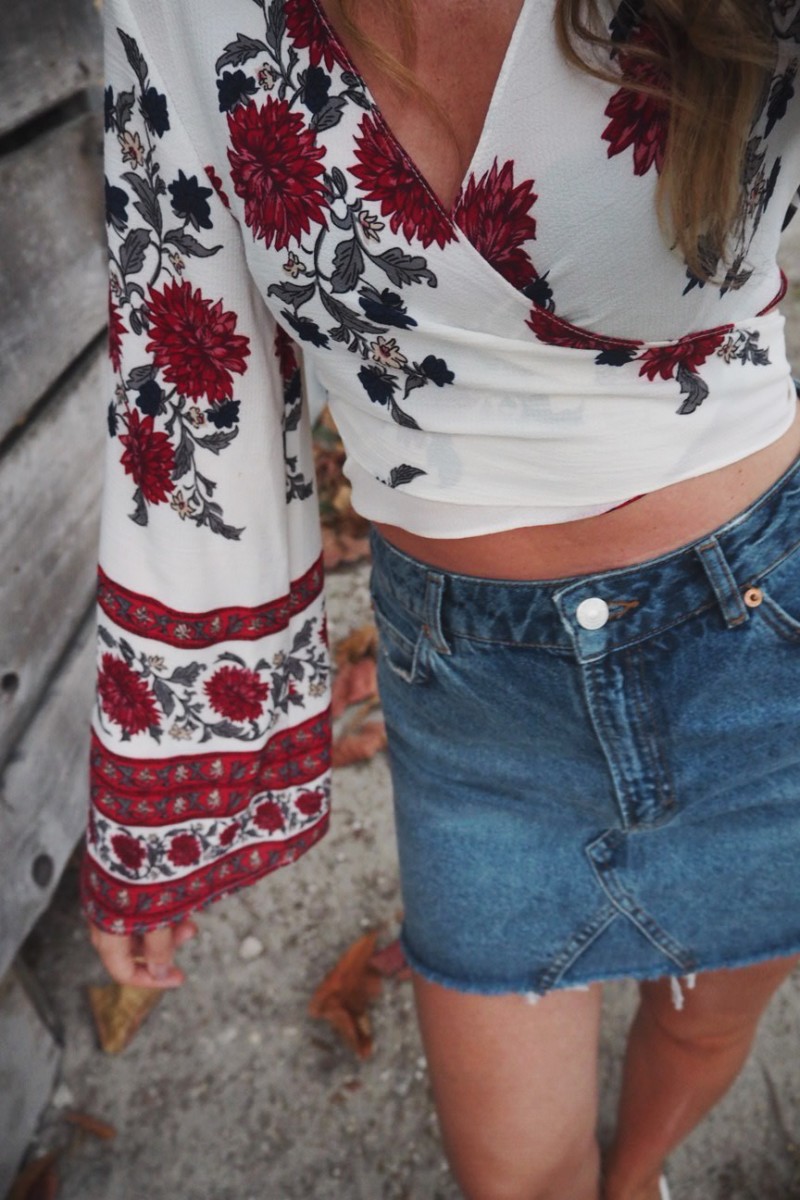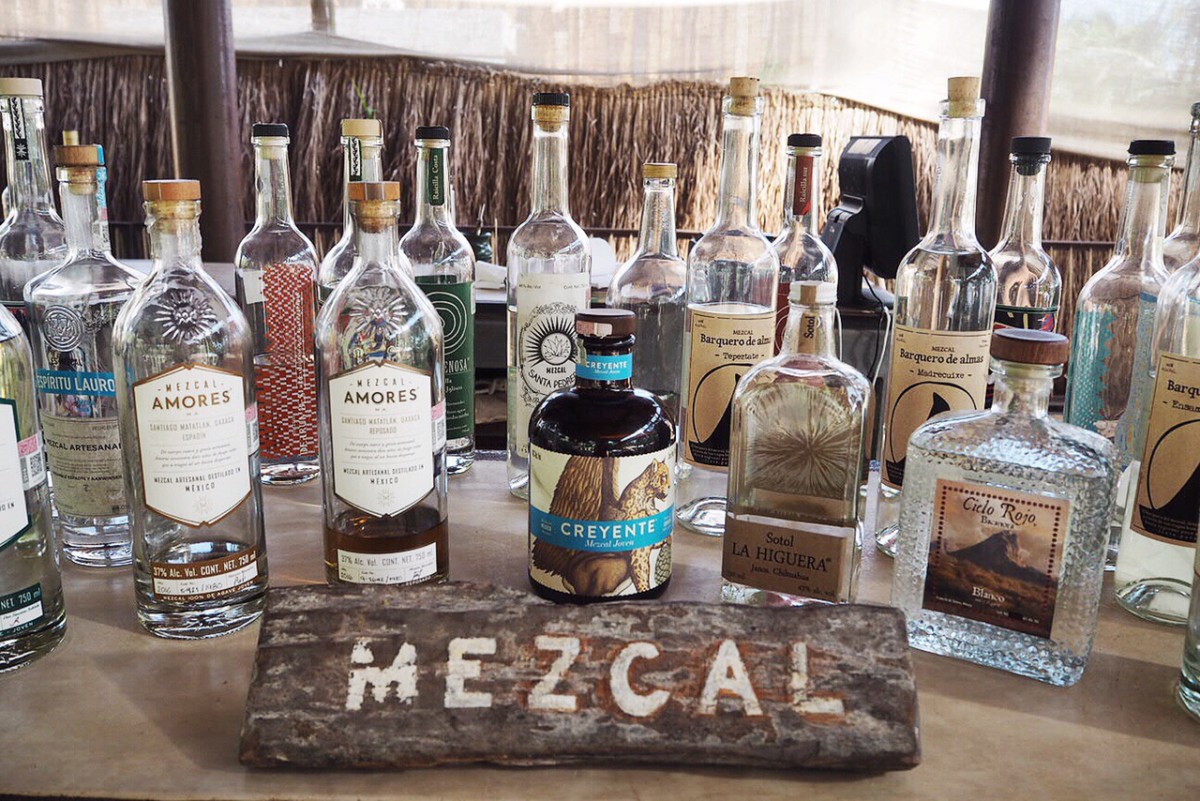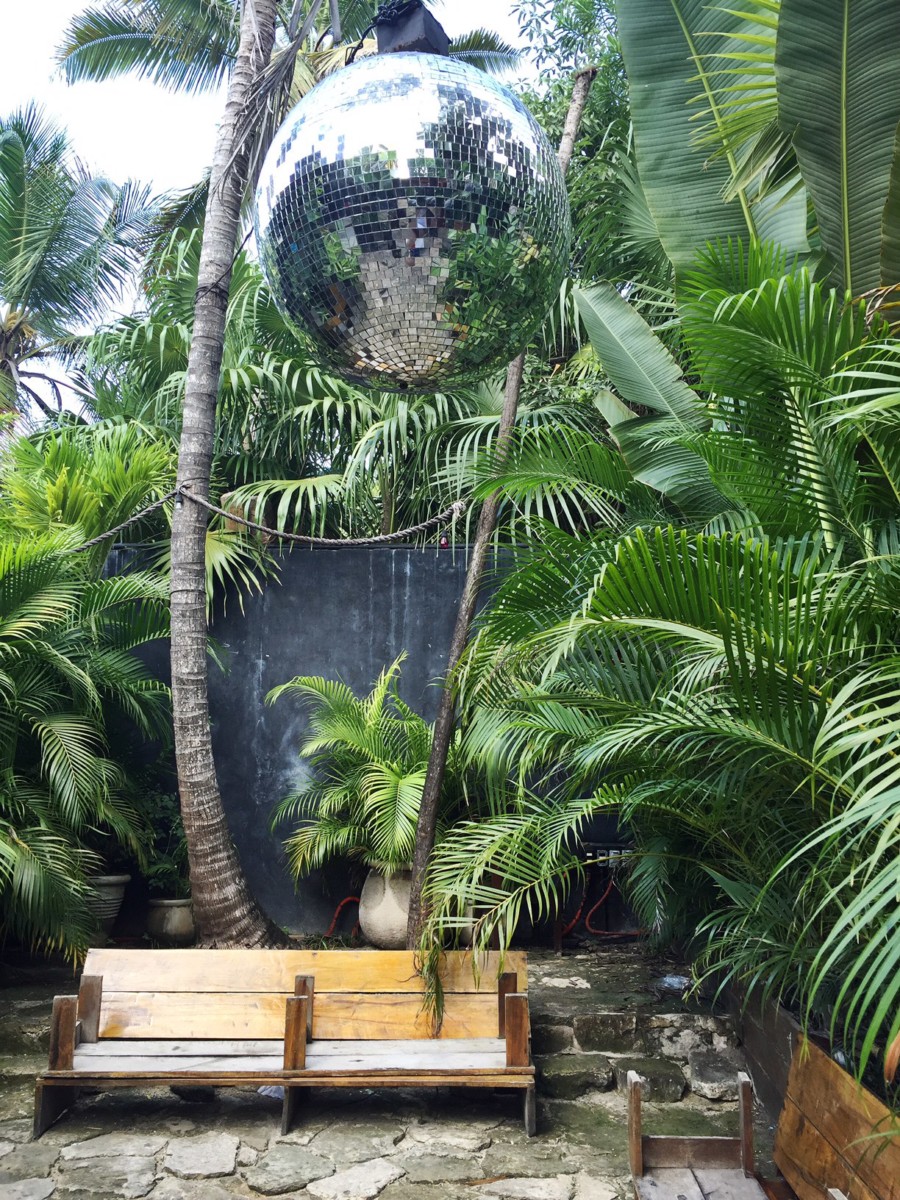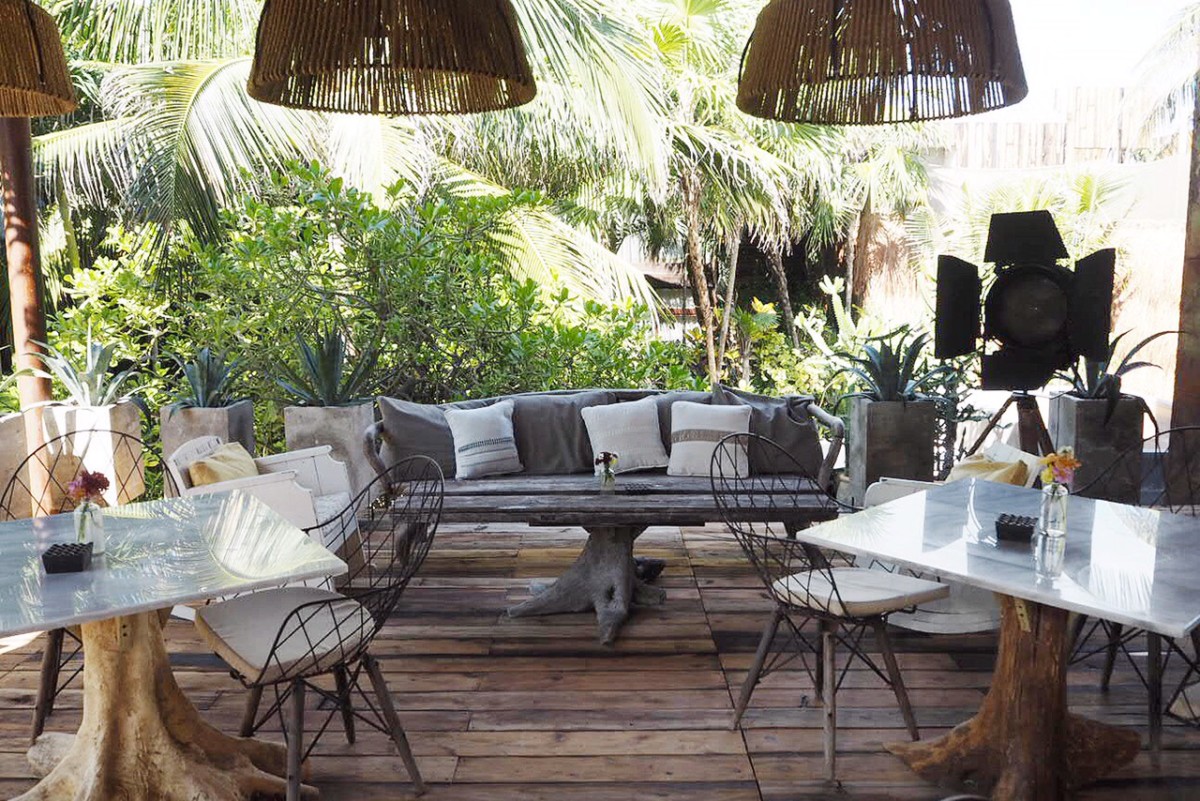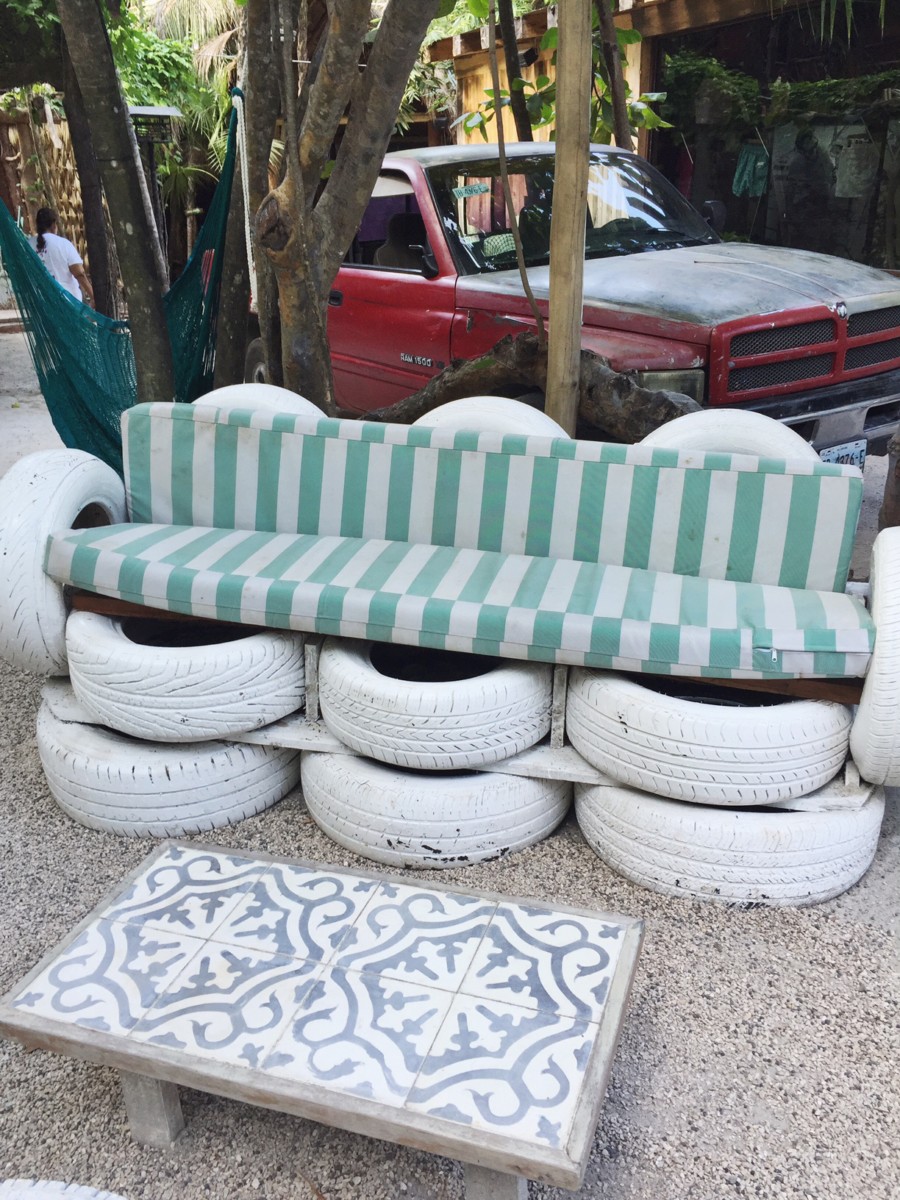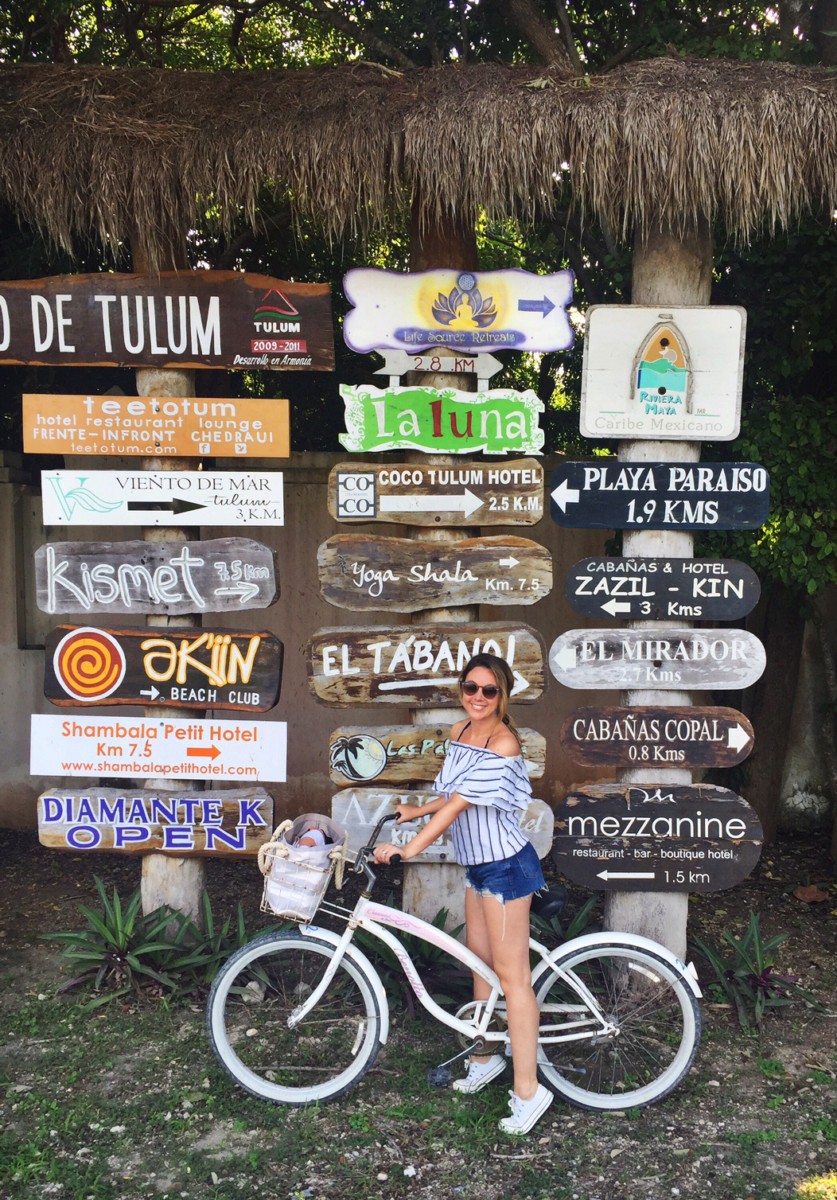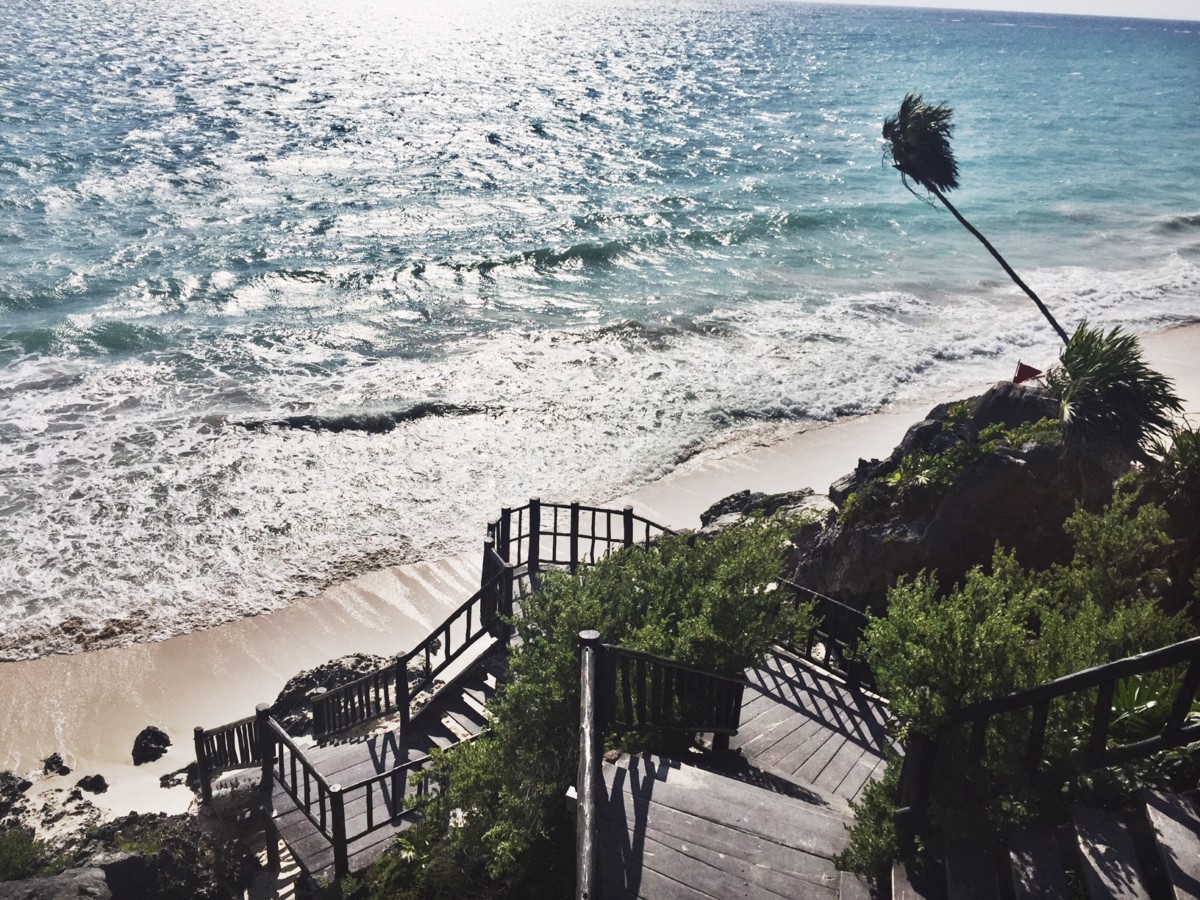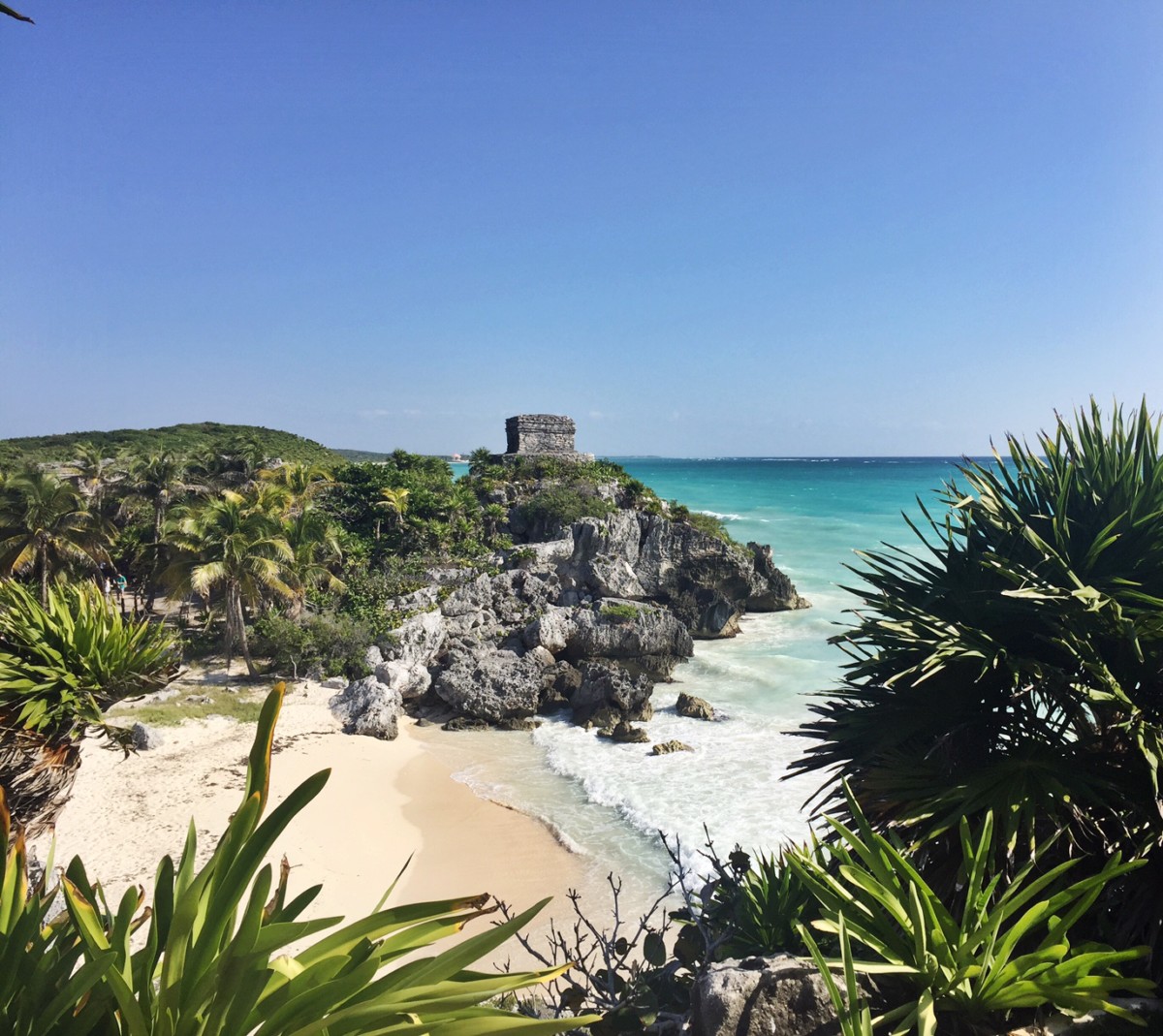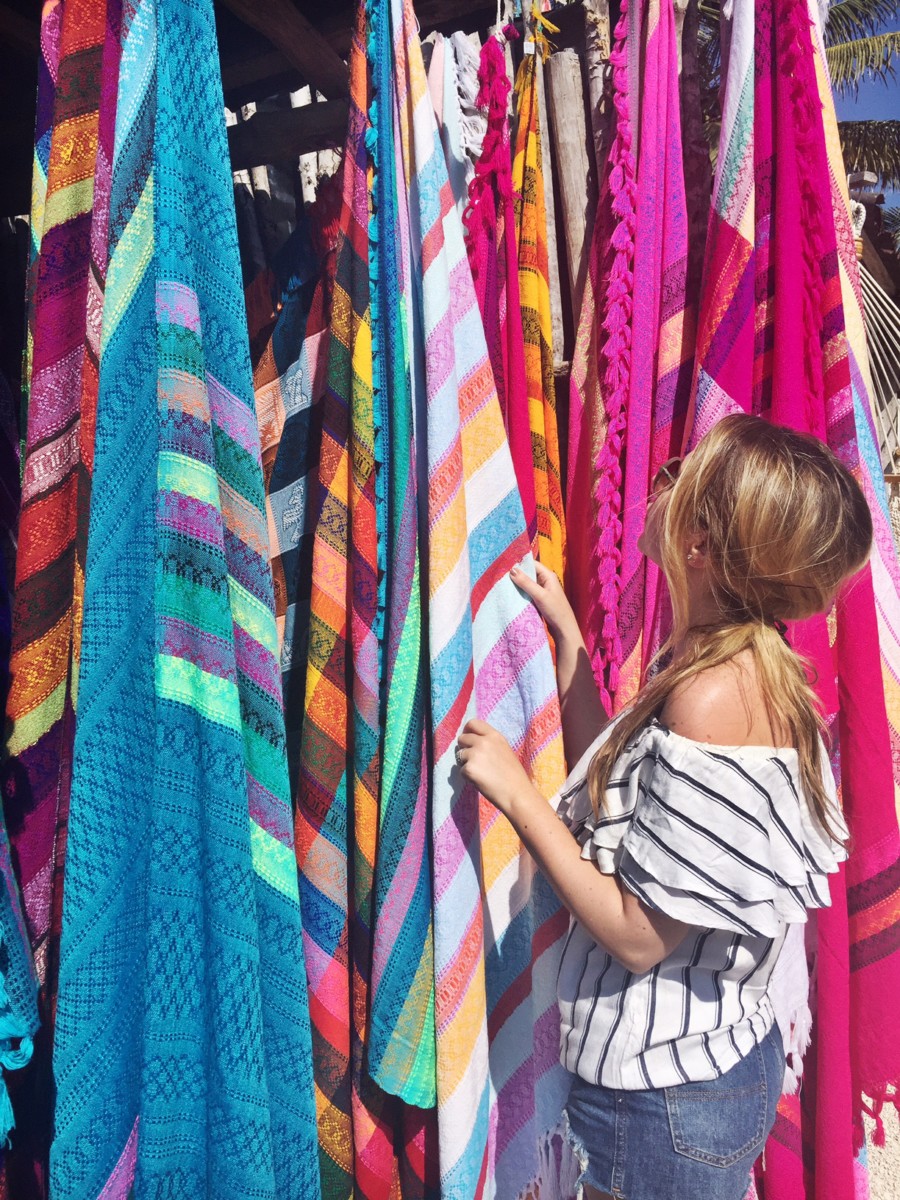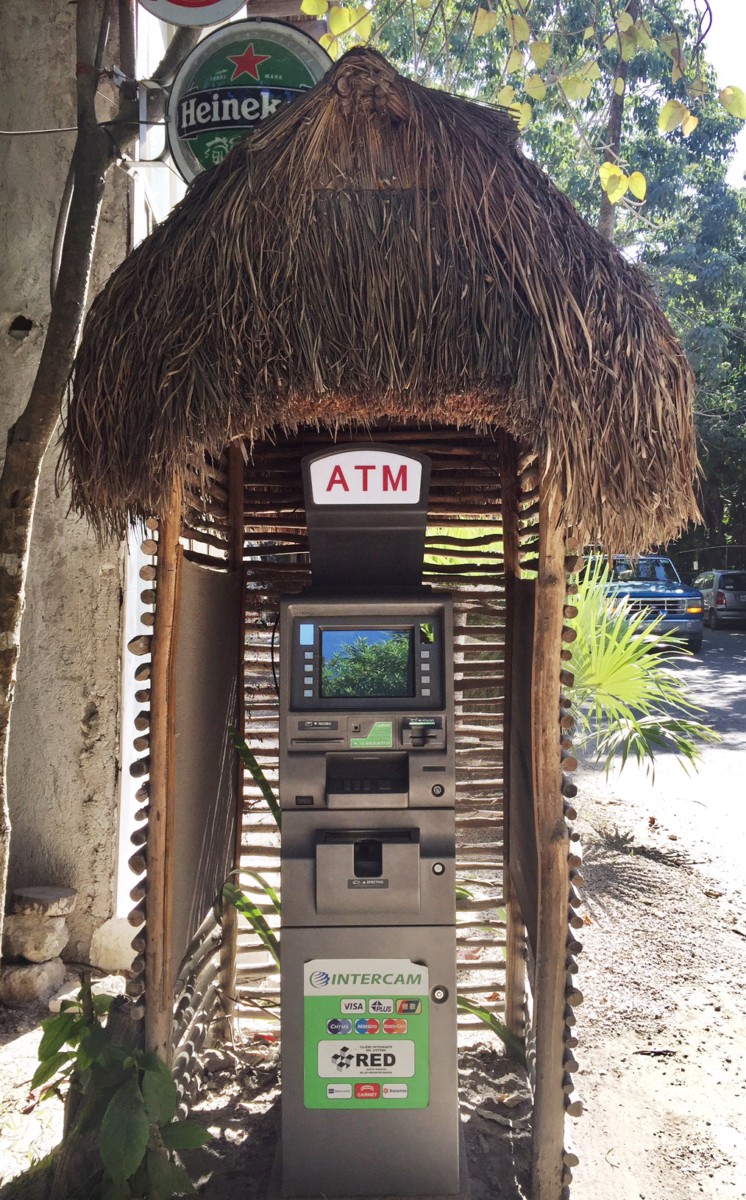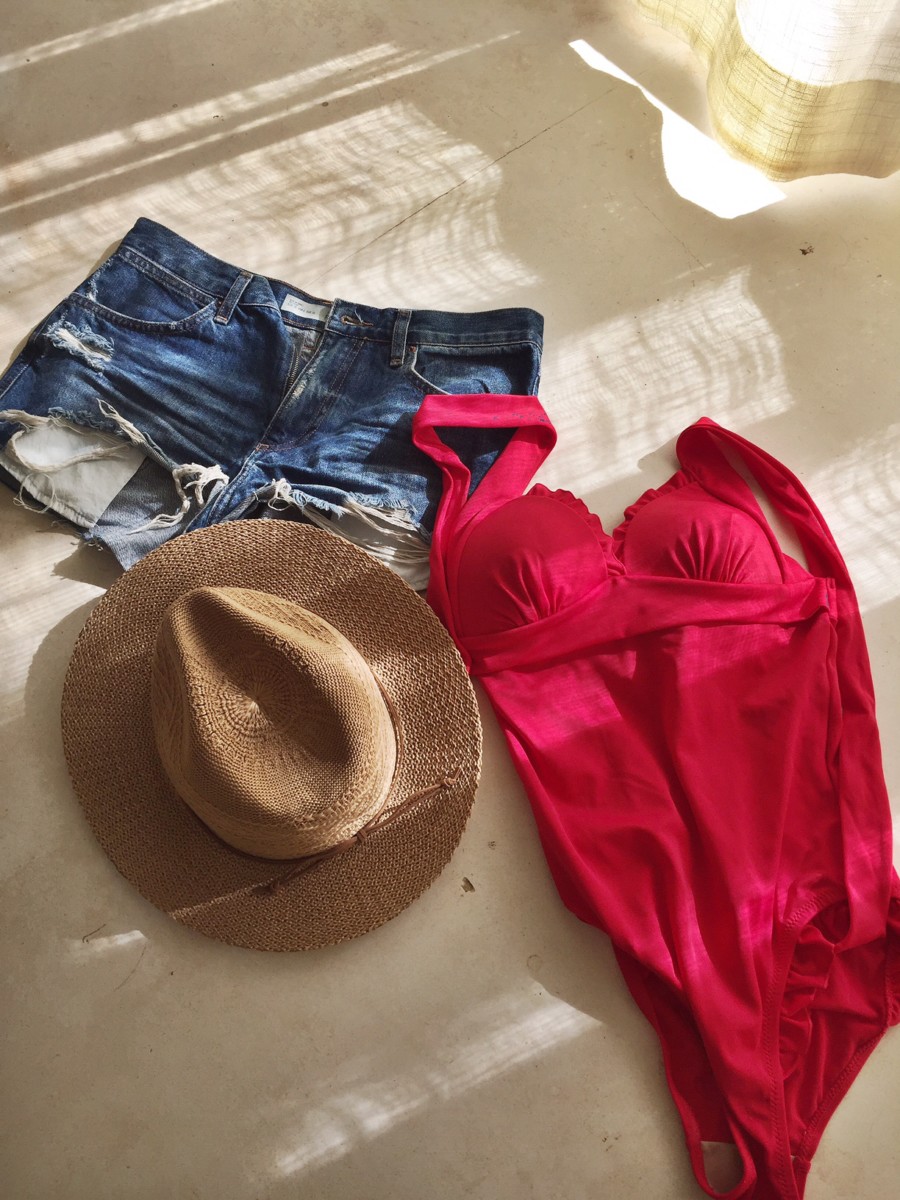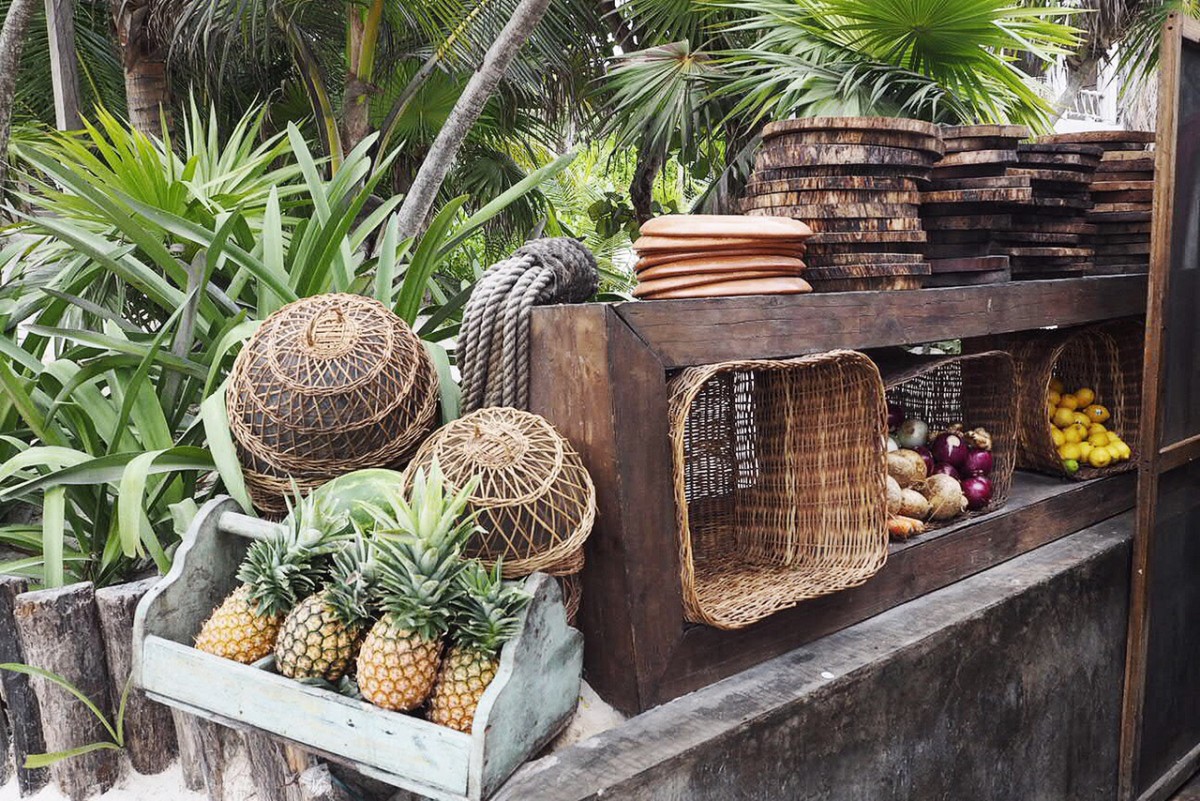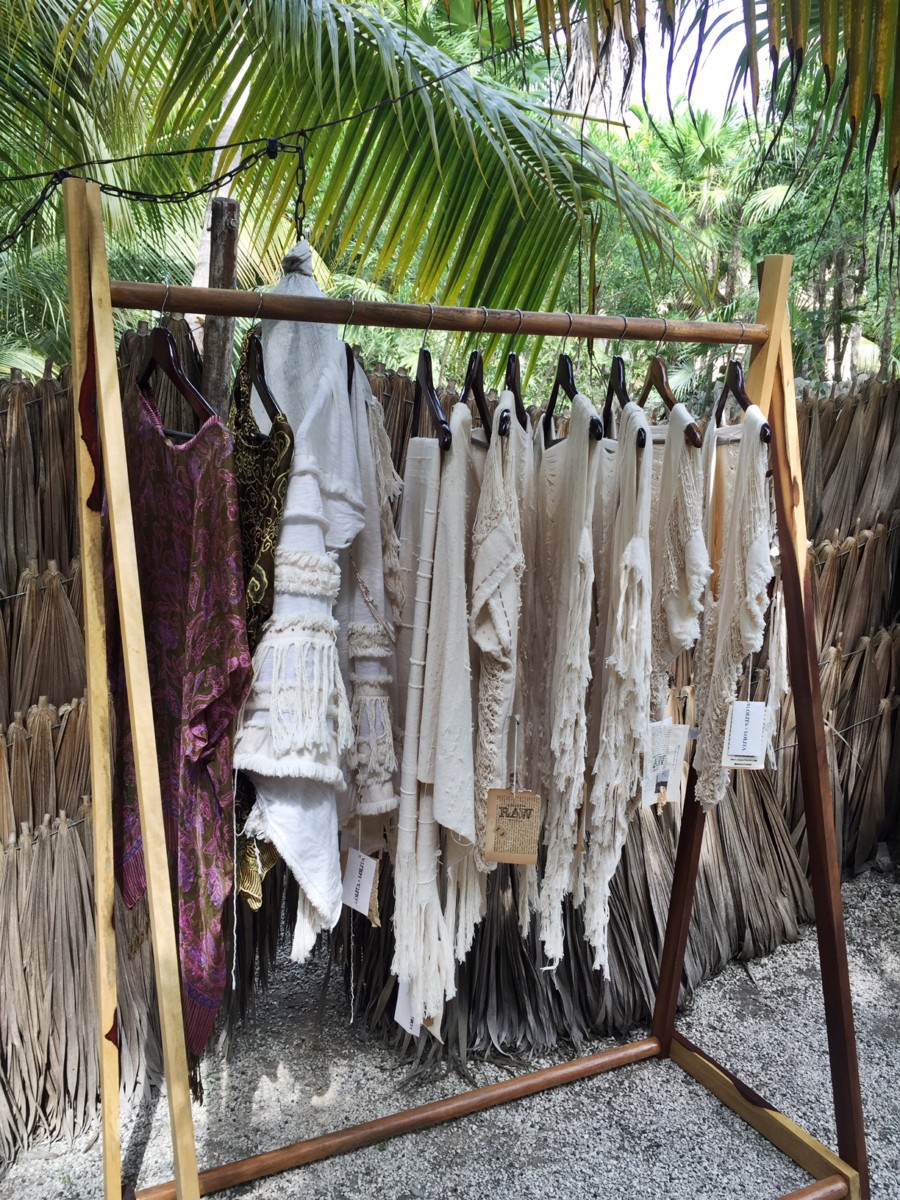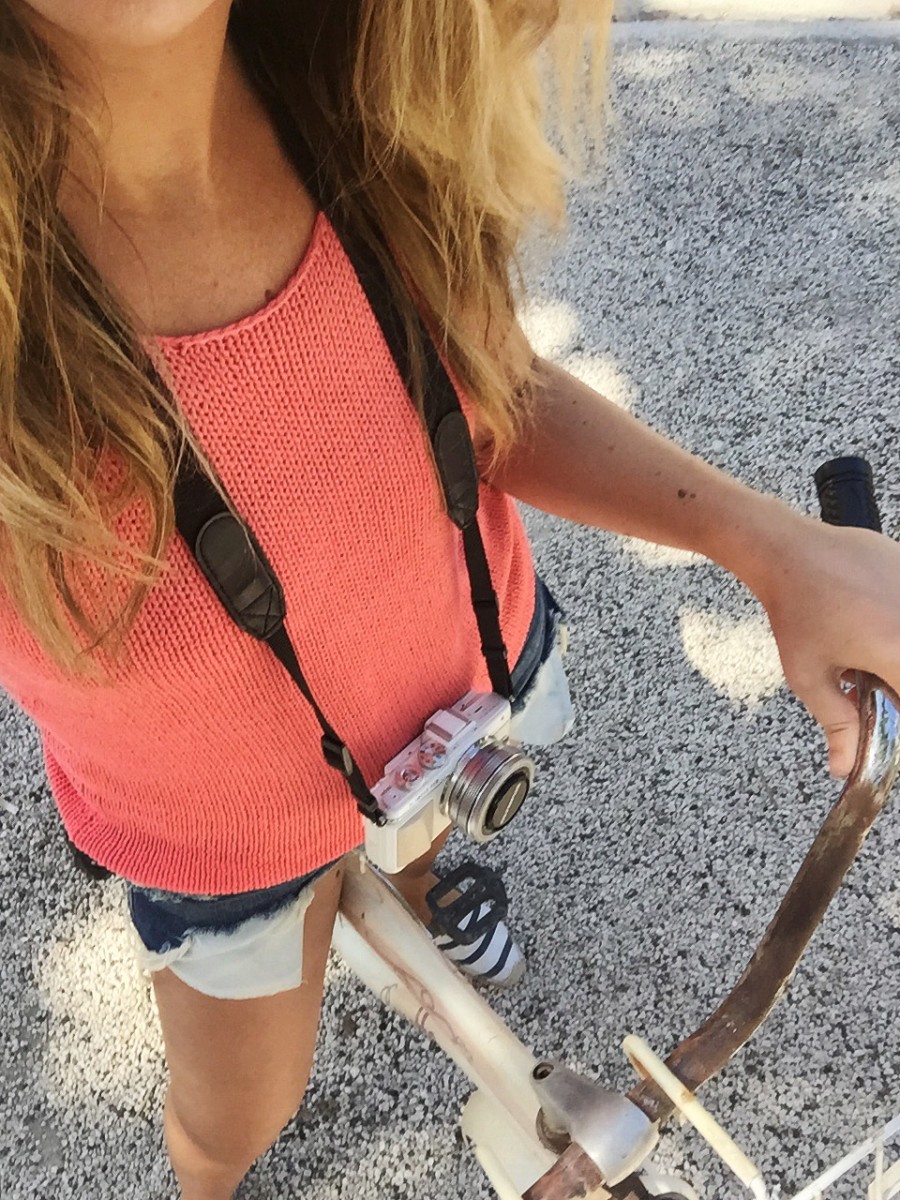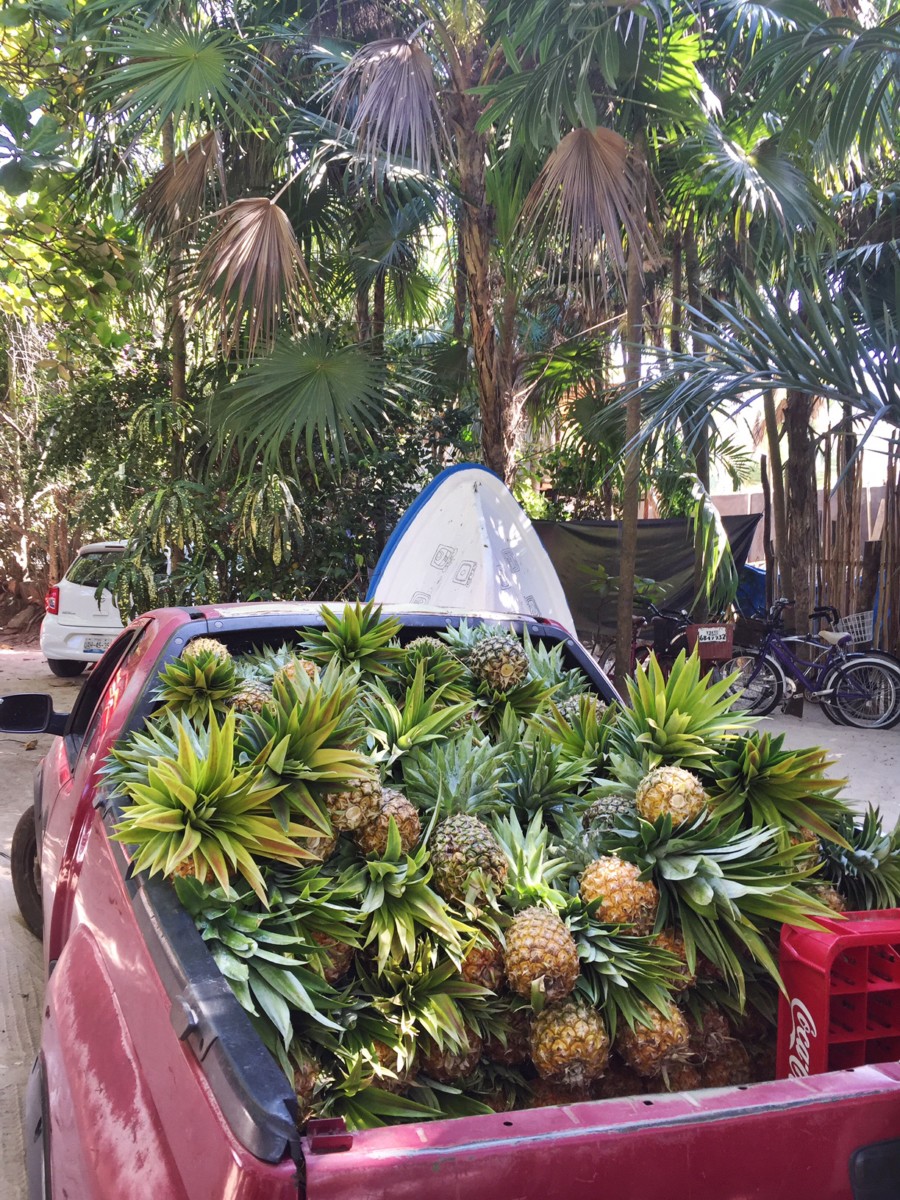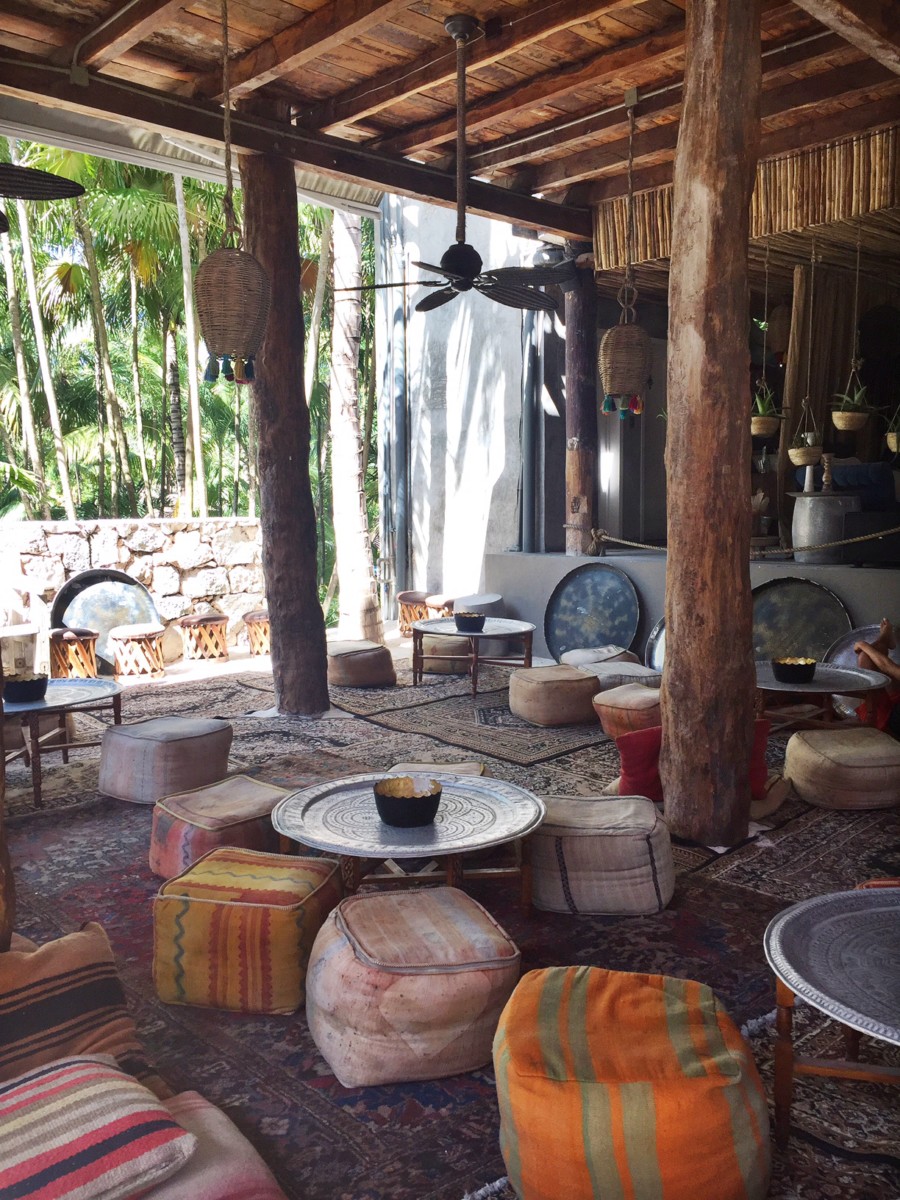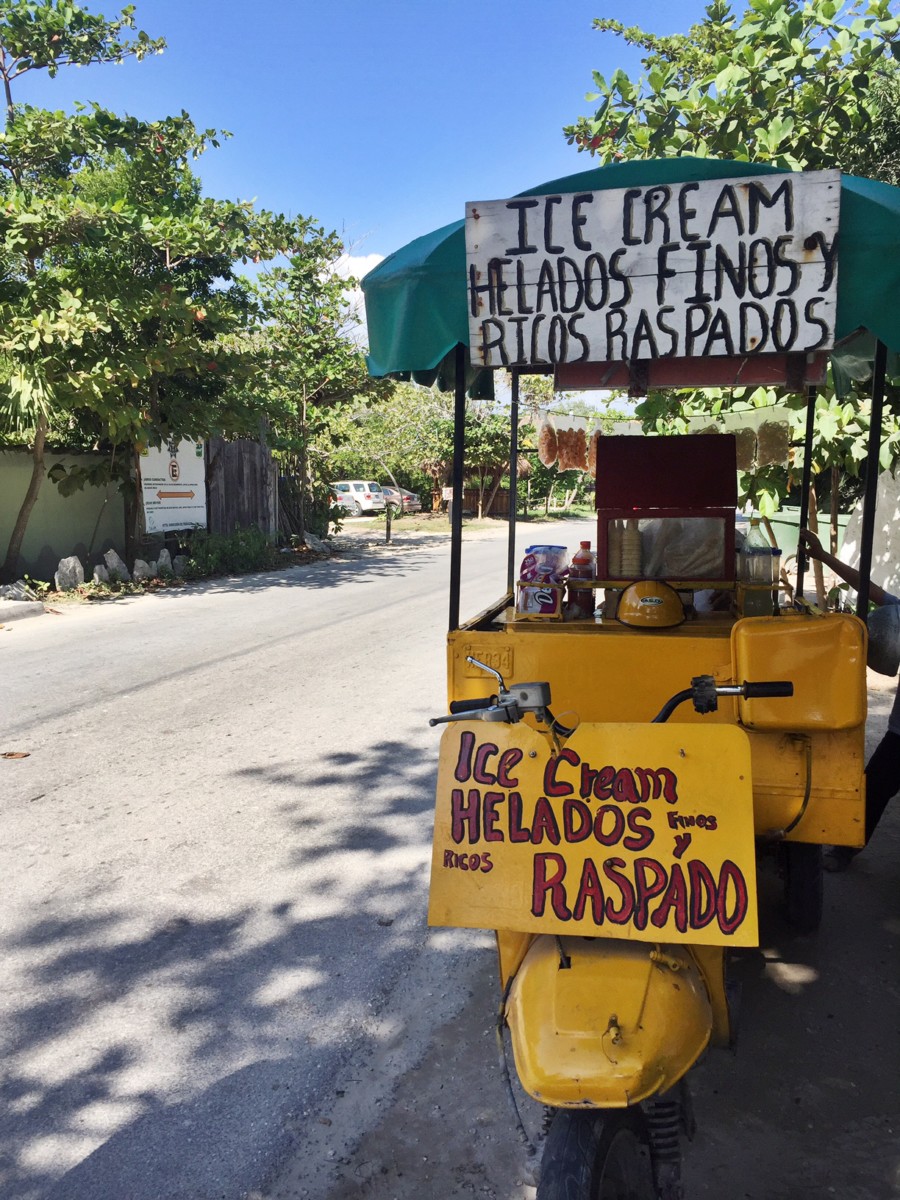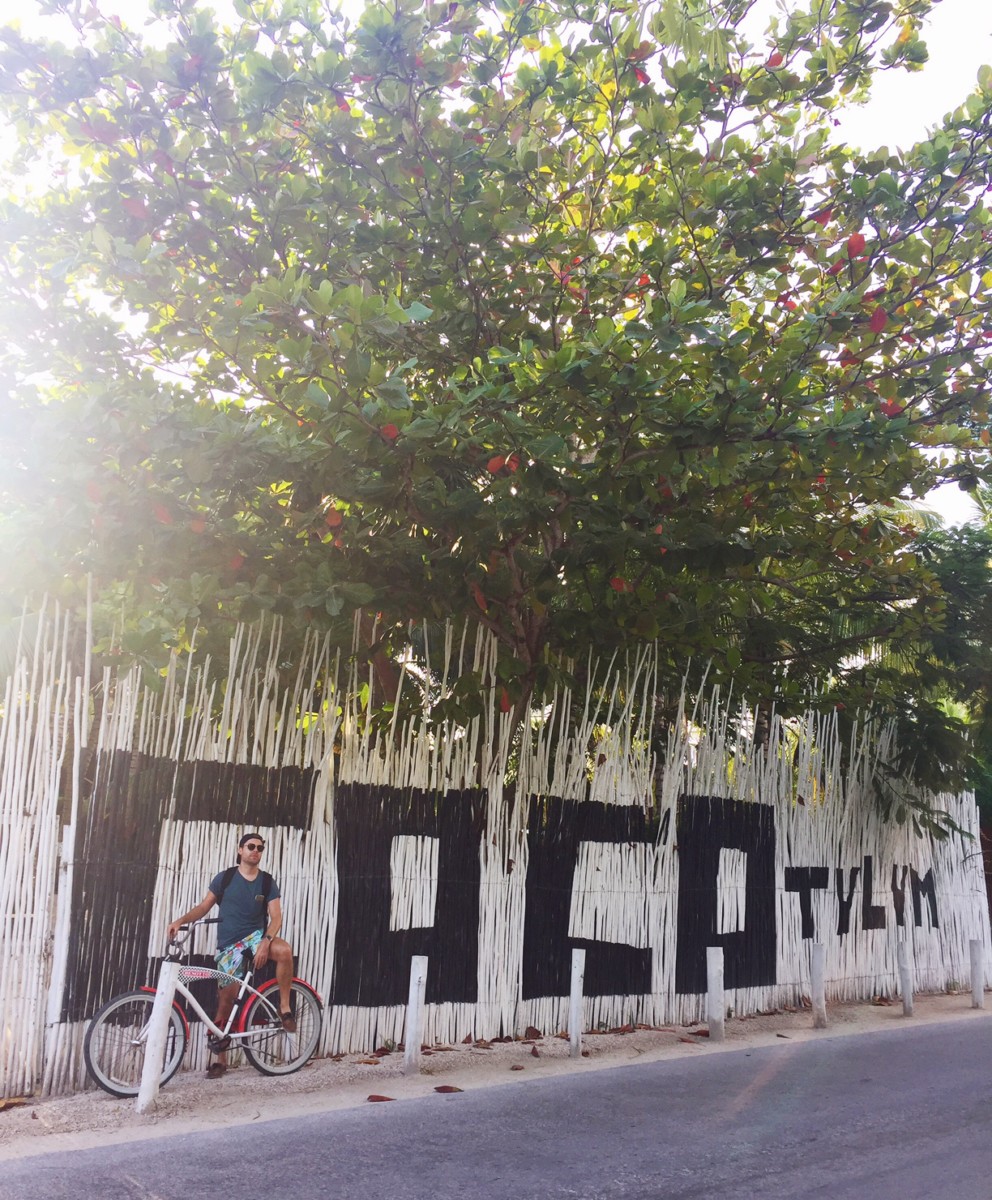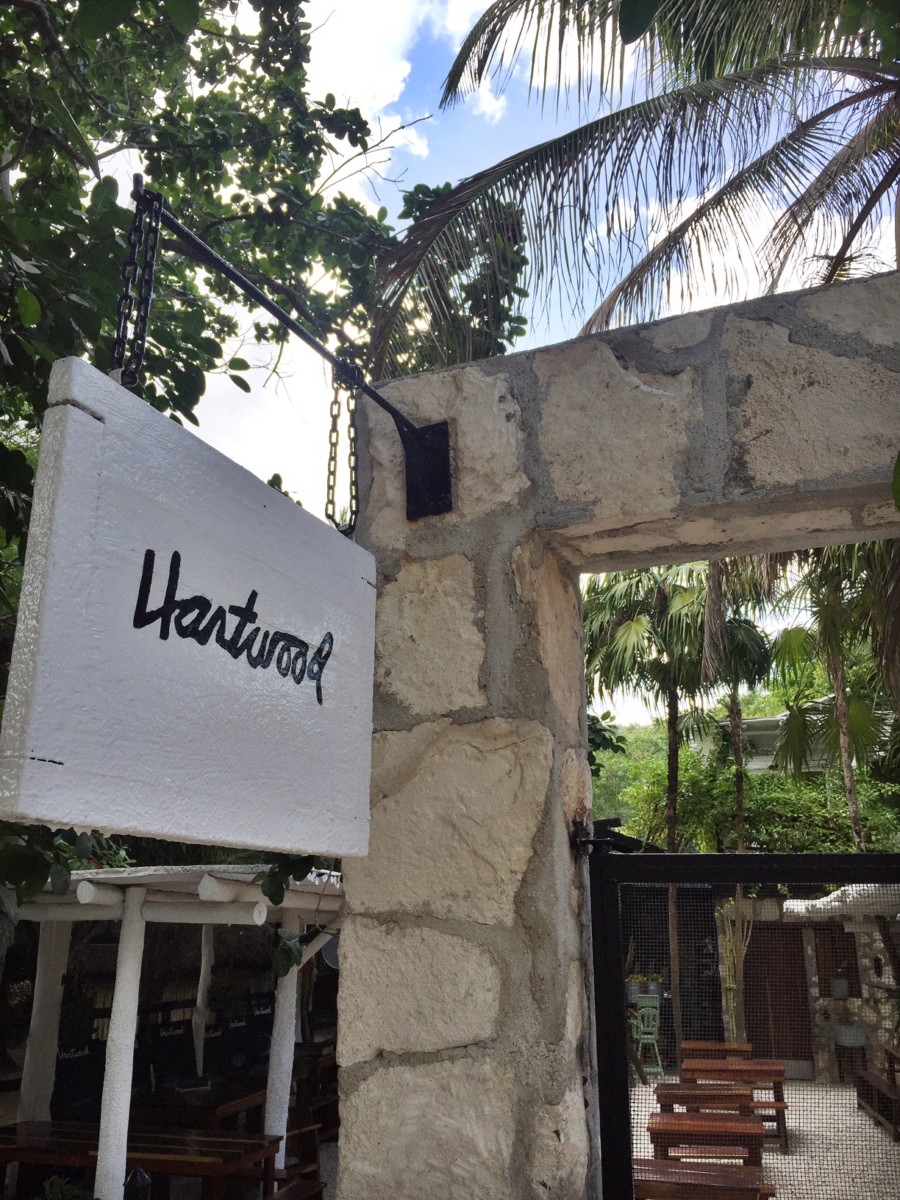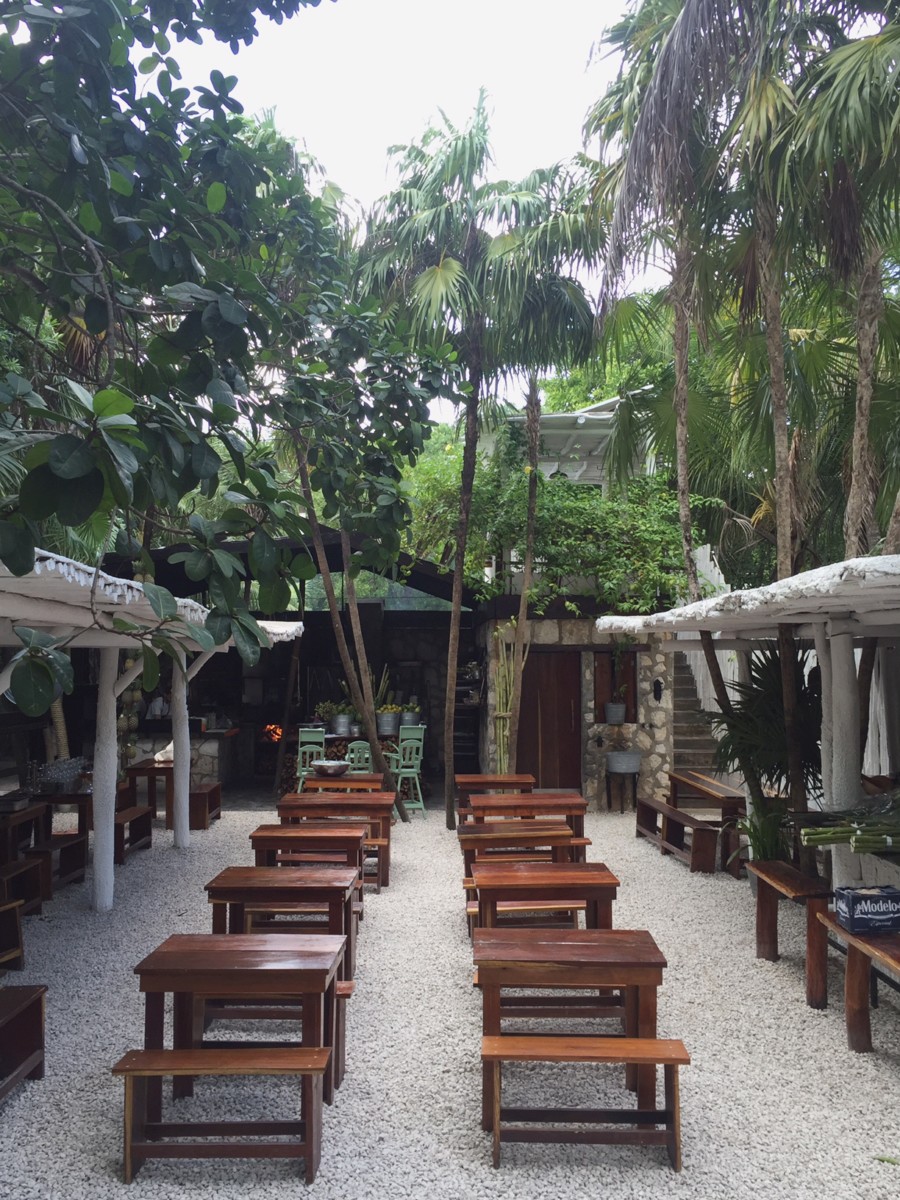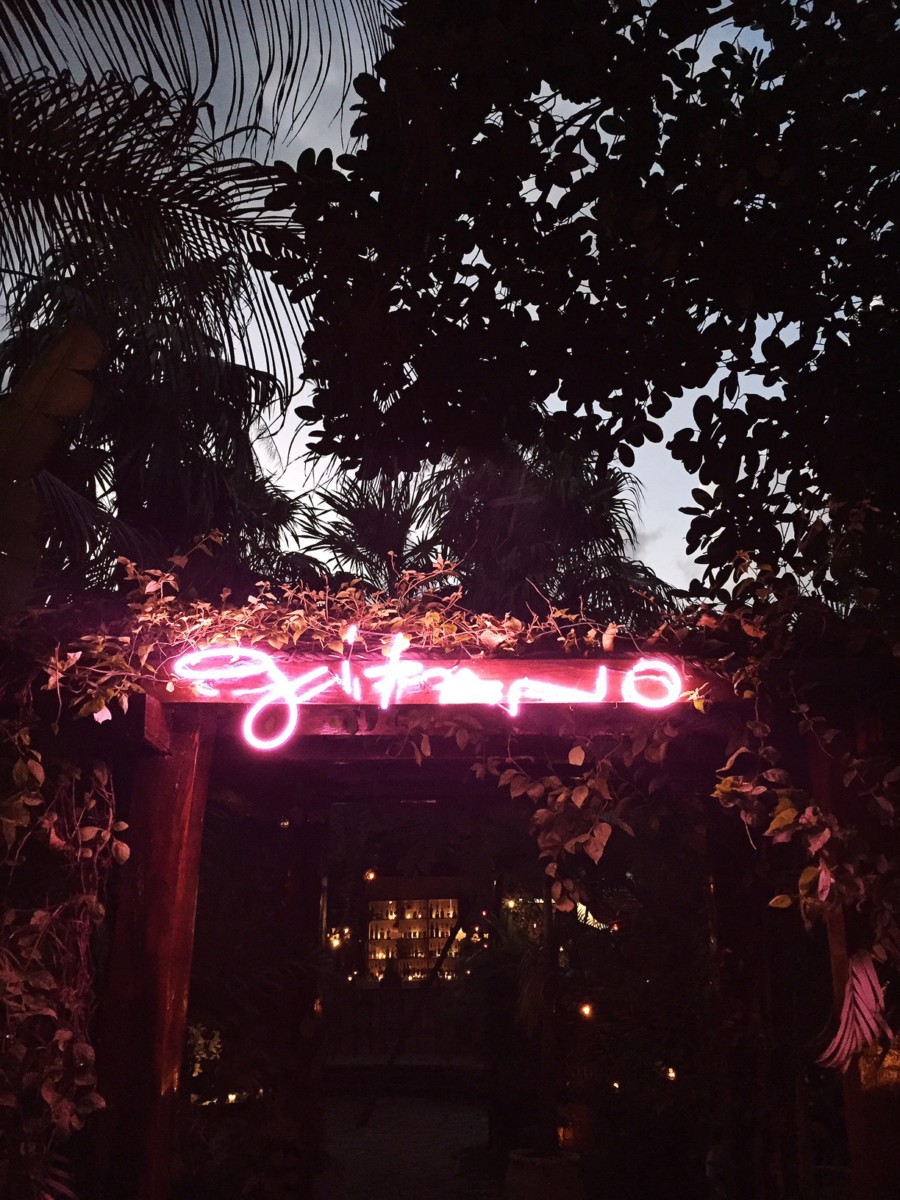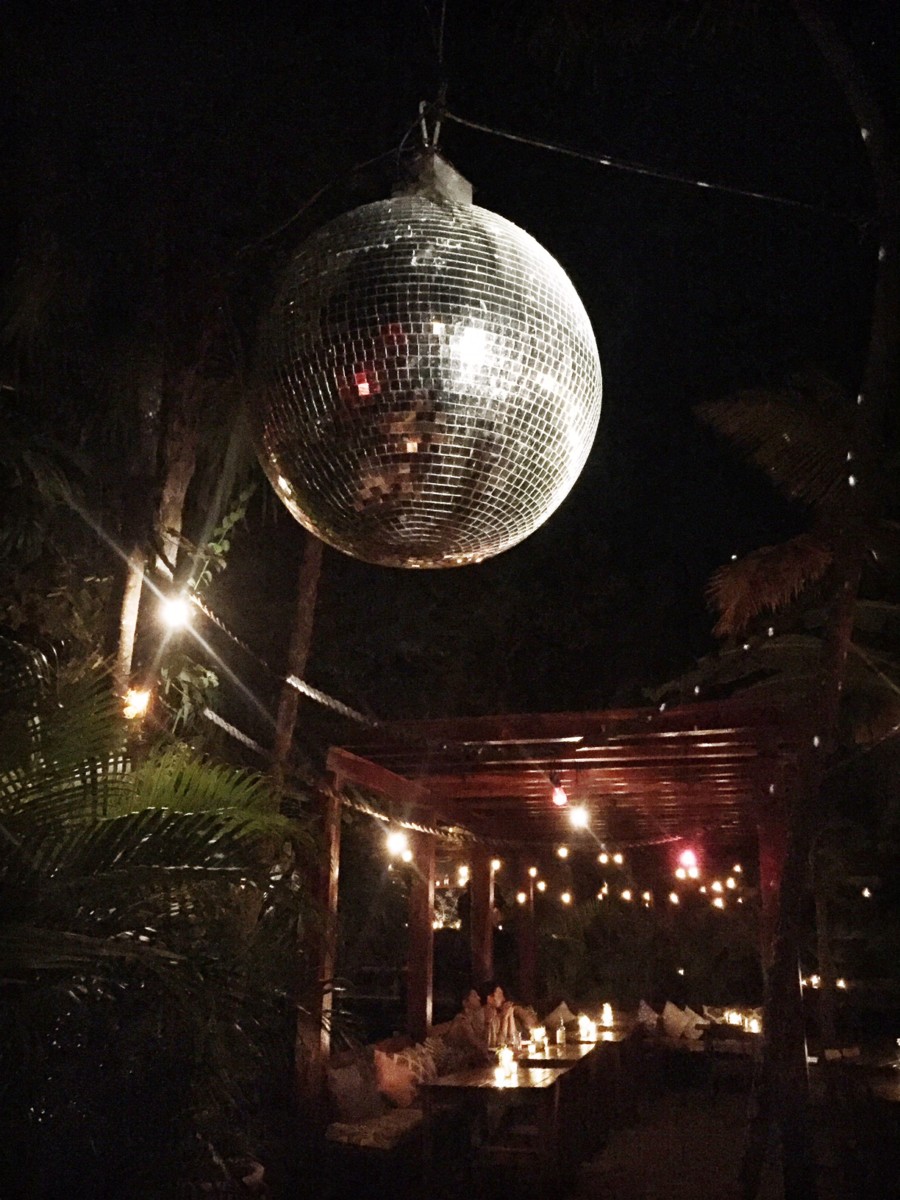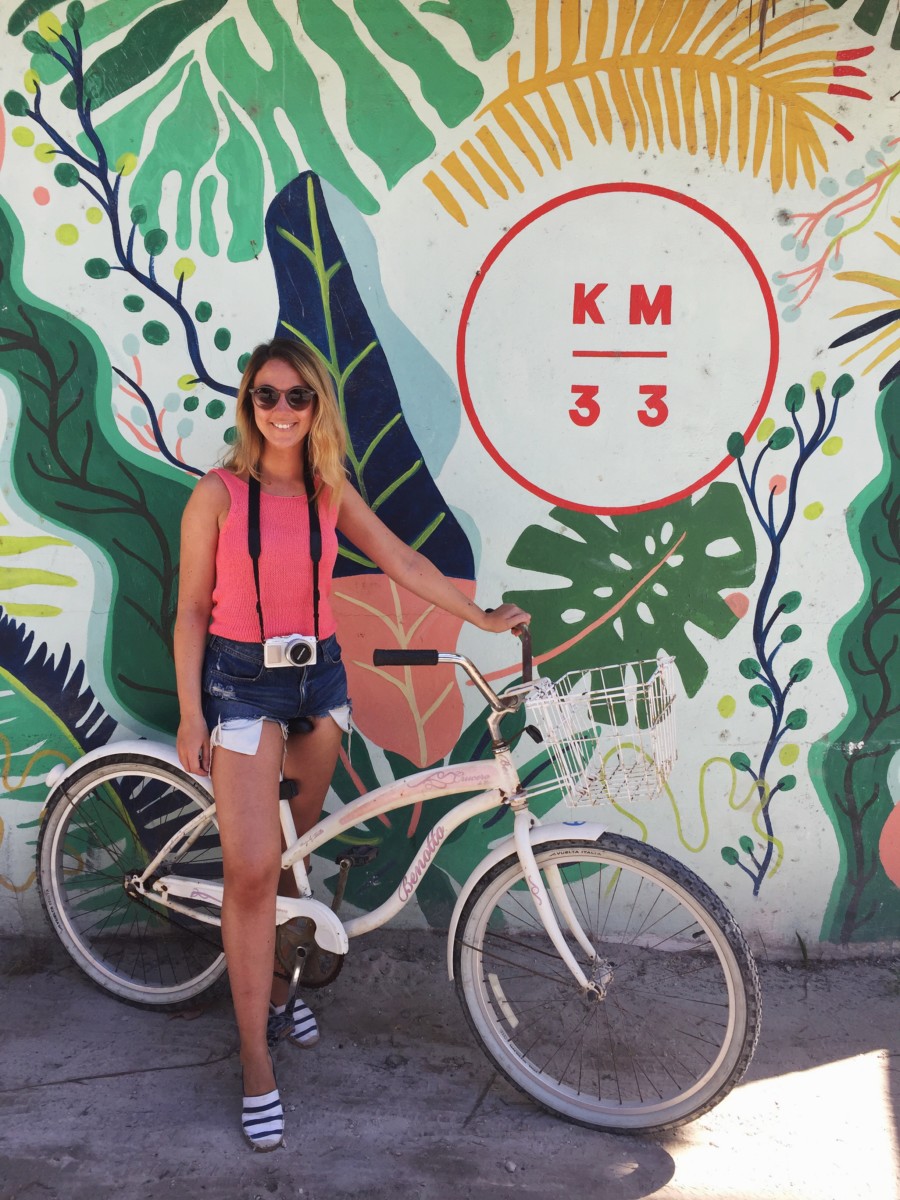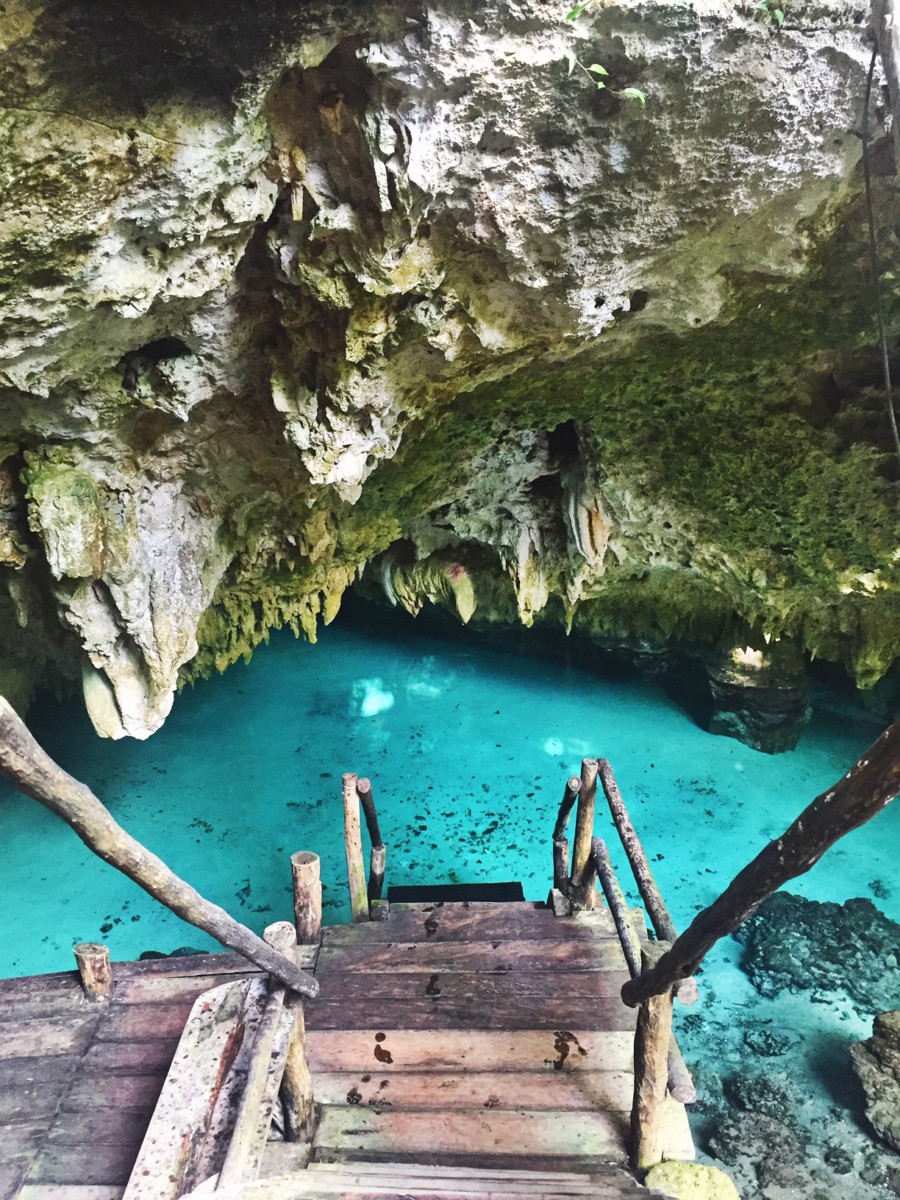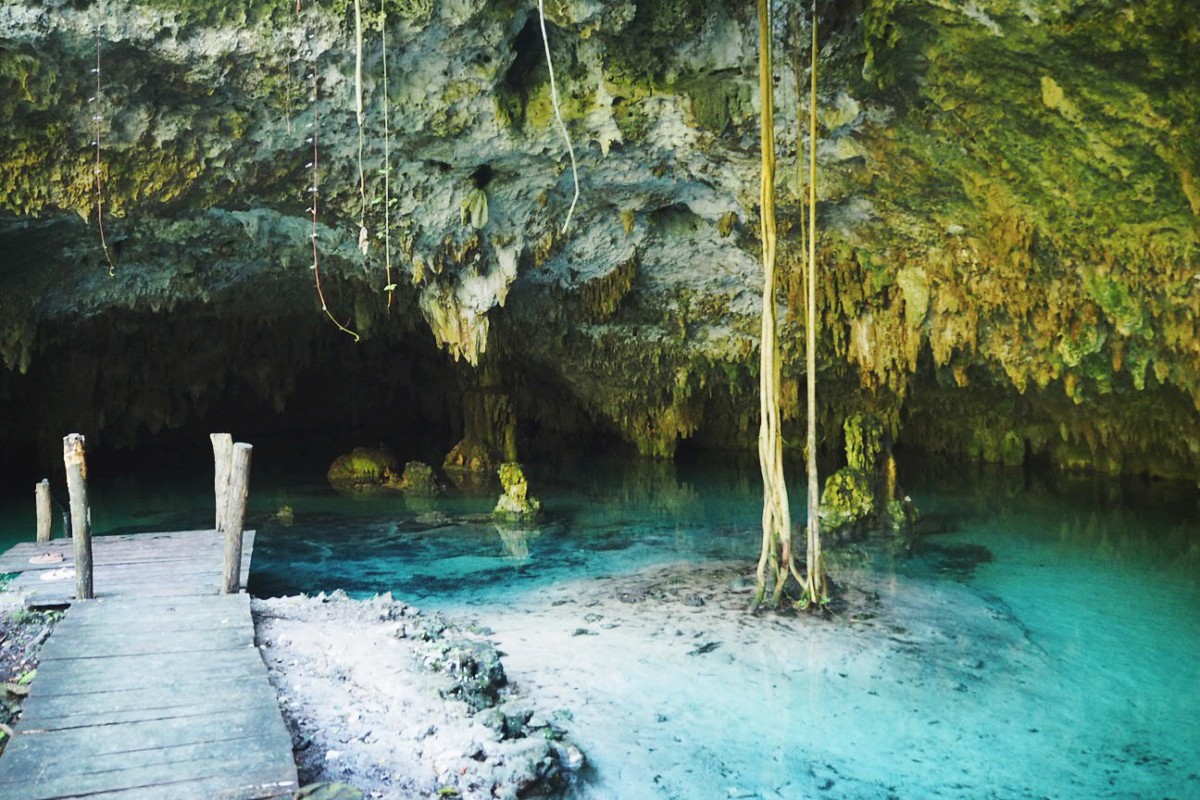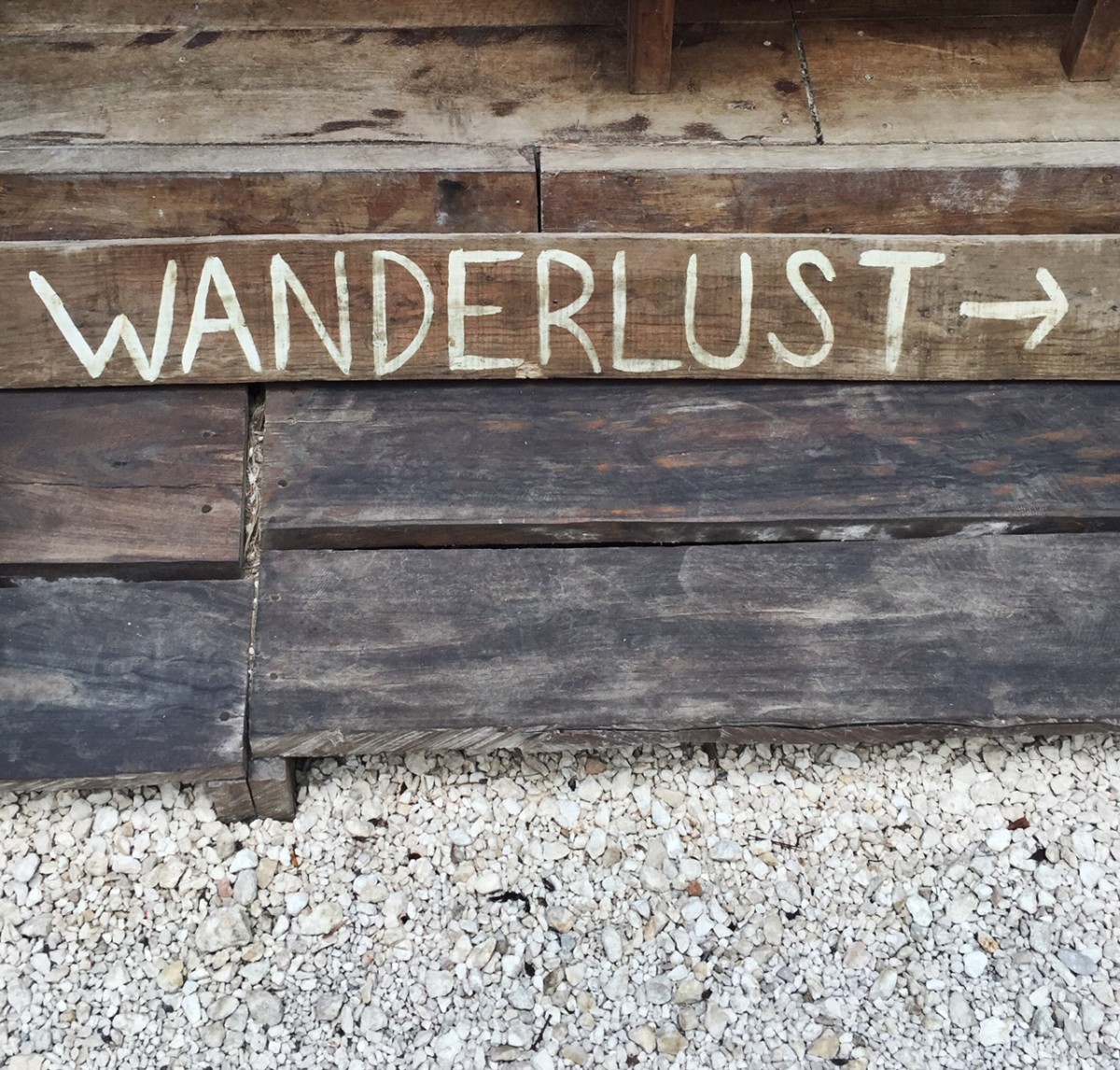 WHERE TO EAT AND DRINK (JUNGLE SIDE)
Gitano – officially my new favourite bar in the world. Stop by just for drinks or book in for dinner in complete candlelight. Try the Jungle Fever cocktail if you like your spice…!
Hartwood – this incredibly delicious and completely sustainable restaurant is the place to go in Tulum. Annoyingly the queue out the door shows that but the food IS worth the wait. Once you get a table (they change their reservation policy monthly at the moment so always research before you go) try the incredible lobster bisque followed by any of the fresh seafood dishes and you won't be disappointed.
Casa Banana – if you need a break from Mexican cuisine, head to this gorgeous Argentinian steak restaurant. Order a filet steak and wash down with a glass of their finest Malbec – so ideal.
Casa Jaguar – very cool, romantic bar and a great place to start and/or end your evening. Asian inspired menu and delicious experimental cocktails.
Cenzontle – lovely quirky shabby chic bar focusing on a menu of fresh Mexican local produce and seasonal favourites. Try the duck tacos.
Raw Love – start your day with a superfood smoothie or a nourishing acai bowl at this tiny little vegan shack.
WHAT TO DO
Visit the Tulum Ruins – make sure you go as early as possible if you don't like the busy crowds (I recommend getting there for around 9am) for a fascinating walk around this 13th Century walled Mayan archeological site.
Explore the many cenotes in the area and snorkel in these natural underwater caves. We visited the Sac Actun cenote and I'd really recommend it. Our hotel (The Beach, Tulum) sorted out a driver for us who takes you there and waits for you while your friendly guide takes you through this stunning underwater world. It's around 400 pesos but so worth it – many of the cenotes don't need a guide but this one does as it's one of the largest ones. Not for the claustrophobic however!
Cycle along the road and stop off for some shopping – you can pick up an amazing hammock to take back with you or pick up some fresh avocado oil at Lolita Lolita. Don't miss the gorgeous kaftans and locally made dreamcatchers at Bendito (near Hotel Zebra).
Enjoy a traditional Mayan Clay Spa treatment for a truly unique healing therapy.
GENERAL TIPS 
Make sure you have cash! Most of the places on the stretch of road only except Pesos or Dollars so grab some cash from one of the ATMs (that have been given a bit of a cute jungle makeover).
Bring a torch – there are no streetlights on the road and it can be pretty sketchy walking along in the dark. Although I must say it feels incredibly safe in the area too.
Taxis are your friend – they are SO cheap and go up and down the road all night if you don't fancy the walk by torchlight.
Wear mozzie spray – we were actually pleasantly surprised  by the lack of bites but pack it and wear it just incase.
More highlights from Tulum's famous beach side later this week. Have you ever visited the area? Would love to hear from you too if so!
LMNH x