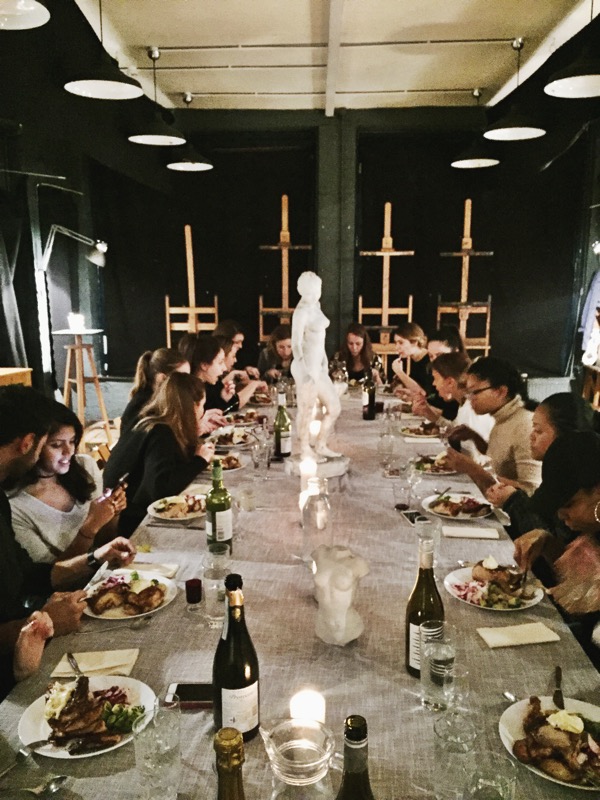 A few weeks ago my friend Natalie sent a message to the girls asking if we wanted to spend our Thursday night doing something a little different…so this was how we found ourselves one evening in early December taking part in a life drawing class, drinking wine, and following it with a delicious three course meal! Welcome to Supper In A Pear Tree.
Hosted in the incredibly atmospheric London Fine Art Studios in Battersea Business Centre in South London, we were all blown away with the evening. The mix of art and food made for the perfect combination and the setting of the supper club – part art studio / part warehouse dining room straight out of a Pinterest page – was wonderful.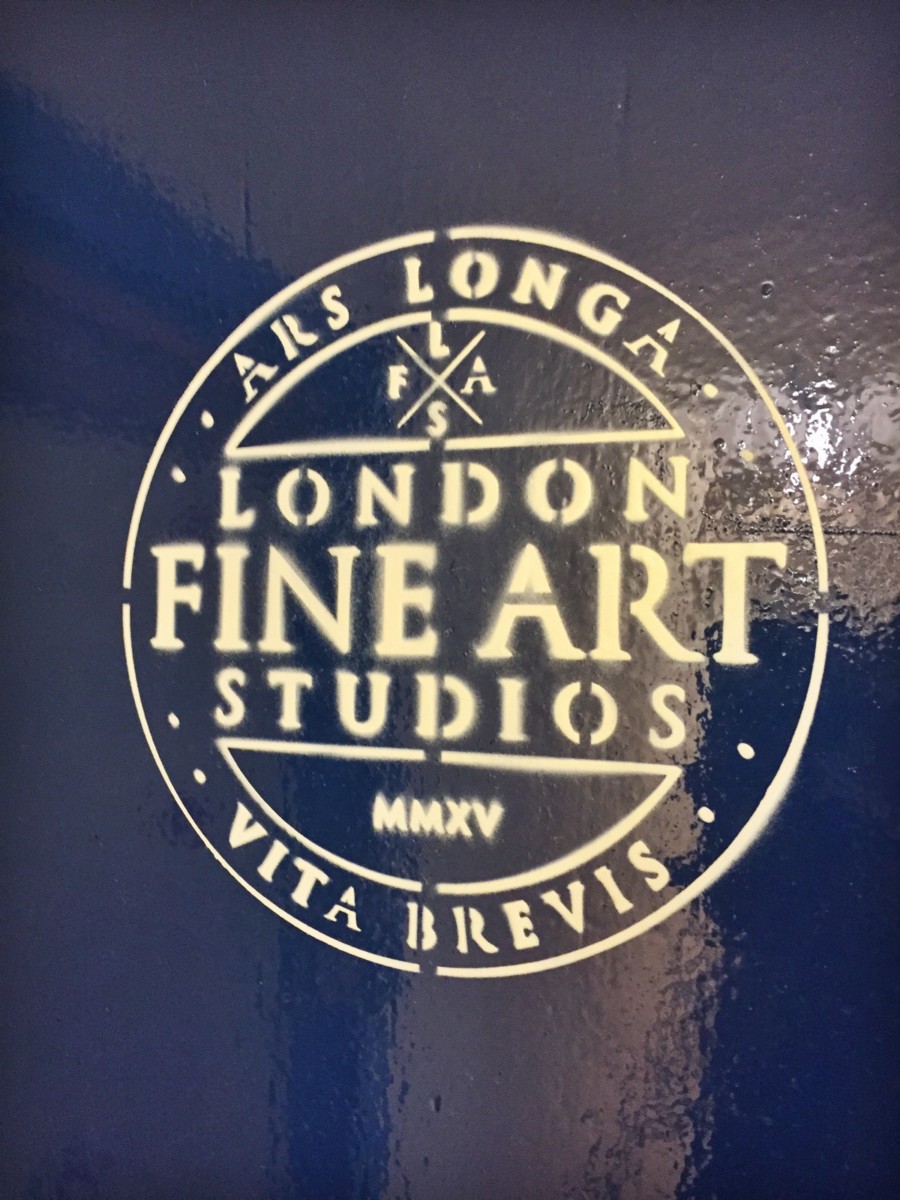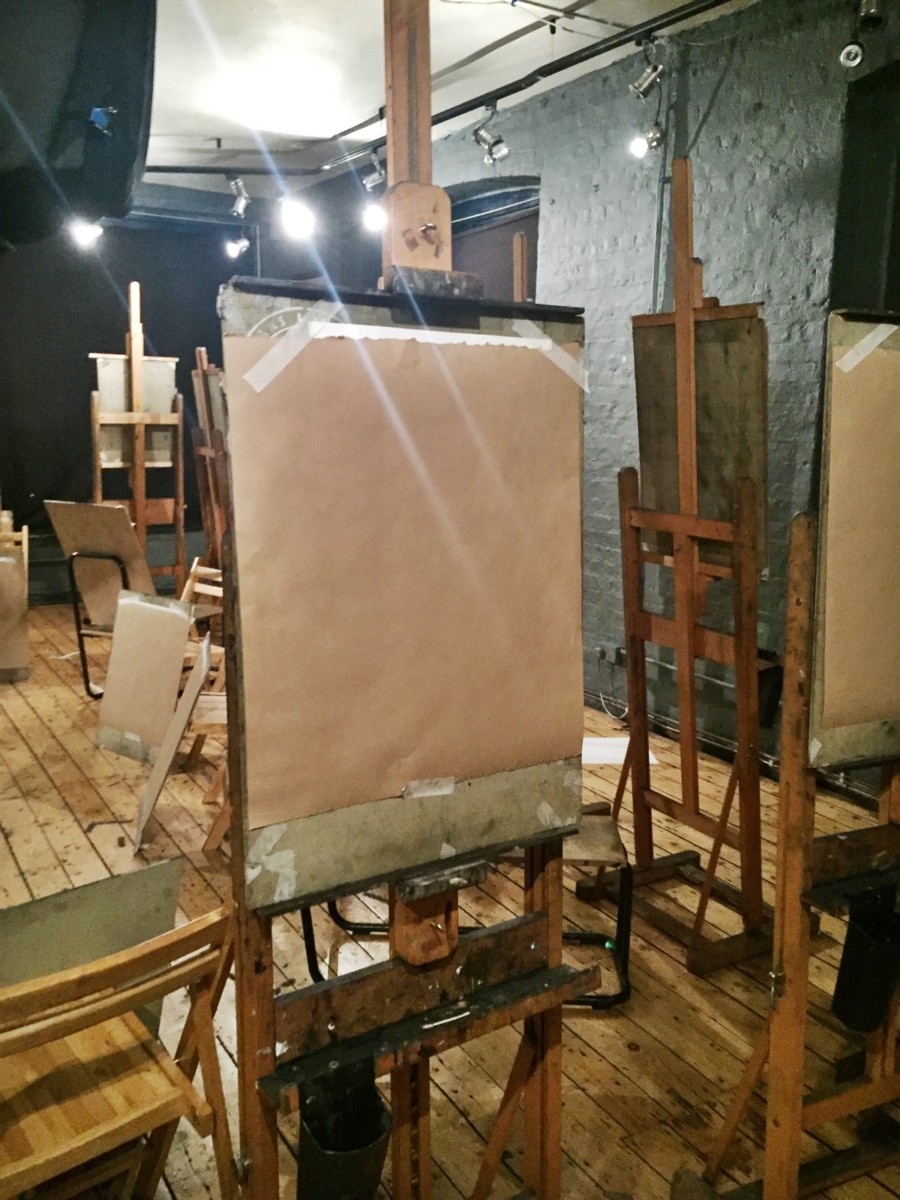 (Excuse the iPhone only quality pictures but I didn't have my Olympus with me and just had to share this place with you all!)
Now, I'm no artist (although some of the girls had surprising hidden talents!) but there was certainly something incredibly relaxing to zone out and draw, focusing on nothing but the blank paper in front of you and the small piece of charcoal in your hand.  The model stands in the centre of the class ready for you to paint her with your charcoals at all angles and all the while one half of the hosts of the supper club – artist and teacher Charlotte Partridge –  expertly dishes out her life drawing tips drawn from her experience learning at art schools in Florence, London and the USA.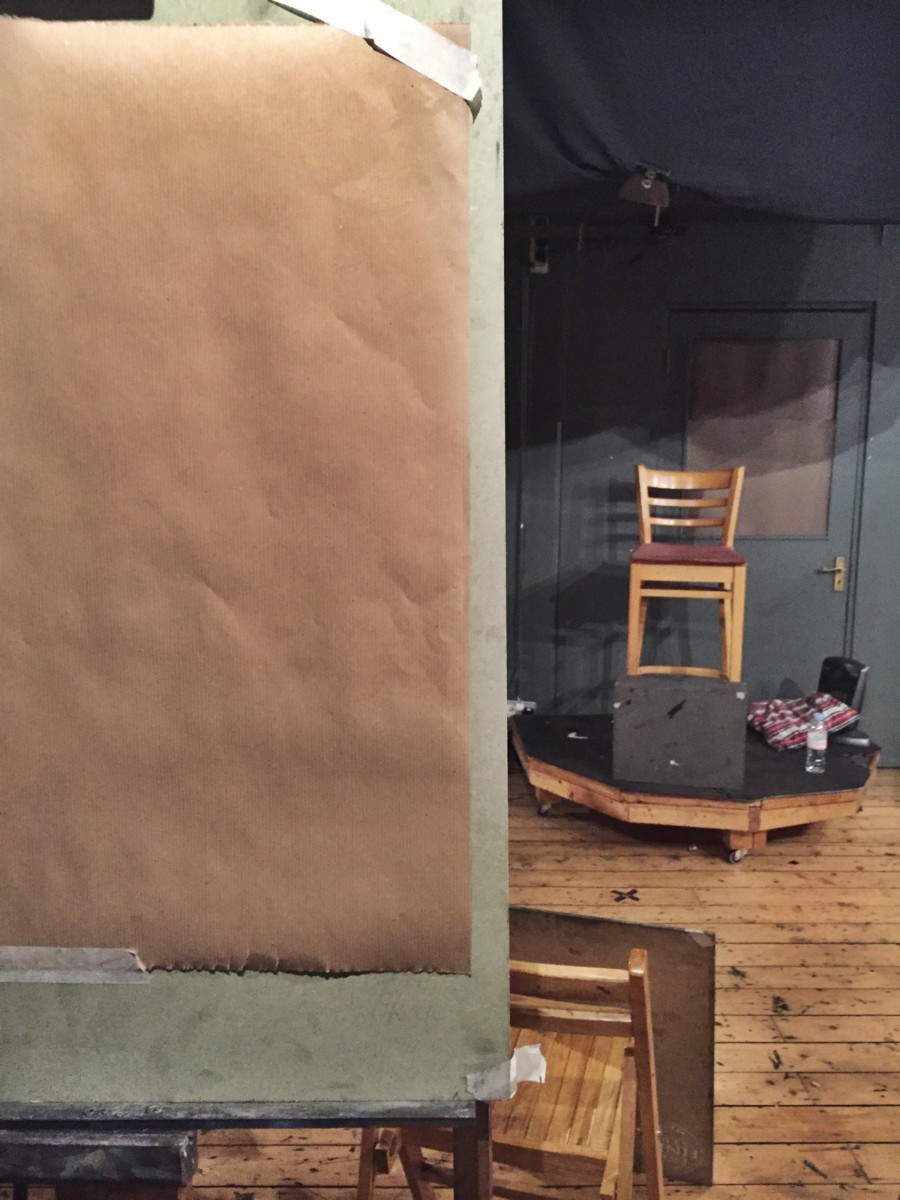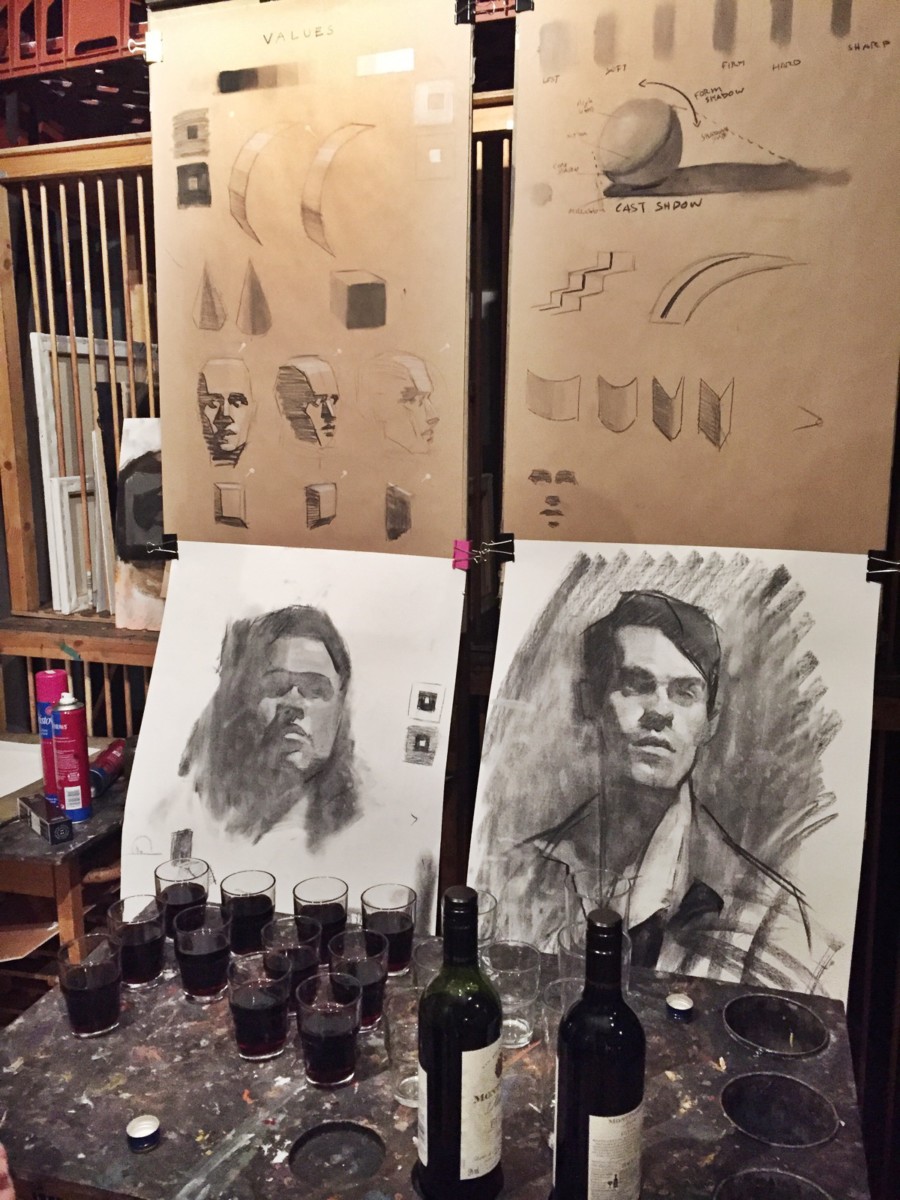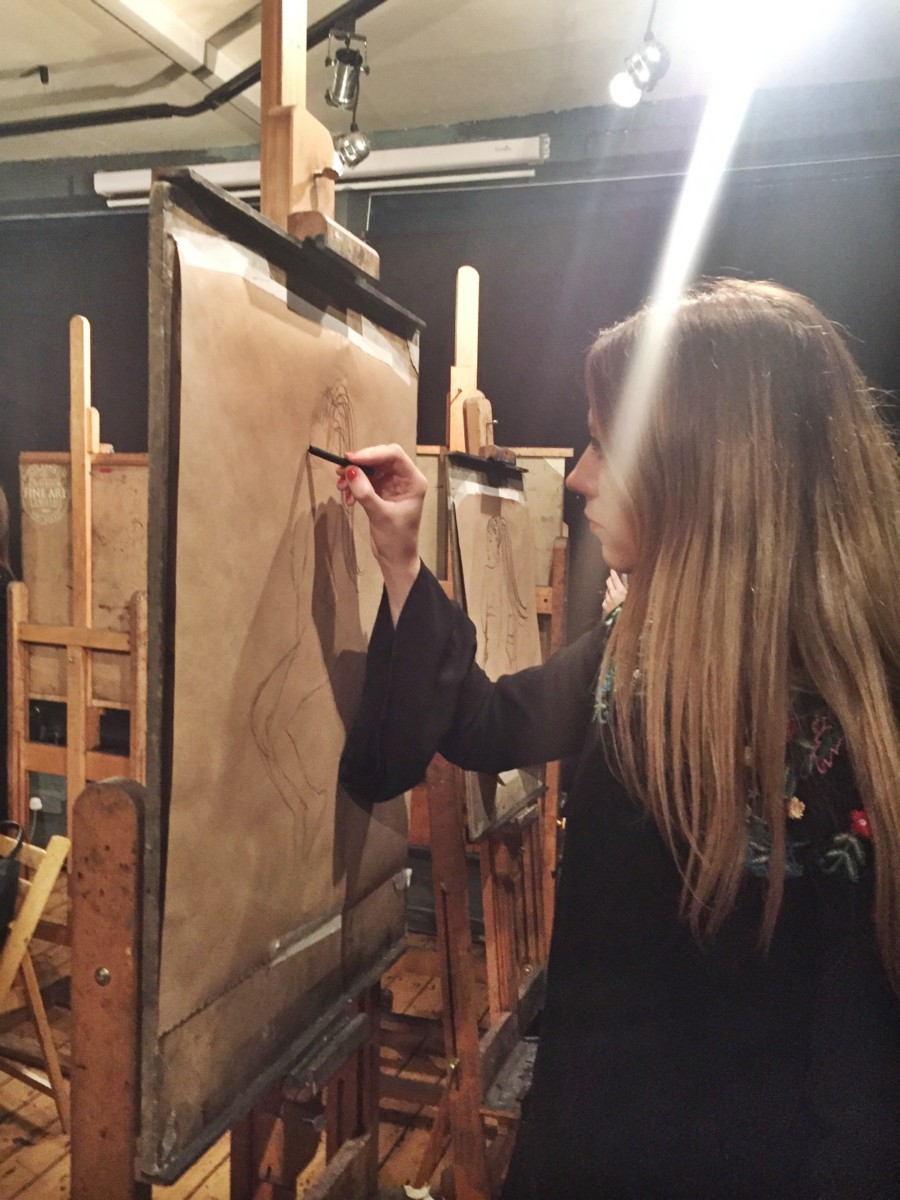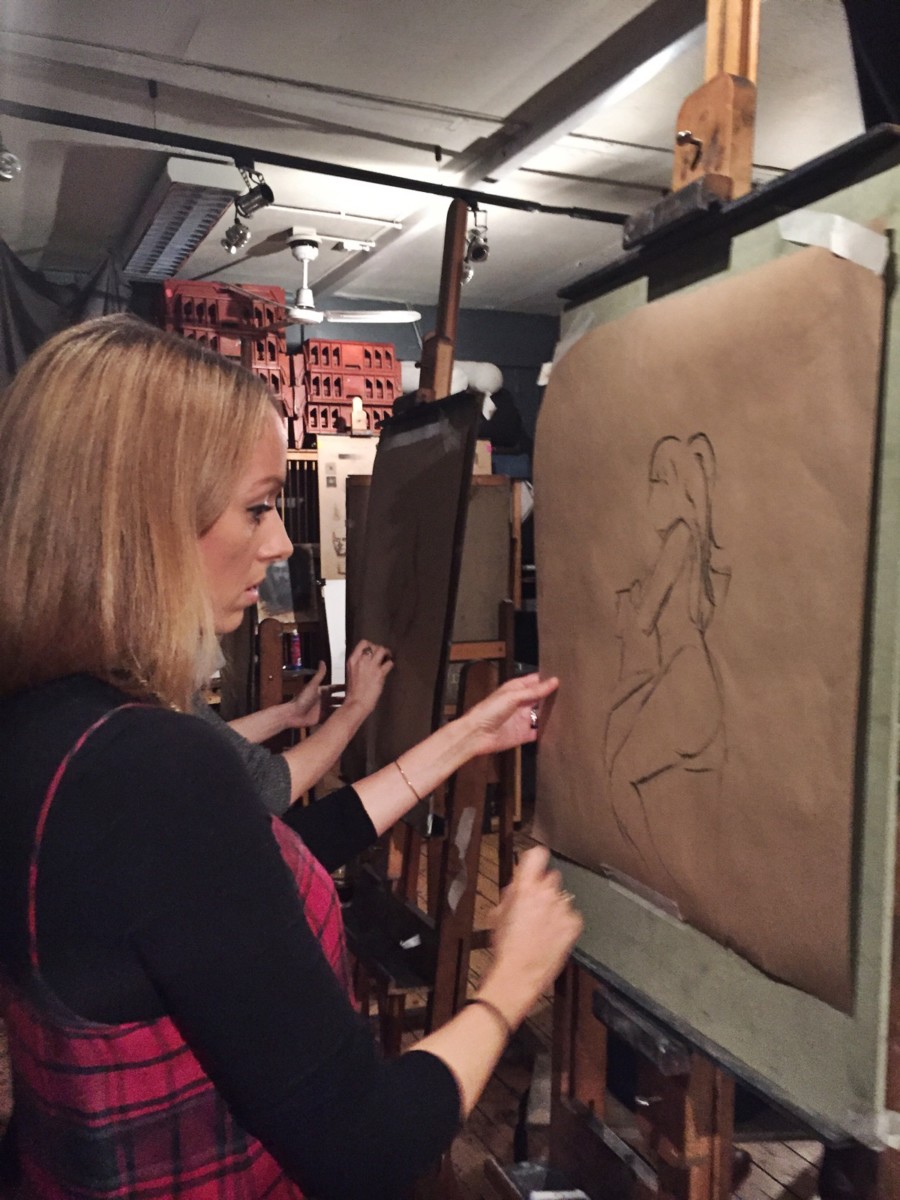 Throughout this session, you're also served with your starter (delicious baked camembert and crudités on our evening), and then rewarded after the drawing class with a delicious further two courses over at the large candlelit dining table…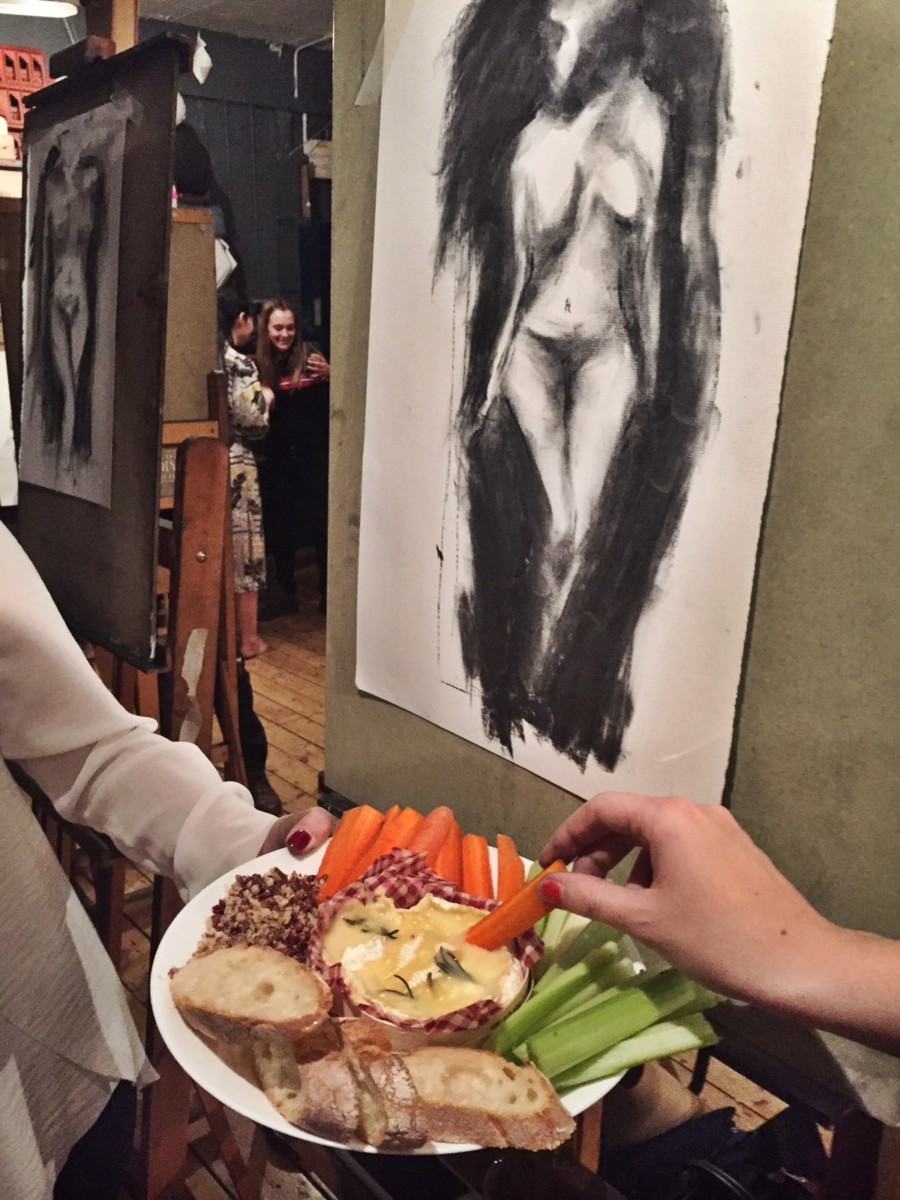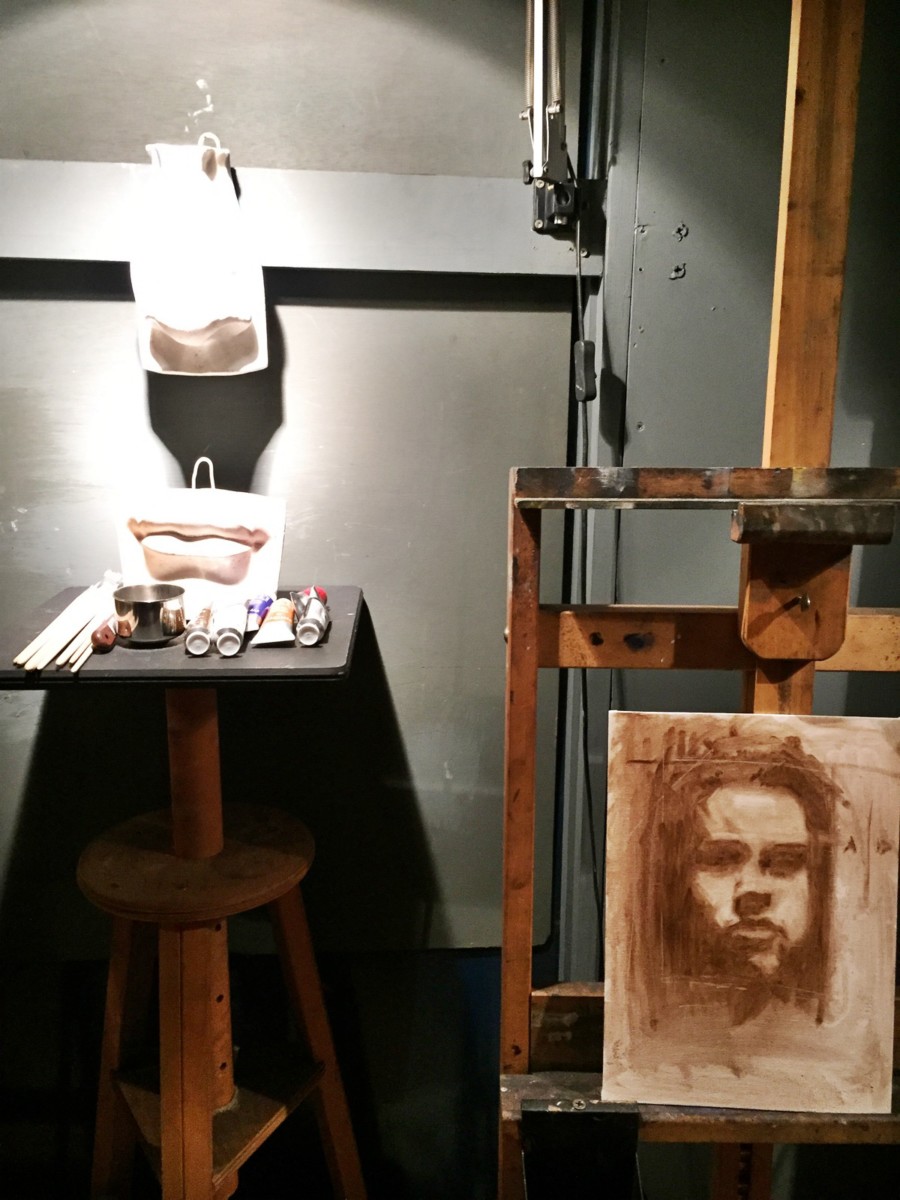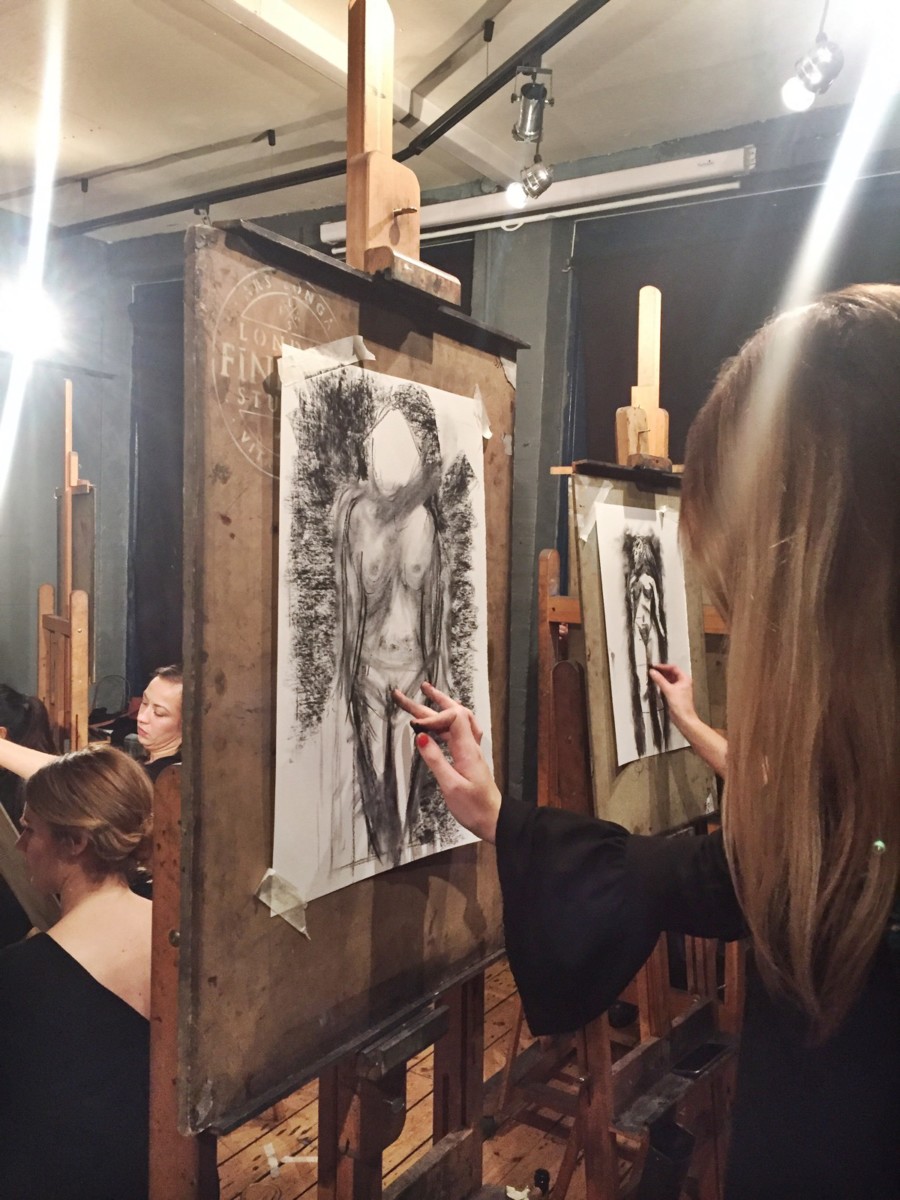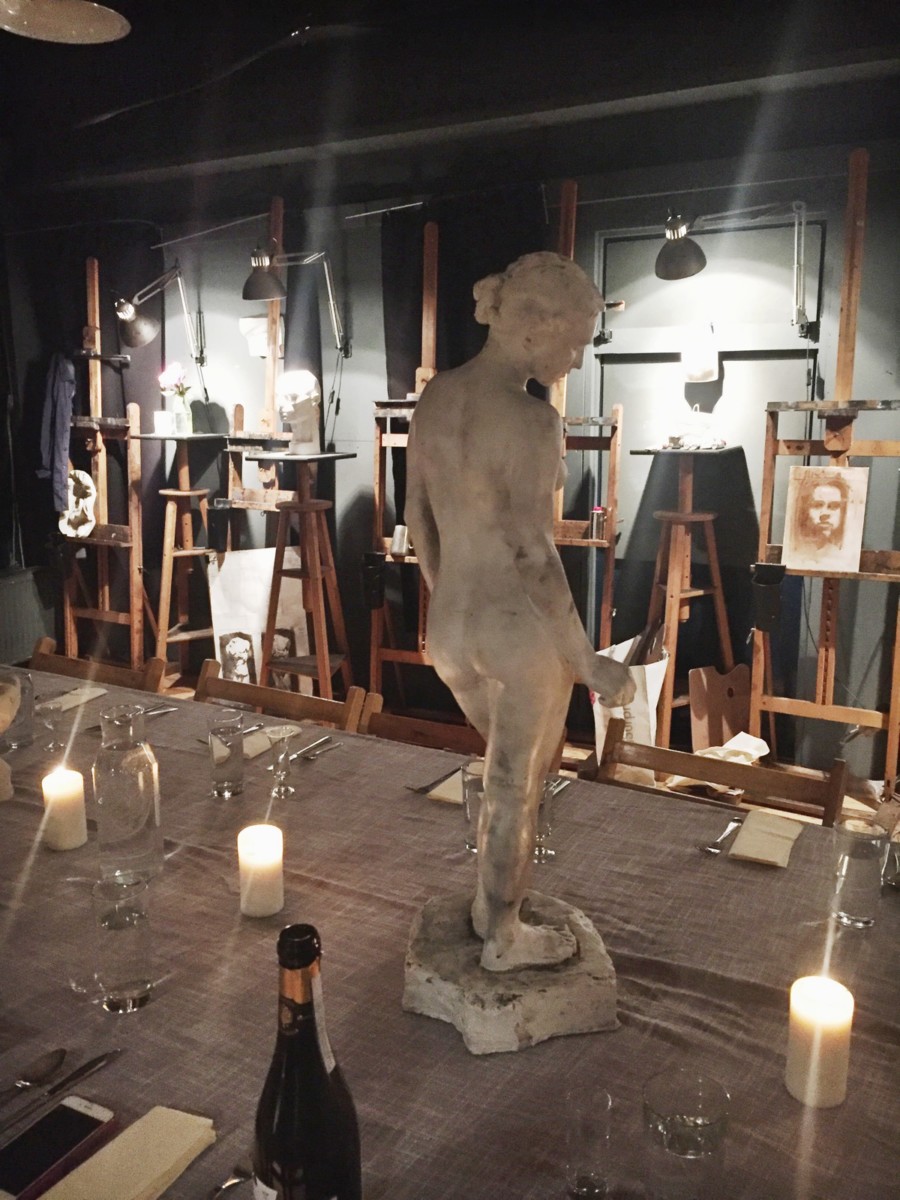 Chef Annabel Partridge has worked at one of my favourite restaurants in London (Petersham Nurseries) and also at Somerset House's stunning Spring restaurant. She served up a festive themed menu for us involving roast chicken and garlic aioli with sprouts, pecan pie and lashings of port to wash it all down. Ideal. Annabel has now excitingly opened up her very own restaurant in Battersea Park and I can't wait to pay her a visit at the Pear Tree Cafe.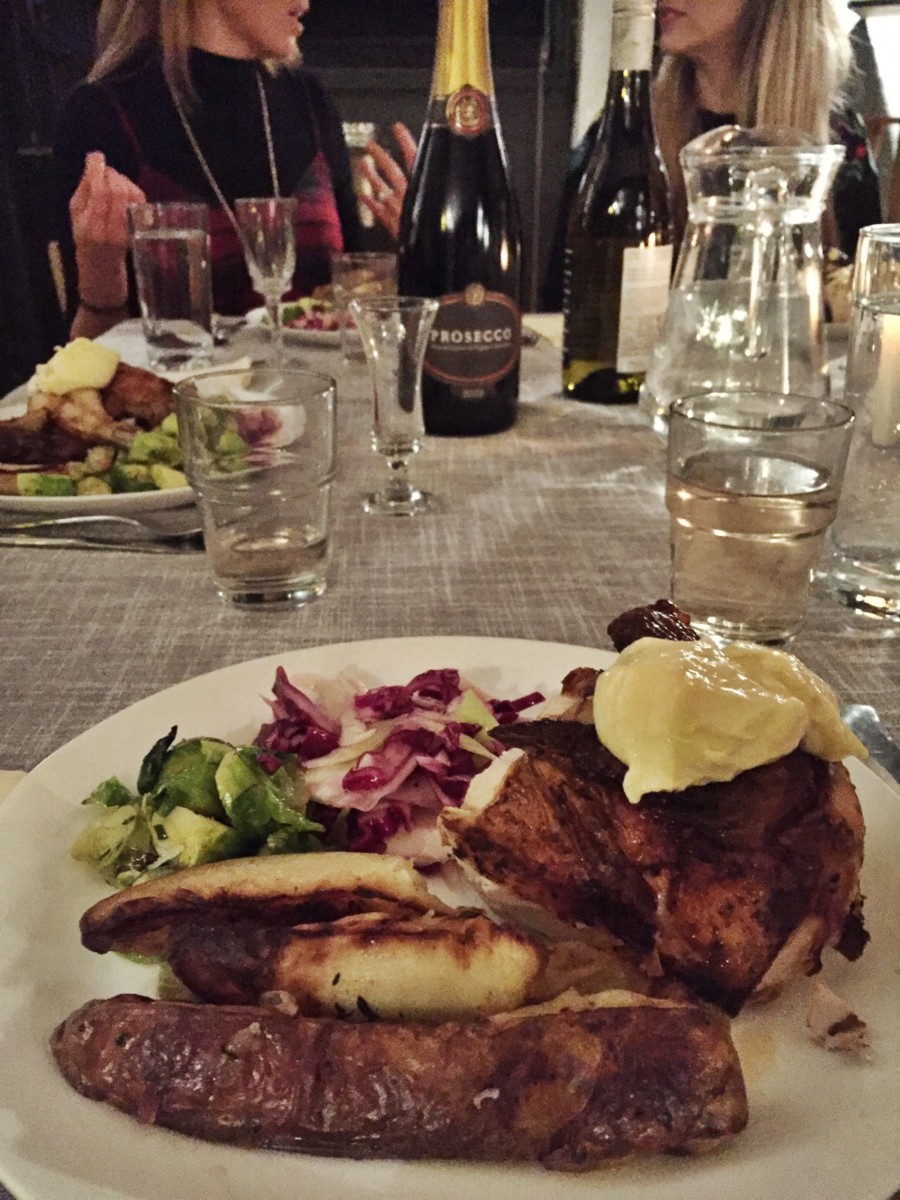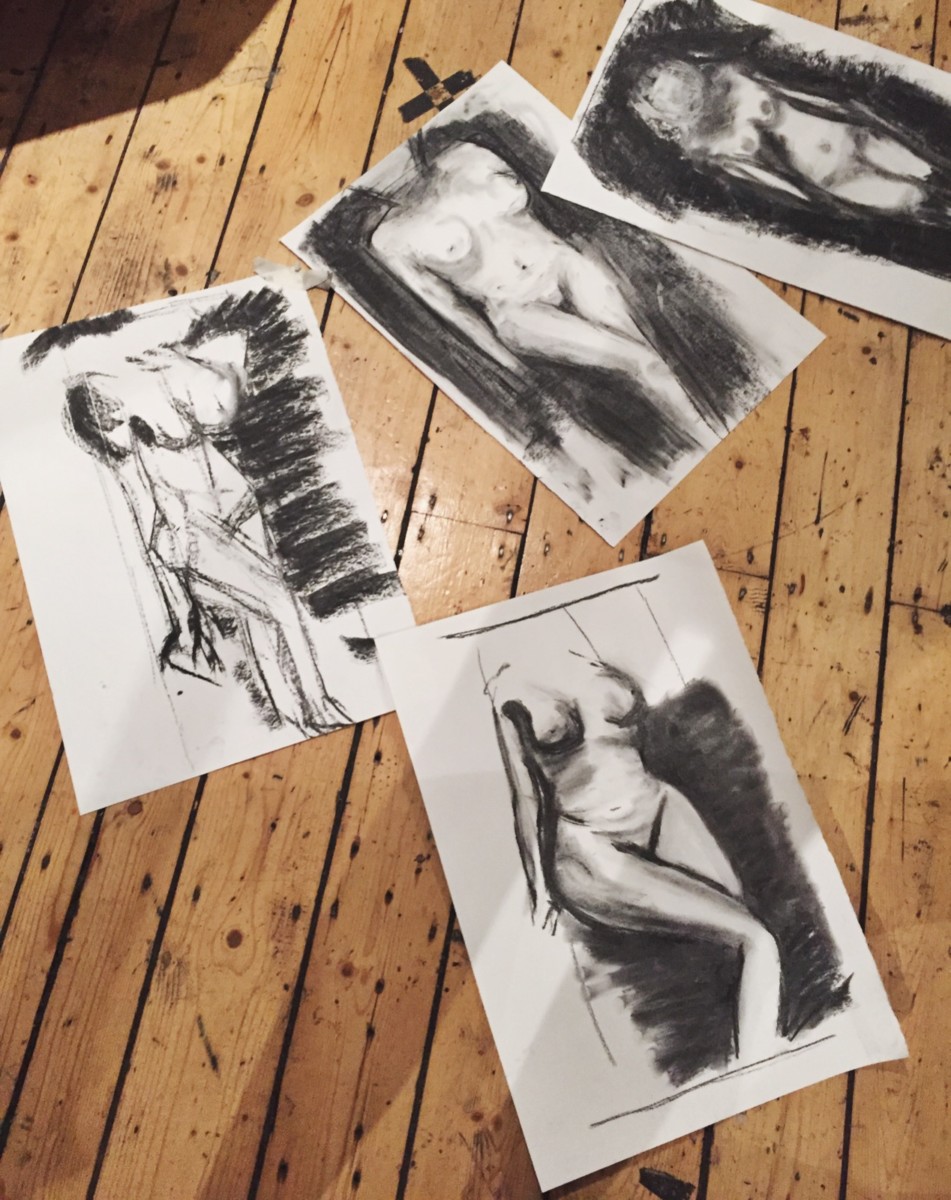 If you're wanting to try something a little new in 2017, try an evening at Supper in a Pear Tree – who knows, you might leave with a new talent and if not, you'll certainly leave feeling happily full of food and inspiration. This would make a wonderful private event too or a hen do idea, so feel free to contact Charlotte about setting that up.
You can follow their updates for the dates of the next classes on their website here.
LMNH x