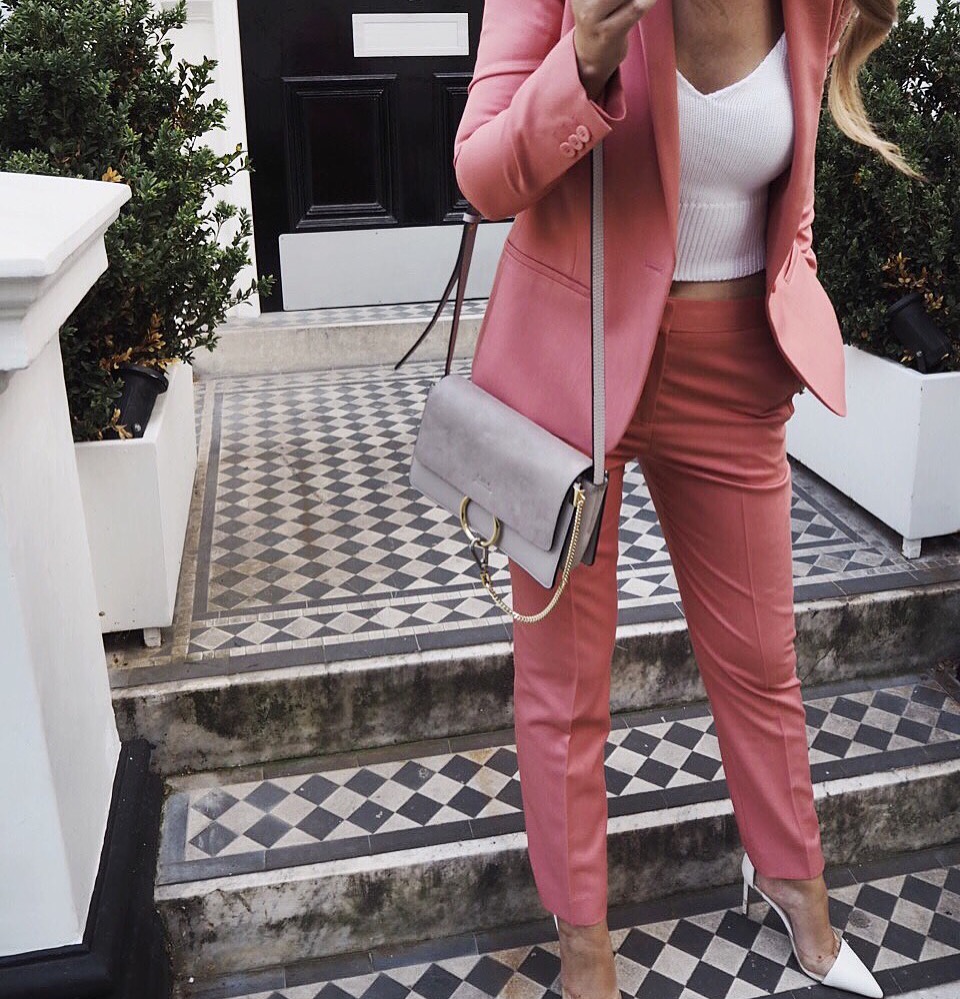 I love going out for an Italian. London has some truly brilliant Italian restaurants, with my very favourites usually being just the classic locals that are such a staple across the neighbourhoods (my favourite Notting Hill ones are listed on my Little Black Book page if you're interested!).
For date night last month, Dan and I decided to try somewhere a little bit more 'fancy' than we'd usually go for and plumped for dinner at Daphne's. Located in between some of Chelsea and South Kensington's prettiest rainbow coloured roads, Daphne's is part of the Caprice Holding's group (home to other London institutions J Sheeky, The Ivy, Scott's and relatively new kid on the block Sexy Fish).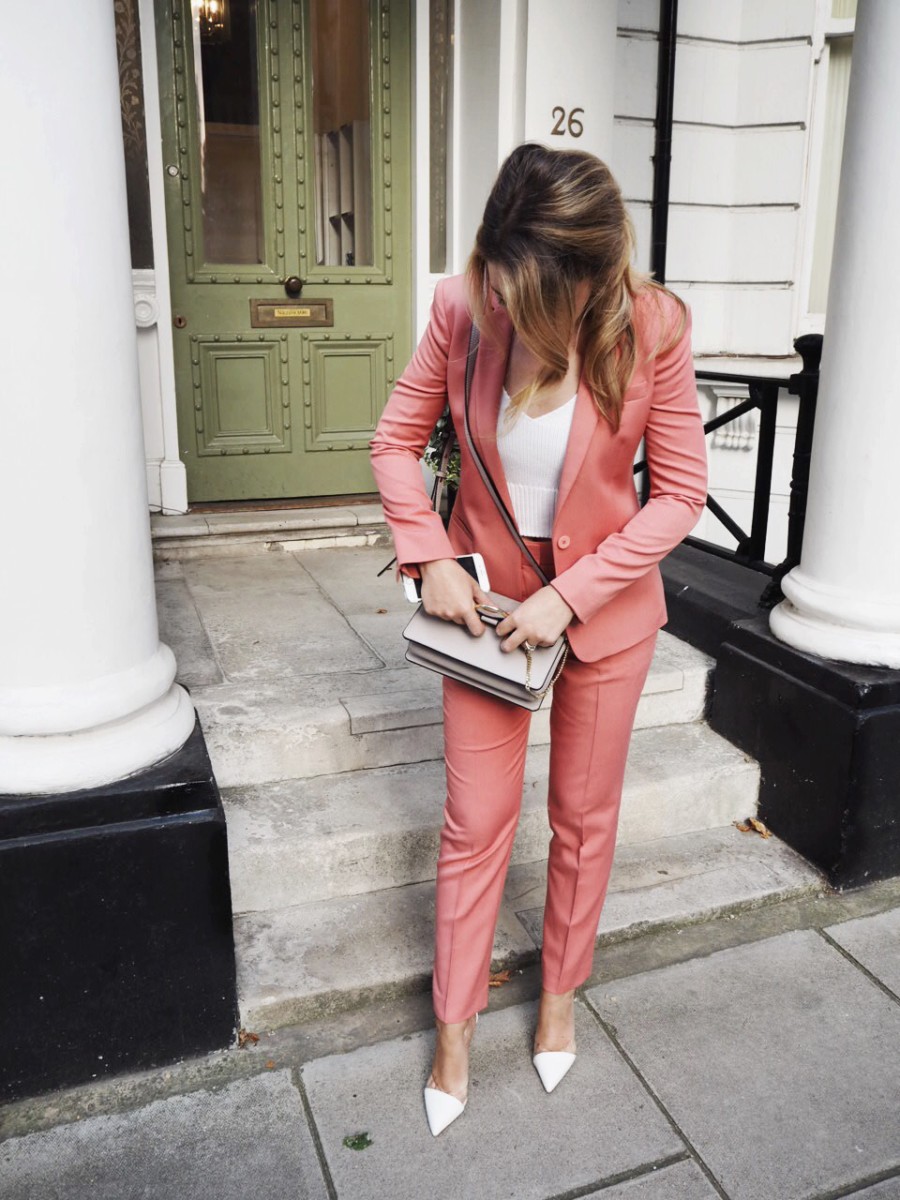 A fancy Saturday night dinner called for a fancy outfit. I'd been looking for the perfect suit for MONTHS – I don't know about you but I massively struggle with getting good fitting on a suit trouser without them looking too 'baggy'. But when I was idly shopping in Topshop one lunchtime I came across this gorgeous two piece which I snapped up in a second (there was only one left in my size so obviously I told myself it was fate!). The peach colour is great for a summery/mid-season outfit but I think it can also be 'wintered' up a bit too by styling with black / polo necks during colder months.
Outfit details: Topshop suit jacket / Topshop suit trousers / Zara heels – sold out but similar here / Brandy Melville white crop top – similar here / Chloe Faye bag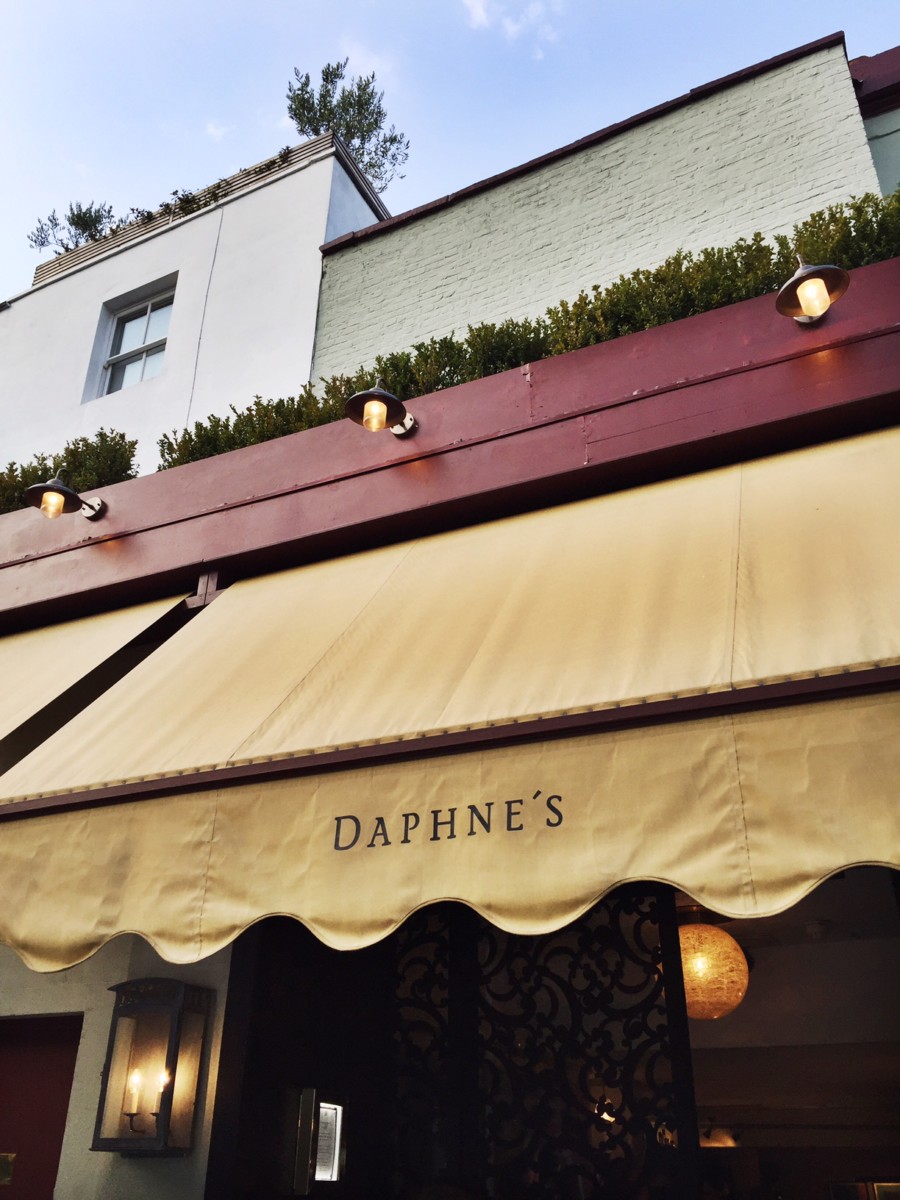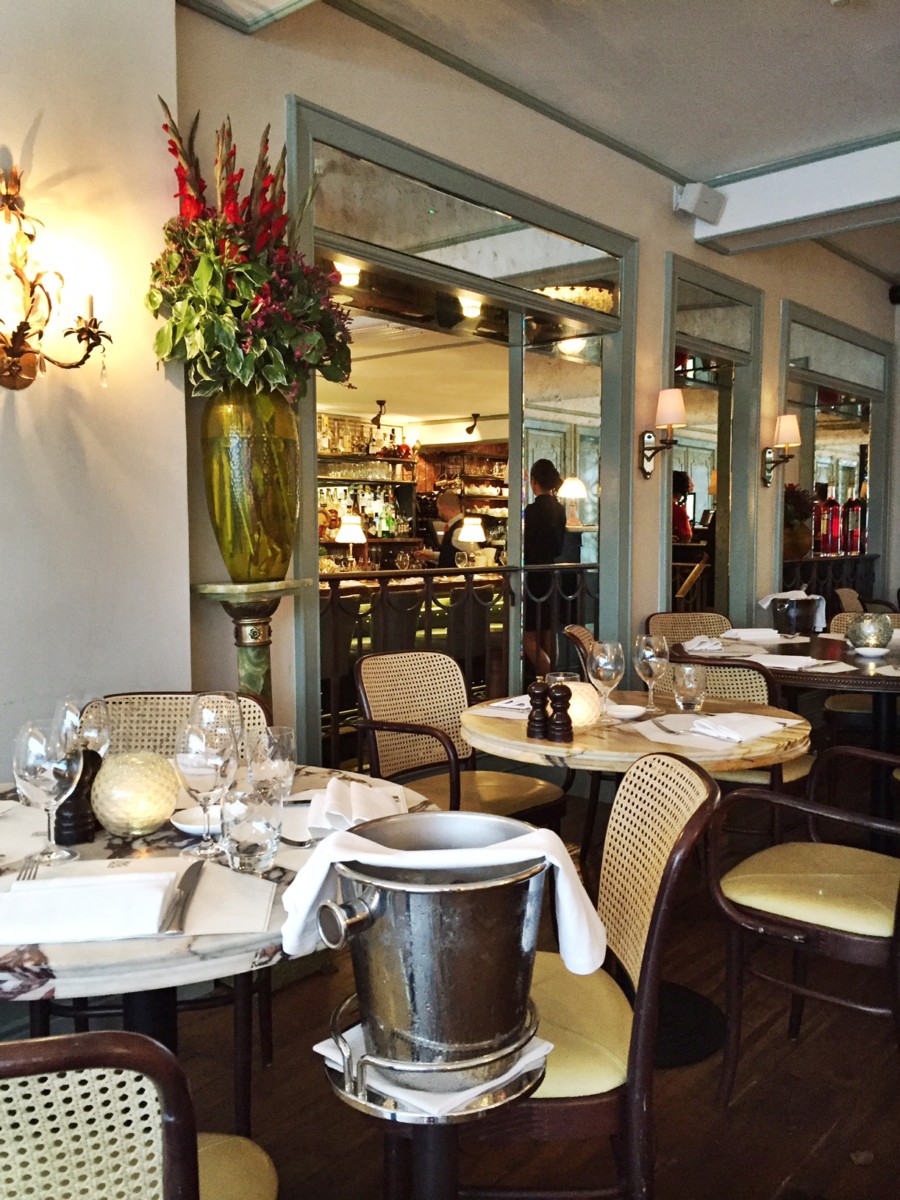 Suited and booted (literally!) we arrived at the restaurant and inside Daphne's you'll find it as classic as you'd expect. Dark mahogany colouring accented with lighter Provence greens and darker green leather bar stools, the doors are swung open onto the streets on summer nights giving the whole place a very European feel. The waiters are super attentive and menu's, a fresh basket of bread and your drink of choice will be placed in front of you before you've had time to take your jacket off.
We both went for pasta; wild boar pappardelle for myself and veal rigatoni for Dan. Both light enough yet rich enough, they were the perfect plates of food that we were craving.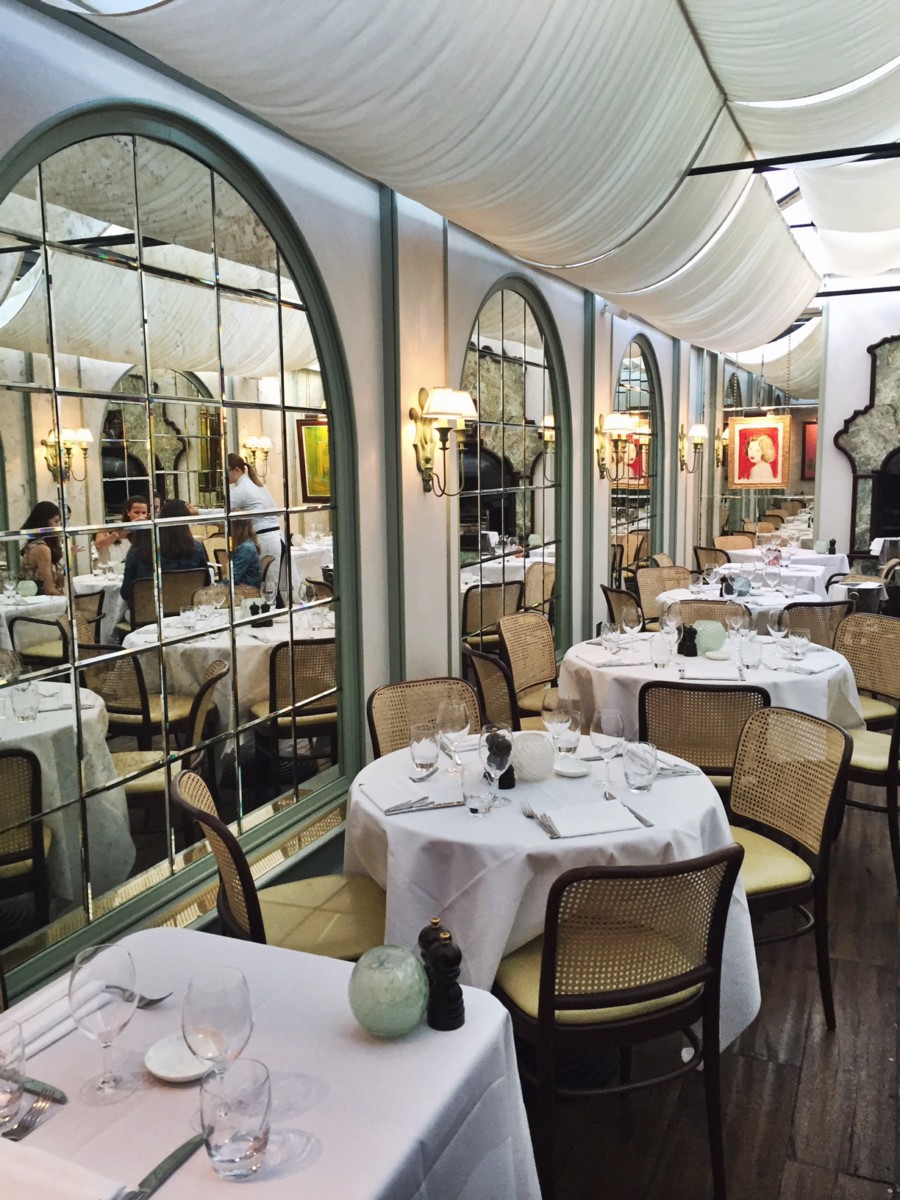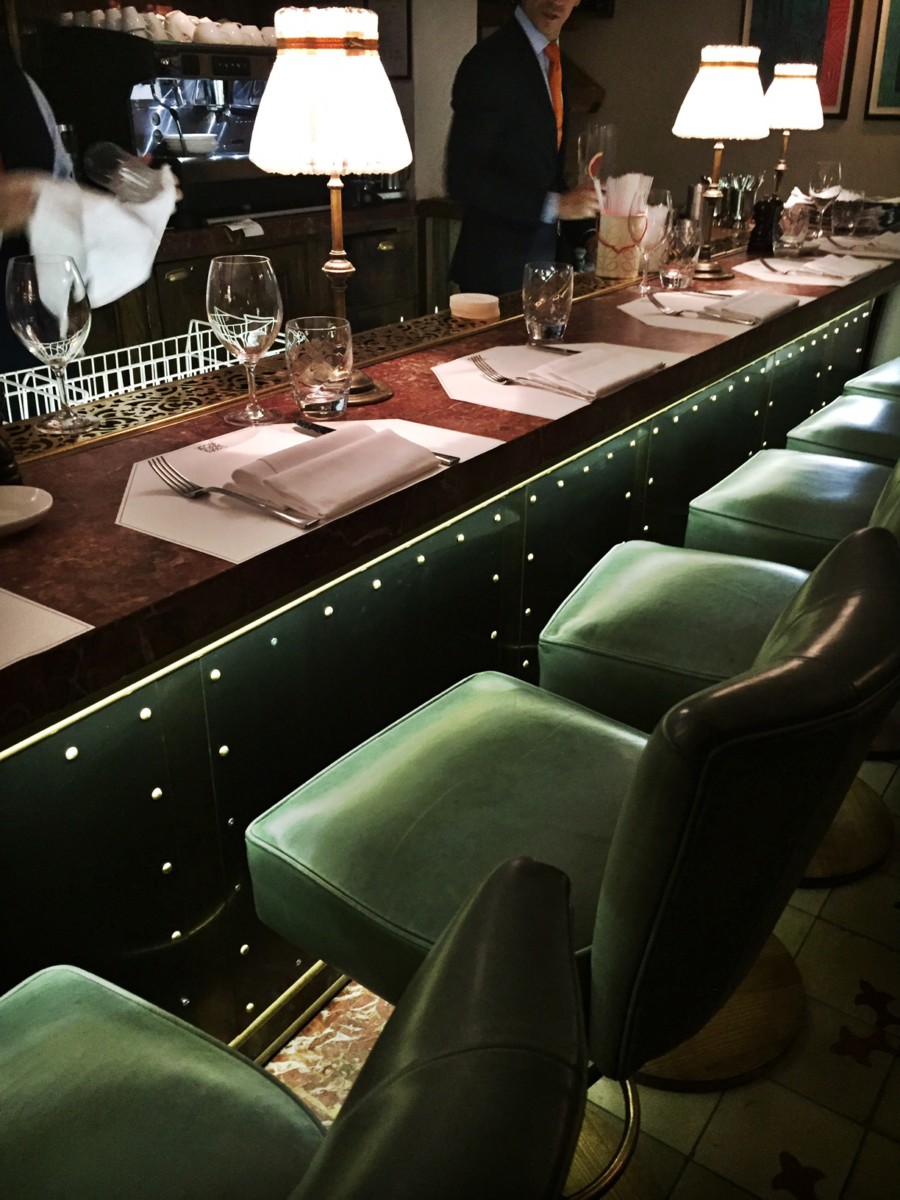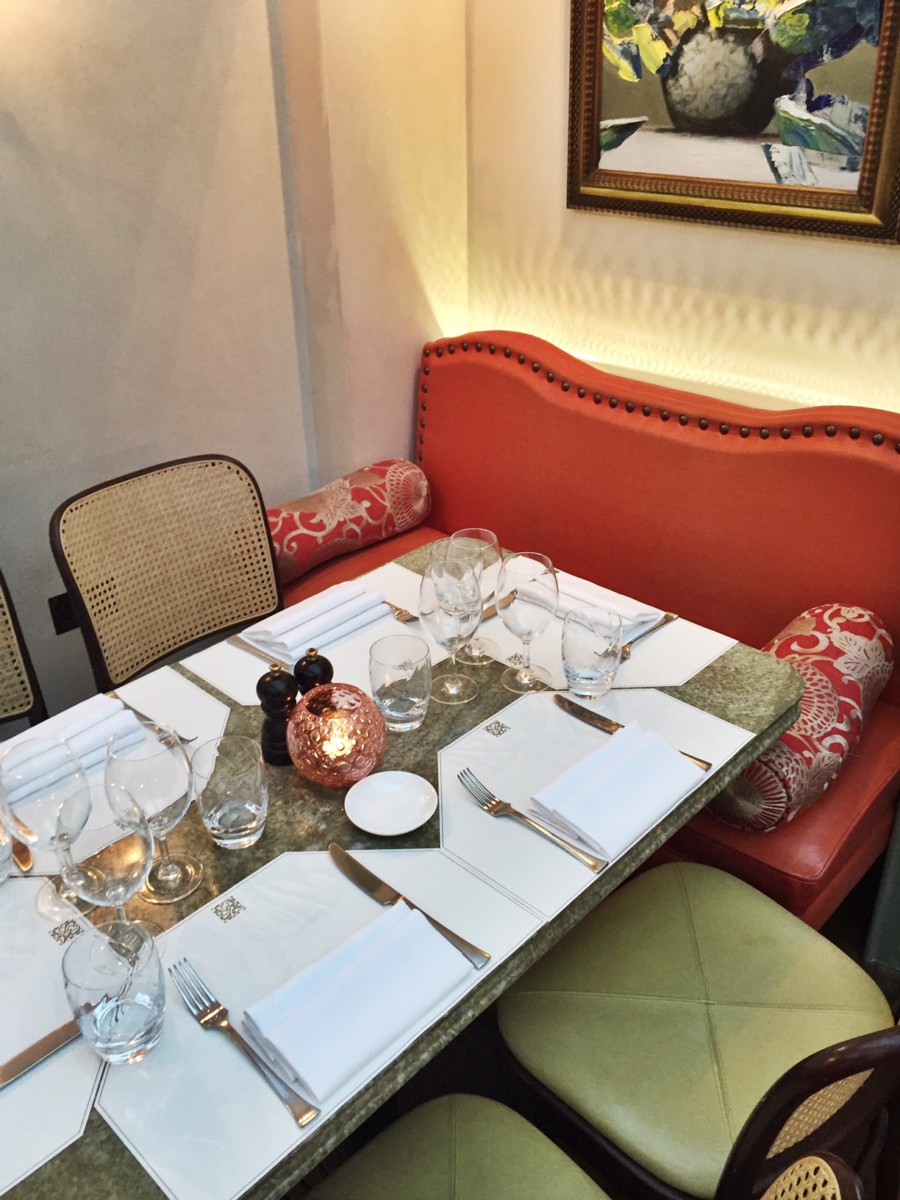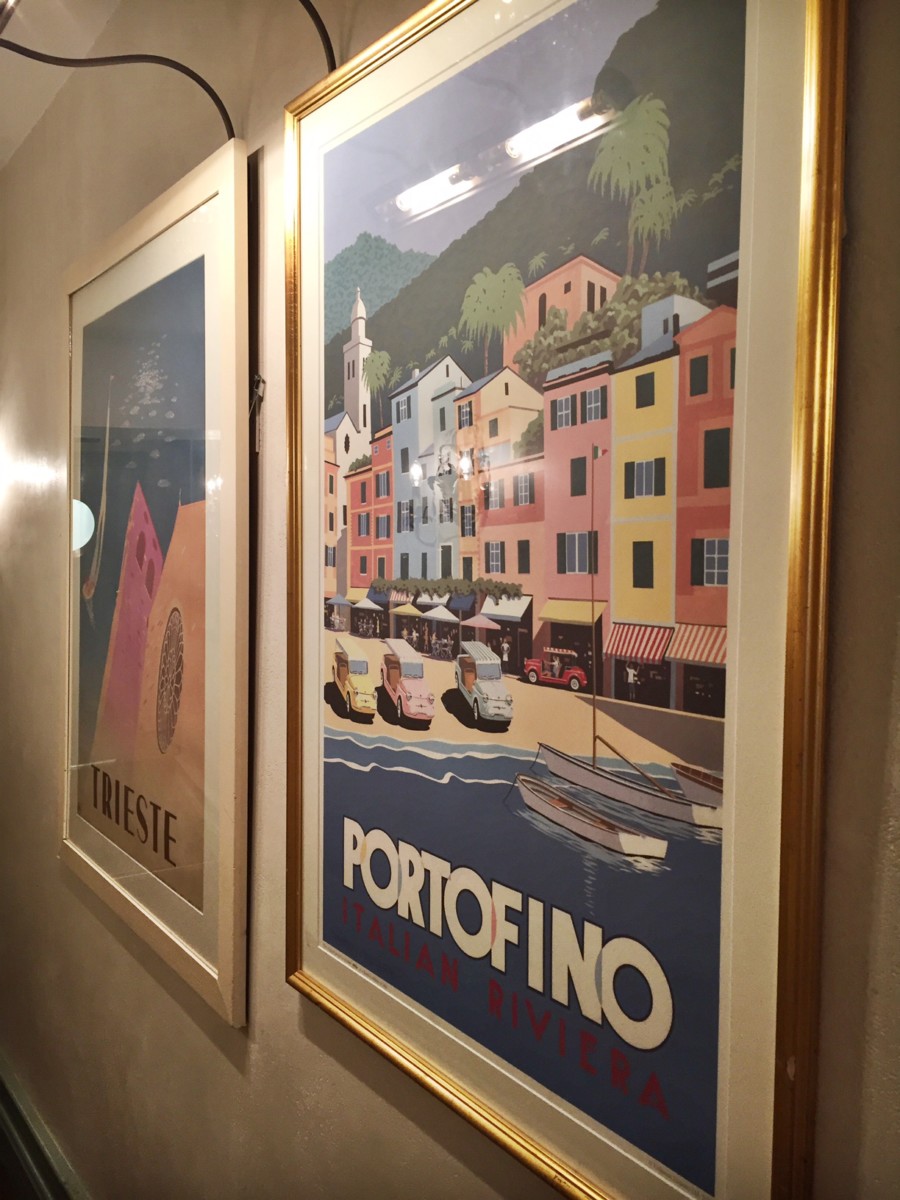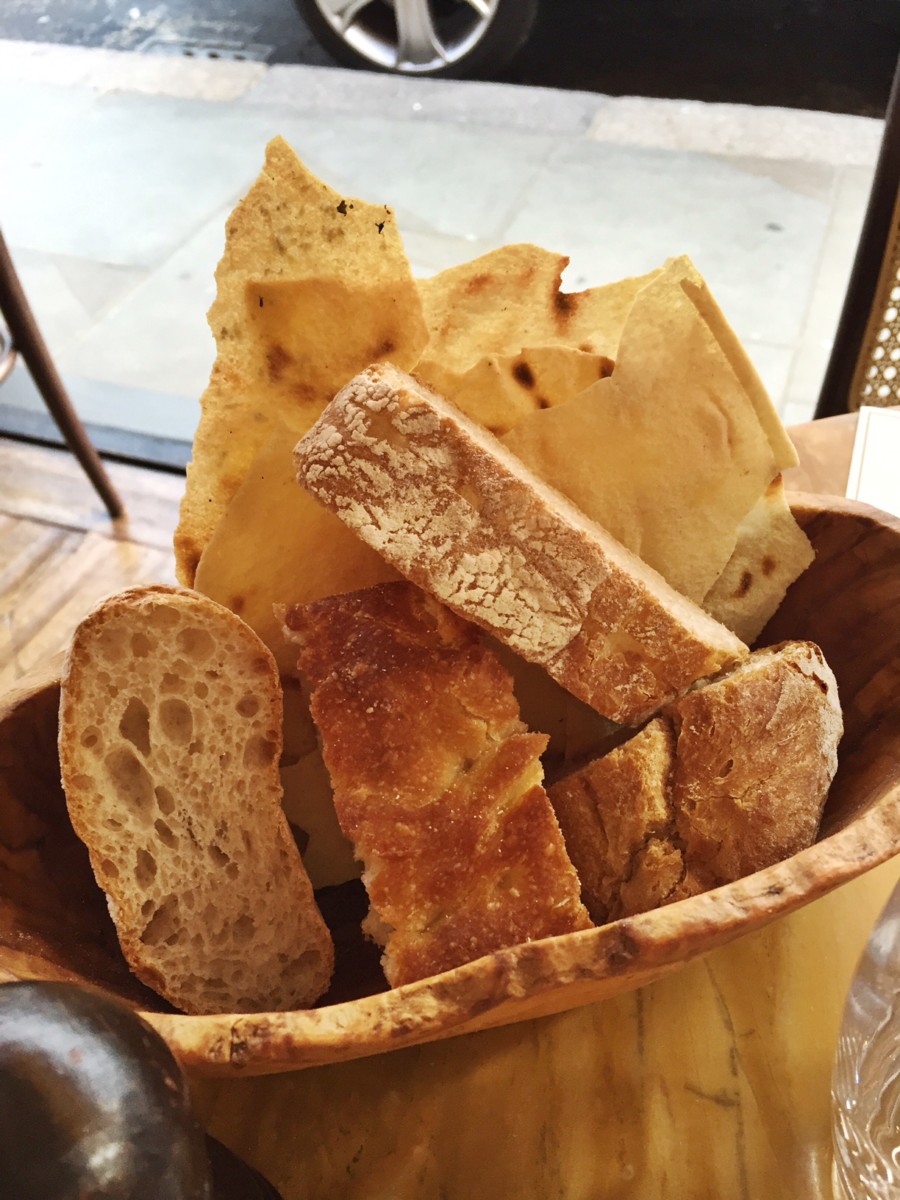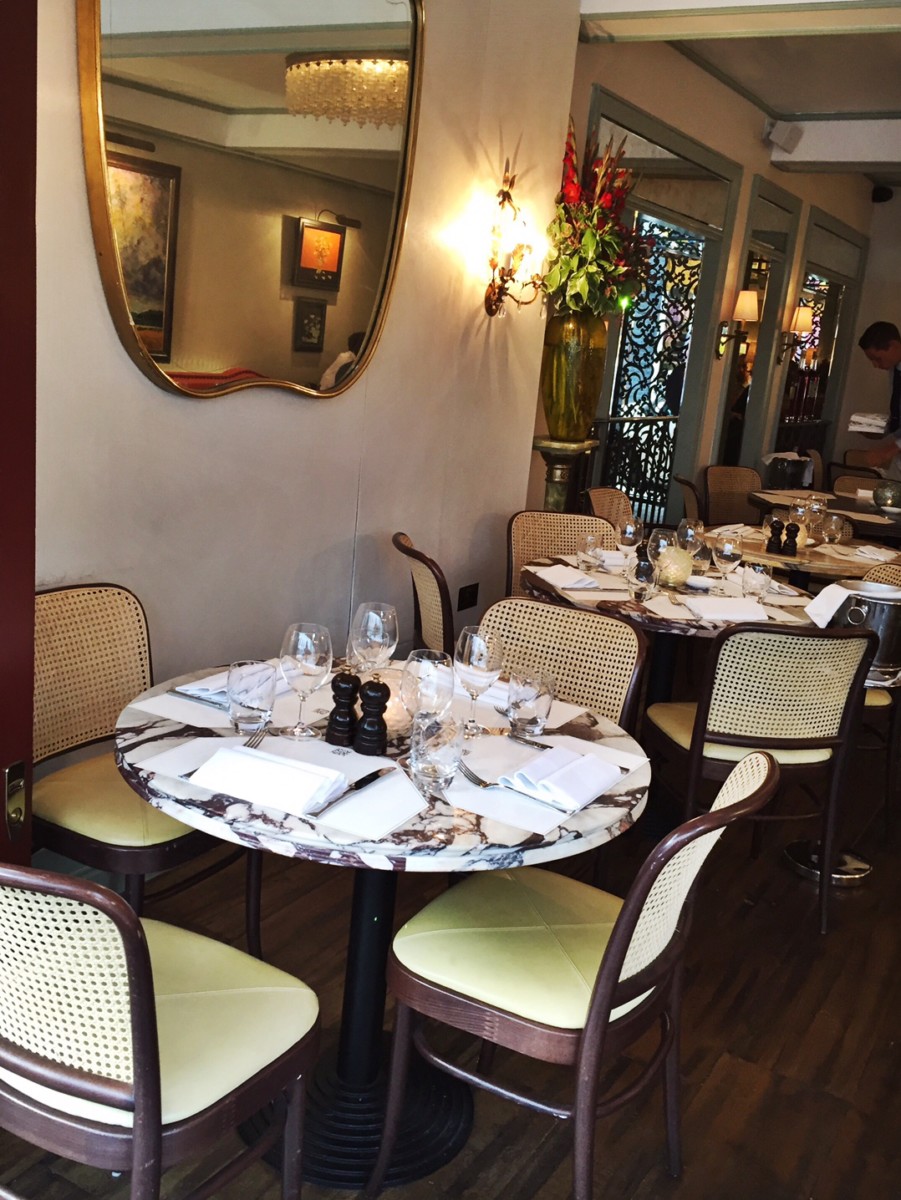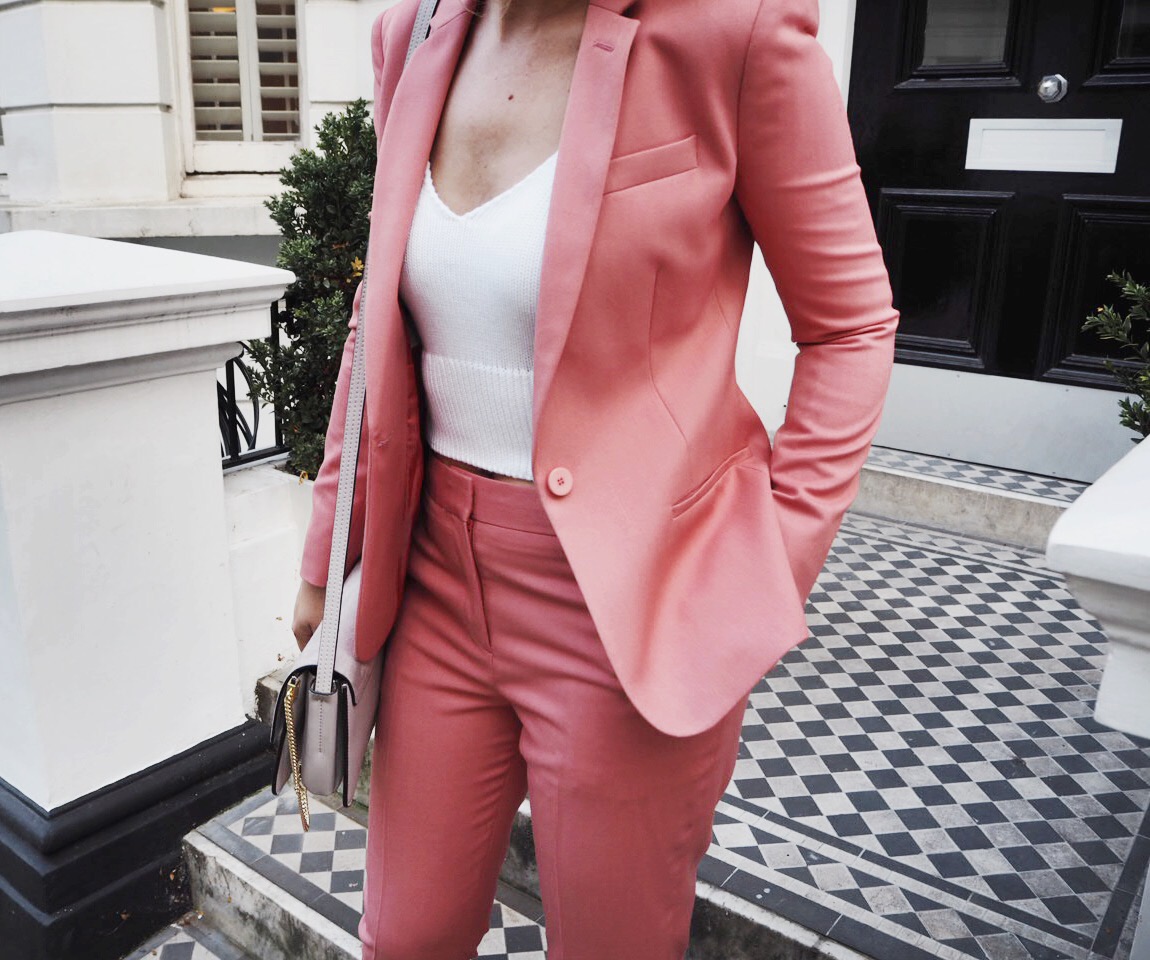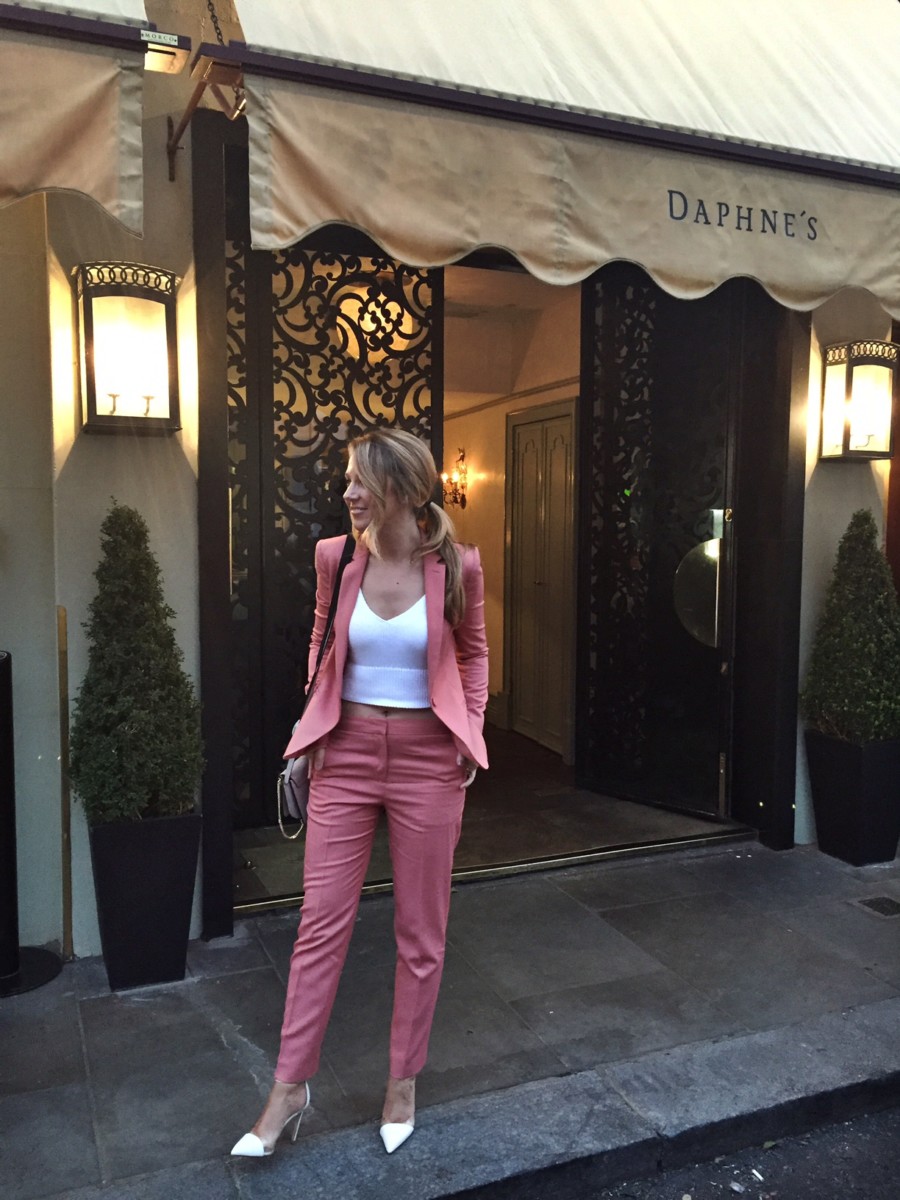 Book a table at Daphne's if you want to treat yourself and feel fabulous – it would also be a fantastic choice for a long lazy girls lunch, for dinner with the parents and is super romantic for a date night too of course. You can book here relatively easily – we booked a night before for a Saturday so luckily no one month waiting list here either!
LMNH x