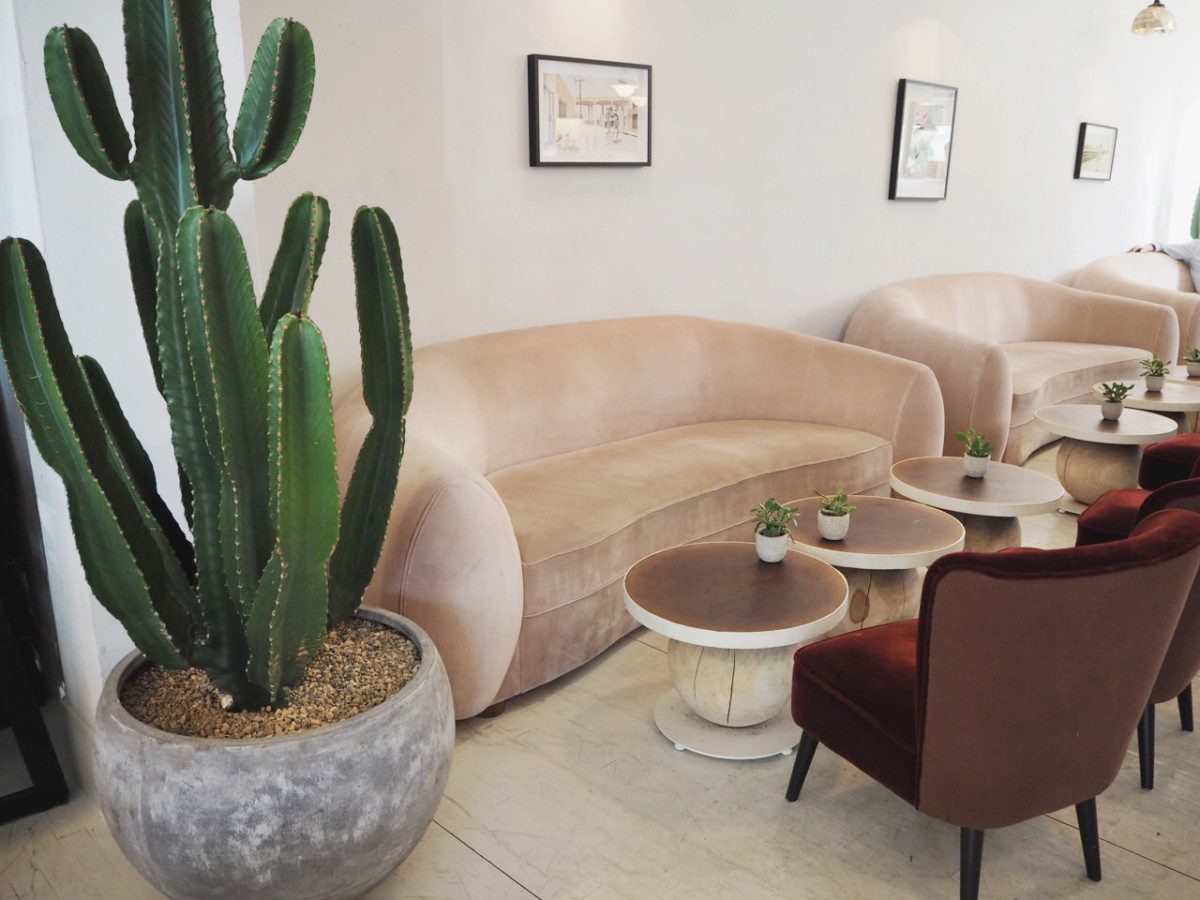 Chiswick has some brilliant little eating spots. Dan and I have been spending more time in the area recently and after reading about this relatively new opening in (surprise surprise) the old fire station, we headed along to No 197 Chiswick Fire Station to check it out for a late Sunday lunch.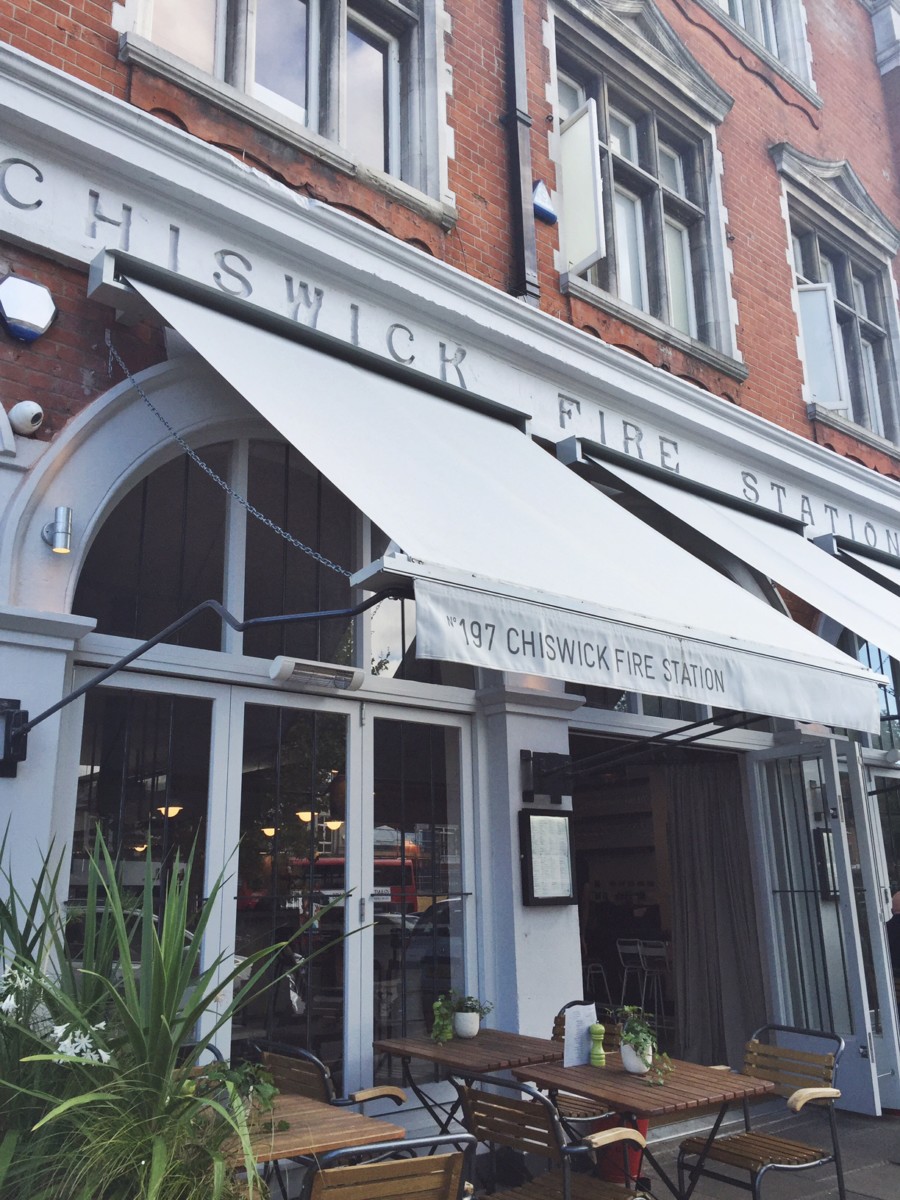 This place is PRETTY guys, I mean 'you're going to want to Pinterest every single part of it' pretty! Plush velvet blush pink seating, stark white scandi style decor mixed with hanging copper coloured light fittings, edgy prints donning the wall and cacti adorning every corner, all with a picture perfect little garden nestled out the back for a little sun trap of a spot on a sunny London day.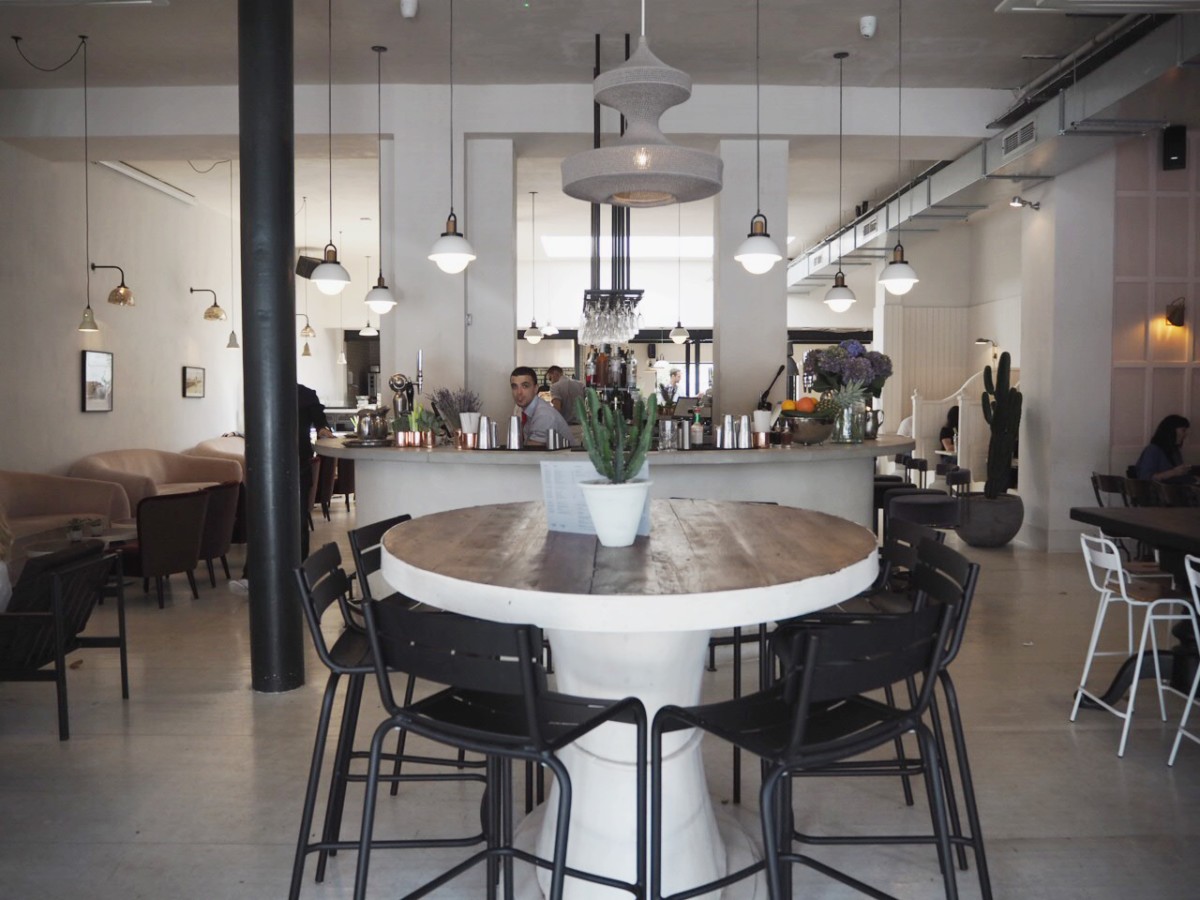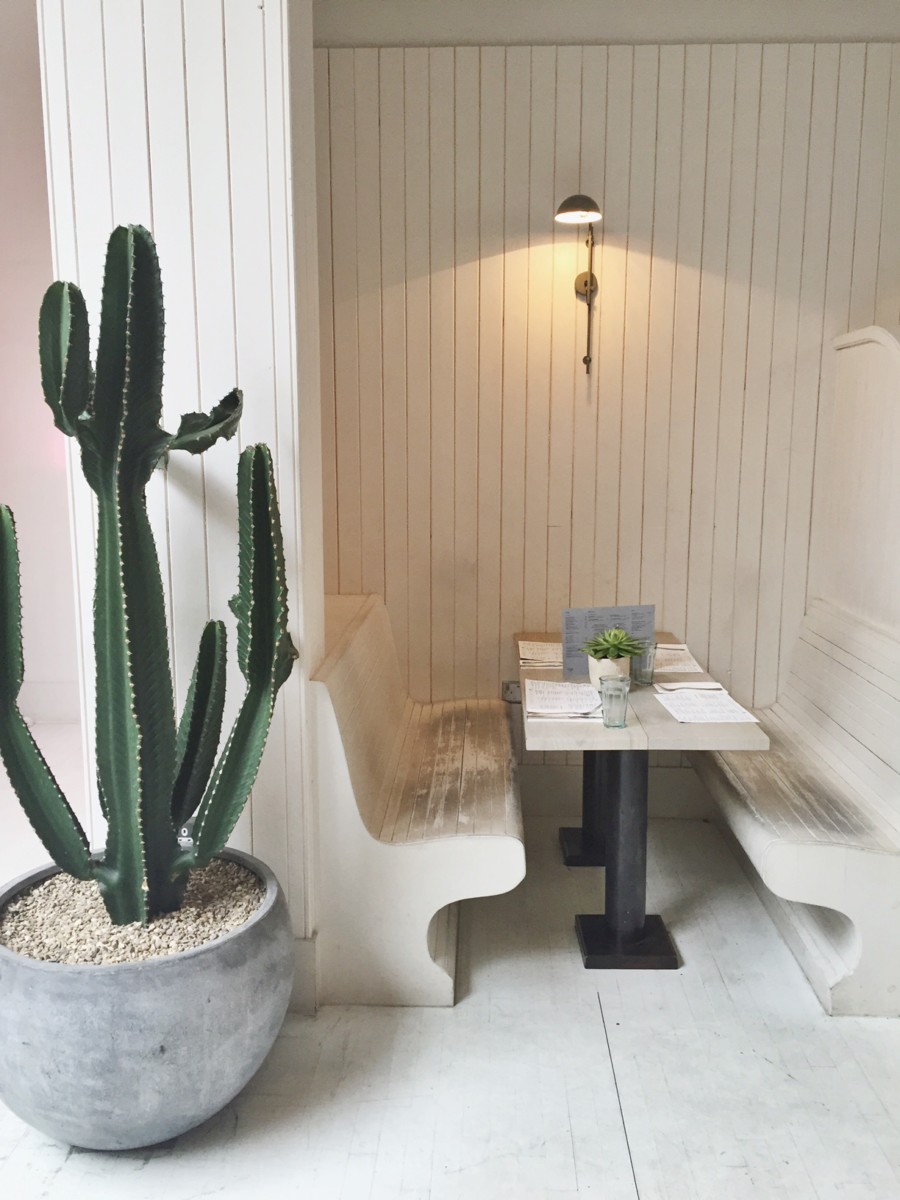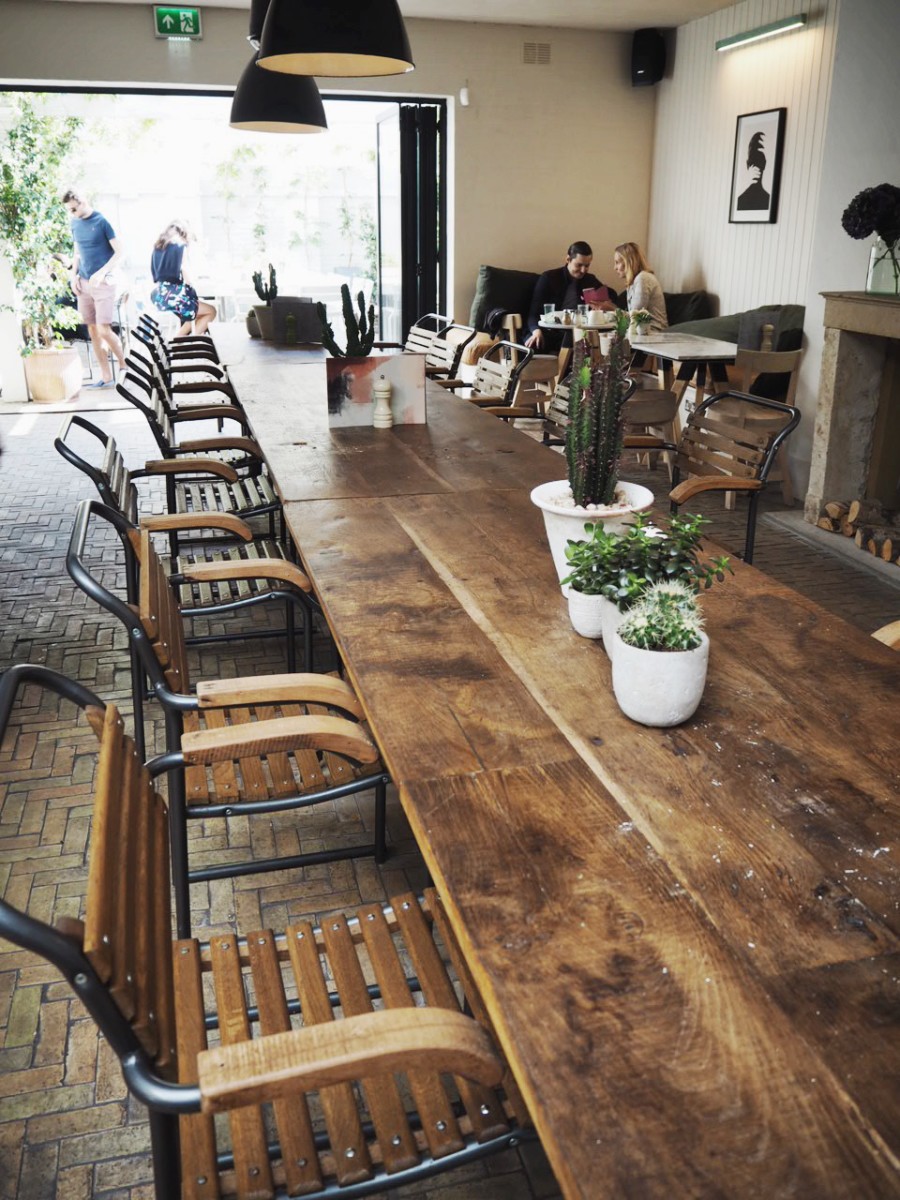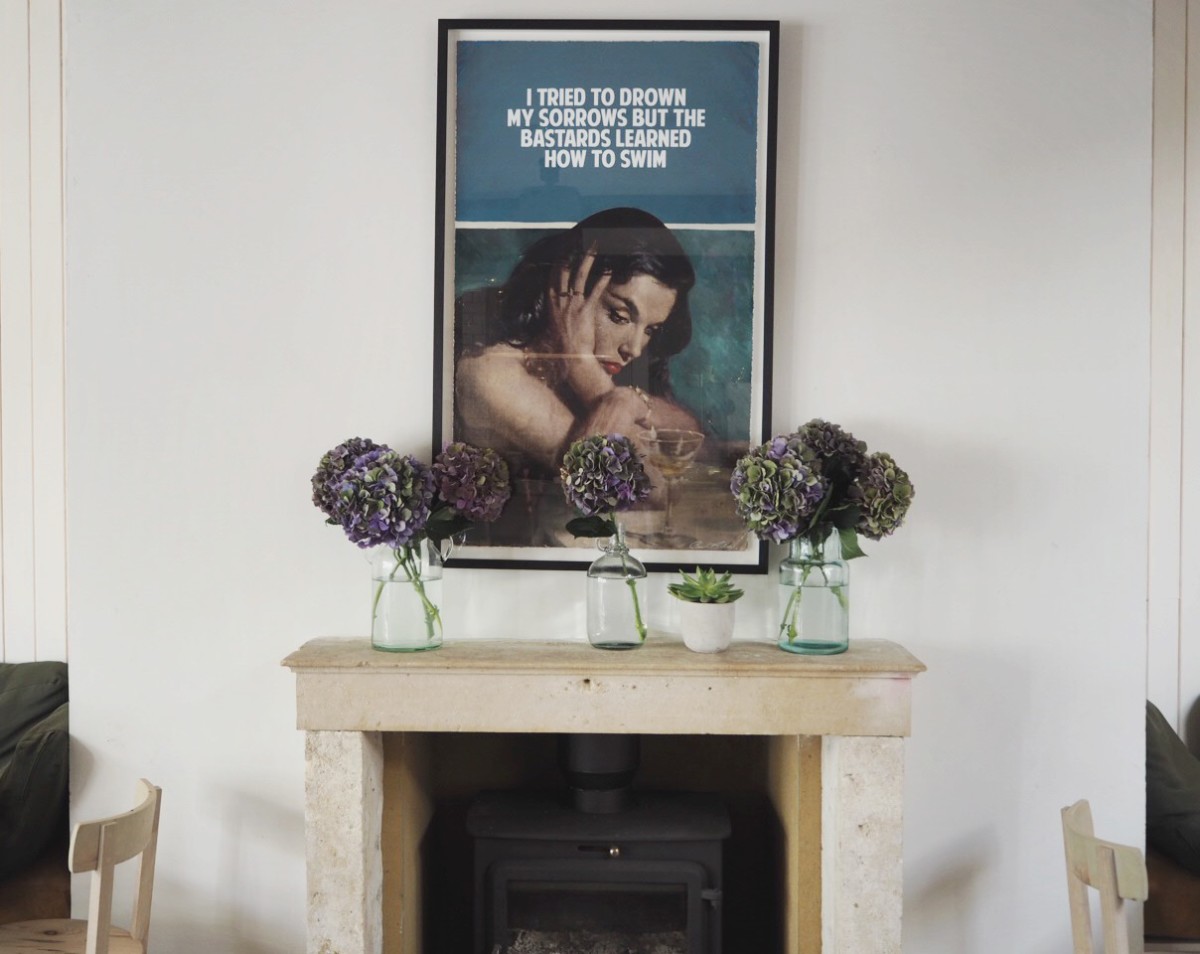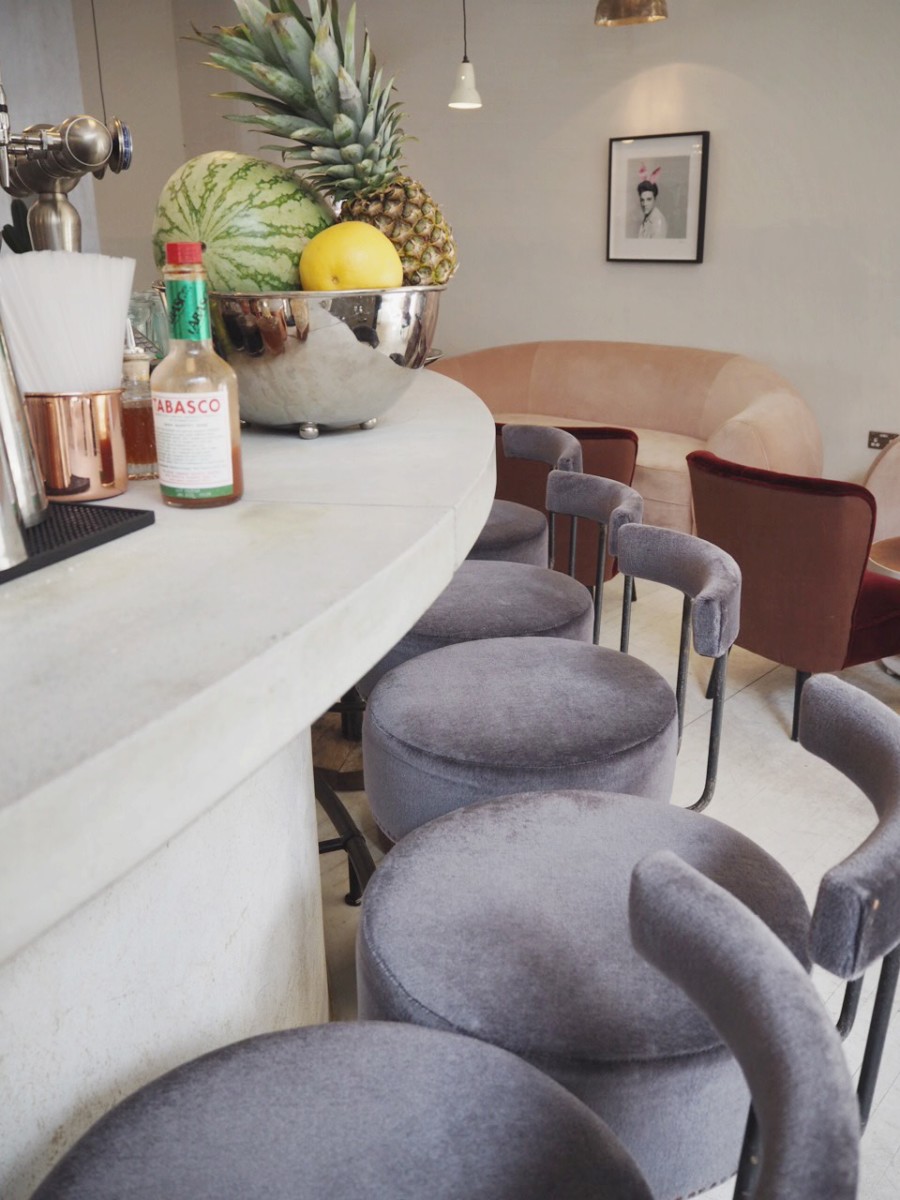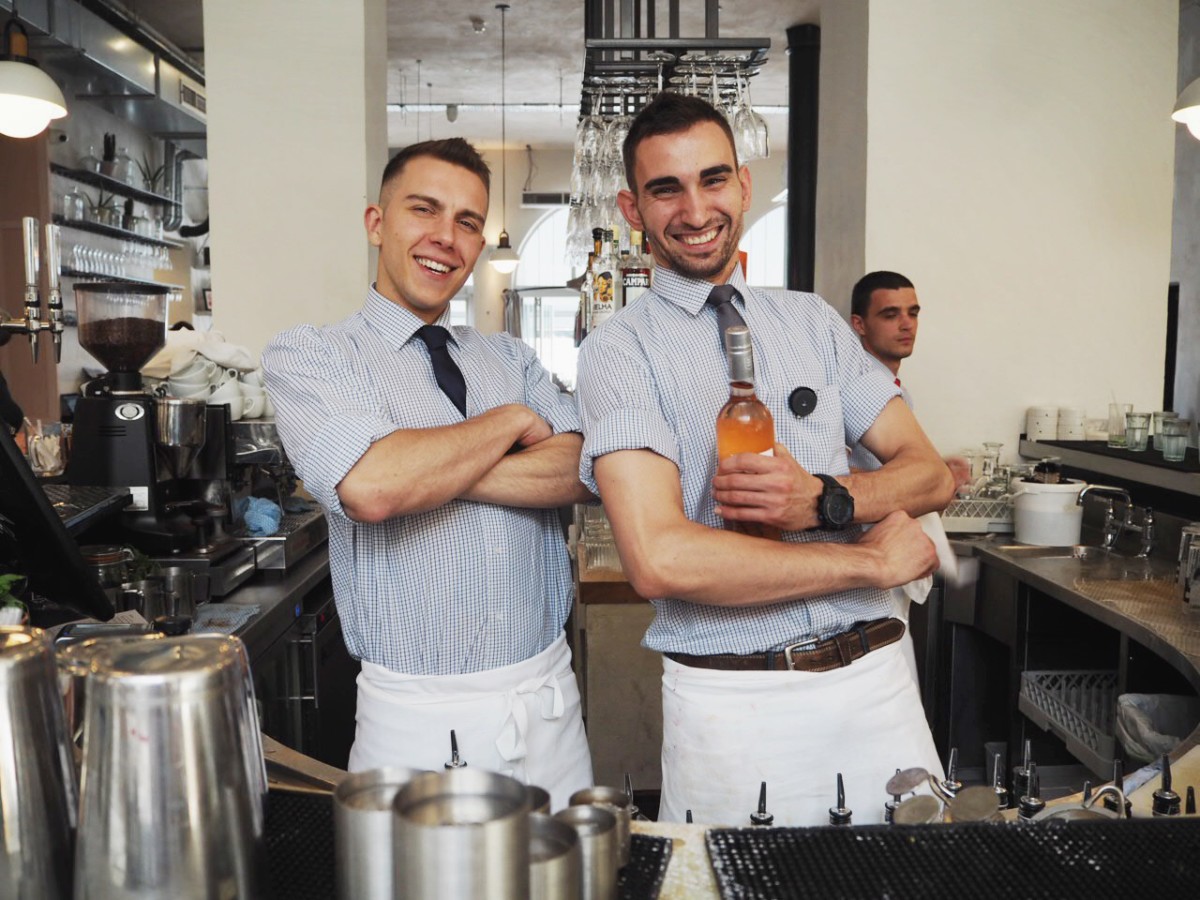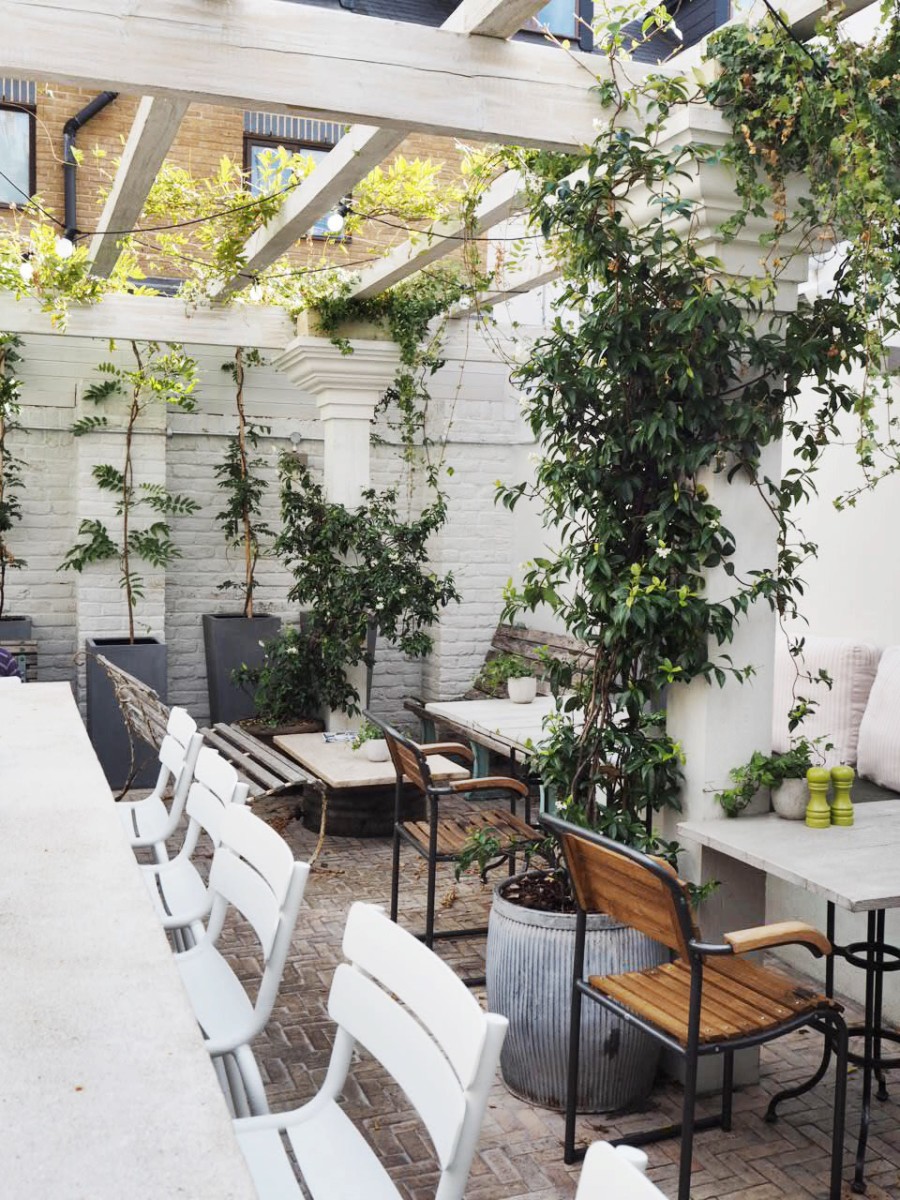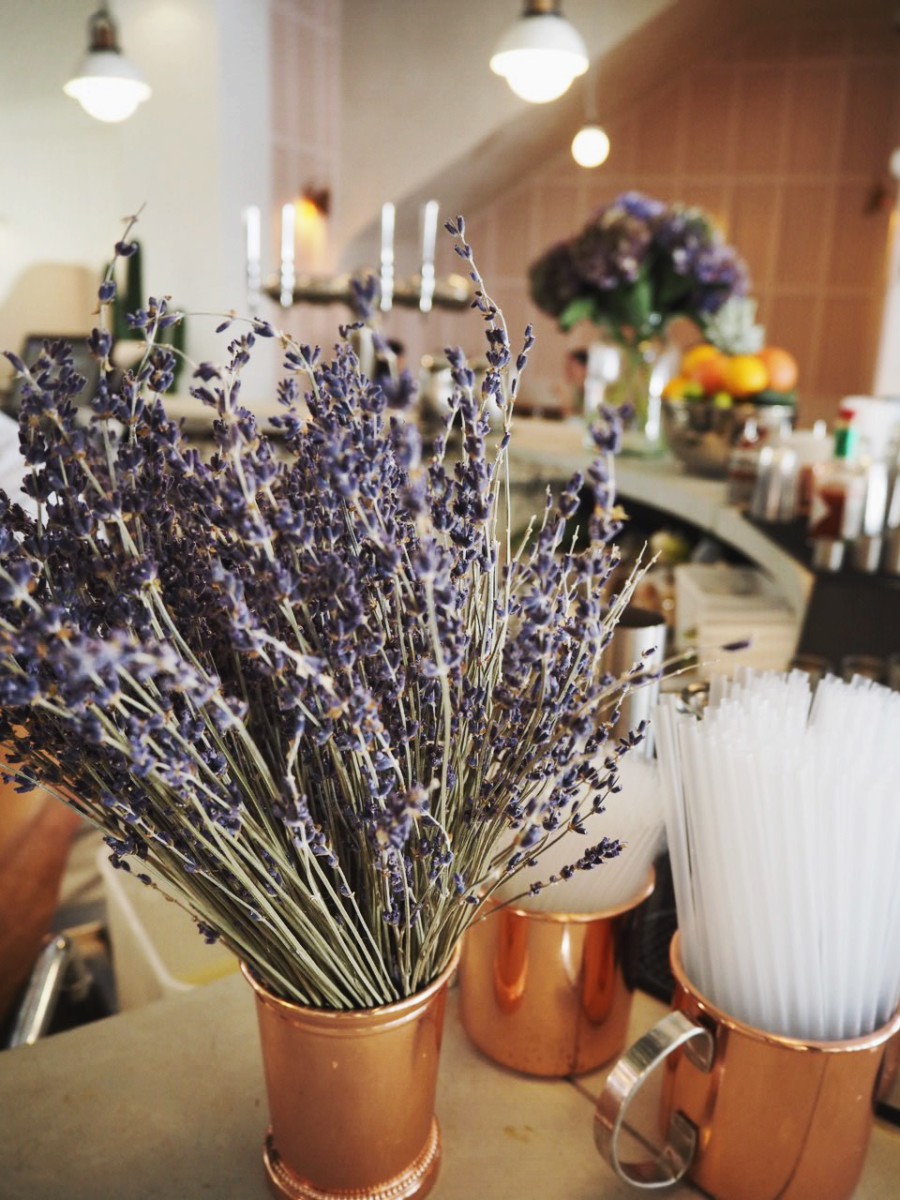 The food is pretty delicious too! Late lunching for us called for a mix of things that we shared but a special mention needs to go to the green gazpacho with burrata; absolutely delicious. Dan's chicken pie was incredibly rich, tasty and packed with flavour. The cantaloupe melon, feta, mint and heirloom tomato salad was also an inspired collection of flavours that I'll certainly be recreating at home at dinner parties to come.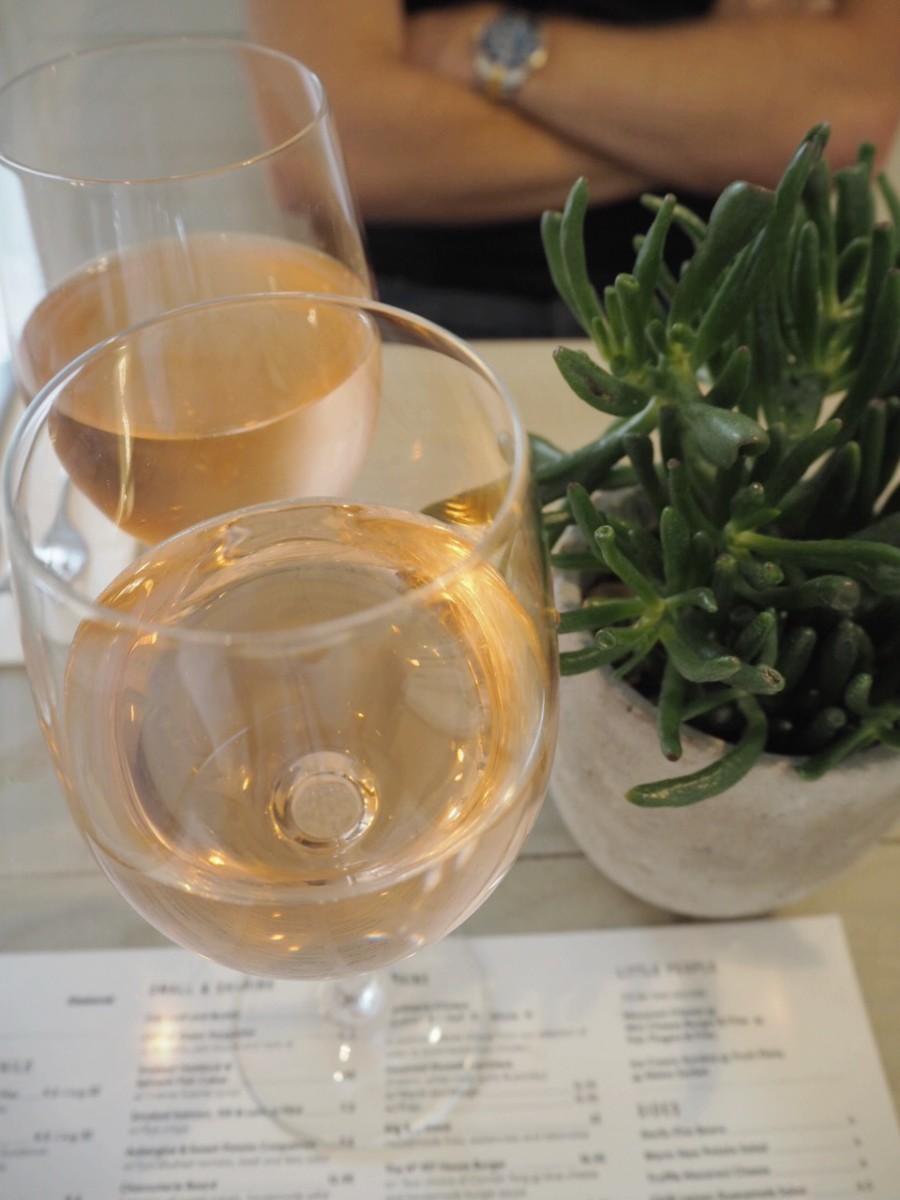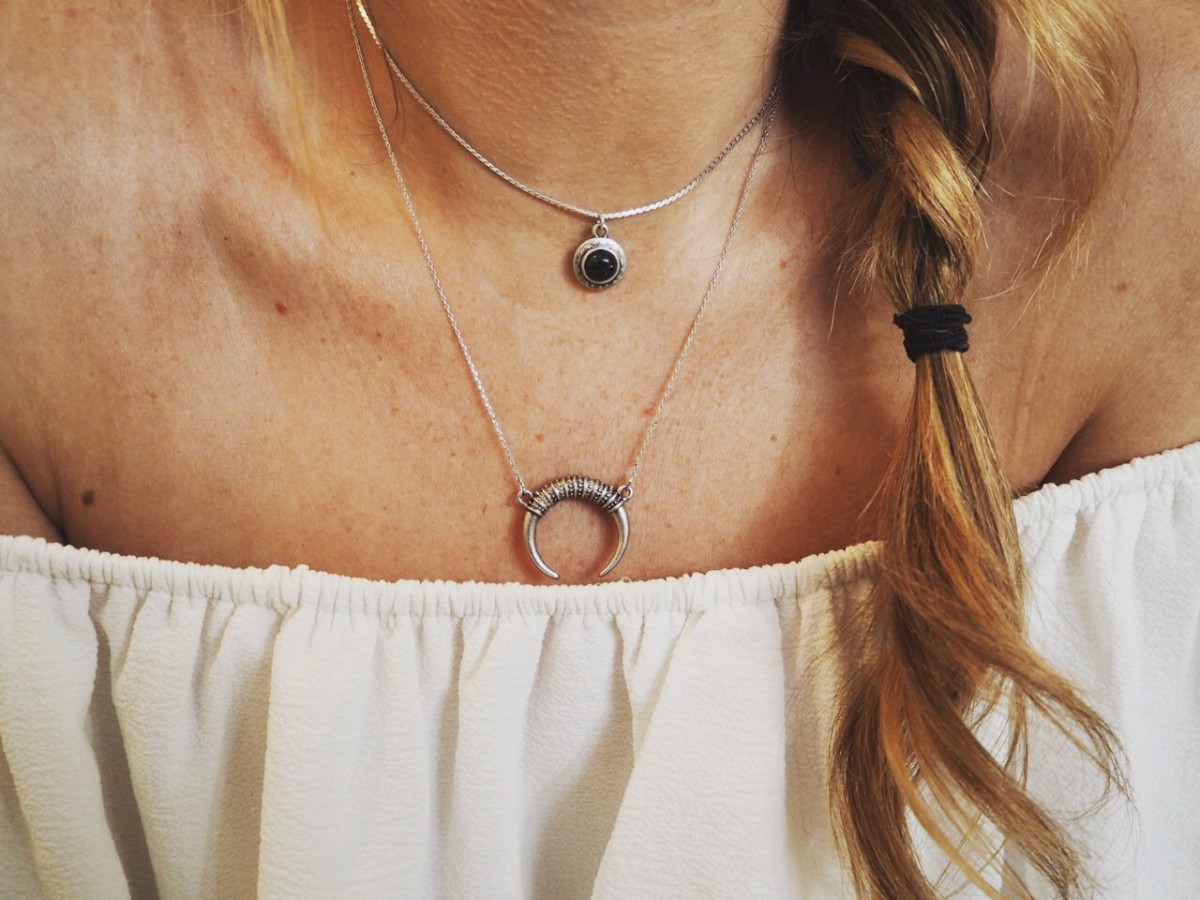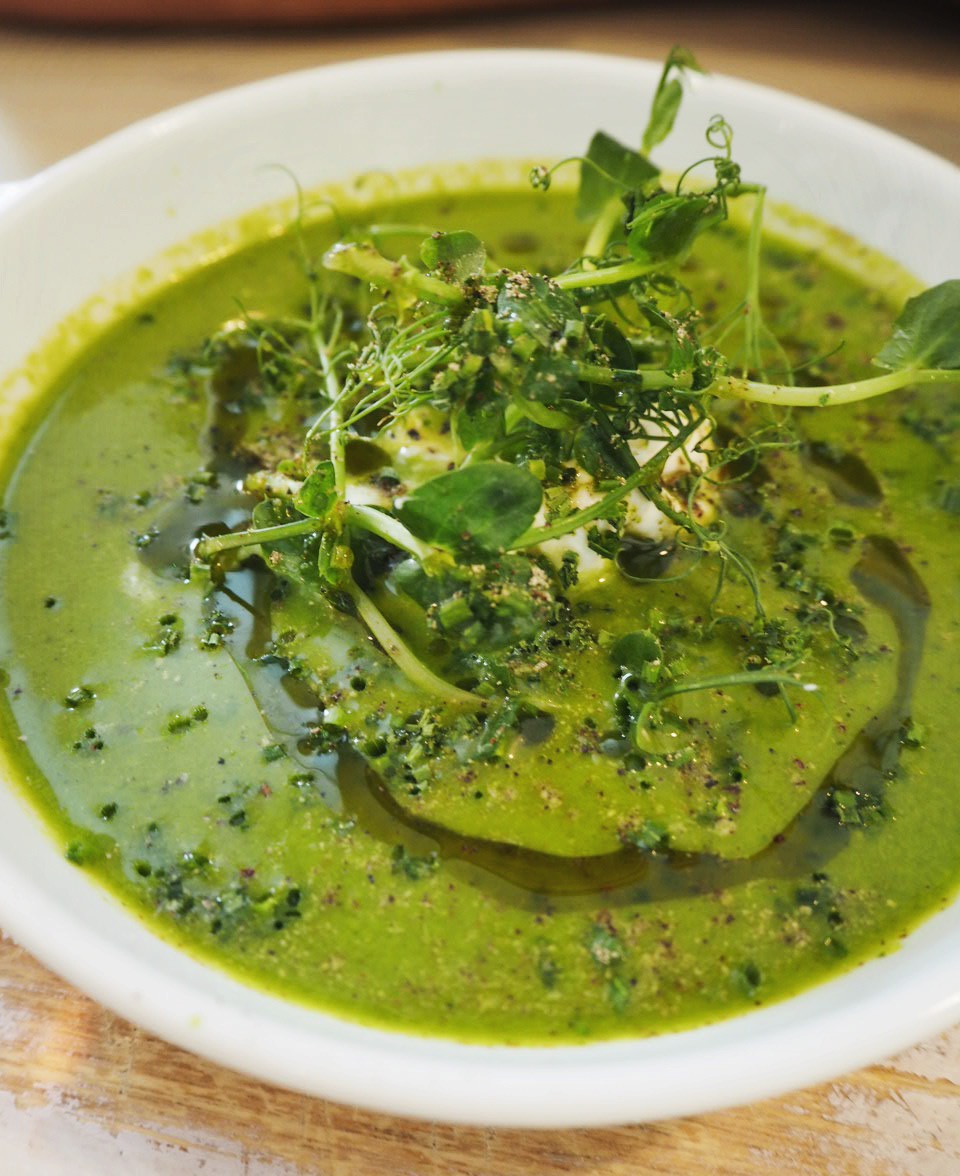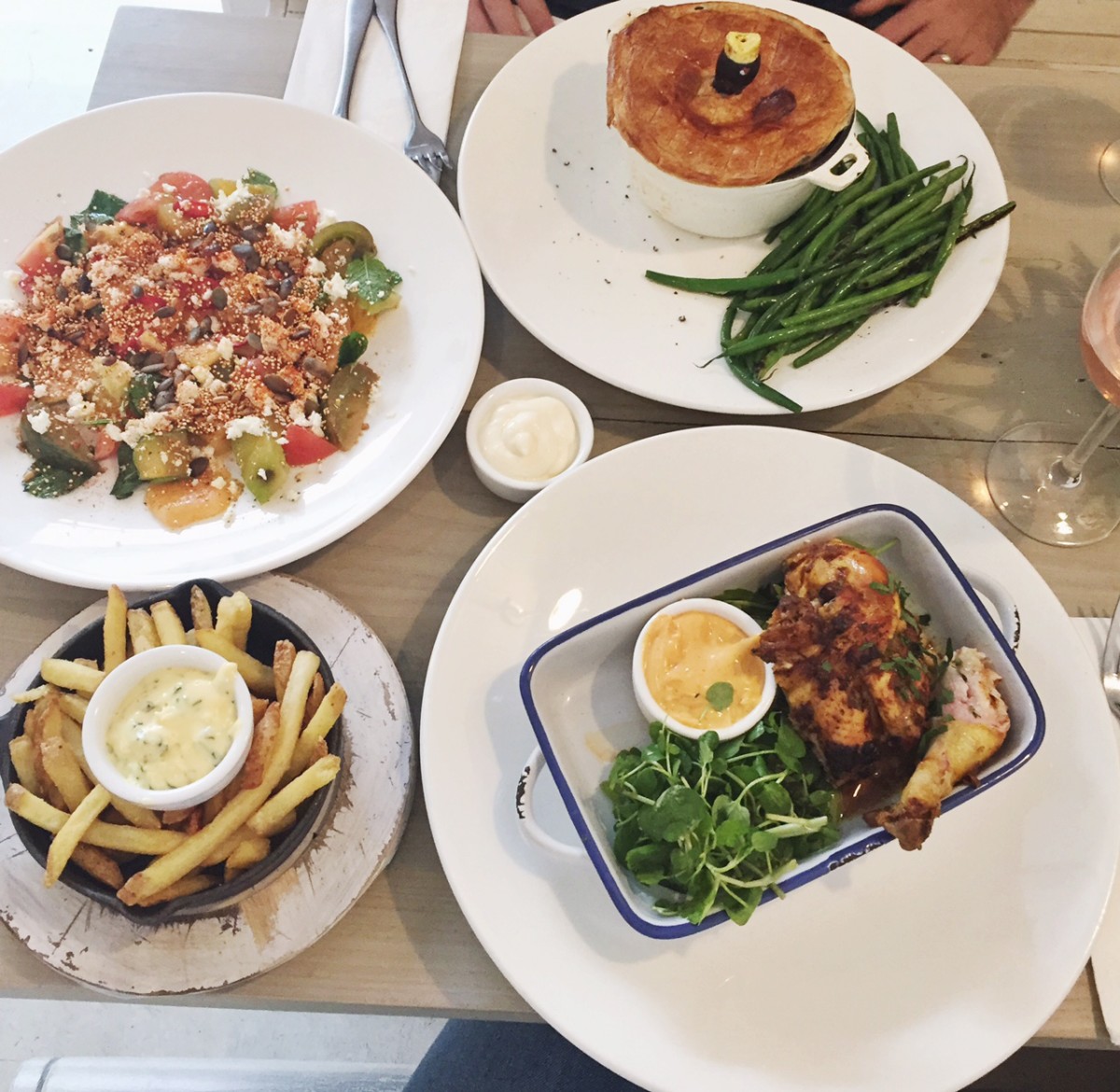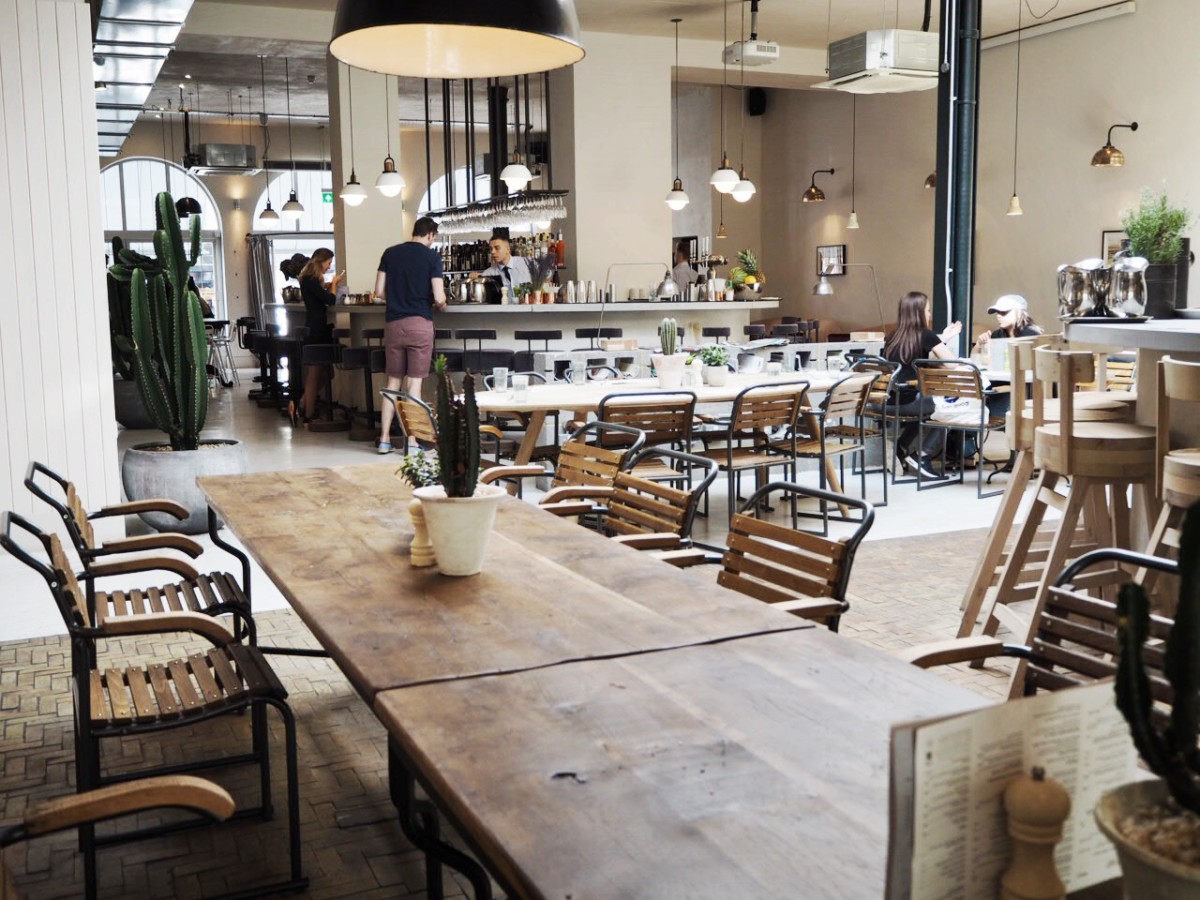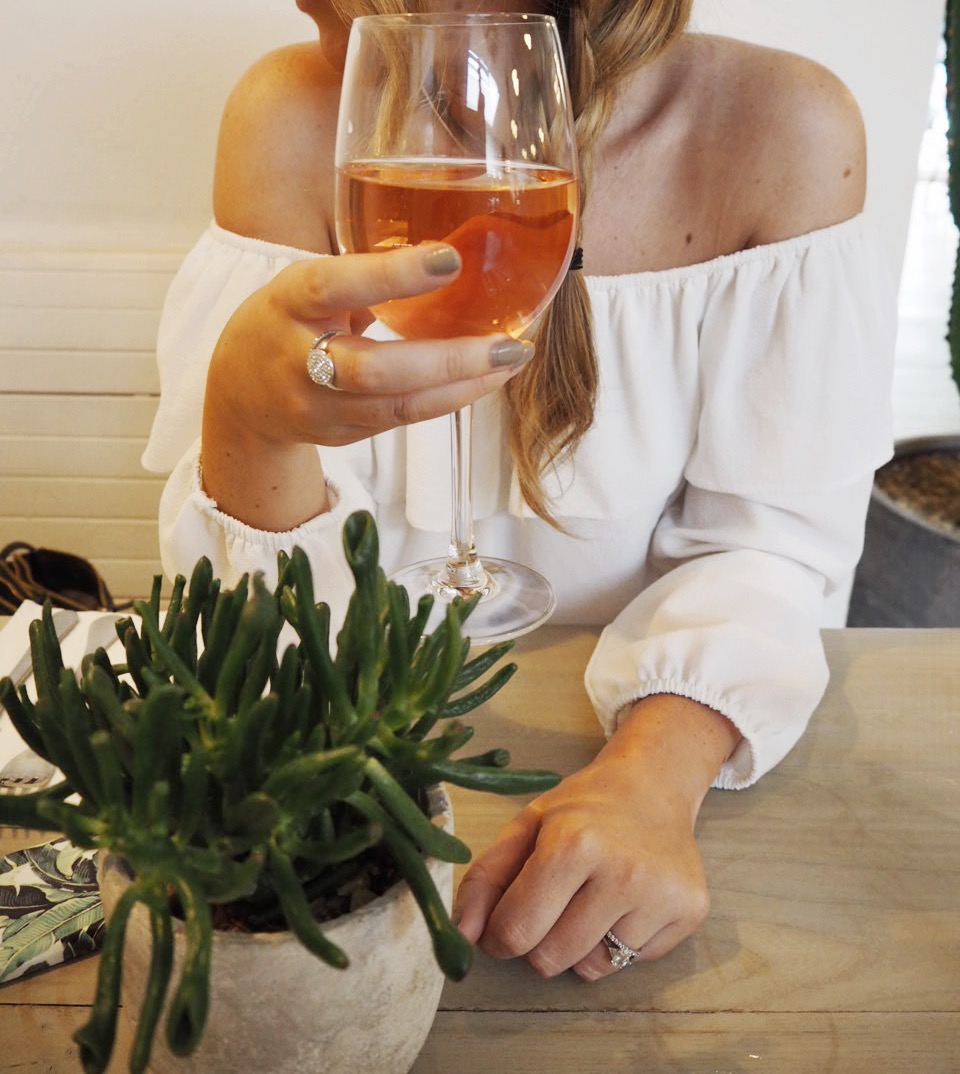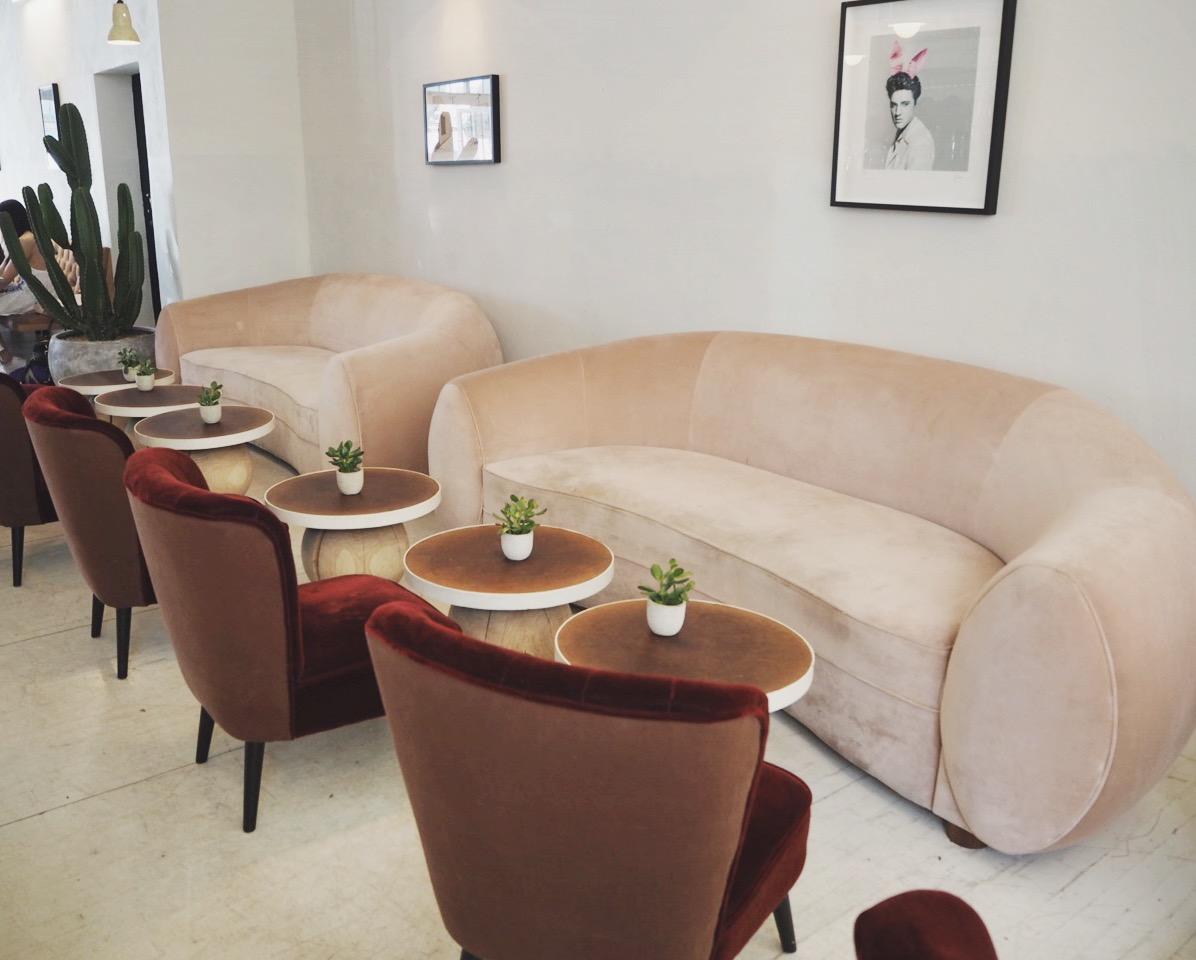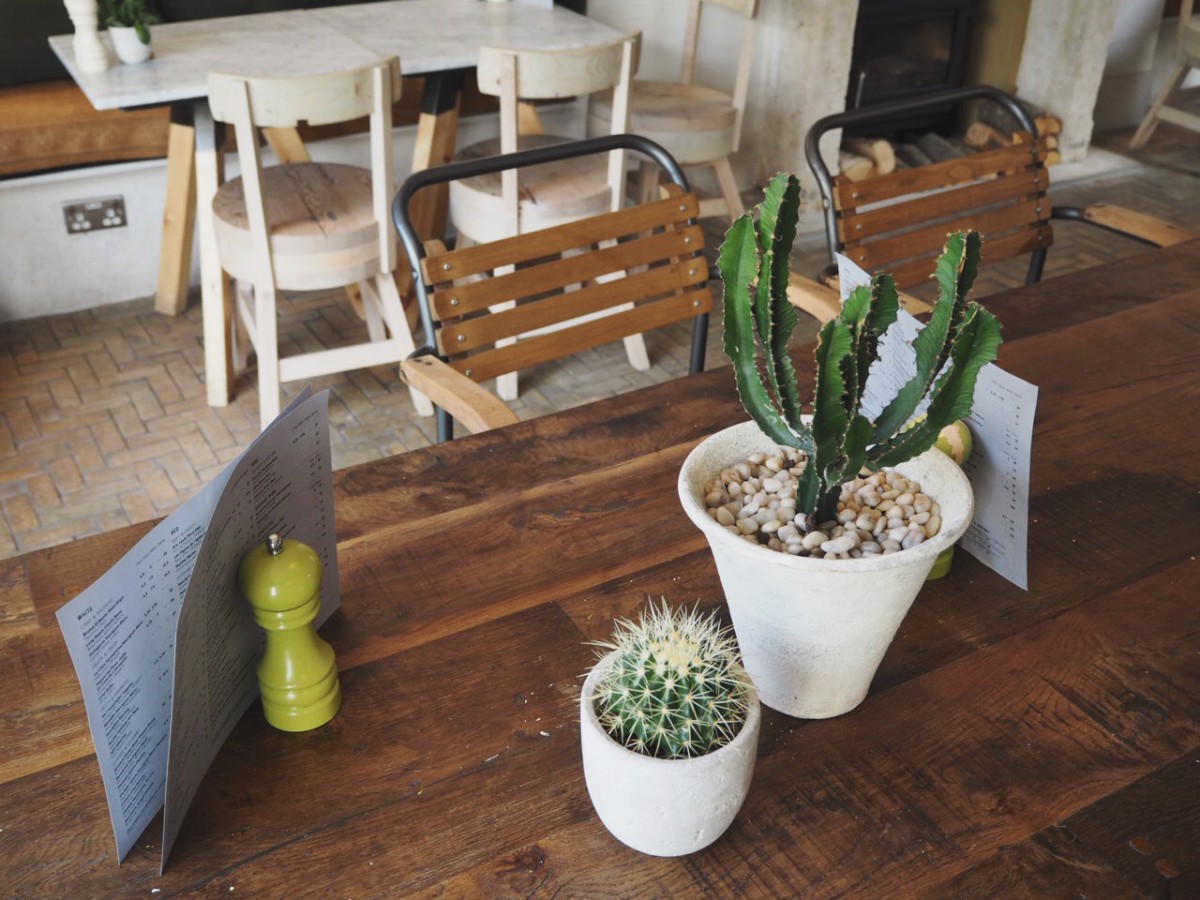 The group behind the restaurant, Darwin & Wallace, have four other venues in South and West London. I've visited their Pimlico based sister restaurant, No 11 Pimlico Road,  in a previous post and am looking forward to checking out the other two – No 1 Duke Street and No 32 The Old Town.
The Fire Station leaves you with major interior design inspiration, a satisfied stomach and one pretty great life mantra outside the loo's…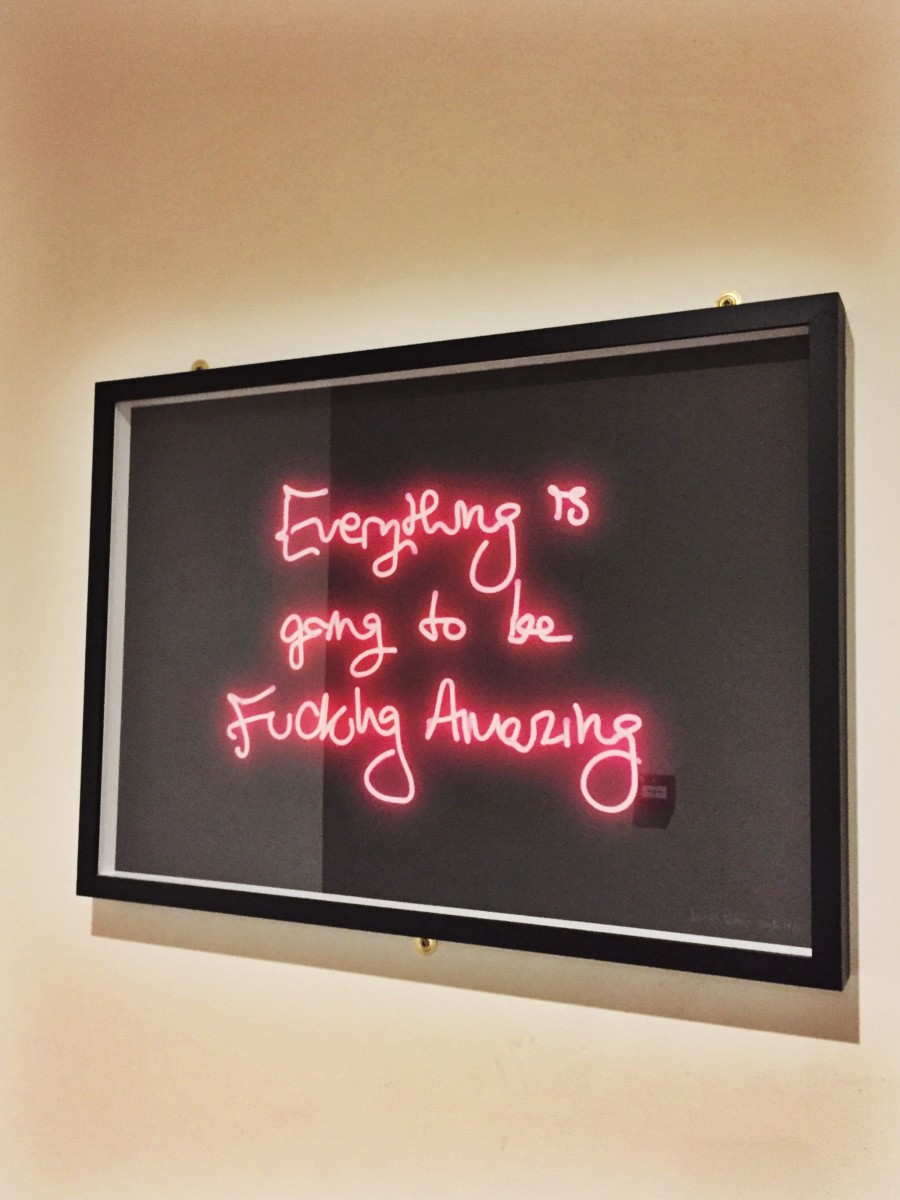 You can book easily online here. Let me know if you head down too – enjoy!
LMNH x