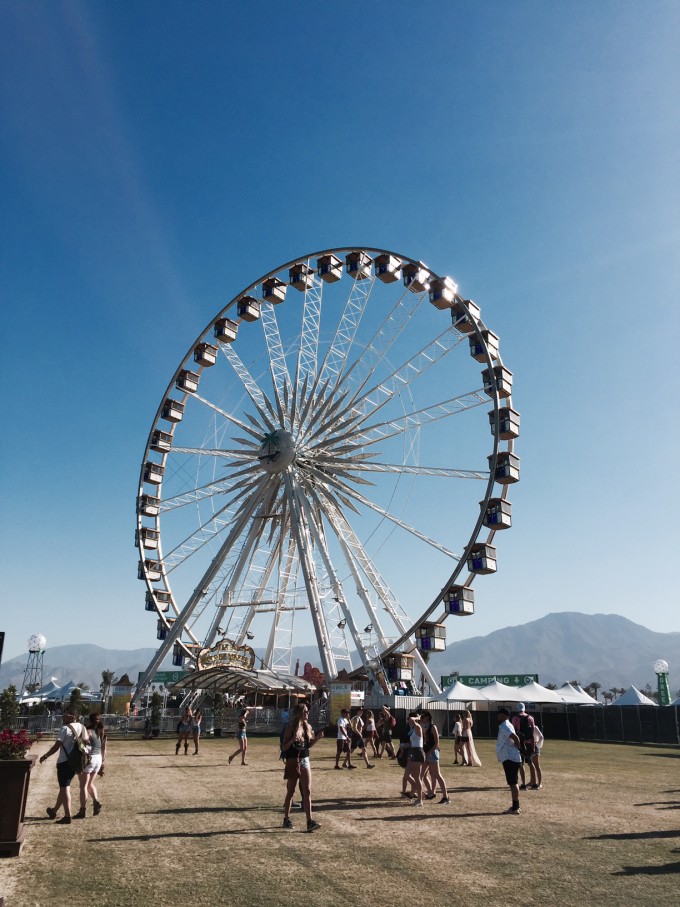 After a few months of planning our holiday, Liv (my little sister) and I found ourselves having a cheeky glass of champagne at Heathrow toasting to a great trip with lots of adventures. First up on our California holiday was a weekend in Palm Springs; this was my first time at Coachella and I really didn't really know what to expect. My festival experiences are limited to the UK offerings of Glastonbury, Lovebox and Wireless so I was looking forward to seeing how these festivals were done stateside!
A relatively new festival, Coachella Valley Music and Arts Festival has been around since 1999 where it was just a one day event, whereas today it's three days of music over two weekends with identical line ups both weekends. We went for the first weekend and I get the impression this is definitely the busiest.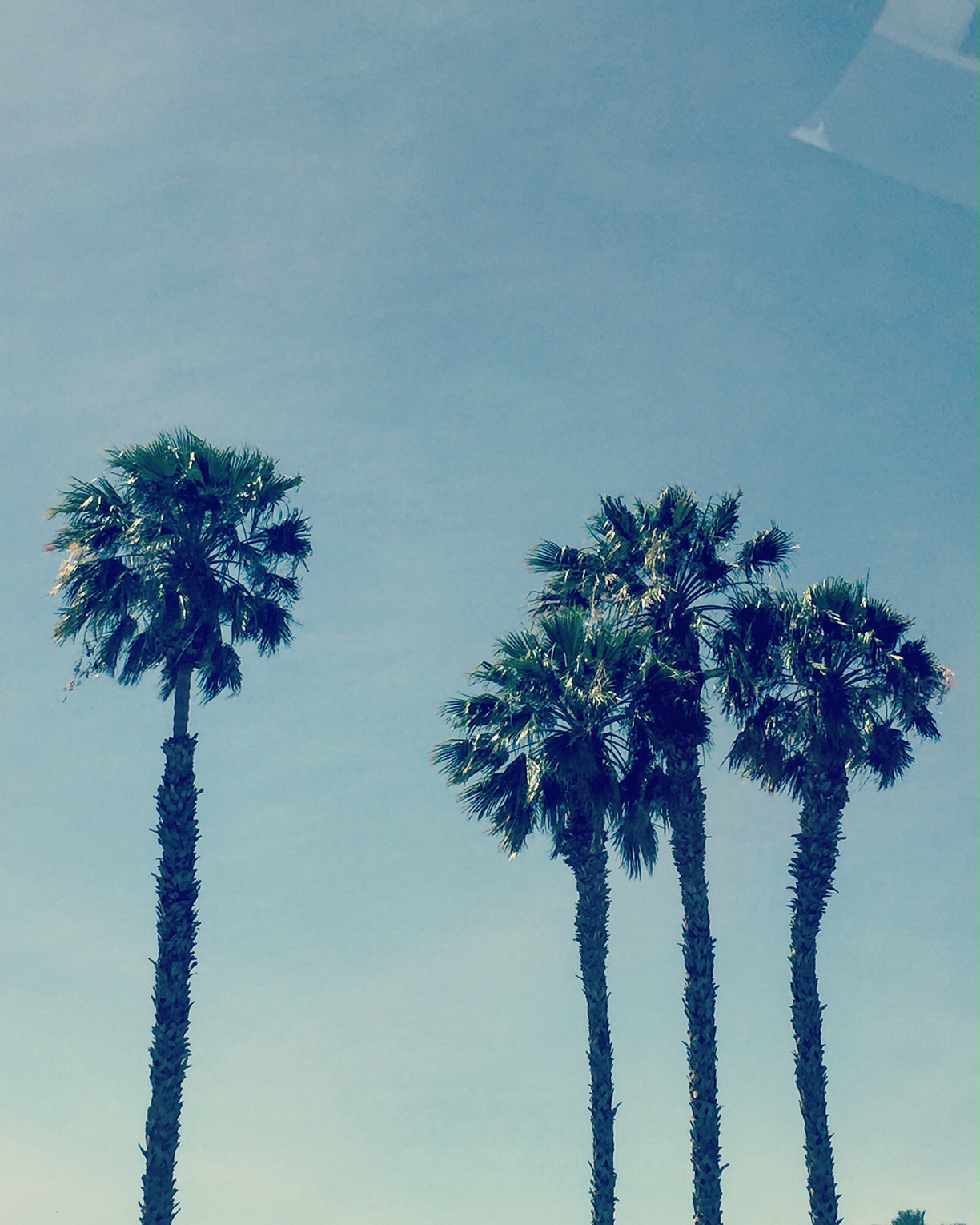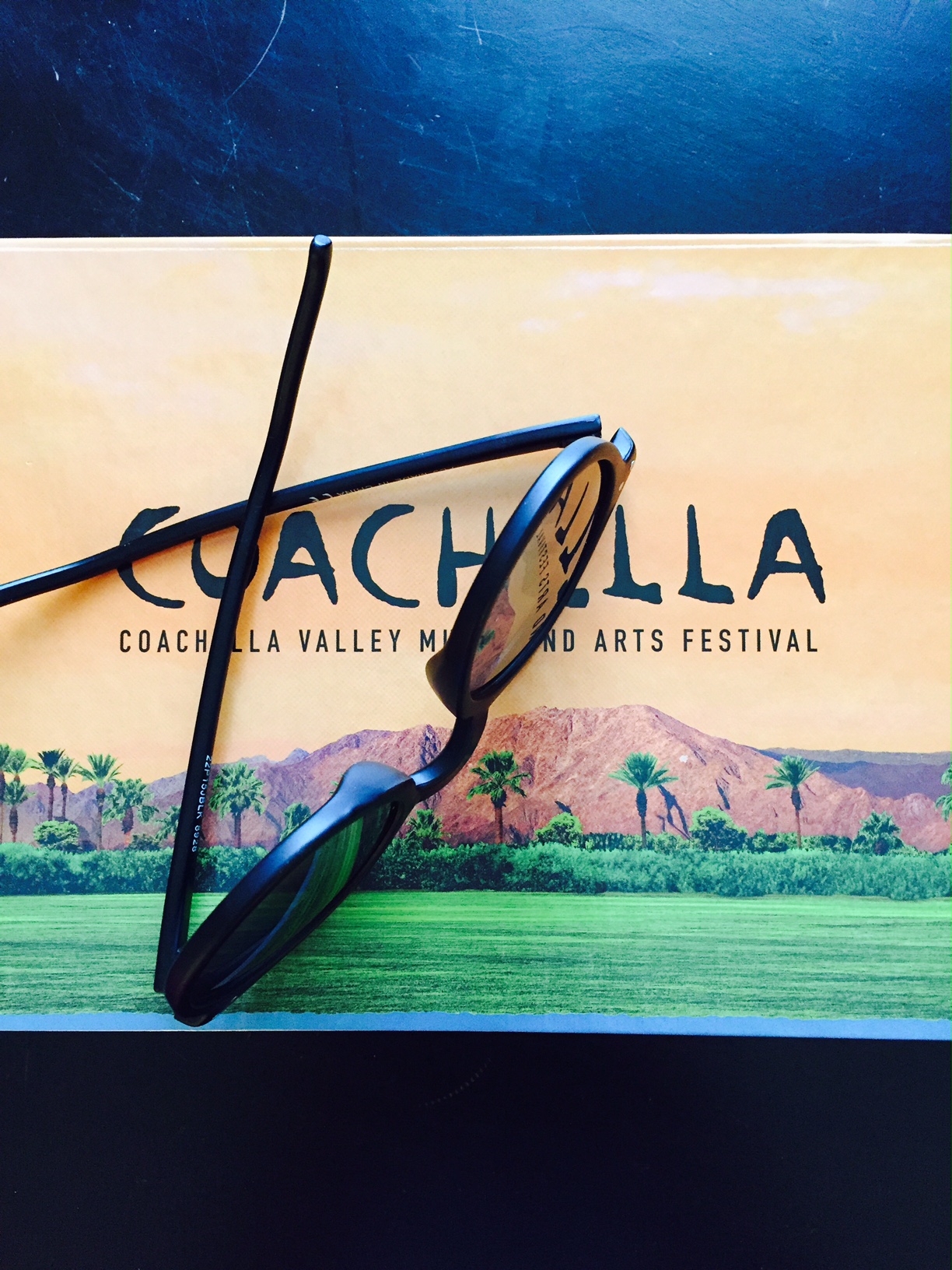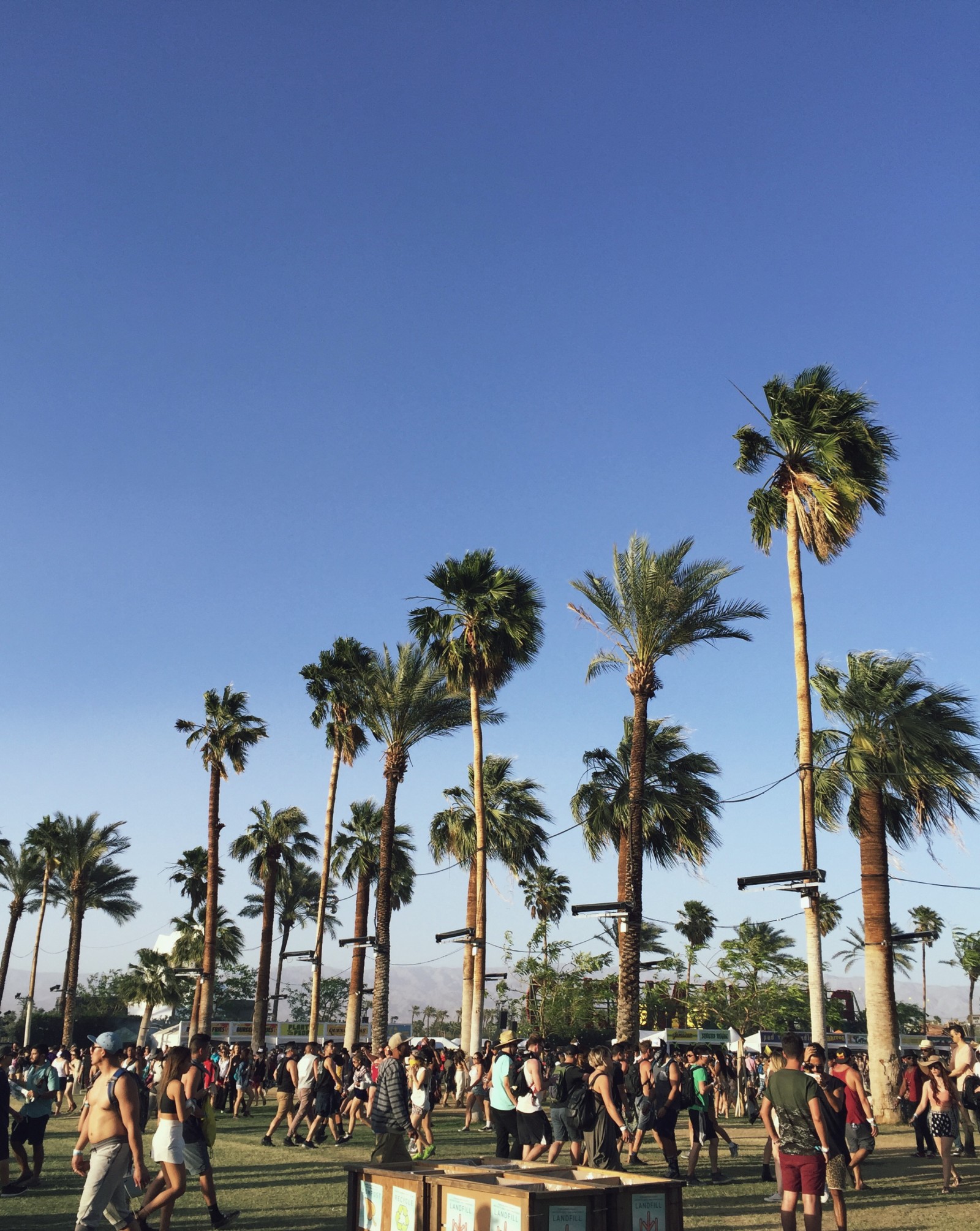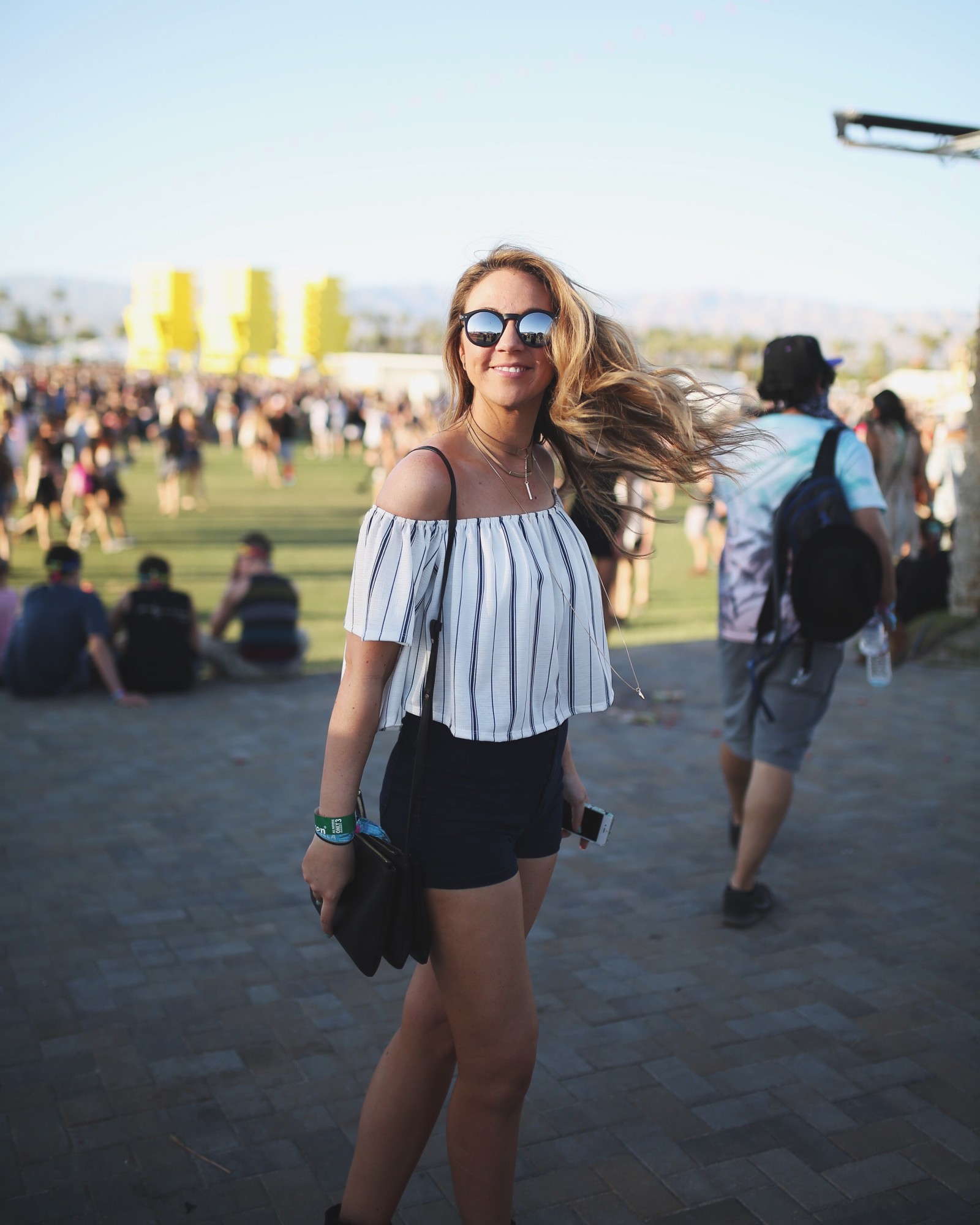 First impressions of the site was how much smaller it was than I thought it was going to be and just how PRETTY it was. The palm tree borders of the polo field in Indio, Palm Springs where Coachella takes place is a truly gorgeous setting. There's 5 main stages and then an indoor dance tent and across the weekend a huge variety of bands play to cater for every music taste. Our favourite acts throughout the weekend included Run The Jewels, Aluna George, The Chainsmokers, Ice Cube and Calvin Harris – plus many many more.
As well as the music, there's lots of art on show with numerous sculptures and pop-up shops on site that make for a nice break if you're in between watching acts. Not to mention the food – along with the usual festival grub of hotdogs, burgers and tacos, you know you're at a California festival when giant slices of watermelon and vegan juices are also on offer!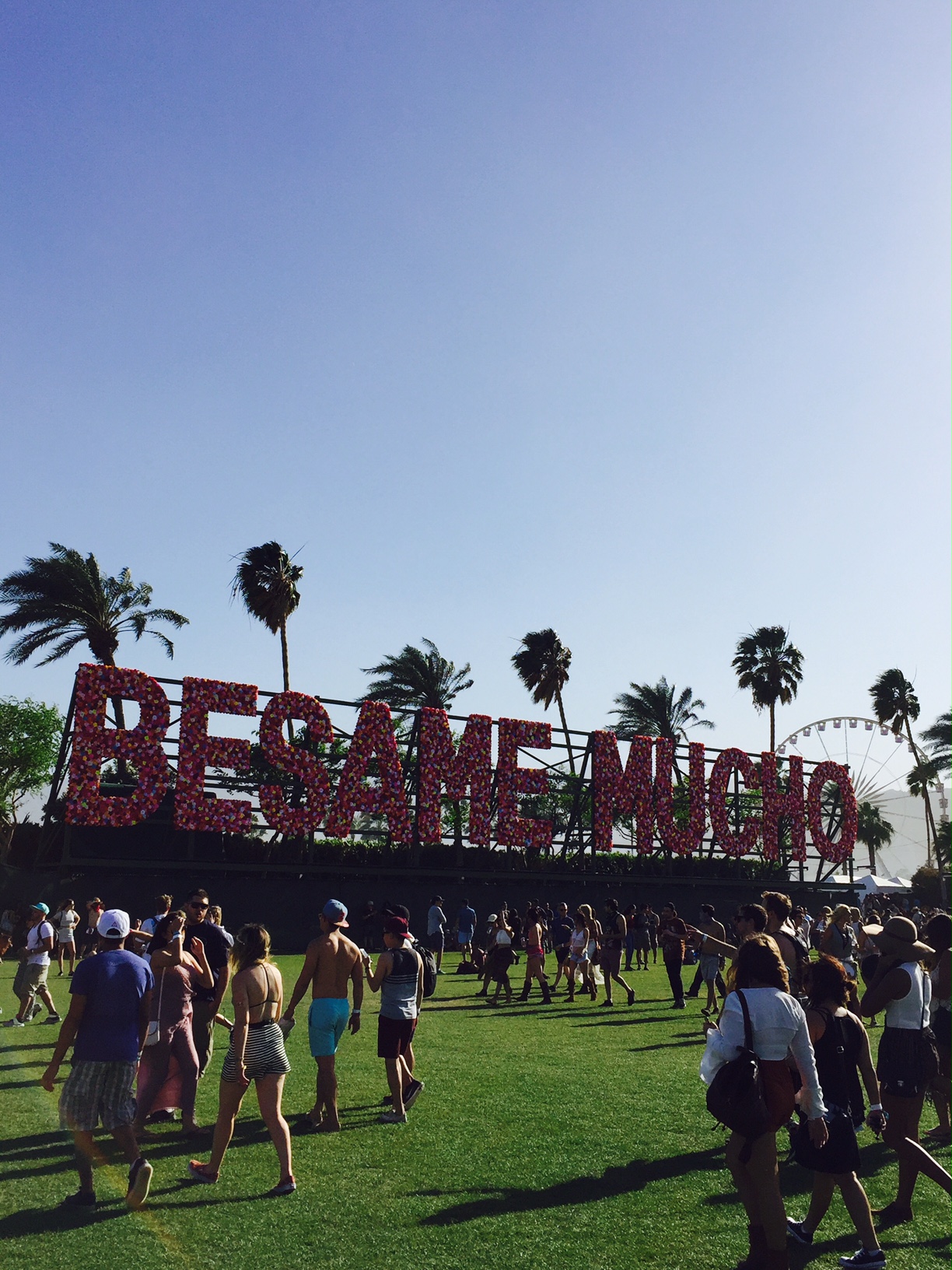 My personal favourite installation was called 'BESAME MUCHO' (above). The typographic sign was created by Miami based design duo R&R Studios and it loosely translates into English as 'kiss me a lot'. The designers interpret this phrase to mean freedom and togetherness and so to celebrate one of the most social festivals out there they wanted to create an installation that drew the crowds in and encouraged them to interact with it. They seemed to accomplish their mission, as everyone's instagram feeds at the festival seemed to feature this pretty floral display.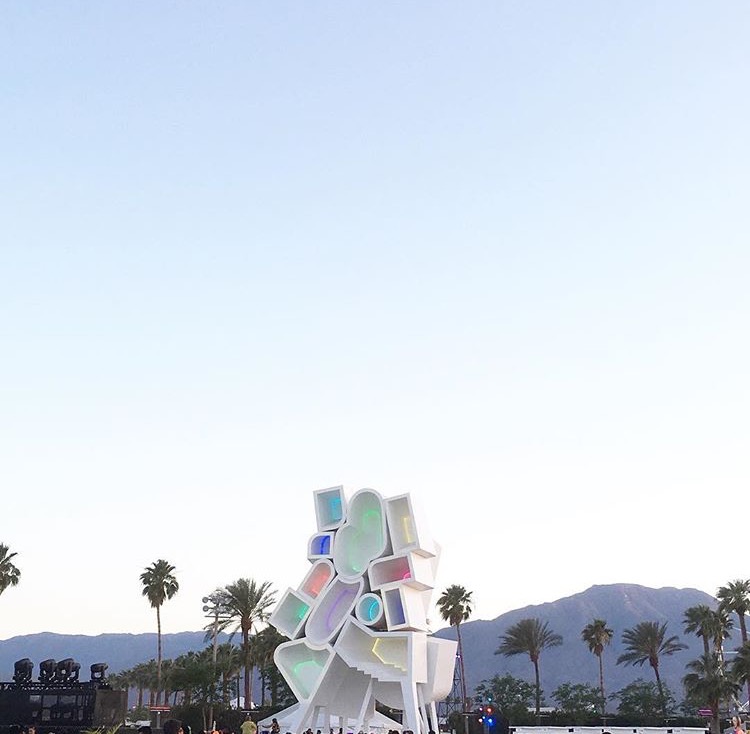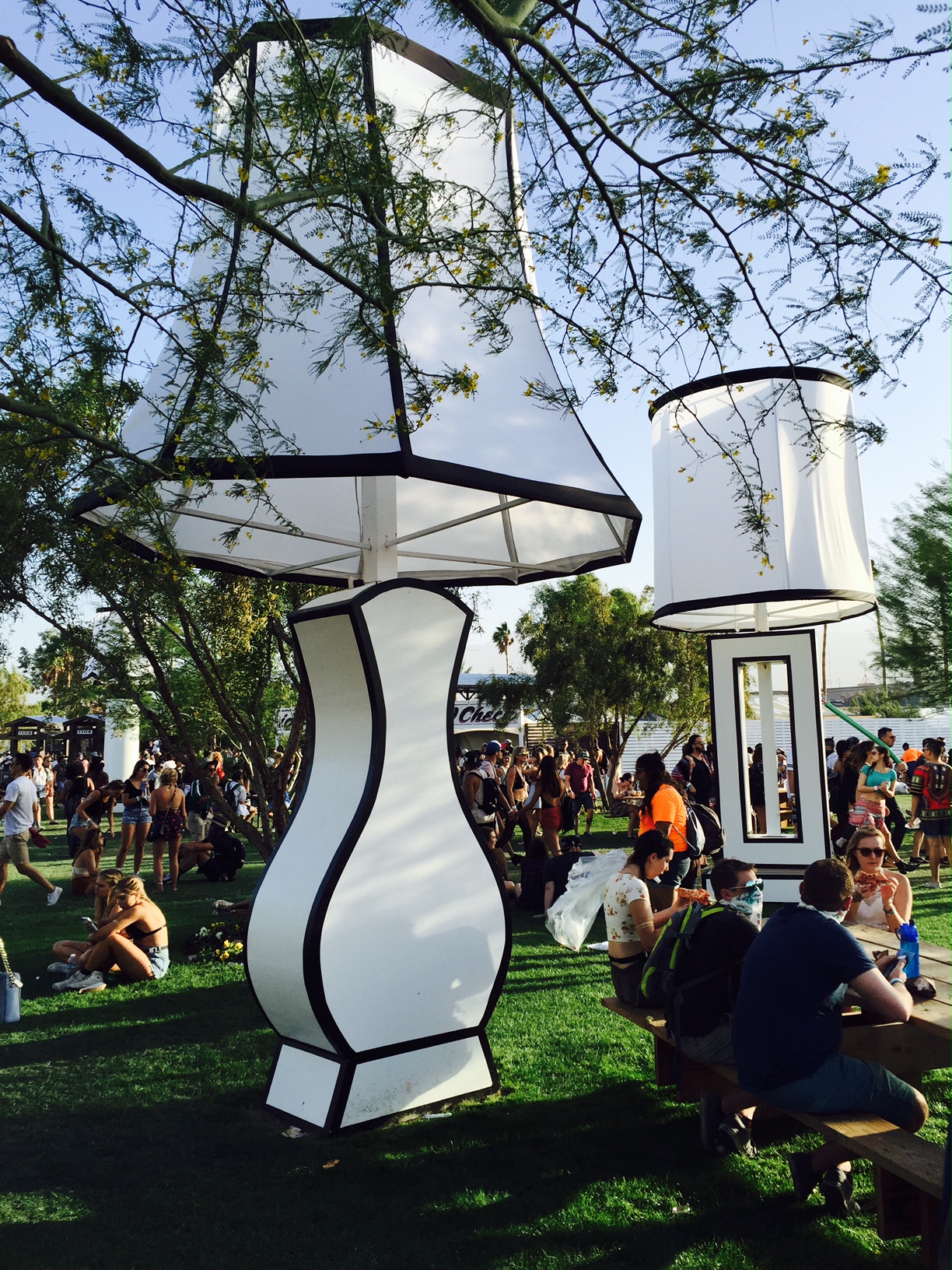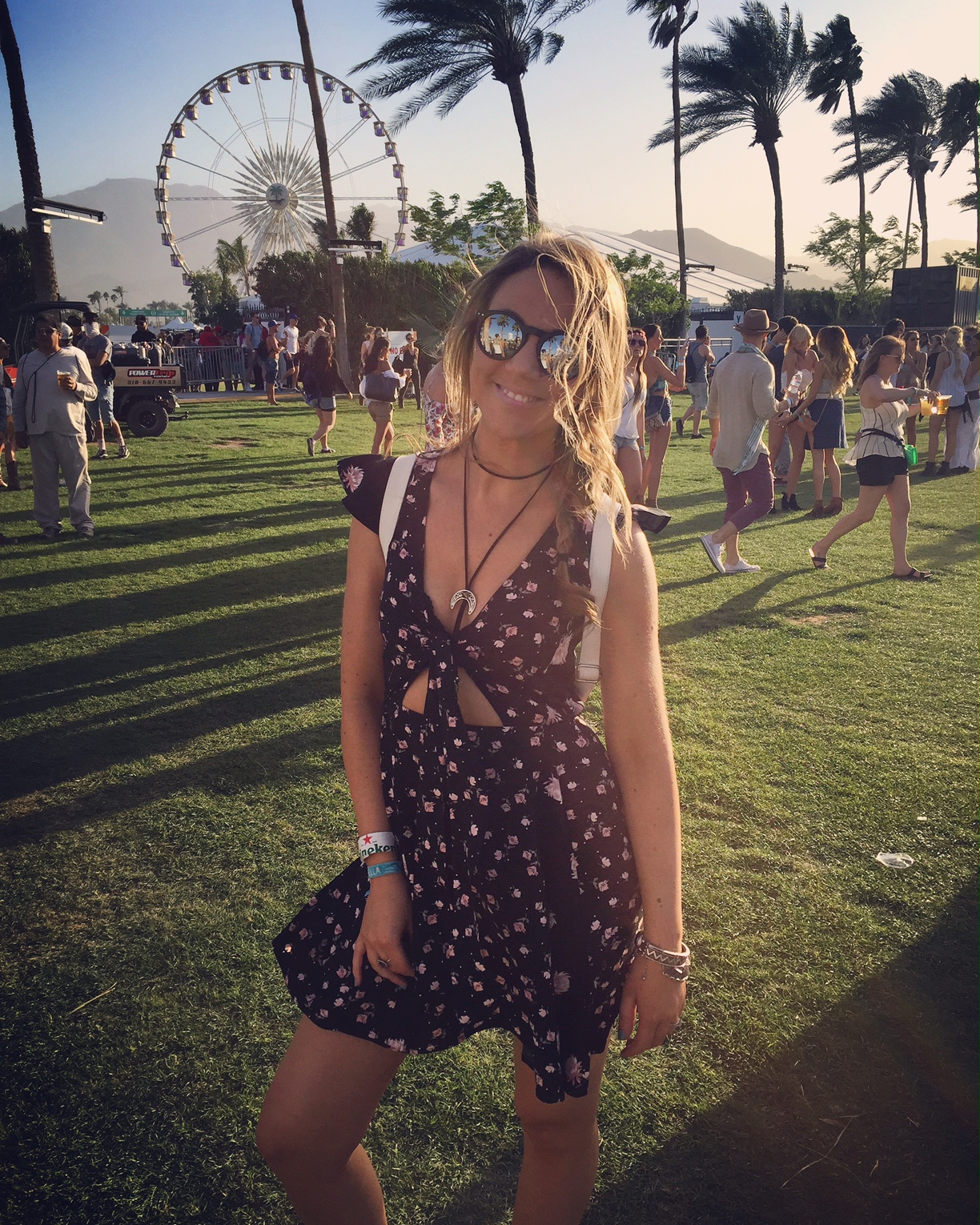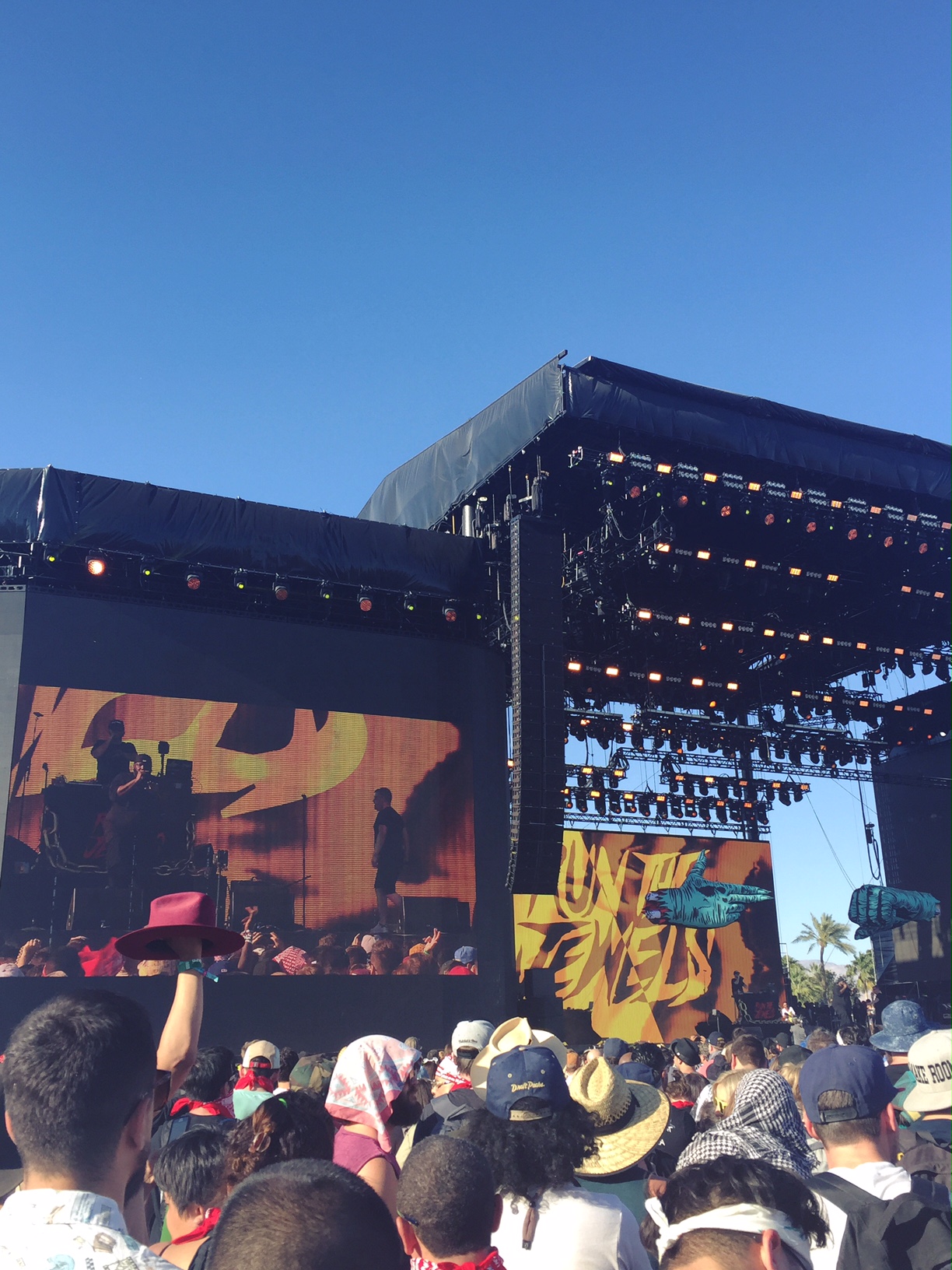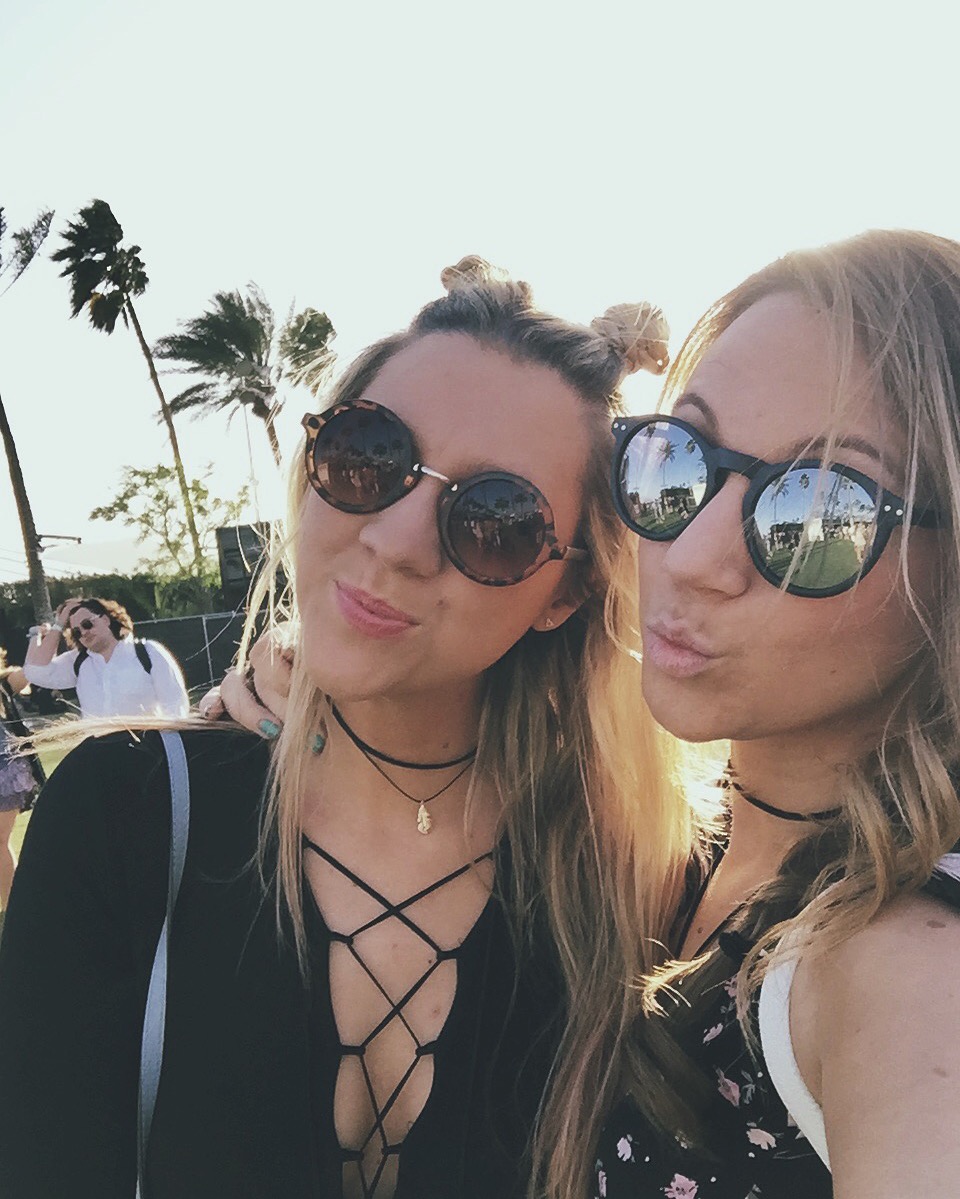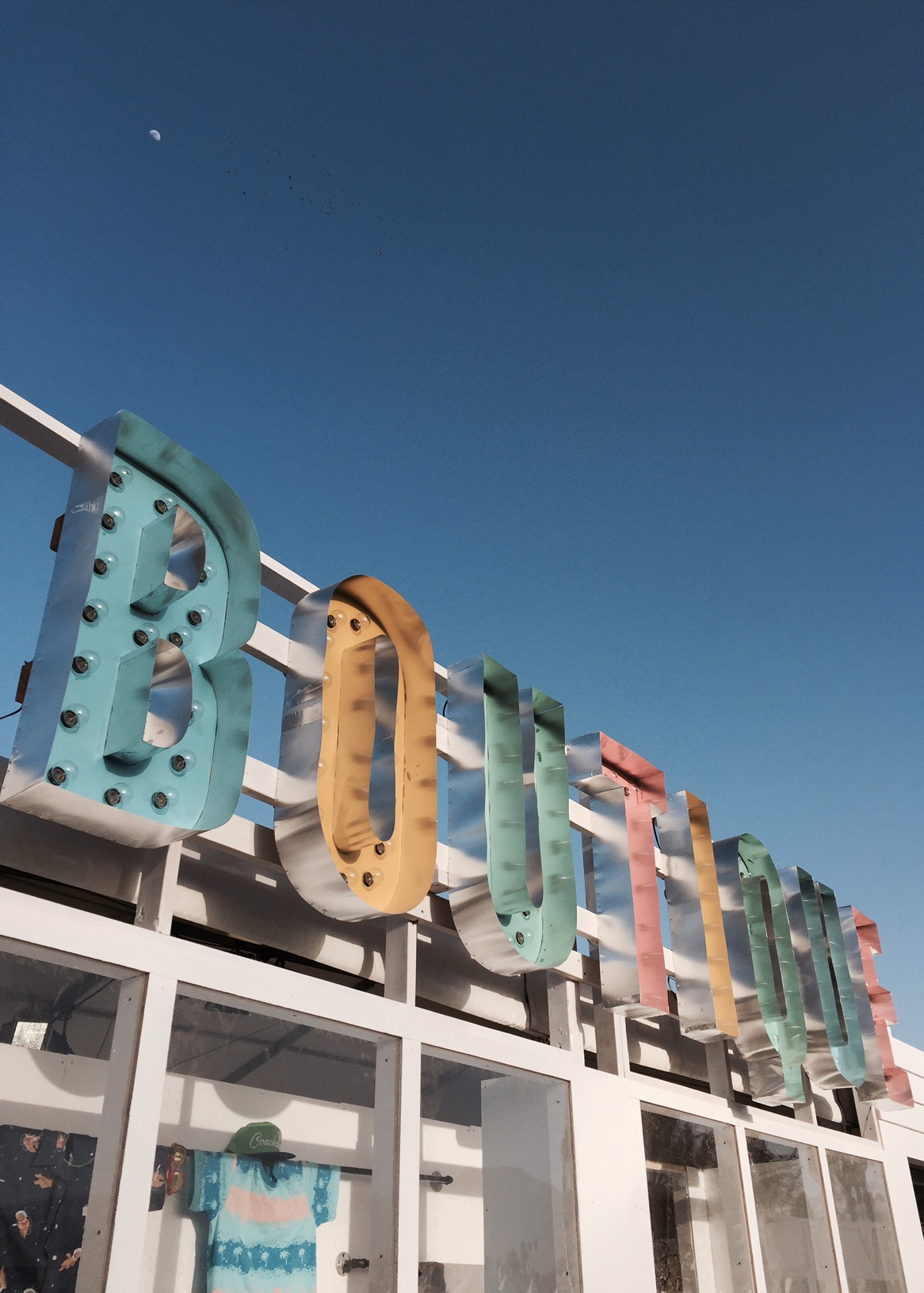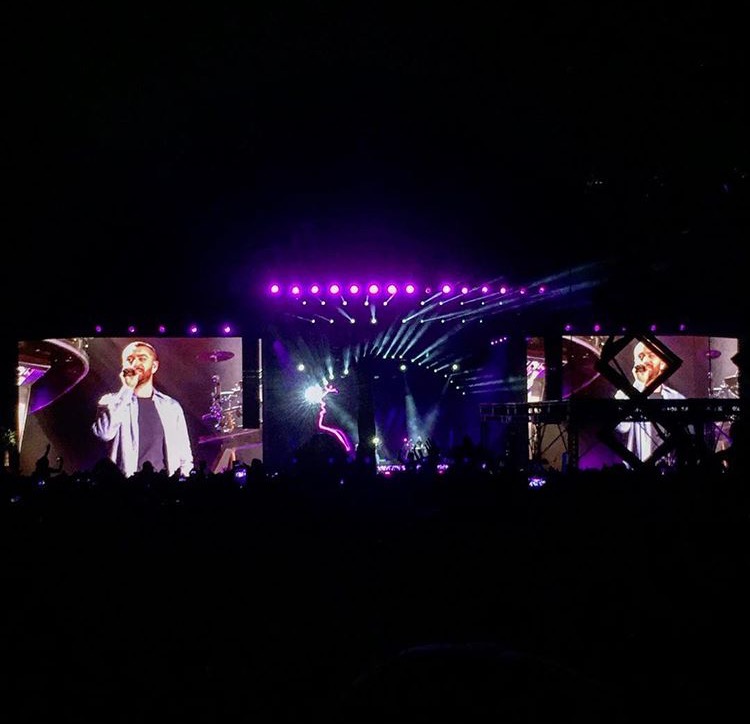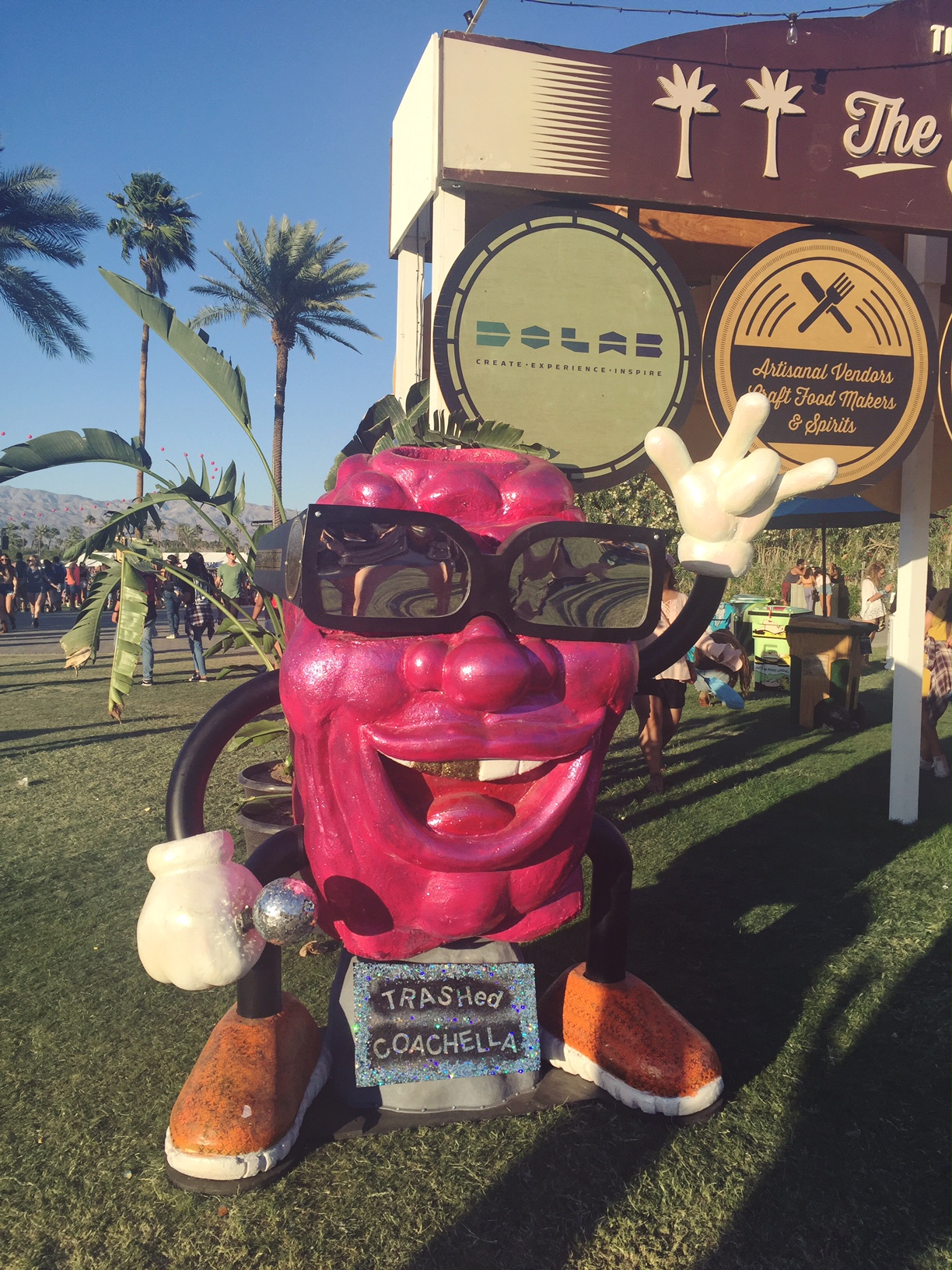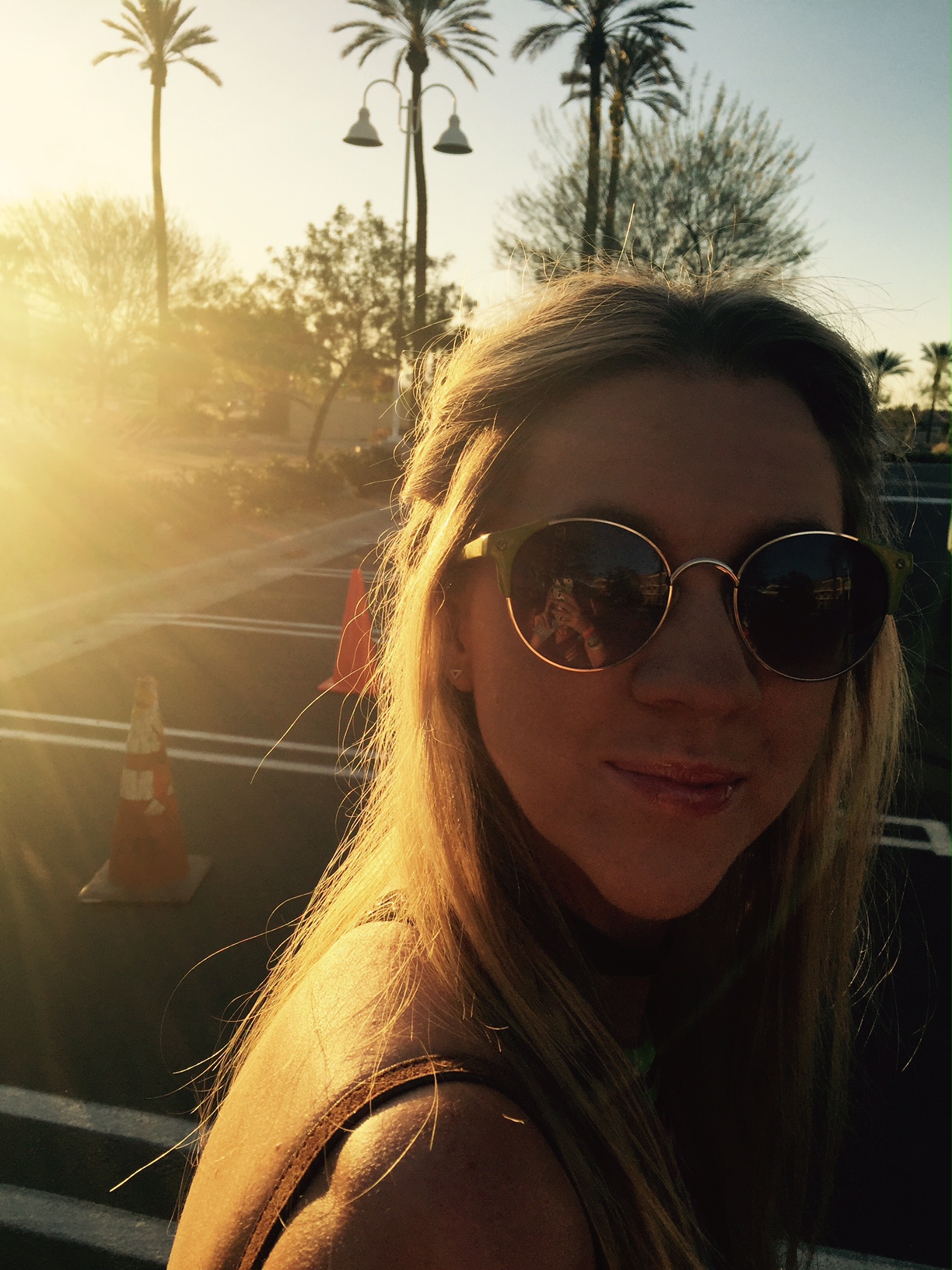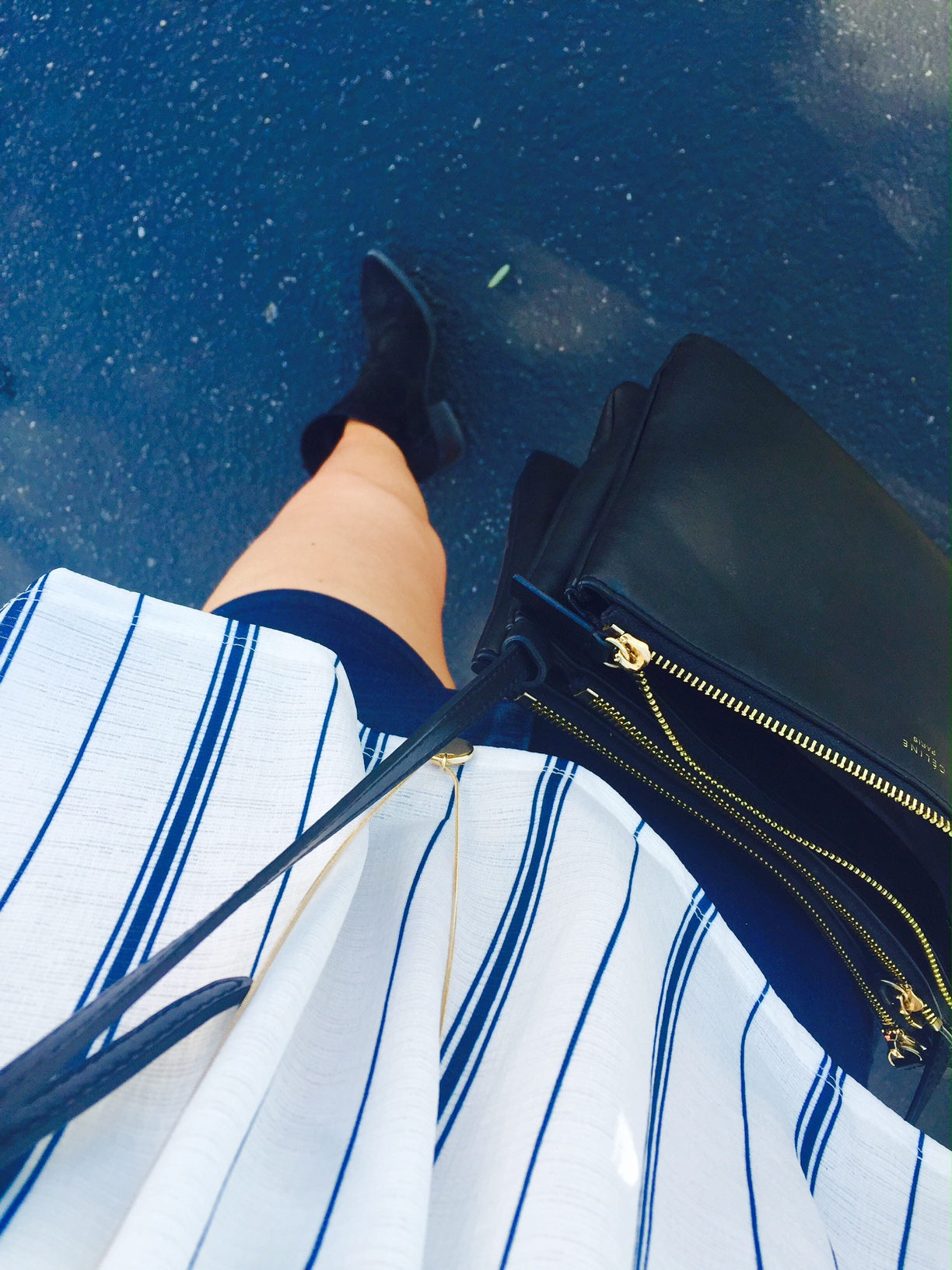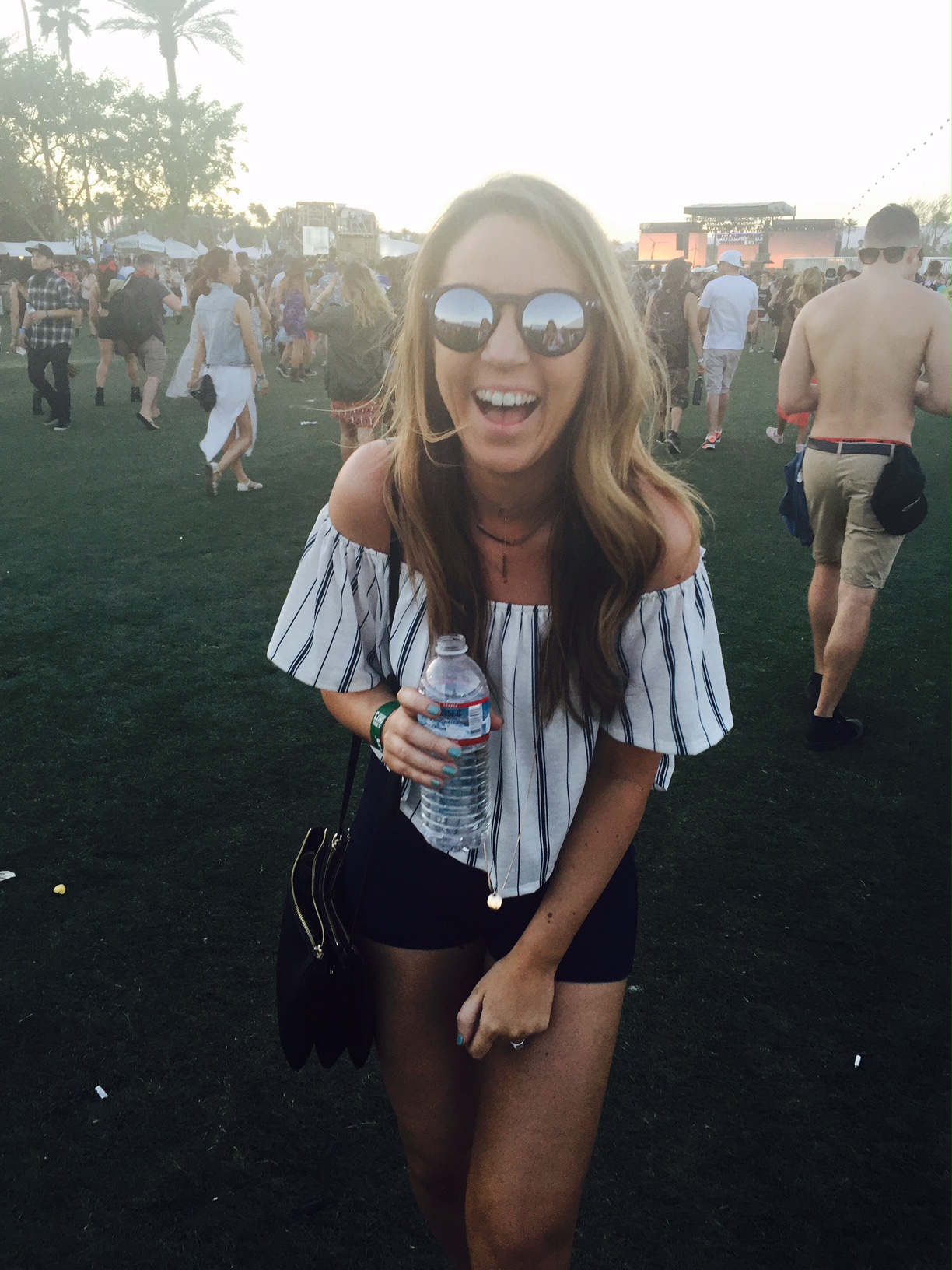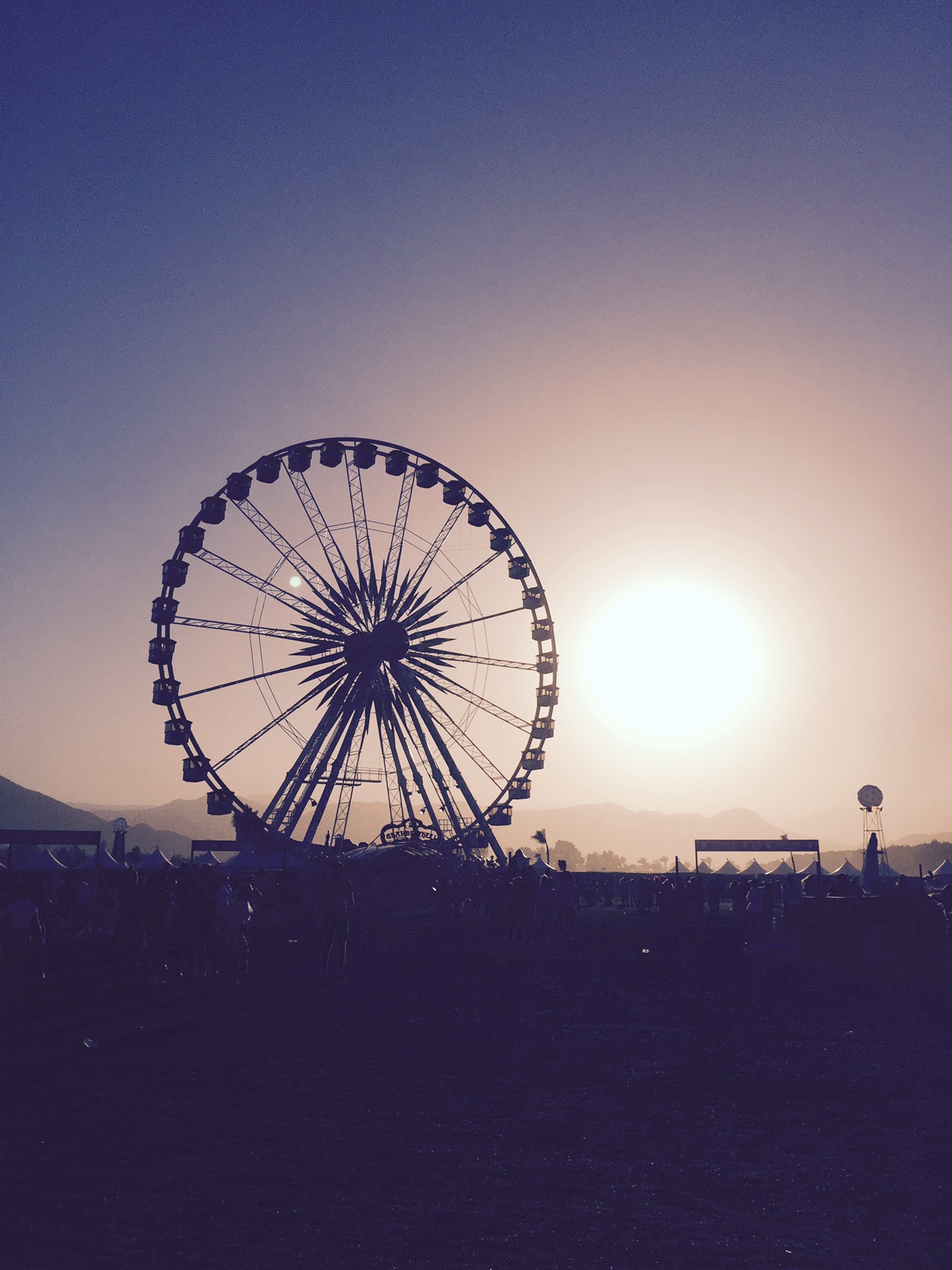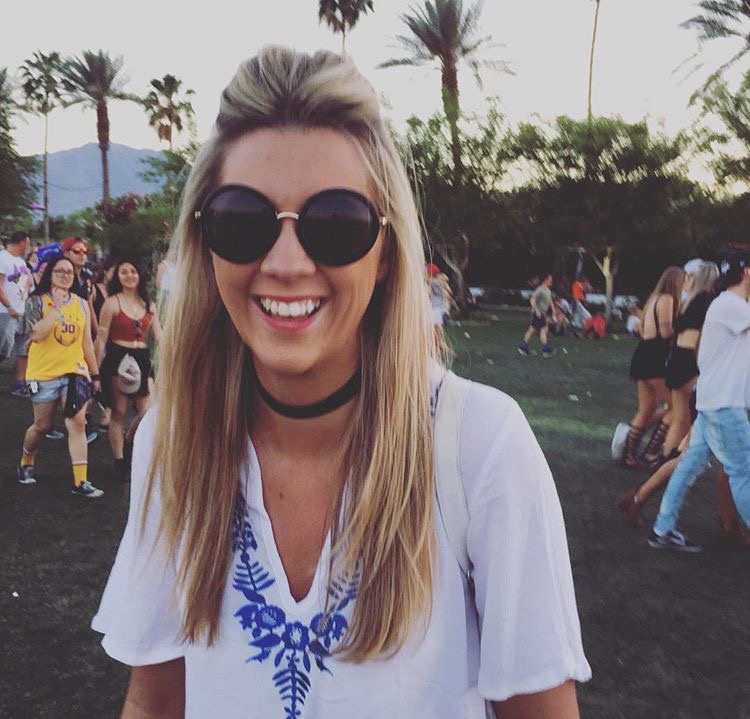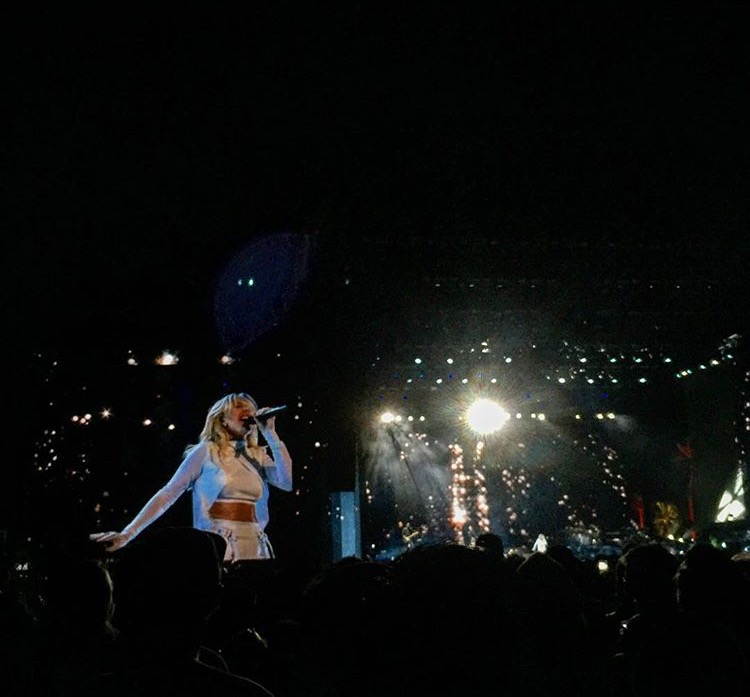 One of the truly great things about Coachella is that if, like me, you're not the biggest camping fan, then most of the festival goers stay in hotels in and around Palm Springs – hopping on a handy little shuttle that takes you to the grounds. This means that you have the mornings free to chill by the pool, or head to any one of the nearby hotels for one of the many free pool parties. Liv and I headed to the Ace Hotel on the Sunday to meet up with our friend Natalie for frozen margaritas and to relax before the final night of the festival.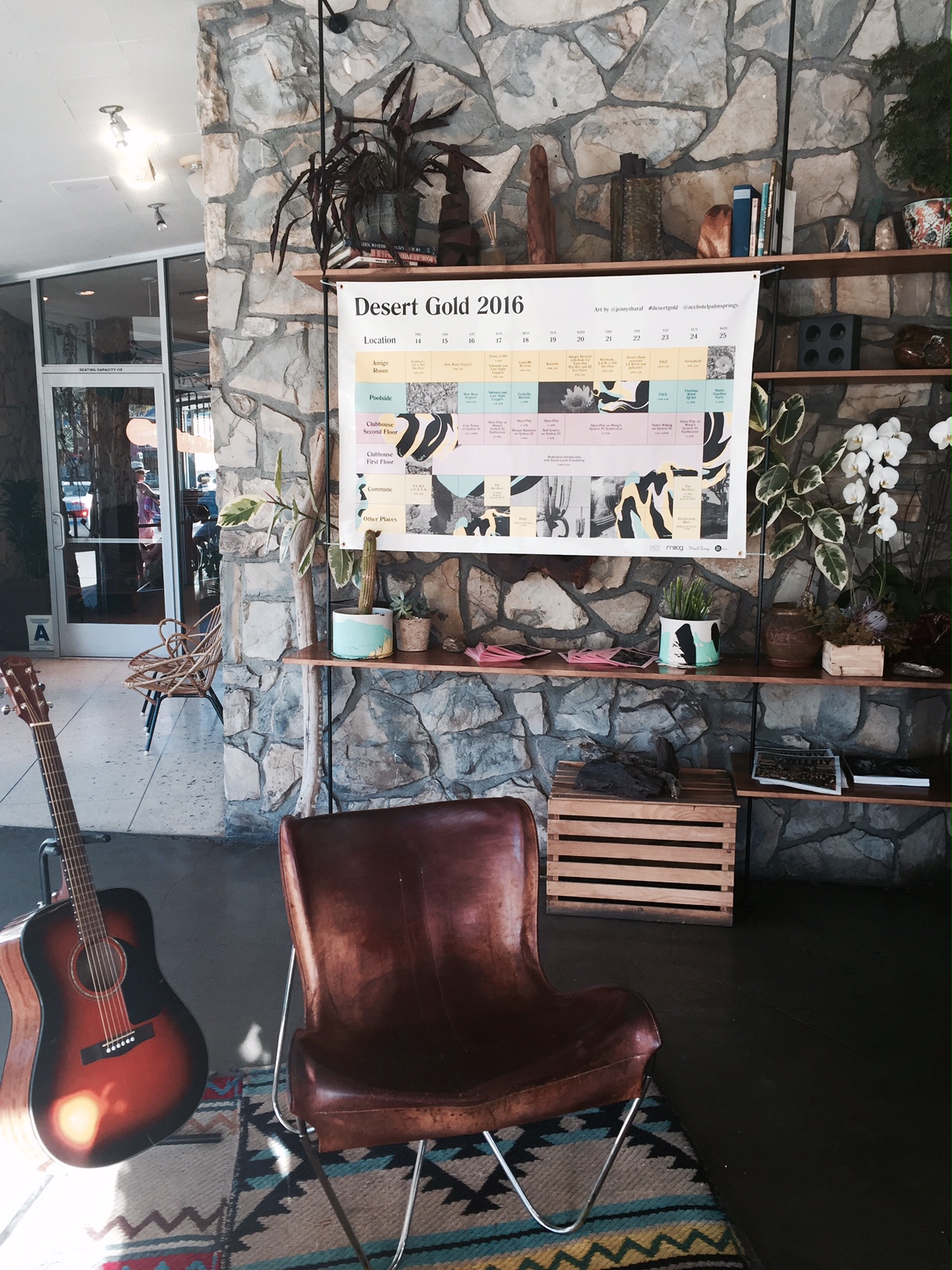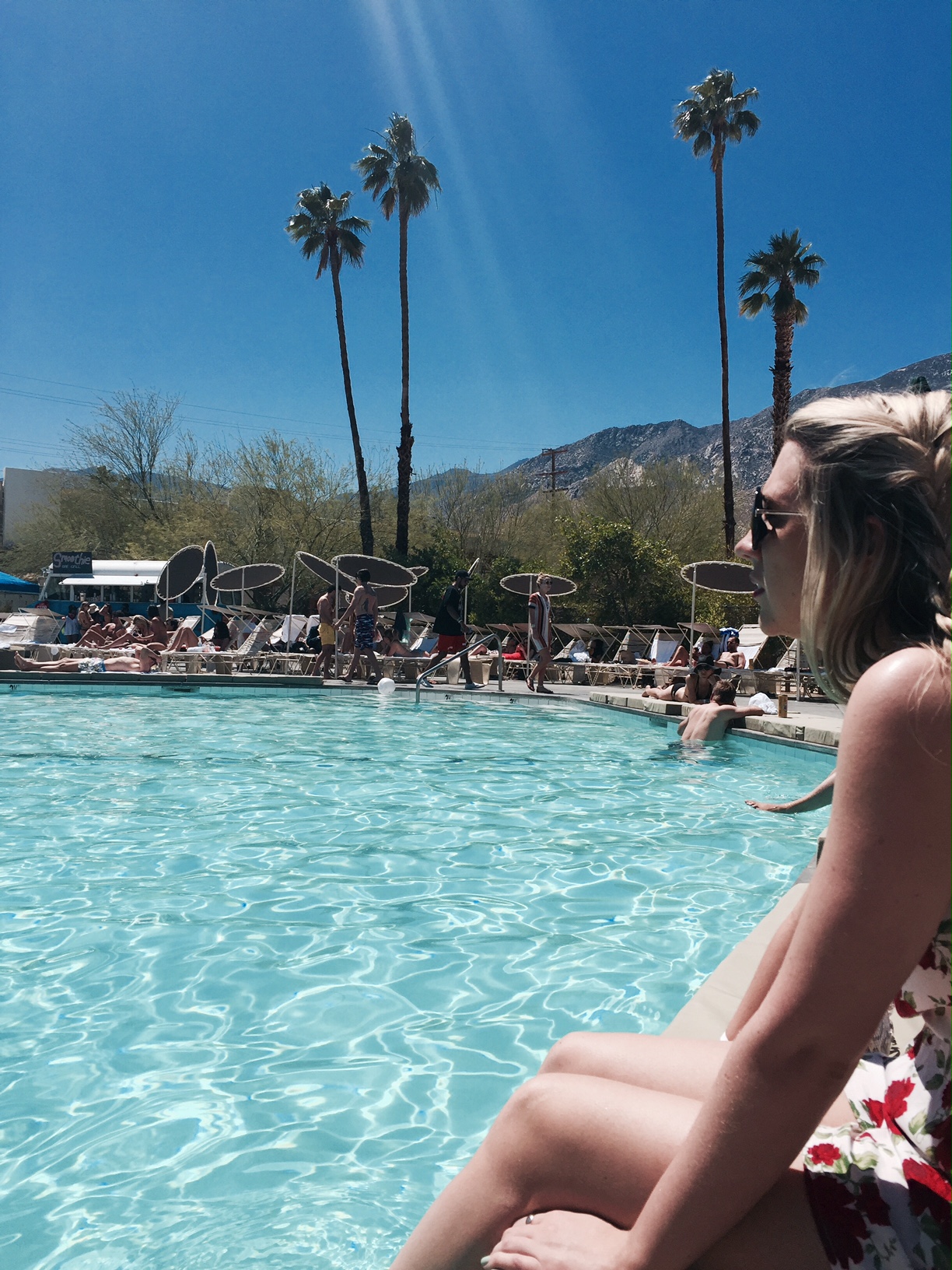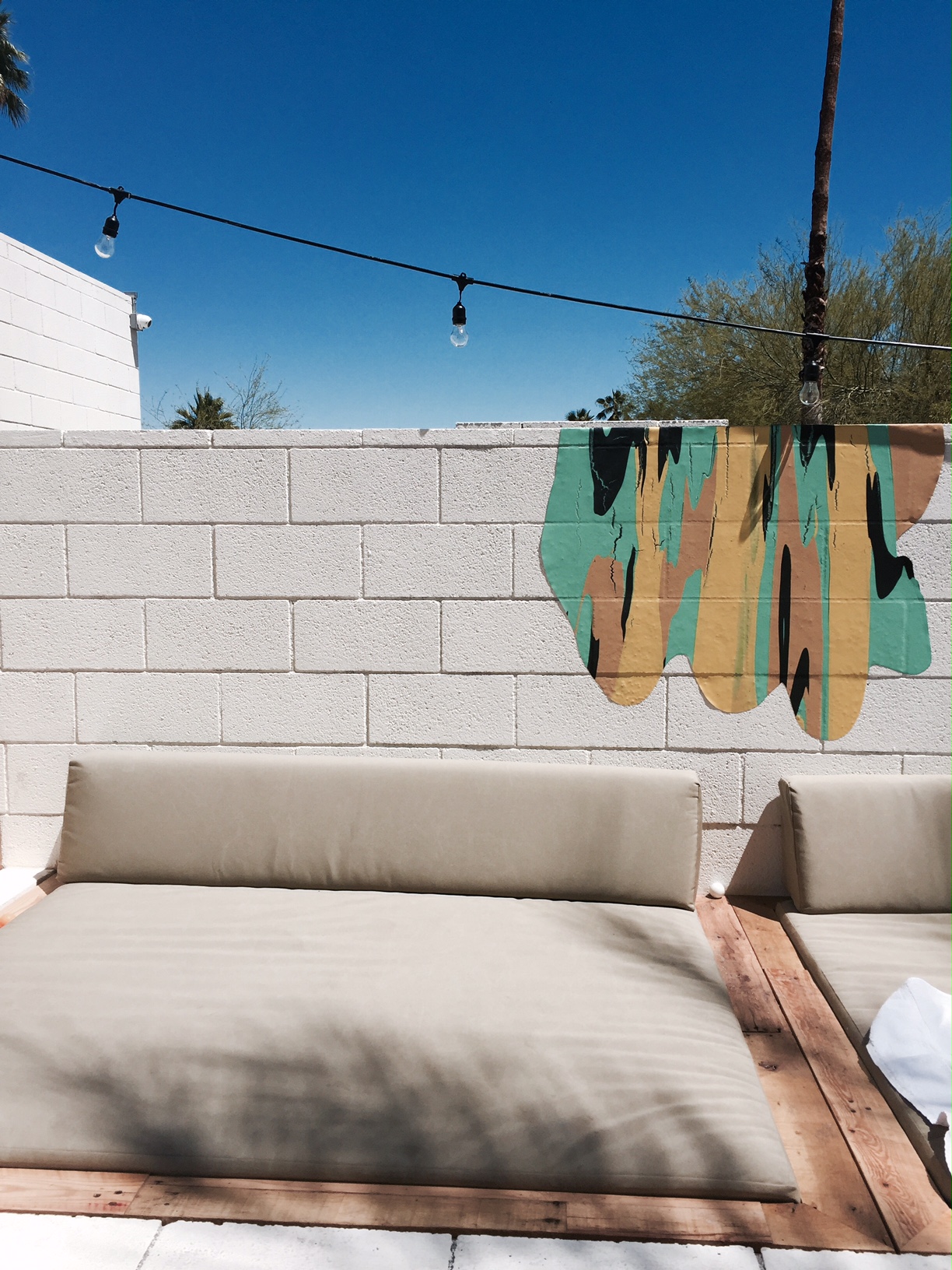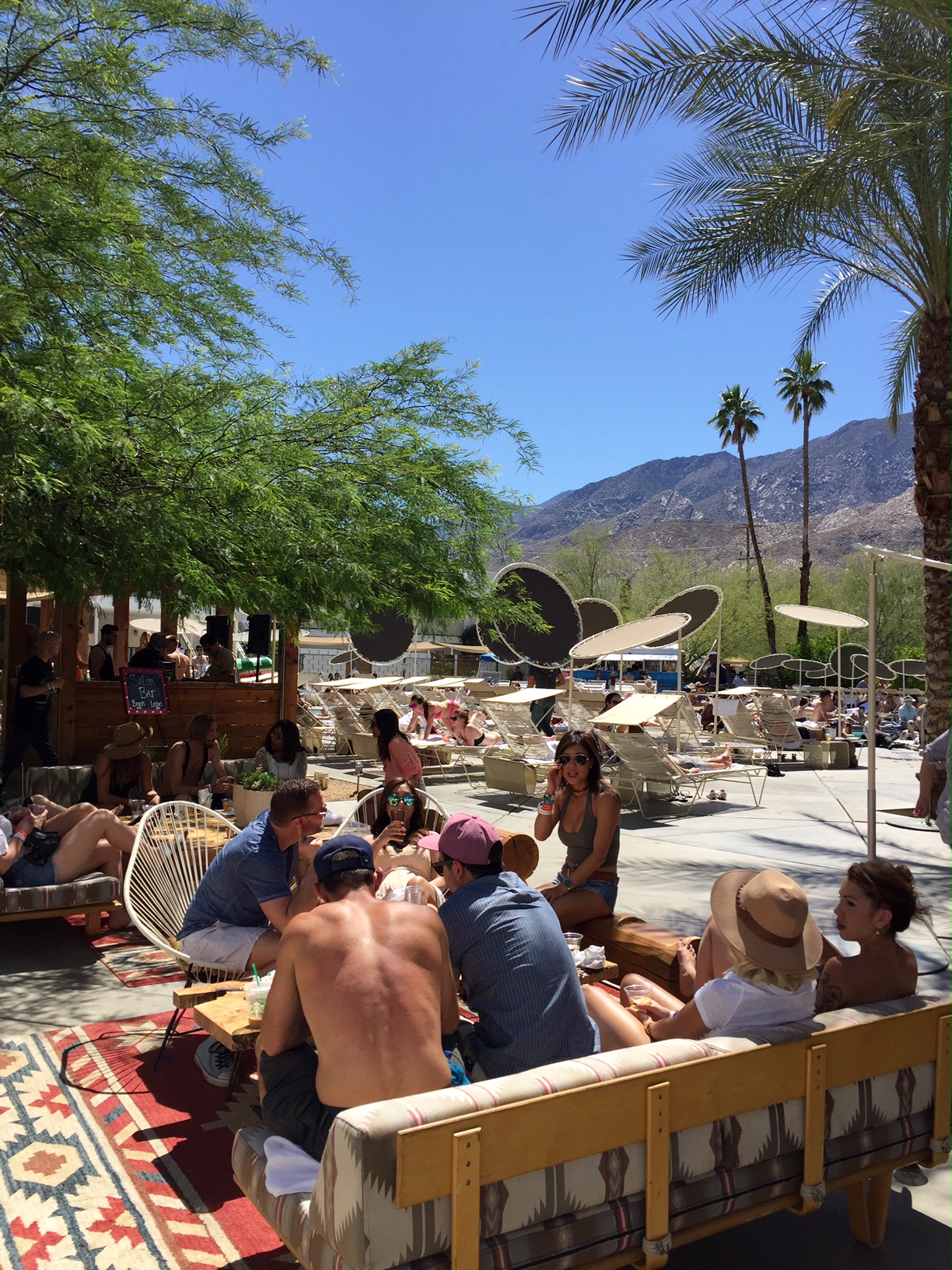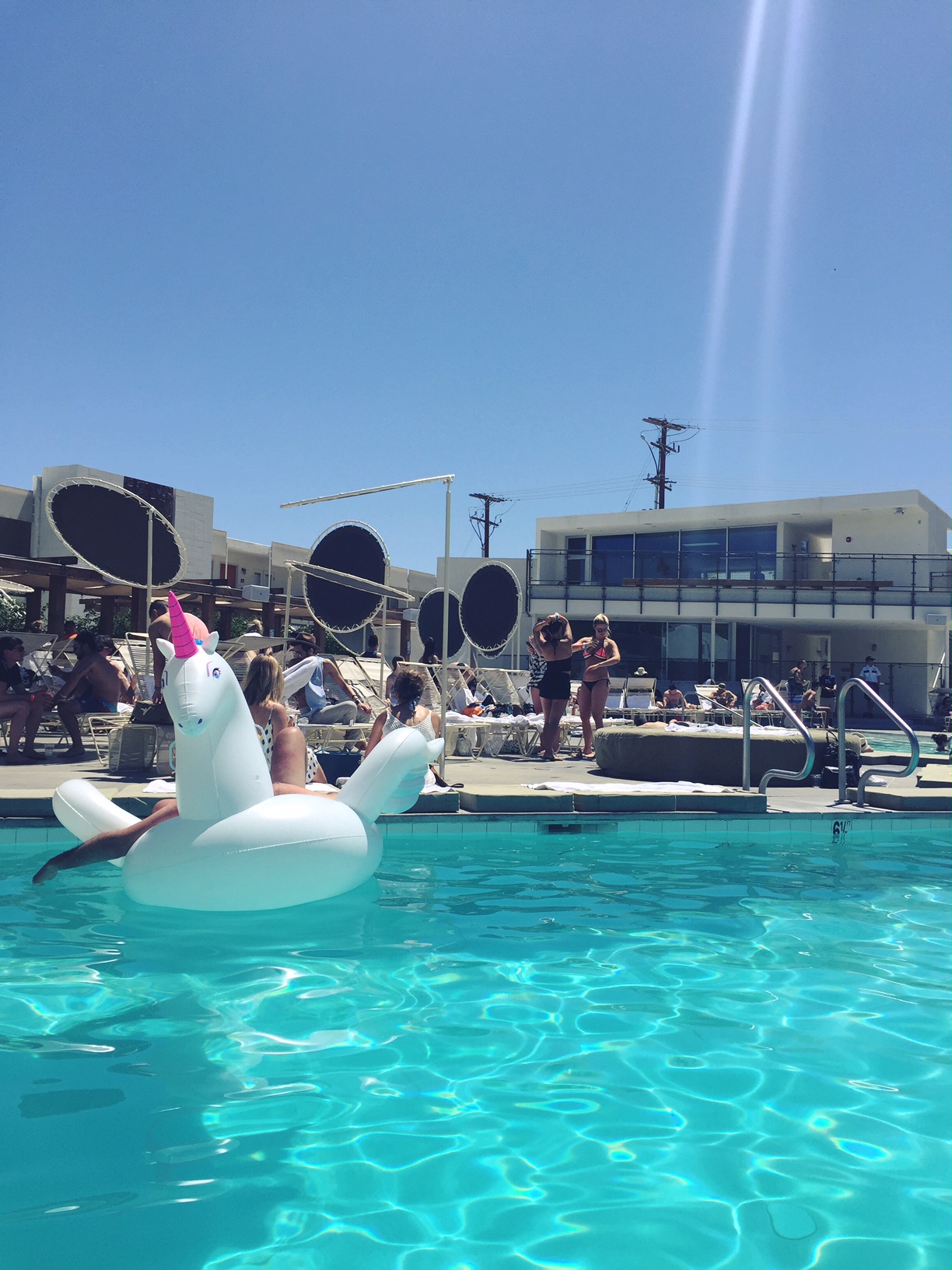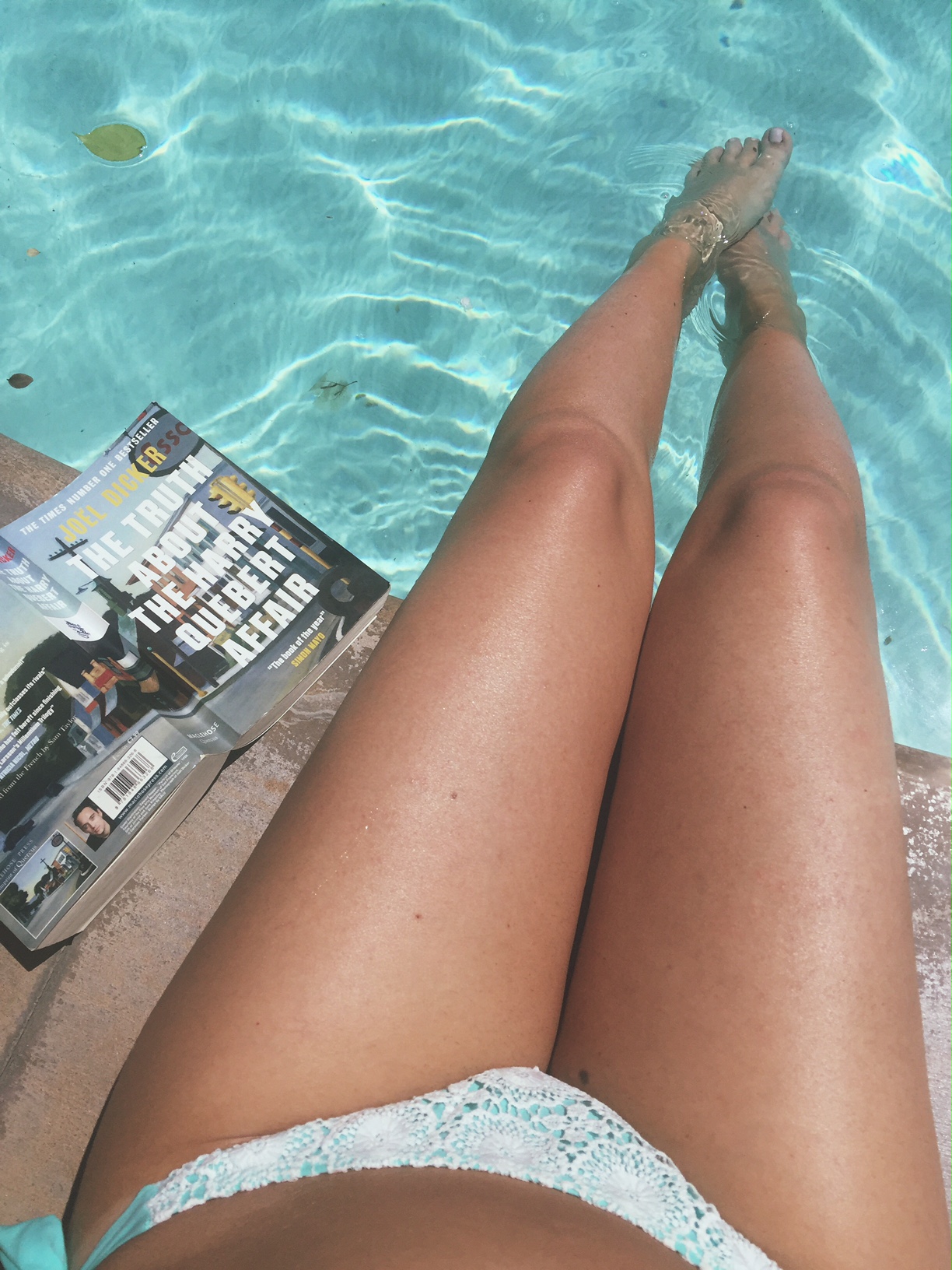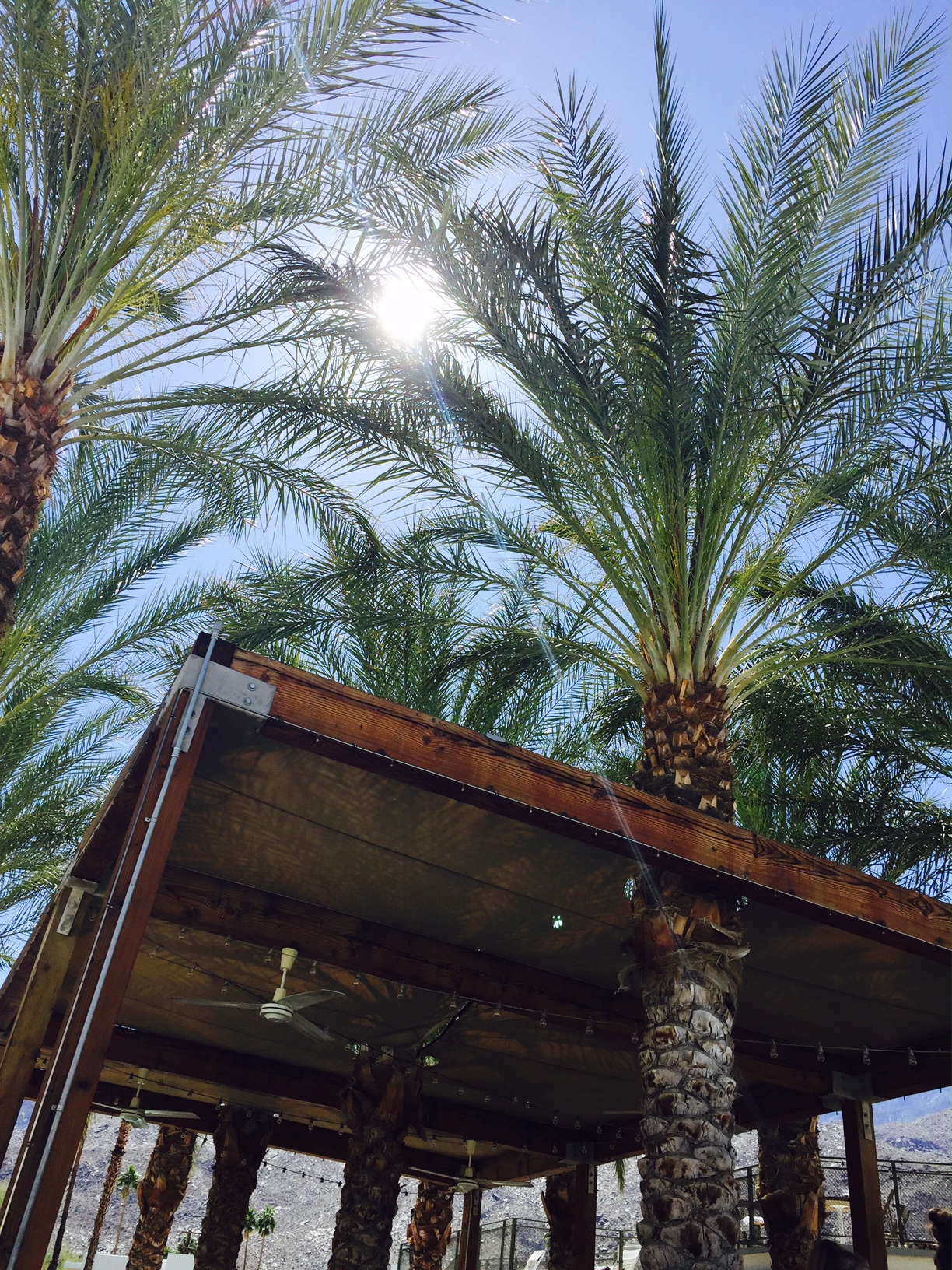 Fully fuelled and relaxed we headed onto site for the final day, embracing every last minute in Indio, enjoying the people watching and took a ride on the infamous ferris wheel before making our way through the crowds for a spot to watch Calvin Harris close the weekend…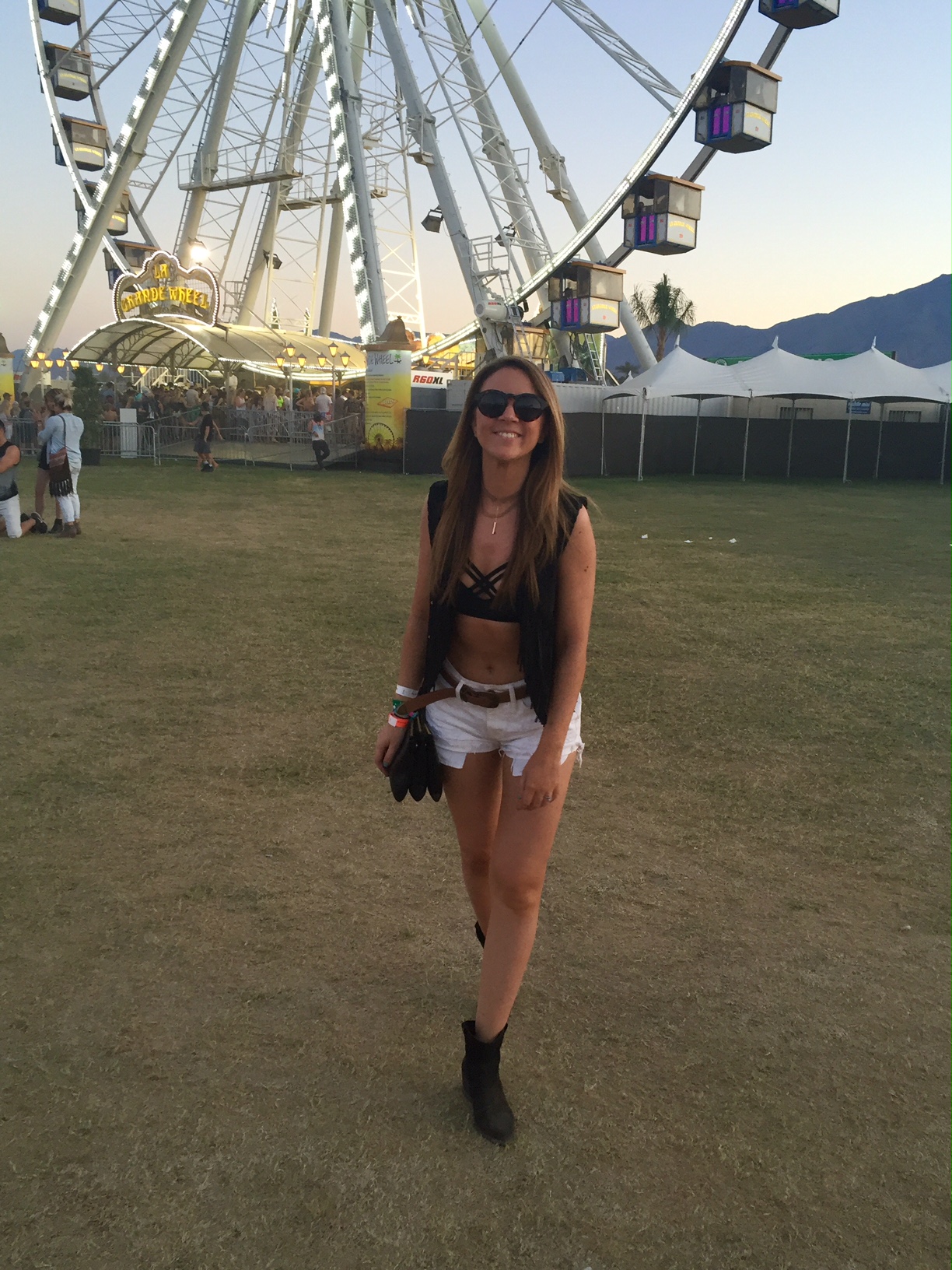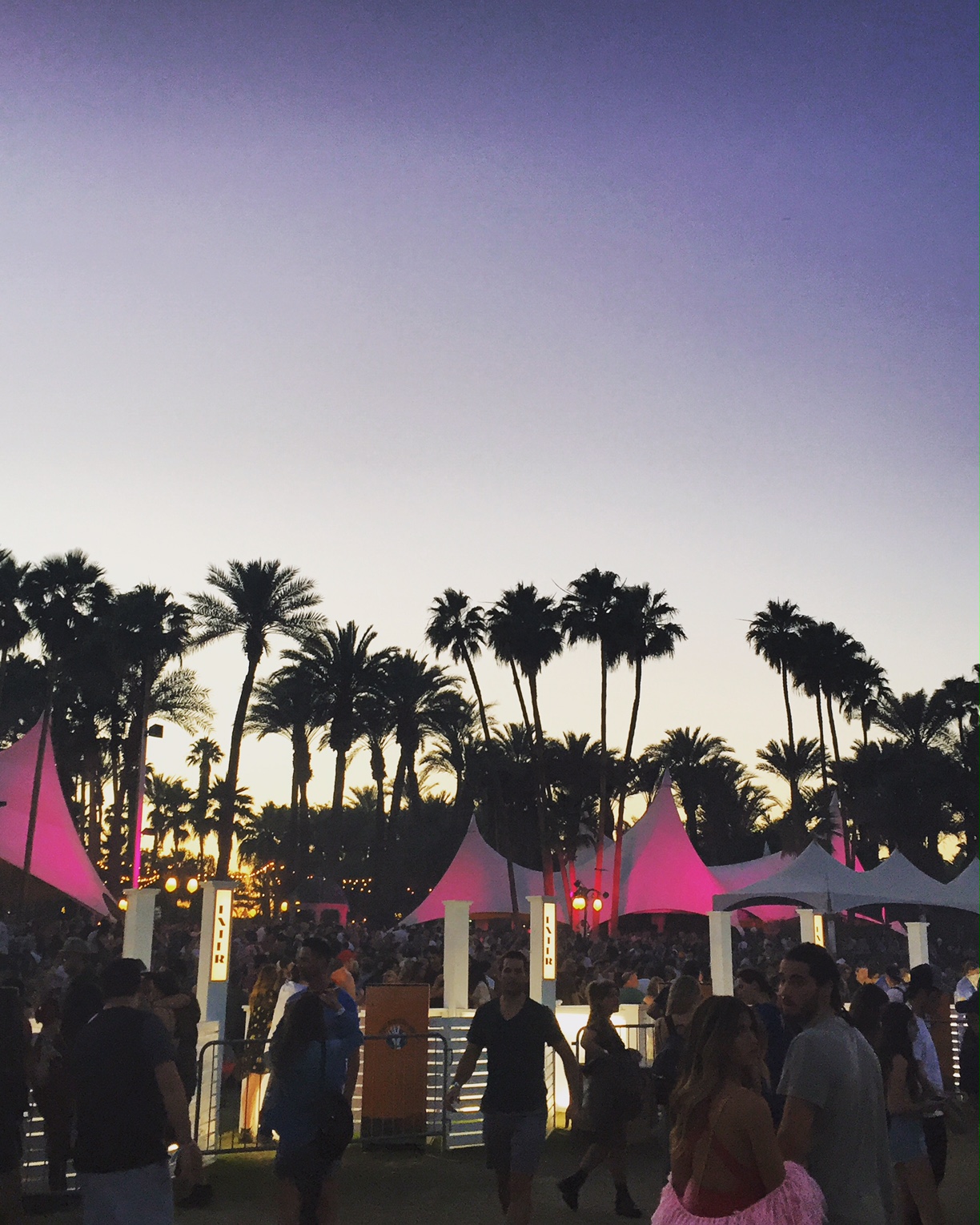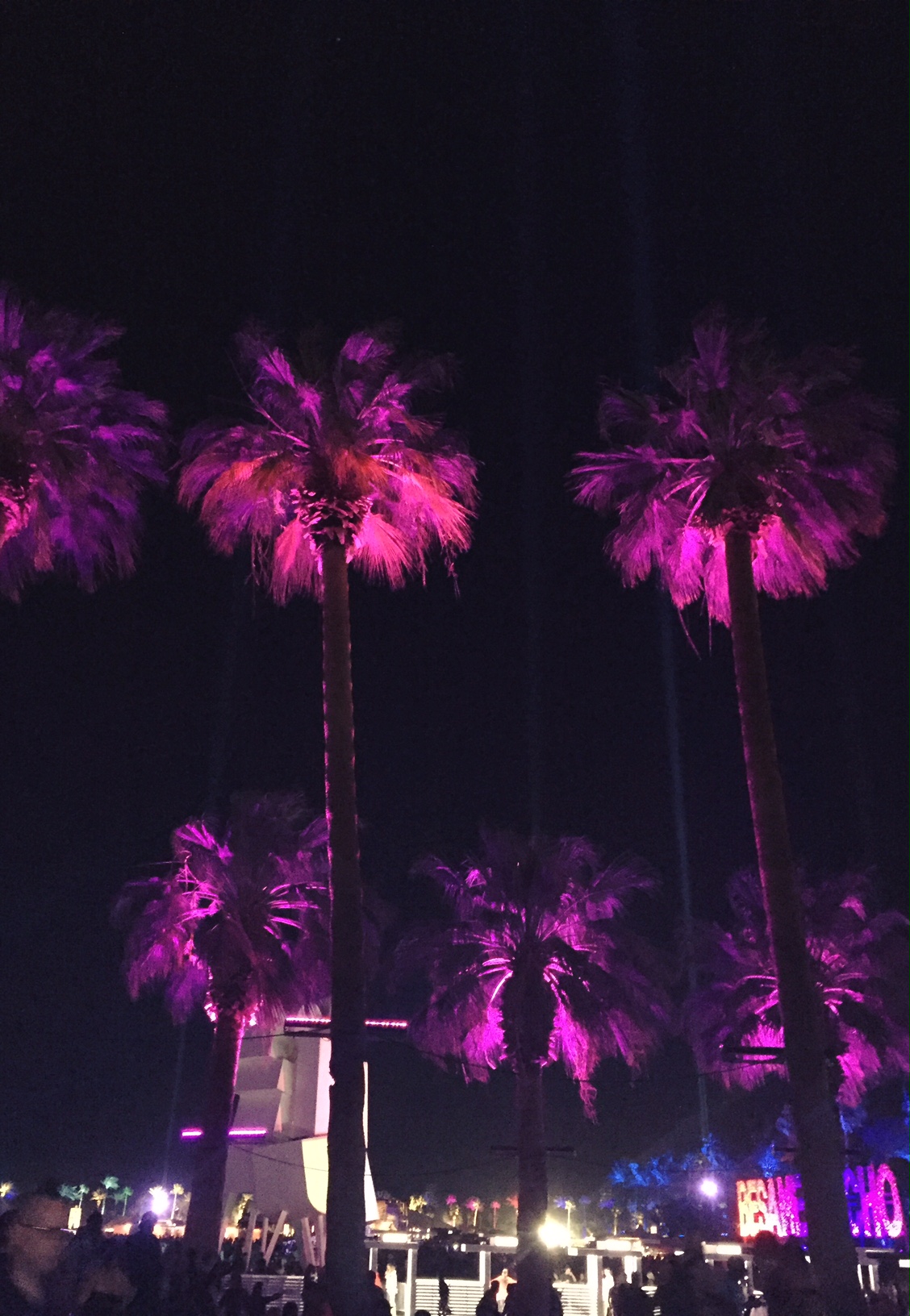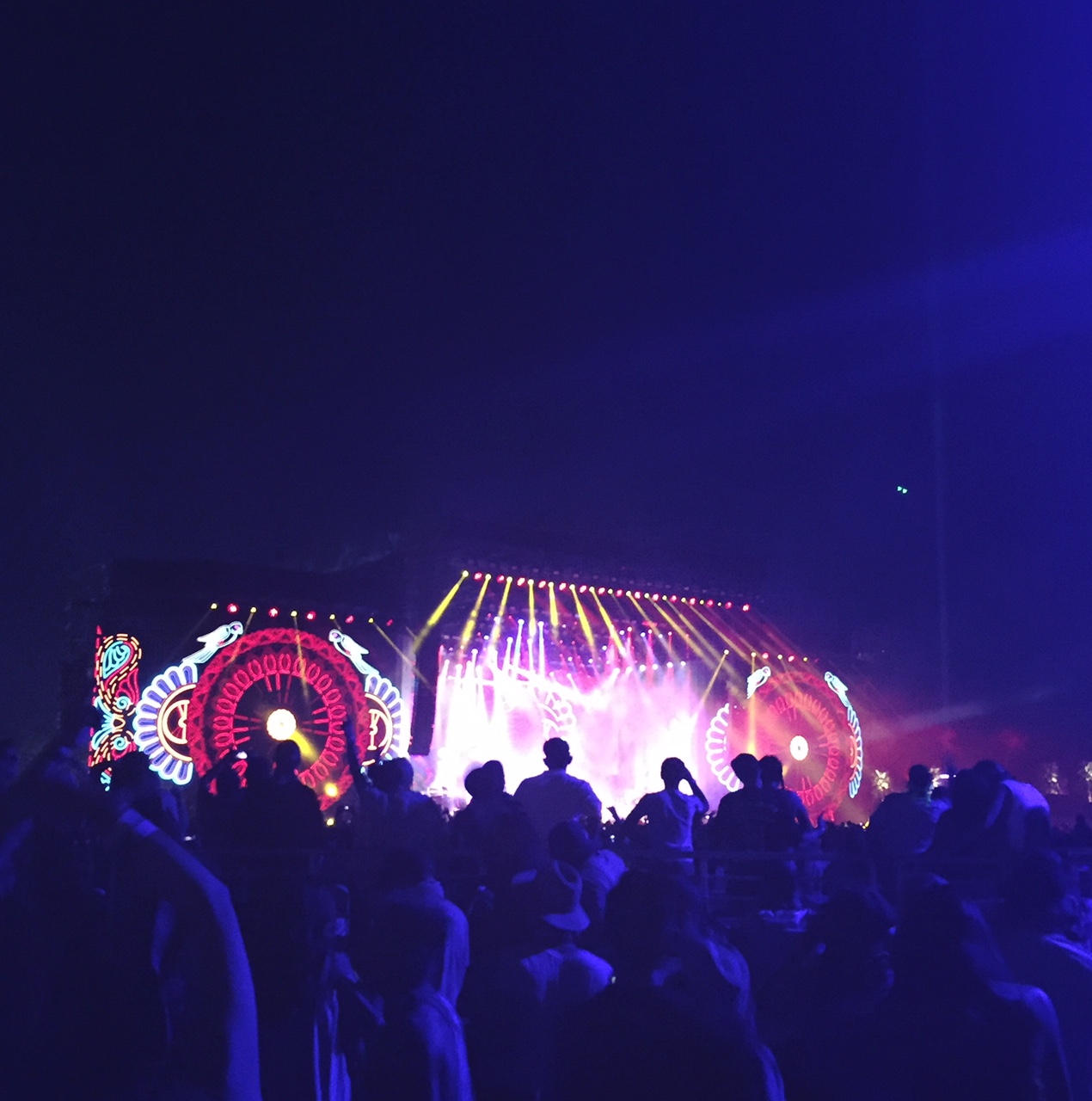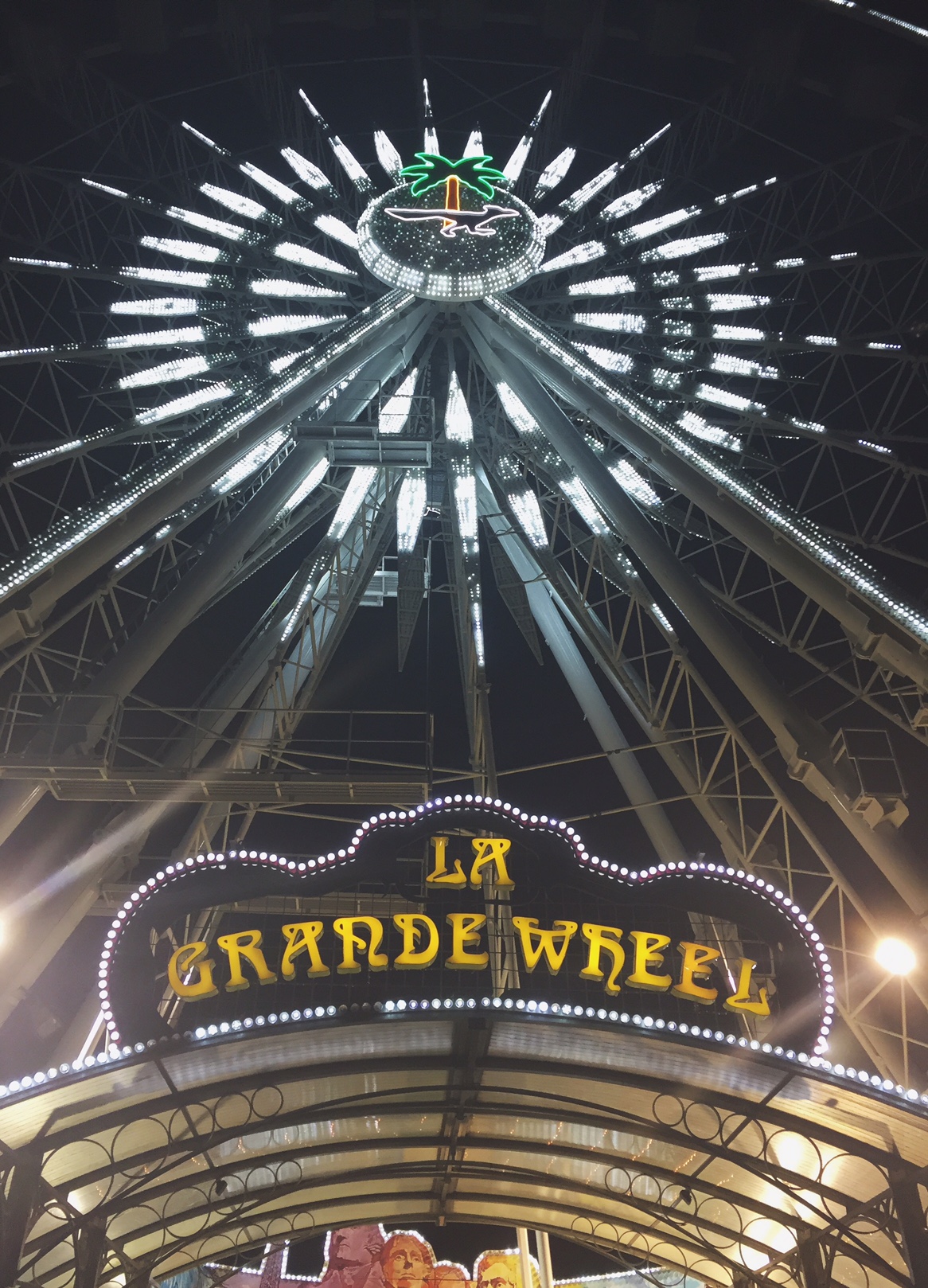 Tips if you're Coachella bound: 
TAKE SUNCREAM – it's crazy hot.
Don't expect to get drunk – it's so different to a UK festival in that you can't enjoy watching a band with a glass of somerset cider. Here you have to drink in designated drinking tents separate from the music stages (which does actually make for a nice non-drunken vibe throughout the weekend).
If you have the spare cash, it would probably be worth plumping for a VIP ticket – this band means you don't need to wait in all the queues and most important get priority standing at the front of every stage. In hindsight, Liv and I wished we'd gone for this option.
Enjoy the people watching because it's probably the best in the world…! It's probably one, if not the, most image conscious of festivals and so there generally is some hilarious and shameless celeb spotting to be done with the whole of LA's acting and modelling world descending onto this small field for the weekend.
Outfits wise, there are so many festival inspo sites out there and here anything really does go – but make sure you take layers as it does get a little chilly in the evenings. A little scarf is also a good idea as if there's the smallest amount of wind, it gets super dusty on site.
More adventures from our California trip coming up this week. Let me know if you've ever been to Coachella and what you thought too – would love to hear from you!
LMNH x