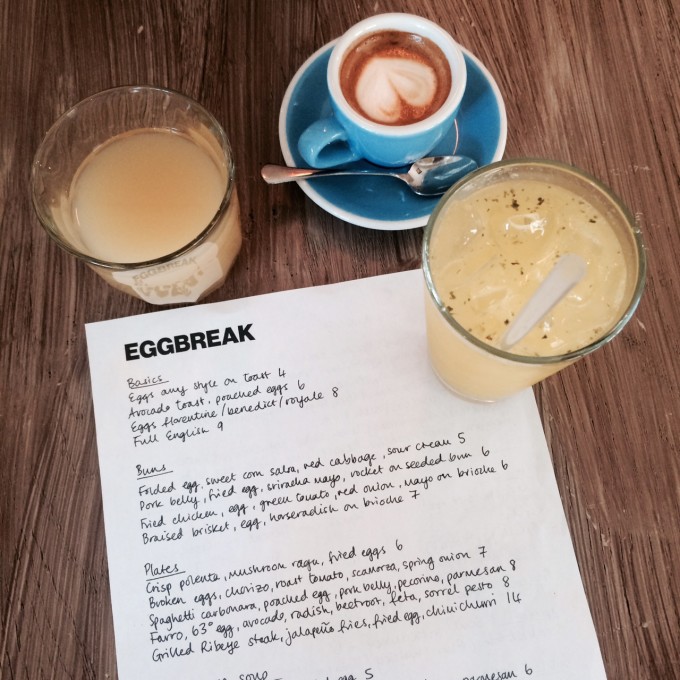 The guys at Soho House are back with another belter of a brunch place. Nestled on the corner of Uxbridge and Farmer Street, a lovely multicolored quintessential Notting Hill street, you'll find the newly opened EGG BREAK. We popped down one sunny Saturday in search of eggs, which not surprisingly, this place fames itself on…
Every dish is built around the humble egg; so here we've got everything from pork belly with egg muffins, a braised brisket egg on brioche, to the trusty staples of eggs benedict and eggs florentine to spaghetti carbonara and a poached egg. Even all the desserts are made using eggs too!
The space is cosy and quaint upstairs, with a larger seating area downstairs for bigger parties. We plumped for a little feast of their version of scrambed eggs and avo, smashed avocado chilli and poached eggs on toast with some museli and hash browns on the side – and as a hash brown fiend I can honestly say these were the best I've had yet in London….
You can find EGG BREAK at 30 Uxbridge Street where they're open Weds – Sunday from 7am – 6pm. Enjoy!
LMNH x